This post is sponsored by Target, but all opinions expressed are my own.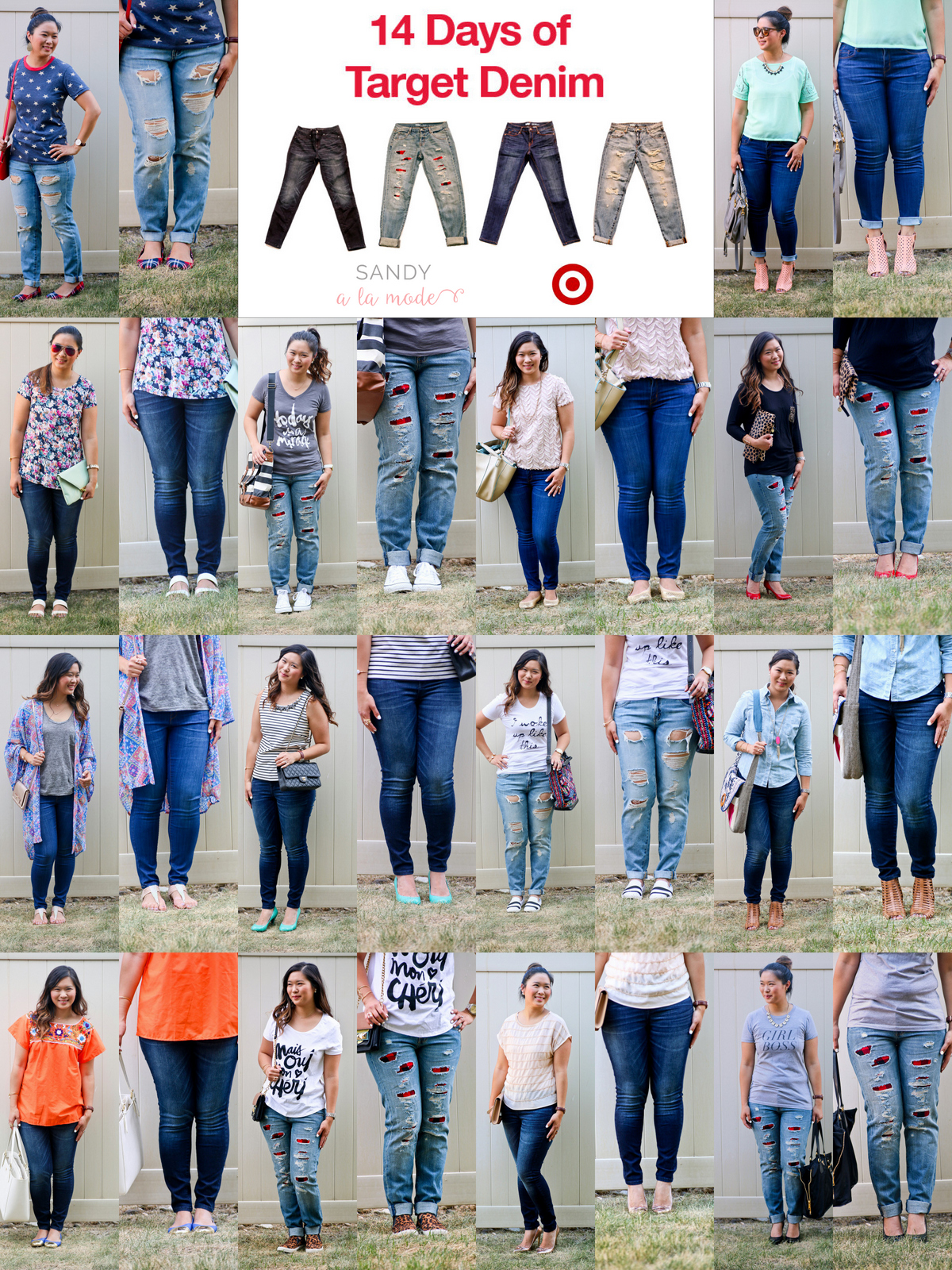 I am so excited to finally share a project that I've been working on for the past 14 days. In case you aren't aware, Target has just released a new line of denim at their stores. They've got a wide variety of styles, different washes, lengths, and colors to choose from and I got to try out 4 pairs. I got some styles that I normally wear and some that were a bit out of comfort zone and I am sharing my review of them all and which ones I liked best!

Denim #1 – Mossimo Boyfriend distressed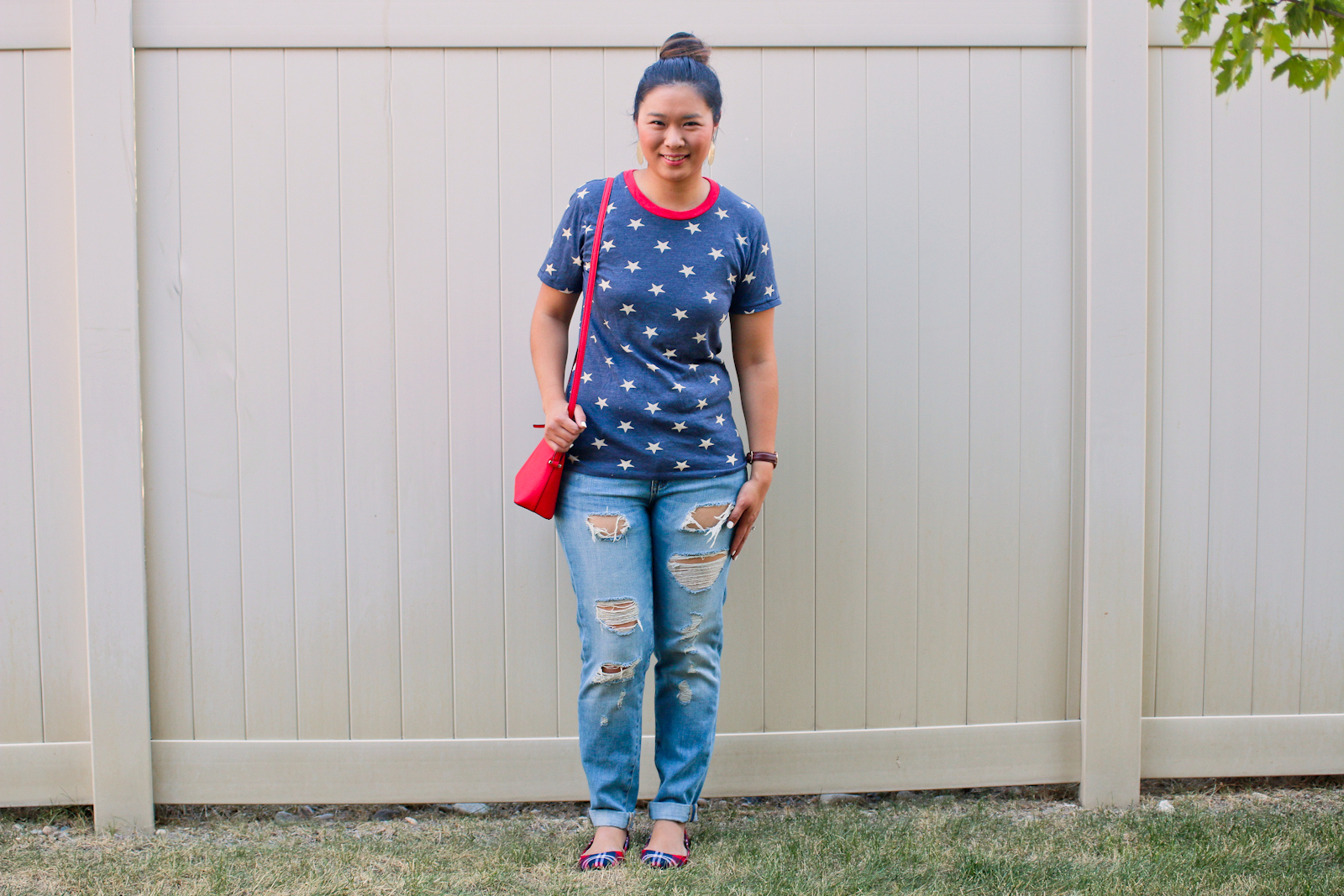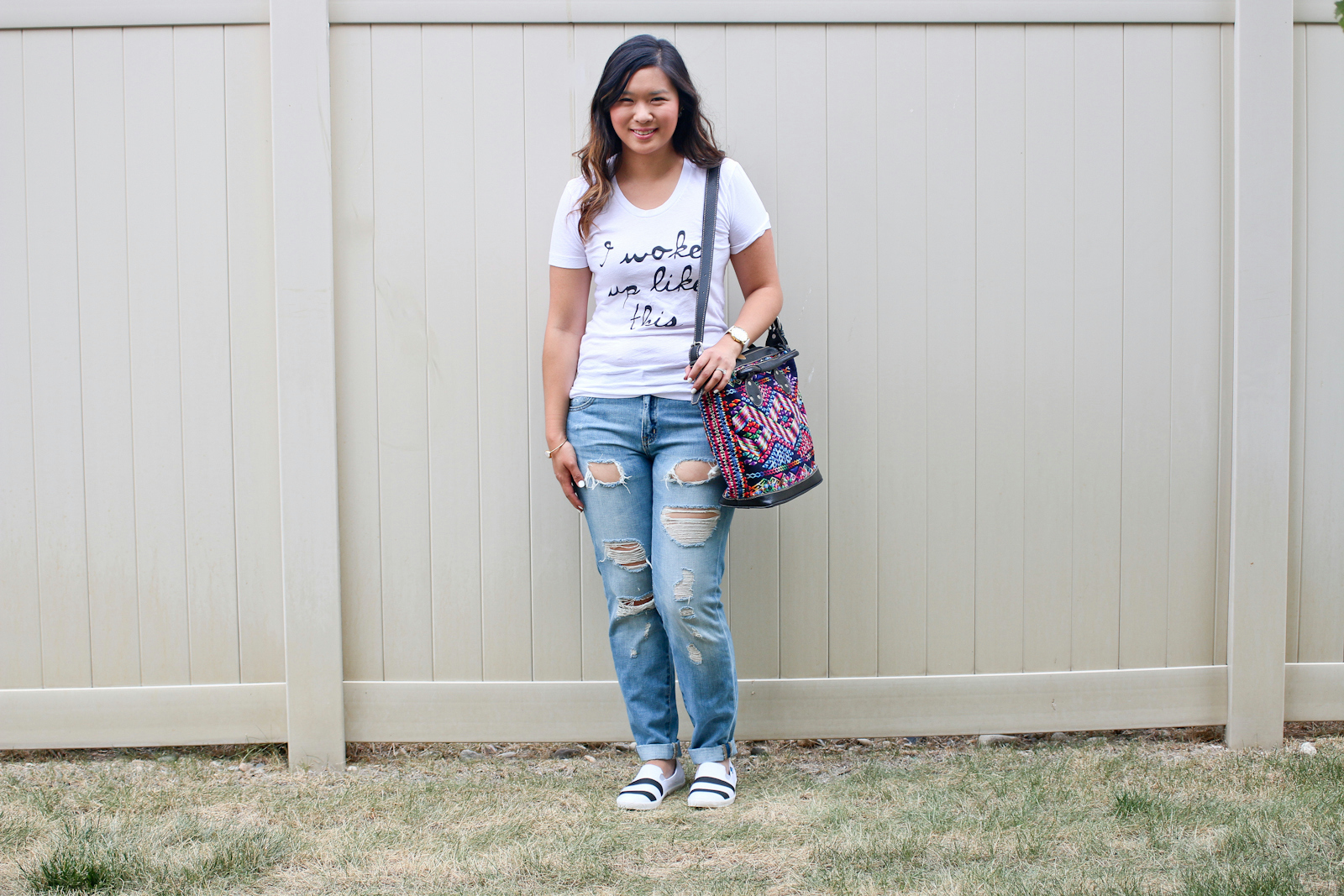 The first pair I got to try are these distressed Boyfriend style. I don't tend to wear Boyfriend jeans too often as I think that my legs are not the skinniest part of my body, so in my mind, I always thought Boyfriend jeans weren't as flattering. However, after wearing these for days, I must say that they are definitely high on the comfort scale. This pair probably has a little too much of a distressed look for my style and tastes, but I know that this look is totally in right now. Since this style is a bit more casual, I paired them with simple tees and flats for effortless casual looks.
Denim #2 – Mossimo Mid-Rise Skinny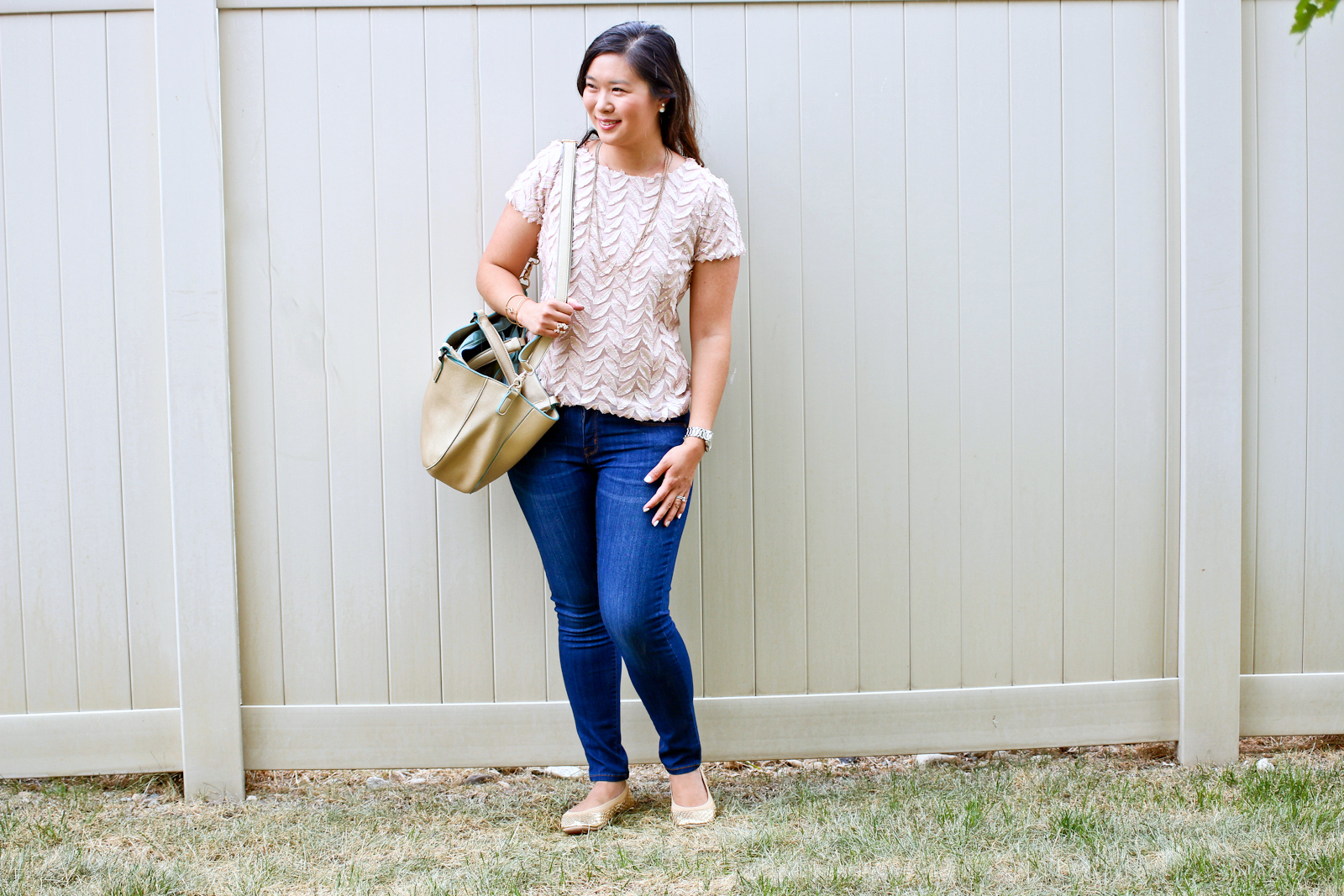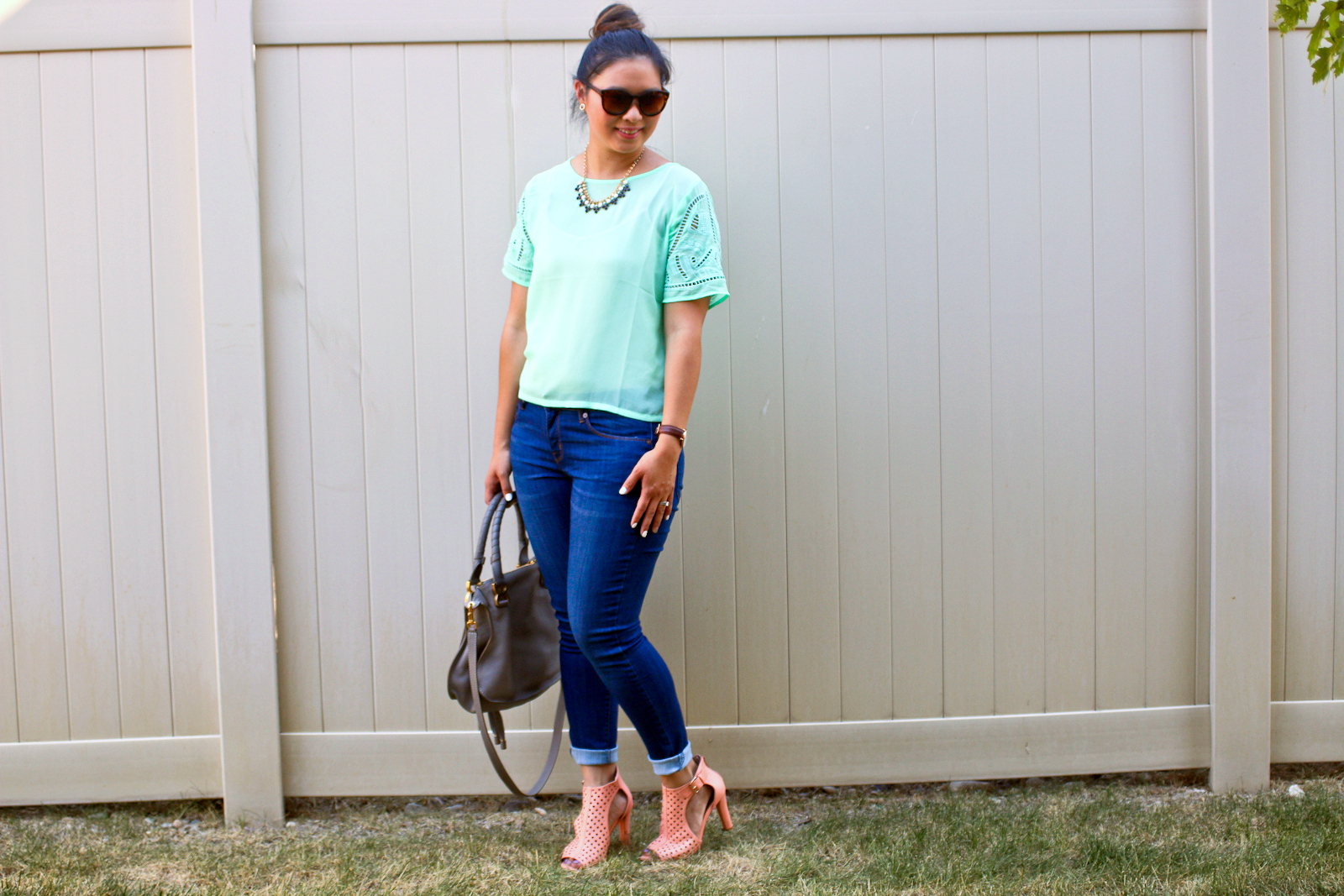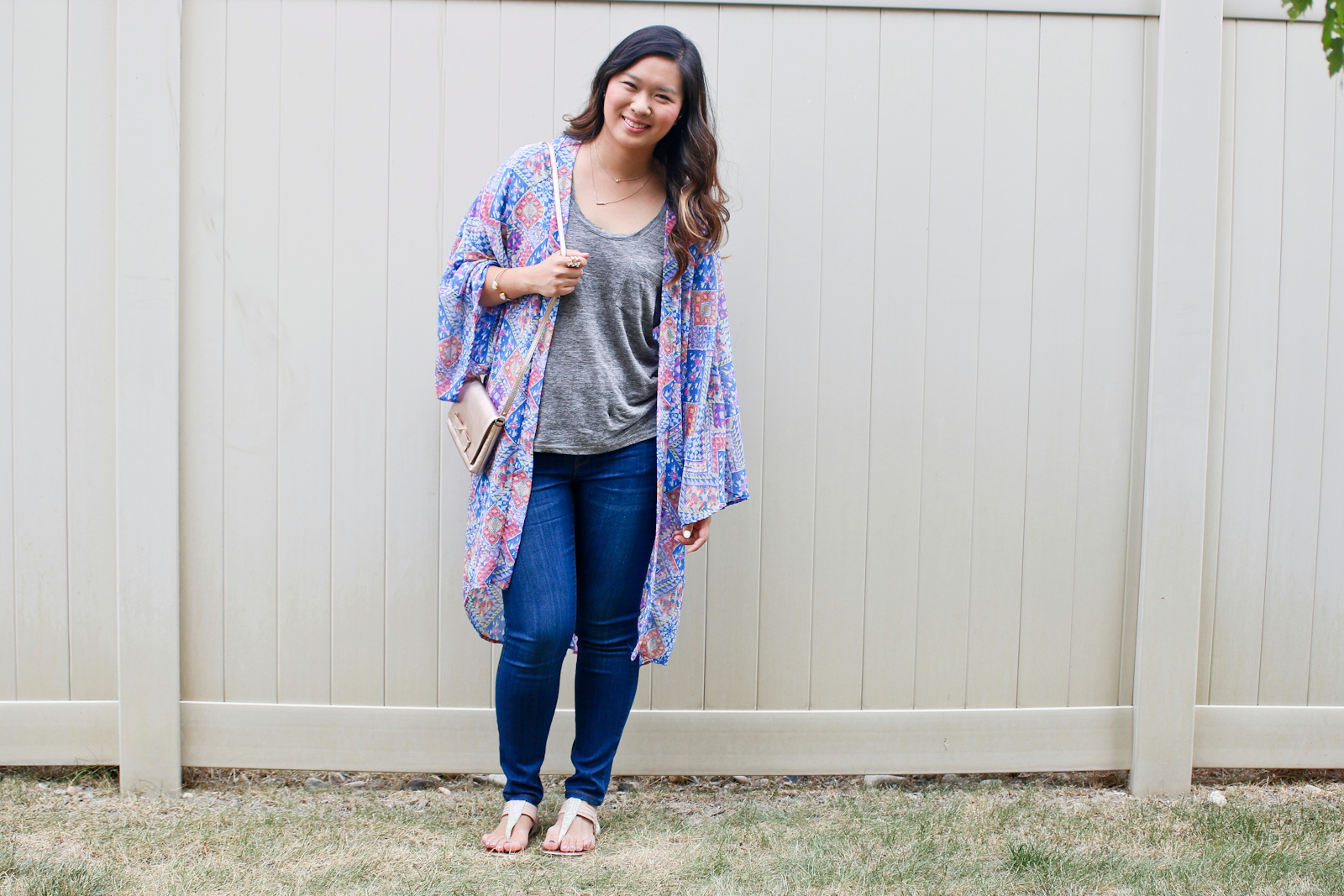 The next pair I reviewed were a pair of Mid-Rise Skinny denim. Mid-rise, YES, this rise is my new friend. Since after having my second baby, my tummy area has and will probably always be a problem area for me. I know that lots of women struggle with the muffin top look in jeans and mid-rise is one attempt to fix that problem. These jeans rolled down were a tad bit long on me, but I like that I could sport the rolled cuff look too for something a little bit different. Skinny jeans are pretty much what I wear all the time as I do feel that they are the most flattering and the style has been in for many years now. This pair wasn't going too outside of the norm for me, but having the mid-rise is definitely something that I loved about it.
Denim #3 – Mossimo Boyfriend with red patches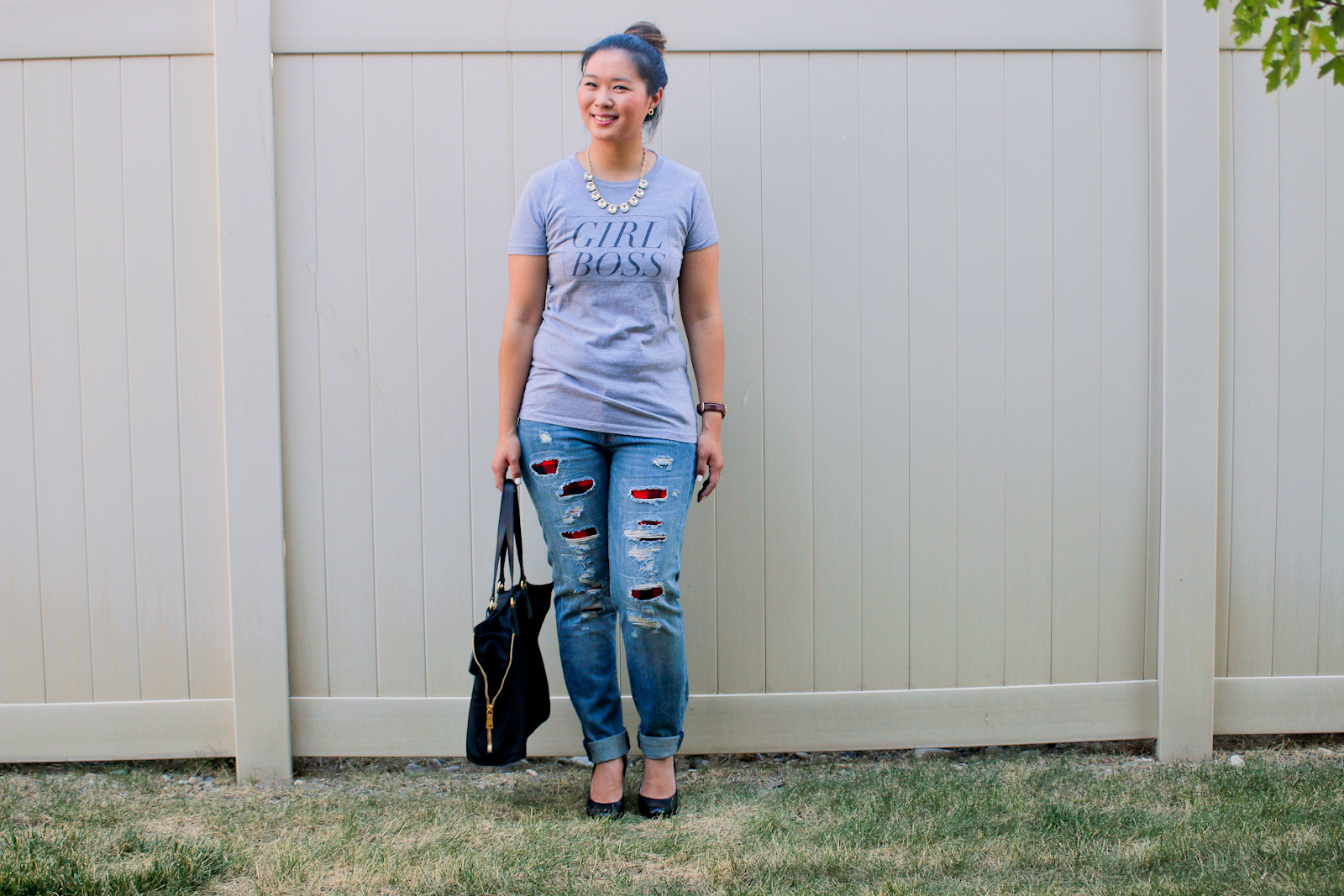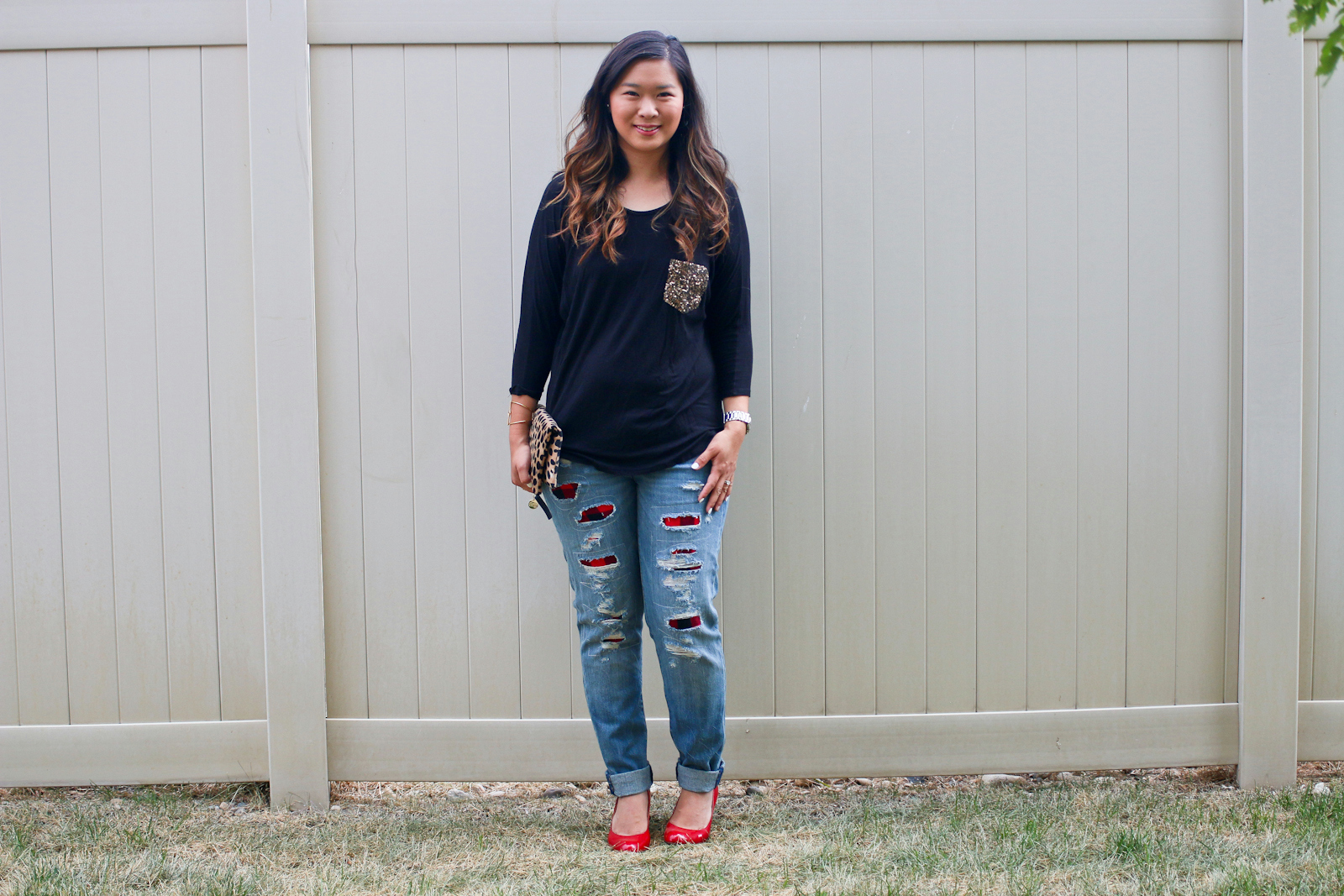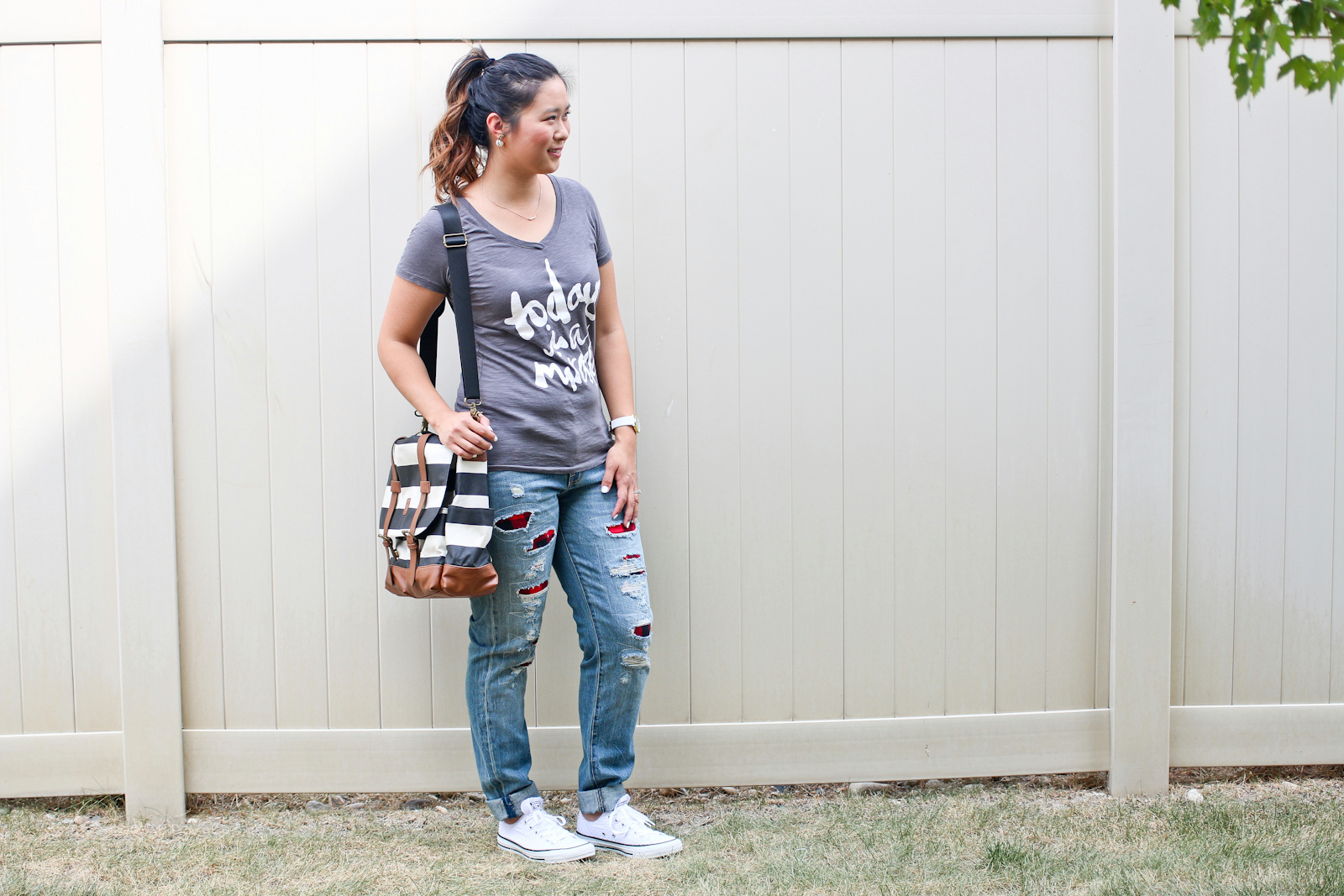 This third pair of jeans was the one that when I first saw them, I said "no way". This style is the furthest away from my own personal style with the different patches and design on the front. But as I stated above, these really had the comfort factor and I actually saw myself reaching for them more than I thought I would. These remind me more of a fall or winter jean since the red patches are a buffalo print, but worn with a tee they are great for spring or summer too. These Boyfriend jeans had to be cuffed for my inseam, but I think it gives it a more casual factor as cuffed, anyways. I did some dressing up and some dressing down with these jeans and was really surprised by how much I liked them considering my initial reaction to them!
Denim #4 – Mossimo High Rise Jegging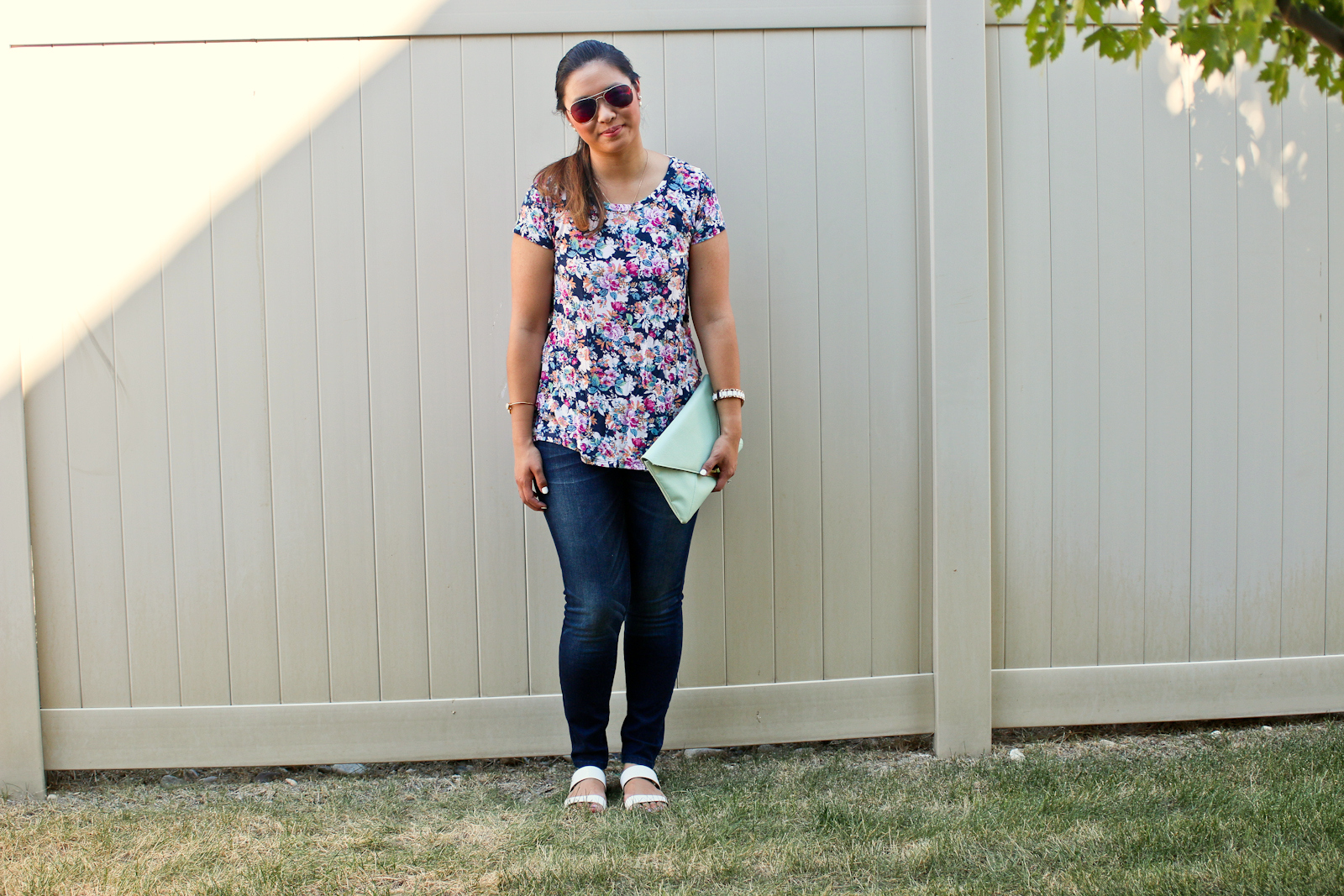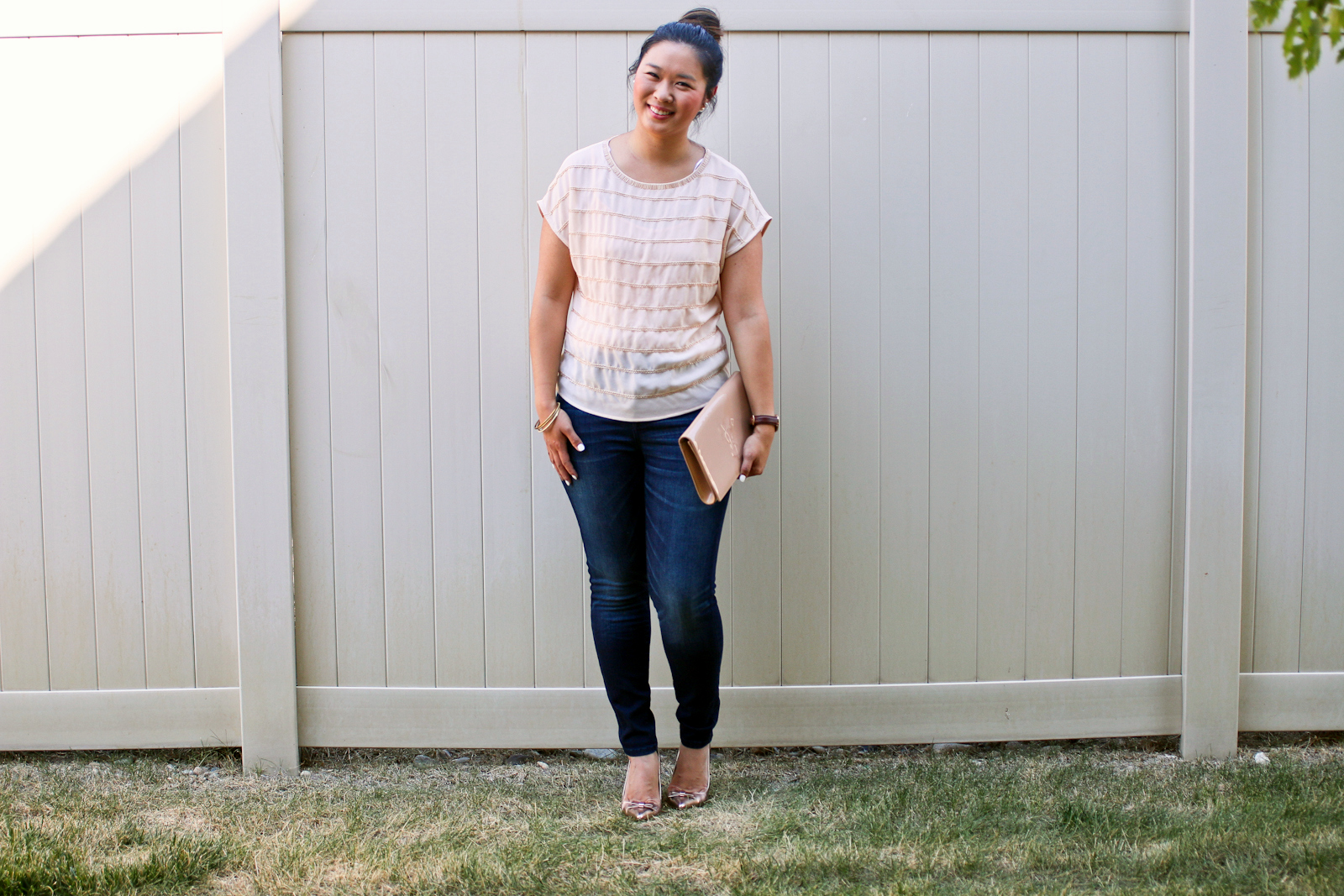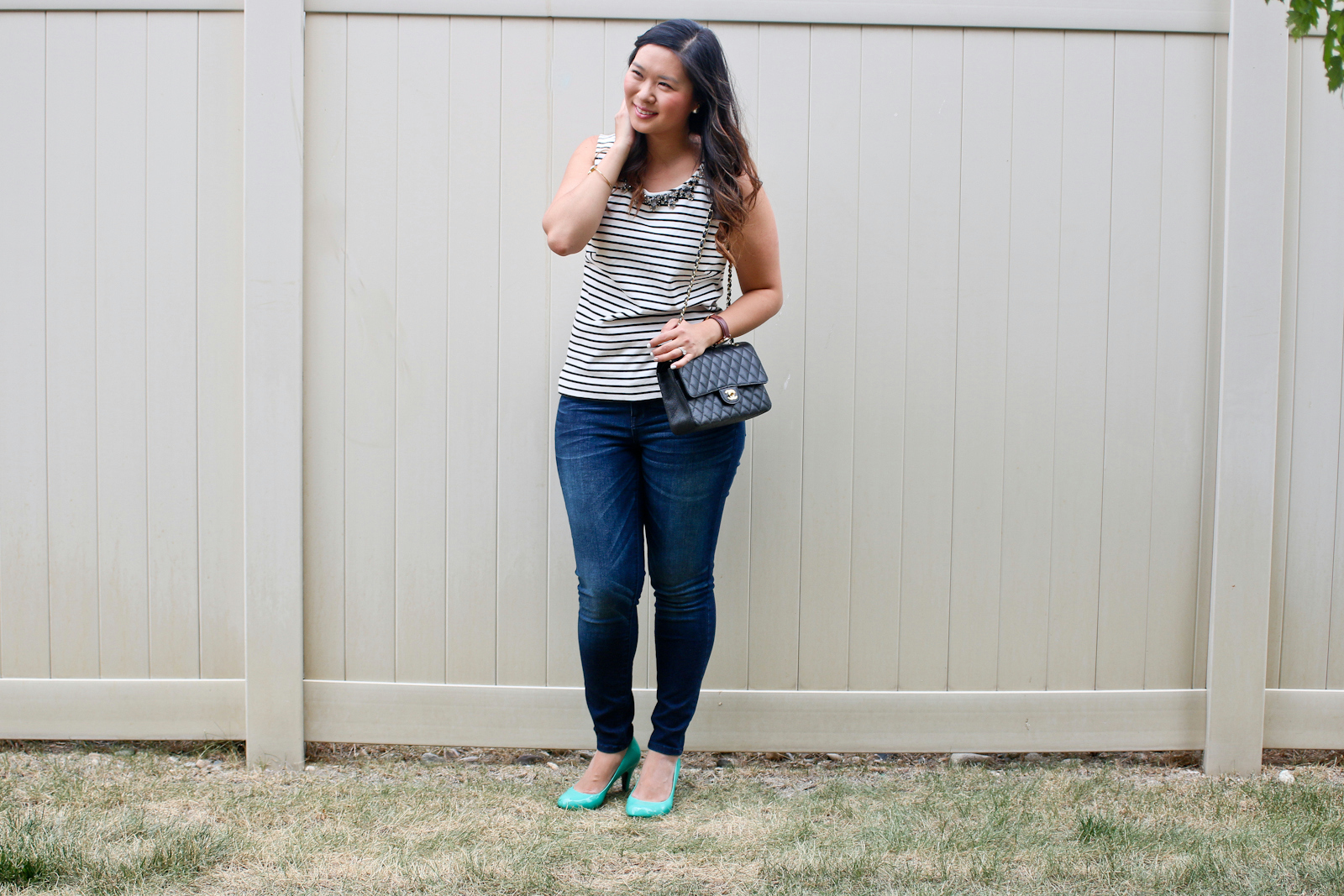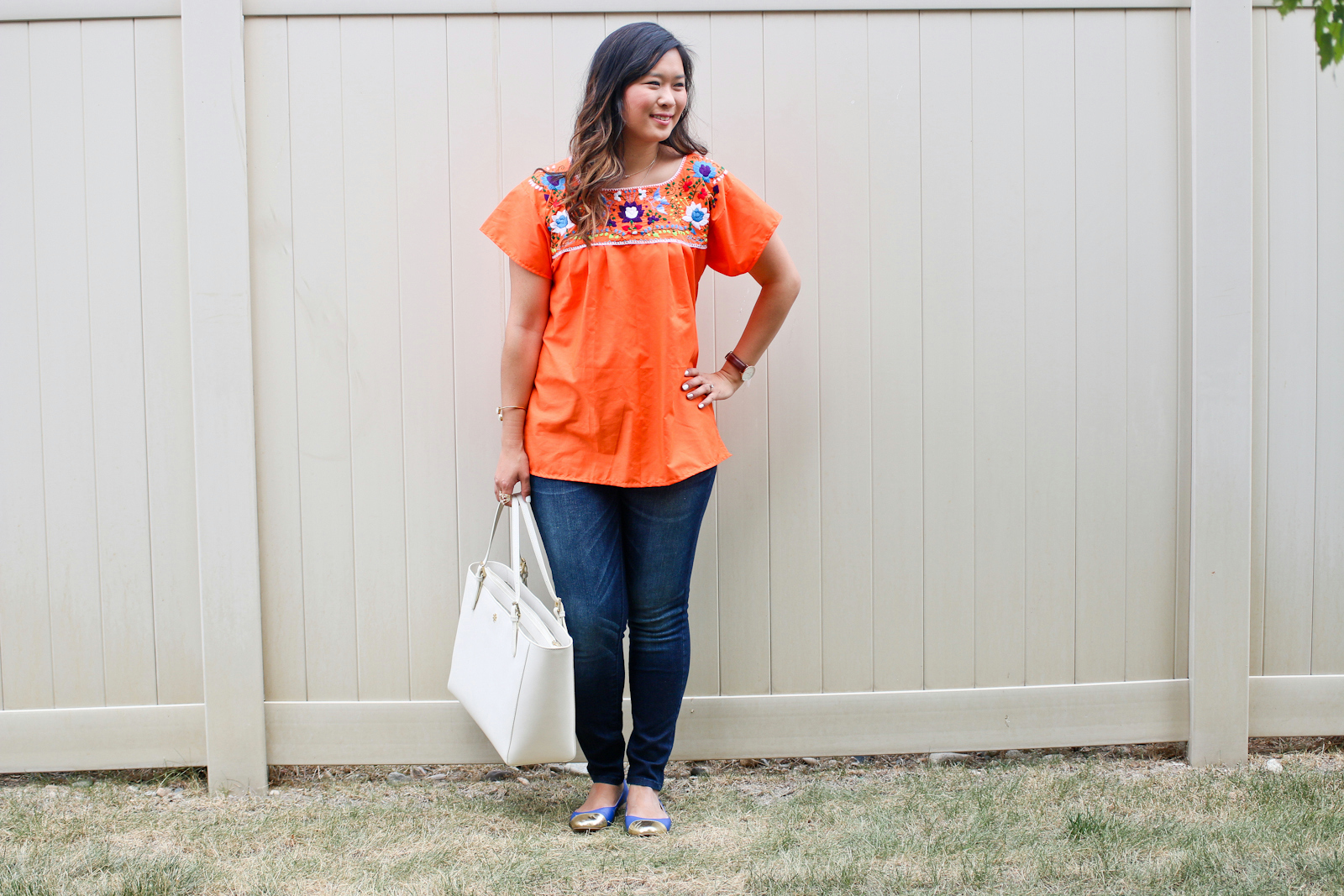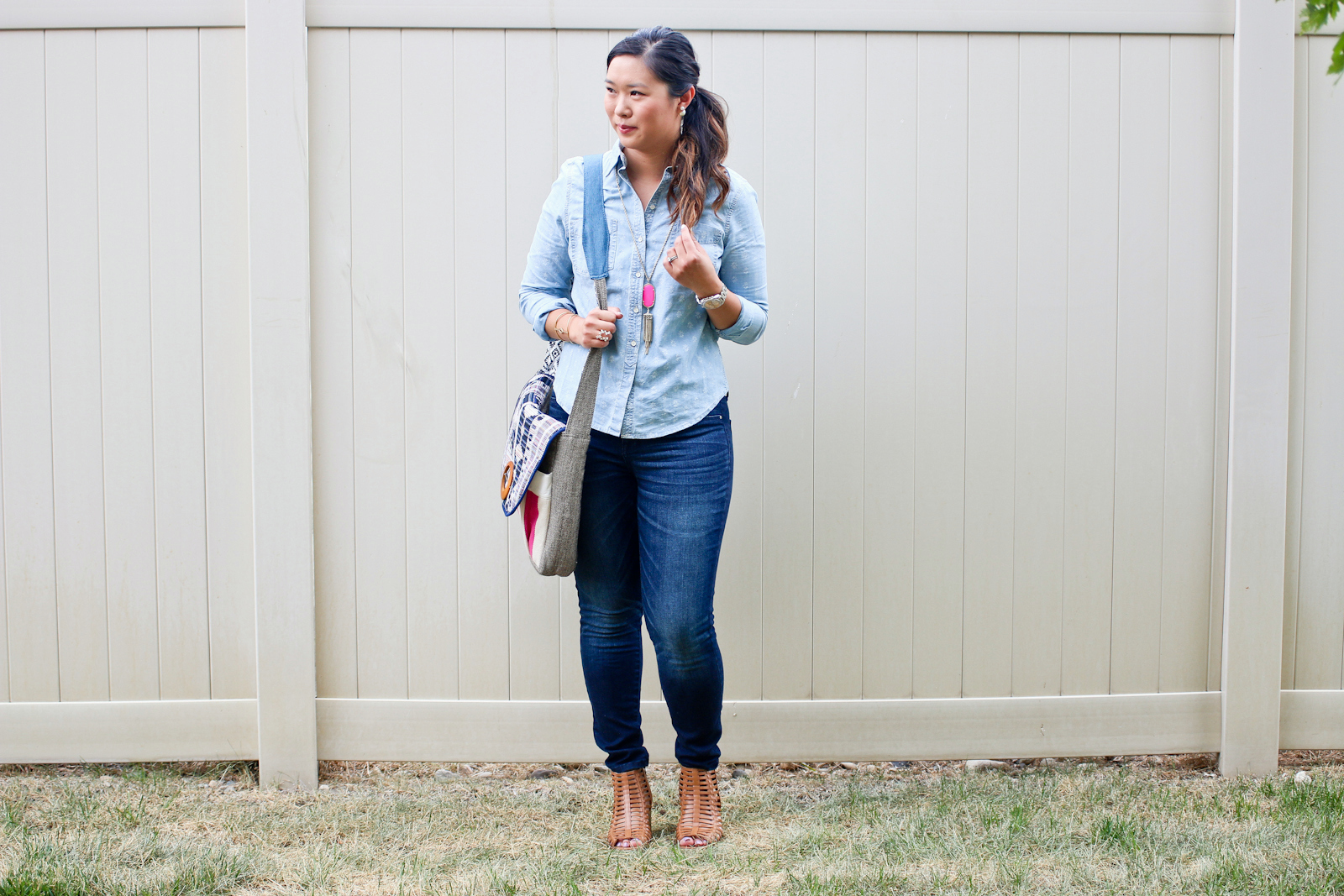 And last but definitely not least, were these High Rise Jeggings that I wore the most during my 14 day trial. Like I mentioned above with the Mid-Rise being a new friend, well you could say the High Rise is my BEST FRIEND. These are the ultimate in covering that post-partum tummy pooch I still have, the jegging style makes the jeans great for dressing down or dressing up and I just love the dark wash. These jeggings can be worn through all the seasons and I especially can't wait to wear them under boots in the fall and winter. I feel the most confident and true to my own personal style with this pair and believe that every woman should own a pair of these!
Finding the right style of jean for your size, body type and shape is something that is so personal and customized to each individual. With Target's new denim launch and their variety of shapes and styles, there is bound to be the perfect pair for almost everyone to find. Starting July 26th, you can try on Target denim in the store to receive $10 off. And I am a firm believer that you need to try the jeans out for yourself before buying, always take a few snaps of yourself in the dressing room (you know you love the phone selfie) and see how they look on camera. Or if you are buying online at www.target.com/jeans, order a couple pairs in different sizes, as you can always return what doesn't work out! And don't forget to write your own reviews on Target.com so you can help other customers out too.

Find your style @targetstyle