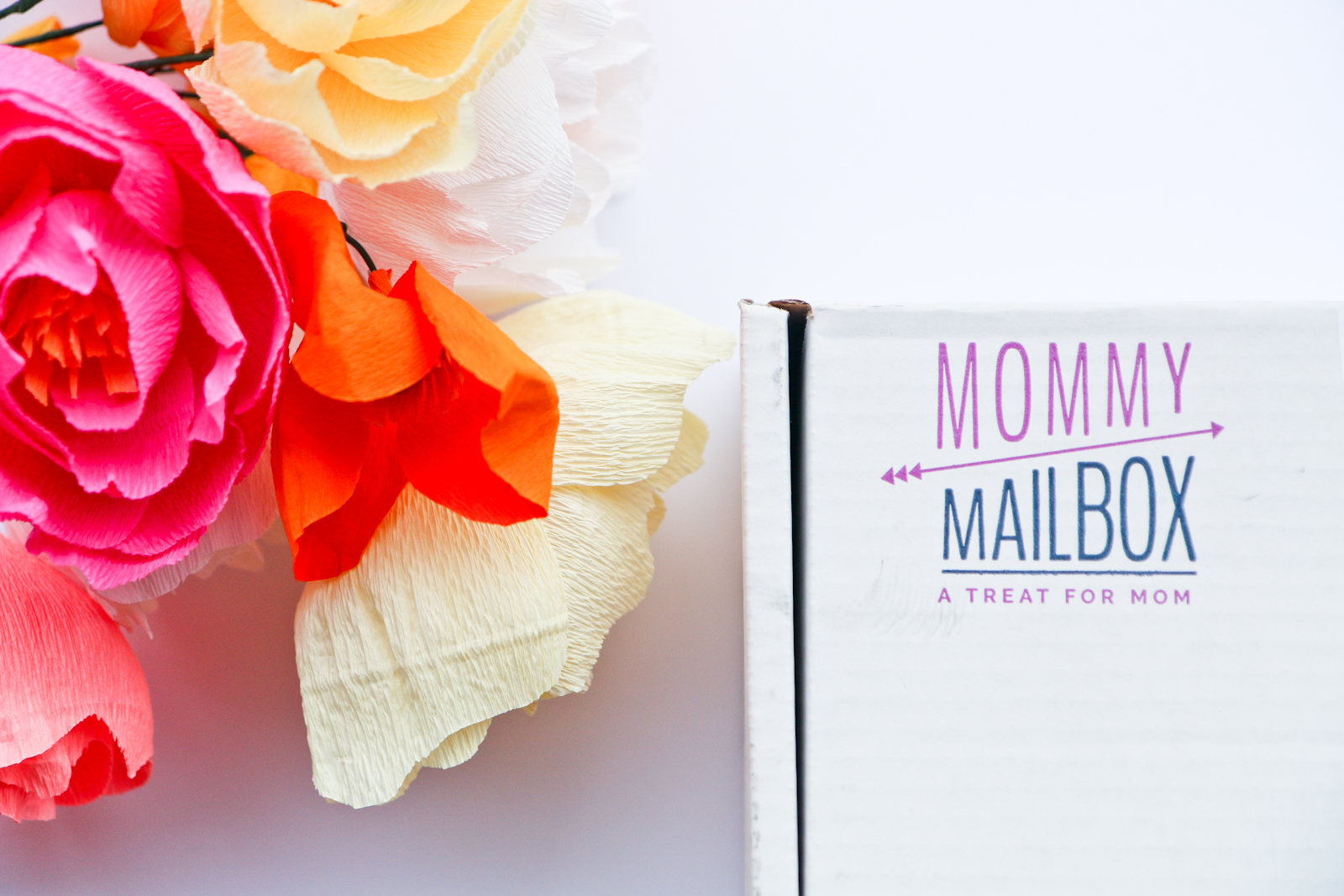 I don't know if there is anybody more obsessed than me about getting packages at my doorstep. I make our mail woman work almost every day but having to drop off packages at our doorstep. We have one of those communal mailbox things and they leave a key to a bigger compartment to store packages, but more times than not, I either have too many packages to fit in that compartment or the boxes are too big. Seriously, every day I get home from work and I always peek my head over to see if there's any surprises on the door step for me! Well, most the times I know what is coming… I just don't always know when. 😉
If you are anything like me, then Mommy Mailbox is the next best thing to sliced bread. It's basically a monthly subscription service where a package full of goodies and treats great for moms (although they don't just have to be for moms, I think any woman would enjoy them) arrive at your doorstep. You have no idea what's going to be inside, which I think is the most amazing part and it's fun to get a surprise and discover some new shops! This month's box was curated by the ever so fabulous Whippy Cake! I first fell in love with Becki at my first ever blogging conference way back when called Creative Estates. She had the most fabulous shoes, which she happened to get at TJMaxx and ever since then, whenever I am close to that store, I make a pit stop at the shoe department. I have to say I haven't found any shoes as amazing as the ones she wore, but I'll keep trying. Anyhow, recently I saw Becki at SNAP Conference as well and I think she remembered me, woot! Oh and if you want to see some throwback photos of me wearing some of her headbands… you can visit this post here and here.
Anyhow, let's breakdown the contents of this month's box!
1) Jewelry from Dia's Jewels – jewelry is a girl's best friend, am I right? Much to my husband's disagreement, I believe that a woman can NEVER have enough jewelry. I am so serious on this! The possibilities of jewelry an outfit combos are endless! I've actually never heard of Dia's Jewels before, so I am happy to have found a new shop!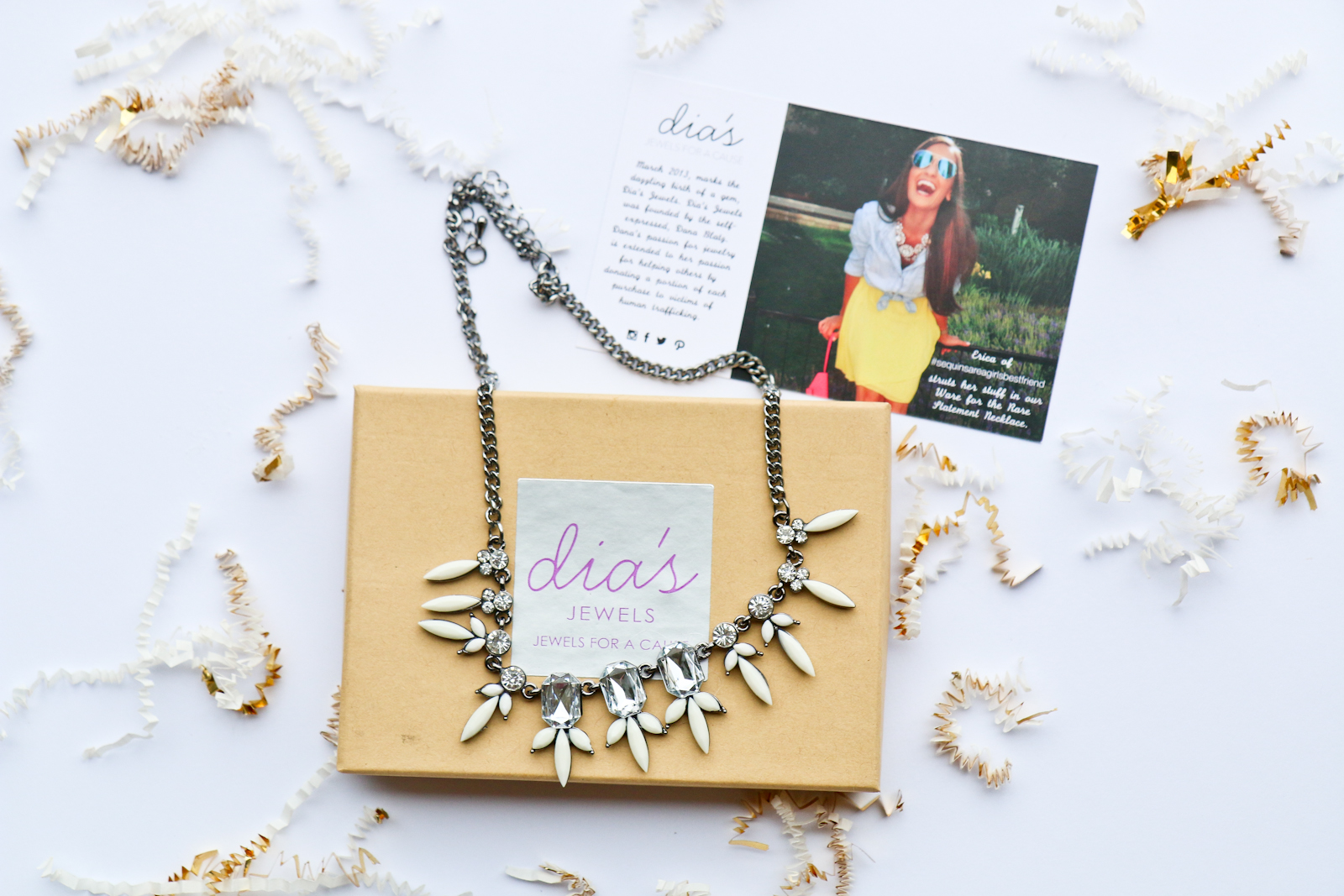 2) Grey Ghost Bakery Lemon Sugar Cookie – food is one other way to my heart, especially sweets. I had to save this cookie for a "cheat dessert" and boy did it taste good. I'm always a sucker for anything lemon and sugary!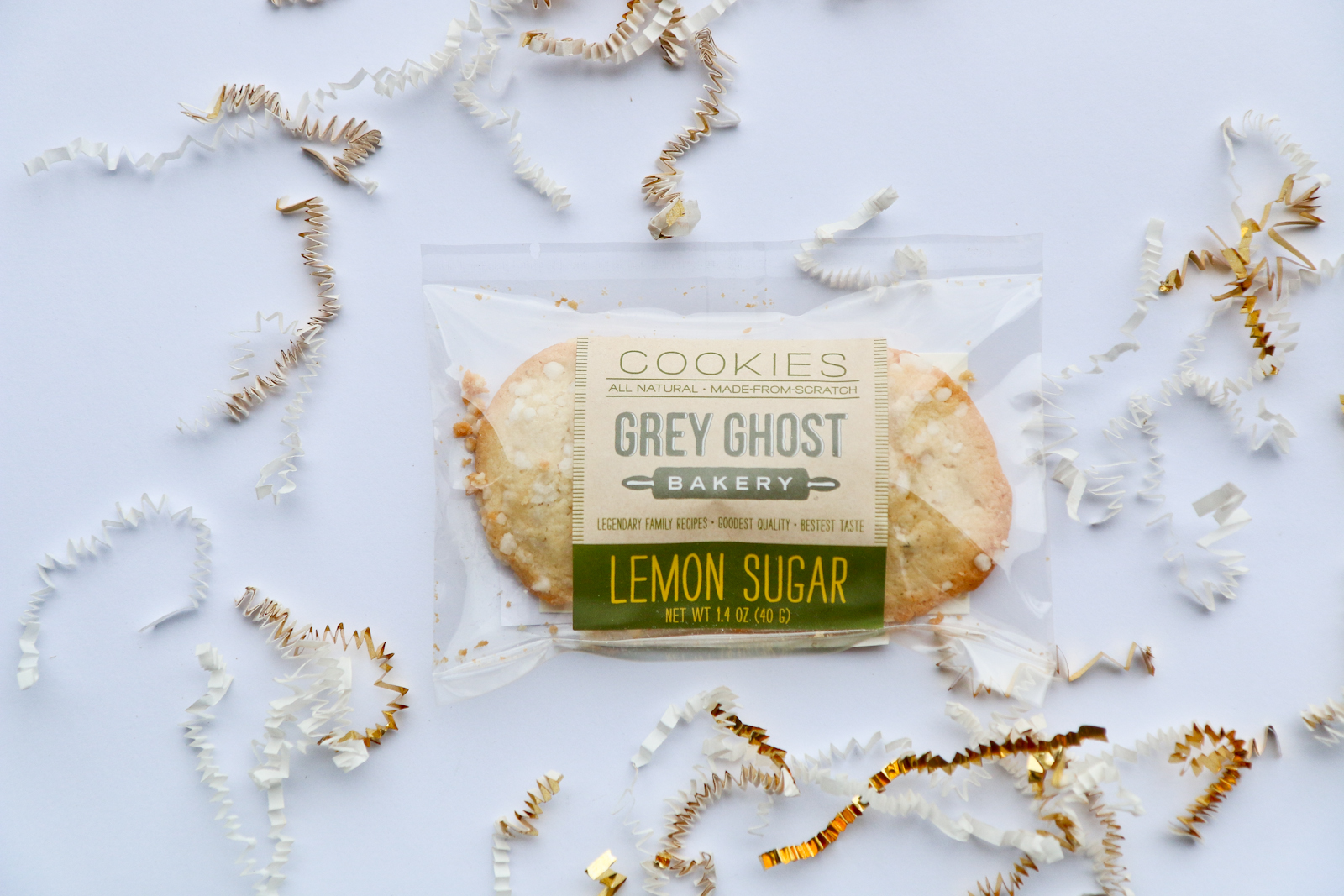 3) Ofra Lipstick and Lipliner – Becki and I are seriously on the same wavelength or something because when it comes to makeup, I can't stop buying lipsticks. I"m always on the hunt for seasonal shades, shades to wear to work, shades for going out, etc. and a long lasting one is a definitely bonus. I was actually just introduced to the wonders of lipliner by a makeup artist recently, so I literally jumped for joy to add another one to my collection and a neutral one at that which will work with many shades of lipstick that I already own!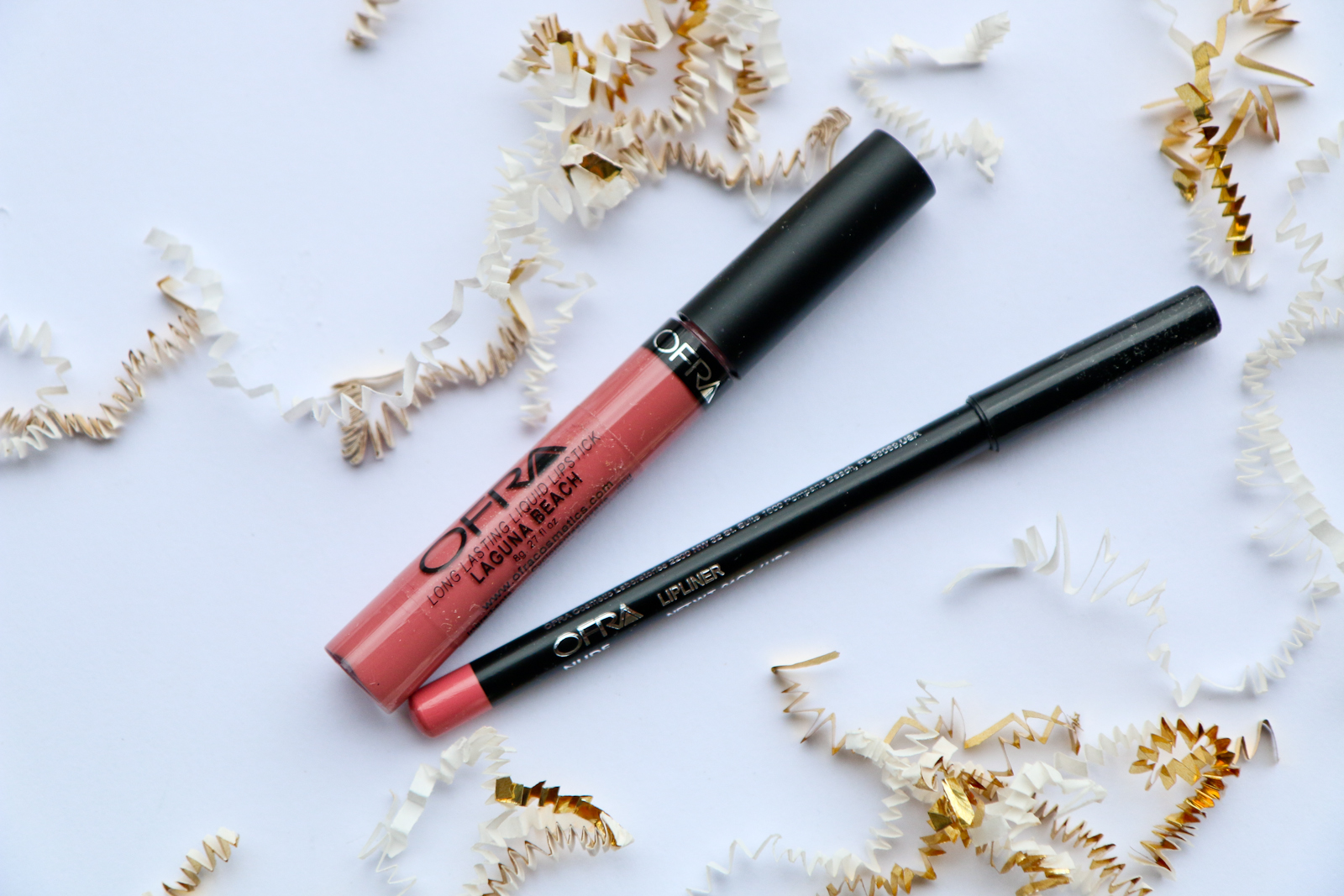 4) Baggu 3D Zip Bag – And a little travel bag to keep you organized? Why yes, I do need more things in my life to keep my messy self organized! I think I will be using this bag to store my makeup and jewelry when I'm headed out for blog photoshoots! 😉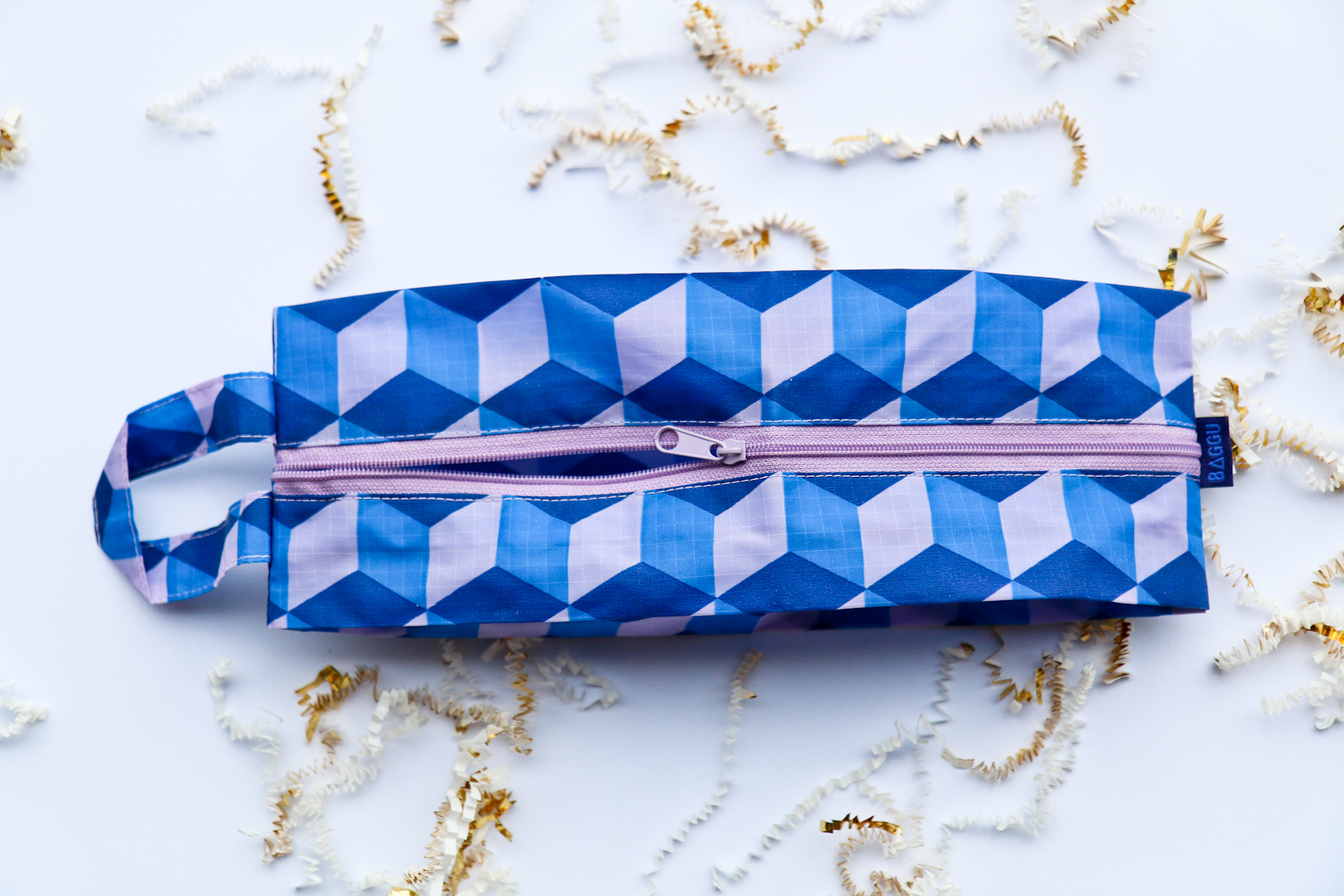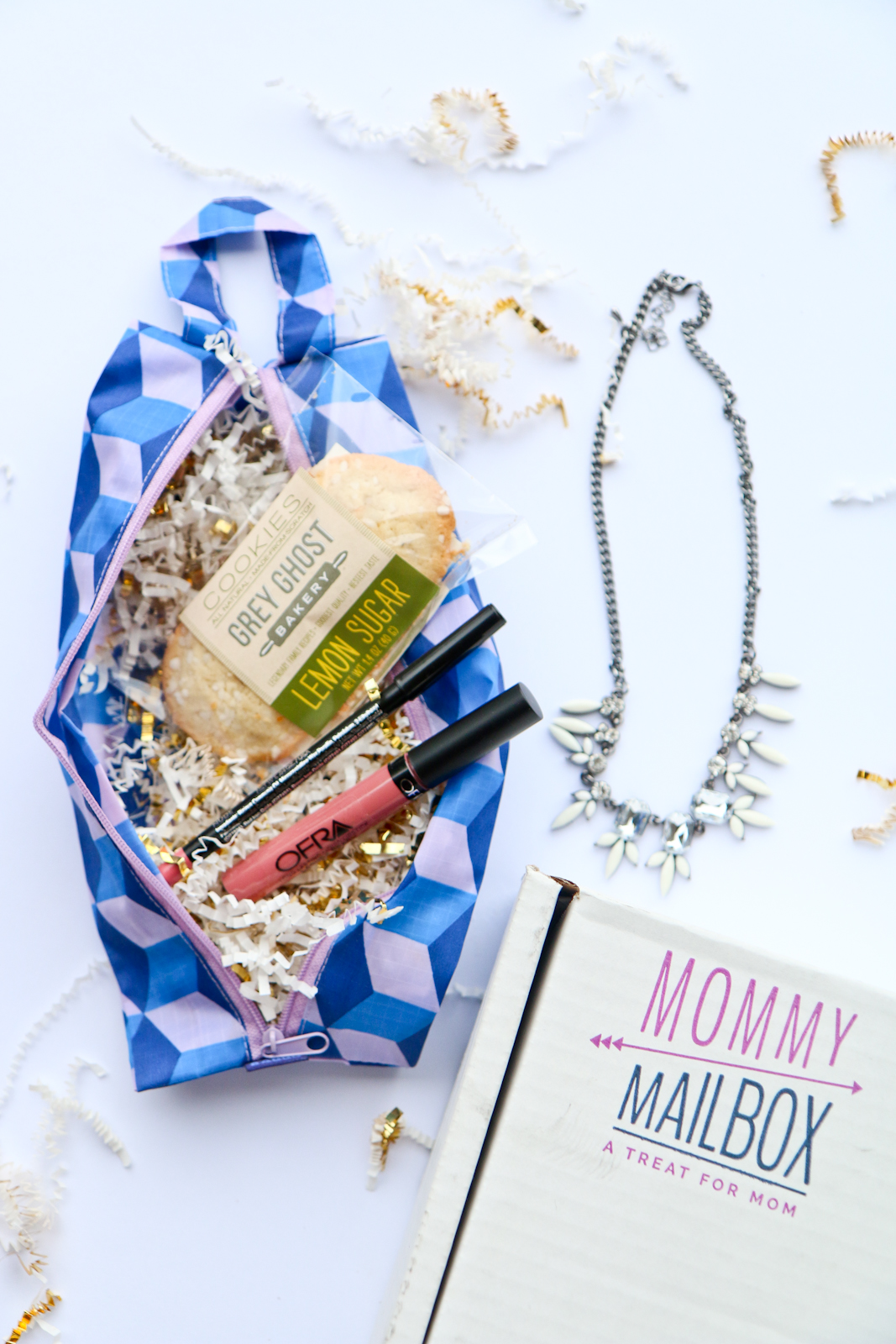 I really do love the idea of getting a Mommy Mailbox surprise box on my doorstep every month. If you know of a mom that's going through a rough time or even a new mom, these boxes would seriously make great gifts! It's almost like a random act of kindness which can really brighten a mom's day!
Have you gotten a Mommy Mailbox before? What would you like to see in the box?