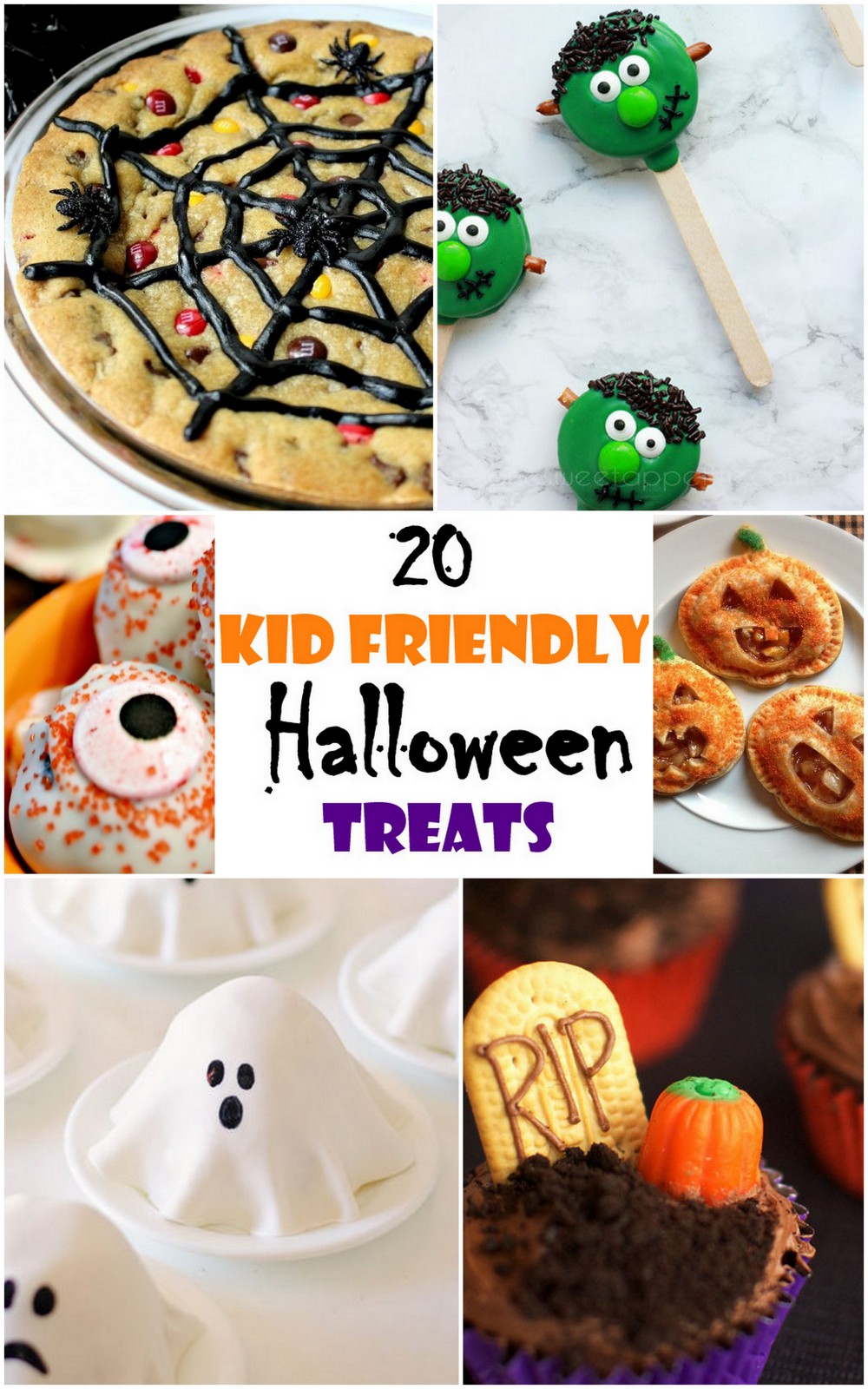 With Halloween coming up so soon, I wanted to do a roundup post of 20 kid-friendly Halloween treats ideas to get you all inspired. As my oldest is getting to the age where he would actually appreciate (or be scared or excited) about these things, I thought it would be fun to spend some time on Pinterest (come follow me!) and on my friend's blogs finding the best of the best.
These range from "easy" to "hard", involve different elements of Halloween (you know what your kids would enjoy the most), and vary from drinks to snacks to desserts. I've credited all the sources below each picture if you want to click on them to find the recipes!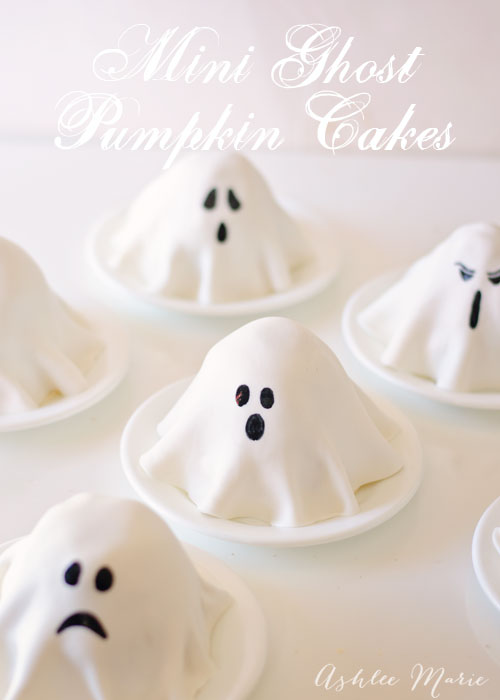 1. Mini Ghost Pumpkin Cakes by Ashlee Marie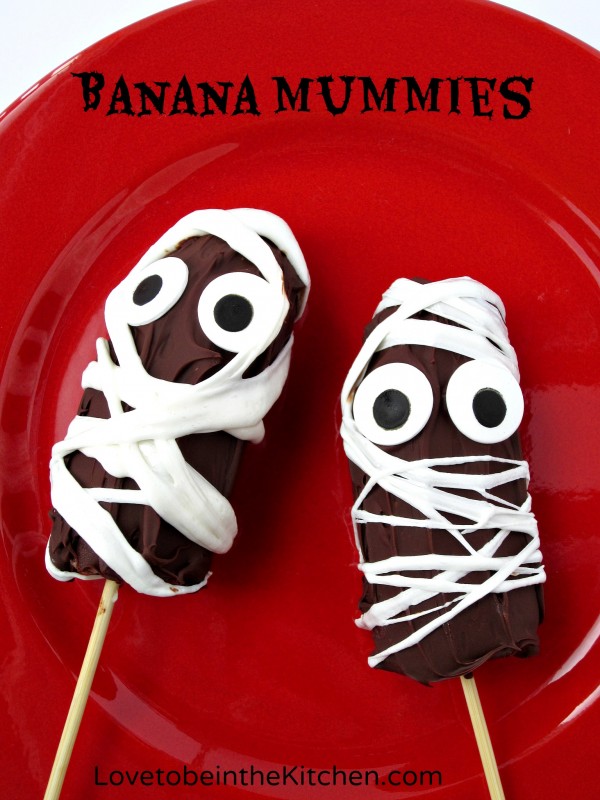 2. Banana Mummies by Love To Be In the Kitchen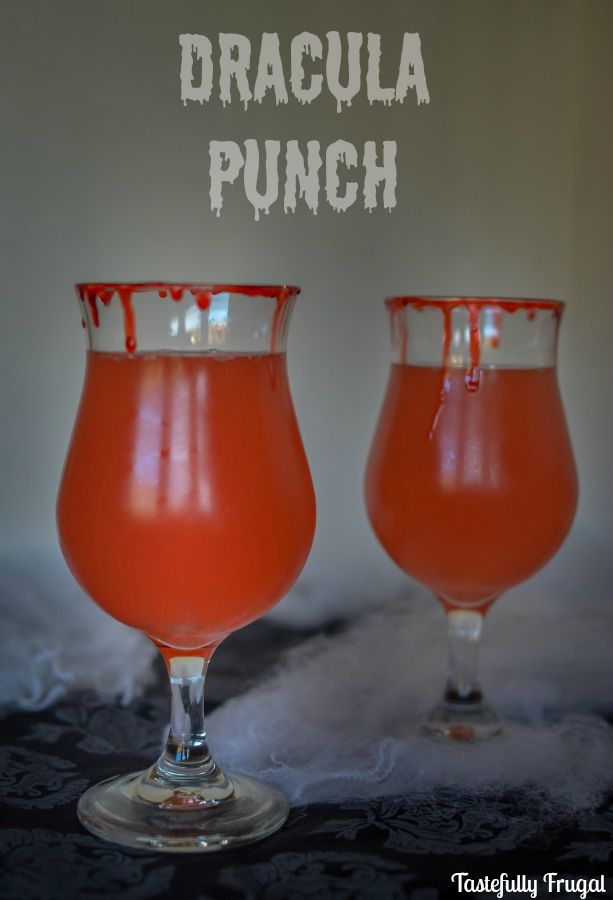 3. Dracula Punch by Tastefully Frugal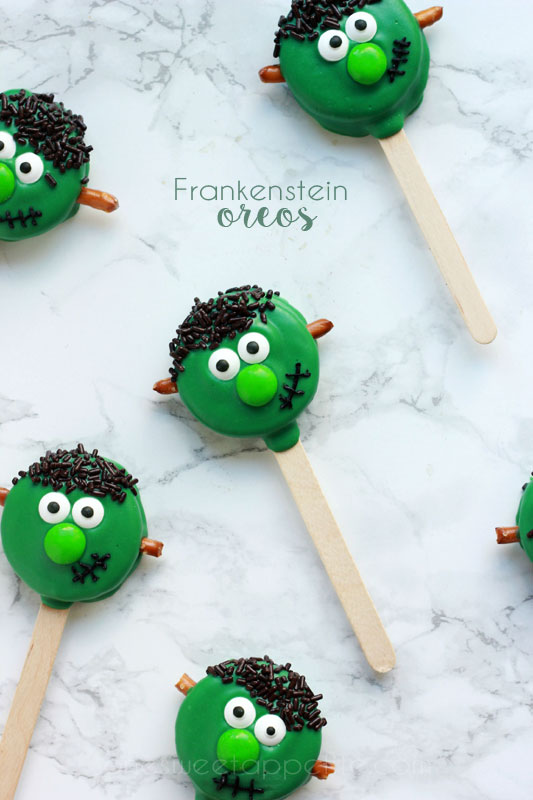 4. Frankenstein Oreo's by One Sweet Appetite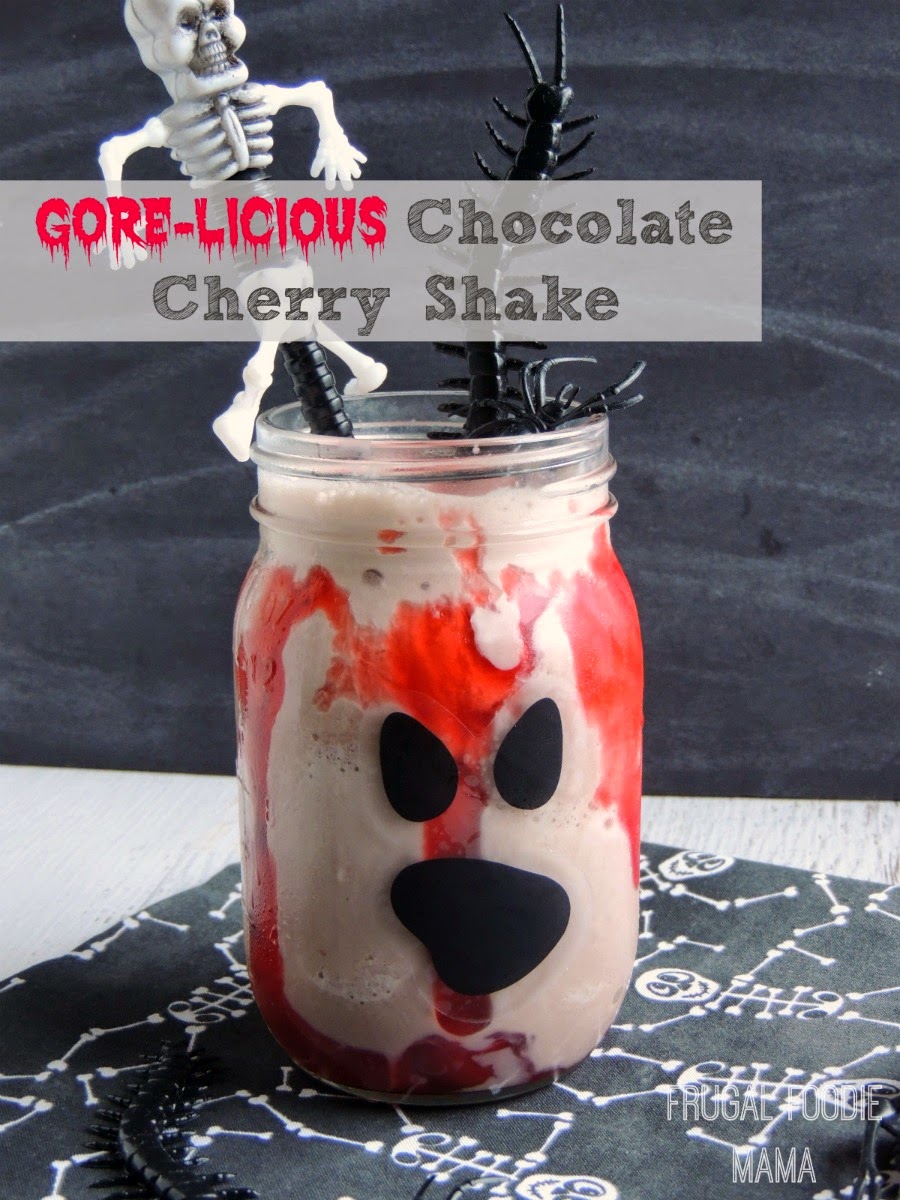 5. Gore-licious Chocolate Cherry Shake by The Frugal Foodie Mama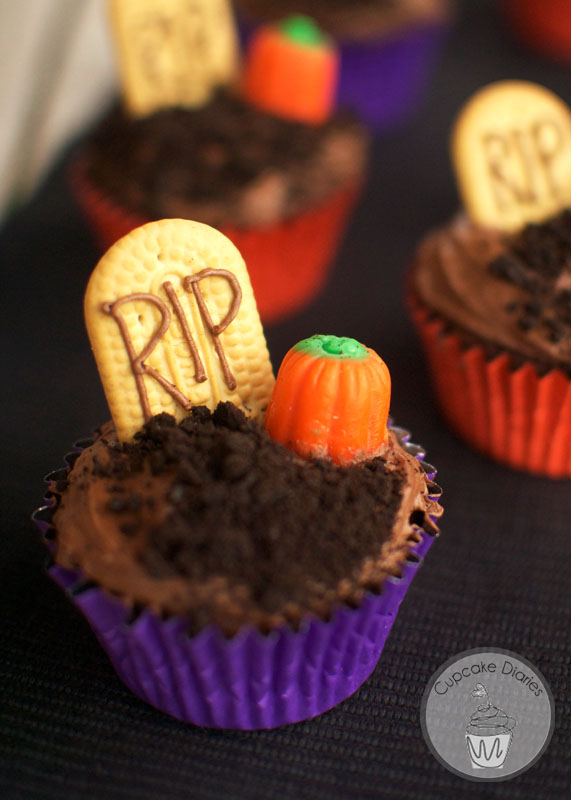 6. Graveyard Cupcakes by Cupcake Diaries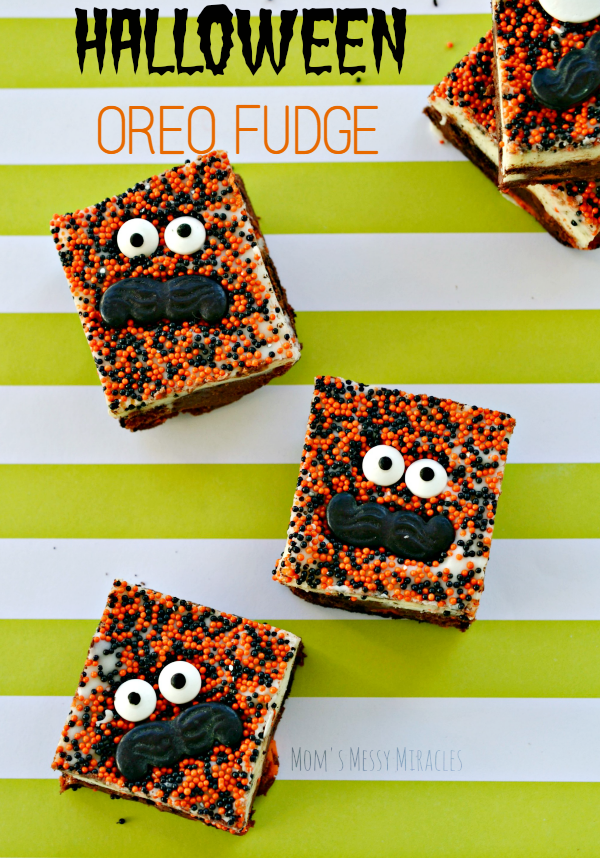 7. Halloween Oreo Fudge with Mom's Messy Miracles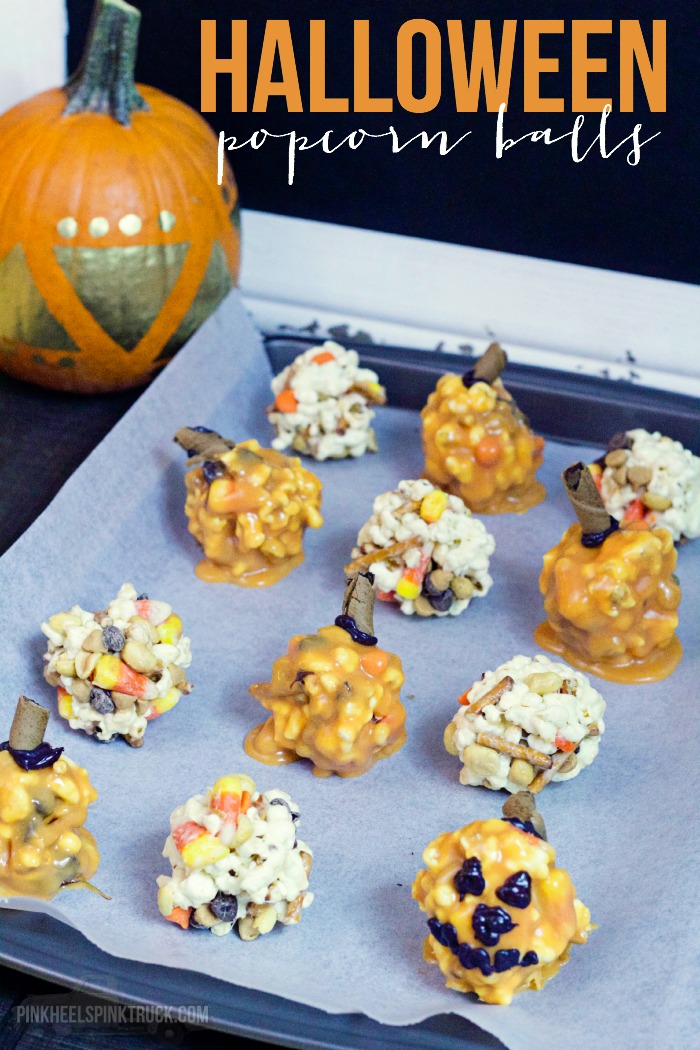 8. Halloween Popcorn Balls from Pink Heels Pink Truck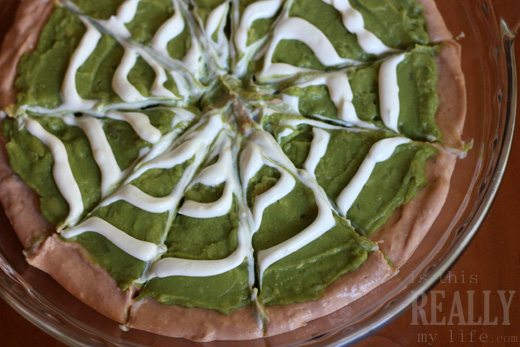 9. Spider Web Dip by Is This Really My Life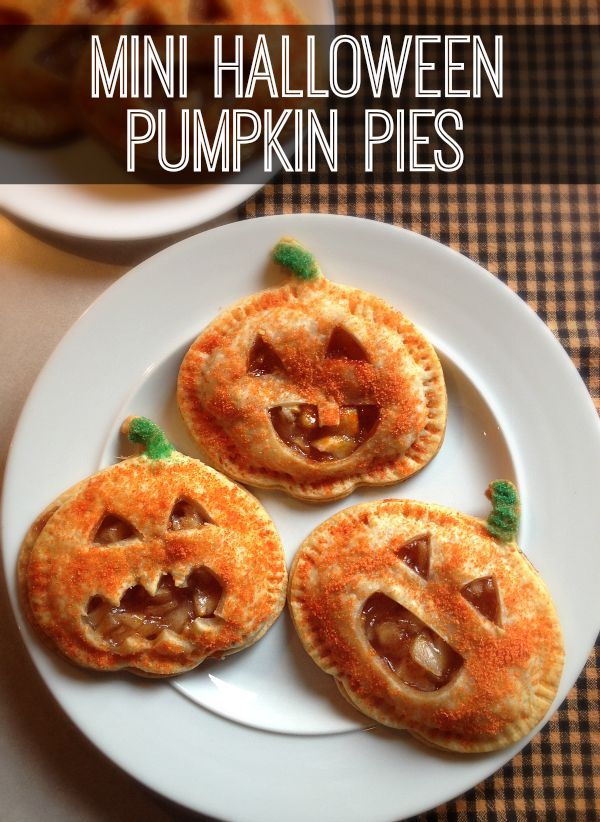 10. Mini Halloween Pumpkin Pies by Inspiration for Moms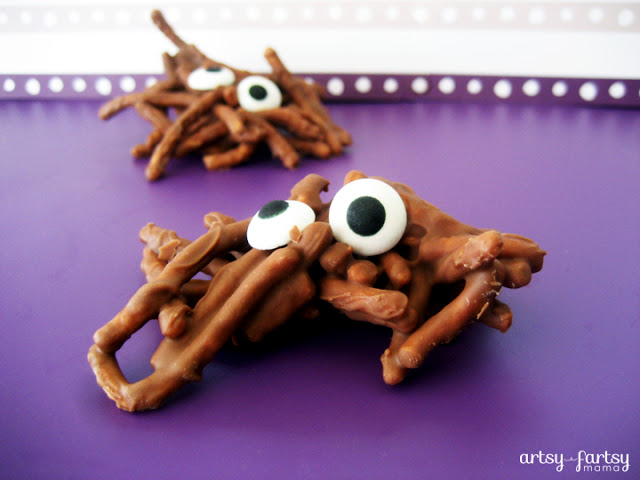 11. Monster Cookies by Artsy Fartsy Mama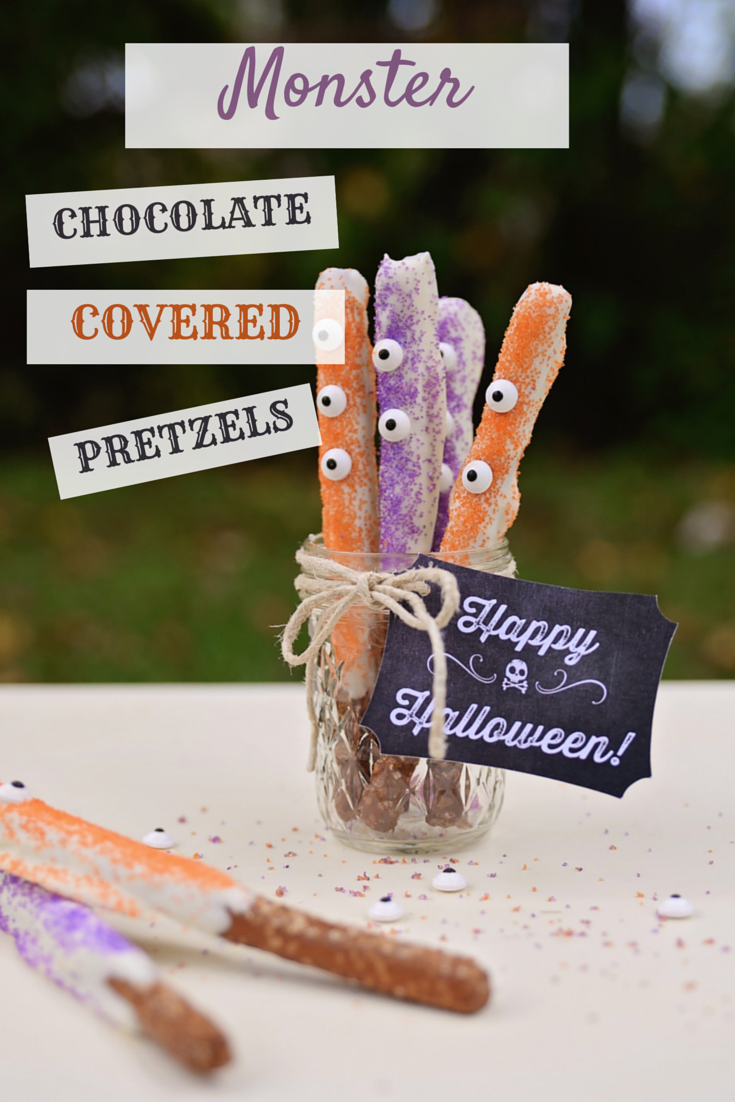 12. Monster Chocolate Covered Pretzels by Sarah Halstead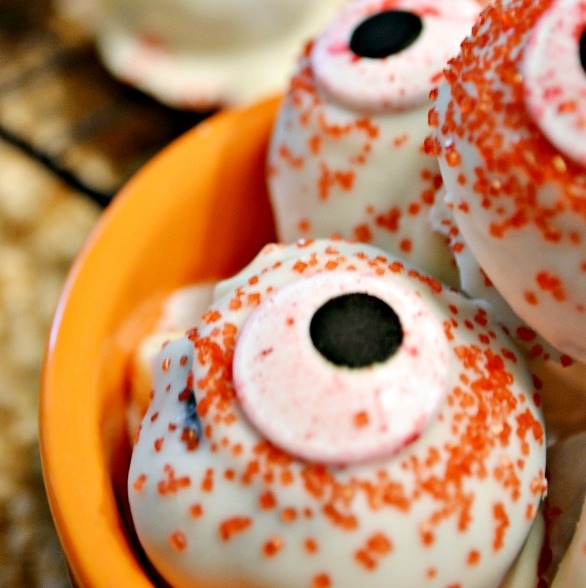 13. Eyeball Oreo Truffles by This Girl's Life Blog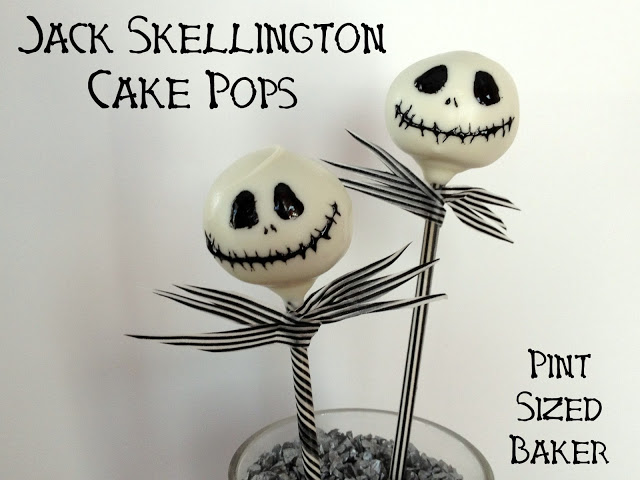 14. Jack Skellington Cake Pops by Pint Sized Baker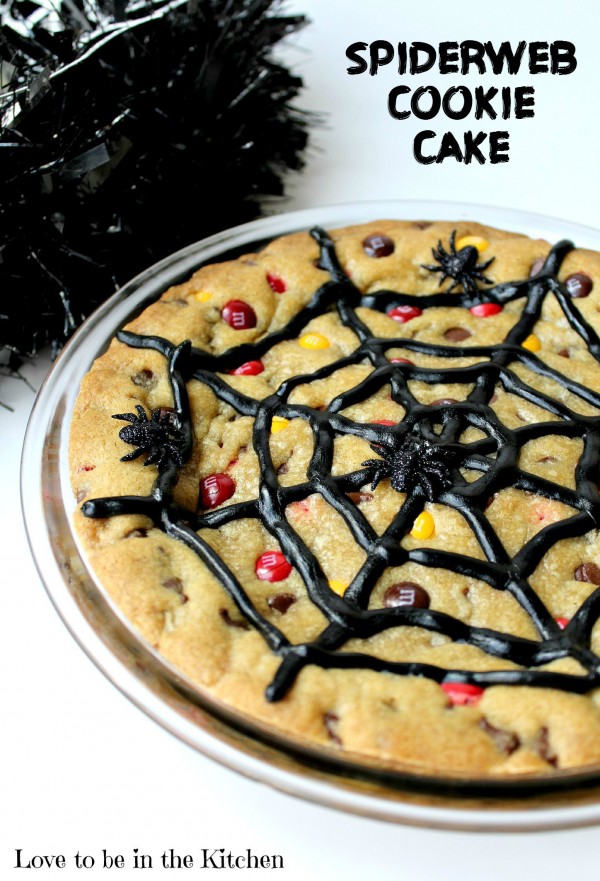 15. Spiderweb Cookie Cake by Love To Be In The Kitchen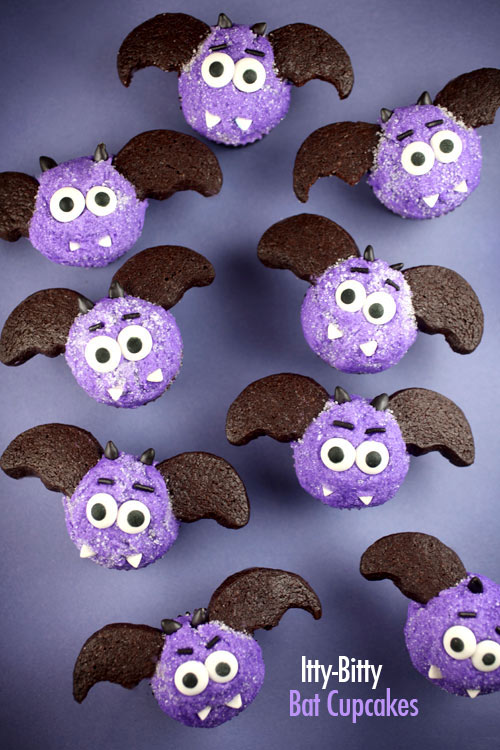 16. Itty-Bitty Bat Cupcakes by Bakerella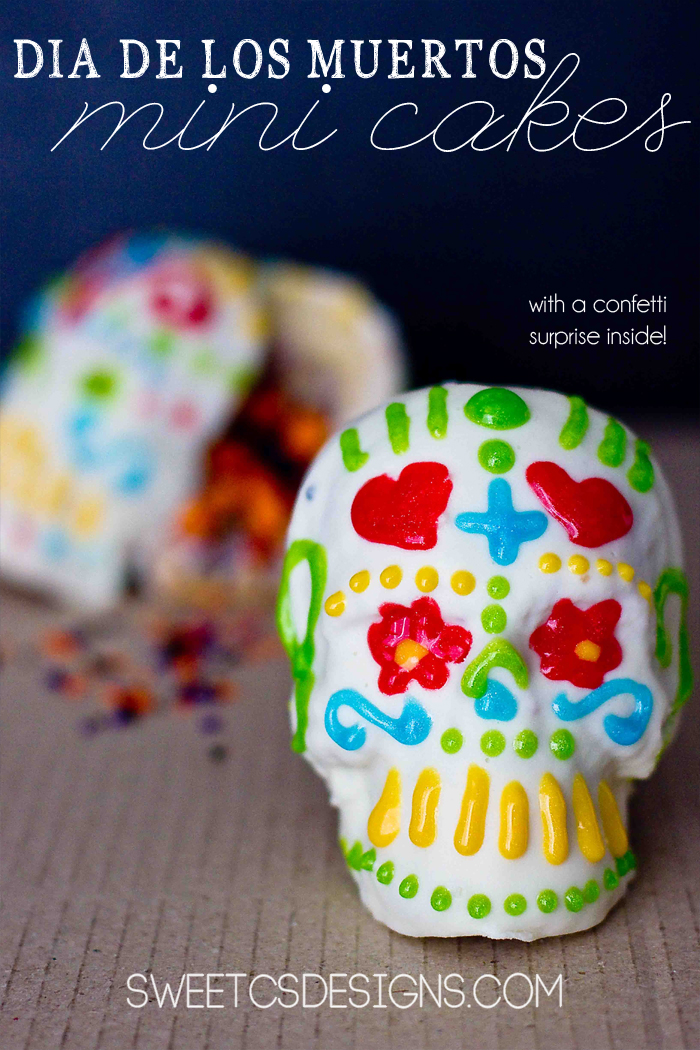 17. Dia De Los Muertos Mini Cakes by Sweet C's Designs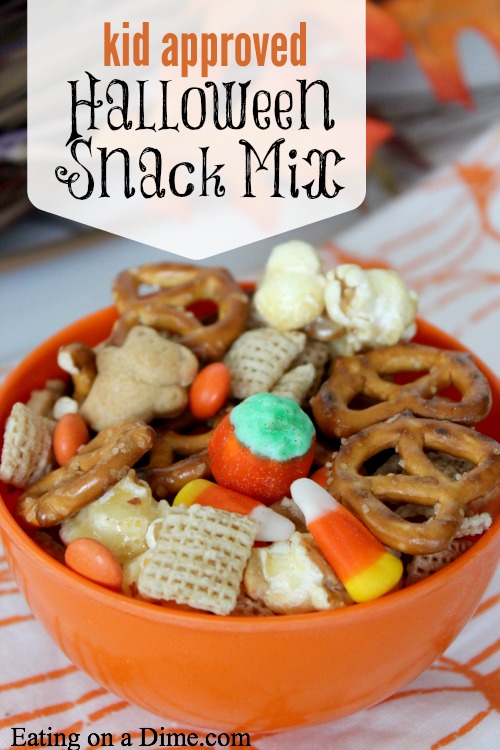 18. Halloween Snack Mix by Eating On A Dime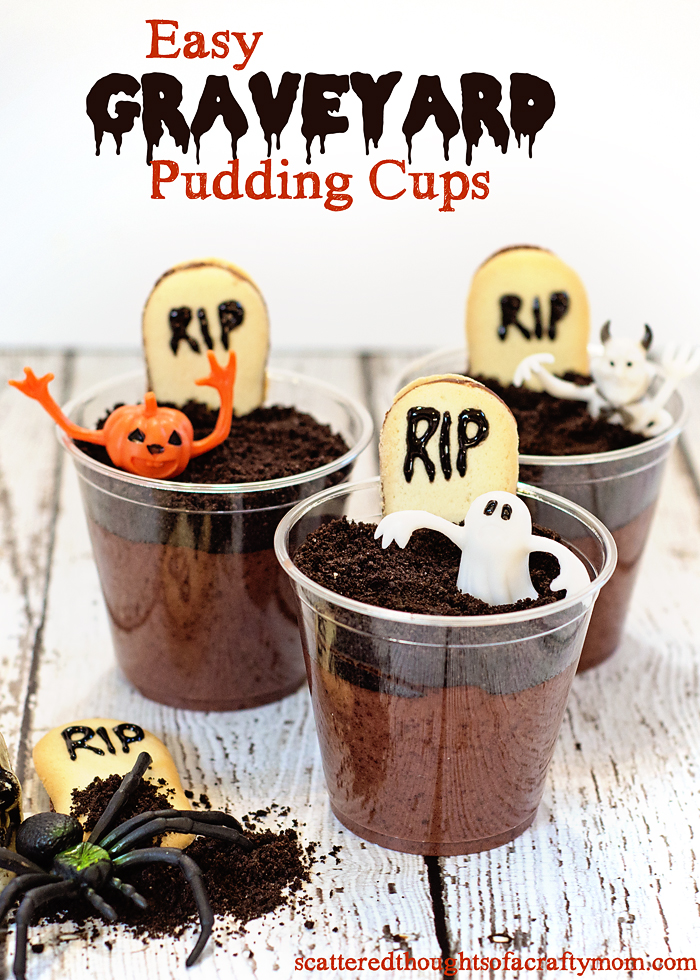 19. Spooky Graveyard Pudding Cups by Snap Creativity via Scattered Thoughts Of A Crafty Mom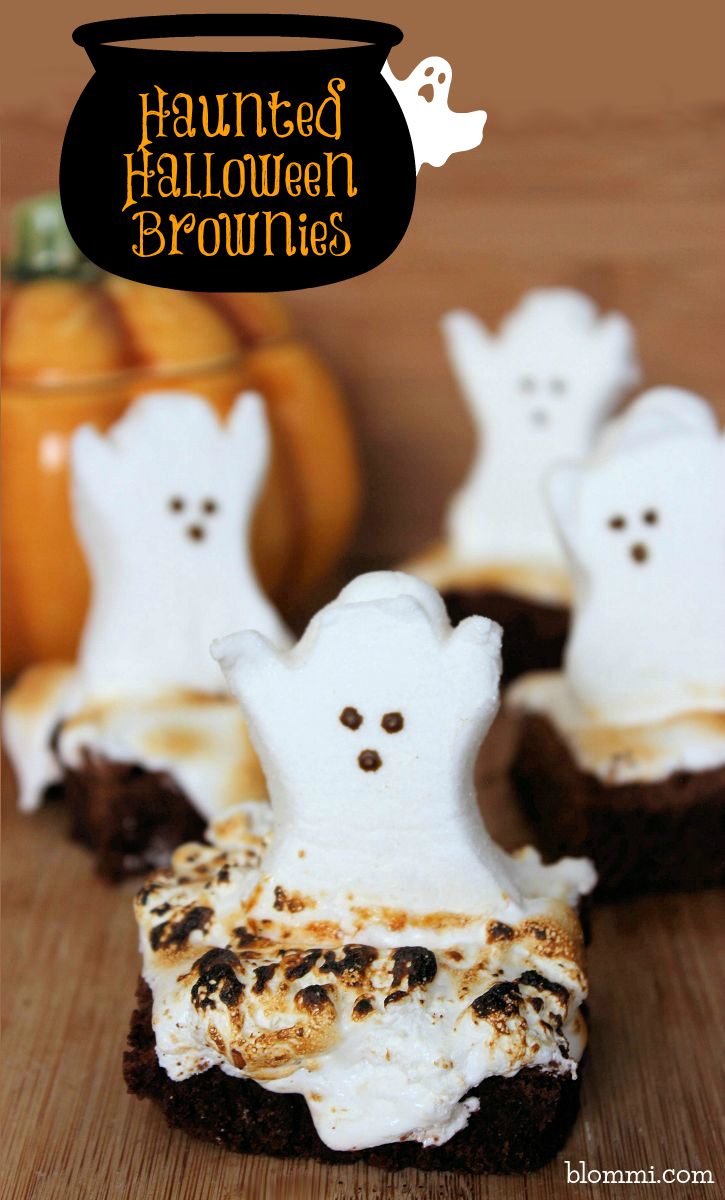 20. Haunted Halloween Brownies by Mom Foodie at Blommi
Are there any that you are dying to try?