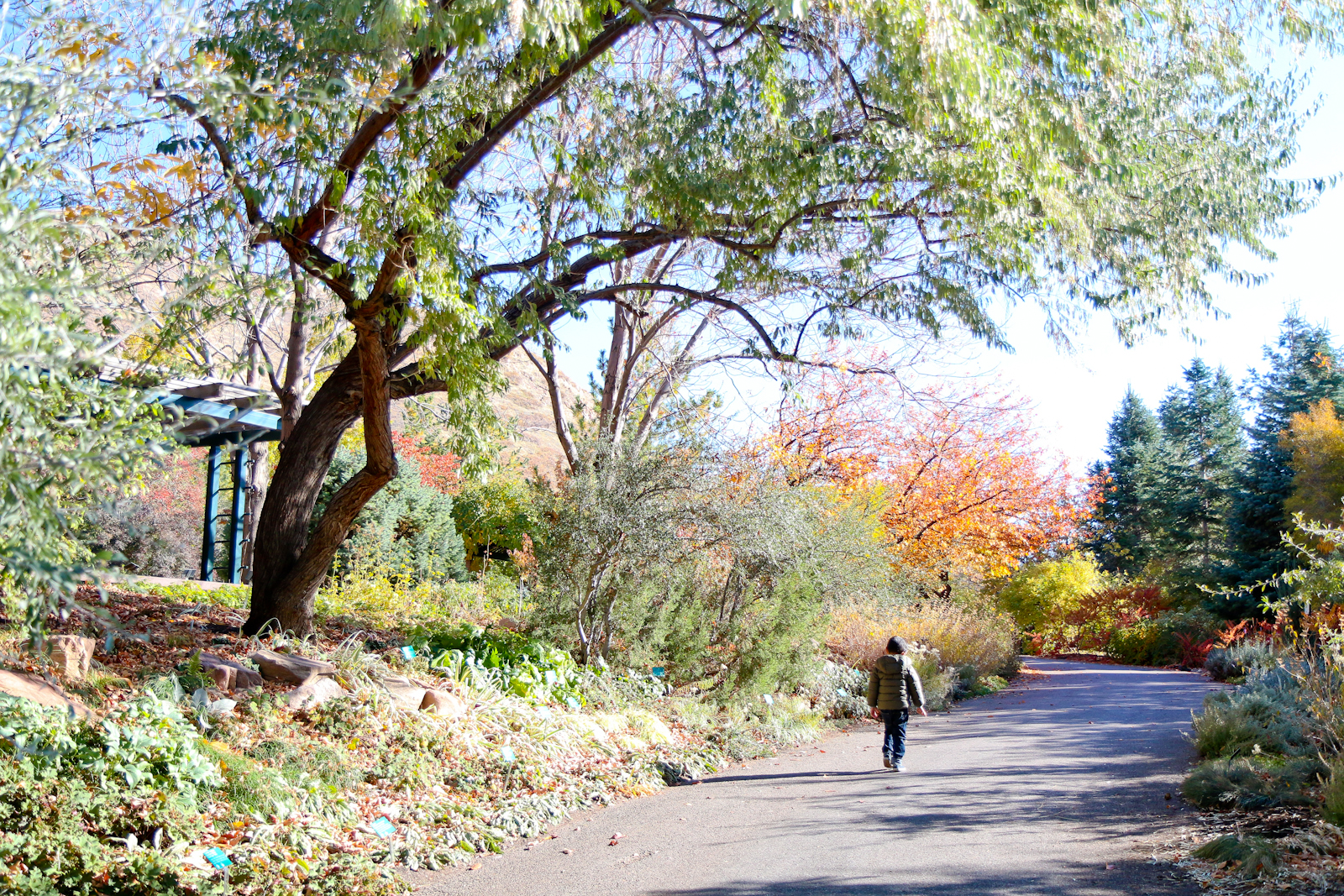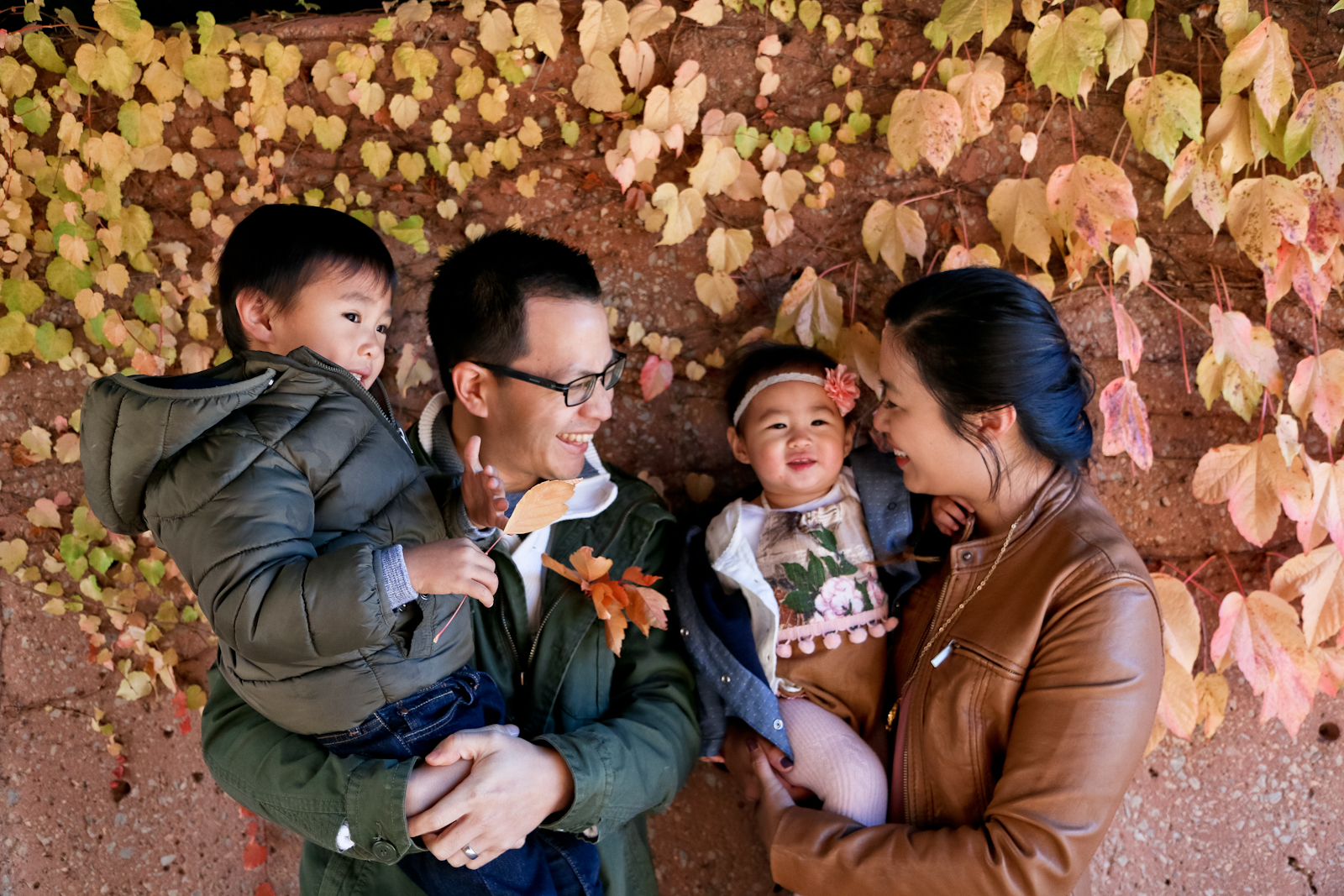 For most of October and part of November, we were so lucky to have my husband's family come and stay with us while I was on business for 2 weeks. You see both our kid's grandparents are so wonderful, so hands on, and will fly over to us and stay with us for weeks at at time. They help cook, clean, watch the kids, it's really amazing. We don't have a babysitter… I know we need to get one, so really when they come, we like to make use of it and do all the errands we need to do or go on date nights. 🙂 But, the most fun part of them coming is getting to enjoy all the different places in Utah with them. Last weekend, we went with them to Red Butte Gardens in Salt Lake City, Utah (you can see some other of my fave Utah places in my Local Love List category). It's really a gorgeous and huge space full of foliage, flowers, and lots of room to roam and run around. Since it's fall and a bit chilly, I am sure the scenery isn't as beautiful as it would be in the Spring and Summer, but we all still had fun. 🙂
I just had to share her outfit details in case anyone is wondering. That romper and those shoes, LOOOOOOOOOOOVE!
Vivian's outfit:
Romper: The Stag and the Swan
Cardigan: H&M
Tights: GAP
Shoes: Nori Child
Headband: Skippee
I am always on the lookout for more family friendly and outdoorsy things to do in the Salt Lake City area. Anybody have any suggestions of places to go? Would love to hear them!