Wow, I can't believe that this 4 day Thanksgiving weekend we had is coming to an end already, which really just means its time for all things Christmas and New Years to come. This past weekend, we just stayed at home and started to do the little preparations around our home like changing our fireplace mantel and putting up our Christmas tree. One other thing on my to do list was to get our holiday cards send out. Every year, we usually wait until the last possible week to do it (and not sure if my family and friends receive their cards before Christmas or not), but I was determined to get them out around Thanksgiving this year.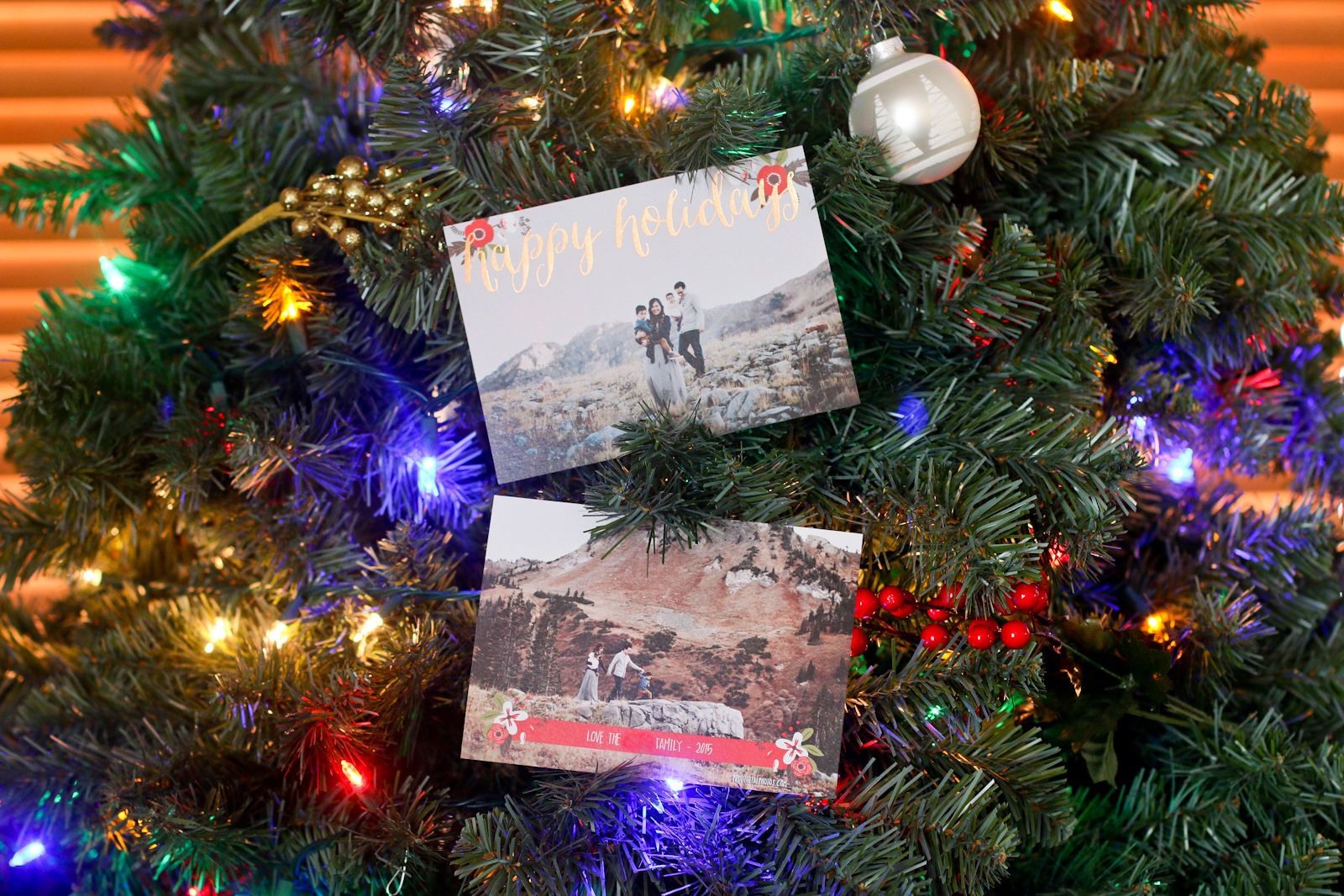 We got our Christmas cards printed at Pro Digital Photos. I love their site for printing so many different things such as big canvas prints, business cards, invitations and of course holiday cards. Foil cards are all the rage right now and I knew that I wanted to get ours printed with some pretty foil, after all, I am obsessed with all things metallic and shiny, who isn't? They have a lot of different 1 sided or 2 sided picture options, really pretty designs, so it was tough deciding what I wanted but I had narrowed it down to 3 and let my husband pick the one. There was a ton of options in terms of paper type, envelope lining (I got the gold lining of course), customizable wording, and then you can upload your pictures and preview your card before ordering. Having that preview was key because I am such a visual person and need to see things laid out before deciding on them. Since we just took some family photos just a few months back, I knew I wanted to use those photos for our card.
I received an email when my order was placed and when it had shipped and only a few days later, the cards arrived at my door step and I was in love! I got the basic cotton material and it is a pretty sturdy card. The gold lining in the envelopes just gives it a fancier touch and I actually got my return address printed on the back from Pro Digital Photos so that saved a ton of writing for me too! It was hard to keep my son away from playing with them, he has some type of obsession with playing with and passing out cards haha. I kept him busy by having him stuff the holiday cards into their envelopes with me as I addressed them, a perfect afternoon activity for a toddler.
Have you ordered your holiday cards yet? If not, you should check out all the options over at Pro Digital Photos!