This post is sponsored by CVS, but all opinions expressed are 100% my own.
With winter and the holidays here, getting ready for guests to come visit, and making your home more inviting, there's a lot of things on the to-do list to ensure your home is ready. One of the one-stop shops that I think is so convenient as a place to run daily errands or pick up all the things you need is CVS. They've got an array of products from healthcare essentials, makeup, vitamins, snacks, and cleaning or other household products from their Total Home line.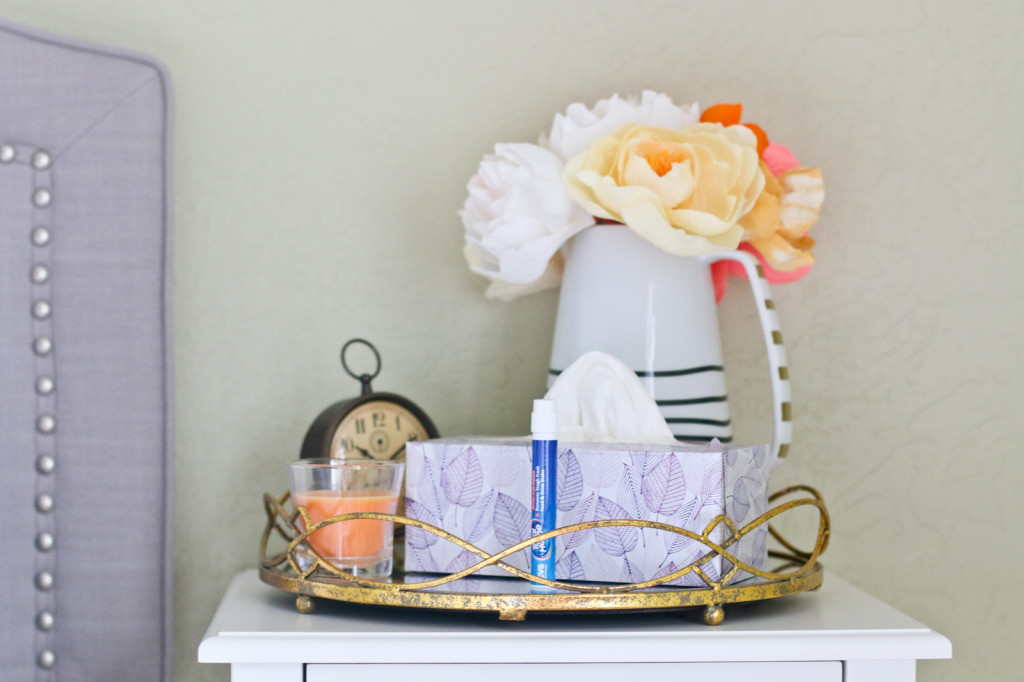 I recently picked up some tissues, stain remover and a candle to stock up our guest bedroom. Making sure that guest bedrooms are stocked with essentials is always so important in making sure that you guests feel welcome at your house. Especially with this time of year and colds being very common, it's important to have tissues on hand for runny noses or just little messes. Stain sticks are like my favorite thing ever for the home and on the go, since we have little kids, stains happen pretty much every 2 hours around here. And candles are always just a nice and soothing way to make a room smell better and feel more cozy.
What are some other essentials for your guest bedroom?