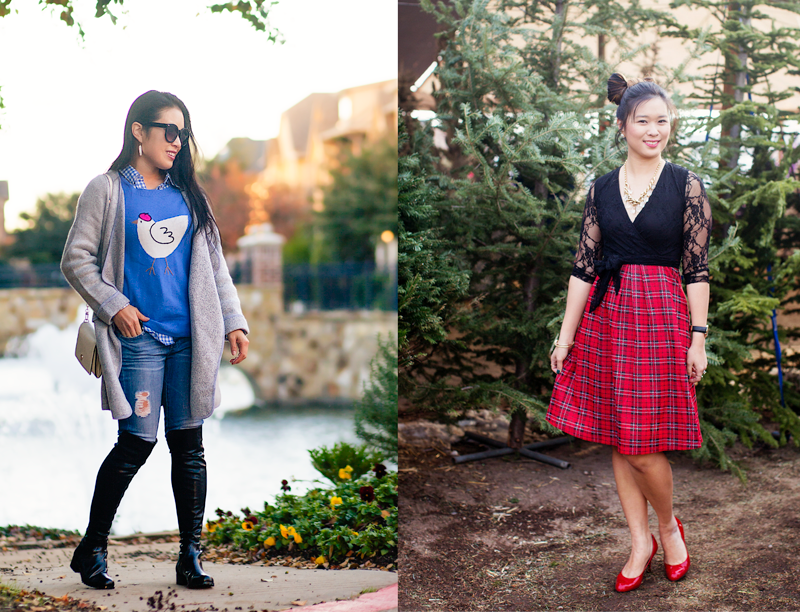 Kileen | Myself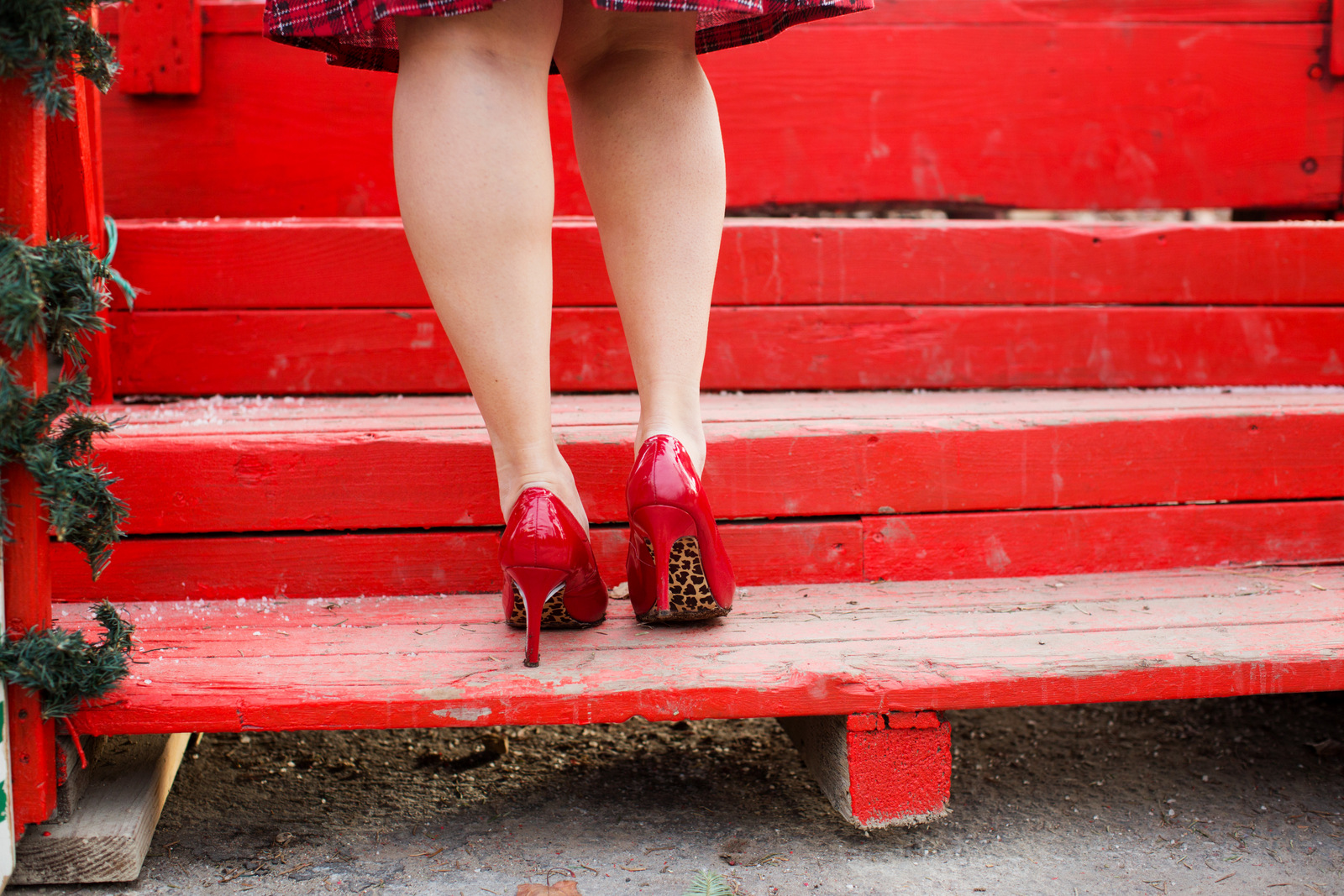 For this week's On Trend Tuesdays Linkup, I wanted to really get into the Christmas mood. Well, this whole week is all about Christmas week pretty much, so hope you are getting used to it. For once in my life, I wanted a bow hairstyle for the holidays. And because I've recently been obsessed with getting my hair done by Tanglez Hair and Makeup, we knew we wanted to do it. I think it looks a bit like Minnie Mouse, but I'm OK with that, it's fun and different, right?? My dress from Lilac Clothing with the lace and plaid screams all sorts of Christmas and I decided to pair it with a red pump. But if you look closely, I've added a leopard Shelz shoe wrap that you can read more about below! Also, I will be featuring one of my fellow Utah fashion blogger friends in this post too!
Meet Emily of Lovely Deseret, she is a modest fashion blogger and has such great fashion sense and is just drop dead gorgeous! We have a lot of the same ideas about things and I just love hanging out with her. We really outdid ourselves with these green and red Christmas looks, HA!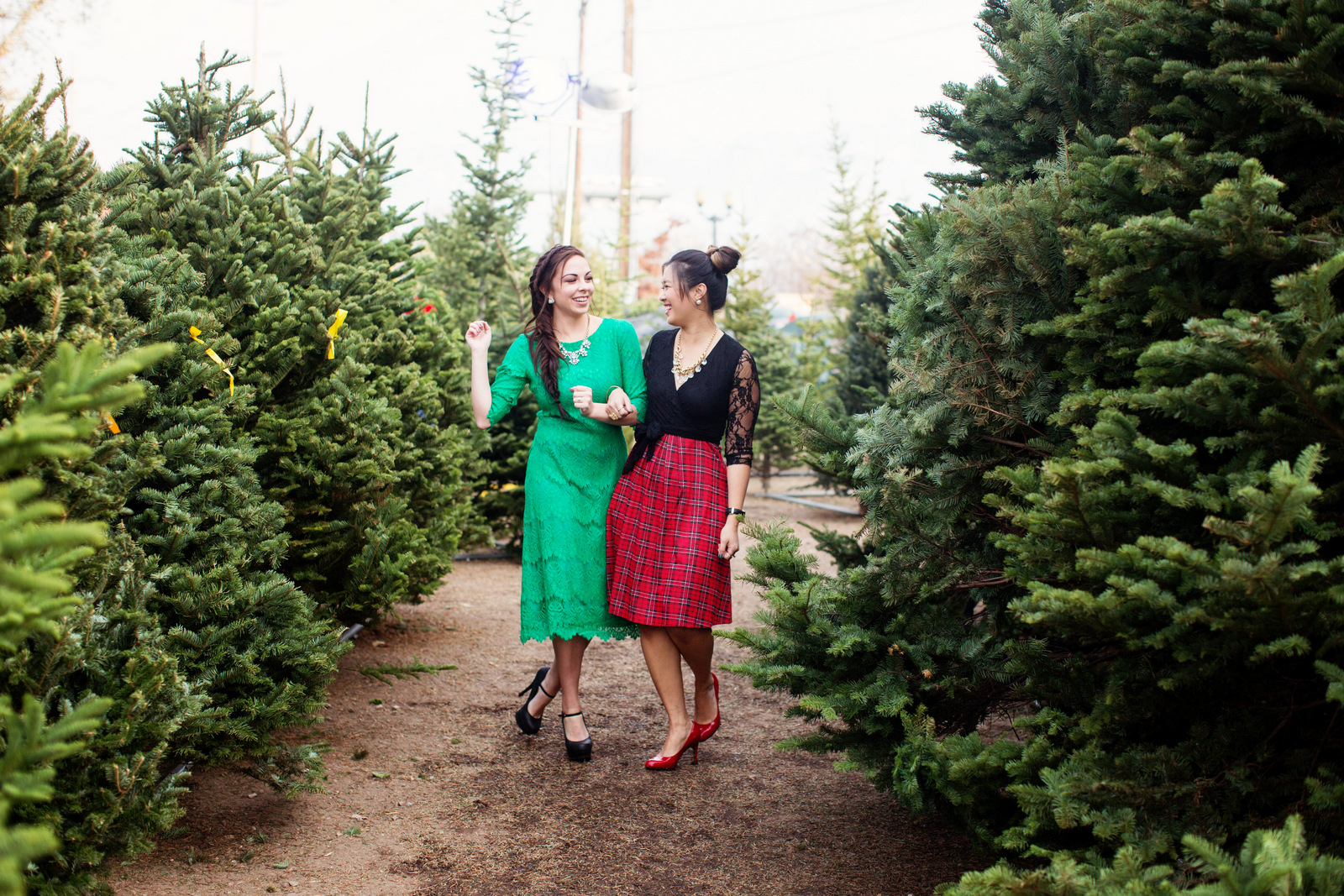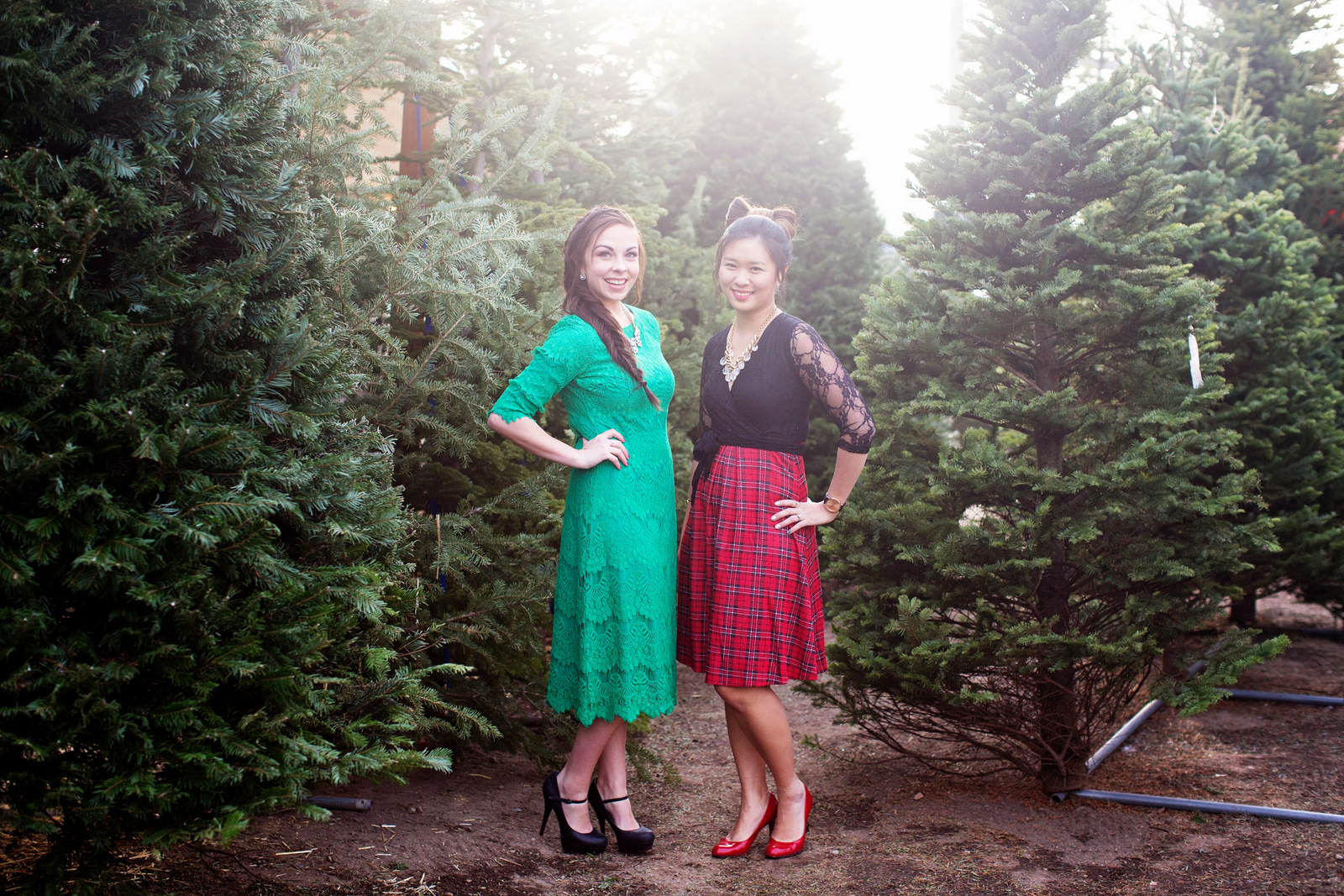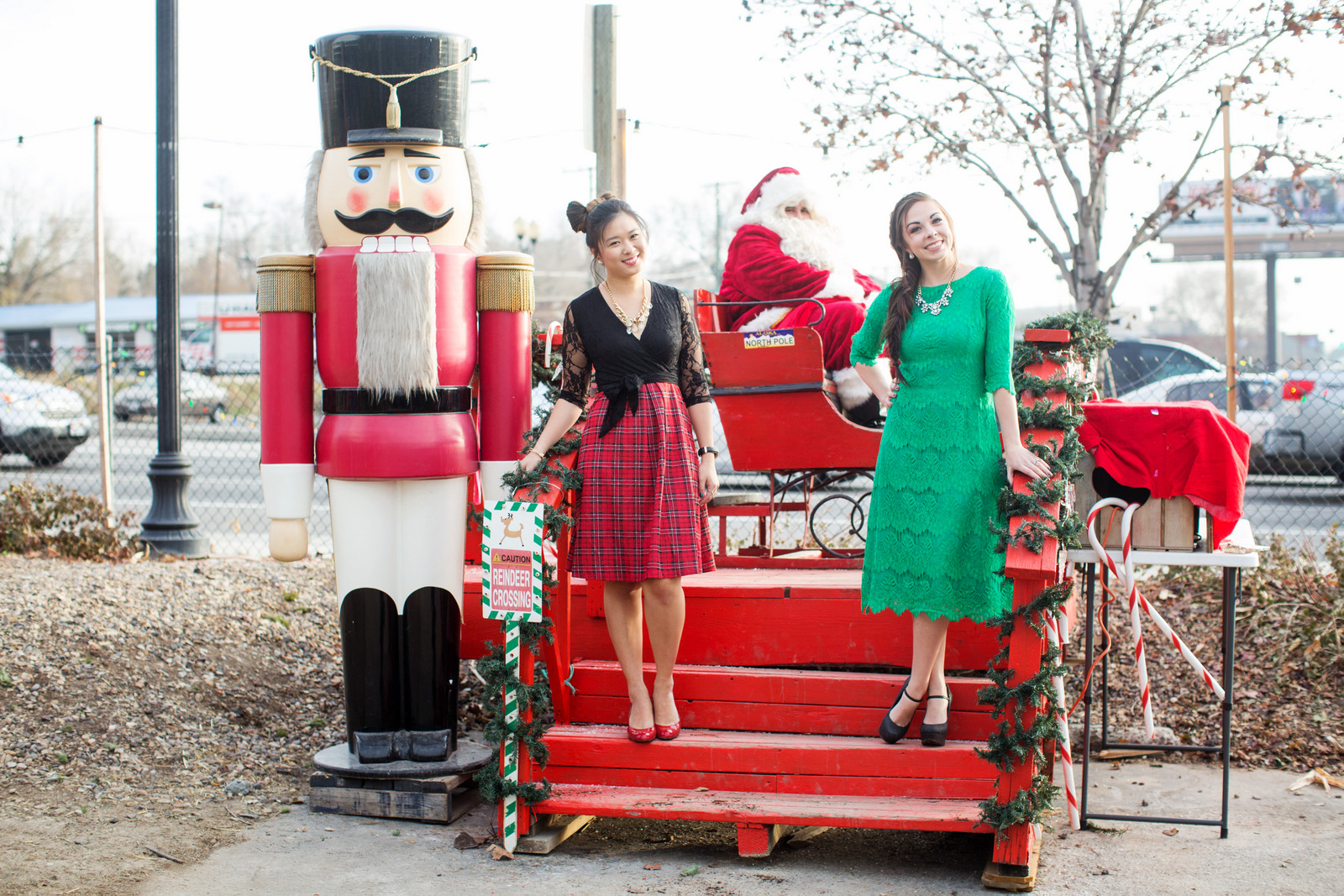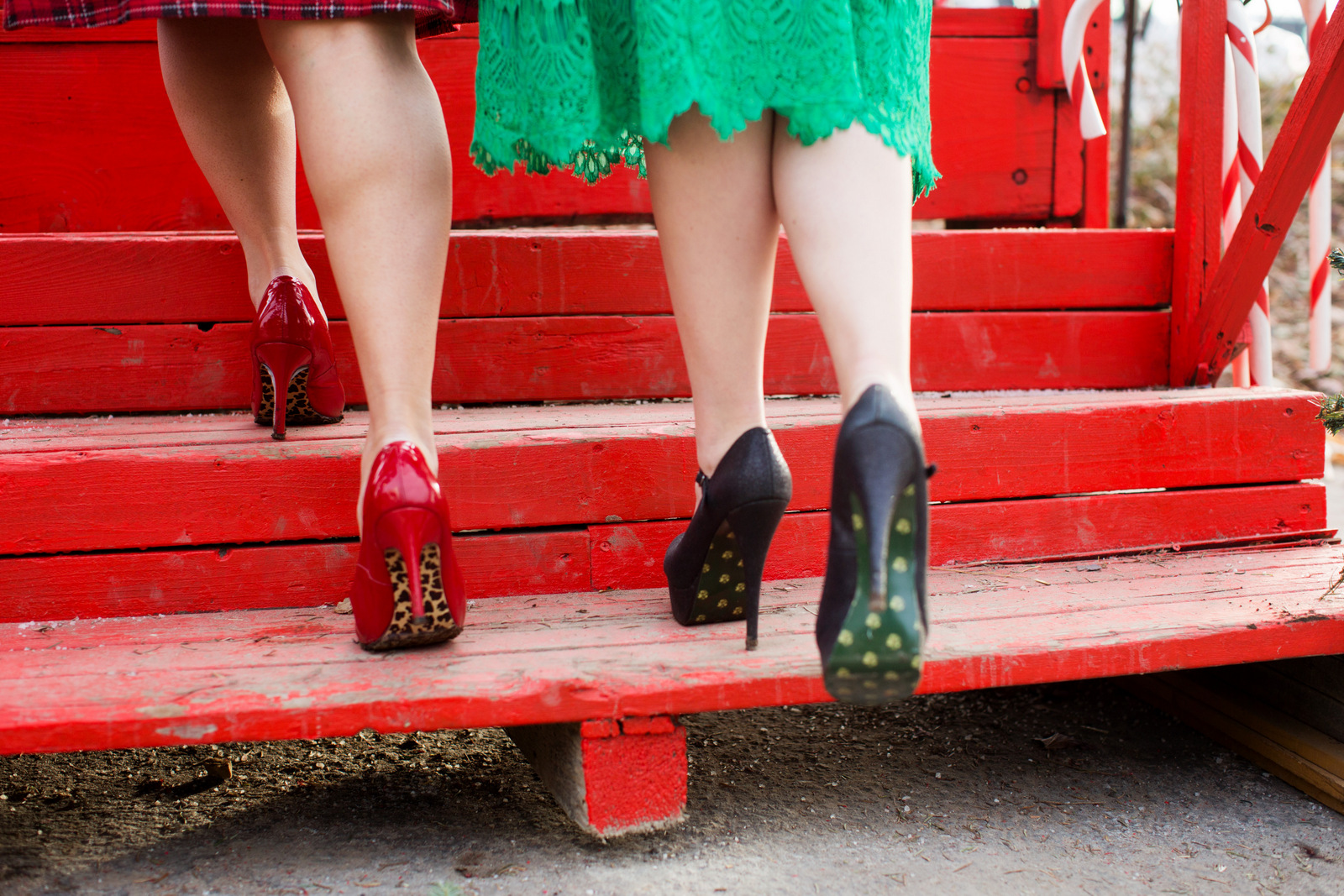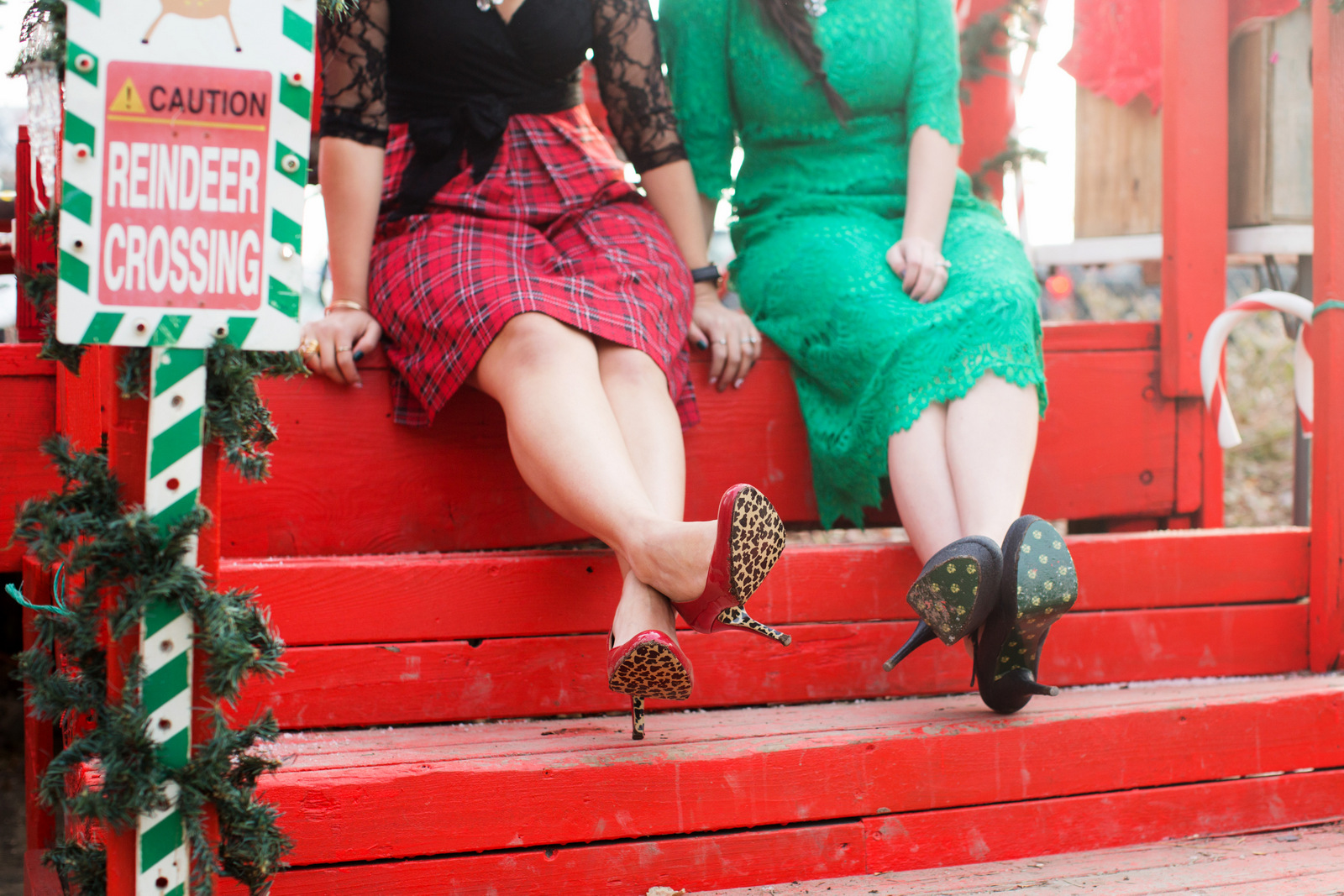 Also, Emily and I spent one afternoon together applying our Shelz shoe wraps on some shoes and wanted to share the process. We met the owner of Shelz at a local Utah conference and fell in love with the idea of being able to make pretty soles on whatever shoes you like! They sell a bunch of different patterns in all different colors and the application process is really pretty simple. It took Emily and I about 30-45 minutes to wrap our shoes. The cool thing is that you can keep buying kits and swapping out the soles for heels, boots, flats, etc.! But I think they look best and would be most noticeable on heels! Here's a little quick picture tutorial that Emily and I put together to show you the process!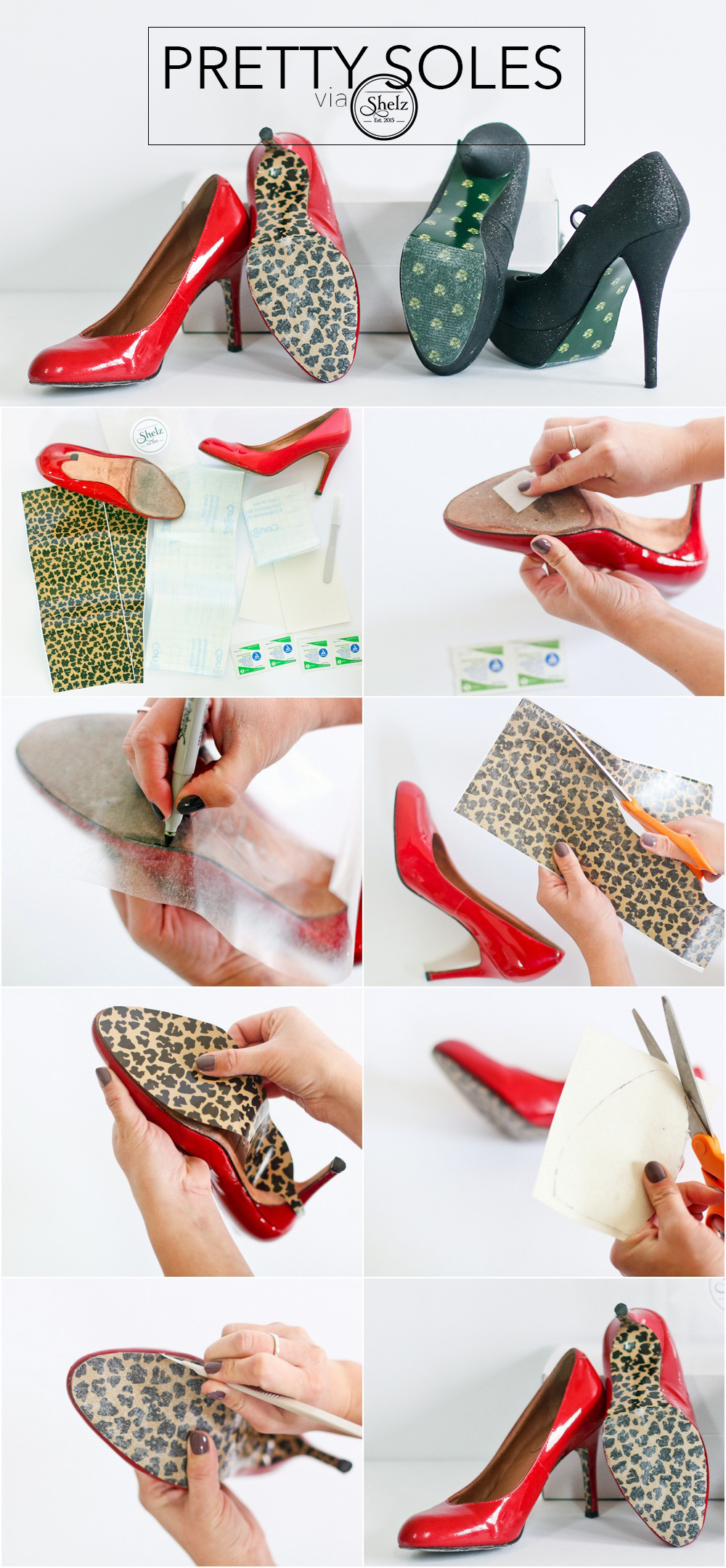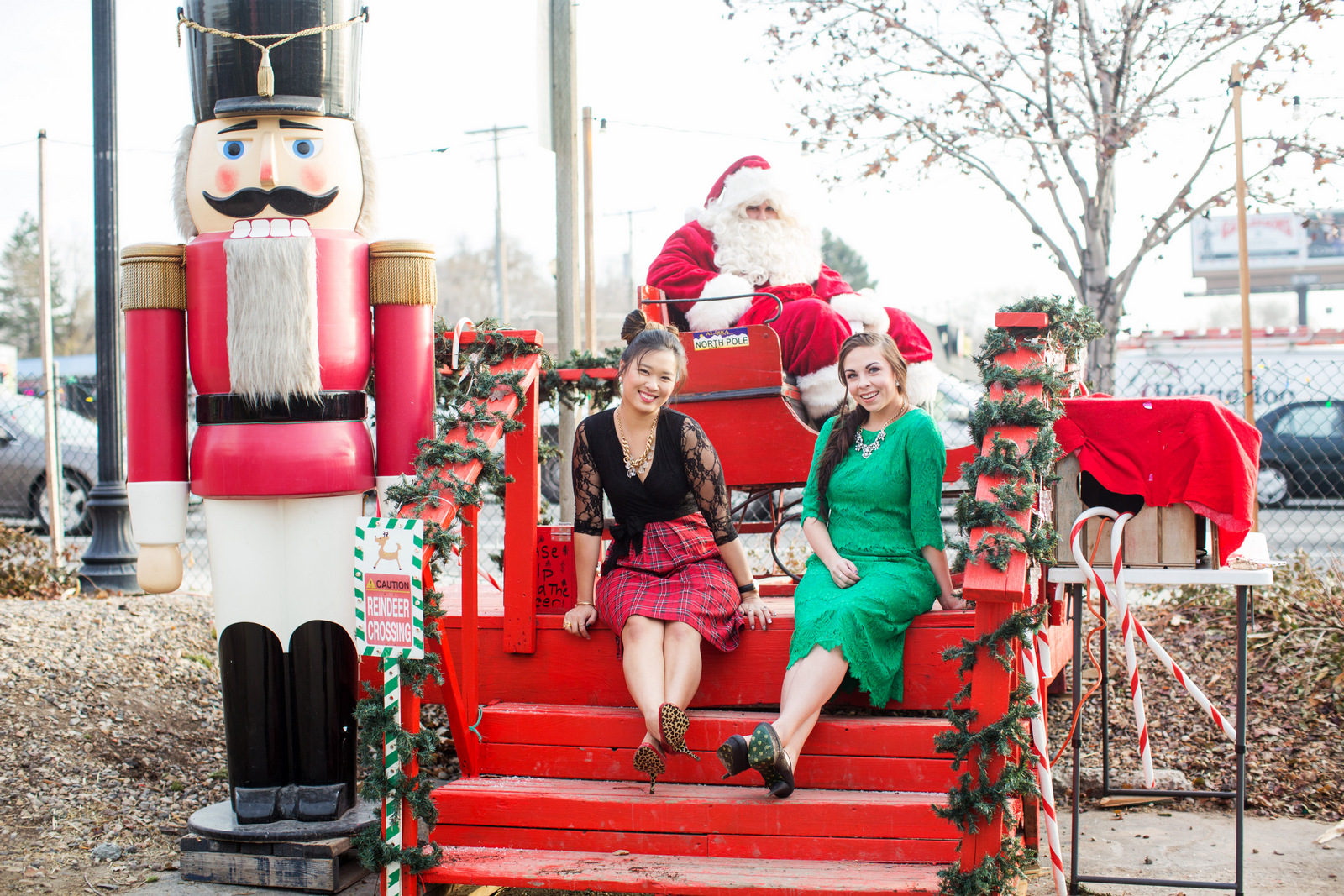 My outfit:
Dress c/o Lilac Clothing
Necklace: eNVe Designs
Shoes: Corso Como
Shoe Wraps: Shelz
Hair styled by Tanglez hair and Makeup
Outfit photography by Diana Putnam Photography
The winner of last week's linkup for most clicked link is Betsey from Two Peas in a Blog, who ironically took some Christmas outfit pictures in a tree farm too. I love tree farms for pictures and the fact that they don't charge! 😉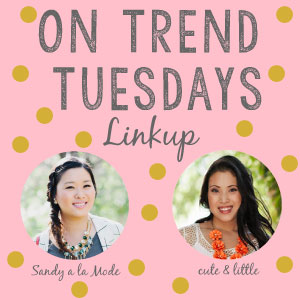 Feel free to link up your fashion post below! Please make sure to add the button or link back to myself and Cute & Little in your post and go and comment on at least 5 other blogs, please please!!! 🙂 We want this to be a community of fashionistas to keep you inspired and supporting each other is what we are all about!