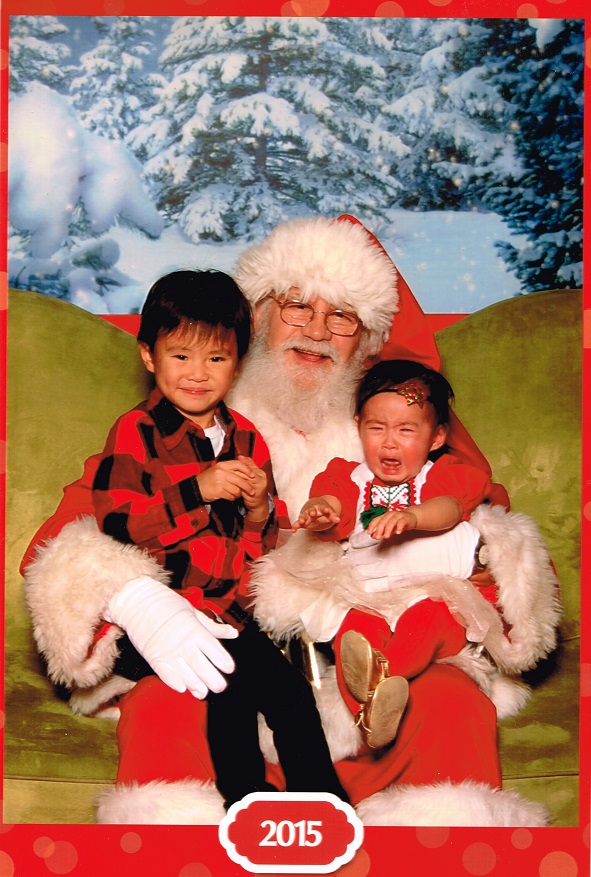 You wouldn't know this from the picture, but we wanted in line for 2 hours for this moment (after 45 minutes we had gotten to be 3rd in line, when Santa took a 45 minute break)!!! At that point, we didn't think we could just leave the line so did some more waiting for him HA! This year, we have been blessed to see our 3 year old really grow with his words and be more confident in his every move. Last year he was terrified of Santa (and did the crying), but this year he was so excited to see Santa and talk to him and tell him that he wanted cars, trains and planes. But of course our 1 year old, who is actually a social butterfly, was terrified of the man dressed in red and white and really just wanted to get out of there. In terms of the blog, this year marks the year that I really have transformed into a women and kid's fashion and lifestyle blog and I hope to stay this way for awhile. In the past, I've varied on topics, but I really feel as though I have found my niche and will continue to blog about women and kid's fashion, home decor, recipes, and mom life going forward. I started using a lot of local Utah photographers for my photos (which makes less stress on my husband and myself in terms of editing), which I have loved. I've met a lot more wonderful people from this blogging community and really love sharing a lot more of my everyday life on Instagram. As another year is almost coming to an end, I just wanted to wish everyone a safe and Happy Holidays!! 🙂
And as a special thank you to all you readers, I am giving out free Starbucks, just tell your cashier to scan this barcode! 🙂 Please please only buy ONE drink!!
If you are looking for the gift card, it is all used up now, thanks to the person who spent $55 on one order. 🙁 🙁 Well, happy holidays to all that did get to use it!!!