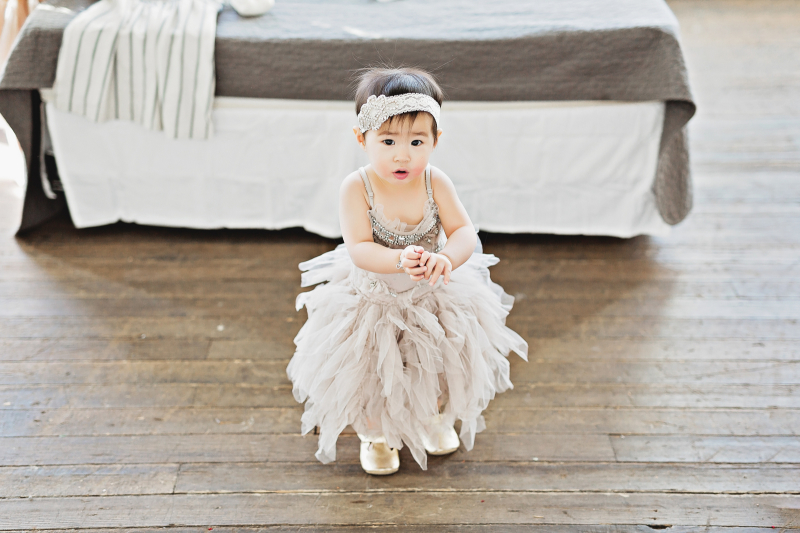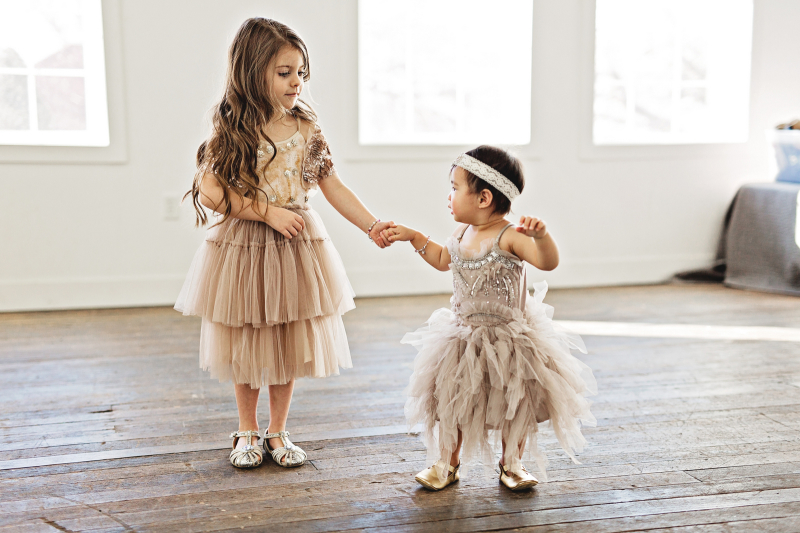 As you know, I've been doing a lot of collaborations lately! Collaborations with other fashion bloggers and some with other kids. Vivian is such a social butterfly these days and it's so cute to see her personality really shine through every day. Don't get me wrong, she can have her shy and stubborn moments, but with a little warming up, she is totally spunky and cute. For this shoot, we partnered with kid's fashion model @khloeejae to show you how fancy dresses and jewelry for girls can be worn. Khloee is 3 years older than Vivian and a pro at what she does, and her eyelashes and hair are amazing!! One day I hope that Vivian's hair can grow out to be as long as hers… one day ha!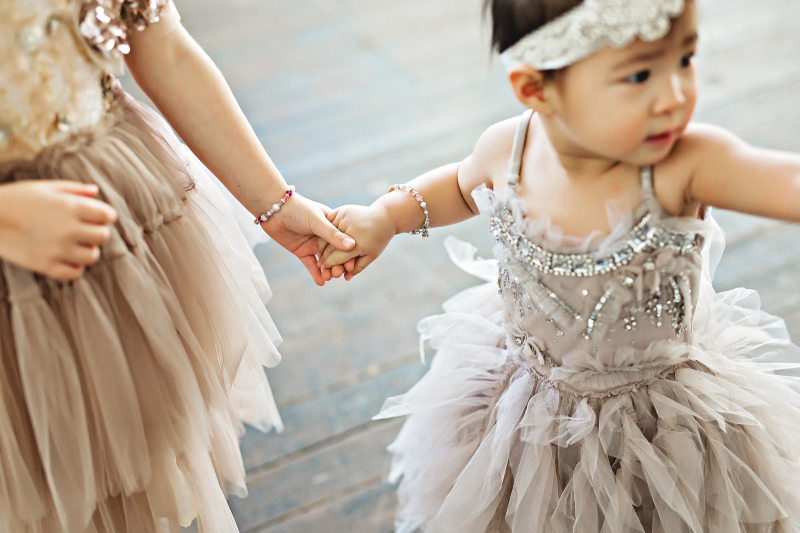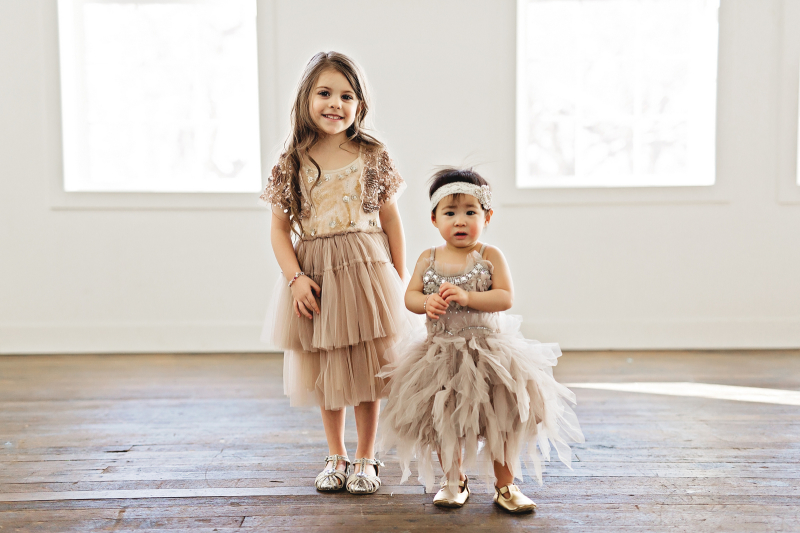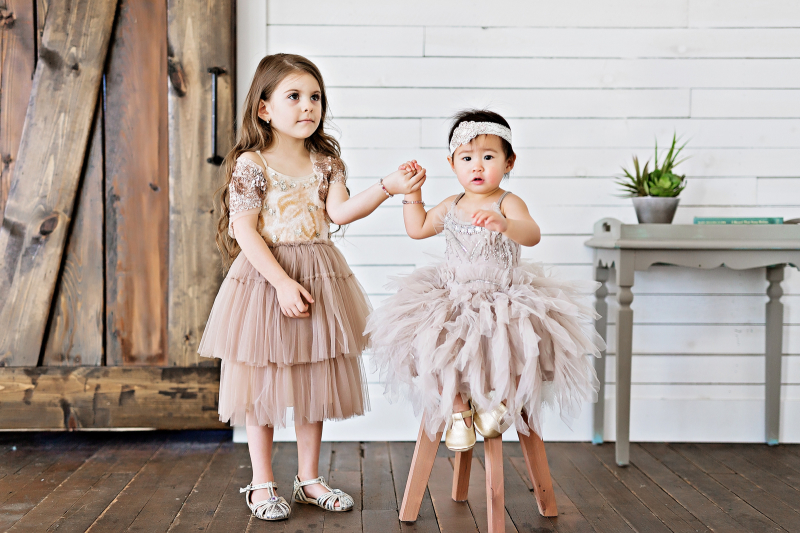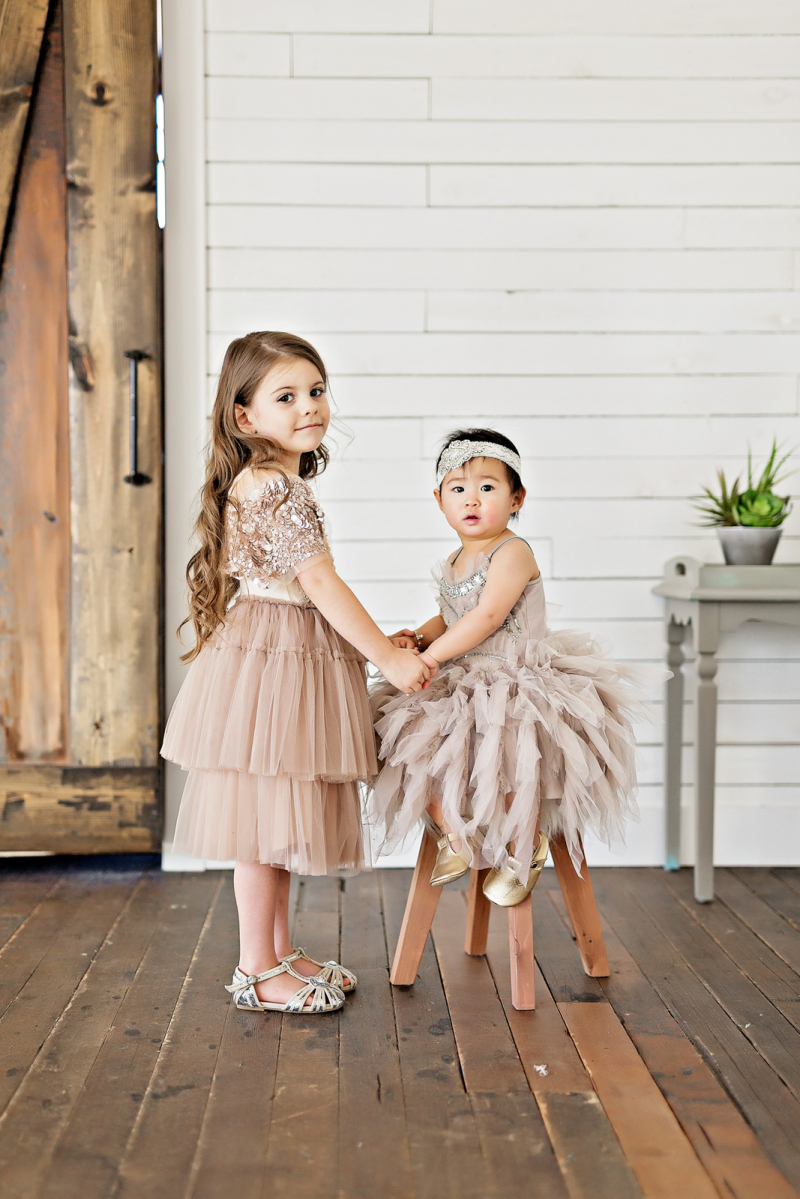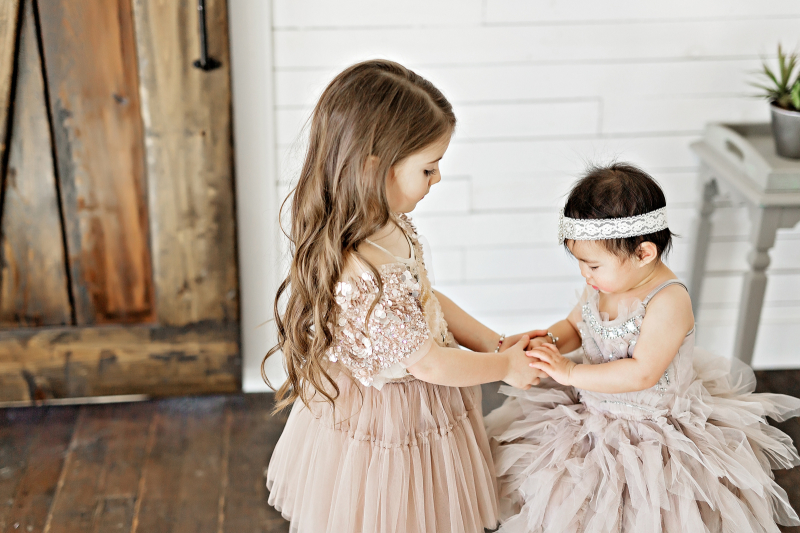 Vivian's outfit details:
Dress: Tutu Du Monde dress c/o Rainey's Closet
Bracelet: Tiny Blessings Jewelry
Shoes: Mon Petit Shoes
Headband: Think Pink Bows
Khloee's outfit details:
Dress c/o Rainey's Closet
Shrug c/o Rainey's Closet
Photography by Nina Tekwani Photo
Shop similar items:
The girls are featuring Tutu Du Monde dresses rented from Rainey's Closet. I honestly think Tutu Du Monde dresses are like the fanciest dress for girls I've ever seen and some of the most beautiful too. The detail in the beading and the tulle is what makes it so fantastic. The price point may not be as affordable for everyone especially since these dresses may only be worn once for a fancy occasion, but that's where Rainey's Closet comes in because these dresses can be rented for 4 or 8 days for a fraction of the cost.
Also their sterling silver bracelets are from a shop called Tiny Blessings Jewelry. They are based locally in Utah and have some of the most precious jewelry for little babes (and moms) that you ever did see. Their pieces are high quality and perfect for christening or baptisms, birthdays, weddings or any dressy occasion.
To see our other Rainey's Closet post, visit here.