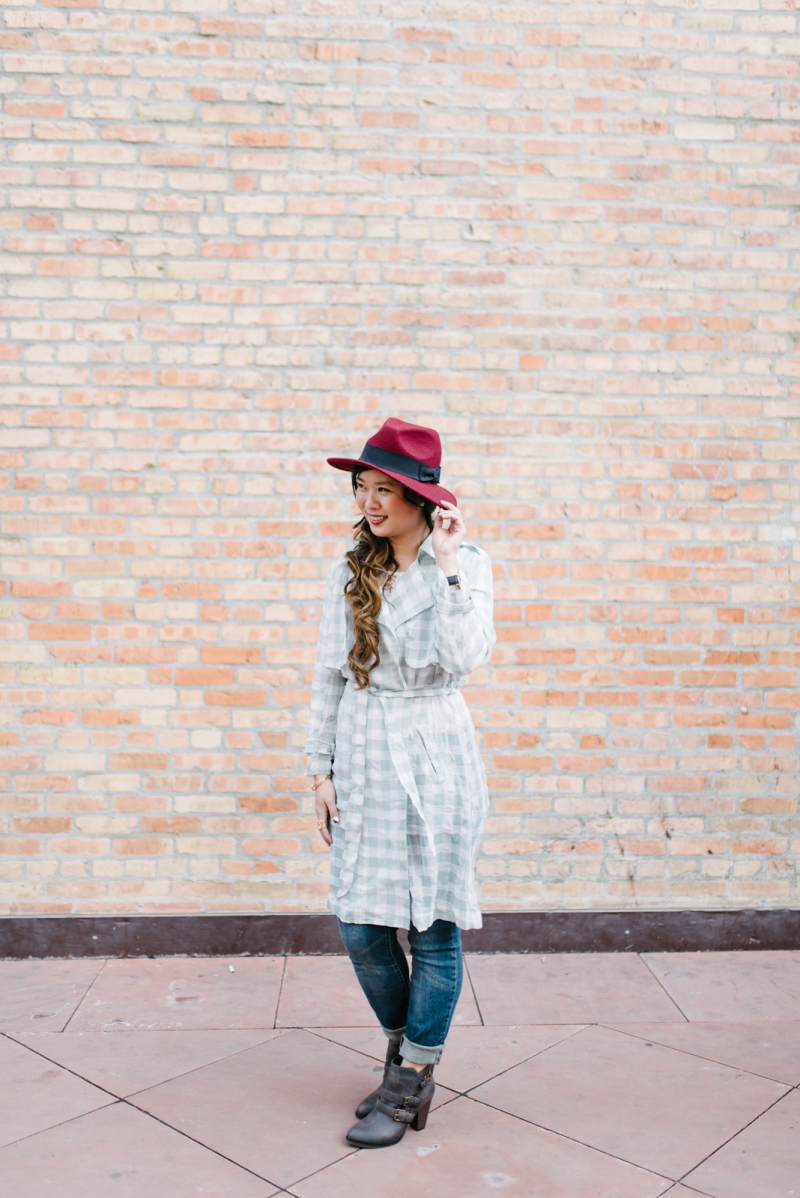 Outfit Details:
Lace Top c/o Jaykaiy
Jacket c/o Jaykaiy
Jeans: Tummy Trimmer Denim
Boots: My Sister's Closet Boutique
Hat: Riffraff
Blakely at Eloise and me and Natashia at Canary Jane
Photography by Lisa Miller Photography
I just have to start off by saying, "Moms are amazing!". Did I catch your attention yet? I've been thinking a lot about my label as a mom lately as I've been hanging out with lots of other moms as of late, especially since I was roommates with a few at ALT Summit too. I got to observe how different moms interact with their kids via phone and in person. We are all so different in the ways we live up to this label, but every mom has their own unique style. Furthermore, they are broken down into "working moms" and "stay-at-home moms". Although I know tons of "stay at home" moms who also work too! I'd be lying if I said I didn't feel like an outcast sometimes living in Utah, being a working mom and all. I would say 90% of my mom friends that I've made while living here (not including the ones that moved here with me for my company) are stay at home moms, including the sweet mamas I did this shoot with. 🙂
So I've really gotten to see "mom life" from both aspects which has opened up my perspective. However, something that stays the same between both is that moms where many hats. Whether they need to be the ones to keep the household running during the day or ones to bring home some of the bacon, their duties as a mother are still plenty and the time spent wearing each hat may just vary. So I wanted to just share 10 hats I wear as a mother (even though there are a ton more)!
1. House Keeper – You put something away, your child takes out another thing. You clean up the food on the floor, your toddler throws more down on the ground.
2. Teacher – Whether your kids go to school or home school, you'll need to help them refine the skills they learn at home, or help them with their calculus homework. Eeks.
3. Chef – This ones pretty self explanatory, but you have to cook every day (unless your family goes out to eat a lot, but we certainly only go out maybe once or twice a week, because really, going out to eat with kids is a battle in itself). Luckily, my husband is a great chef so he does wear this hat oftentimes. 🙂
4. Personal Stylist – I pretty much buy and put together all the clothes for our family. But I thoroughly enjoy it too. Hello online shopping!
5. Banker – Whether you make money or keep track of money, it's always on your mind. Whether you need to save money for kid's college or a new house or cars for your kids or spend money on groceries or Target runs immediately, it's definitely can be a difficult thing to manage!
6. Event Planner – I don't know about your family, but I am generally the one to plan our weekend activities, outings with friends, trips, etc.
7. Photographer – You can probably tell that I wear this hat, A LOT, and maybe a little too much… but you know the kids will thoroughly enjoy these little moments in their wedding slideshow, am I right?
8. Nurse – When our kids were small babies, we would take them to the doctor at any illness. But now as they get older, we act as "nurses" or "doctors" ourselves and self diagnosis their illnesses many times, unless it gets REAL bad. I pretty much use some doctor friends and Dr. Google for supporting help too before taking them in.
9. Chauffeur – Soccer practice (Austin is starting it soon), daycare drop off and pick up, babysitters, anything, everything, you must be the chauffeur until your kids can drive!
10. Companion – I love this one, because above all us, you are your child's first best friend. 🙂
And gosh, there's sooo many more I want to mention but I wanted to leave it up to you all to add some more! What other hats do you wear as a mom? List them below in the comments! I bet there could be some interesting ones! 😉
And just wanted to share this awesome giveaway in preparation for Valentine's Day! I've teamed up with some bloggers to make your day sweeter with a $600 Pay Pal Cash Giveaway!
Valentines Day. Either you love it or hate it. We're hoping that this one will be a day to remember. So, we're giving you the chance to win $600 in Pay Pal cash. If you win, you can share it with your sweetie or buy some awesome gifts. Don't have a significant other this holiday? No worries. Spoil yourself. Either way you'll have $600 in cold hard cash. Wouldn't that be sweet?
What do you have to do to win? See below and follow the directions. You'll be introduced to some really cool blogs and social media accounts. Want to enter every day? Tweet about the giveaway and you'll get some bonus entries. We can't wait to pick a lucky winner just in time for Valentine's Day!
Brought to you by: Amber Nicole Blog, A Night Owl Blog, Blushing Basics, Blushing Noir, Budget Fairy Tale, By Sarah Halstead, Creating and Co., Embellishmints, Emmy Mom, Frugal Foodie Mama, Genia Be Me, Getting Fit & Fab, Inspiration for Moms, It's me, debcb!, Lauren McBride Blog, Life with a Side of Coffee, Mama Mommy Mom, Merlot Mommy, Mom's Messy Miracles, My M0mmy Brain, One Hoolie Mama, Penney Lane, Sandy Ala Mode, Simply Darrling, Southern Beauty Guide, Sparkling Footsteps, Summer Scraps, Sunny Sweet Days, The Foley Family
Enter the $600 Pay Pal Cash Giveaway now!
Terms & Conditions
Open to US Residents 18 years of age or older. Giveaways ends February 12th at 11:59 PM CT. Winner will be chosen by random drawing through Rafflecopter. Winner will have 48 hours to reply via email to accept the prize or another winner will be chosen. All entries will be validated. Sponsors reserve the right to invalidate any entry at their discretion.
This promotion is in no way sponsored, endorsed or administered by, or associated with Facebook, Twitter, Instagram or Pinterest.