Disclosure: I received an Everyday Happy Diaper Kit for review. All thoughts and opinions are 100% my own.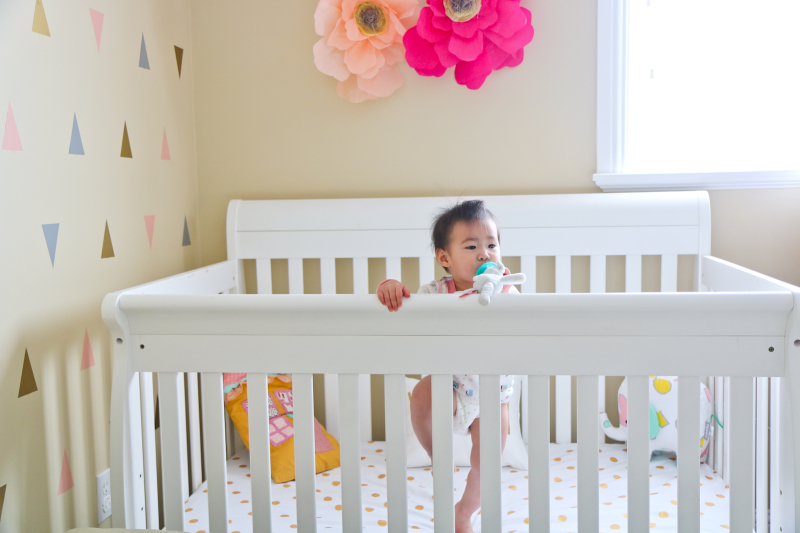 So back on January 7, I wrote about my first adventures with toddler sleep training for Little Miss Vivian. Well I am SO HAPPY to say that it really only took one week of training before she got the hang of it. So I wanted to update you all on our current toddler bedtime routine for working parents. I add in the whole working parents thing, because this pushes back the bedtime from so many others I know.
Our kids are not in bed by 7:30PM. Or 8:00PM. Our 1 year old is in bed by 8:30PM and our 4 year old is in bed by 9:30PM. This is what works for our family and as much as I am slightly jealous of those parents who are able to get their kids into bed by 7:00PM, this is our reality and that will probably never happen for us. But I am so OK with it, because this is what works for us! So here's our schedule and routine for those that might be interested…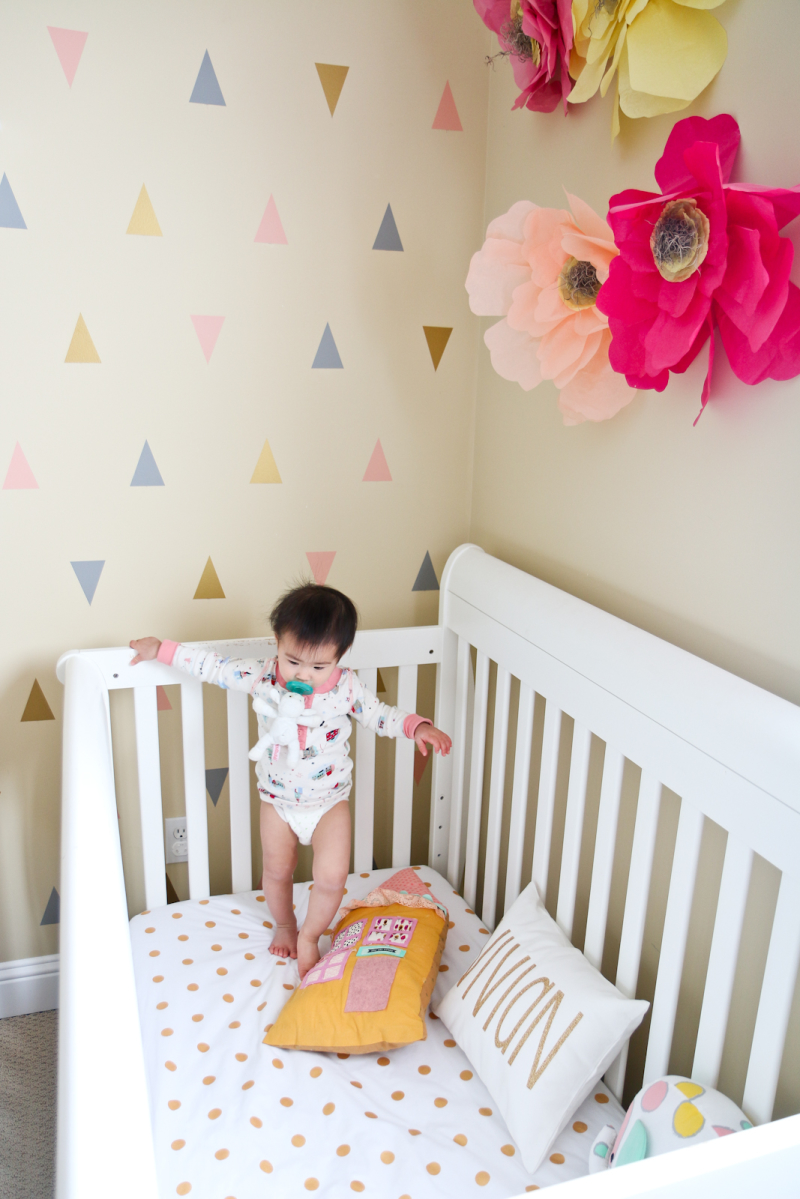 6:15PM – Kids get picked up from school.
6:45PM – Everyone is home and either my husband or I start making dinner. This could be food warmed up from the night before, cooking new food, etc. Kids play in the play room or on the main floor.
7:15PM – We eat dinner… and eat and eat and eat. Our 1 year old (Vivian) eats food, throws food, eats food, throws food. Our 4 year old (Austin) eats food, gets out of his chair, comes back to his chair, grabs a toy, eats food, takes forever… we are trying to teach him to stay in his chair and focus on eating, it's a work in progress.
7:45PM – We put the dishes in the sink and head upstairs. I turn on the water in the bathtub and the 1 year old gets in, she loves playing with the running faucet of water as it fills the tub. Austin gets in a few minutes later and I set the timer for 20 minutes.
8:00PM – Vivian gets out of the bath first (before the 20 minutes is up), while Austin continues to play in the bath. I get Vivian changed in to Everyday Happy diapers (she doesn't have diaper leak with these ones and they are super soft to the touch), her PJs, and a sleep sack. I read her a book.
8:15PM – Vivian drinks her bottle (about 6 oz), I sing her 2 songs, kiss her goodnight and put her down in the crib. She grabs a pillow and lays her whole body on it, I cover her with blankets and then leave. She sleeps until 7AM, YES! Meanwhile, Austin has gotten out of the bath, brushes his teeth, does a Fluoride rinse and changes into his PJs.
8:30PM – His dad reads him 4 books, or actually he likes to play teacher and read his dad 4 books. He gets a sticker if he has been good that day.
9:00PM – Dad and Austin come downstairs to get Austin some water and then goes back upstairs with Dad to tuck him in. His dad and I alternate tucking him every other night.
9:10PM – We talk about his day 2 times and sing 3 songs and give him 2 big kisses.
9:30PM – We leave Austin's room. He gets out of his bed, he whines, he talks, he sings… as we sit outside his room. We sit and sit and sit until he falls asleep and then am finally free for the night. This one we're working on. We would love to not have to sit outside of his room, but for right now, we're weak. If he leave, he cries LOUD and kicks and screams. We're afraid he will wake up his sister so we give in. If you have ideas of how to help us out here, please let me know 😉
***I have to say that we don't ALWAYS stick to these exact times. Sometimes we get home from work a little earlier, sometimes we go out to eat, all those things can throw this off, but generally this is our routine. AND WE LOVE ROUTINE. AND SO DO OUR KIDS!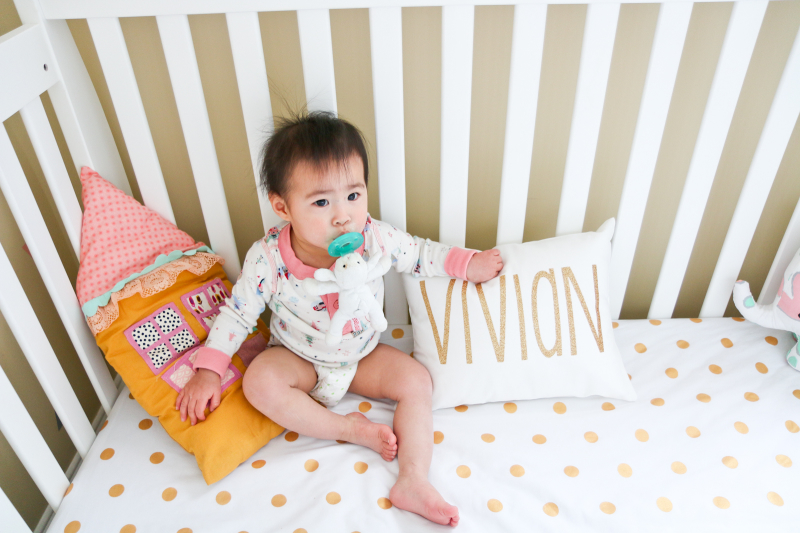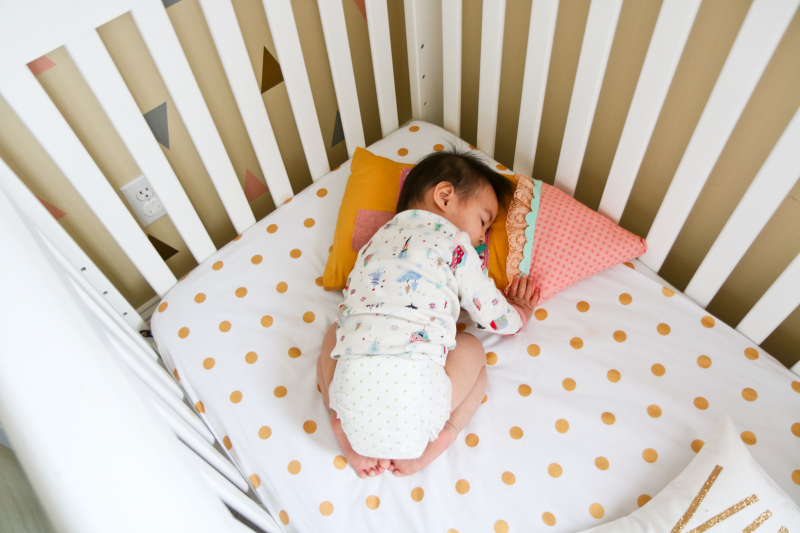 Both of our kids do take 2-3 hour naps in the day, which I don't plan to change anytime soon. On weekends, it would be nice if they could nap at the same time, but Vivian usually goes out first. We still sleep with her during naps, we haven't tackled the sleep training there yet and I kind of don't want to. I enjoy those few hours of cuddles on the weekends because frankly, we only see our kids for 3.5 hours or so every week day. After the kids go to bed, we wash the dishes, tidy up the house, play on our phone for hours, or I blog. You might think we are crazy if I told you how late we sleep…
When do your kids go to bed?
To see my review of the Everyday Happy Diaper Care Kit visit here, for my 5 tips for a successful diaper change visit here, and diaper bag packing list for when you are flying with a toddler, visit here.
If you are interested in a free trial of Everyday Happy diapers, sign up here!