So I get a lot of questions from people on where I buy clothes for my kids. Instead of being overwhelmed by that question, I decided to do a monthly roundup of cute handmade/designer/online shops that I love (and of which are having new collections/releases within the month). Don't get me wrong, there's ALWAYS Old Navy, GAP, Zara, H&M and Target for a plethora of cute items and basics, but I love love the more unique items as well that not everyone has. 😉 So here is February's roundup!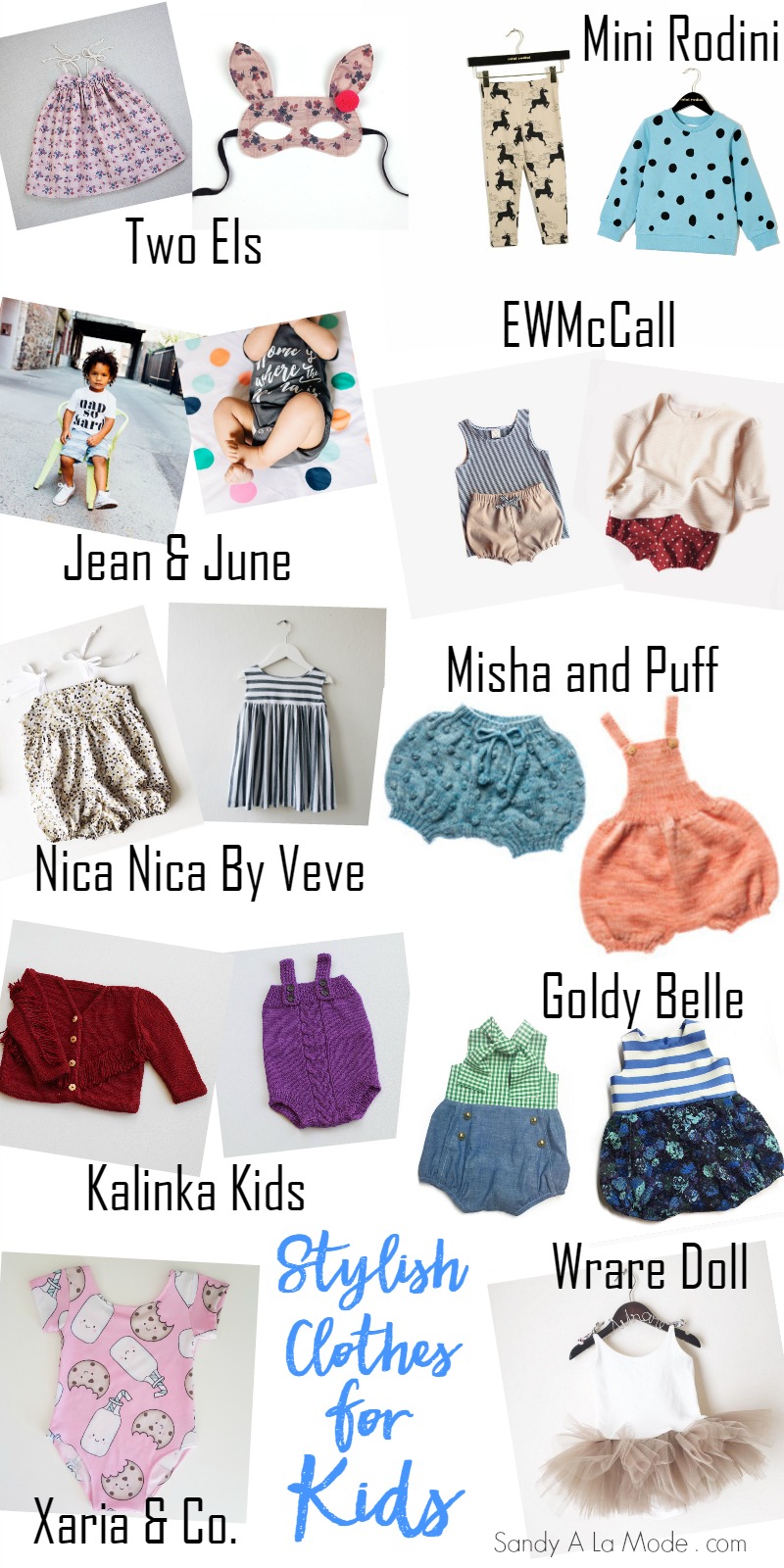 *collage may not represent the actual items being released this month
Mon Petit Shoes – 2/1
Tiny Cottons – 2/1
Xaria & Co. – 2/1
Wrare Doll – 2/2
Mini Rodini – 2/4 (get 10% off your entire purchase with code minirodini10 at Never Grow Up)
Two Els – 2/4 restock and 2/23 next release
Ultra Violet Kids – Feb 5
Jean & June – 2/5
EWMcCall – 2/8
Duchess and Lion (weekly Monday launch) – 2/8
Nica Nica By Veve – 2/13
Misha and Puff – 2/15
Goldy Belle – 2/18
Kalinka Kids – sometime in Feb
If there are any more kids fashion shop releases this month that I haven't listed, just comment below, tweet me, Instagram me, snap me, Facebook me, whatever! …and I will get them added to the list! 🙂
Will you be shopping any of these? Which shops are you faves?