This post is sponsored by Little & Mighty, but all opinions expressed are 100% my own.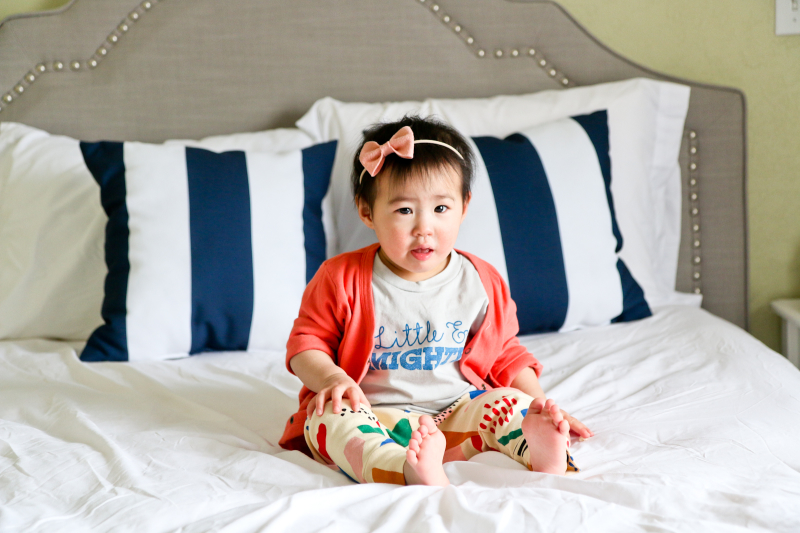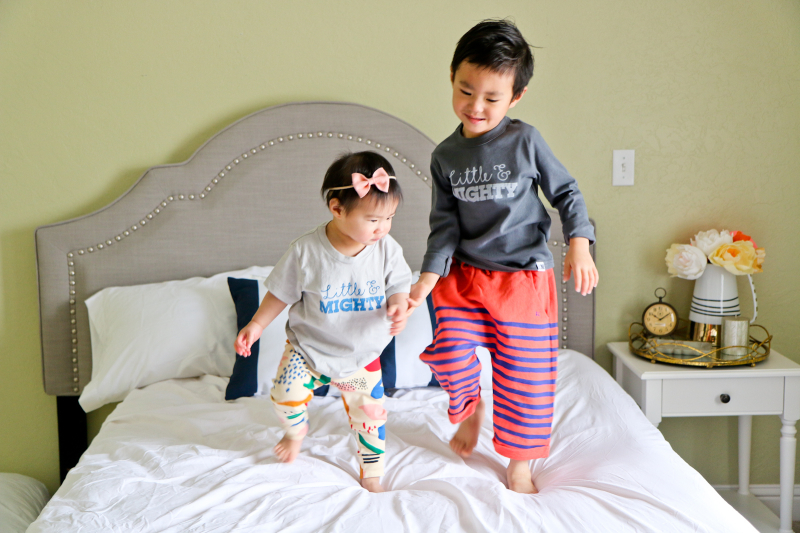 The other day as I was cleaning out my son's old clothes, I actually happened on a handful of tees and leggings that I realized I could save for Vivian to eventually wear. I was about to put them in the donation pile, but realized I should totally save them, because well baby girl can never have enough clothes right… as long as I can find the space to store them. 🙂 I definitely love stores that sell unisex clothing and they are definitely super popular now. One store that I recently discovered is Little & Mighty. They are a store recently started by 3 moms and their designs are all hand drawn by them and printed in Austin, TX. Their goal in starting the clothing line is to encourage little ones to explore and marvel at the great big world around them, and by doing so, to discover their own mighty abilities, and I just love that message!
My daughter Vivian (17 months old) is exactly in that stage where she is exploring. She is getting into everything and I mean everything! Cabinets, drawers, climbing on top of things, climbing stairs, running around stores, it's definitely a busy time for us trying to keep up, but I know that everything is just a learning process for her right now. My son Austin (4 years old) was always a cautious baby and toddler. He would take things in and take awhile to warm up to things, which at first was a worry for us, but I definitely think it's built some character in him. I really feel like in the last year, he has been way more open to trying new things. And maybe it's just his age or because he has his sister around to try things with him, but either way, he really is such an amazing and mighty 4 year old!
Austin's outfit:
Shirt c/o Little & Mighty
Pants: Bobo Choses
Vivian's outfit:
Shirt c/o Little & Mighty
Cardigan: Bobo Choses
Leggings: Bobo Choses
Headband: Little Poppy Co
Use promo code: SANDYALAMODE for free shipping on Little & Mighty kid's clothes! I totally adore this penguin and elephant design too!