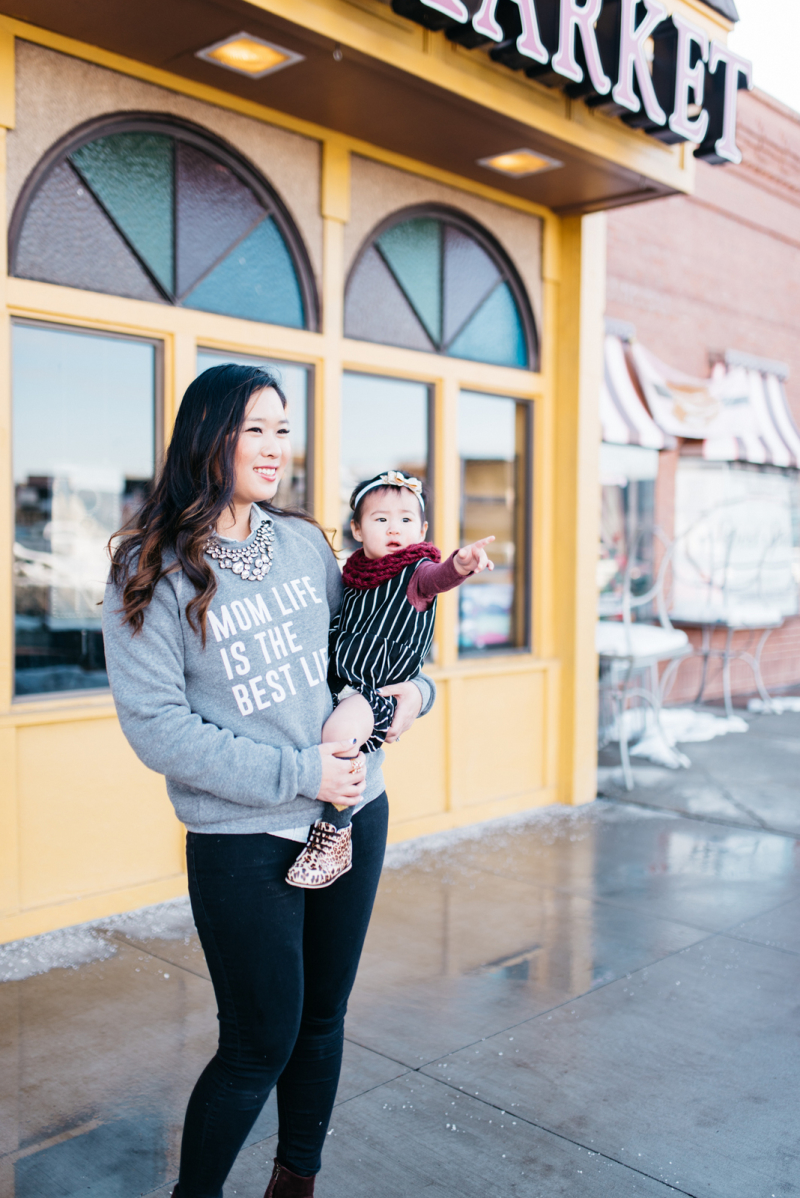 Mom life is the best life, this is very interesting statement and although there is truth to it, sometimes when you are "in the moment" of tantrums and crying, it can surely make you feel like it is not the best life.
I became a mom 4 years ago and that surely did change my life. Two kids later and I still feel like I'm not an expert in being a mom. My son is and was always a shy and apprehensive guy and my daughter is totally a free spirit. They are vastly different individuals, which has made me have to mold the way I parent each of them and has molded the mom that I am. Being a mom is tough, there are a lot of tears, and your body goes through a heck of a change. But there's also moments where being a mom is amazing and so rewarding. When we first had our son 4 years ago, I was totally a helicopter mom and still probably am. Every little move my son would make, I would be there, telling him to be careful or I'd be holding his hand. Perhaps this made him more apprehensive about different situations, it's something that I probably nurtured a bit. But once you have your second child, unfortunately, attention is somewhat divided and I feel like there's not as much time to be a helicopter parent with number #2. Anyone else feel this way?? Perhaps this also lends well to the fact that my daughter is more of a free spirit, she has no fear, and even sometimes is the driving factor to encourage my son to try new things. I once heard a quote that, "your voice is the voice inside your child's head" and this has stuck with me. Lately, my son even repeats half the things I say and whispers them to himself. It just goes to show that you have to be so careful what you say around kids because they are so moldable right now!
Even though I do spend many hours at work during the day, my kids are always on my mind. I have to always have my phone on me during work in case that dreaded daycare call comes in, because it can only mean that your child is sick… and a sick child usually leads to a fussy child, sleepless nights for everyone and exhaustion. But those laughs, the cuddles, their little funny minds, the way they run to you to show you their accomplishments, you are their safe place, and that is the best life to live.
For this Mama Daughter Style Series, me and my other mama friends have decided to share our own take on this statement while showing you 4 ways to style a sweatshirt.
My outfit:
Sweatshirt: Ily Couture
Pants: GAP
Boots: Joie
Necklace: Baublebar
Shop the look:
Vivian's outfit:
Shirt: GAP
Romper: Little Ladies Boutique
Knee Highs: Crew & Lu
Boots: Zimmerman Shoes
Headband: Sweet Sofia Bows
Photography by Lisa Miller Photography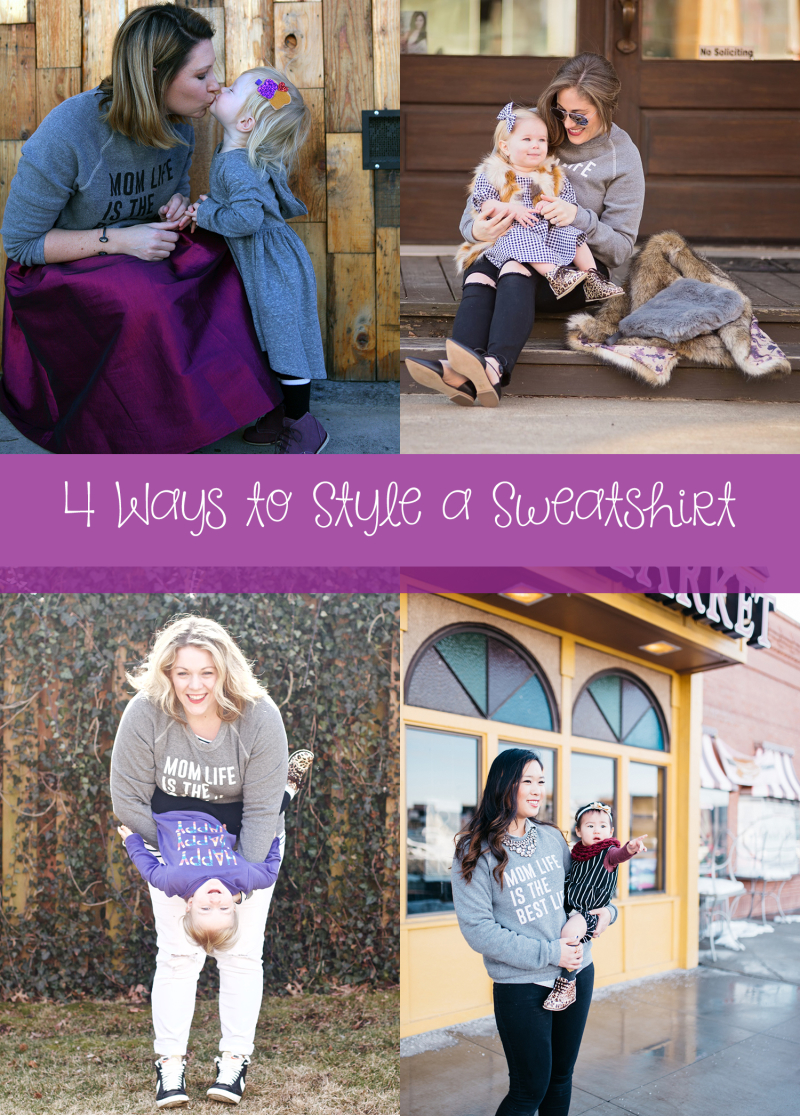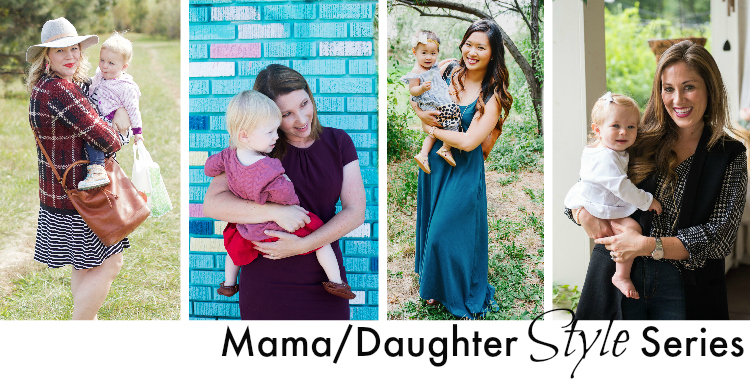 We hope you are enjoying the Mama / Daughter Style Series as much as we are loving taking pictures with our baby girls! Here's the other mamas that are part of this series in their sweatshirts!
Chasing Davies | Lipgloss & Crayons | Walking in Memphis In High Heels
If you are a mom, what's your favorite part of being one?