This post is sponsored by Clinique Smart, but all opinions expressed are 100% my own.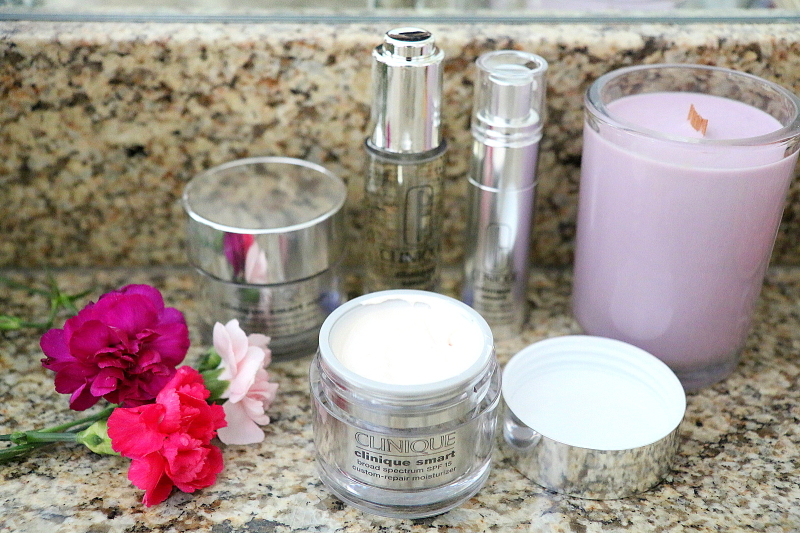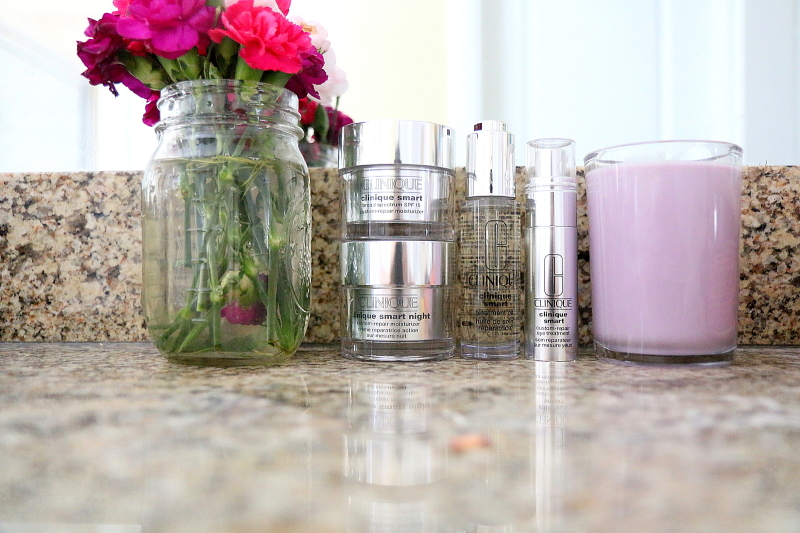 You all know that I am a busy mom. I mean, by definition, I feel like mom = busy. Whether you are a working mom, stay at home mom, our jobs and responsibilities are never ending. Without multitasking and putting things on my phone calendar, I would probably not have time to or forget to do a lot of things. My days are filled to the brim with getting everyone ready to go out the door, meetings at work, prepping food, putting the kids to bed, cleaning up the house, blogging, working out, and just chilling on Instagram and Snapchat. But since I've been a mom of 2 for awhile now, I do have somewhat of a routine down now that I wanted to share 4 time saving tops for busy moms.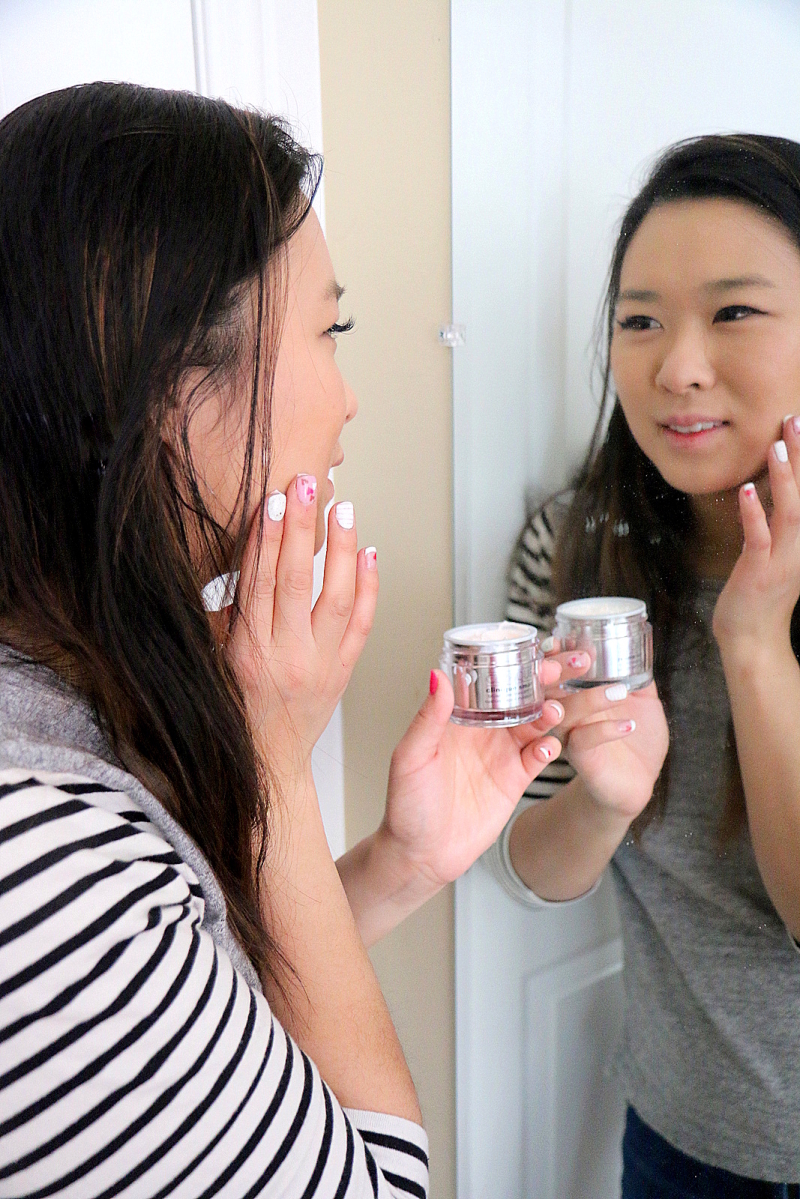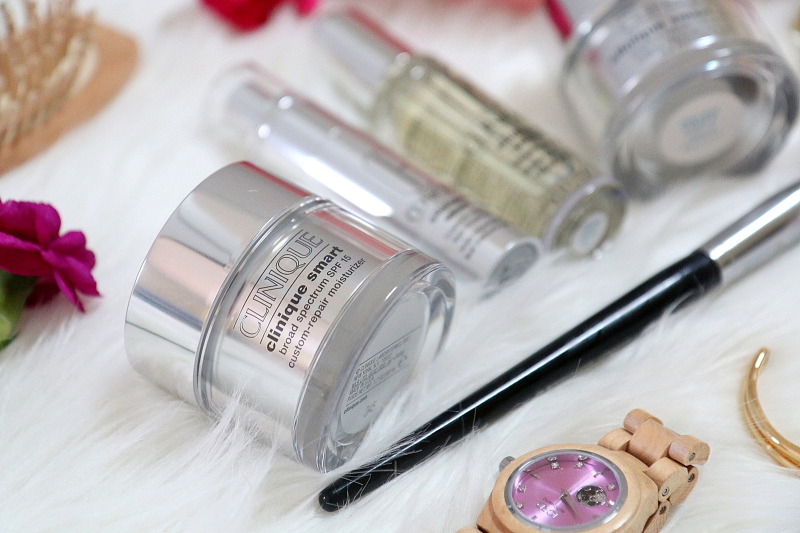 1. Pick out kid's clothes on Sunday night. One of my best kept secrets for starting the week off on the right foot is picking out the kid's clothes for the entire week on Sunday night. For both my son and daughter, we lay out their tops, bottoms, underwear, socks, and shoes on their dressers. When my son comes downstairs in the morning, he brings all his clothes for the day with him down and although it is a battle to get him to change most mornings, not having to pick out outfits the morning definitely is a time saver.
2. Be smart with your beauty routine. Part of my daily beauty routine is to use lotions, moisturizers and toners to keep my skin hydrated and moisturized. I recently got to try out the Clinique Smart products as a complete skincare solution that has 4-in-1 benefits packed into each product to visibly ease wrinkles, even skin tone, firm, and brighten. In the mornings, I like to use the Clinique Smart TM Broad Spectrum SPF 15 Custom-Repair Moisturizer and before bed I use the Clinique SmartTM Night Custom-Repair Moisturizer. They both have that subtle sent that is very pleasing and a texture that is soft on the skin and not greasy. I also got to try the Clinique Smart TM Custom-Repair Eye Treatment and Clinique Smart TM Treatment Oil. The fact that each of their products can do so many things at once is great for busy moms.
3. Cook food in bulk. There's just so many ways to go about this one, but what we usually do is cook a lot of food on Sunday and a lot of food on Wednesdays and eat leftovers or order in on the days in between. Because let's be honest here, when you get home at 6-6:30PM every week day and the kids have a 8-9:30PM bedtime, there's not a lot of time to cook and you don't want to rely on frozen dinners or fast food every night. So again, we cook bigger batches of a lot of different foods on set days, and pack the leftovers for lunches and dinners the next few days. Don't get me wrong, sometimes we underestimate the food and have to cook on more days than 2 or at least like to cook vegetables fresh, but this general strategy is a great time saver. Also, doing things like making freezer meals for babies or putting something n the crock pot the morning are great tips too!
4. Outsource and Delegate. This one really applies to me in all facets of life. At home, at work, and for my blog, outsourcing the stuff you don't love or the things that you think others might love more than you, is KEY to having a balanced life and to just ensure that you don't go insane trying to "get it all done". My husband and I separate bathtime and bedtime duties, when he cooks, I do the dishes and vice versa. At work, if there's someone else I can ask about a certain task that I know can do it better or faster than me, I don't hesitate to ask for help. And for my blog, I outsource some social media tasks to help my blog grow and hire photographers to take my pictures instead of wasting my husband's time and my own time on editing pictures.
Pin this post for later: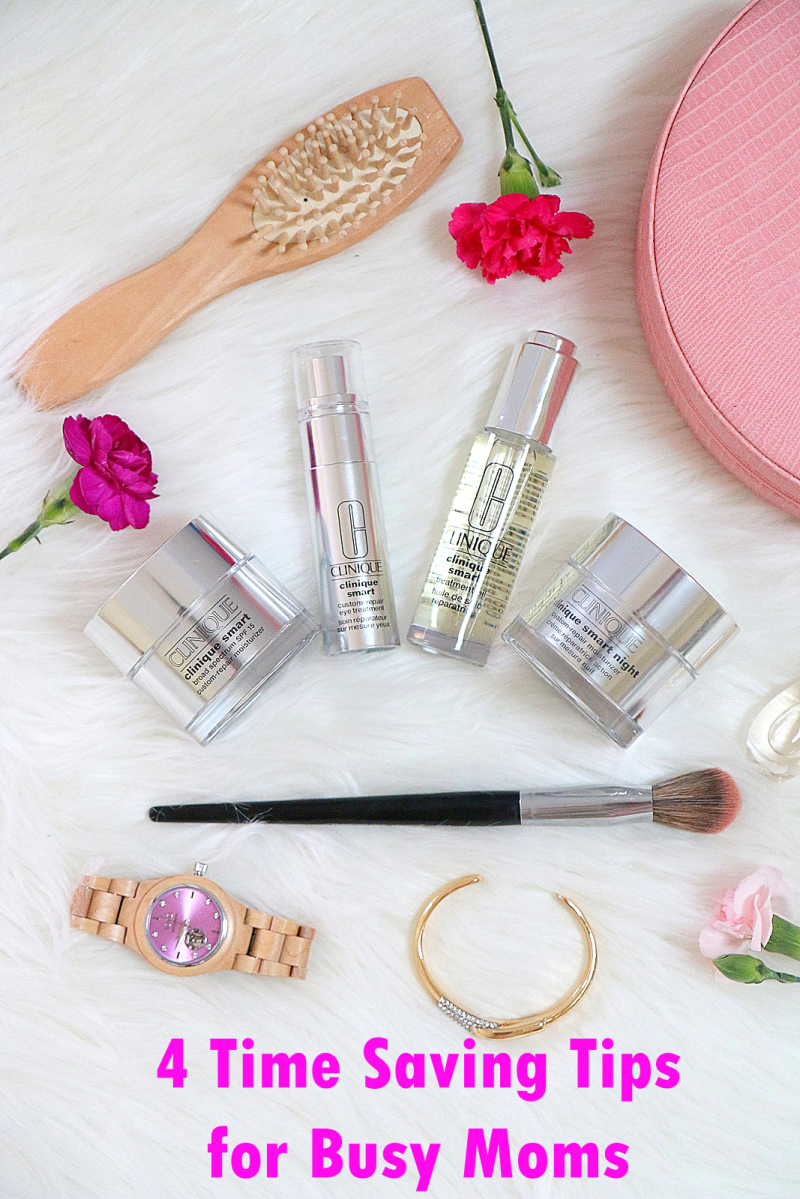 What are your time saving tips? Would love to hear them below!