This month's LulaRoe post is all about how to layer with a LulaRoe dress! For this look, I took an Amelia dress, it's a short sleeve style with pockets and layered it up with a LulaRoe cardigan and some accessories. The weather is SUPER fickle in Utah right now. I swear this past Sunday we literally faced all FOUR SEASONS. It was sunny, kind of brisk, and it snowed too. I feel like in every state I have ever lived in, it's always so confusing this time of year on what I am supposed to wear outside. And that's why layering, and keeping extra clothes in my minivan / dressing room, is totally a must!








Outfit Details:
Dress c/o LulaRoe Rush
Cardigan c/o LulaRoe Rush
Scarf: Cents of Style
Necklace: Cents of Style
Boots: Joie
Photography by Cecilia Harvard
Pin for later: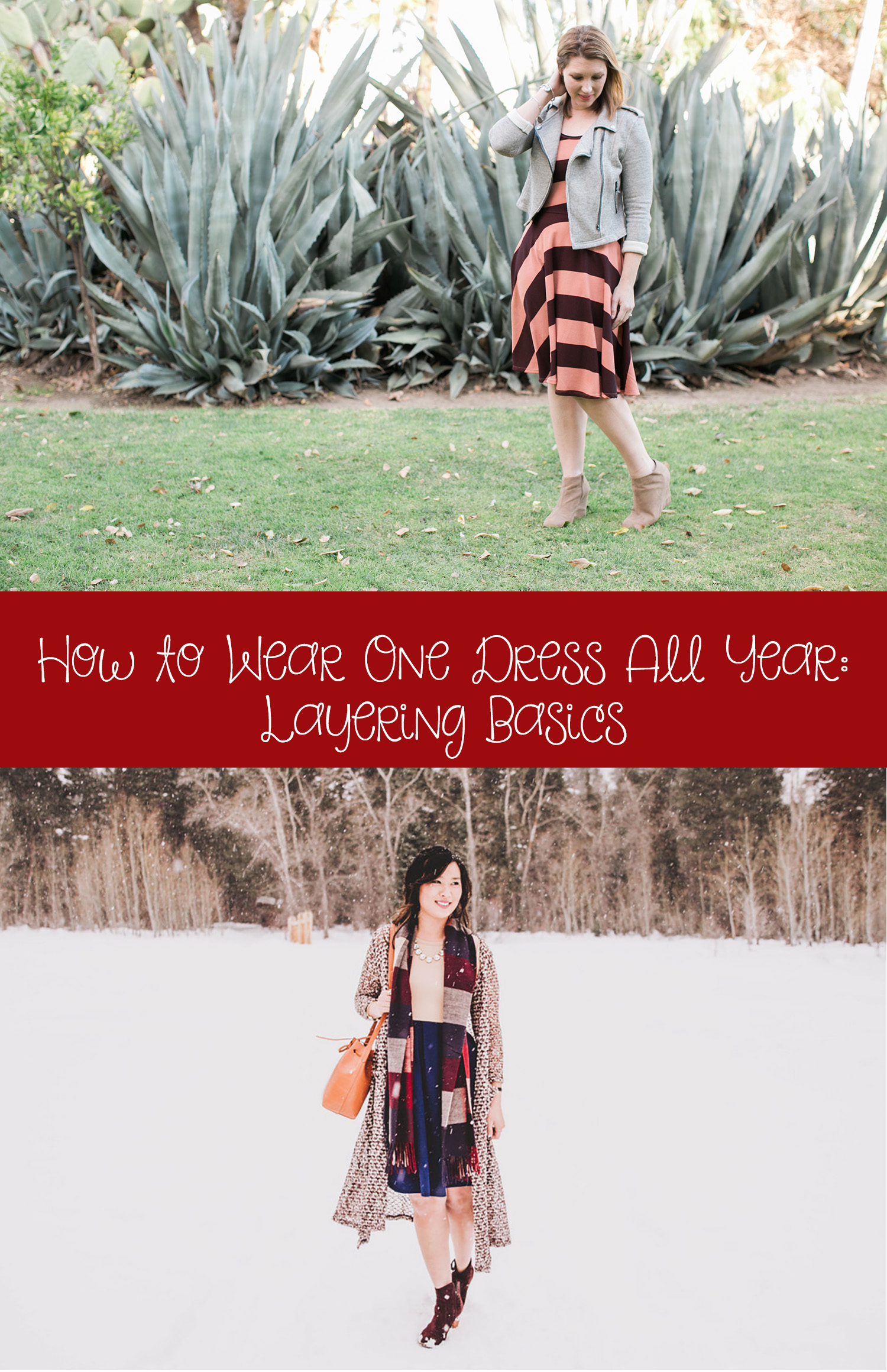 Don't forget to head over to Lipgloss and Crayons to see how she outfit details on her Nicole dress!
To find our more information on becoming a LulaRoe consultant, make full time income with a part time job, and be in the fashion industry, visit this post.