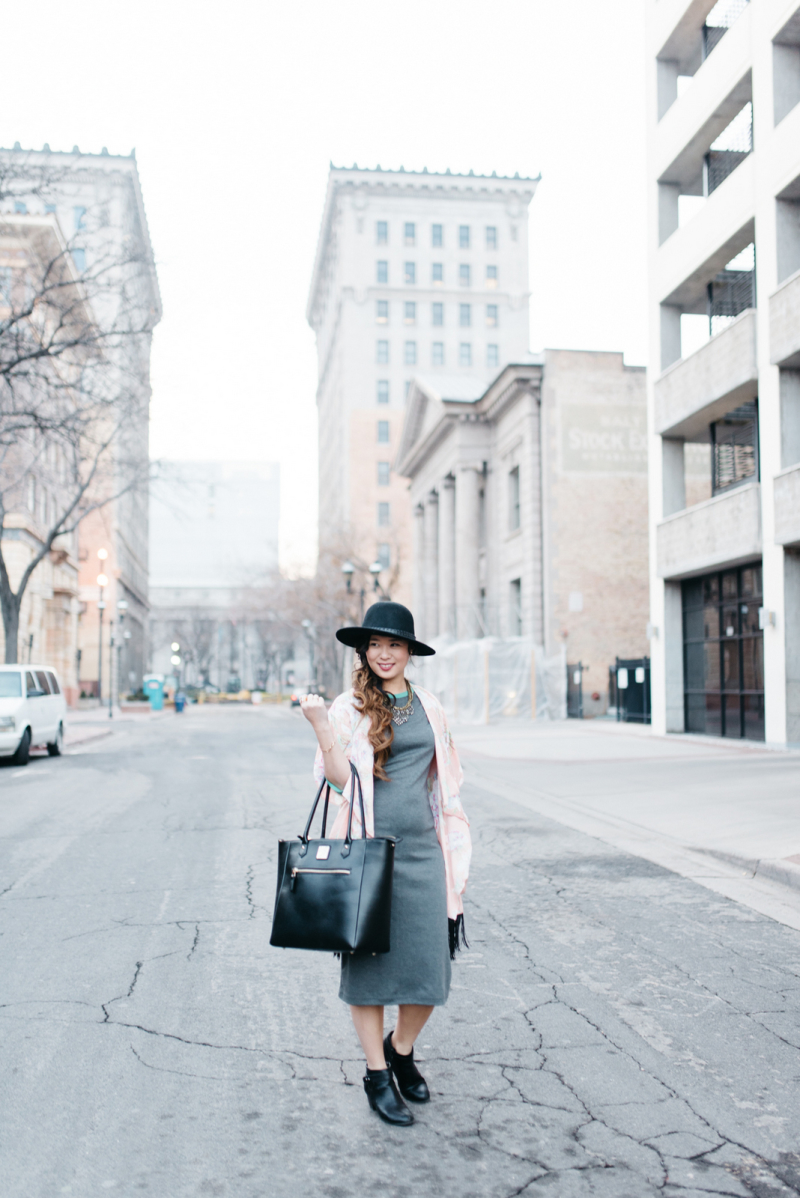 Super excited to be sharing this post today as the beginning of a fun new series I have planned with my girl Lipgloss and Crayons. If you didn't know, we are both pretty much LulaRoe addicts (well I should probably speak for myself, but I definitely am one)! I first met Sadi of Lula Girls Blog at ALT Summit last year and besides her being a sweetheart, amazing mom, local girl, and serious entrepreneur, I fell in love with her right away! She has been a LulaRoe consultant for quite some time now and has some of the best inventory and A LOT of it (you can shop her Facebook group here). But what I really love about LulaRoe is that their clothes are seriously comfortable, come in lots of different styles like leggings, skirts, tops, dresses, cardigans, kimonos, and searching for the perfect print in your size is a serious treasure hunt. They only make a certain number of prints in each size and there's no guarantee that if you find a print that you like, that it will be in the style and size you need, but that's where you can kind of ask around other consultants and be in a lot of FB groups to find the perfect one! Well, luckily, I know a few consultants that live in Utah, so I could always just go to their house and shop too! 😉
But anyways, Carly and I decided to style up the LulaRoe Monroe Kimono. It's the perfect layering piece with such cute fringe detail that could be worn all year round, although my favorite time to wear them is Spring and Fall! This floral print definitely reminds me of Spring but I styled it up with some darker greys and blacks to make it more Winter.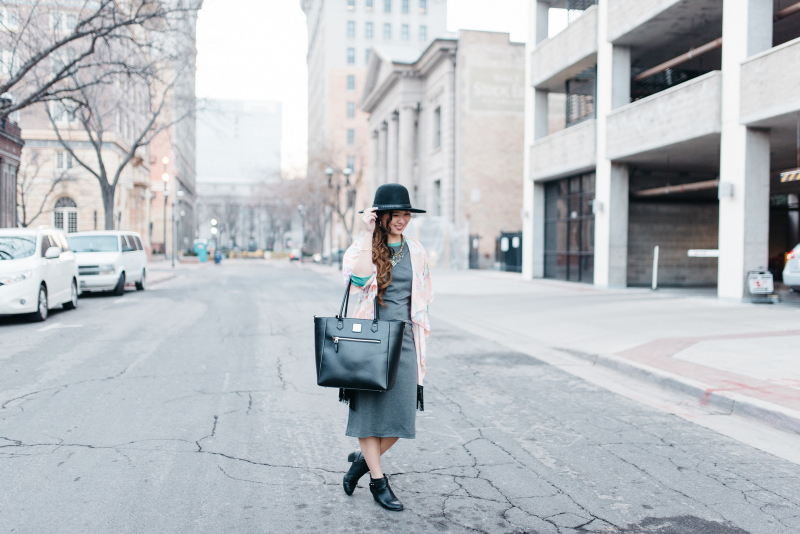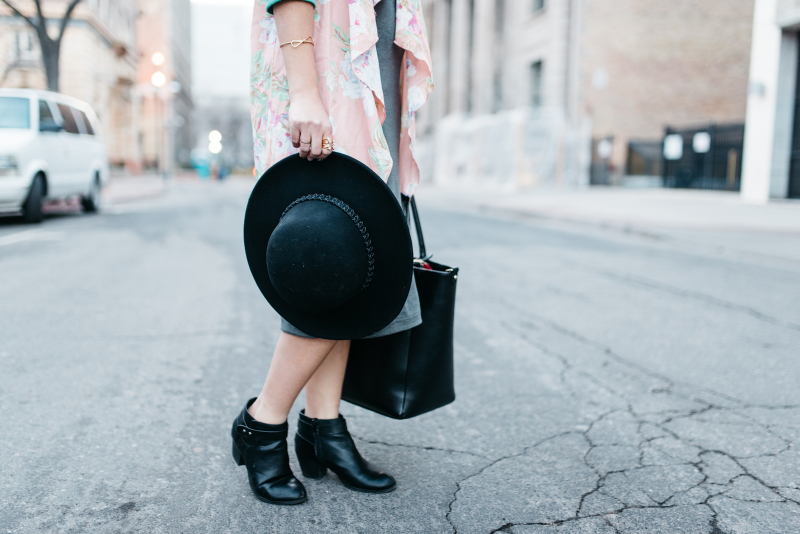 Outfit Details:
Kimono c/o LulaRoe Rush
Dress: Shabby Apple
Bag: Charlotte + Asher
Bracelet: Ruby Claire
Booties: Cents of Style
Hat: Gigi Pip
Photography by Lisa Miller Photography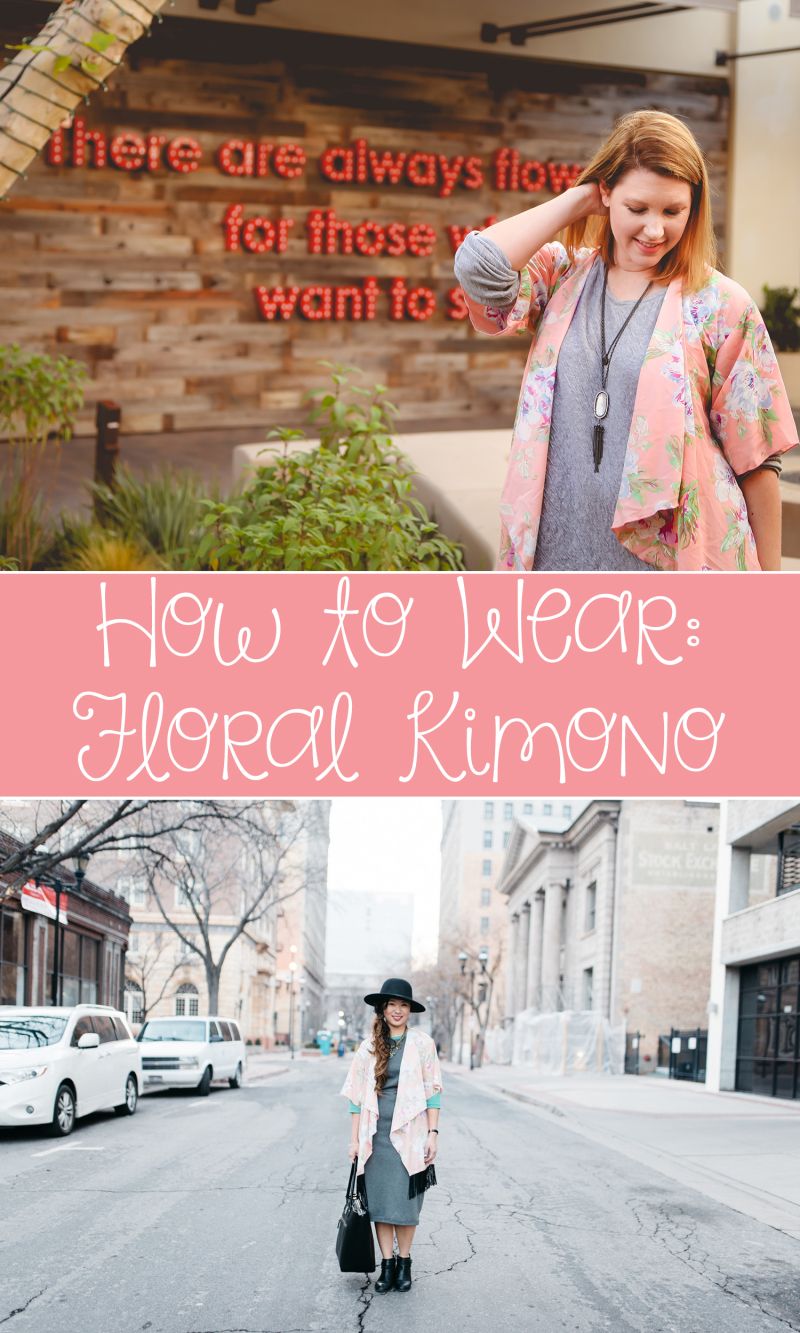 Make sure to hop over to Lipgloss and Crayons to see her outfit details!
To find our more information on becoming a LulaRoe consultant, make full time income with a part time job, and be in the fashion industry, visit this post.