It's so crazy to think that a couple of weekends ago I was in California with family, soaking up vacation time, catching up with old college friends and forgetting about work or having to clean the house! Man… why can't I go on vacation every month!? Now that would be the life… huh? Well while we were on vacation, we attended a wedding and although the reception was adults only, the kids did come play with us during the ceremony and cocktail hour (and then my parents took them away to go to bed while me and Marvin partied all night long, not really, we are old).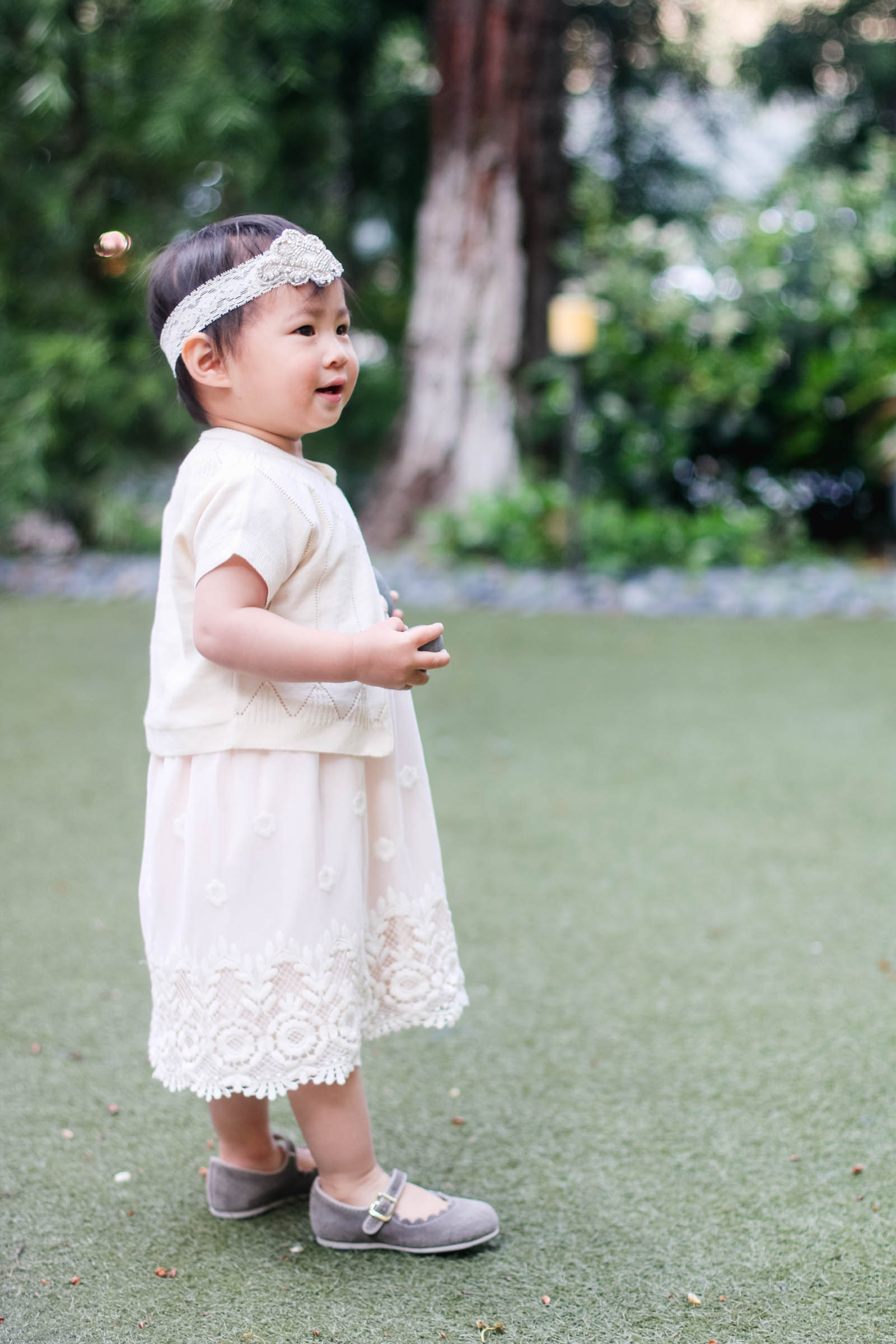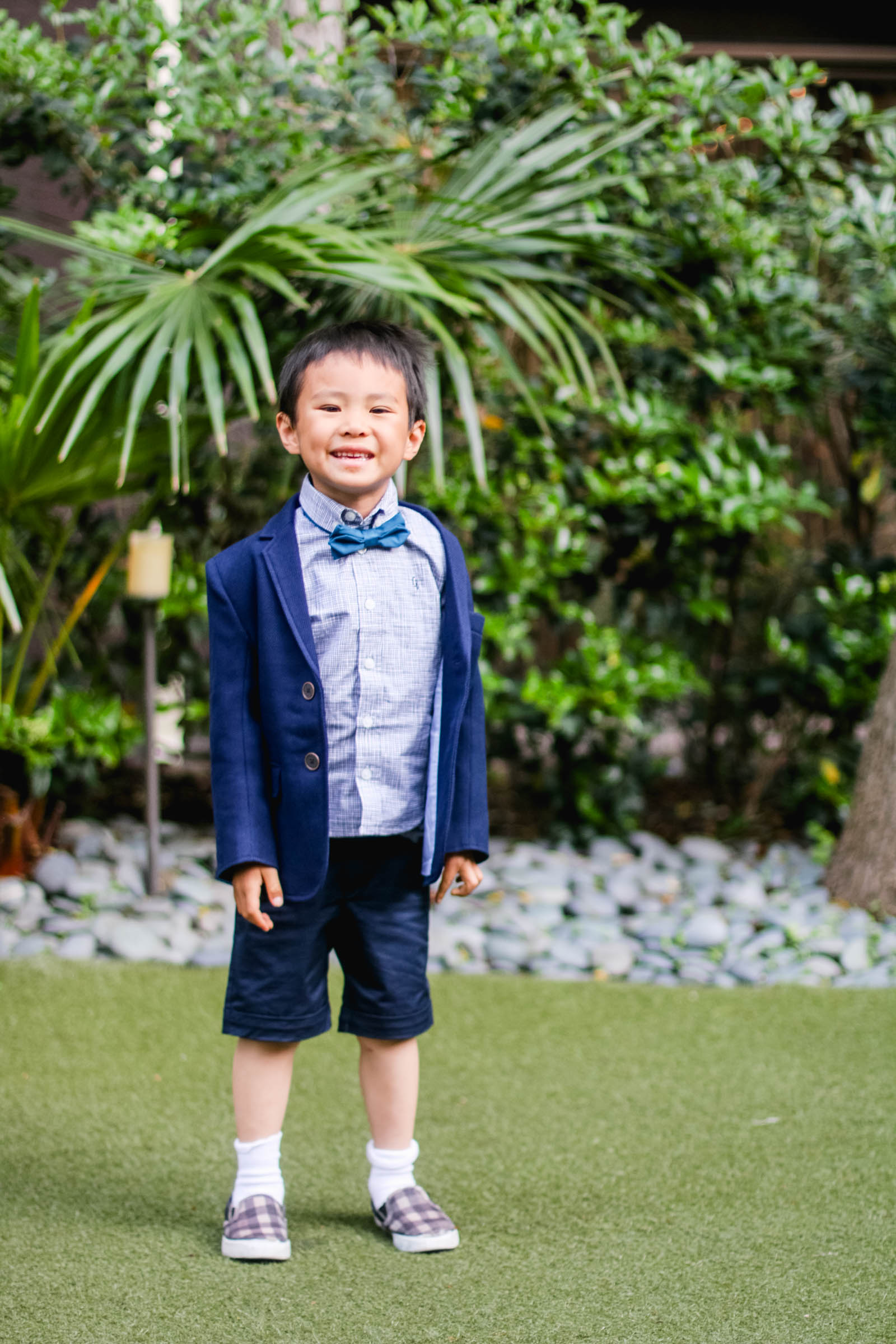 Austin and Vivian wore some of the cutest outfits from Carrément Beau. They are a Parisian brand that has cute classics, fun colors and are made from high quality fabrics. Since it's still somewhat cold in Spring usually, I paired a cardigan over her dress to keep her a bit warmer and she wore some dressy grey shoes. Austin got to wear a shorts suit outfit and my mom actually put him in the socks with shoes look and I love how European the style looks! Topped it off with a bowtie and w have a dapper little guy!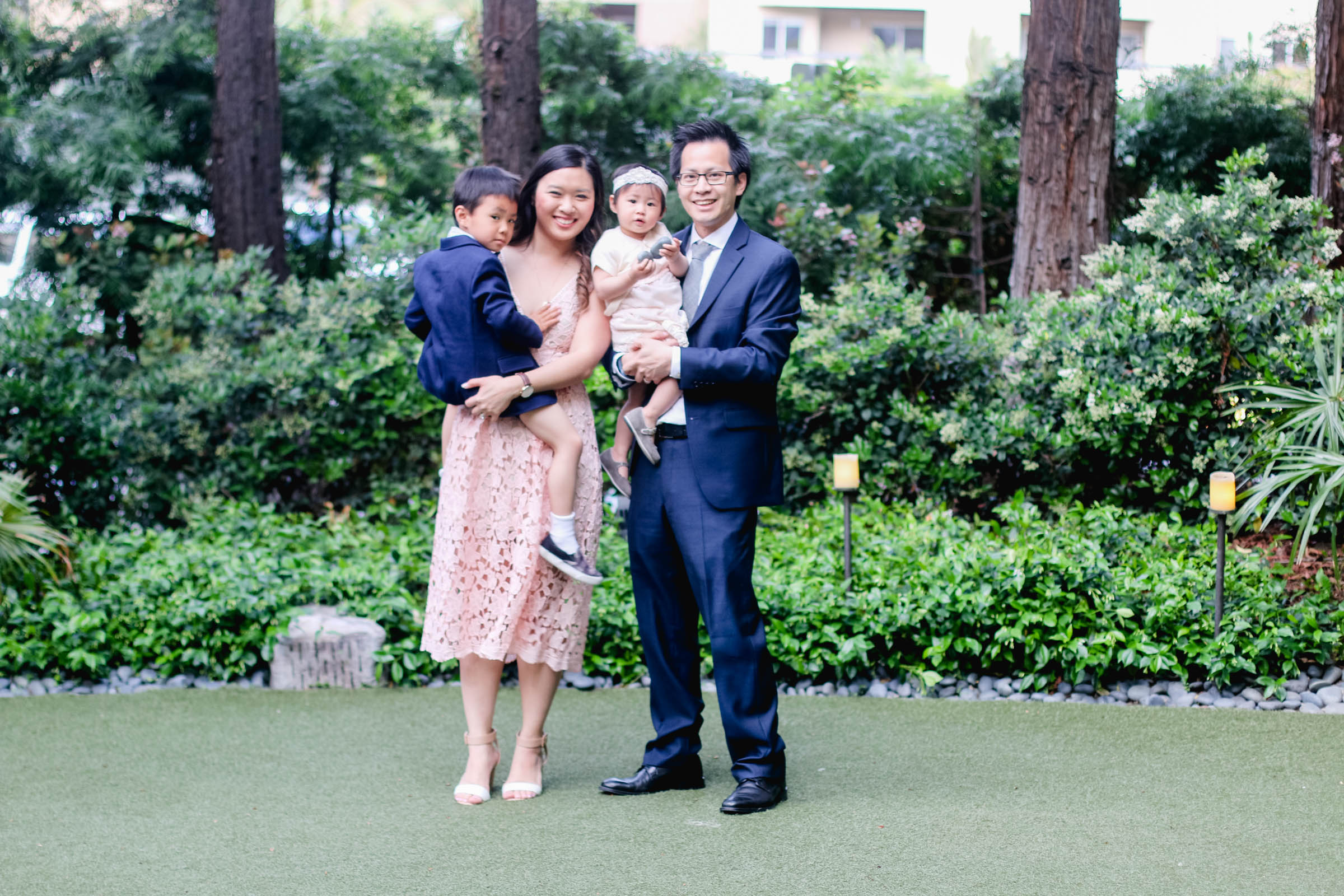 And we seriously DID not plan this, but I like to think that my husband and I subconsciously planned our outfits to coordinate with theirs.. I'm wearing a pink dress with some lace details just like Vivian and Marvin is wearing a blue suit just like Austin HA!
Vivian's outfit:
Pink embroidered dress c/o Childrensalon
Ivory cardigan c/o Childrensalon
Shoes: Zimmerman Shoes
Headband: The Posh Society
Austin's outfit:
My outfit:
Dress: Morning Lavender
Shoes: Zara
Marvin's outfit:
Suit: Nordstrom
Tie: J.Crew
Shoes: Nordstrom
Have you gone to any weddings this year? How many do you have coming up?