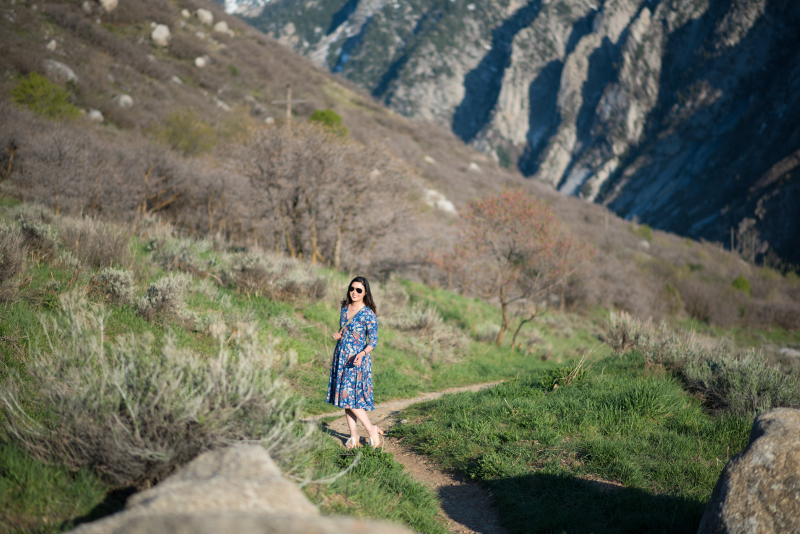 For this outfit post, I am going to do a little something different and share 10 things I love about living in Utah. We have lived here for over a year now and although I still haven't gotten a Utah driver's license yet, I still feel both like a local and a transplant from time to time. I thought it was only fitting with this post as I shot these pictures in the gorgeousness of the Little Cottonwood Canyon mountains which really leads into what is probably one of every local's top reasons for loving it here…
10 Things I Love About Living In Utah
1. The scenery. You get mountains, you get lakes, and everything in between.
2. Family friendly activities. It truly is a family friendly state and I honestly don't even feel bad about dining out with my kids because usually there are tons of other kids out too! Granted, I don't love WHAT my kids do when we go out to eat (i.e. throw food, don't sit in their chairs), so we don't go out much anyways. However, there are lots of museums for children and activities planned with kids in mind.
3. Blogger community. When I first moved here, I joined some local Facebook groups, attended an event and made fast friends! Now I go to blogger events almost every other week, it's awesome!
4. Home of 5 National Parks. Well so since living here, we have only driven to Moab, but we want to go to all of them with our kids! They are all such a beautiful scene that perhaps our kids will need to be a little older to appreciate it though!
5. Park City, Sundance We have cool cities like Park City, which is one of the best ski spots in the country and you can go into the St. Regis Deer Valley at 4PM and get s'mores, every day. And then whenever Sundance is here, you can spot tons of celebrities.
6. So much talent, so many small businesses. I sweat every other small shop I hear about or see, is based in Utah. I just love that there is so much entrepreneurial spirit here and it honestly makes me want to start a business too… I guess my blog is my business for now!
7. Eyelash extensions are affordable. Along with many other beauty services. There are so many hairstylists, cosmetologists in Utah, it's kind of crazy! If they don't work in a salon, then they are working out of their own homes. I love getting my eyelash extensions done every couple of weeks and not having to pay a fortune like you would in many other states.
8. The grid system. As a person who hates driving and has to use a GPS all the time, the grid system is seriously amazing. They've got streets numbered so it's so easy to tell if you need to be driving more north, south, east or west to get to your destination.
9. Many places are closed on Sundays. OK so you are probably wondering why this is on my "love" list, well actually I will say it's a "love-hate" relationship with this one. I hate it because sometimes on Sundays I just want to go out to eat, but seriously most places are closed. But honestly, we've come to embrace it and we use Sundays to catch up on family time, stay in or just go to the park with the kids.
10. The people are really nice. This might be a cliche or some might think this is a stereotype, but I really think it's true. Not to say that people in other areas of the country aren't nice, but people here are really generous. Whether it's cooking meals for you when you are in need, helping you sell your clothes or offering to babysit, it's been pretty nice to encounter such generous people here.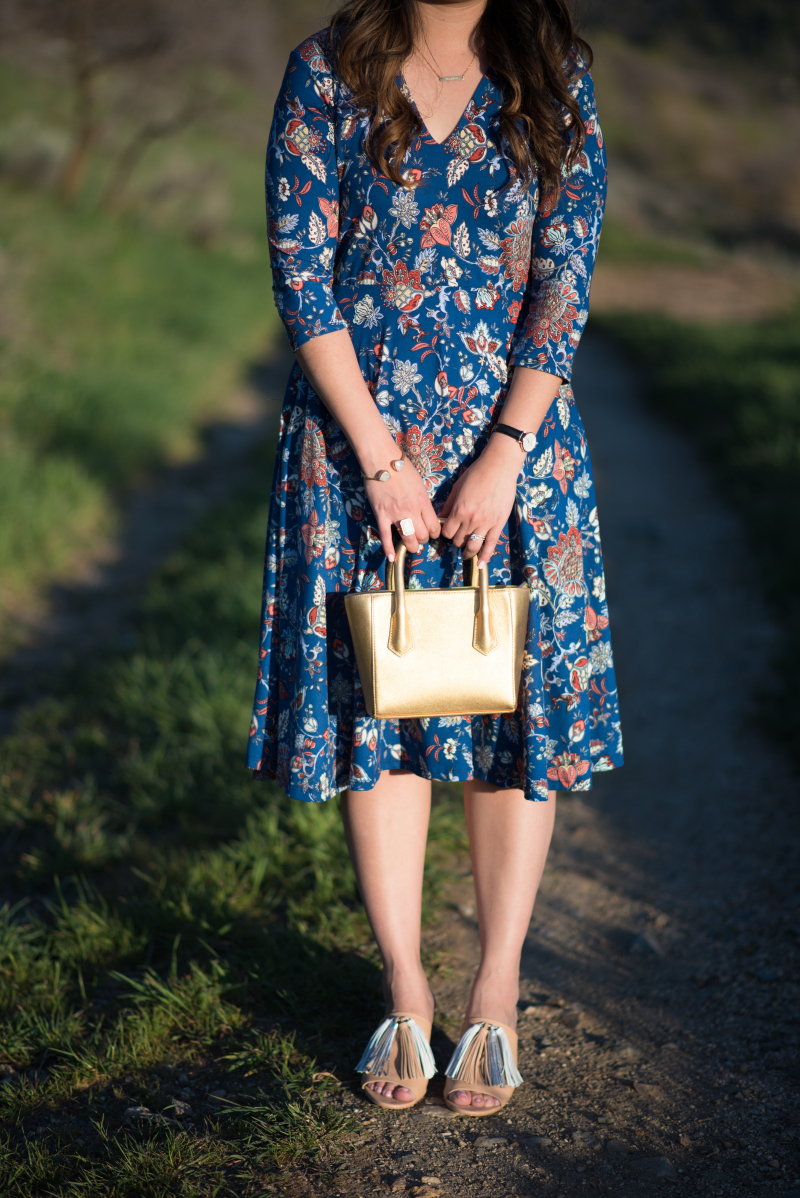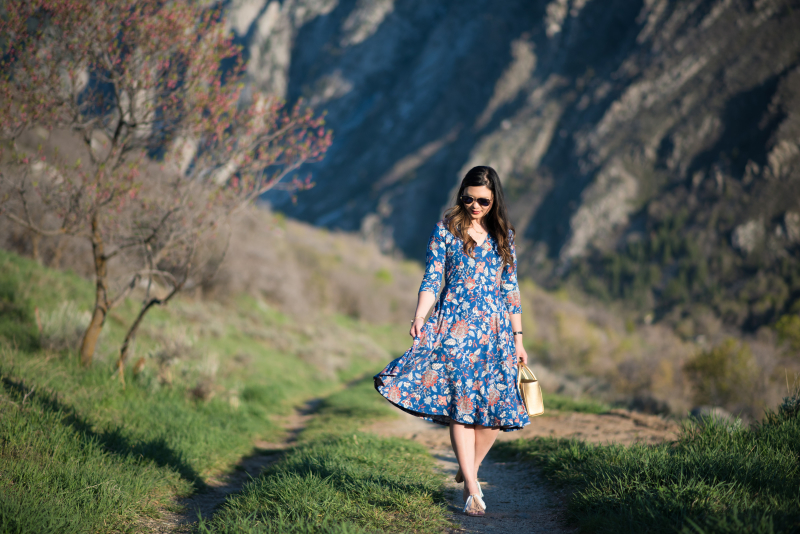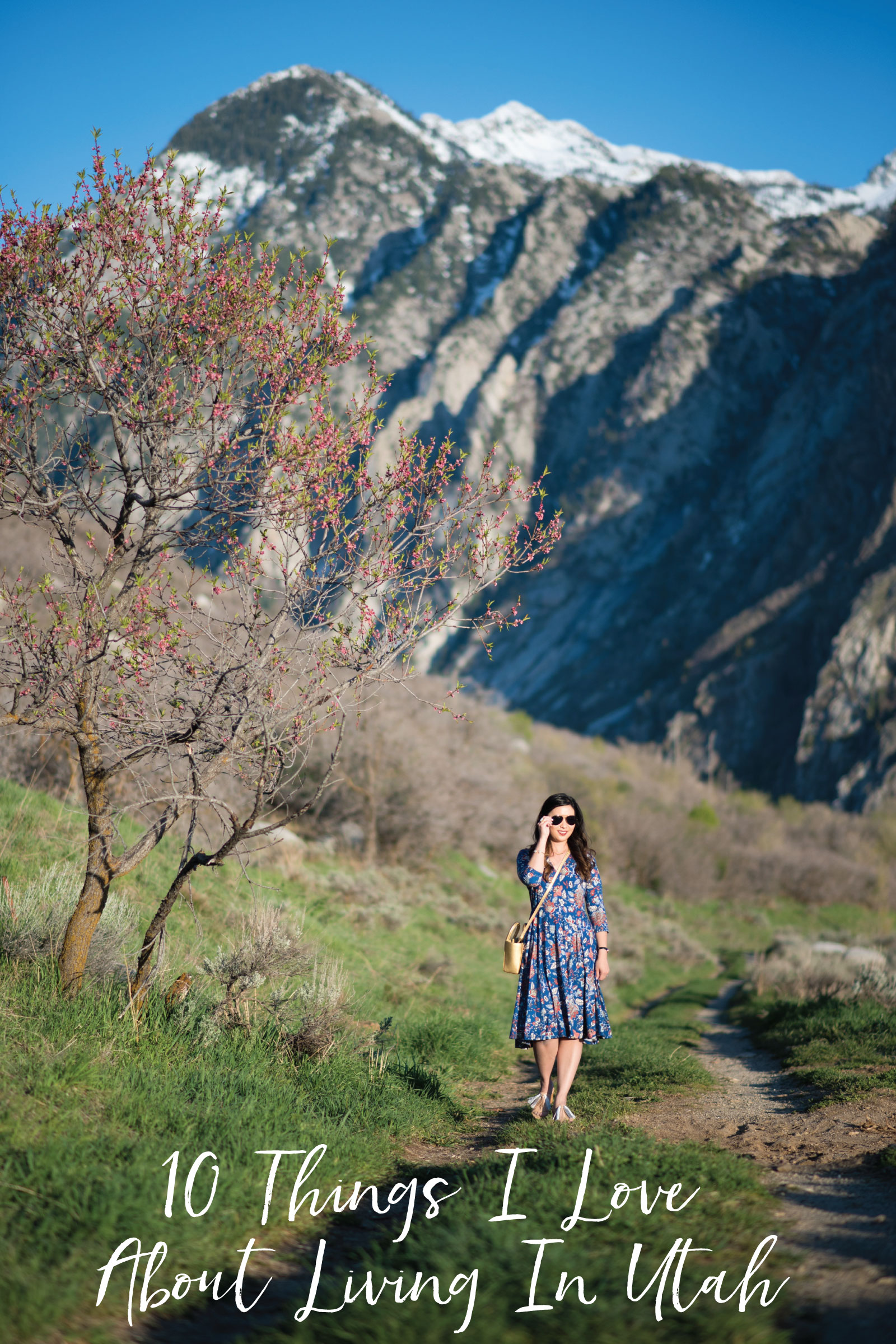 My outfit:
Dress c/o Agnes and Dora
Shoes: Loeffler Randall
Bag c/o Dagne Dover (take 20% off with code SANDY20, good through June 30!)
Necklace: FabFitFun Box
Sunglasses: FJ and Co.
Photography by Rachel Laukat Photography
For this outfit, I just wanted to highlight that Agnes and Dora is a local Utah company that I didn't realize was from here until I moved here. They have some great pieces for women and I probably own too many. Also, I have recently discovered Dagne Dover bags and I can't wait to share more with you. Their bags have the ultimate compartments inside their bag that make life so much easier and things easier to find. This little crossbody Tiny Tote is just adorable, and it even has an inside card case so that you don't have to carry a bulky wallet inside of it, because quite frankly, mine won't fit. If you are interested in checking out their line of bags, you can take 20% with code SANDY20!