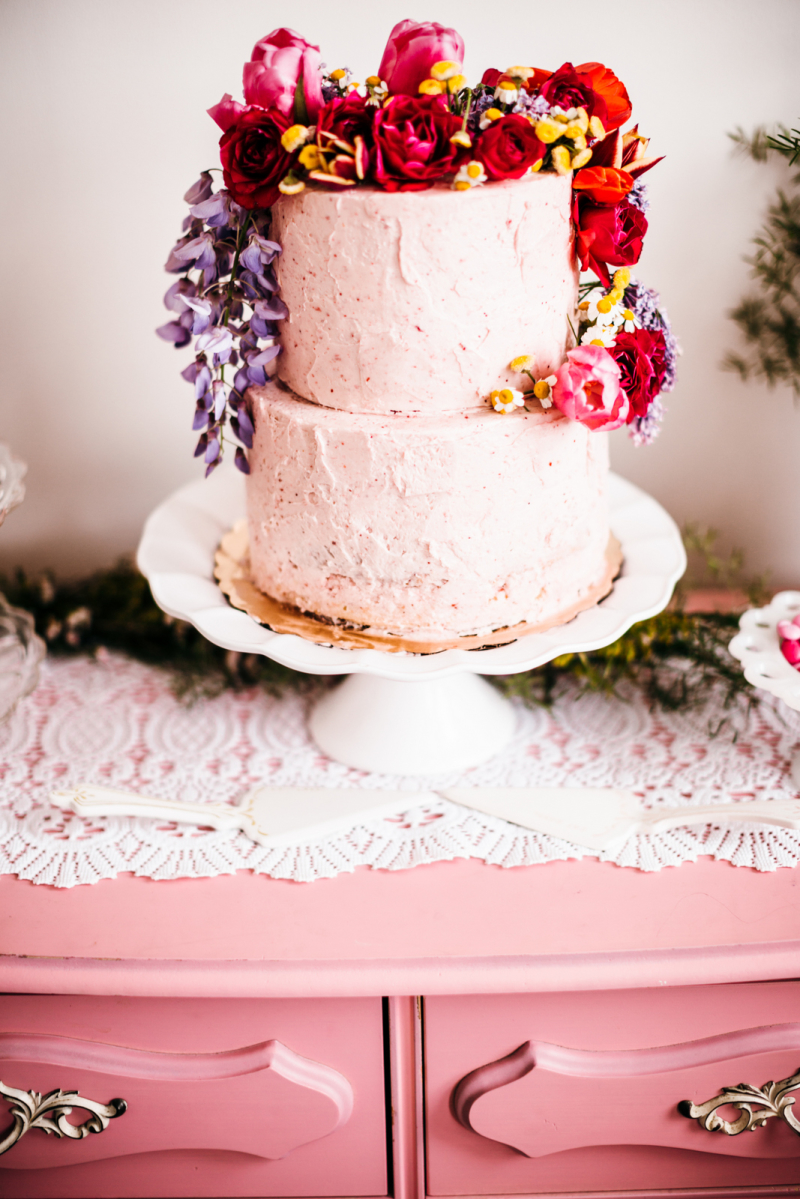 I've been dying to share this dessert party that me, Michelle of The Mumsy Blog and Jen of Elevate Everyday had with our little girls the other day. It was a Mommy and Me Secret Garden Dessert Party that featured books, the most amazing florals, chic decor, and delicious desserts. We had actually planned to do it outdoors, but of course Utah weather in April was being its crazy self and it said rain in the forecast all day. Ironically, it didn't rain all day UNTIL we met for our party. Thank goodness we had it indoors though, although this would have been equally gorgeous in an outdoor setting under some trees at a park!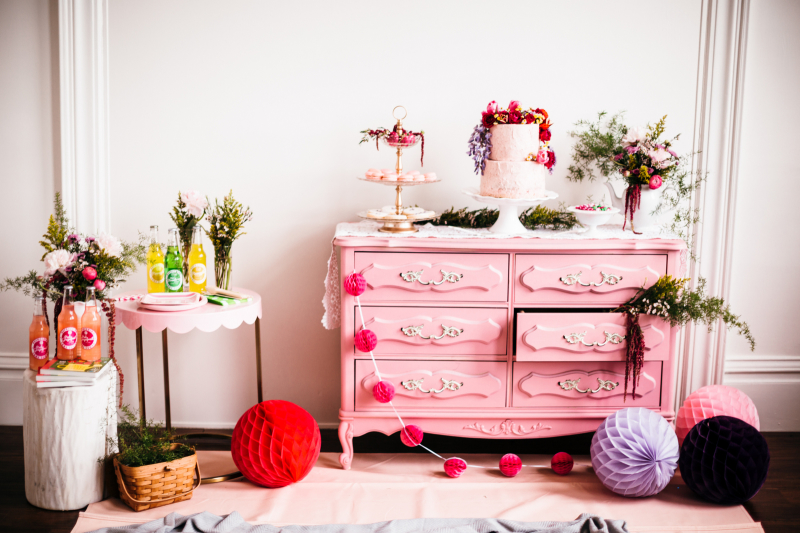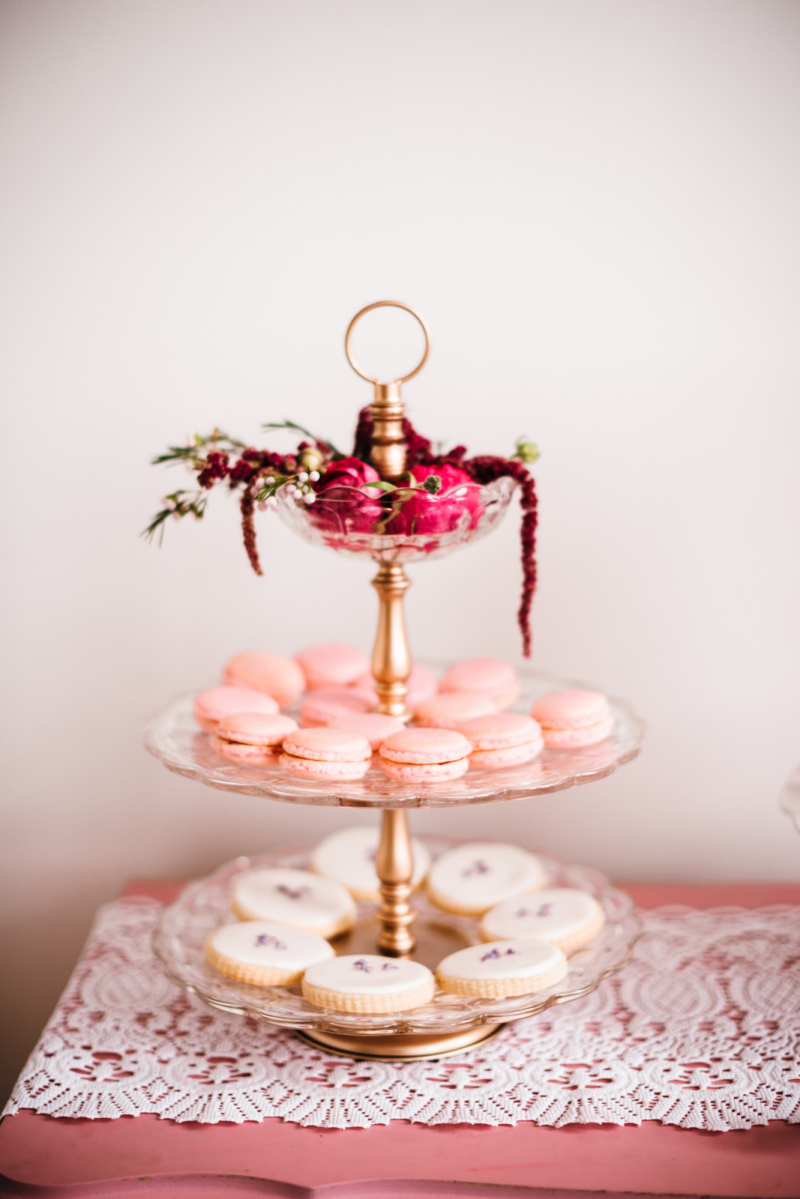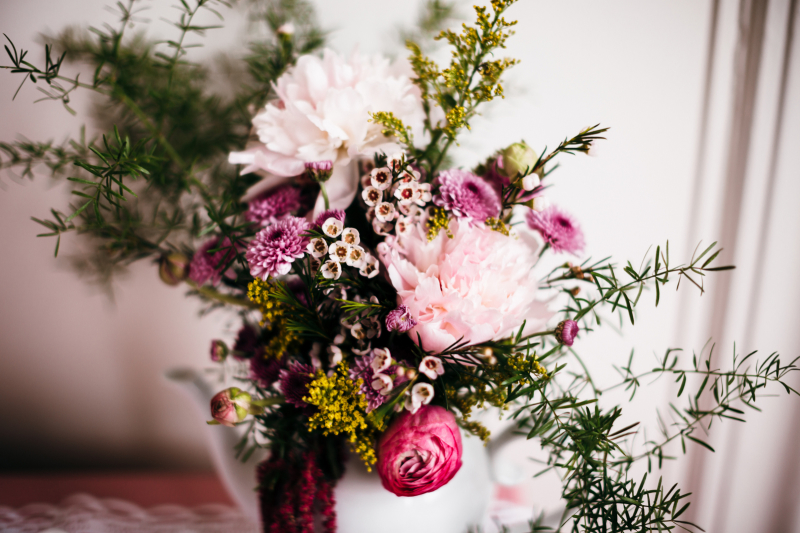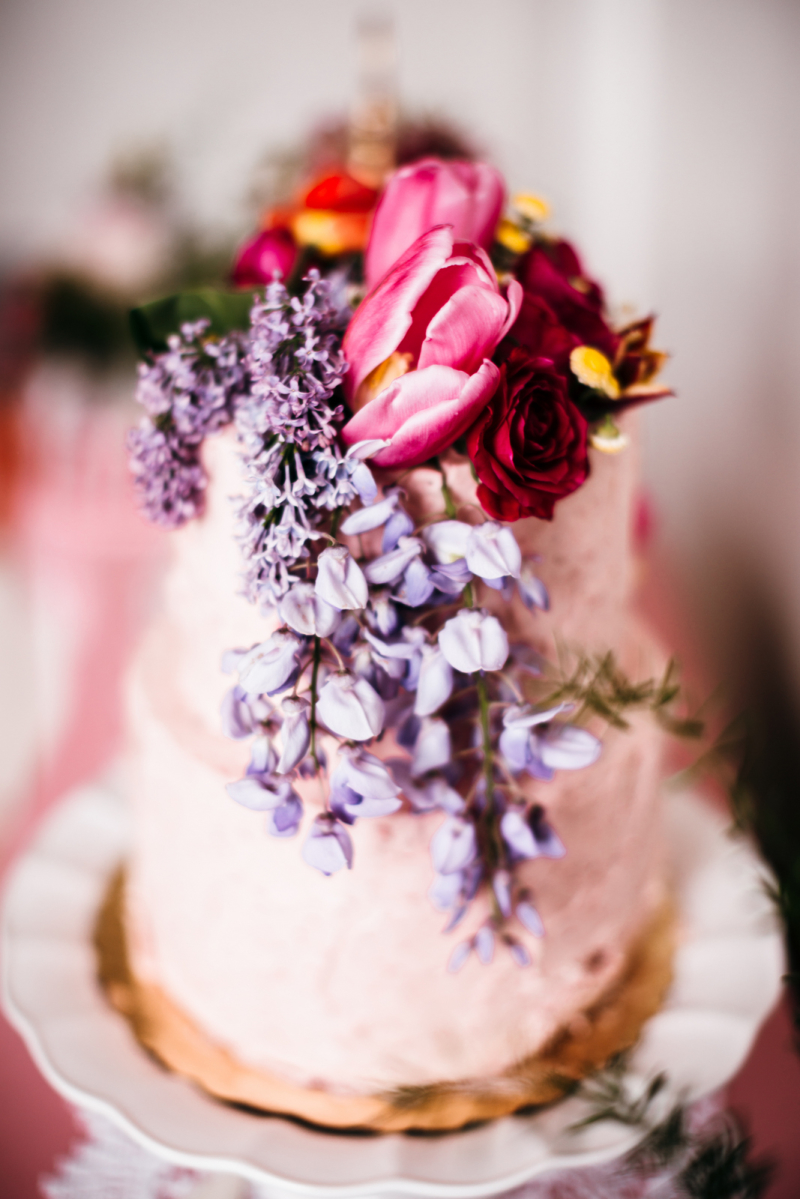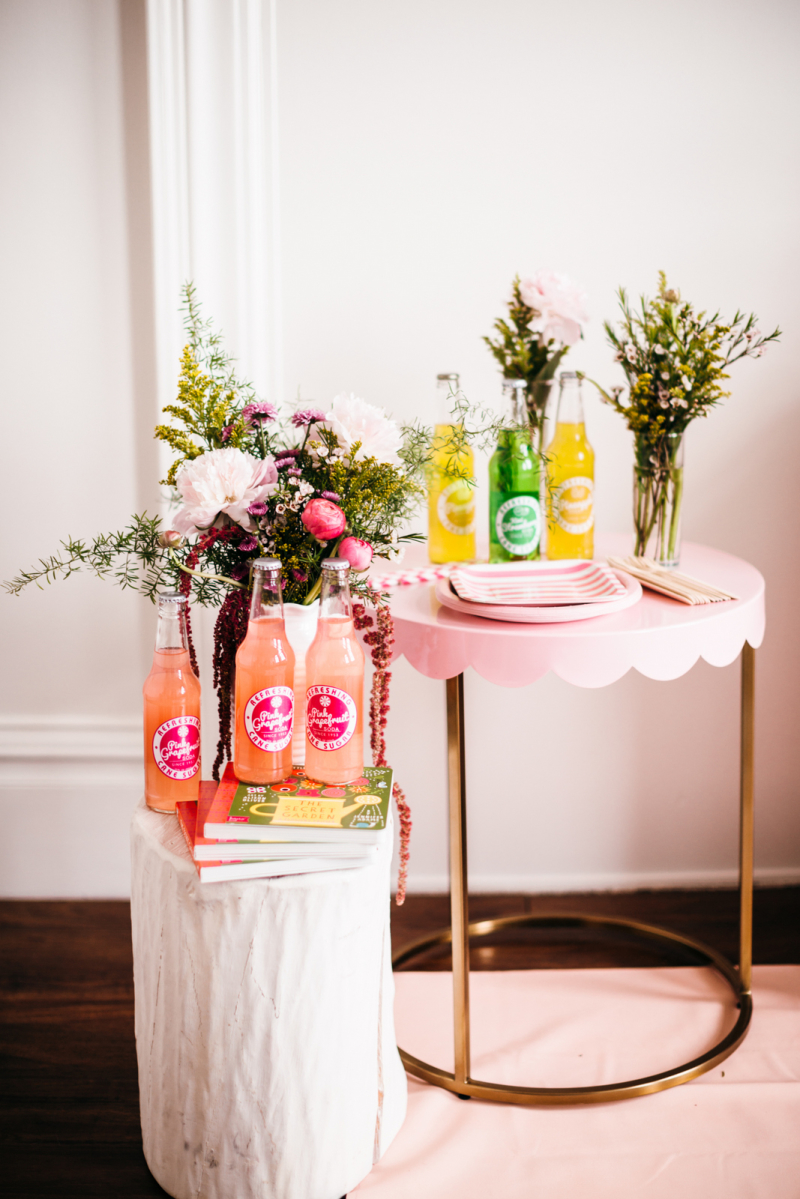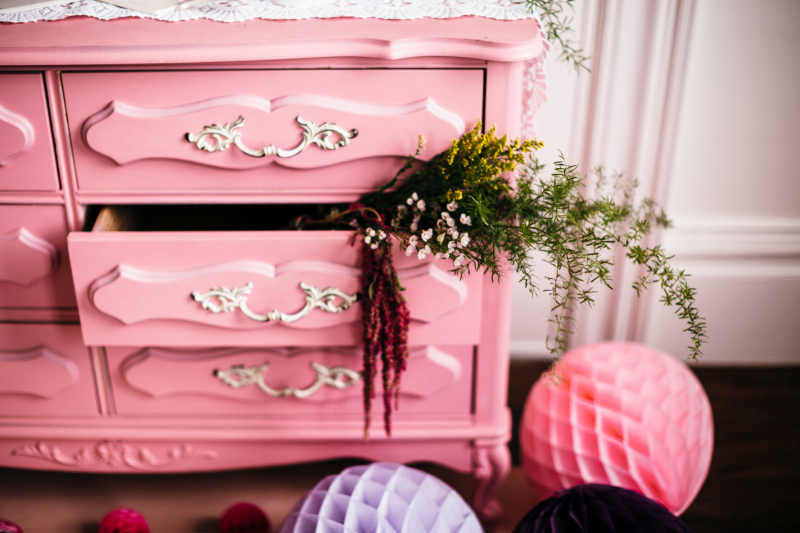 With a mix of pink furniture, the most gorgeous florals, minimal decorations, small desserts and drinks, and books, we were able to create this gorgeous set for a party. I love the little unexpected touches like the flowers coming out of a drawer and a tree stump acting as a table to really tie the look all together.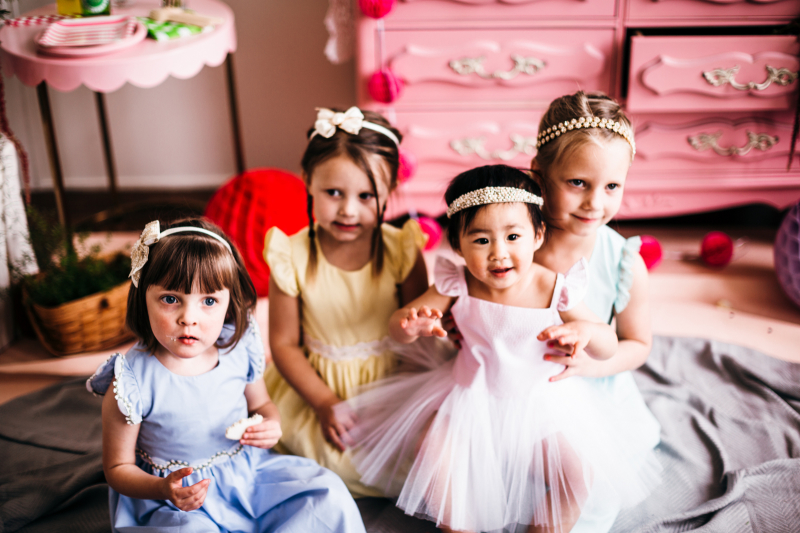 Having our little girls a part of the beautiful celebration, the whimsy and to help us eat the desserts (I am sure they didn't mind) just made everything perfect. The girls played ring around a rosy, Vivian LOVED giving hugs to everyone (I die!), and let me tell you though, that cake was amazing.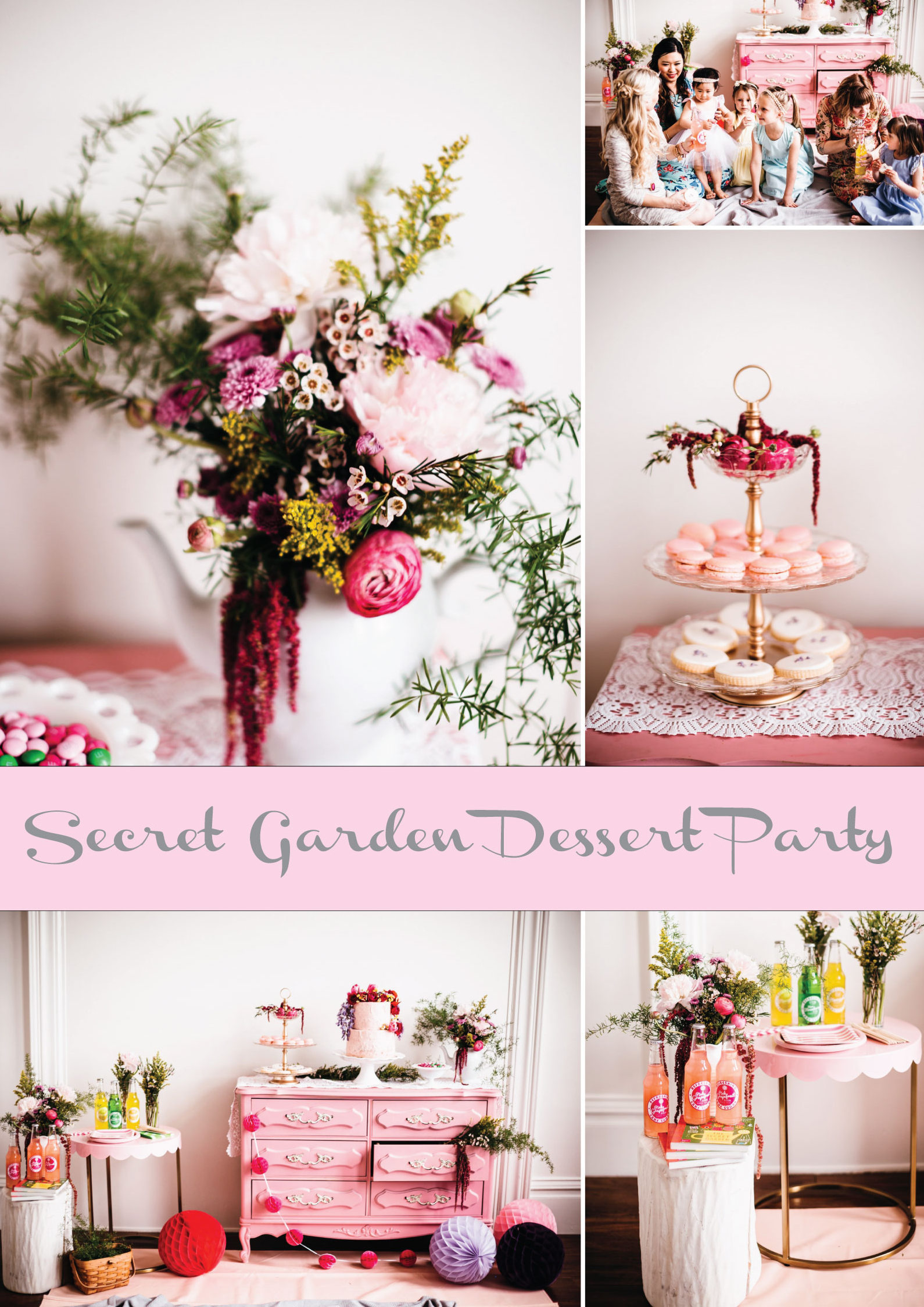 Party Details: