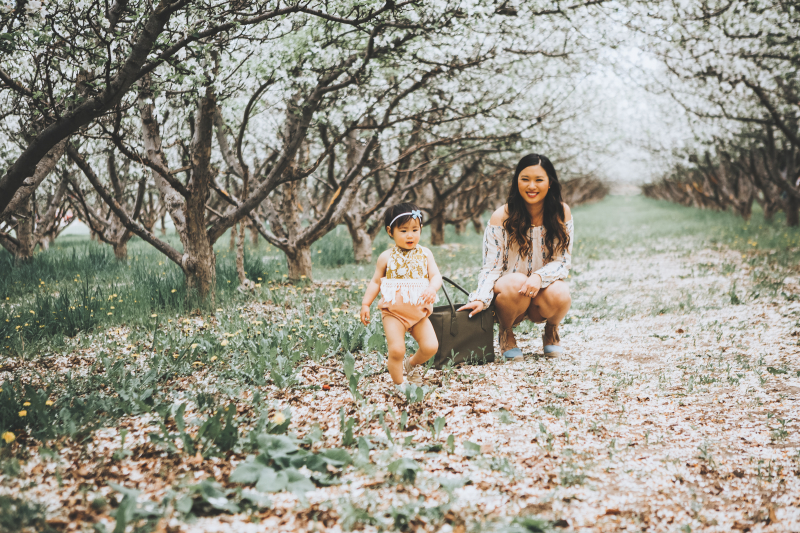 I'm still on that Mother's Day high right now, because yesterday was just awesome! We didn't do anything too fancy, but I did get to do a little shopping, got to see the kids enjoy going out (and not staying home all day like we do on some weekends), and I didn't have to cook or clean anything. I even got in some extra cuddles with both kiddos, and that is always so nice. As for the shopping that I got done, well Ebates right now is celebrating their birthday and that means there are over 250 stores with up to (up to) 15% cash back. What does that mean? It means if you are already planning to do any online shopping at stores like Ulta, Groupon, Famous Footwear, Saks Fifth Avenue, Bloomingdales, BaubleBar… you literally just have to go to their website first, find the store page and click Shop Now and you will get the cash back on your purchase, credited right into your Ebates account days later. But besides just those stores with 15%, you can still always get cash back even at Forever 21, Nordstrom, J.Crew, Amazon too! Also, remember if you are signing up for the first time, you can get a special $10 cash back bonus after your first purchase! I've already made $20 cash back this month on a few makeup purchases I was planning to buy anyways. It's really a nice chunk of change that gets deposited to your account quickly and then into your PayPal!
For this Mommy and me outfit, Vivian and I are both styling rompers… because well babies are meant to wear rompers, and for adults, they are what is totally IN right now, I swear! And who doesn't love being able to throw on ONE PIECE and be done with the outfit. It's just like how I love wearing dresses, it's a one and done! The only problem with rompers, is with shorts ones, I'm sometimes a little self conscious about my legs… because it's been a hot minute since I've worked out, so yea.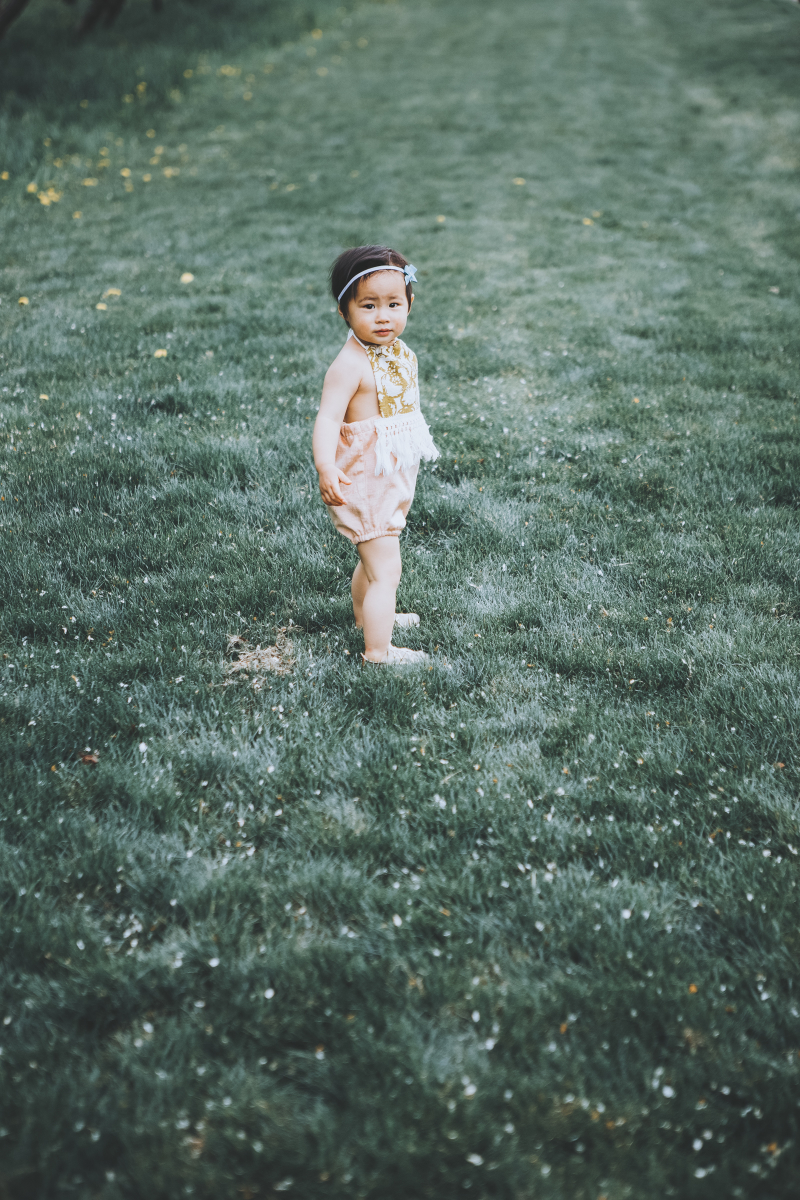 I just wanted to take a minute and talk about how I am obsessed with Dagne Dover bags right now. They are seriously high quality sophisticated bags that will make you feel organized. Because all too often, I find myself digging into the black hole of my handbag and not being able to find ANYTHING. I am seriously one to lose my keys ALL THE TIME, and this bag has a key ring holder, score! It's also got compartments for pens/lipstick, a water bottle holder, or in my case a sippy cup holder for Vivian. It's got your standard pockets for a cell phone, even one for a tablet or small computer depending on the size you get, and just extra compartments for me to carry around snacks and diapers for Vivian. Because you know that anytime I have Vivian in tow, any bag I carry = a diaper bag, right?? Seriously though, you have to see the sturdy material to believe it, it definitely does not look like your average diaper bag, nor was it really meant to be one, but that just makes it great for use when baby is at home with the babysitter and I want to go out too. 😉 If you are interested in trying any of their bags out, you can get 20% off with code SANDY20!
My outfit:
Romper: Forever 21
Shoes: Revolve Clothing
Bag c/o Dagne Dover (take 20% off with code SANDY20, good through June 30!)
Shop Women's rompers:

Vivian's outfit:
Romper: The Stag & The Swan
Shoes: Zuzii
Headband: Elle Bowtique
Shop Girl's rompers:

Photography by The High Pines
Kileen | Me
Last week's most clicked link was of Lee from Legal Lee Blonde!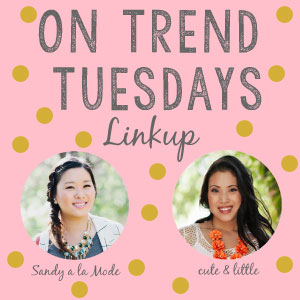 Now it's your turn to linkup! Please make sure to add the button or link back to myself and Cute & Little in your post and go and comment on at least 5 other blogs, please please!!!

We want this to be a community of fashionistas to keep you inspired and supporting each other is what we are all about!