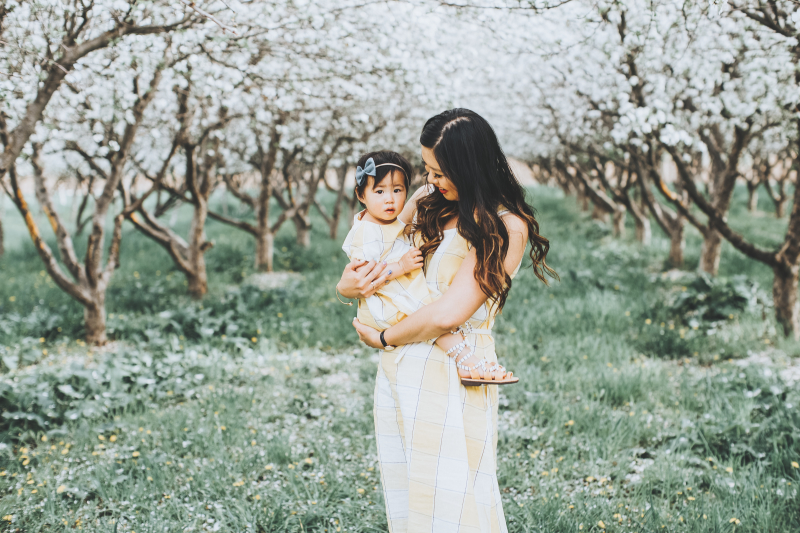 Not going to lie, this shoot was taking awhile ago when the blossoms were still blooming in Spring, but I totally forgot to post it. But it was such a gorgeous set and a fun place for Vivian to run around at the Provo Orchards that I had to share it. 🙂 Vivian even got to meet a new doggy friend too, which is always her fave. This is the ultimate mommy and me style twinning outfit because we are both wearing light yellow dresses from Muny and gladiator lace ups from Kandelphy. Also, I am co-hosting a linkup with my friend Jalynn, so feel free to linkup any fashion posts you have below!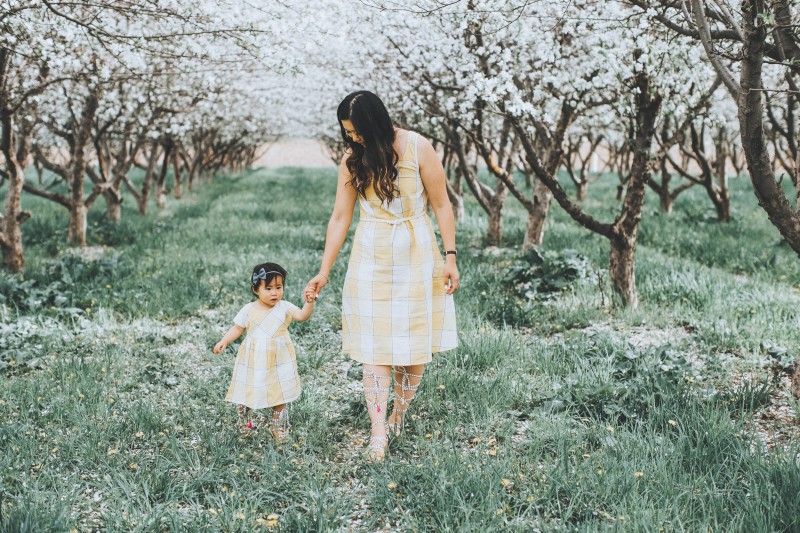 My outfit:
Vivian's outfit:
Dress: Muny
Shoes: Kandelphy
Bow: Little Poppy Co
Photography by The High Pines
Today, I have joined some blogger friends to co-host a linkup! I seriously love them since I think they are a great way to meet new friends! So linkup your post and hop around! 🙂
2. Follow the featured blogger on Bloglovin':
Sandy a la Mode
3. Link back to our site from your post!