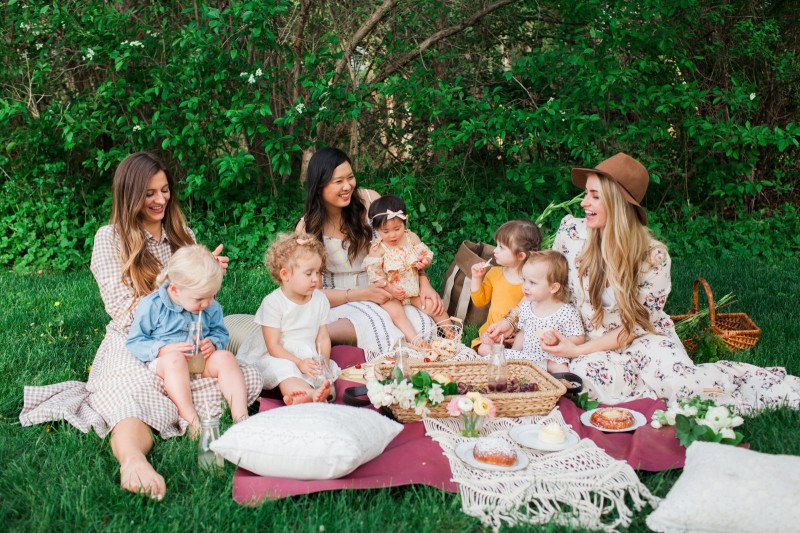 The other day, my friends Blakeley, Lauren and I planned a little Mommy + me outdoor picnic with our girls. The weather here in Utah is seriously bipolar sometimes, with sun, rain, cold, hot, but we picked a great day and time as the weather was warm and dry. It was a fun little outing where the girls got to play together and eat some delicious foods while the mamas got to chat and hang out.
For this post, I just wanted to share some tips I've come up with how to make your outdoor picnics successful!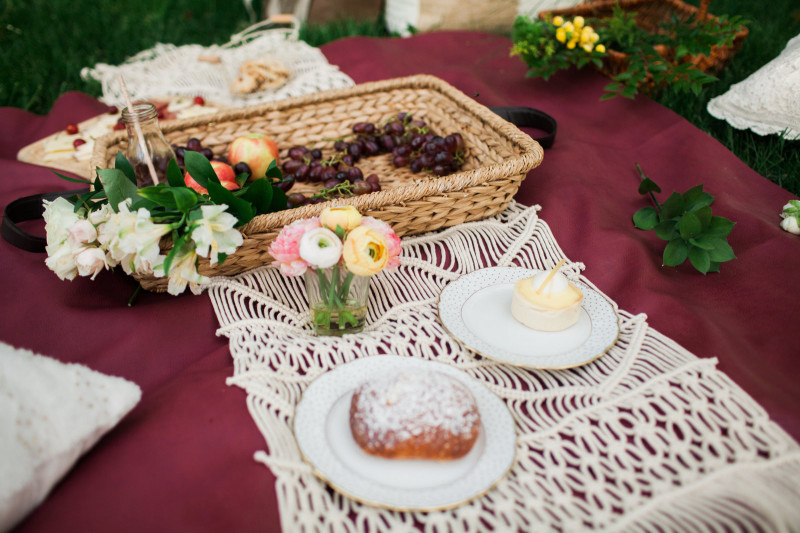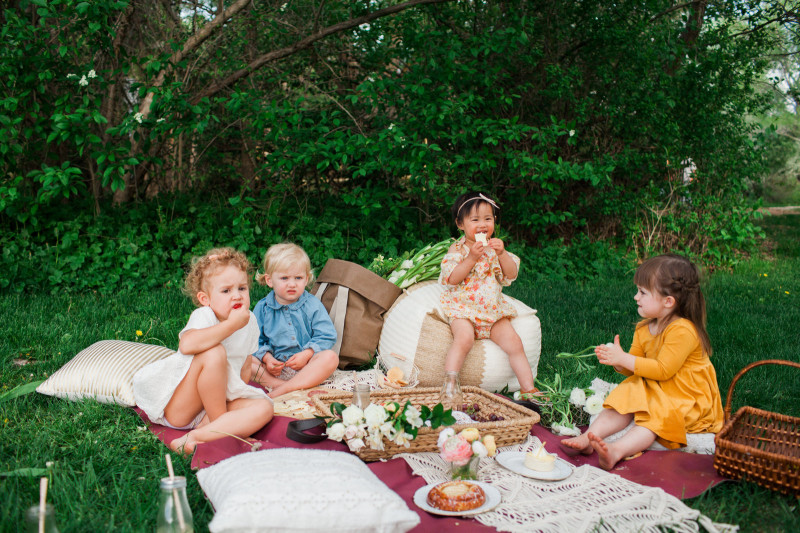 7 Tips For A Successful Outdoor Picnic With Kids
1. Pick a kid-friendly location. My favorite place for a picnic is a park. There's usually big shaded trees (if it gets too hot), it's open to the public, and once the kids are done eating, they can go get their energy out at the playground.
2. Bring finger foods. For our little party, we brought a variety of fruits, cheeses and pastries for the kiddos to munch on. These foods are so easy to prepare and so easy for kids to just pick up and eat. They don't make a terribly huge mess (like a sandwich might for younger kids), so finger foods are best.
3. Drinks with straws. Bring water, fruit infused water, juice, lemonade in cute little milk jugs and pop in a straw for an easy to access drink.
4. Make it cozy. For seating, we laid out a large Gathre mat on the ground, added a pouf and some pillows to make it cozier and more comfortable. We decided to forgo actual chairs and just have our picnic on the ground, it was way easier this way and so fun!
5. Simple decorations. That macrame runner was my friends and I kind of need one in my life. It's a great little "table runner" and really makes the setting beautiful. Add a few vases with tiny flowers to really brighten up the picnic setting.
6. Entertainment. Whether you blast tunes, play a game, or have your picnic near a playground, make sure there is something to keep the kids entertained once all the food has been spoken for.
7. Prepare for cleanup. Make sure have wipes or towels on hand for any messes made to your "tablescape". Keep plastic bags handy or bring a trash bag to throw away any leftover food or towels, especially if you are further away from a public trash can.
My outfit:
Dress: Ace & Jig
Sandals: Kandelphy
Watch c/o Daniel Wellington (take 15% off with code SANDY2016)
Vivian's outfit:
Romper c/o Les Petits Darlings
Clogs: Old Navy
Headband: Free Babes Handmade
Decor:
Mat: Gathre
Bag: Urbana Sacs
Pastries: Gourmandise
Photography by Pierson Photo Company
Pin for later: