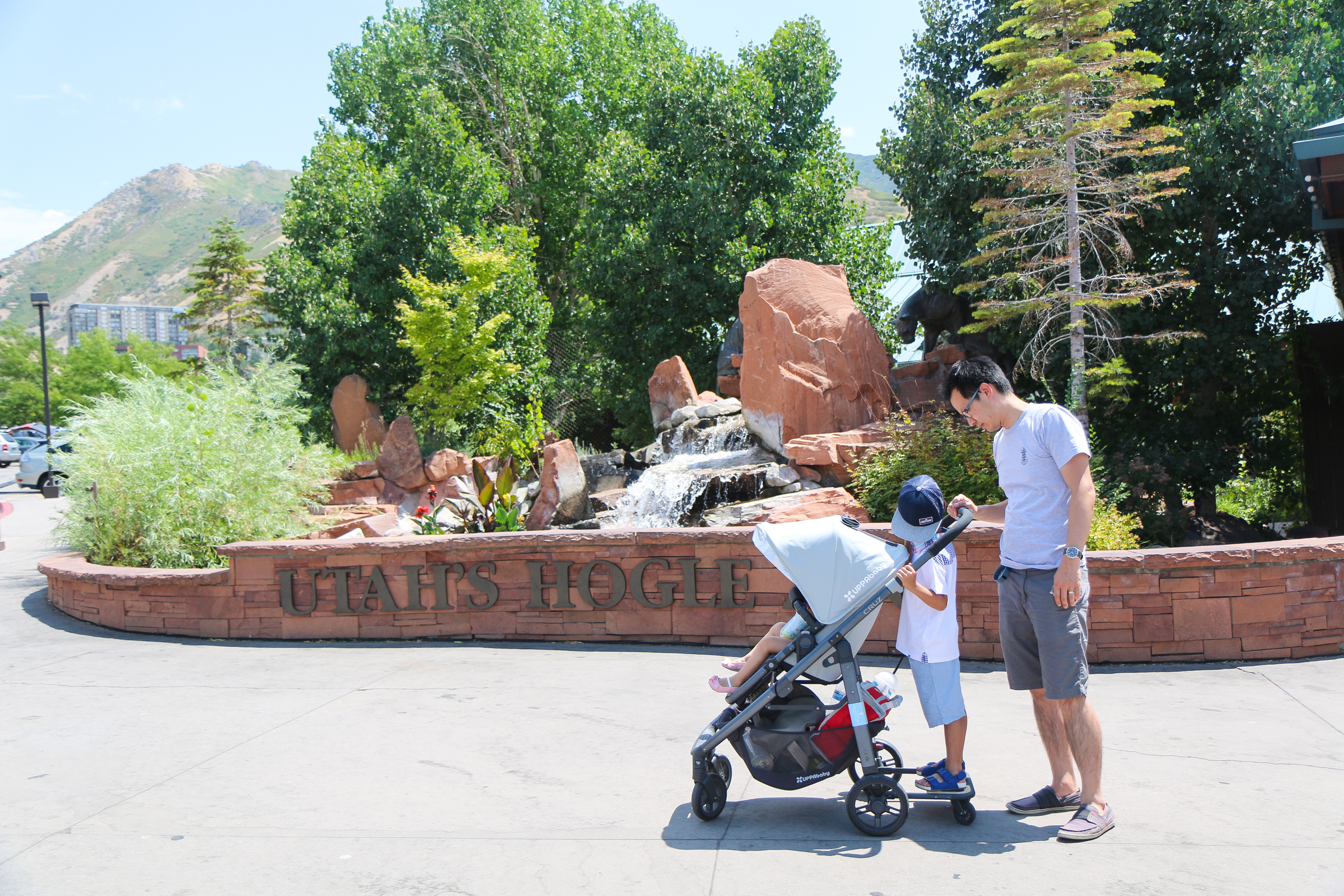 This Summer was our first year investing in a zoo membership. In Salt Lake City, our local zoo is called Utah's Hogle Zoo and it's such a great place to take the kids. Not only do they love seeing the animals interacting, but there's other fun things such as train rides, carousel rides and yummy treats. We've gone enough times to make our membership money's worth, so I just wanted to share a few tips and tricks that have been our zoo trips successful with two little kids. The most important thing being to have fun!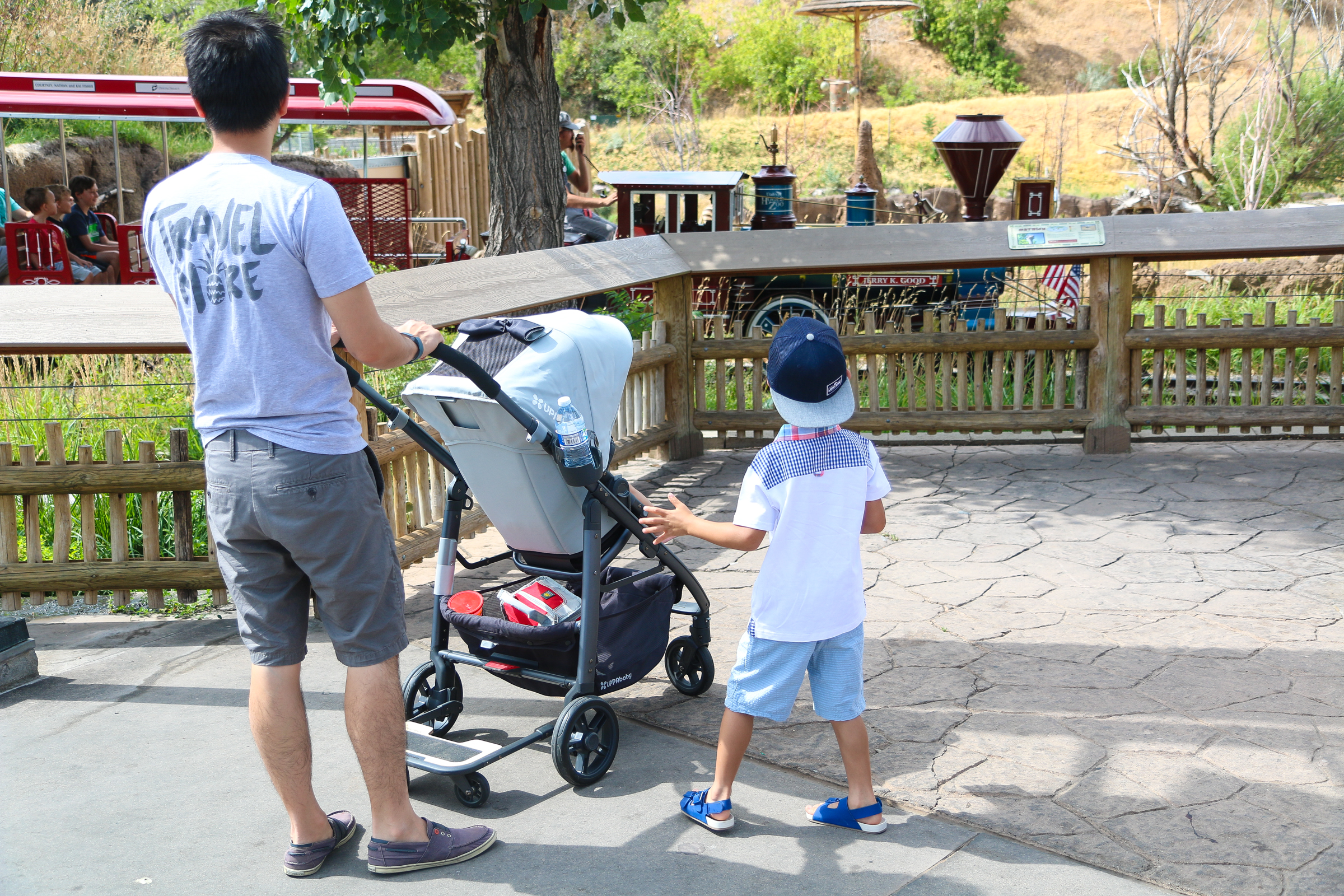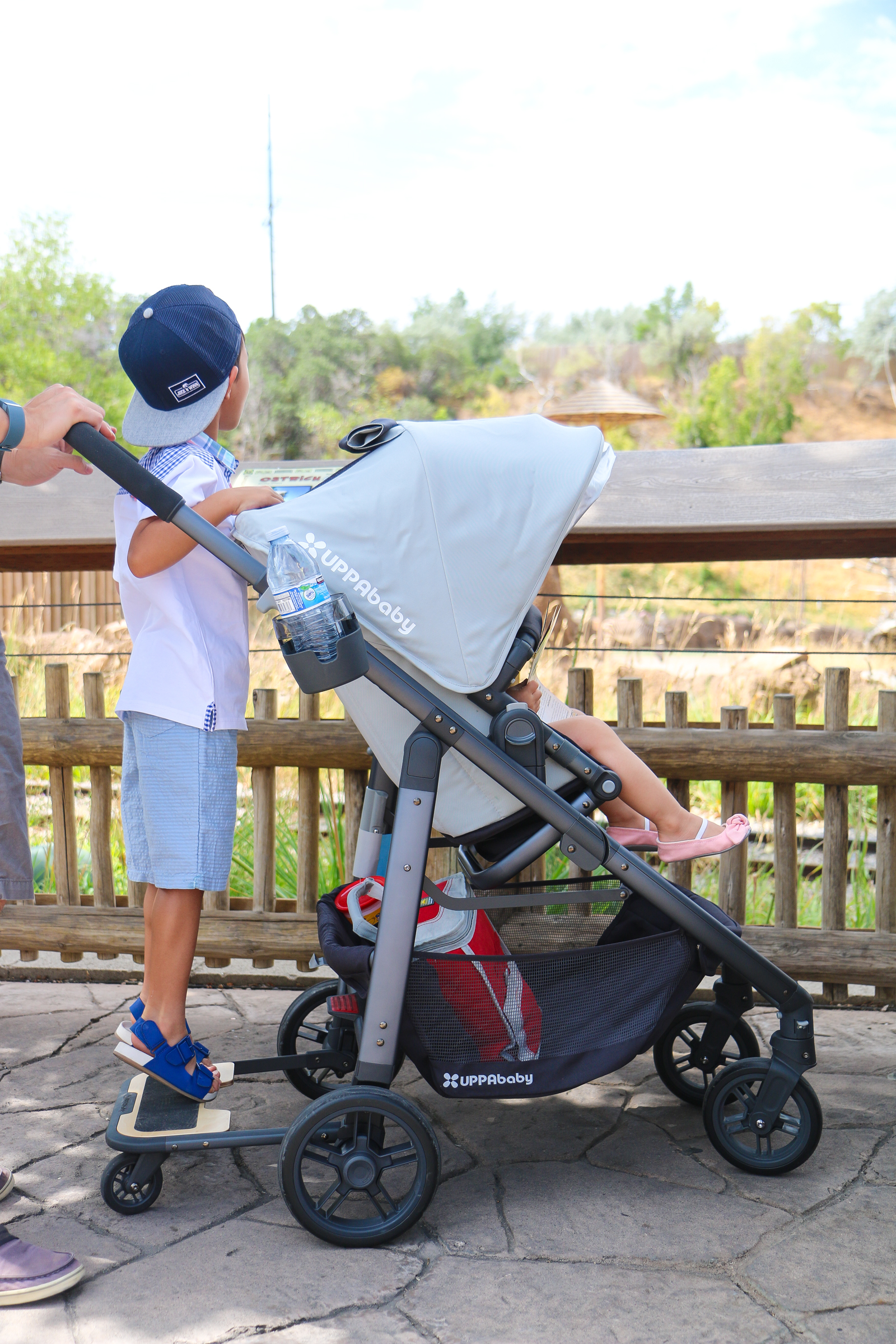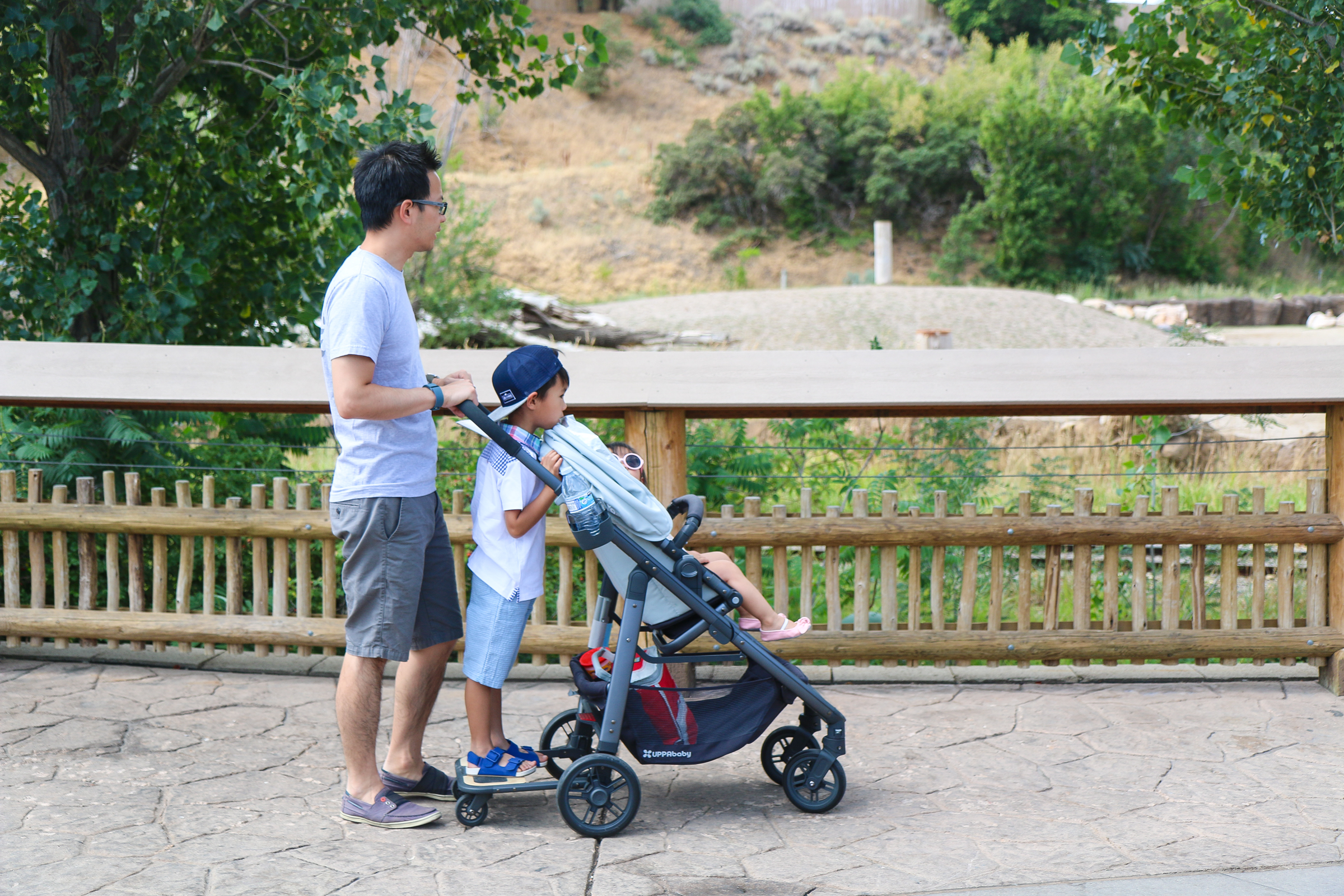 7 Tips For A Successful Zoo Trip With Toddlers
1. Plan ahead. Buy tickets online so you can skip lines when you get there or get a zoo membership if you plan to go back often. We bought a membership at our local zoo and after going 5 times this Summer already, we've made the membership worth it. Also, make sure to pack everything the night before, especially if you plan to go early.
2. Pack your lunch/snacks/drinks. Toddlers (well at least mine) always like to have snacks or drinks on hand, especially for hot Summer days and after all the excitement of looking at animals. The prices of food at the zoo are usually way more than you would expect to pay elsewhere, so you can definitely save money by bringing your own lunches or snacks.
3. Bring a stroller. Our favorite stroller for zoo trips with 2 kids (1 toddler and 1 preschooler) is the UPPAbaby CRUZ. IT is a very lightweight stroller, has large wheels with AirGo technology that mimics the ride of an air-filled tire, has an XL basket underneath for storing all sorts of things and holds up to 25 lbs, basket pockets that are meant to store smaller items, binkies, wallet, phone, bottles, etc. and a cup holder you can attach to the side, it is easy to open close and has an extendable sunshade that with SPF 50+. But the best thing we did with this stroller was we got the PiggyBack attachment for our older son Austin. Let me tell you, he absolutely LOVES being able to ride along on it so he doesn't have to walk so much, and his sister loves having him behind.
4. Pack sunscreen, swimsuits and towels. If you are going in the Summer time, you will be out in the hot hot sun most of the time you are there. Make sure to lather your kids up with sunscreen to protect them from the rays (and yourself too). Also, many zoos have a little water feature area (and we always forget about this), but next time we are bringing swimsuits and towels for the kids so they can go play with the water.
5. Bring extra cash. Inevitably, there will probably be expenses you will pay that you weren't planning on paying. Whether it's that extra train ride, the carousel, or that ice cream that everyone is eating… it's bound to happen. So really, just plan to spend a little extra cash than you had anticipated.
6. Learn with your kids. At the zoo, there's signs all around about exactly what animal you are looking at. Teach your kids about the different species of animals or something unique, and maybe you will learn something too.
7. Have fun. Most importantly, taking your kids out doesn't have to be a stressful thing. Have fun with it. Pet or feed the animals (if allowed), get wet in the splash pad, take that extra train ride, attend a show or two (we love elephant shows, they are such smart animals)!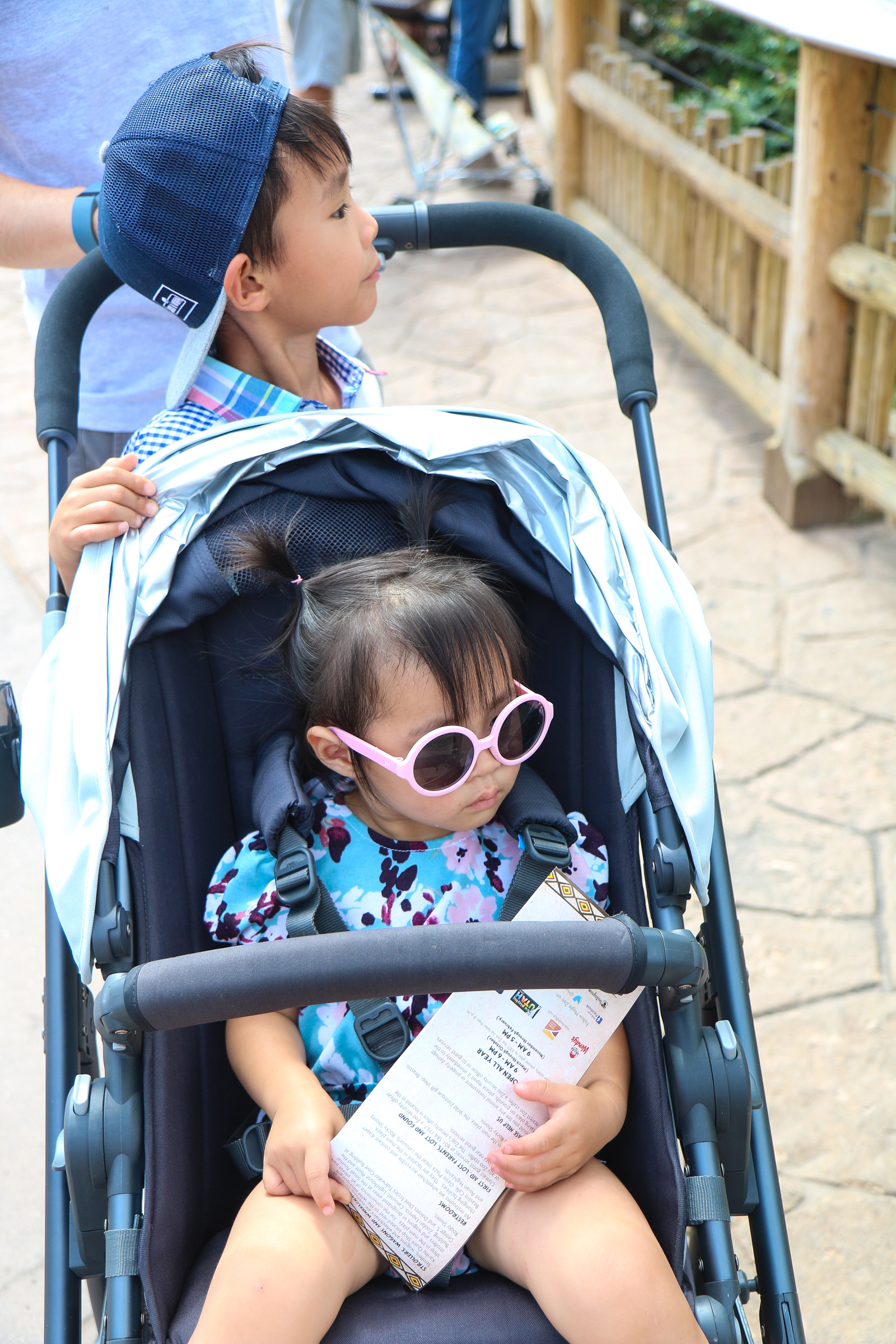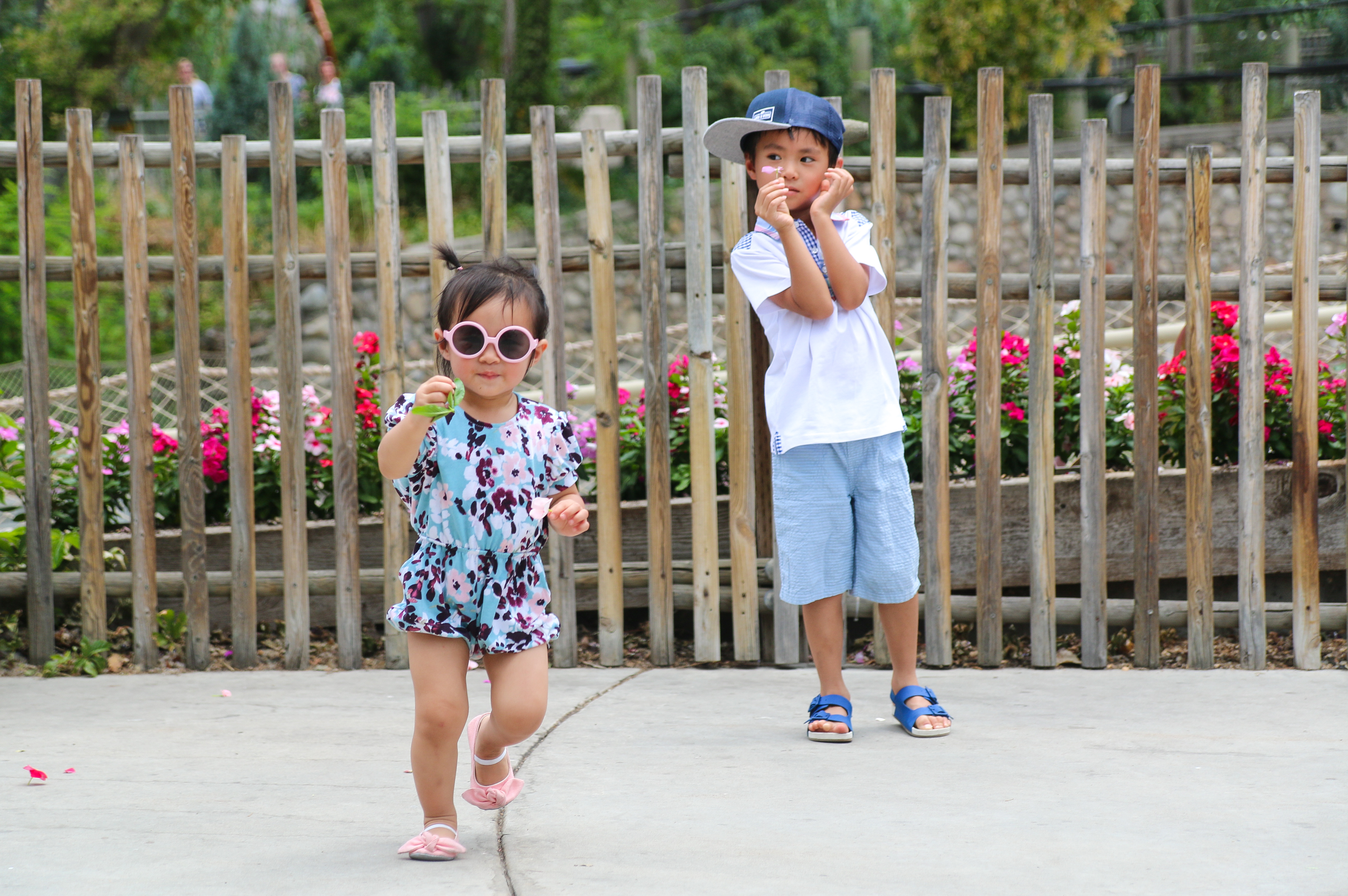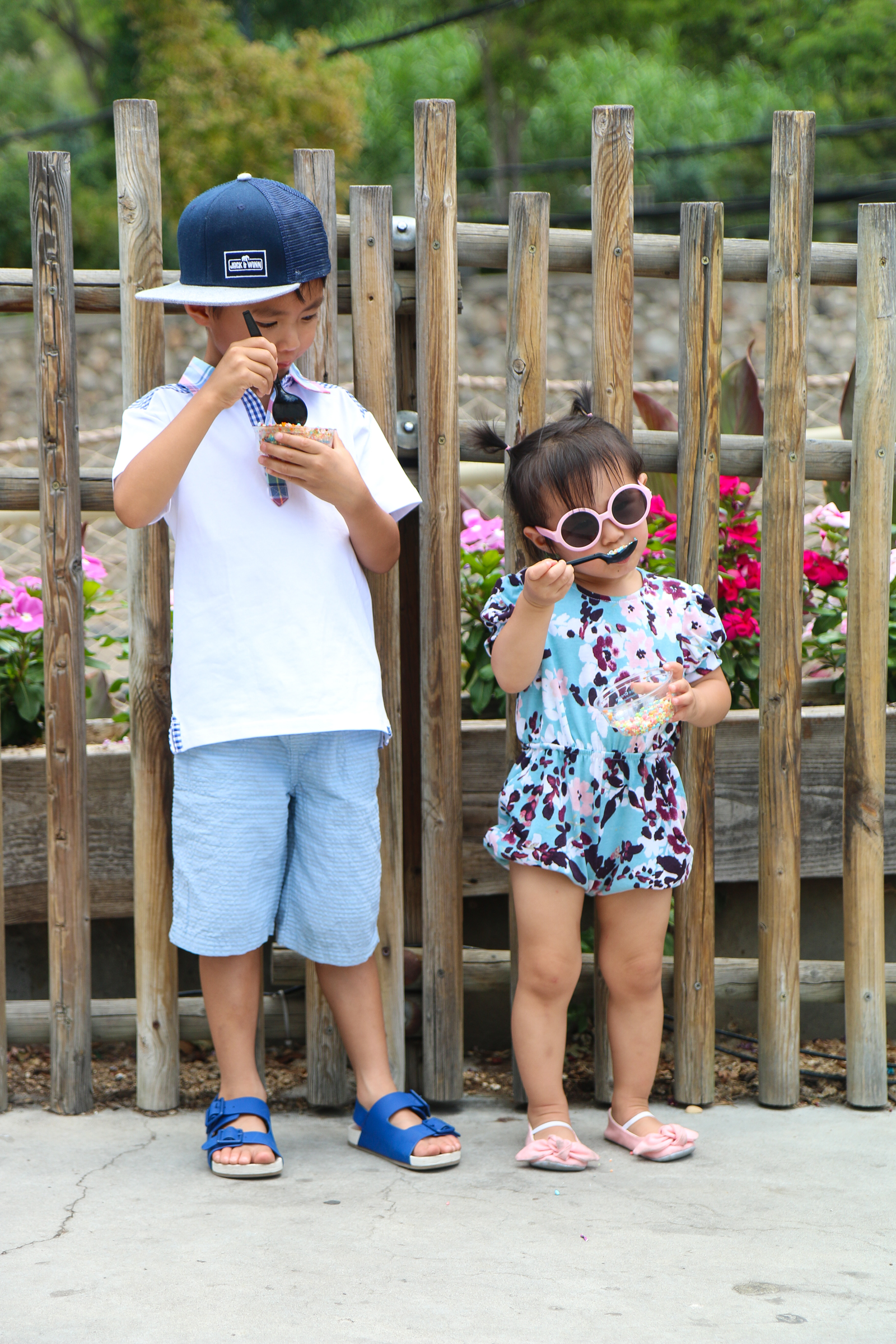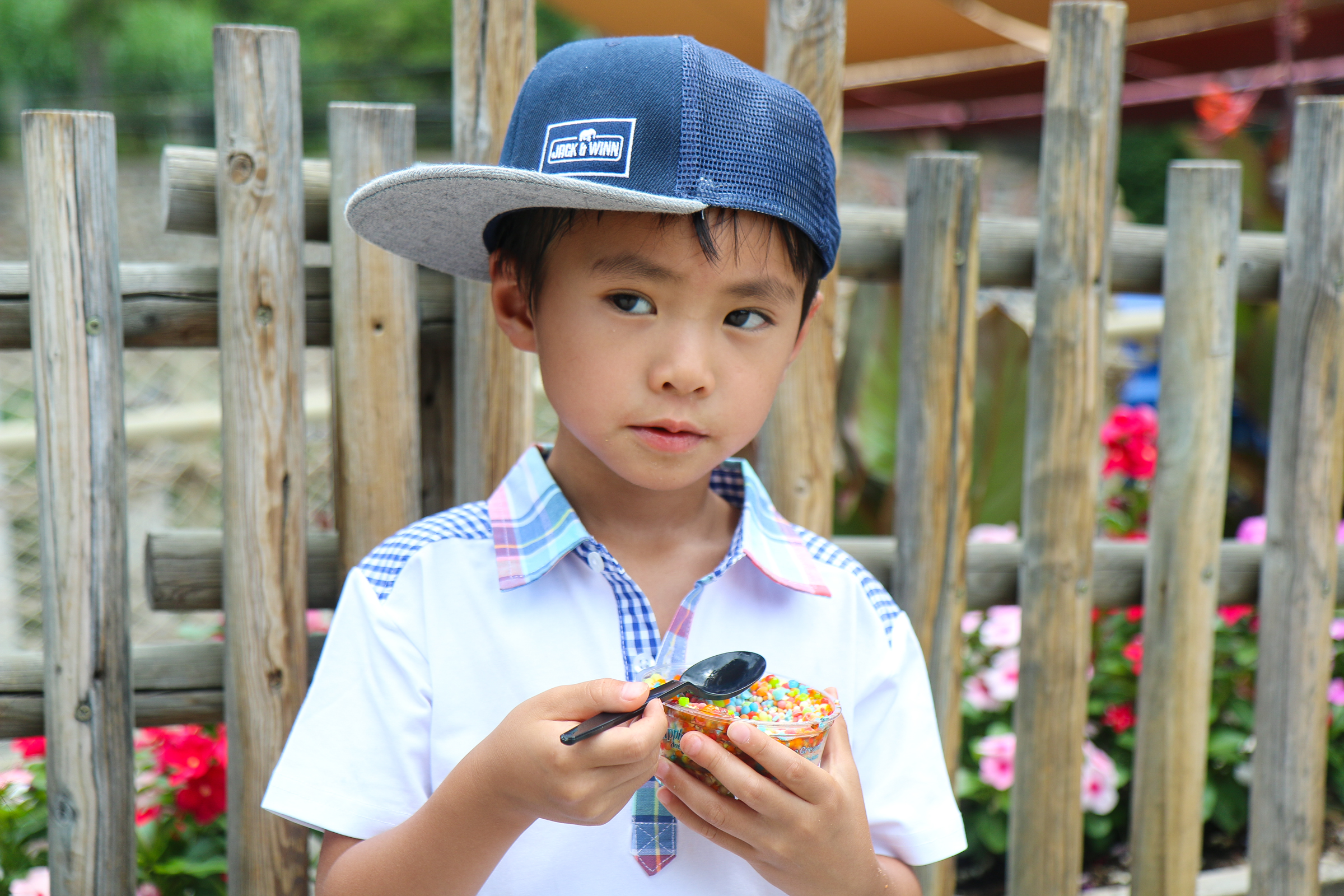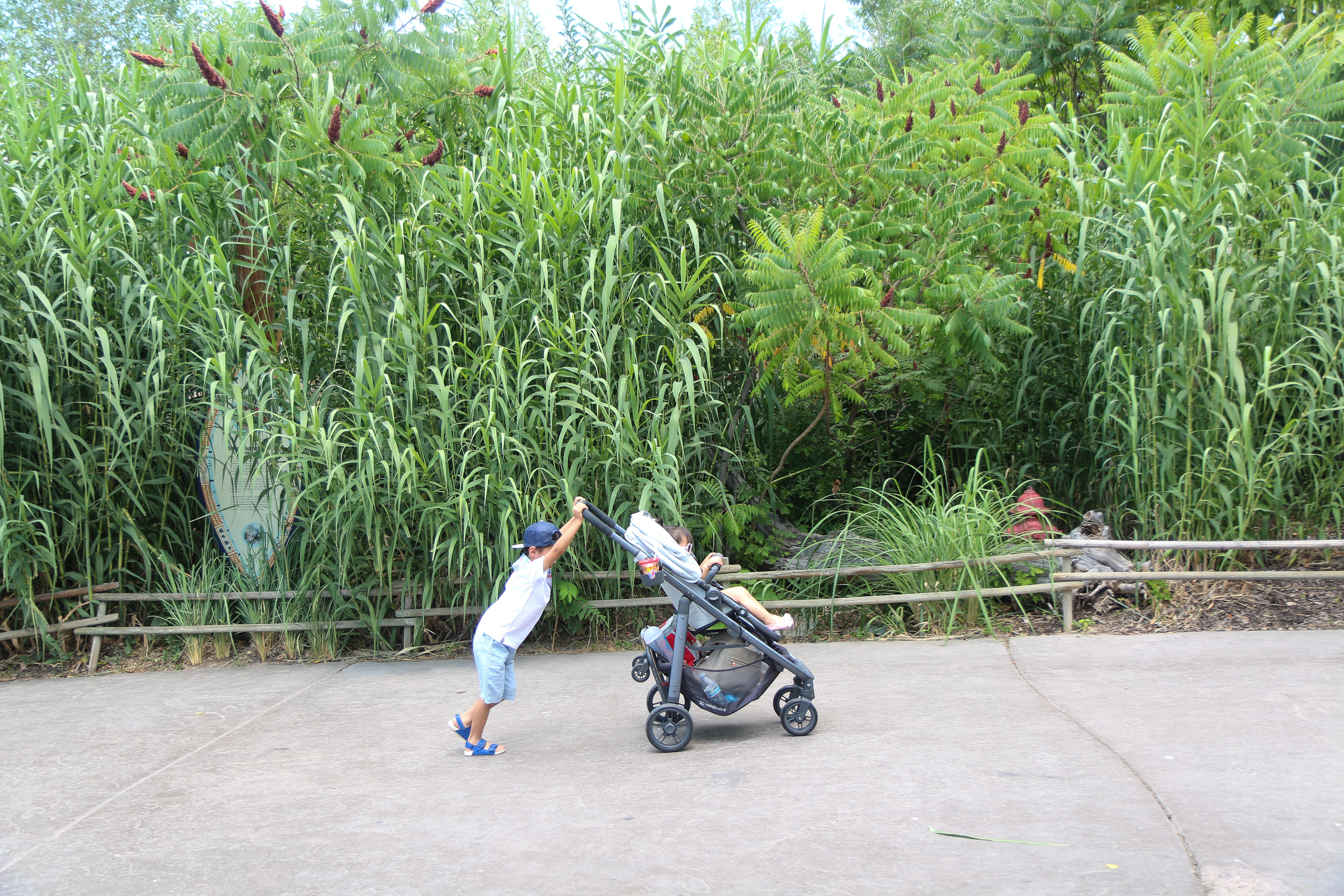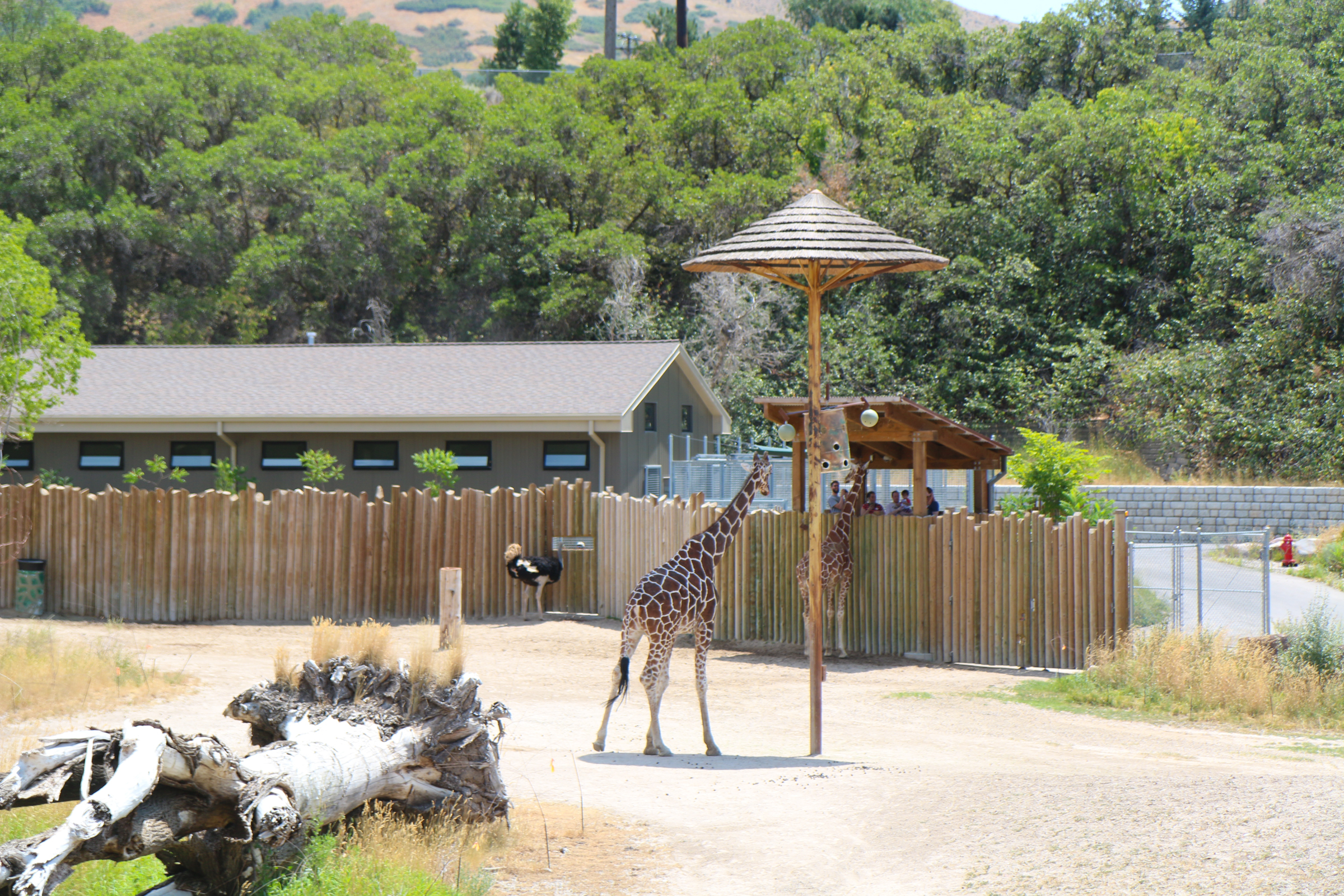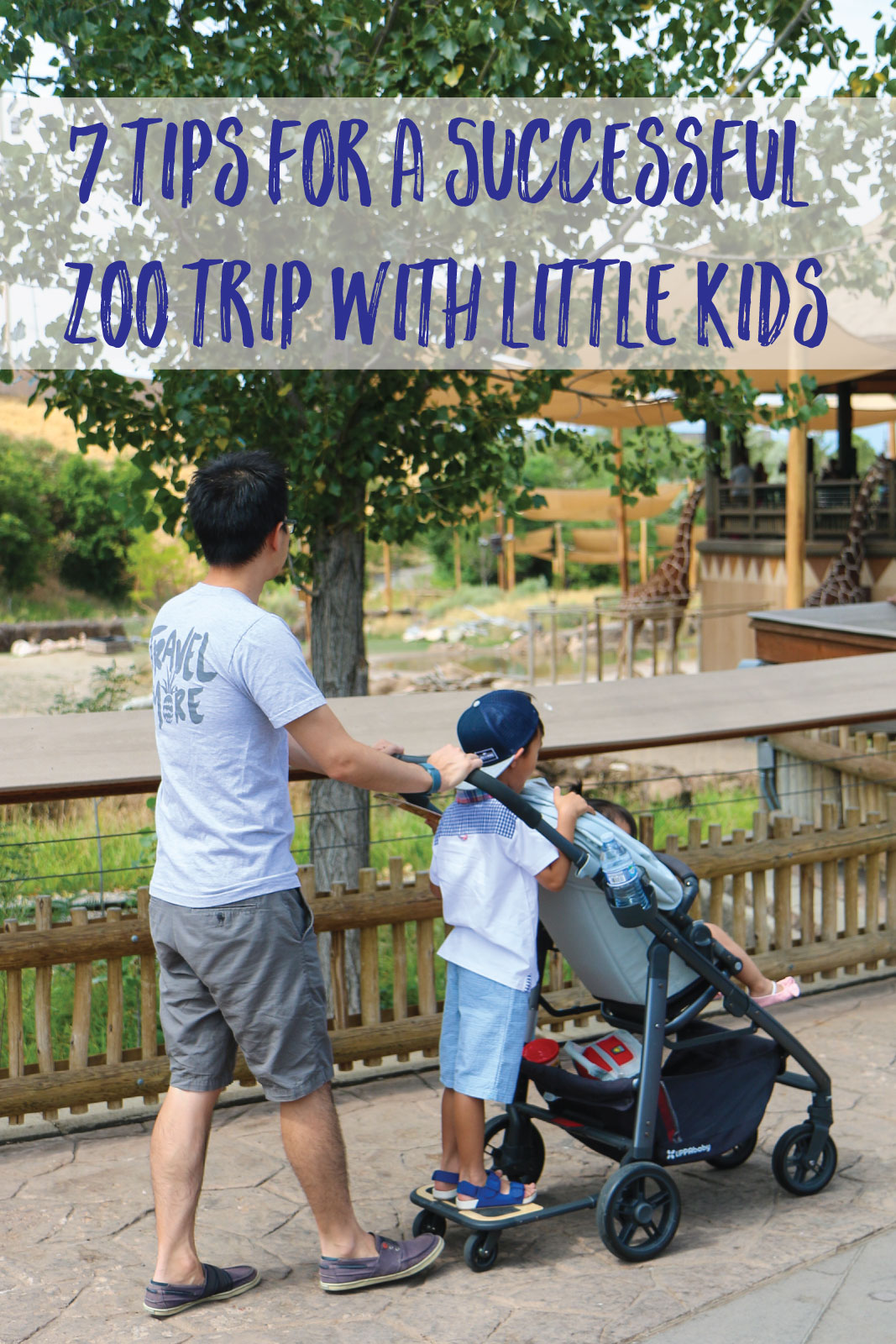 Vivian's outfit:
Romper: Crew & Lu | Shoes: Wren's Nest Creations | Sunglasses: Janie and Jack
Austin's outfit:
Top and Pants: Runchkins | Shoes: Zara | Hat c/o Jack & Winn
Marvin's outfit:
Shirt c/o Serengentee | Shorts: Old Navy
Shop the UPPAbaby CRUZ and accessories:
Got any tips for taking kids to the zoo? Would love to hear your thoughts!
This is a sponsored conversation written by me on behalf of UPPAbaby. The opinions and text are all mine.
Save
Save