I'm proud to be working with CVS Pharmacy to help spread the word about #BetterHealthMadeEasy and how to #FindYourHealthy. All opinions expressed are my own, and all product claims or program details shared should be verified at CVS.com or with the appropriate manufacturers.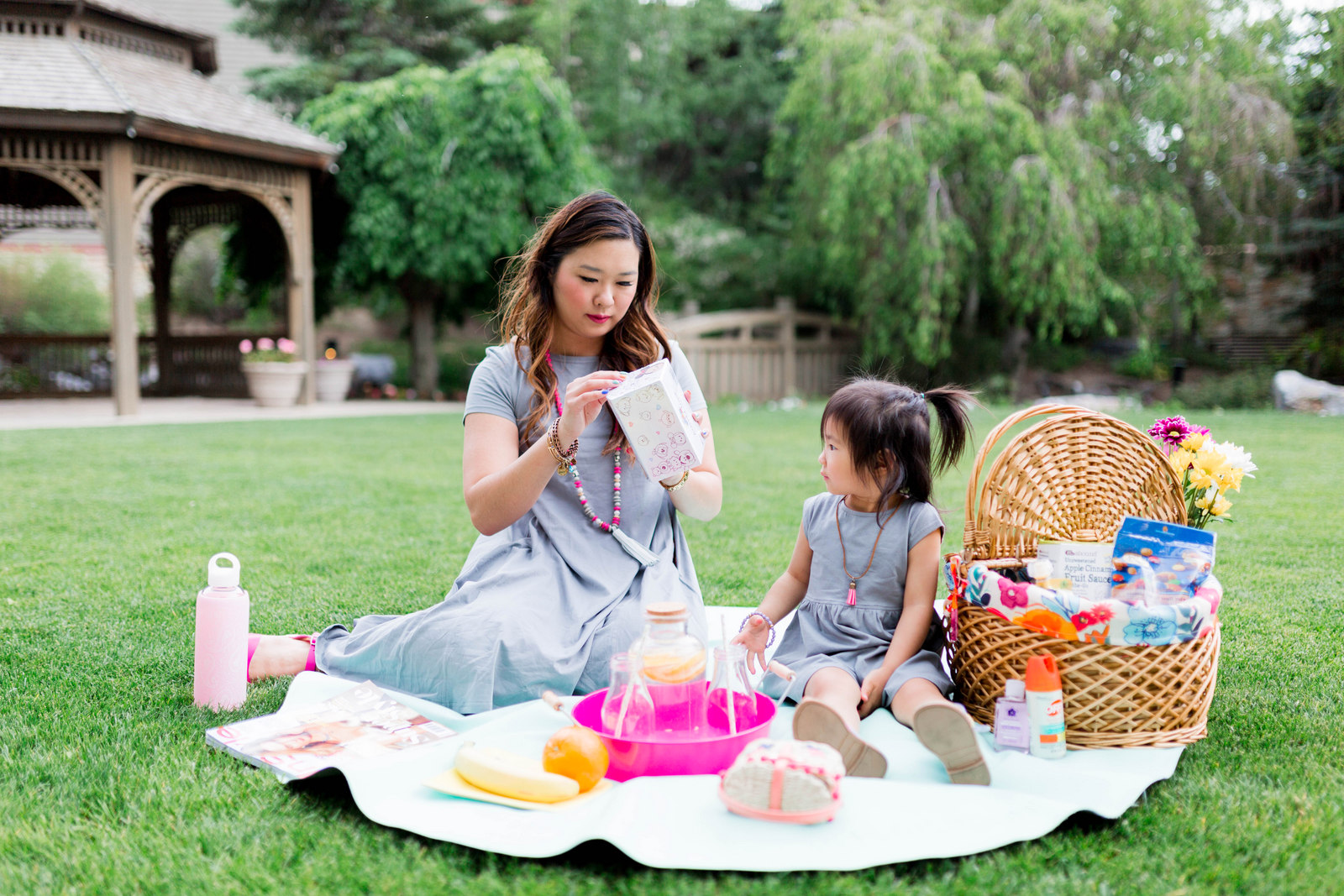 I love that Summer means being able to go on picnics and eat meals outside in our backyard all while soaking up the sun. One of the important things that we love to do is have one on one dates with our kiddos and this picnic was the perfect idea for a Mommy and me date. Oh and bonus points if you are wearing matching dresses too, just saying. 😉 I wanted to share with you some picnic essentials for picnic dates, besides of course the food. And if you are interested in saving yourself some money, I've got some info from CVS Pharmacy about their ExtraCare Rewards program!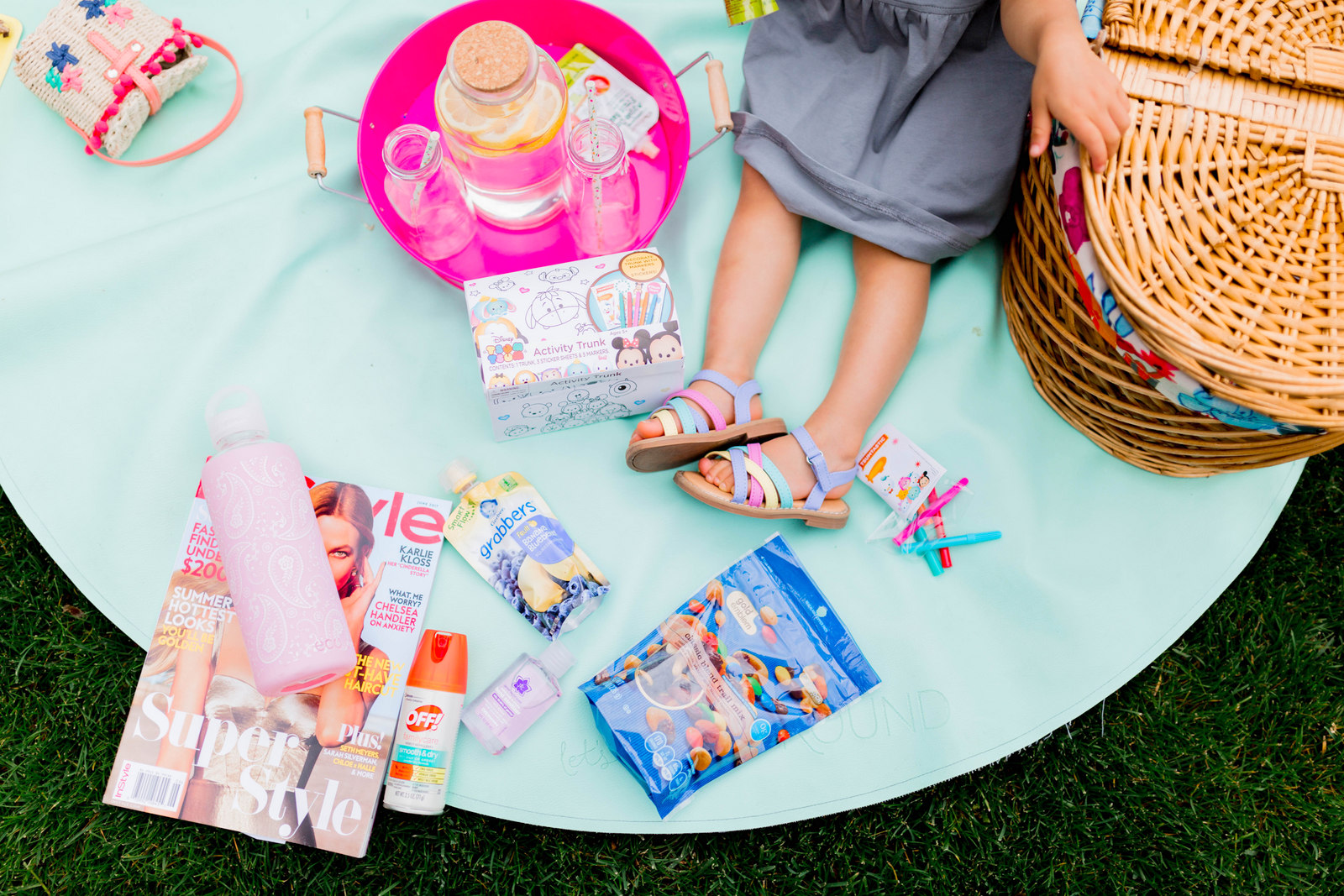 Picnic Basket. Well this one might be the most obvious, but of course you need a place to store all your food, drinks and utensils!
Blanket or Mat. And this might be second obvious picnic essentials, but you will want a place to sit on, so you aren't sitting on grass and getting grass stains!
Bottles for water or other drinks. It is important to stay hydrated when it's hot outside!
Pouches for toddler. These are honestly my back up snack or treat for Vivian. They are so easy to bring along and are nutritious and yummy (for her) too!
Easy snacks to grab by the handful. Trail mix, chips, something easy to just grab out of the bag or split up into plates or bowls to munch on will do.
Fruit. Gosh, these are easy too. My kids LOVE fruit and I could probably eat fruit all day every day!
Bug spray. Unfortunately one of the down sides of being outdoors is the potential for bugs. So make sure you sprayed down to avoid insect bites!
Hand sanitizer or wipes. When you aren't close by to a bathroom or sink, these will keep your hands clean in a pinch!
Magazines for adults / toys for kids. And of course, you may want to bring some entertainment for you and your children. Playing some tunes on your phone could be fun too.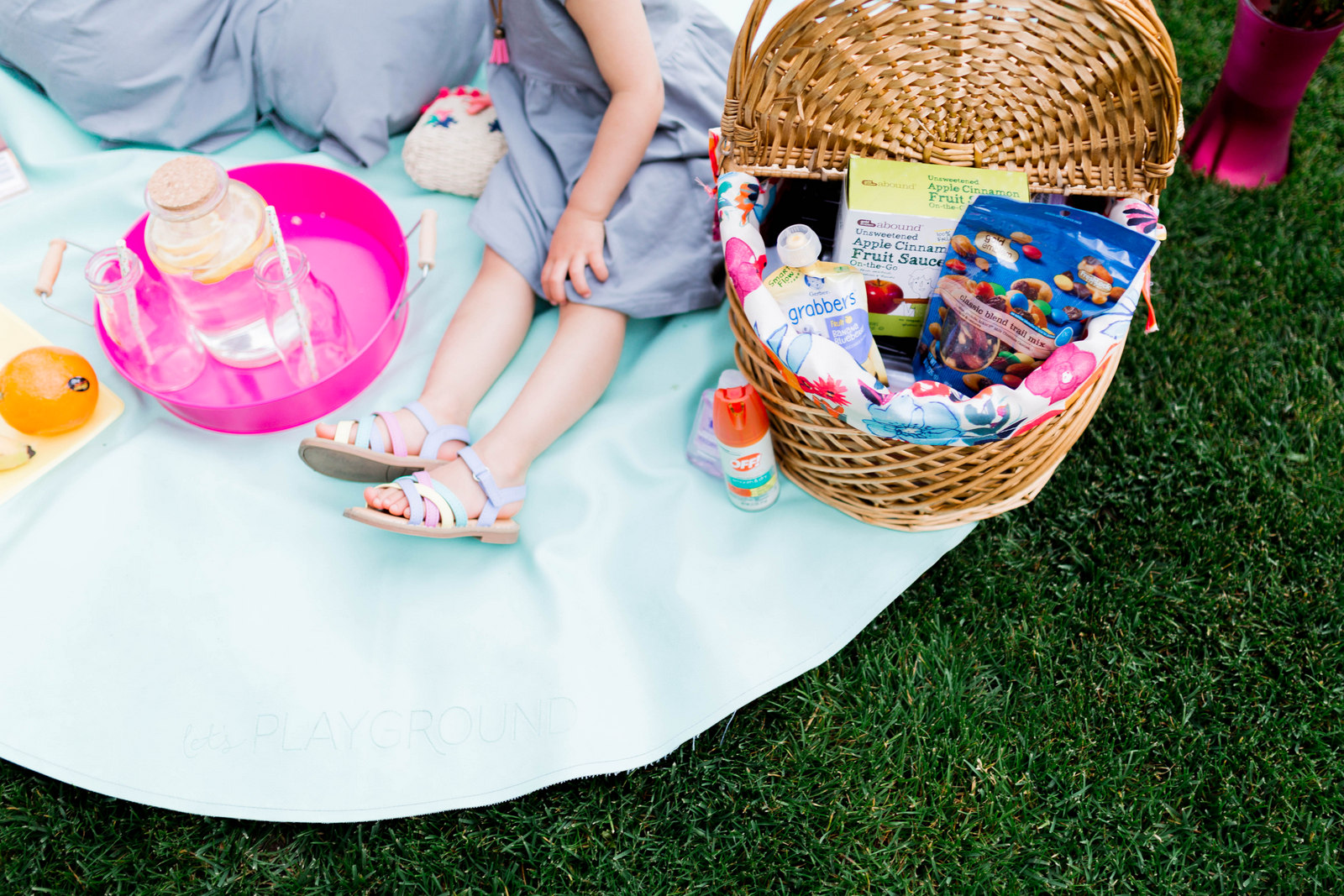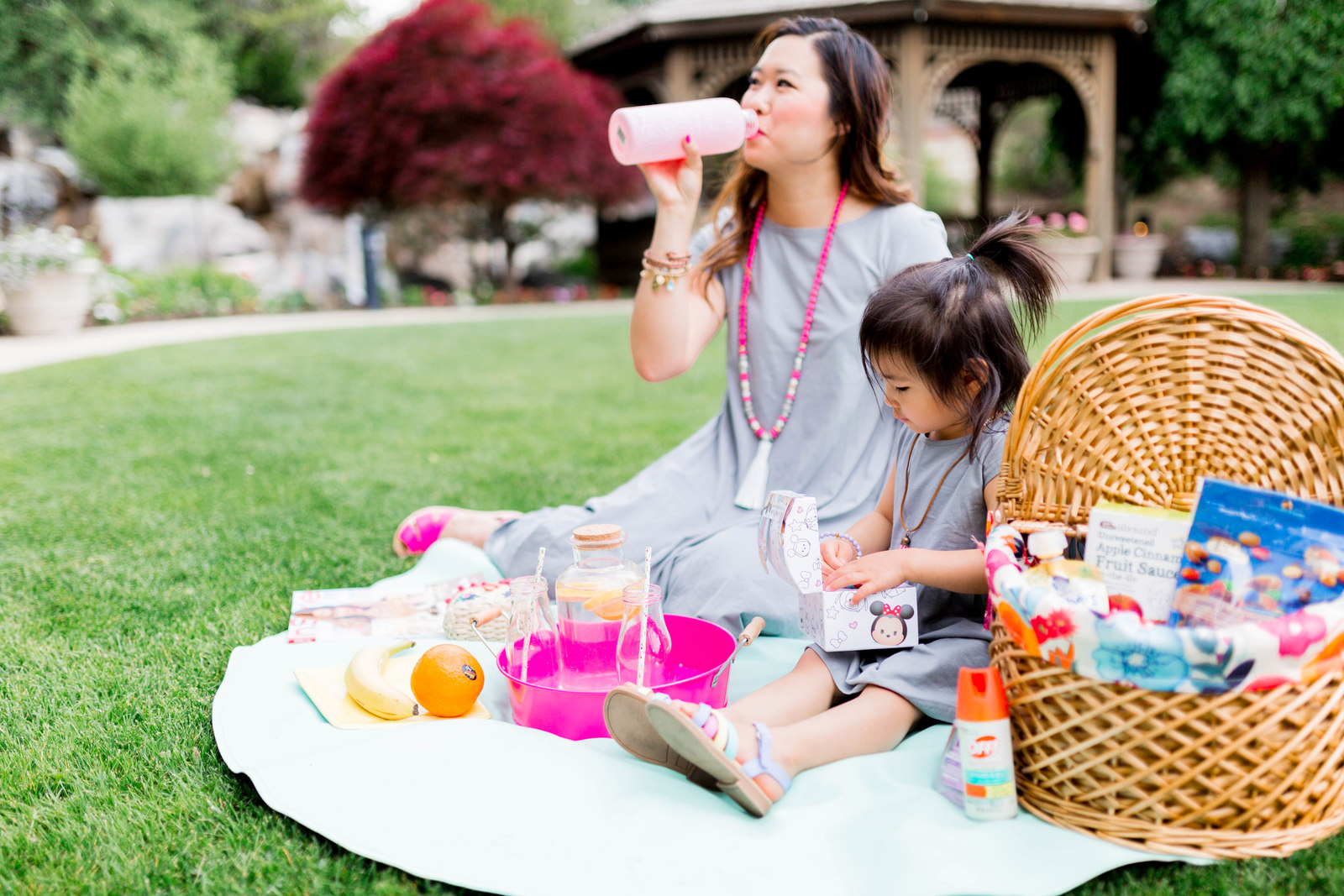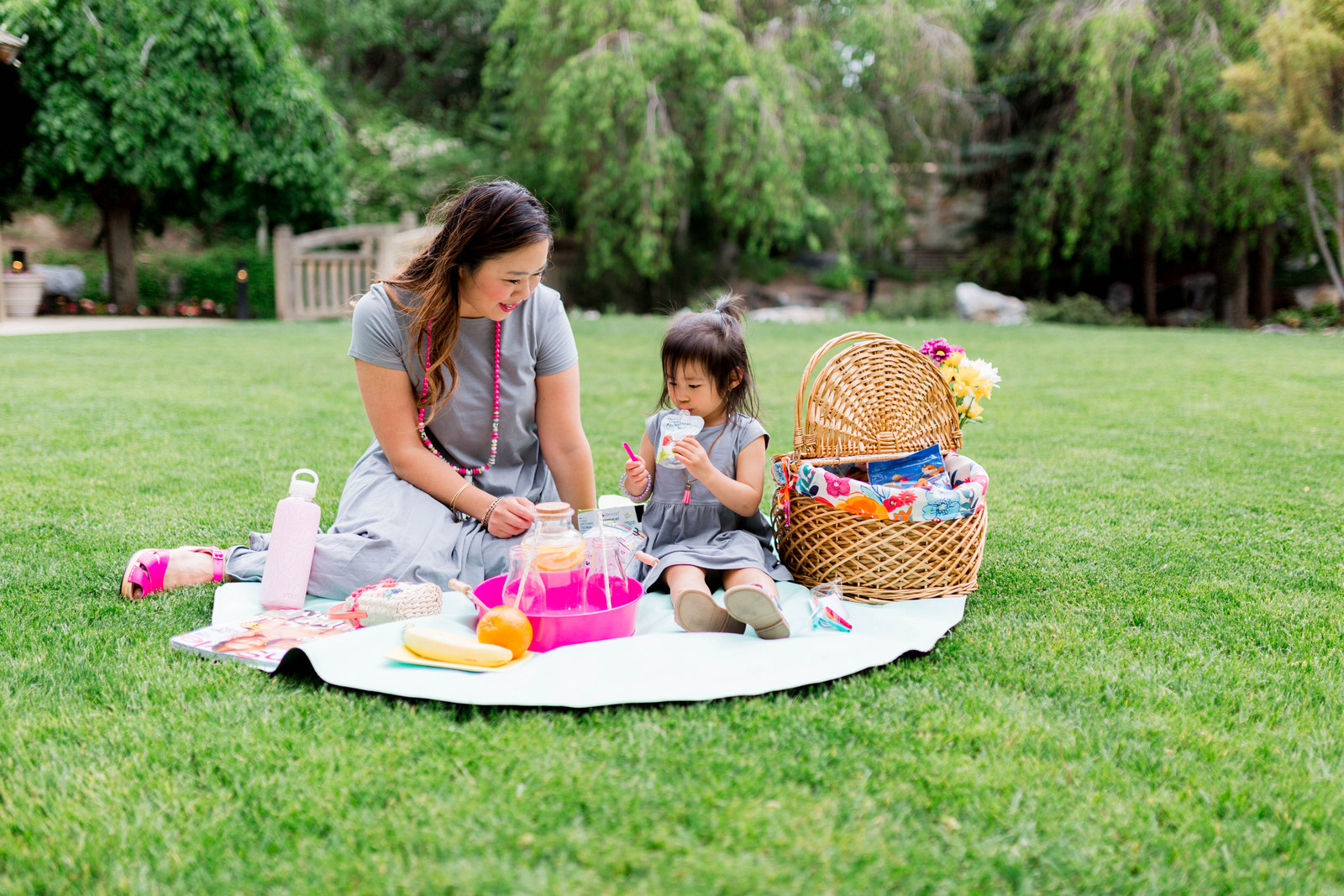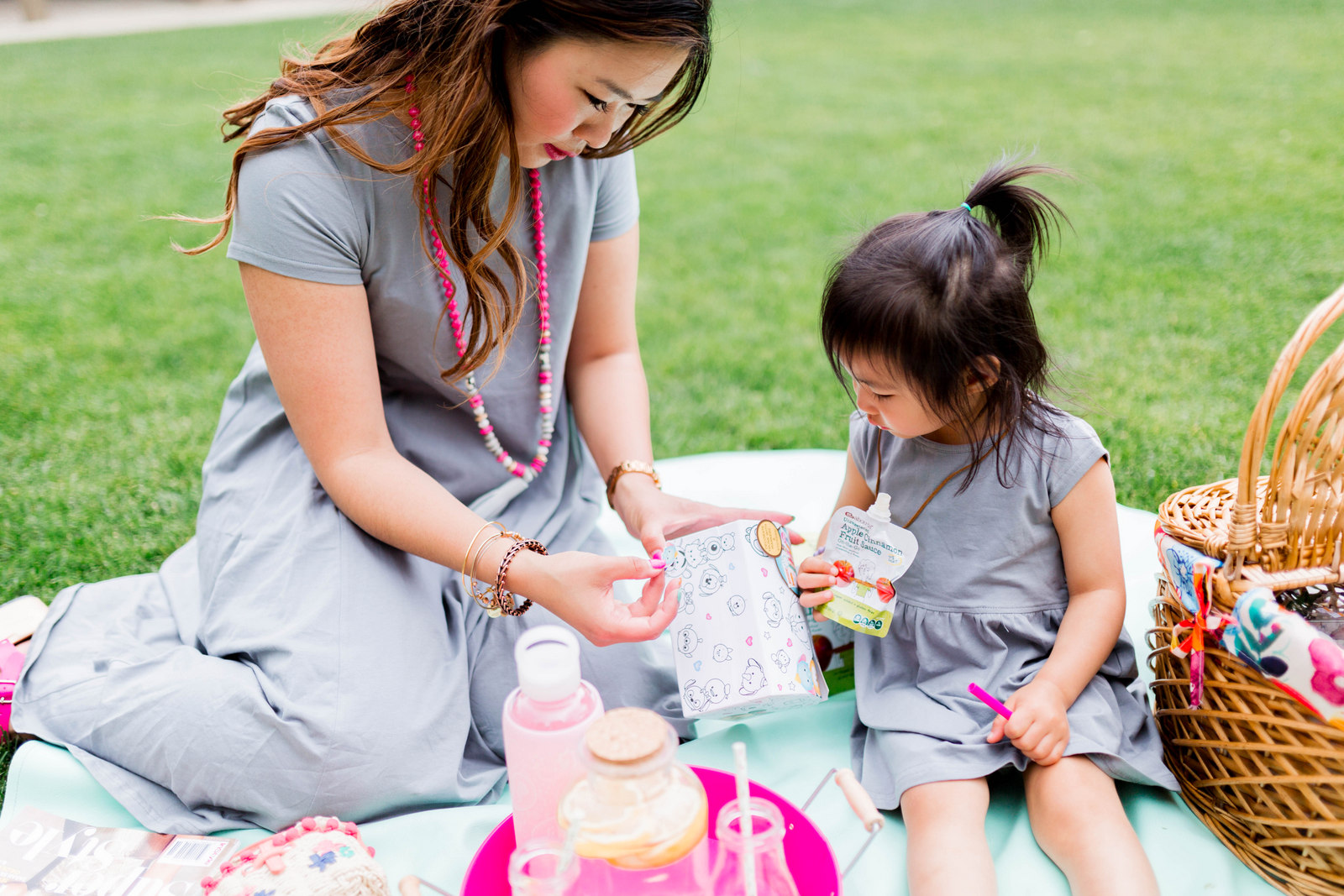 Obviously my list can be tweaked for your own dietary restrictions and needs, but this was a general guide for some picnic essentials! Many of these items can be picked up at your local CVS store and even better is the amazing ExtraCare Rewards you can earn! They will send you personalized emails to help you shop and you will earn ExtraCare Bucks just for shopping there. I've honestly been a CVS customer ever since I could drive and it's just one of those places that has you covered for so many different little essentials. ExtraCare Rewards members who sign up for email communications save, on average per year, more than 3X more than customers who don't! Nearly 1 in 4 people in the U.S. have an ExtraCare card in the last year, are you one of them??
Another great thing about CVS is their MinuteClinic®, which we have totally used before. MinuteClinic® walk-in medical clinics are staffed by nurse practitioners and physician assistants* who specialize in family health care, the best thing is that no appointment is needed. So if you are traveling in the US and get sick, you can pop into a CVS and get treated.
Photography by Shailynn Photography
My outfit:
Dress: Elegantees
Shoes: Swedish Hasbeens
Necklace: Akola
Vivian's outfit:
Dress: Elegantees
Shoes: Target
Save