I am torn. Weekends are my favorite time to just be a homebody, stay in and cook in. Although I do love taking the family out to eat for a meal or two. But what I love about cooking in on the weekends is that I actually have the time to cook. On weekdays, we are so rushed in the morning and evenings when we get home from work. Last weekend, I made these Scrambled Egg Avocado Boats for brunch and they were a hit. Even Vivian, my 1 year old, who is the pickiest eater ever, loved it! I definitely think these babies are pretty simple to make, are adorable looking and kid friendly… although I did end up feeding my 1 year old as avocados can get a bit messy for young kids, but she gobbled it all up, so I didn't mind feeding her!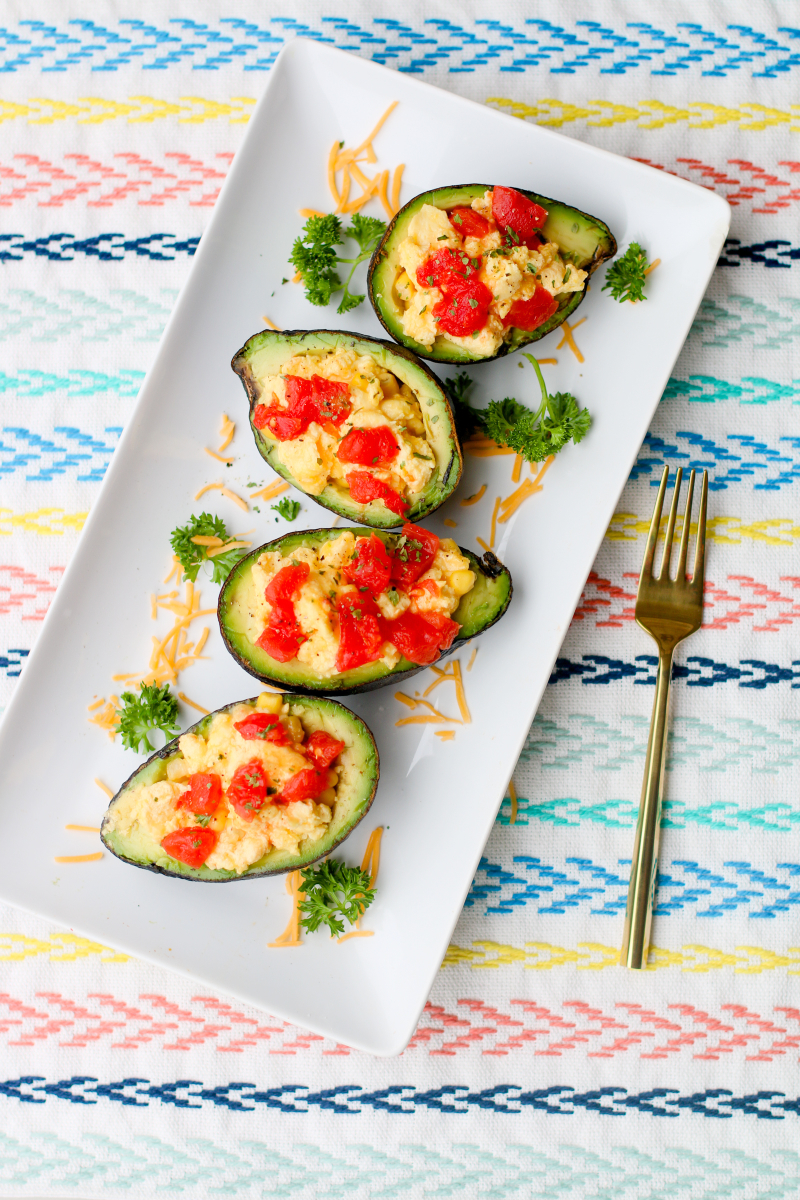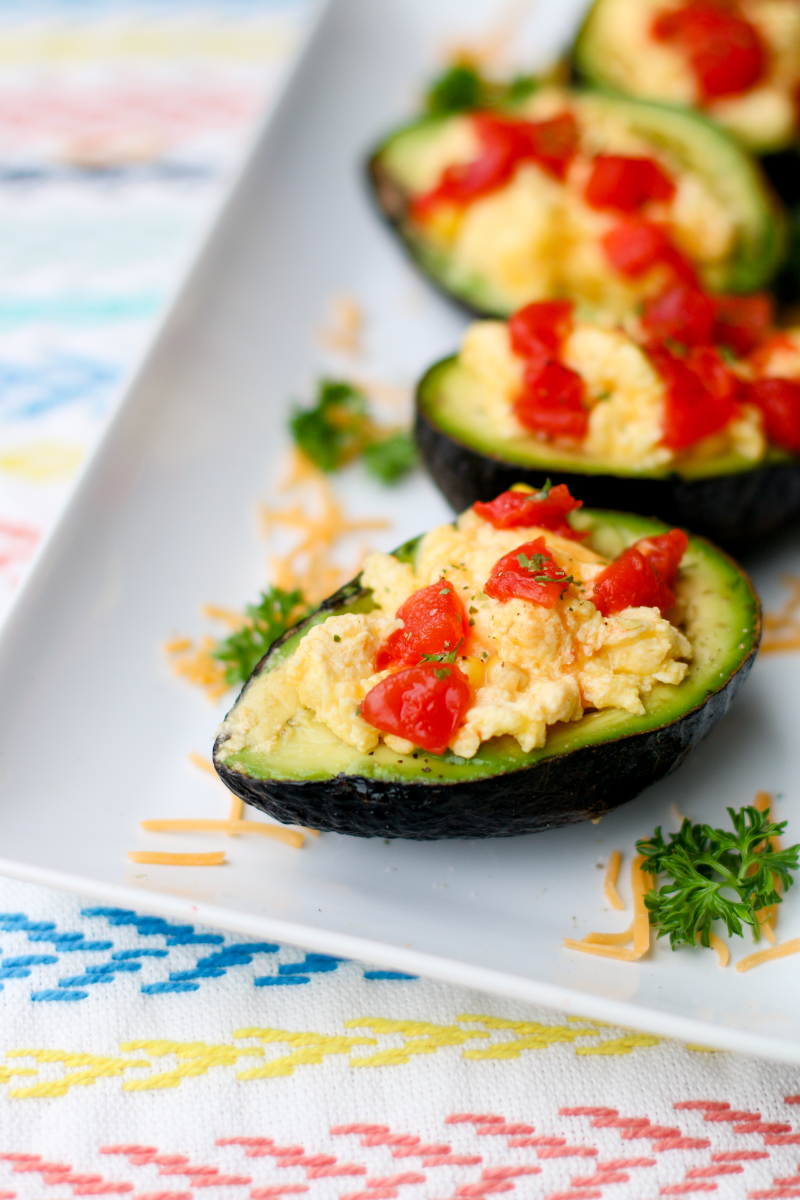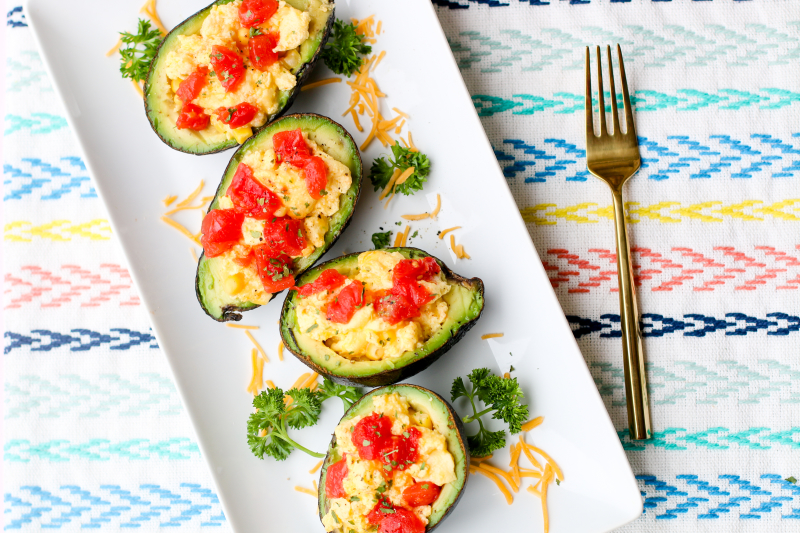 So basically what these are are half sliced avocados filled with what you would typically see in an omelet. The possibilities are endless and it really doesn't take too much time to whip up! Let me know if you try it or if you have a variation suggestion of some other things to mix in!
Scrambled Egg Avocado Boats
2016-05-15 17:43:33
Serves 2
Ingredients
2 avocado
1 tablespoon butter
1/2 cup Egg Beaters
1/2 cup Hunt's diced tomatoes
1/4 cup shredded cheese
1/4 cup corn (in kernels)
1 tablespoon dried parsley
salt and pepper to taste
Instructions
Halve the avocados lengthwise, remove pit, and scoop out some avocado so there's about .5 inches of the flesh all the way around. Season with salt.
Melt butter in saucepan on low-medium heat.
Whisk eggs and toss them into saucepan.
Mix in shredded cheese, corn, diced tomatoes to saucepan.
Fold egg mixture until the cheese has melted. Remove pan from heat.
Spoon the egg mixture into avocado boats.
Sprinkle with dried parsley.
Season with salt and pepper.
Sandy a la Mode https://www.sandyalamode.com/