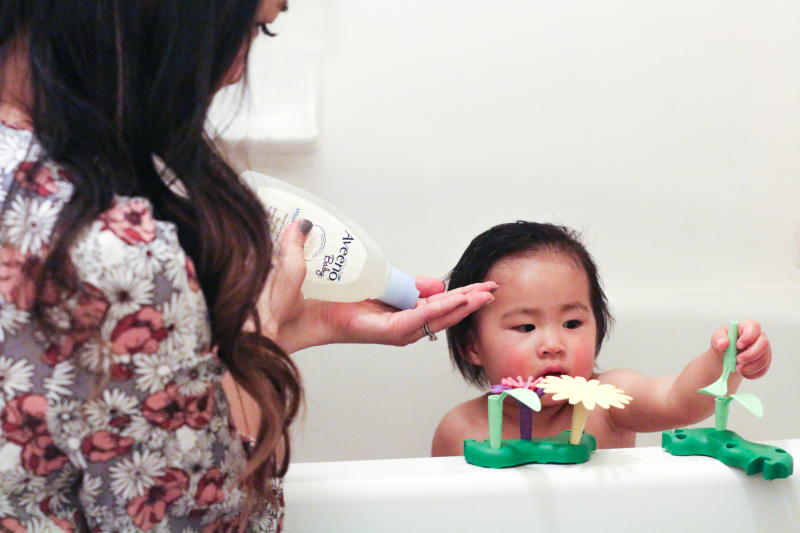 The other day, I got to hold a 6 week old and I couldn't believe how tiny her little feet were and how much she slept! It's so bittersweet to think about how fast babies really do grow up. In the blink of an eye, I went from sleepless nights and multiple diaper changes, to a toddler who runs around, talks and loves laughing with her brother. But no matter how big she grows, she will always be my baby.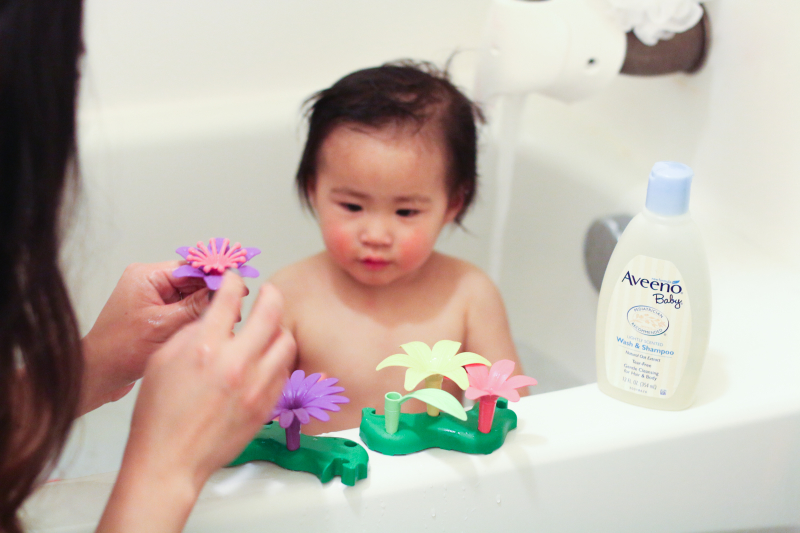 There's so many tiny moments with my little girl that I'll never want to forget, like her falling asleep in my arms, her tiny little toes, the sweet noises she makes, carrying her around all day because she loves to be held and winding down each night with a bath. As a family we have always loved Aveeno products. For bathtime, we use Aveeno Baby Wash & Shampoo. The gentle formula is perfect for washing baby's sensitive skin. And after each bath we lotion her up with Aveeno Baby Daily Moisture Lotion before putting on her pajamas. She has some dry spots on her skin, and the lotion has really helped to smooth them out and soothe irritation.
What are your favorite tiny moments with your baby that you never want to forget and/or don't want to let go of? Share your own #TinyMoments and tag @AveenoUS to show off your #AveenoBaby.
I partnered with Aveeno® on this post. All opinions are 100% my own.