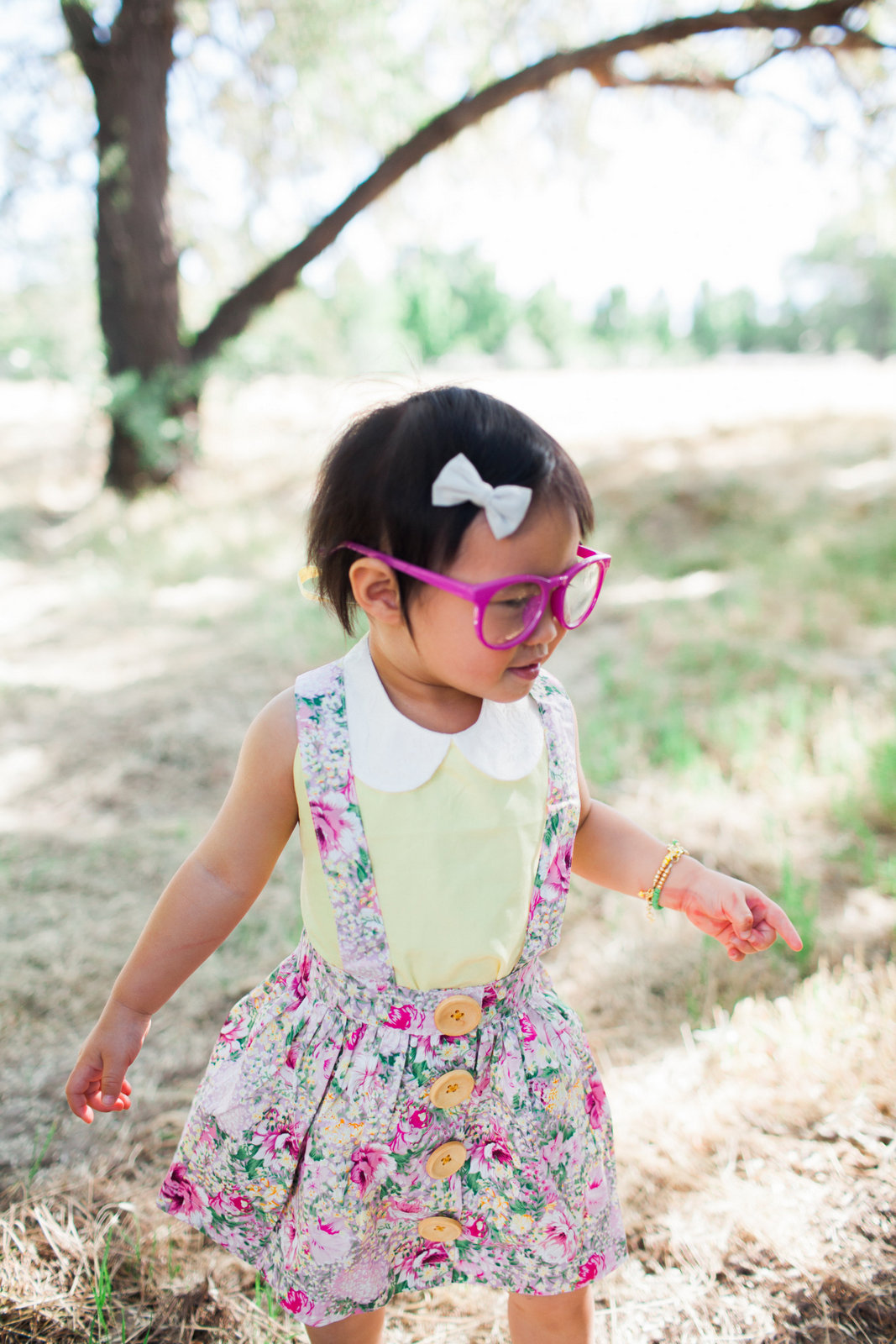 I seriously can't believe that my baby is slowly growing out of baby clothes and moving on to girl clothes, we are slowly removing the bottle from daily feedings, and the fact that she is talking up a storm now (even if we can't understand half of the things she says) is so crazy. We are seeing glimpses of "terrible two" tantrums, rebellion, and she laughs when she knows she is doing something wrong. She drives us crazy sometimes, but then pulls us in with her sweet cackle and kisses. She's got a heart of gold and even tells us to sit down and eat and offers her food to us. She plays with her babies like they are real humans (although they are all face down when "sleeping" which is against the rules supposedly) and she loves going up and petting dogs whenever we run into them. She truly and honestly loves shoes and well maybe she got it from her mama, but she really does like wearing different shoes (unlike her brother who only likes to wear the same pair over and over). I'm slowly but surely thinking about her second birthday party plans, but almost holding back to plan it because I don't want to believe that it is coming up so fast (in September)!







Outfit #1
Top c/o Lacey Lane
Suspender Skirt c/o Lacey Lane
Bow c/o Lacey Lane
Shoes: Zimmerman Shoes
Glasses: FJS Pop Shop
Bracelets: June and Penny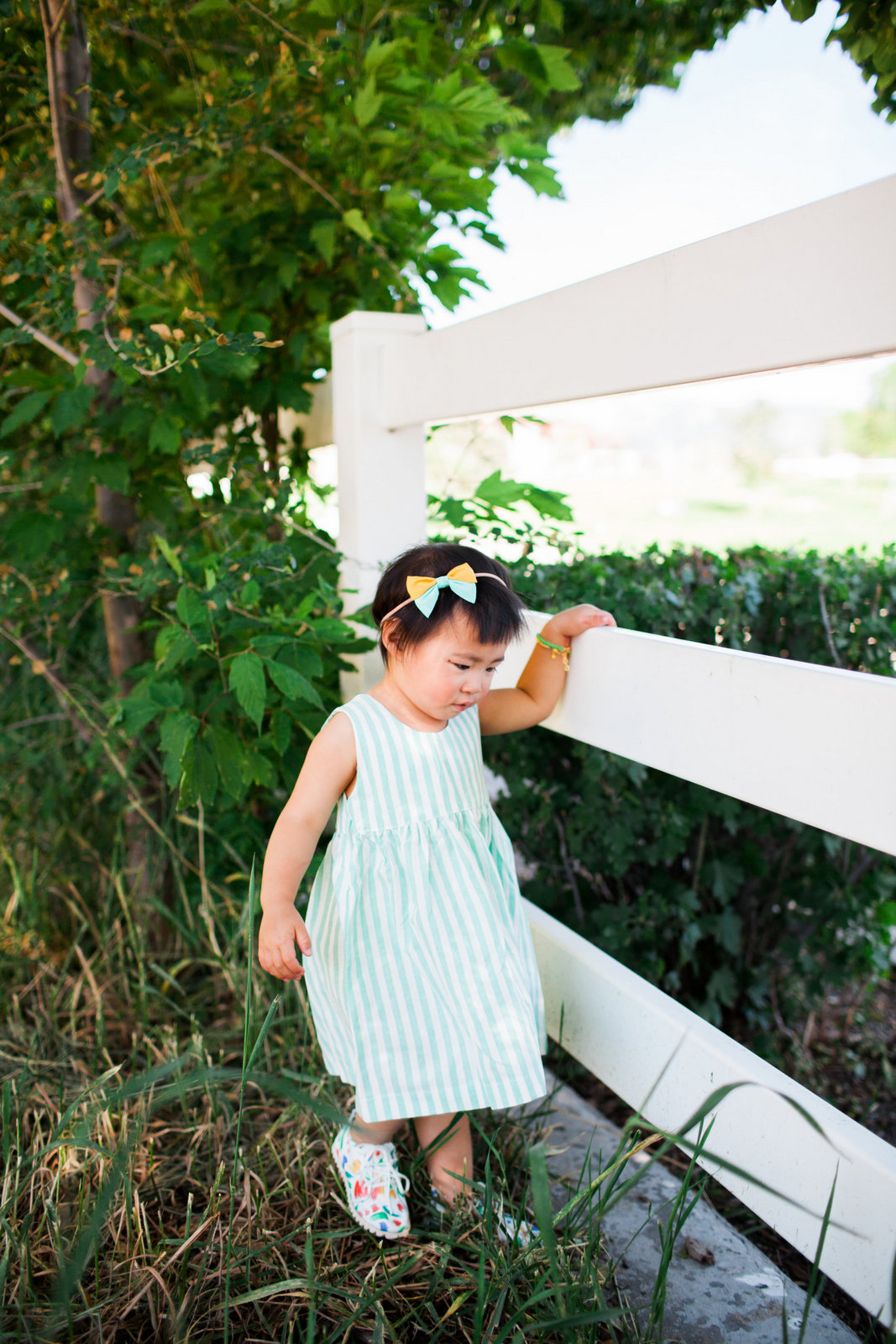 Outfit #2
Dress c/o Lacey Lane
Headband c/o Free Babes
Shoes c/o Lili Collection
Bracelets: June and Penny
Photography by Pierson Photo Company
My absolute favorite stages of her life so far have been 9 – 18 months. It's just the time when they are so innocent, sweet, learn to walk and talk, and I just love seeing the big world through her eyes. I could sit there all day and watch her talk, eat, sleep, play… it's just the cutest little thing!! What is your favorite baby age/month?
Save