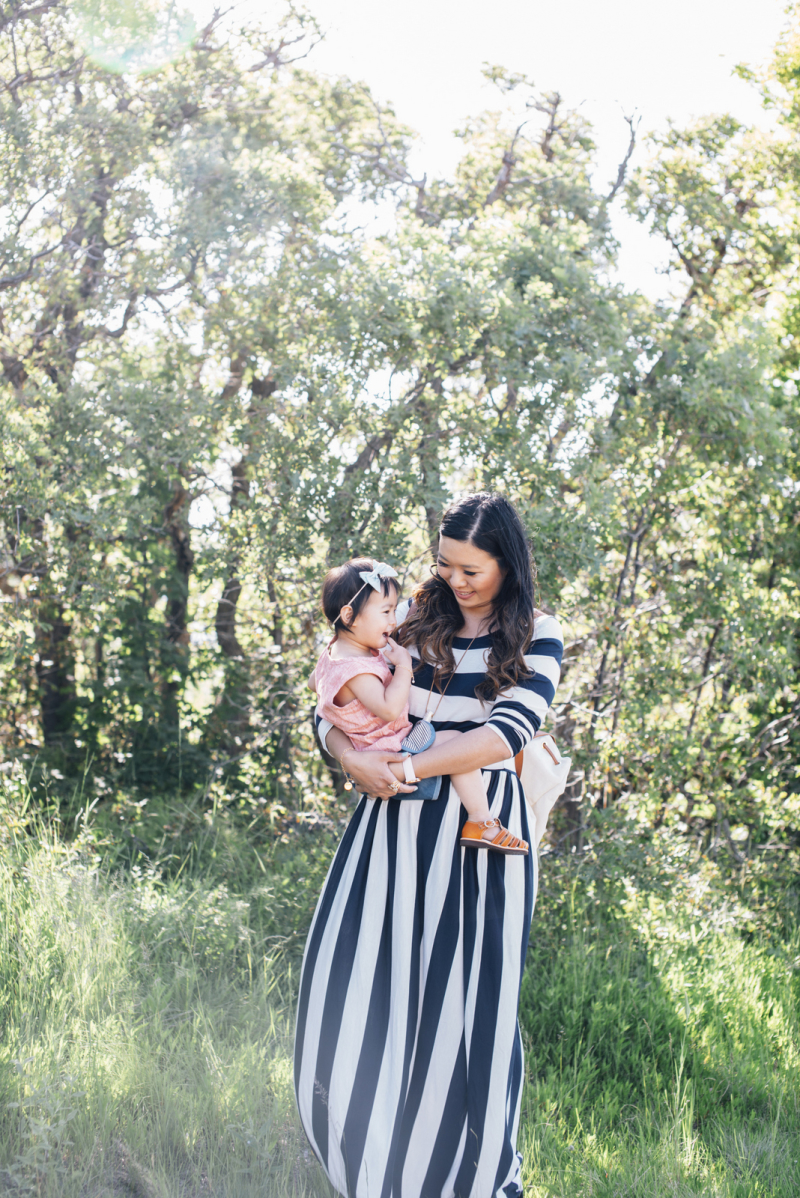 With Summer in full swing here in Salt Lake City, Utah, and I mean FULL SWING 100 degrees temperatures here, every weekend I try and plan a little fun family activity for the kids! Whether it's just exploring a new area in town or hitting up a local carnival, there's TONS to do here and I just wanted to share my top 5 favorites!
But first, Vivian and I are both wearing our summer stripes in this casual outfit. Yes, to me, maxi dresses are the ultimate casual but dressy look. I own way too many but I can't get enough. It's like shoes. This striped one is from Shabby Apple and I think it's all sorts of amazing. It runs a little long and big, so I would size down if you are interested in getting it! Also, Vivian's little top and striped shorts set is from Wildly Co, a brand that has lots of great basics for kids. And her adorable shoes are from Adelisa & Co. One look at their shoes and you will want ALL OF THEM, I swear. They are just darling!
Now on to the list!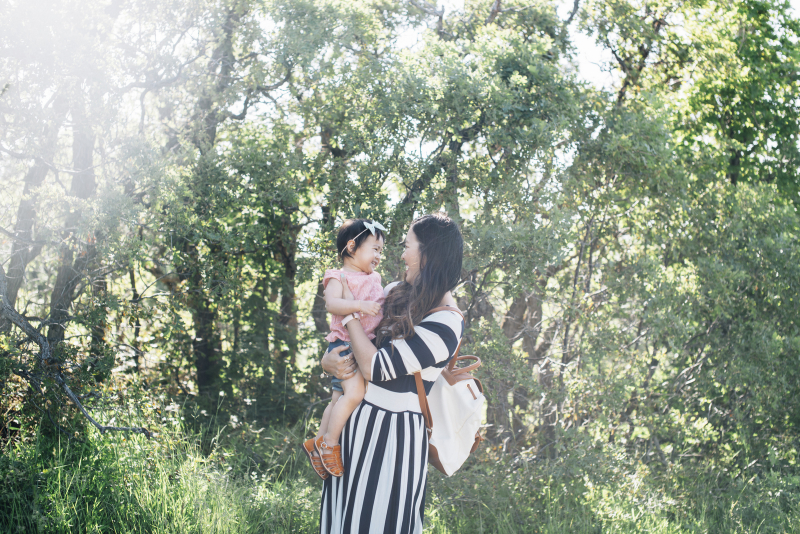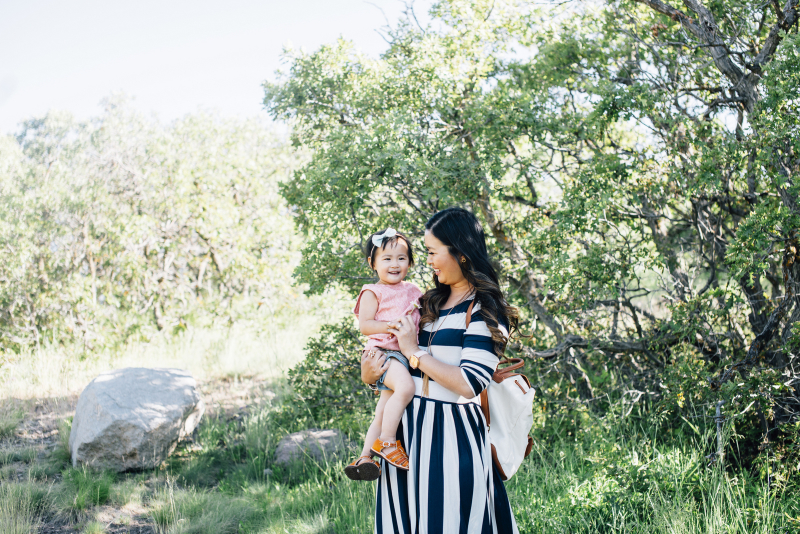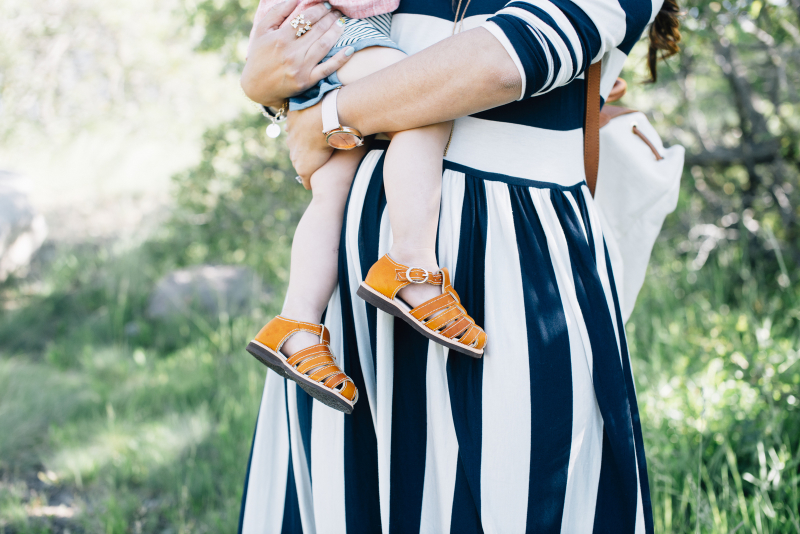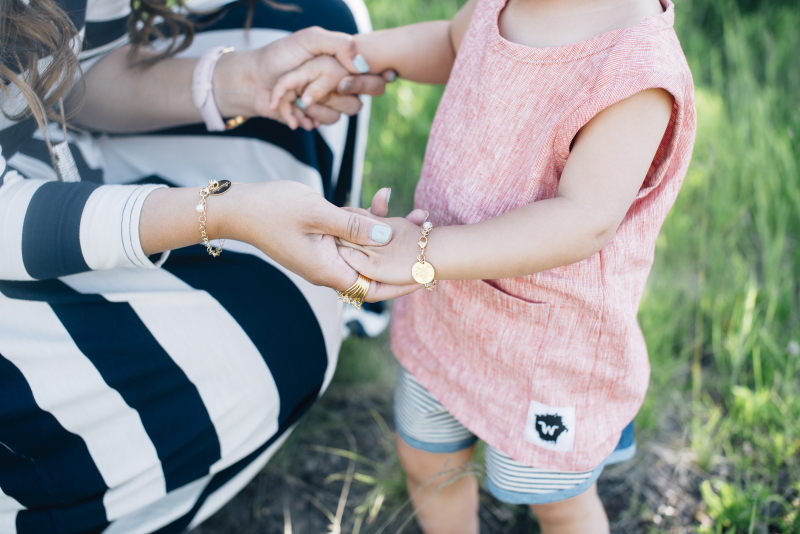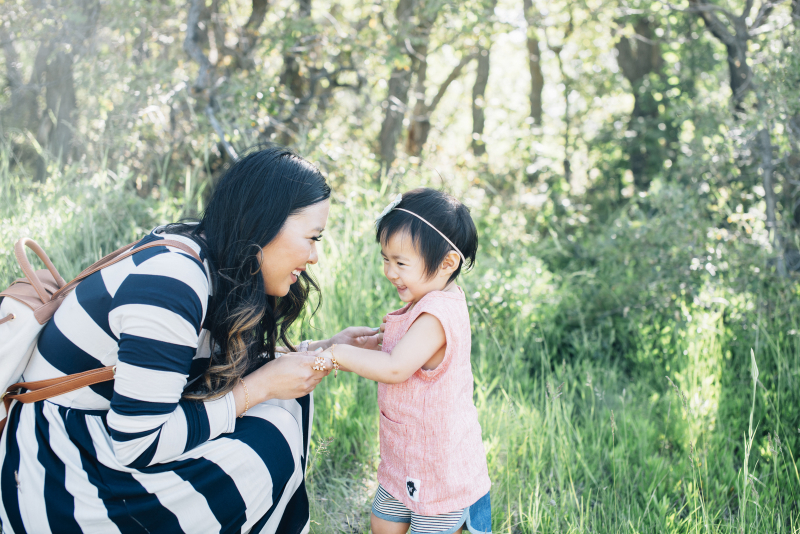 Top 5 Summer Activities for Families in Salt Lake City, Utah!
1. Go splash at a splash pad (I will be sharing out recent adventures one in tomorrow's post)! I love that this is free fun and the kids are obsessed with splashing around in the water. It's a great way to cool off from the Summer heat! Coupons 4 Utah has a great list of them!
2. Go to Farmer's markets. My favorite ones are the ones in downtown SLC on Saturdays as well as Park Silly Sunday (in Park City, UT) on Sundays! Both have little popsicles that the kids love, HA! Among other great vendors of course!
3. Explore a new scenic area. We have down little hikes up Little Cottonwood and Big Cottonwood Canyons. We love visiting Tibble Fork. Suncrest in Draper, UT (where these pictures were taken) has a cute little market and biking trails. And the one thing on my list next is Timpanogos Cave.
4. Visit the local city carnivals/fairs. So every Summer, each city has their own fair or carnival. A few weekends ago we went to the South Jordan one and Strawberry Days in Pleasant Grove. It's generally the same carnival rides that go around to each city but then there's other events like parades or special desserts thrown in that give each city it's own unique flair.
5. Head to the beach. My favorite "beaches" in Utah are really sand by lakes. We love Oquirrh Lake in Daybreak, South Jordan, UT and Blackridge Reservoir in Herriman, UT. Their sand is the best and you can take a dip into the water too!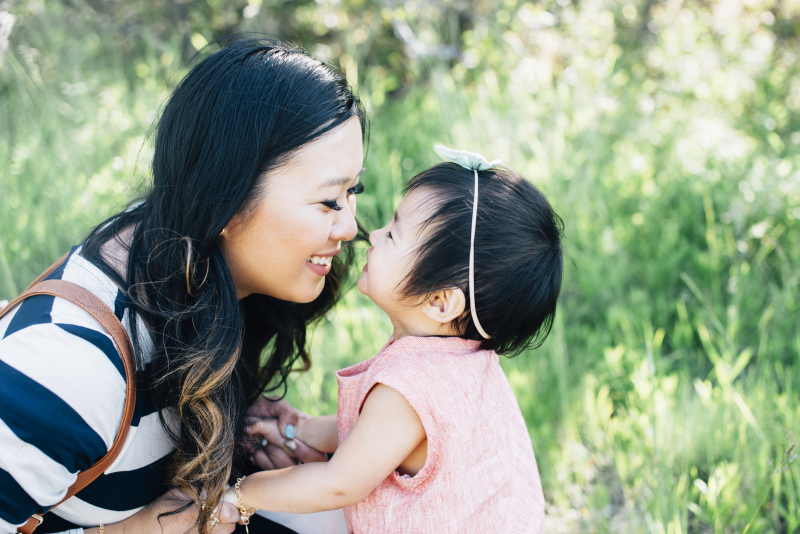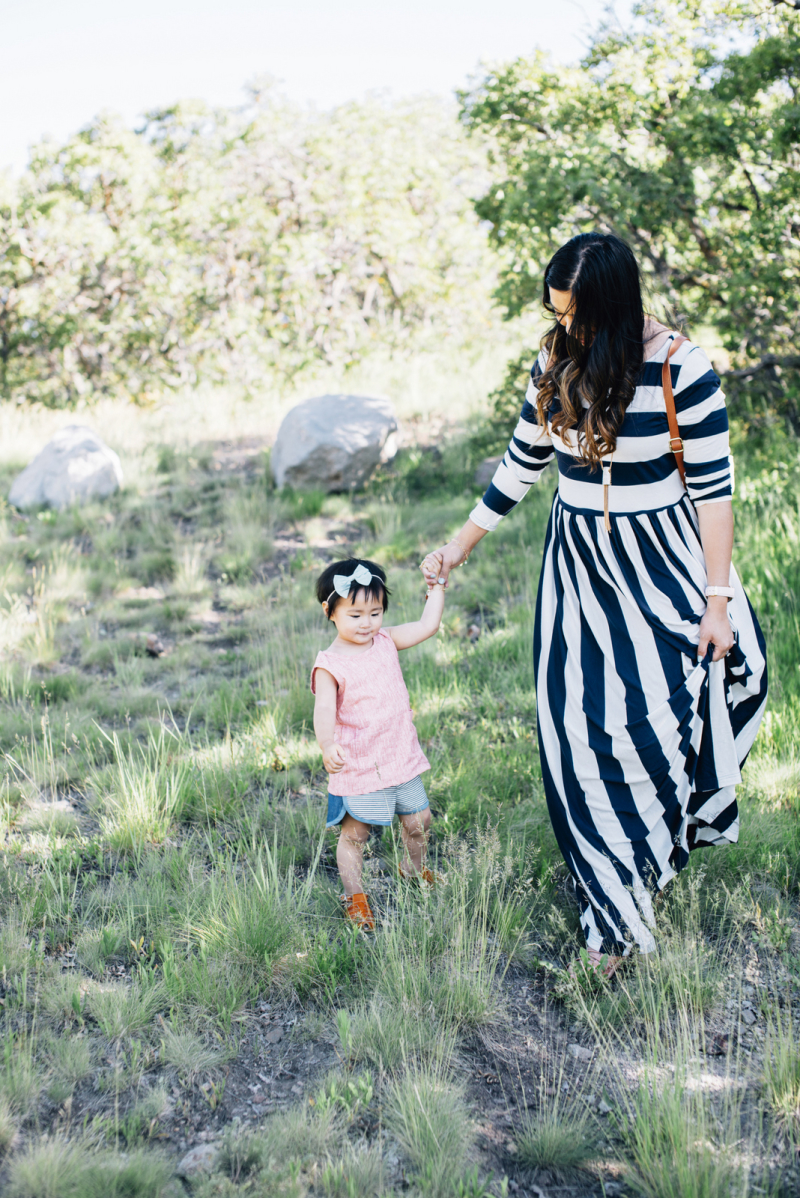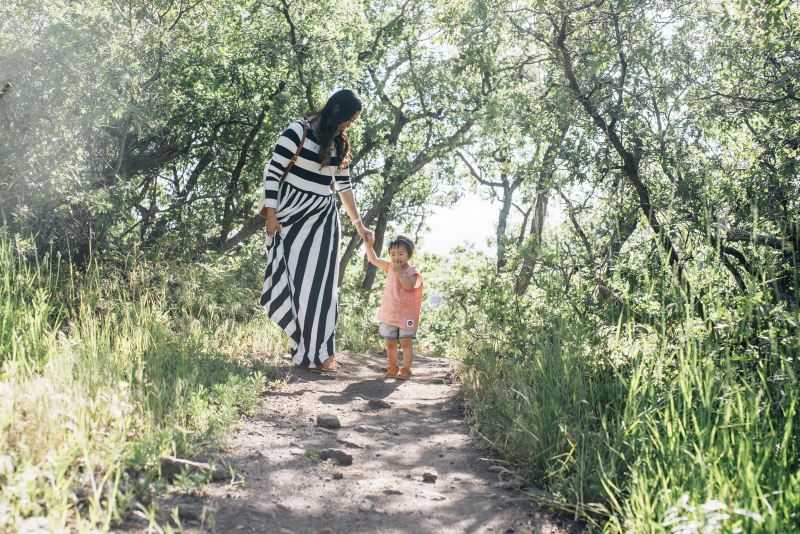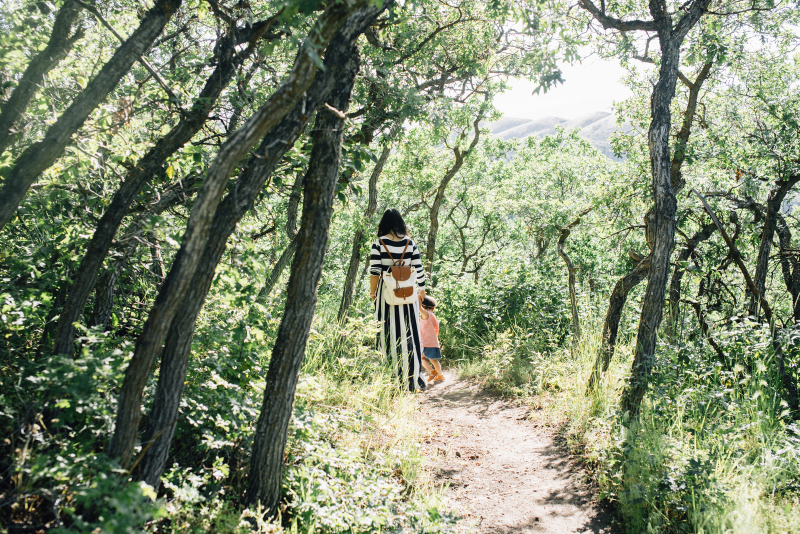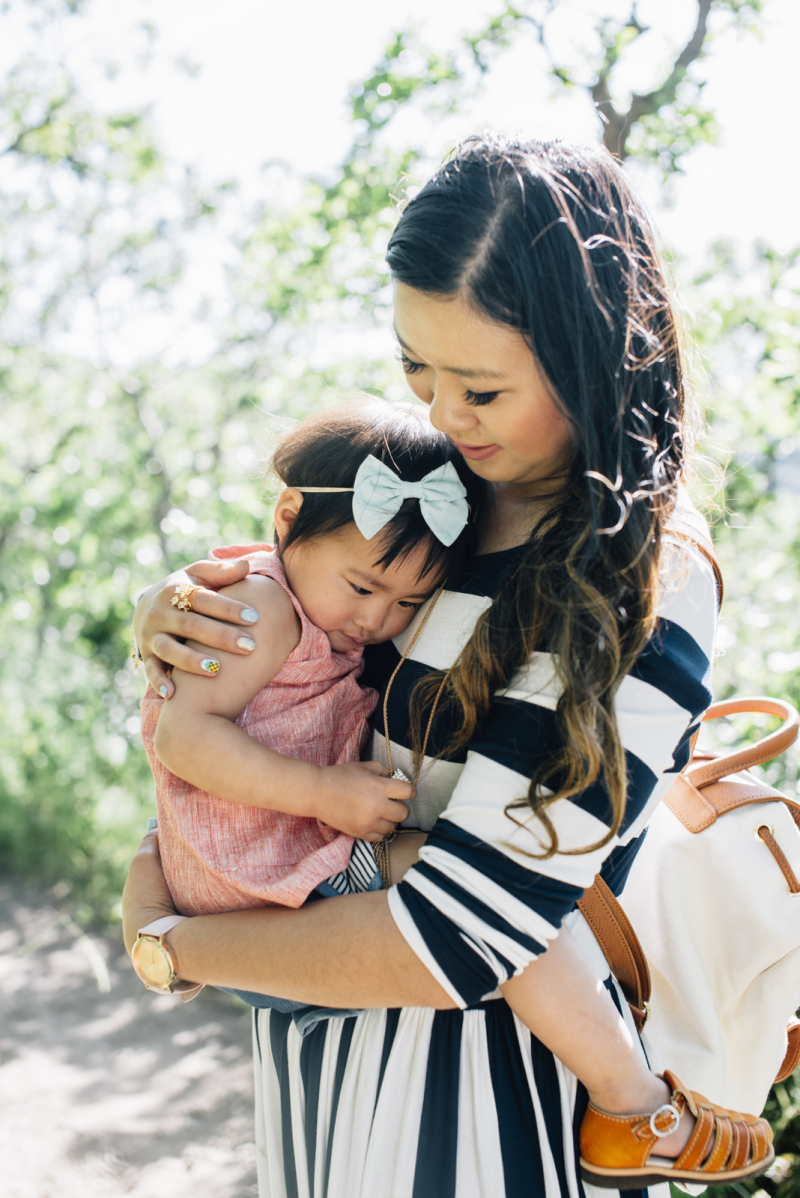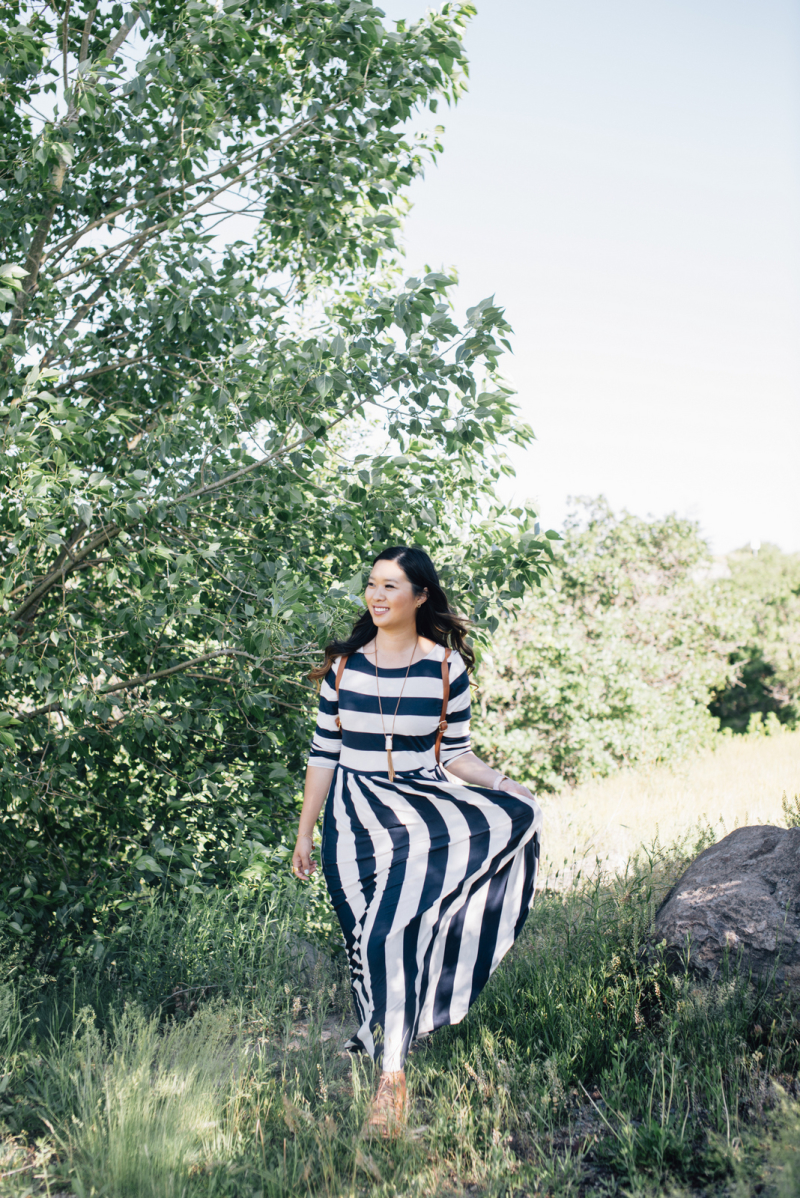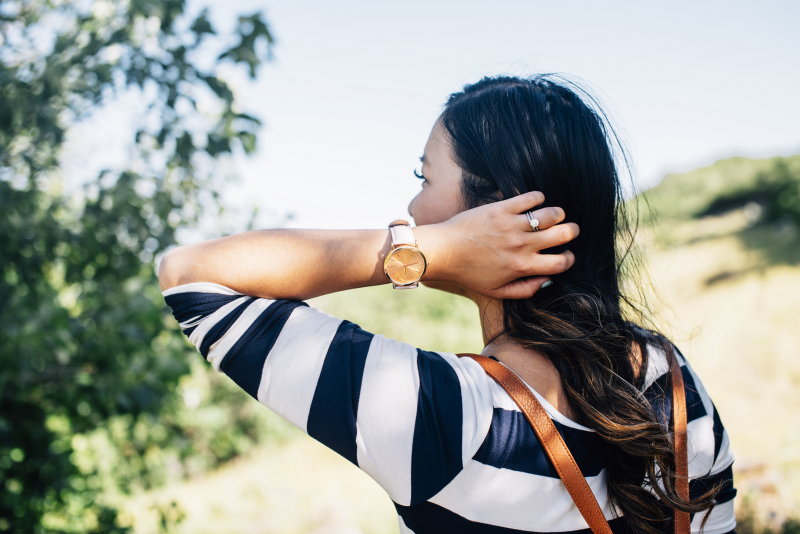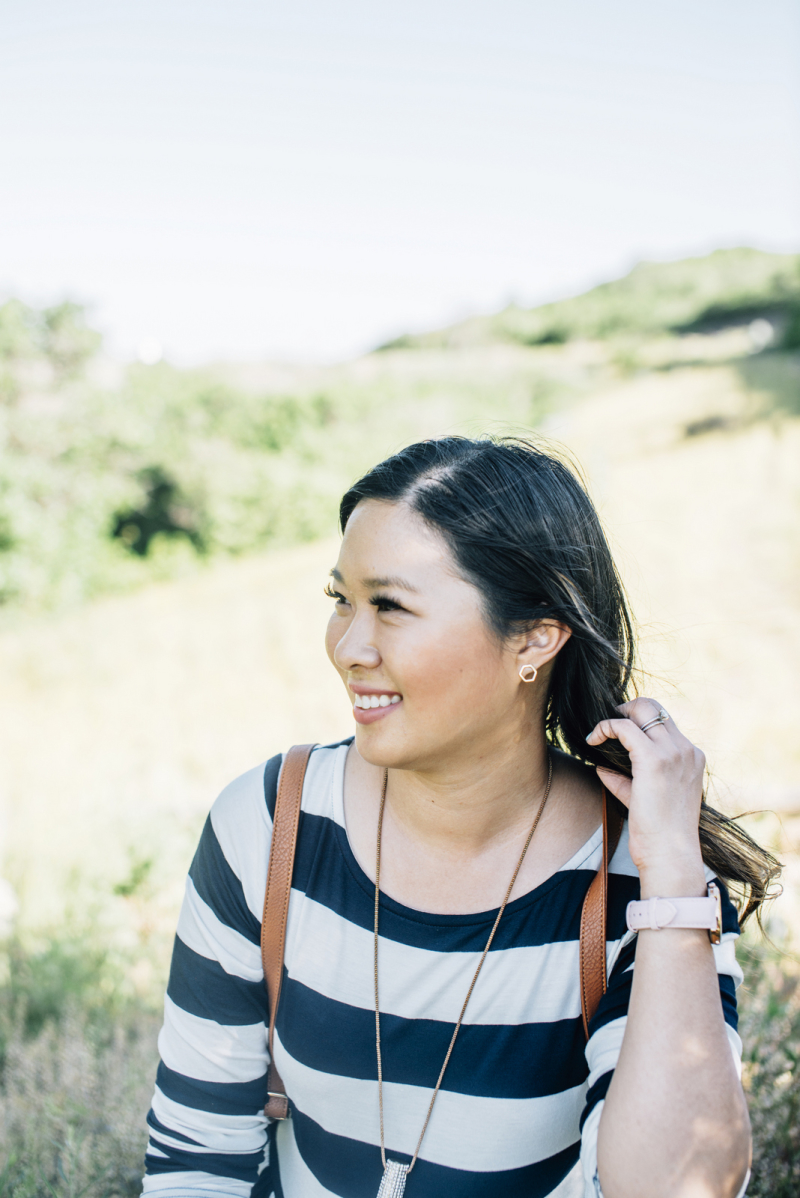 My outfit:
Dress c/o Shabby Apple
Backpack: ShoeDazzle
Shoes: Target
Bracelet c/o Little Field Lane
Vivian's outfit:
Top c/o Wildly Co
Shorts c/o Wildly Co
Shoes: Adelisa & Co.
Bracelet c/o Little Field Lane
Photography by Jill Collier Photography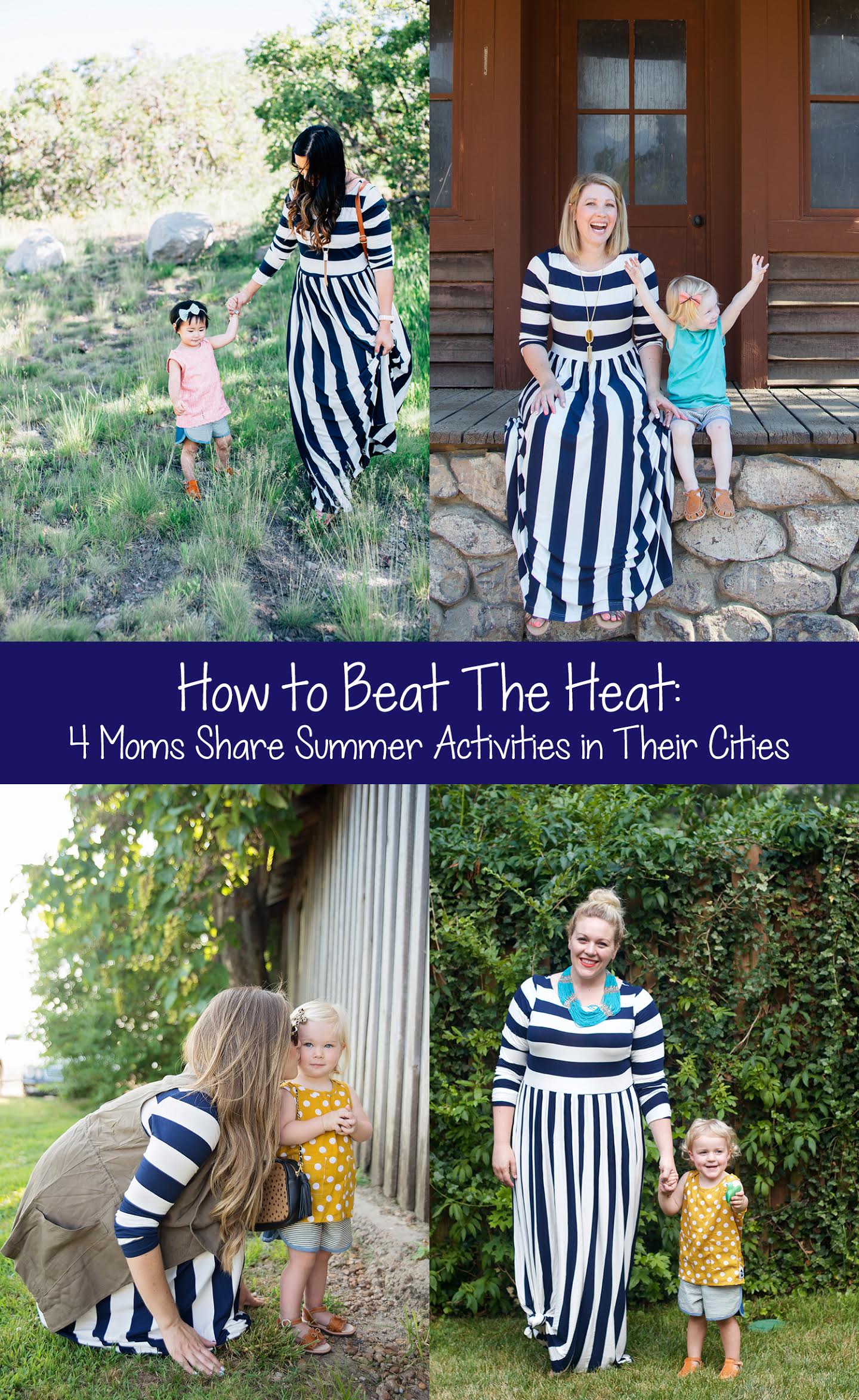 Lipgloss & Crayons | Chasing Davies | Walking in Memphis In High Heels
Make sure to visit these mamas and girls for their take on Summer stripes! And also, if you haven't joined our Facebook group yet, called "Mamas and Mini Style Collective, you should! Is a place for mamas to share their own fashion as well as their kid's fashion. It is designed to be a space for inspiration, sharing, chatting, posts about sales, new launches, etc. And we would love to have you along on the ride with us, so pop on over and join!!! We'd love to have you!
Utah locals, got any other ideas of Summer activities to do with the kids?