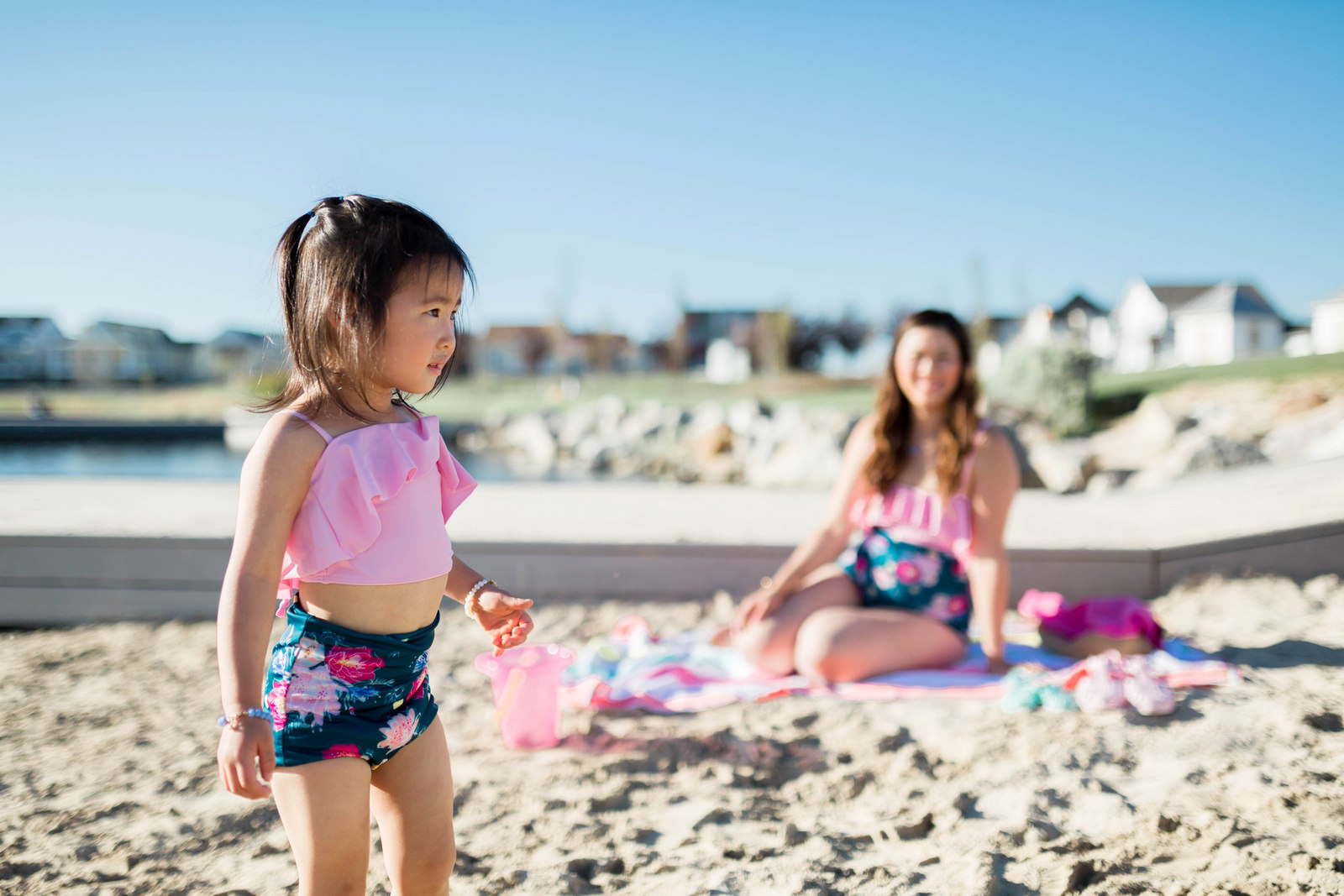 Who else is excited for Summertime? With warm weather here to stay (finally Utah), I've got lots of things planned for our family that I want to check off this Summer. Unfortunately, we don't actually get a Summer break and with moving to a new house, it will prove harder to really just relax and have fun, but I am making it a mission to make sure my kids still have a fun Summer!! So week day nights and weekends will be when we plan to get our family summer bucket list checked off! Here's 15 fun and attainable things I came up with for our list (if I add too many, I find that they won't all be as achievable) and I am a love-to-check-things-off-the-list type of person!
15 Fun Ideas For your Family Summer Bucket List
Have a picnic in a park.
Build a sand castle.
Eat ice cream for dinner.
Go camping in your backyard.
Go to a county fair (Utah has a ton of them!)
Have a BBQ
Watch a fireworks show
Go for bike rides or family walks.
Visit a Farmer's Market
Play at the splash pad / water park.
Make a fruit salad.
Go berry picking and make jam.
Go to an outdoor concert.
Go on a road trip / staycation.
Blow bubbles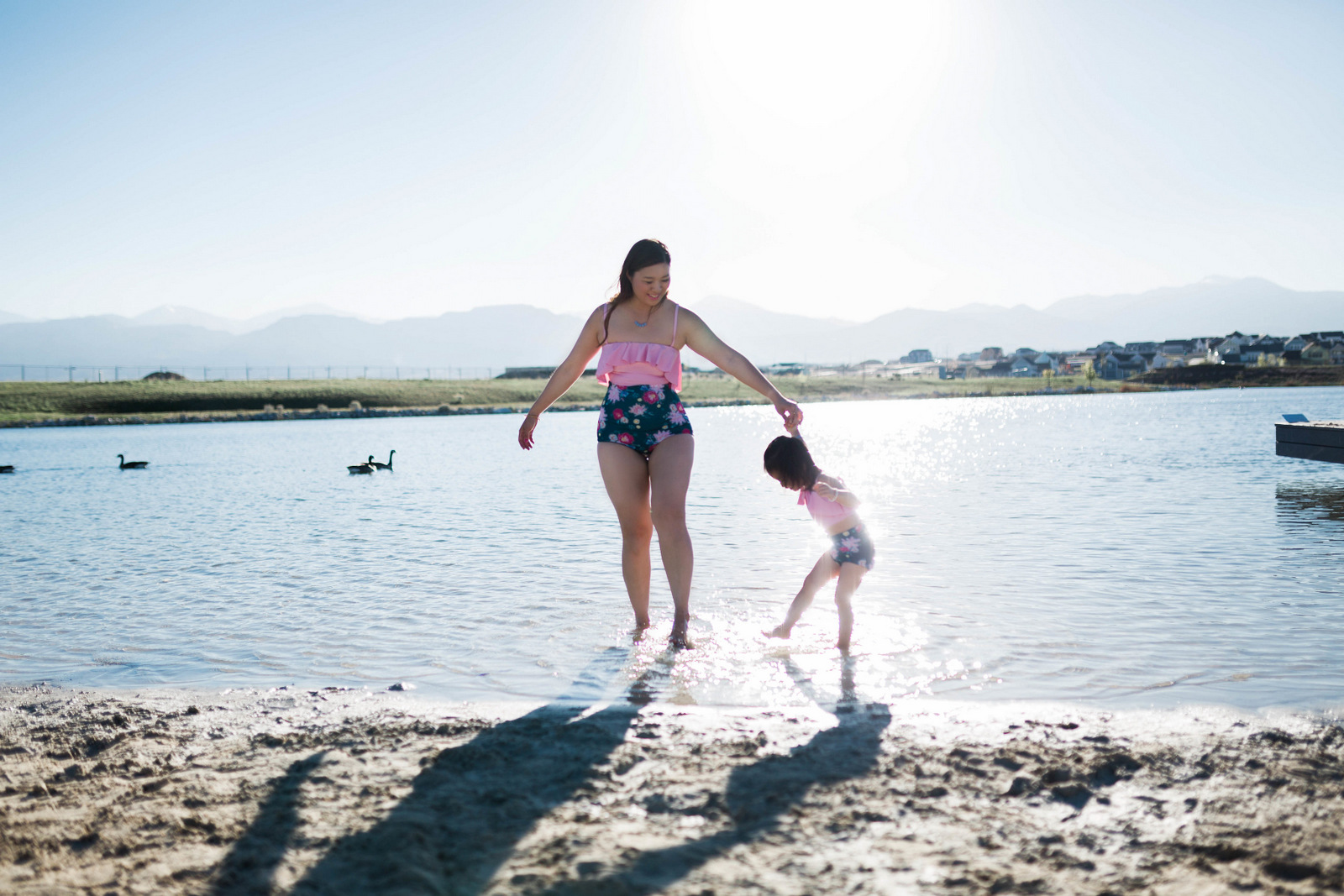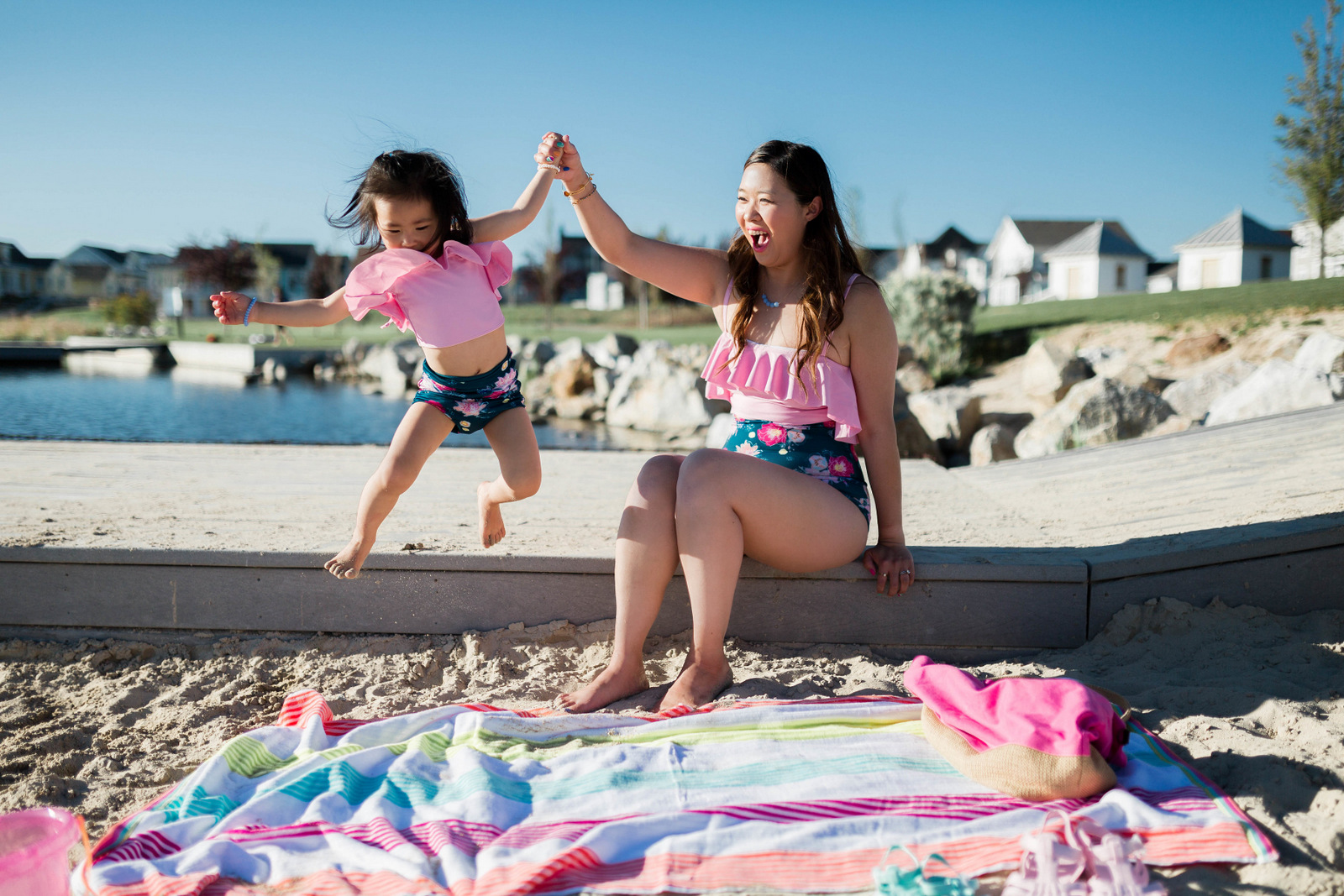 Photography by Shailynn Photography
Swimsuits c/o June Loop
Shoes: Sun Jellies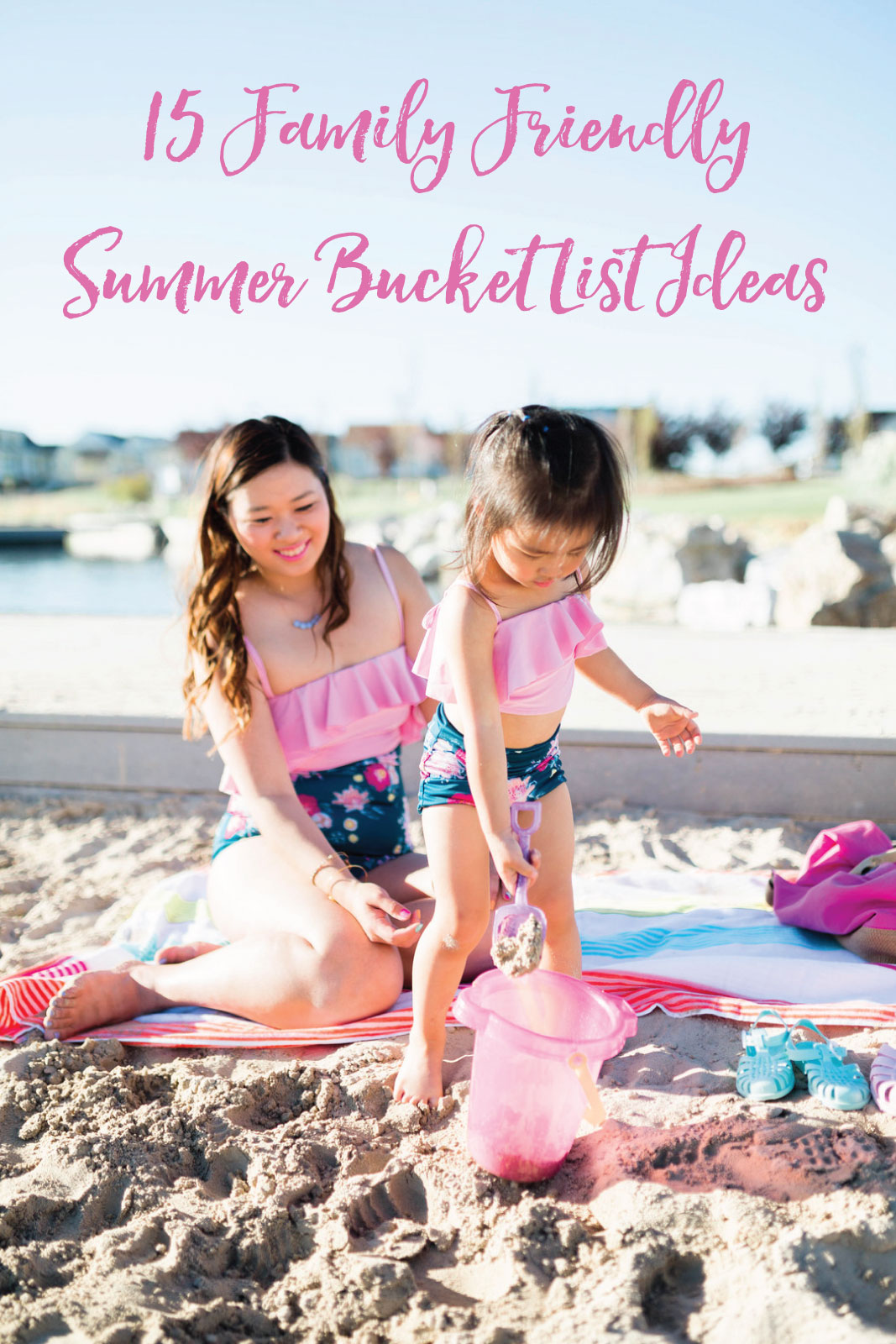 Lipgloss & Crayons | Walking In Memphis In High Heels | Chasing Davies
This post is part of the monthly Mamas and Minis Collective with 3 of my fave family fashion bloggers! Make sure to check out what to wear for a vacation, summer activities in Kansas City, and things to do in LA!