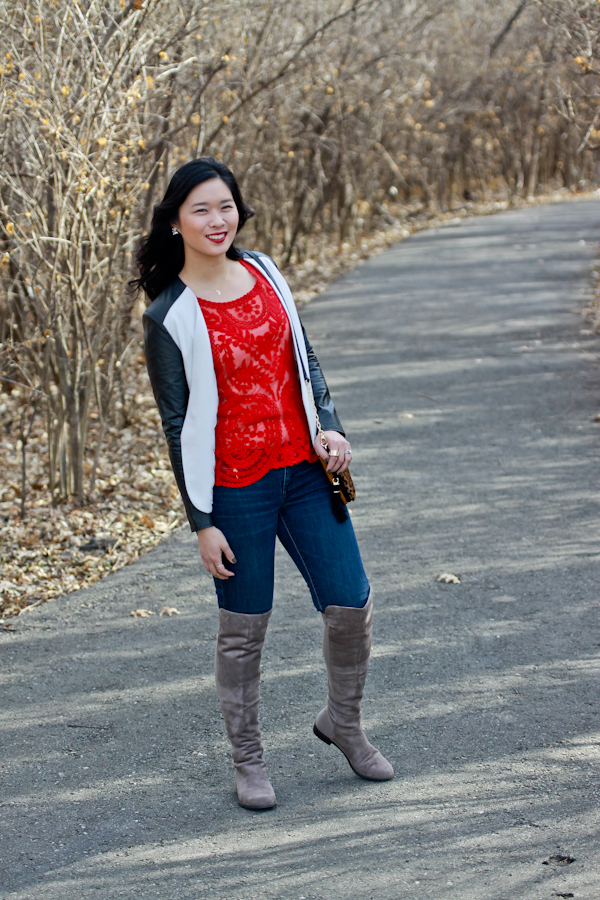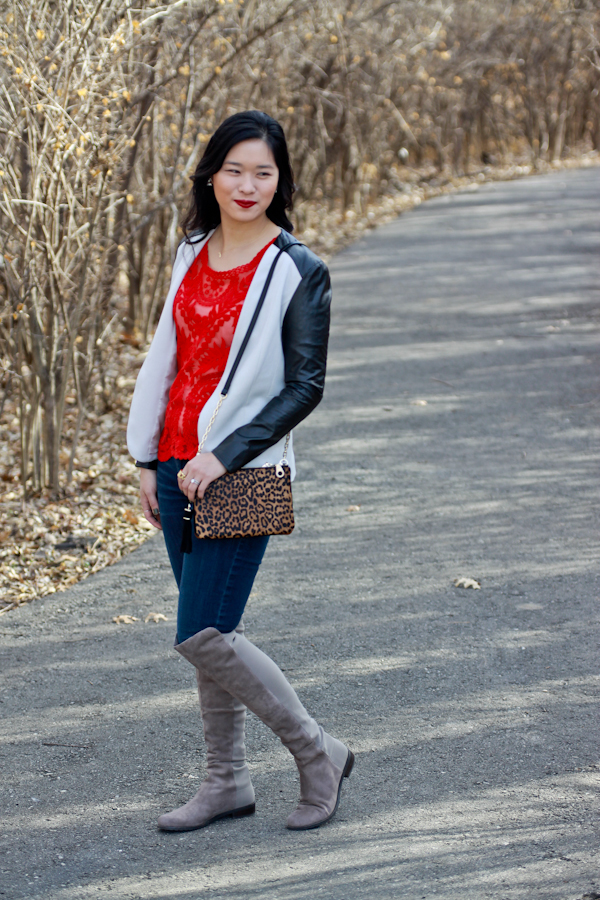 With Valentine's Day right around the corner (hope you guys are all prepared for it already!), this will be my last installment for Valentine's Day inspired outfits for this year (you can see the others here and here). What I love about this outfit is the pop of red in the lace top and lips, while the rest of the outfit is pretty neutral.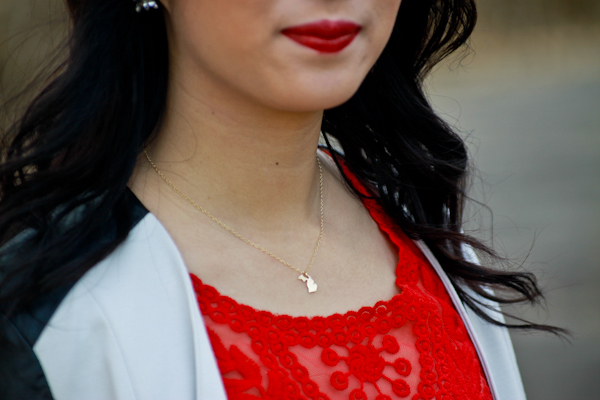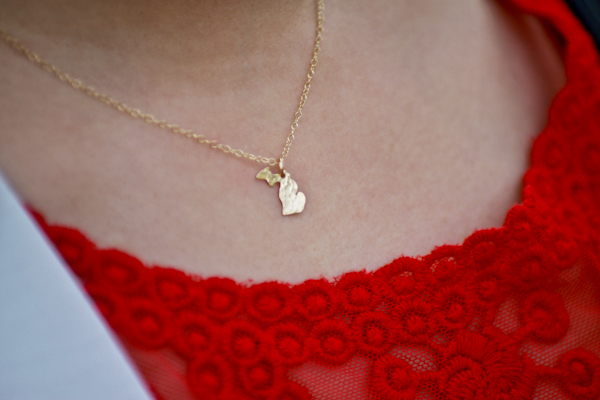 And another one of my fave pieces about this outfit is this little Michigan state necklace. Oh So Antsy makes these beautiful little creations and she can make them in any state! For those of you who don't know, I was born and raised in Michigan and lived there for 21 years, so I've got mad love for that state. GO BLUE!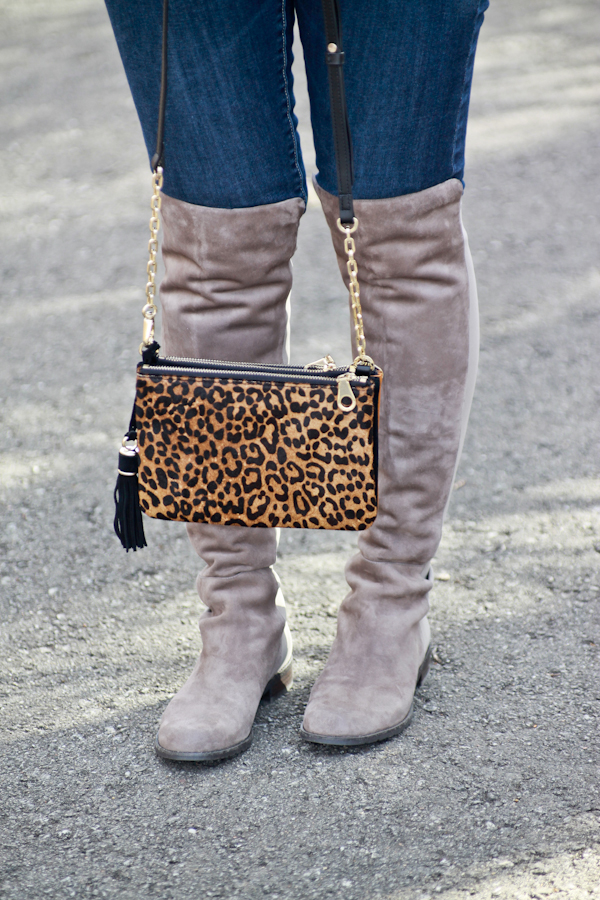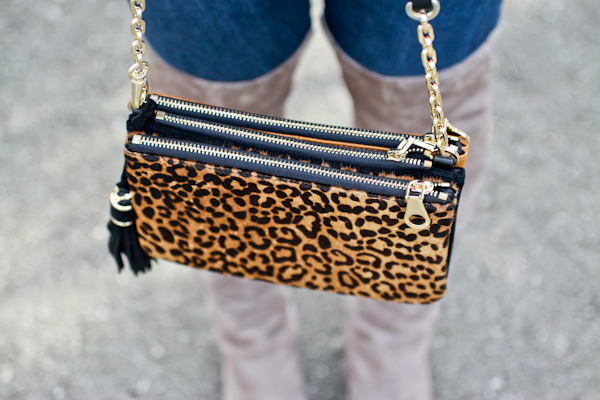 Have you guys heard of Wink & Winn before? You can design your own handbag on their website through a variety of style, color, material options. This little bag has got 3 little pouches buttoned together and is hooked on a gold chain. But I could easily take off each of the pouches and use each as a small pouch too. I'm kind of in love with their concept and you'll have to come back later for an awesome giveaway from them! 🙂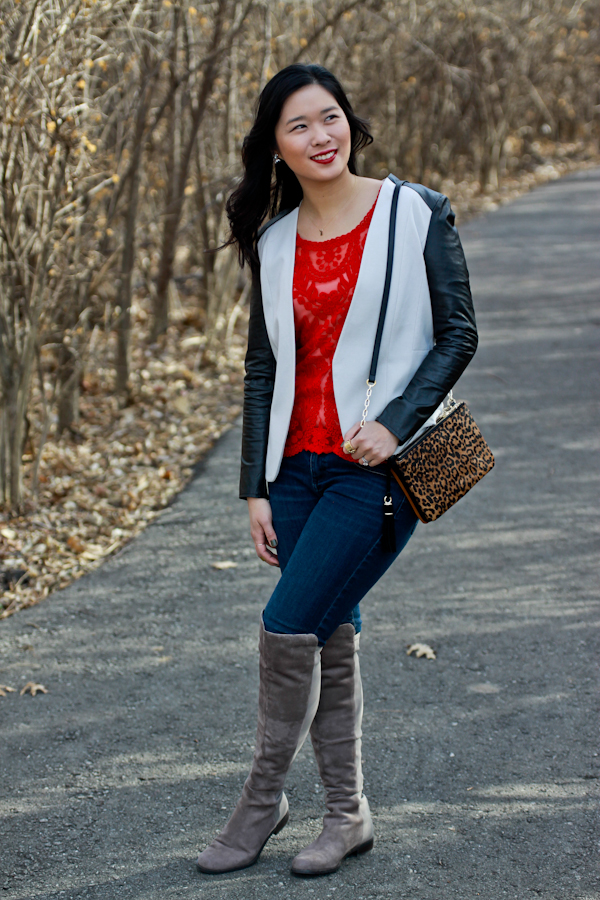 Hope you guys are having a wonderful Valentine's week and hopefully Friday is simply amazing for you and your loved one!
What are your Valentine's Day plans?
Outfit Details:
Lace Top: Express
Jacket: H&M
Pants c/o Lee Jeans
Boots: Stuart Weitzman
Bag c/o Wink & Winn
Necklace c/o Oh So Antsy