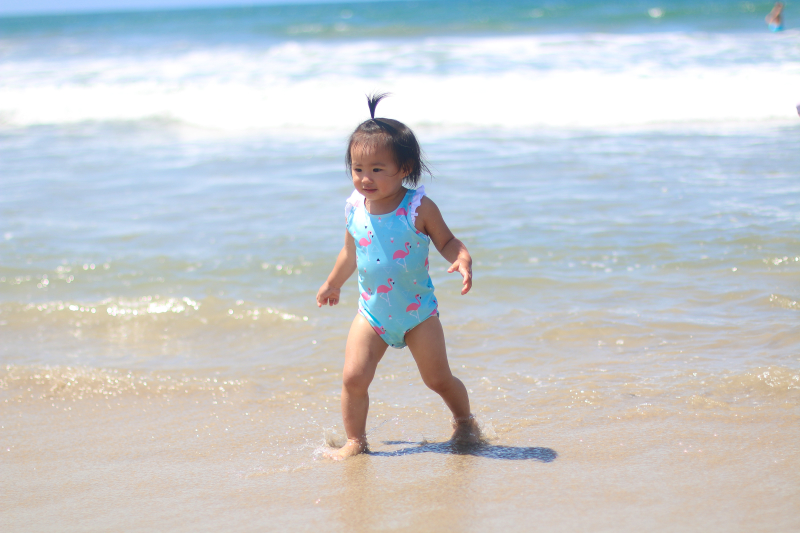 Ever since we've been back from California, life has been non stop. Work has been super busy preparing for another hospital to go live, summer activities are in full force, blog events are plenty, and basically we all just want to stay up later than usual. 🙂 I just wanted to share some pictures from our beach trip when we went to the Santa Monica Pier. Our kids absolutely LOVE sand and water and although I try to take them in Utah every so often to our local lakes and such, there's nothing quite like a big ole beach with clear blue waters.
I am seriously obsessed with both the girls and boys swimsuit options out there and just wanted to share a few! Vivian's flamingo swimsuit is from an adorable girl's swimsuit shop called Olivia + Ocean. I recently discovered the shop and just about died with how cute everything was! I also really love the palm tree swimsuit as well! Austin's boys rash guard is from SwimZip, which you have seen here before! And the towel we were sitting on is from Beach Bum Towel Co! I am like seriously obsessed with the print and color, it's so fun! 🙂
All photos were edited with Dreamy Presets Santorini Collection.