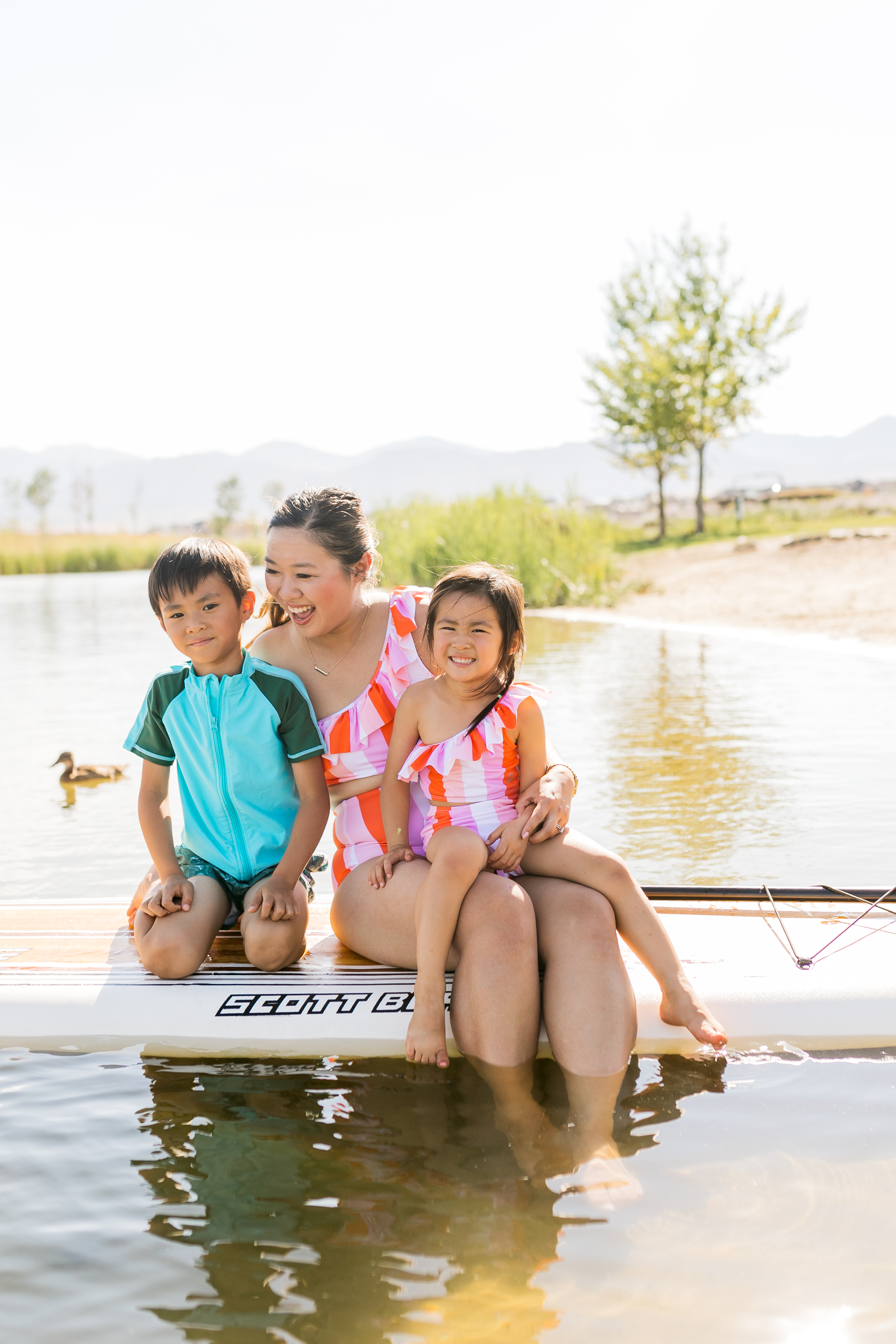 I know what you are thinking, beach day, in Utah? Say what? But actually, this Summer we have been spending a lot of time in Daybreak, South Jordan (for photos and fun) that you would think we live there ha! They literally have the best beach area, playground, amazing community for kiddos and even a cute area called Soda Row (which is like a mini main street), that we just love going for day or evening trips! Sure, some of the beaches are full of geese poop, but that's what makes it so real, right? This year, we've really increased the frequency of swim lessons for the kiddos and are doing all that we can to get them more comfortable with water. It's something that I think is very important for kids to learn at a young age, water safety.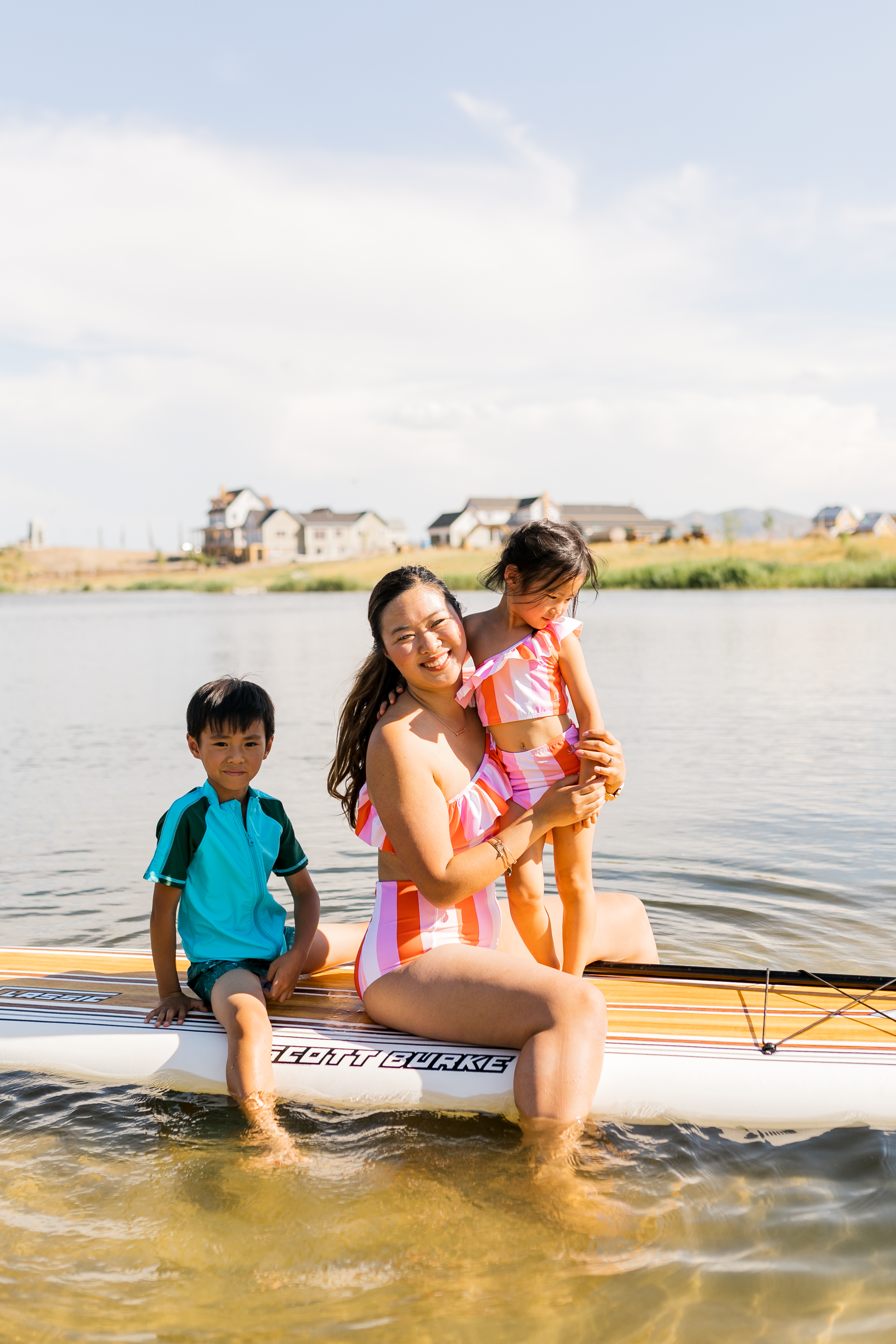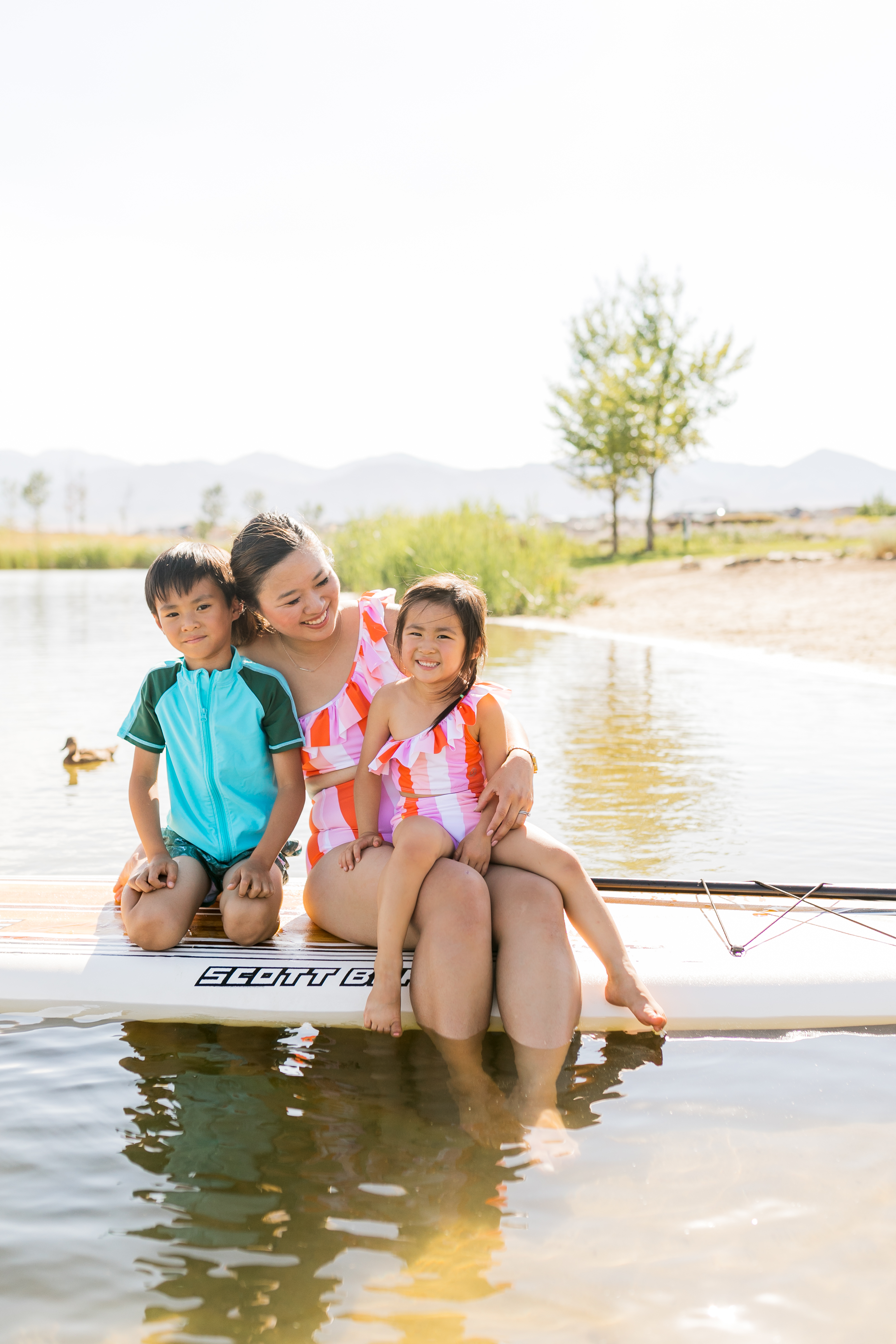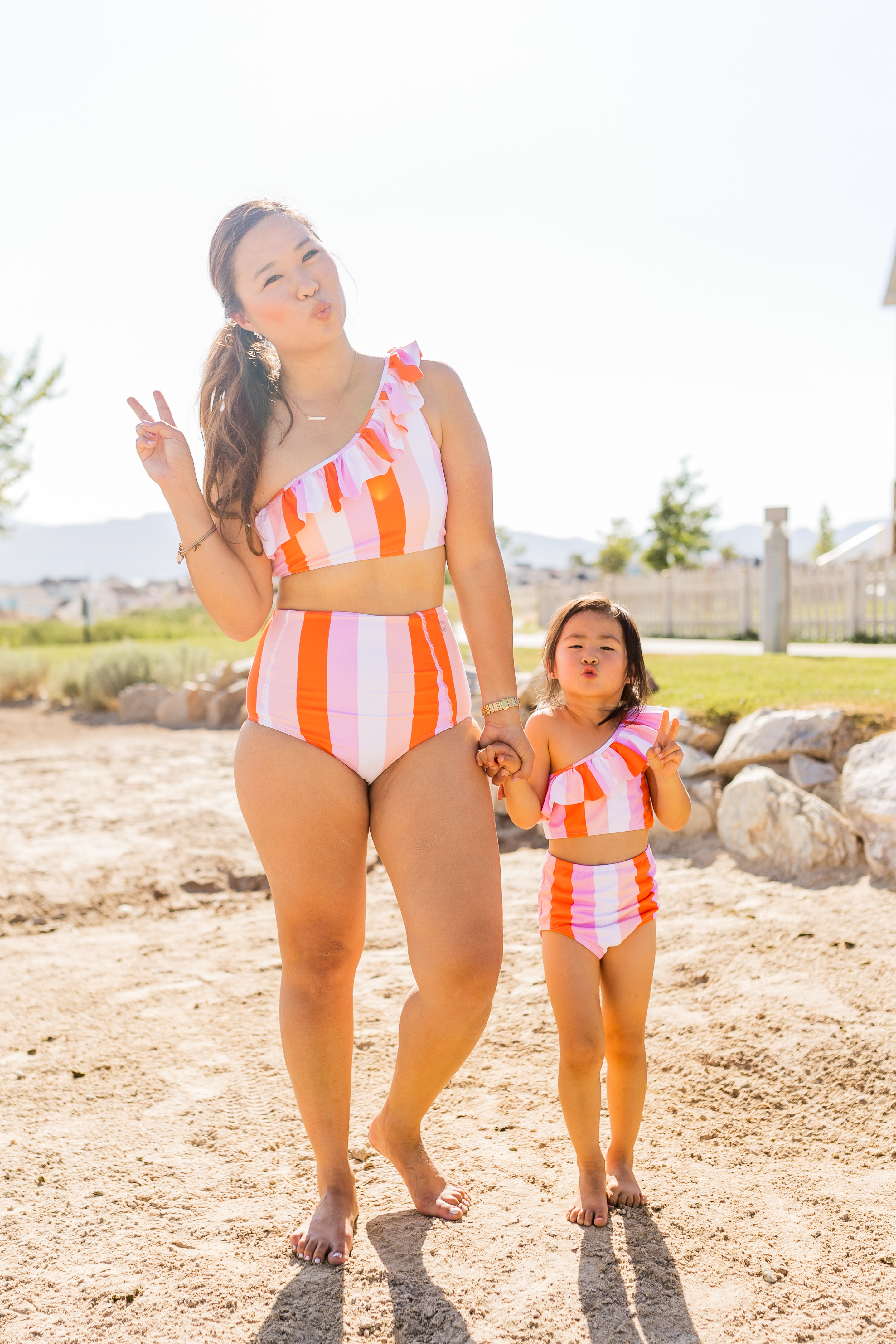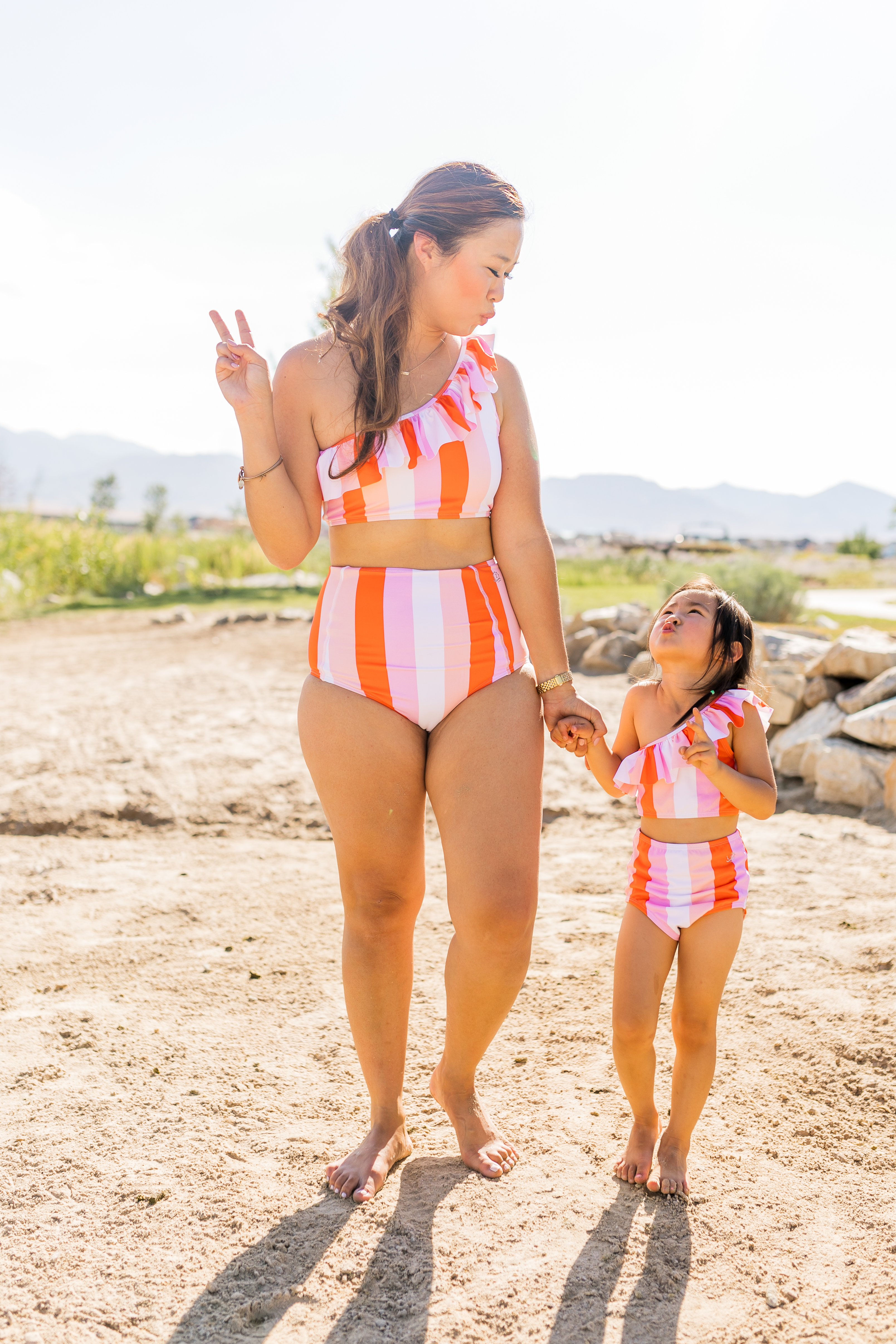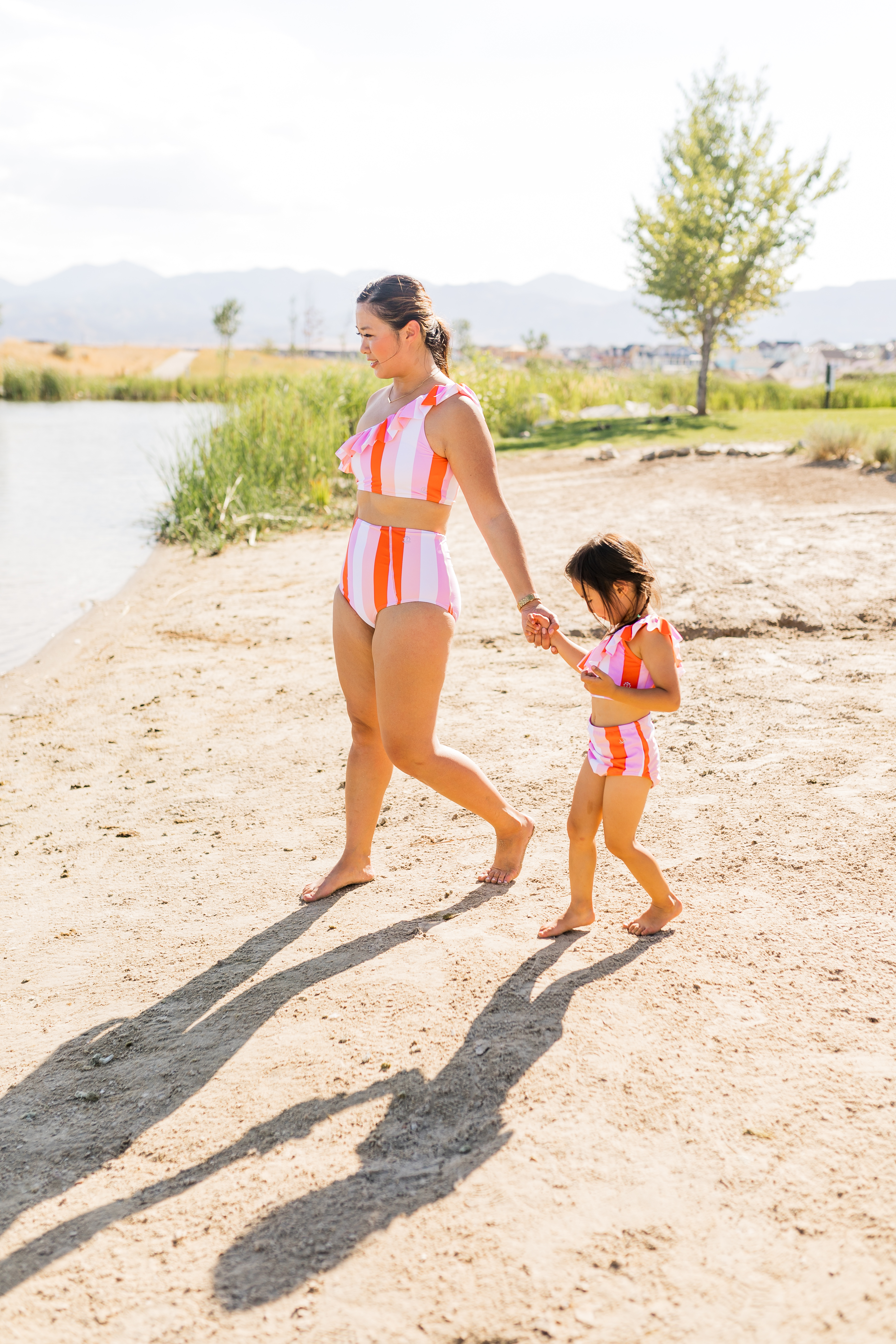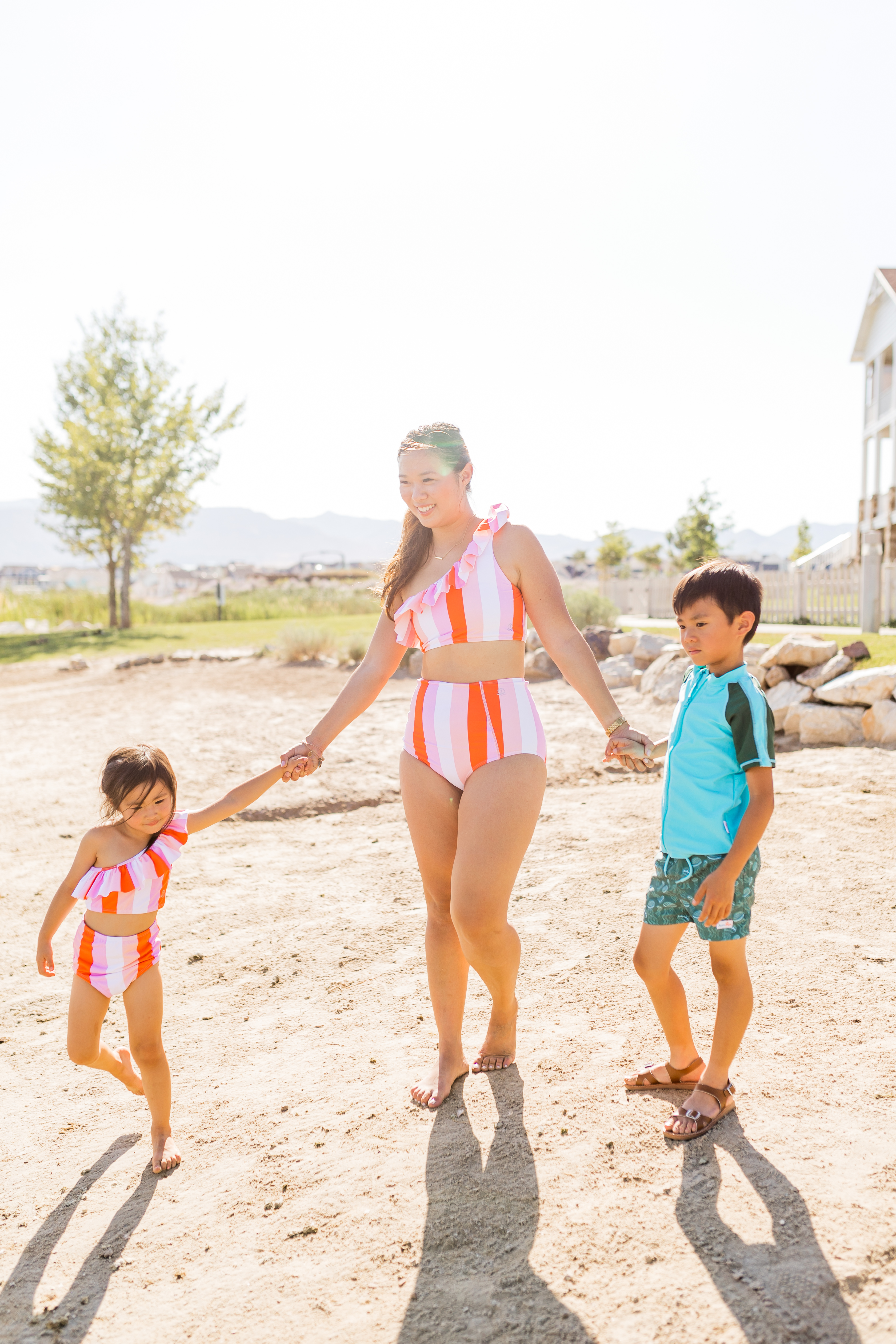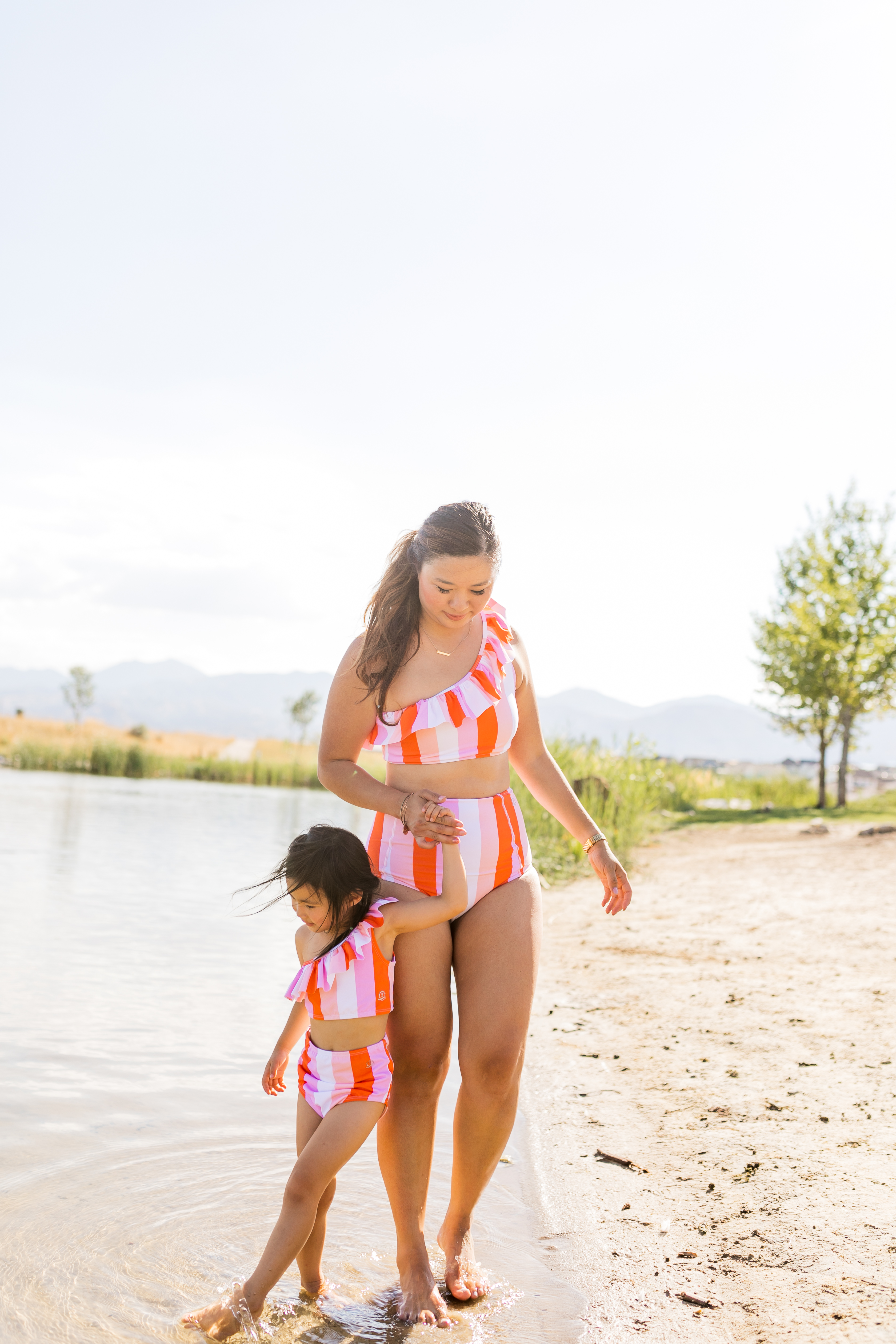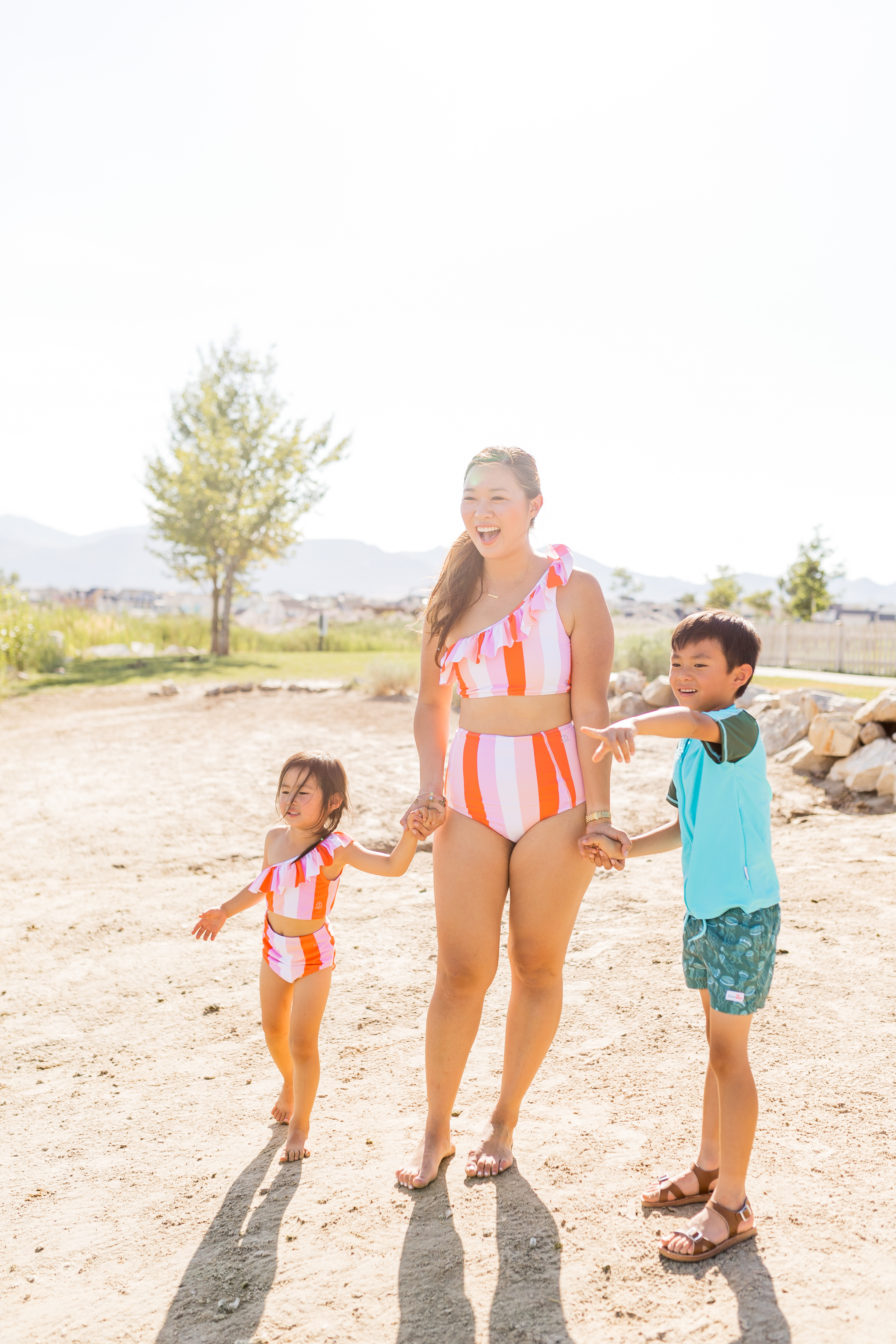 Since we've been out in the sun, in the water, and at the beach a lot this Summer, it's also equally important to ensure that the kiddos are wearing sunscreen and swimwear that has UV protection. The kiddos have been wearing SwimZip swimsuits for a few years now (we have to get new ones every year because they grow so fast) and we love them! Most of their suits are UPF 50+ which means that their swimwear and rash guards will protect the kiddo's skin from the harsh UV rays. Let me tell you, I wasn't a believer in the swim until one day Austin went out in a swimsuit top and shorts from another retailer and he came back with his stomach and back all burnt! He had sunscreen on in other areas where his swim suit was not, but underneath the swim top, he got all red! That's when I really started swearing by SwimZip!
But of course, you know me, being a fashion blogger and all, I tend to want to make sure what we are wearing is stylish and I'm proud to say they have some really cute designs!!! Vivian and I opted for the peachy stripe (girls, women) while Austin went with the jellyfish design (boys). They also have a really great baby swimsuit selection so you can start them out young! The style Austin is wearing with the front zipper is their traditional style, but they have really branched out in style and to adults too since I first knew about them years ago!
Thank you to SwimZip for providing us with these swimsuits!