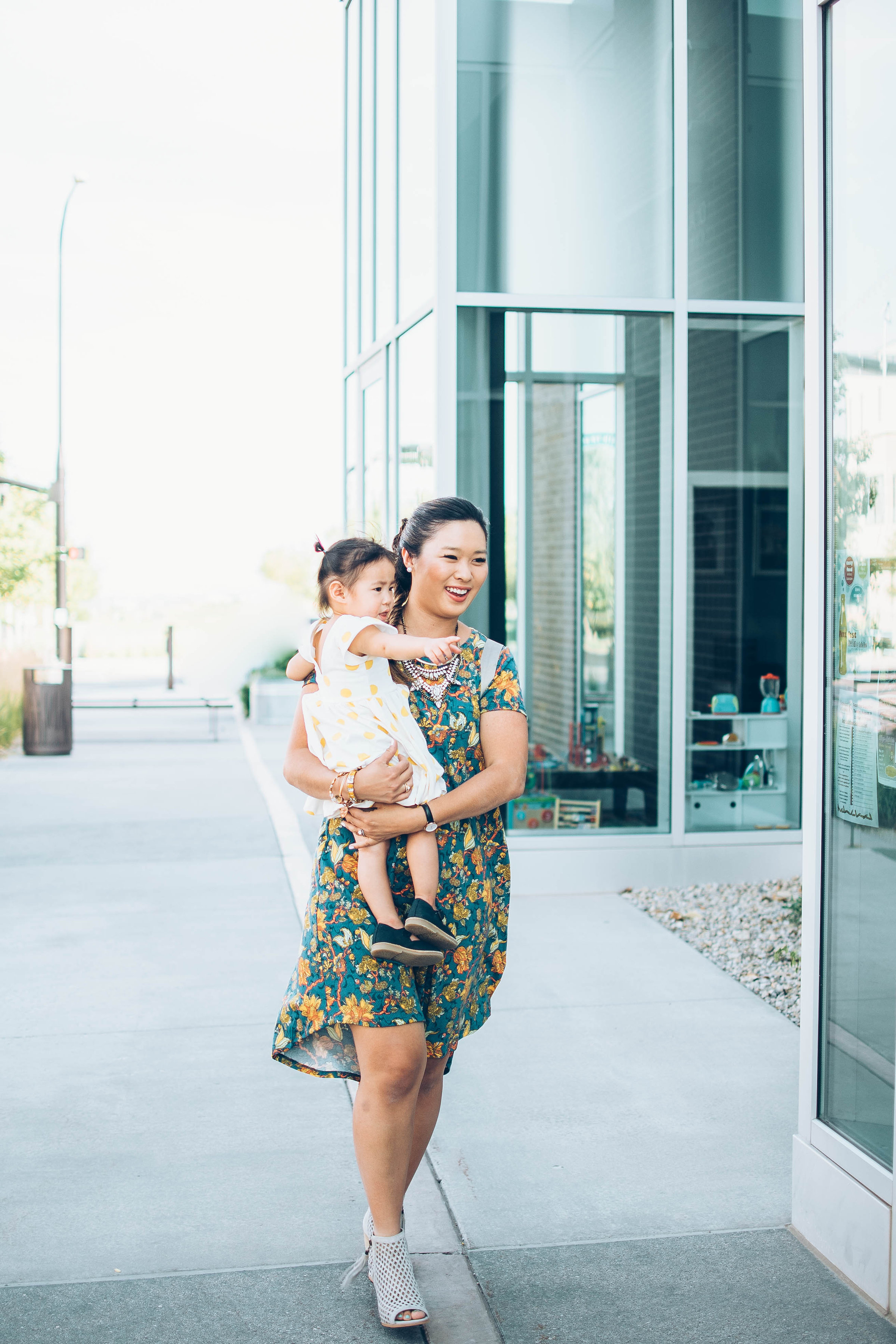 Recently, LulaRoe has come out with some new styles and I have to say, that the Carly dress is one of my favorites!! It's a short sleeve style that is very forgiving and flares out a bit at the bottom with a longer hem in back. This dress can be so great for all seasons by just adding vests or leggings for colder weather or just wearing as is for the hotter weather. It's a dress that can be worn casually or even dressed up a bit. I'm seriously going to need to add more to my wardrobe ASAP! This swing dress style coordinates with Vivian's dress which is also great for our Mommy and Me outfits.
If you are interested in snagging a LulaRoe Carly dress (or some other styles) for yourself, I know of a few consultants that run a LulaRoe called Cur8, a curated LLR collection. Their next sale date is on Sunday, August 21 where there will be 8 consultants selling 8 different styles (Cassie, Carly, Julia, Layers, Leggings, Lucy/Maxi, Nicole and Randy) for 8 hours (starting 8 AM PST / 9AM MST / 10AM CST / 11AM EST). The great thing about joining this Facebook group is that it is run by a group of like-minded consultants who love to feature the beauty of each piece of LulaRoe clothing in a stylized and artistic way. The group has posts about ways to style their different pieces, that might give you more ideas on how to style pieces you may already own.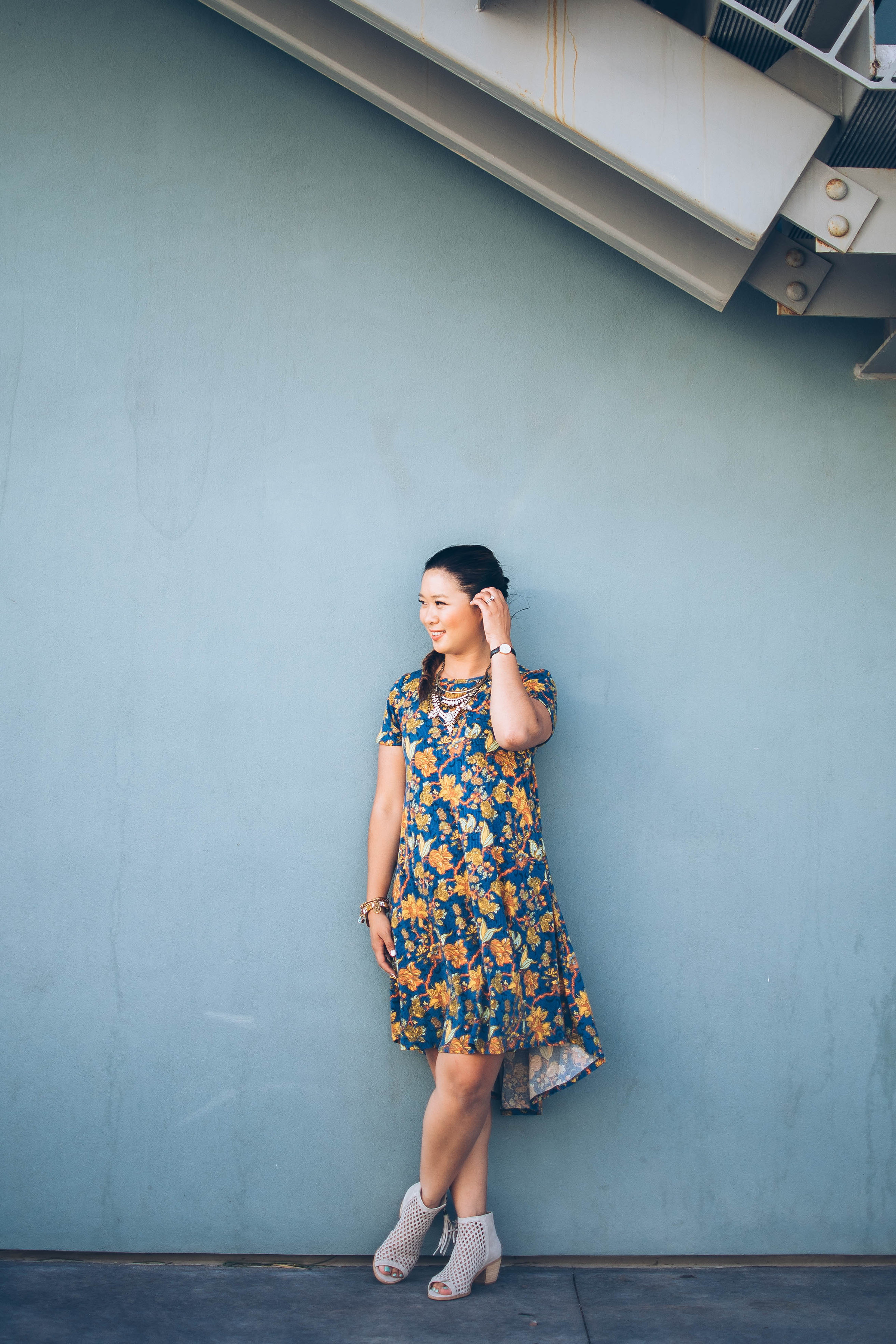 My outfit details:
Dress c/o LulaRoe by Renee
Shoes: Mindy Mae's Market
Bag: Fawn Design
Watch: Daniel Wellington
Vivian's outfit details:
Dress: Alice + Ames
Shoes: Young Soles London
Bracelets: June and Penny
Photography by Shaylei Halling Photo
The Cur8 group will have "window shopping" that is open on Saturday, 8/20/16, so you can preview before you buy. And then don't forget to shop back in the group on the morning of 8/21/16 to shop it!
Consultants part of Cur8:
Priscilla | Rachel | Renee | Gayle | Corissa | Ashley | Mary | Audrey
Save