I've always been a girly girl, grew up with a ton of girl friends, and the day I found out I was having a girl of my own was one of the happiest days ever. I'm amazed every day at how lucky I am and last night as I was putting her to bed, I kept kissing her on the cheek and she would turn away and then turn back to me and I would kiss her again. I know I was supposed to be putting her to bed, but I couldn't help it. Later on, my husband asked me what all the giggling was about, it was our little secret.
As the Summer days are almost over and everyone is going back to school, it's a great time to take those last minute trips where you can stay up late and not worry as much about having to wake up super early the next morning. Whether it's somewhere that you are flying to or even a mini road trip down to the lake, making sure that you are prepared for that trip is always important.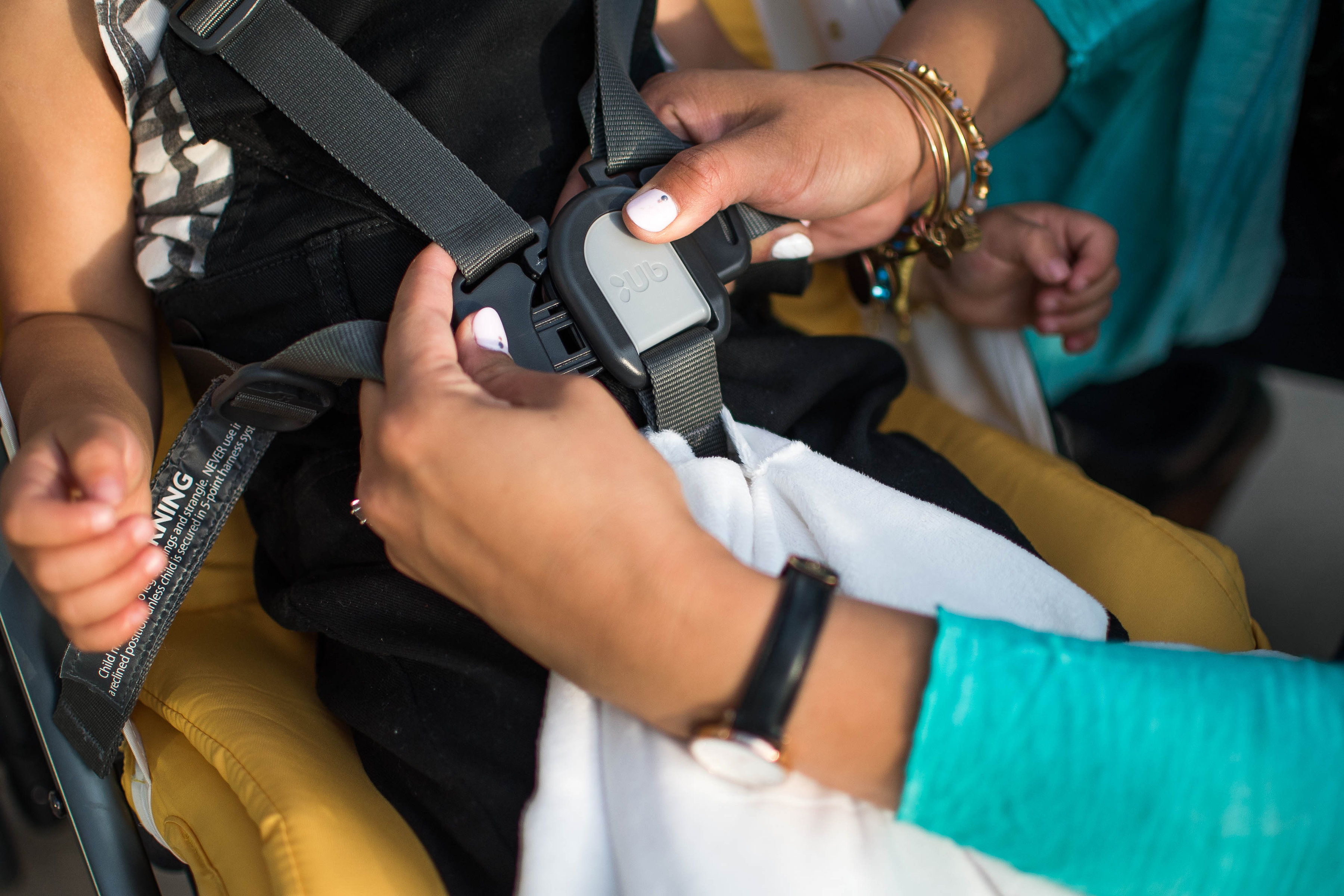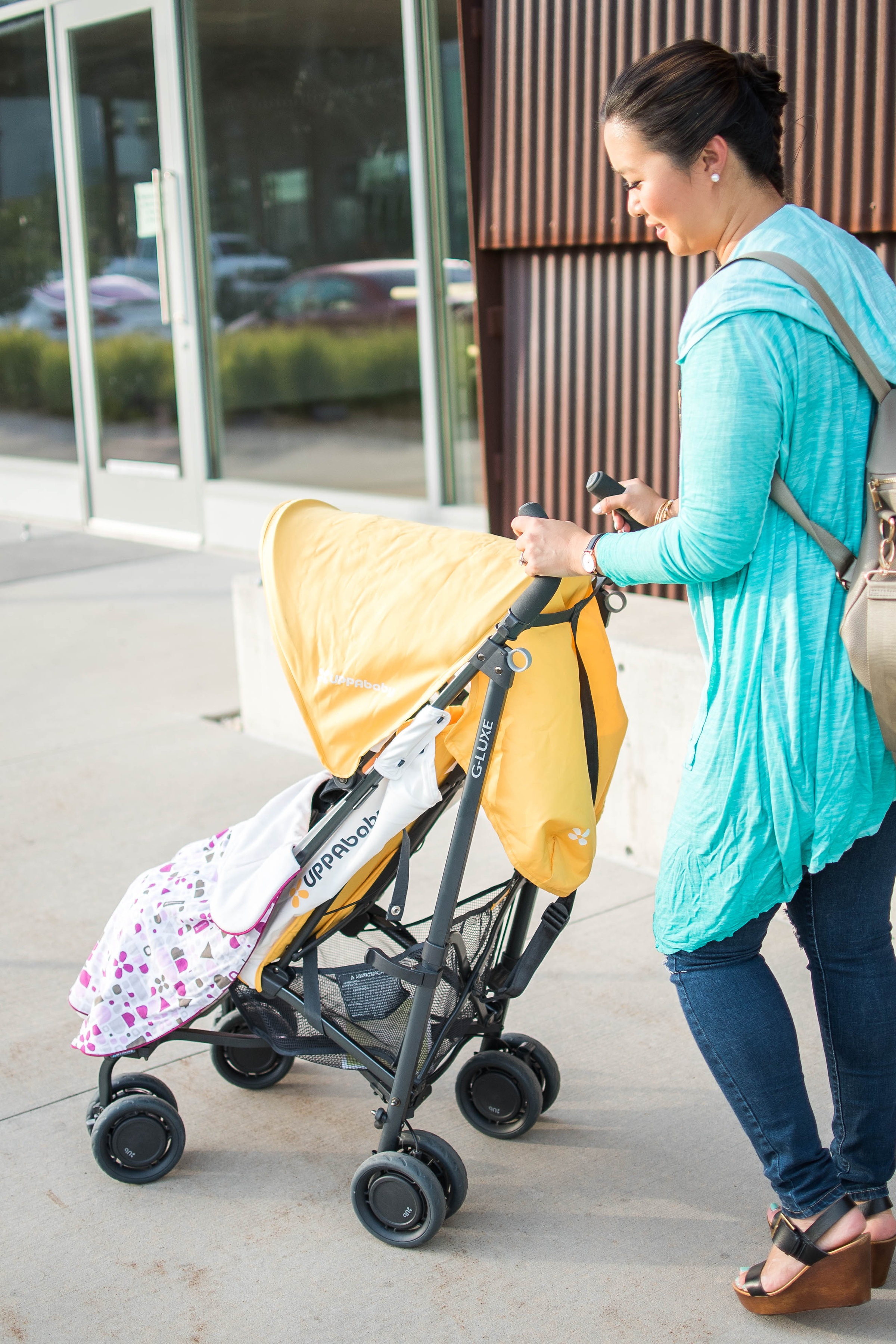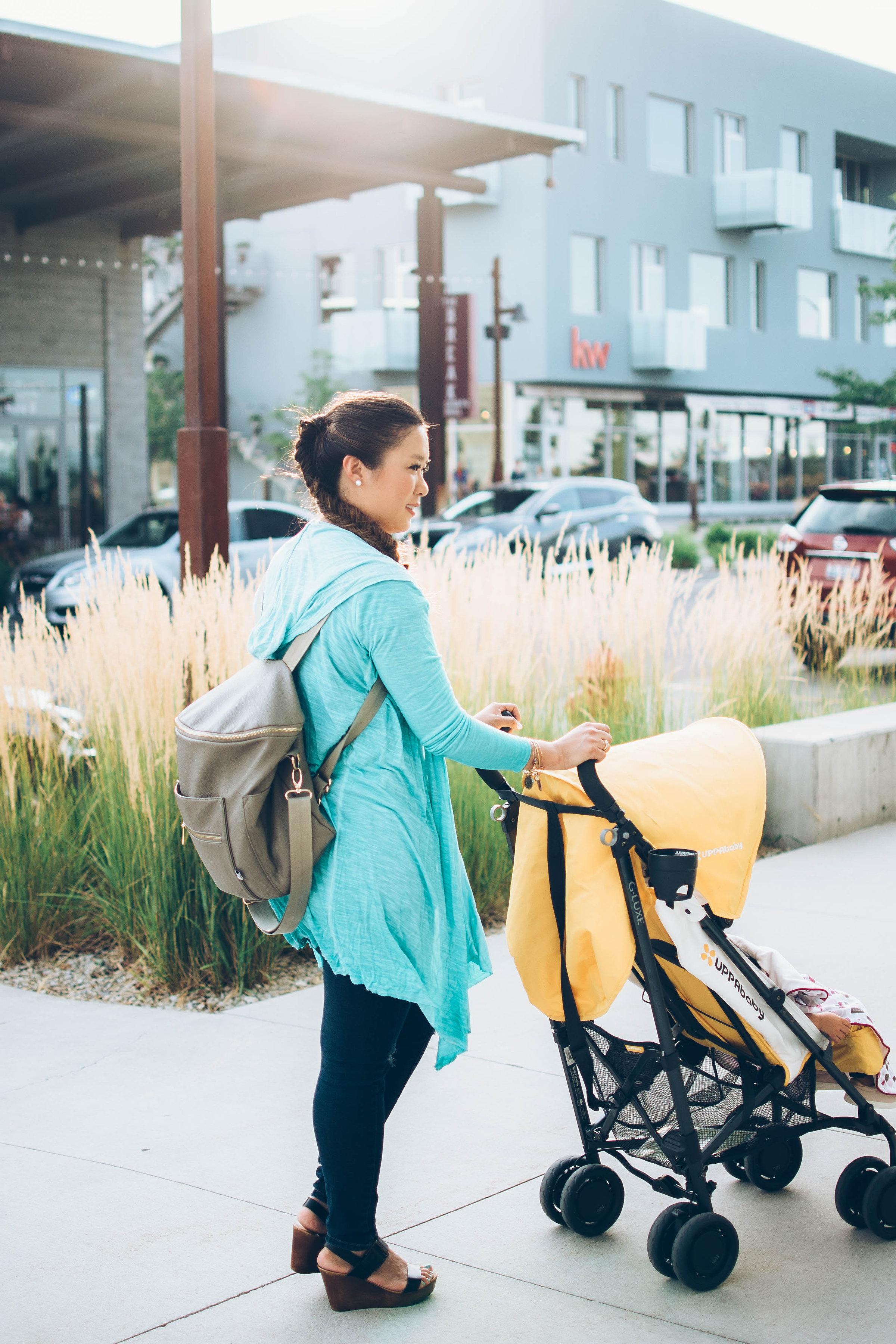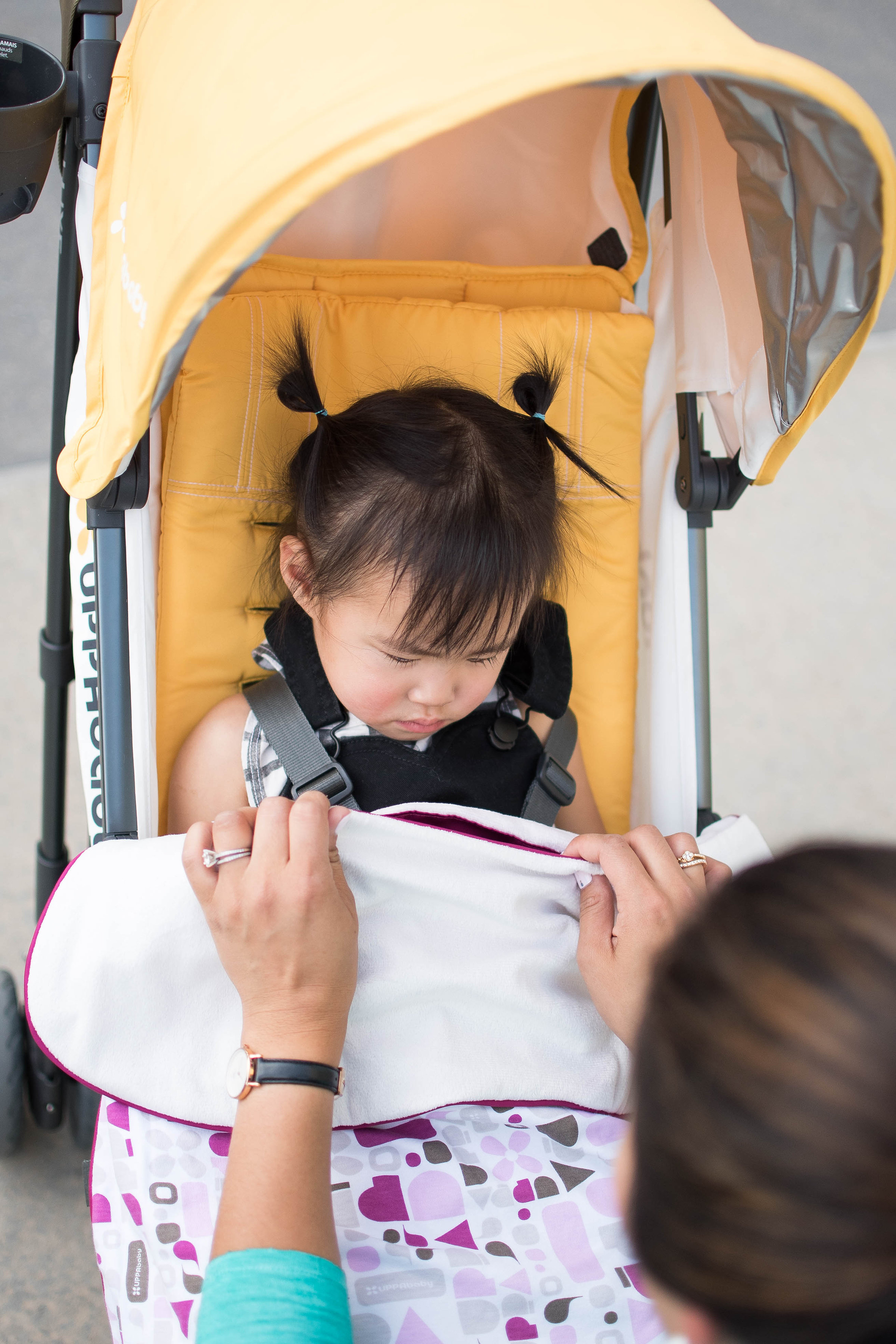 I've blogged about 5 times a stroller is most useful when traveling to a trip that you are flying on an airplane to but I also think the stroller is great for road trips too. I have a minivan, and let me tell you, I am so proud of my minivan and love it to much, don't judge. 😉 But when I can lift up a stroller and put it in the trunk without too much effort or having to break down the stroller in to different parts, that's definitely a big plus in my book.
Travel tip: Make sure you invest in a lightweight stroller that's easy to fold up for traveling.
I love the UPPAbaby G-LUXE as a stroller to fit this need because it's lightweight and doesn't take up a lot of room in the trunk of a car. The sunshade has good coverage, the basket underneath is a decent size, it has a great recline feature (more so than some other strollers) that Vivian loves and the padding sure does look comfortable. Especially for the airport or when you are out and about on those chilly evenings, I love bringing along the UPPAbaby Stroller Blankie. Normally one would just thing about laying any old blanket on top of your child in the stroller, but let me tell you, as you stroll along, those loose blankets tend to shift and eventually get kicked off. With their Blankie though, you can loop it through the buckle so it stays put. And also, at the top of the it there are some pockets so you can stick pacifiers or other toys inside.
Shirt c/o Fly Bird Apparel
Jeans c/o Tummy Trimmer Denim
Cardigan: Evy's Tree
Shoes: Zara
Bag: Fawn Design
Hair styled by Tanglez Hair and Makeup
Vivian's outfit details:
Shirt: Rylee + Cru
Overalls: H&M
Shoes: Zara
Photography by Shaylei Halling Photo
Do you have any end of Summer trips planned?
Save
Save
Save
This is a sponsored conversation written by me on behalf of UPPAbaby. The opinions and text are all mine.