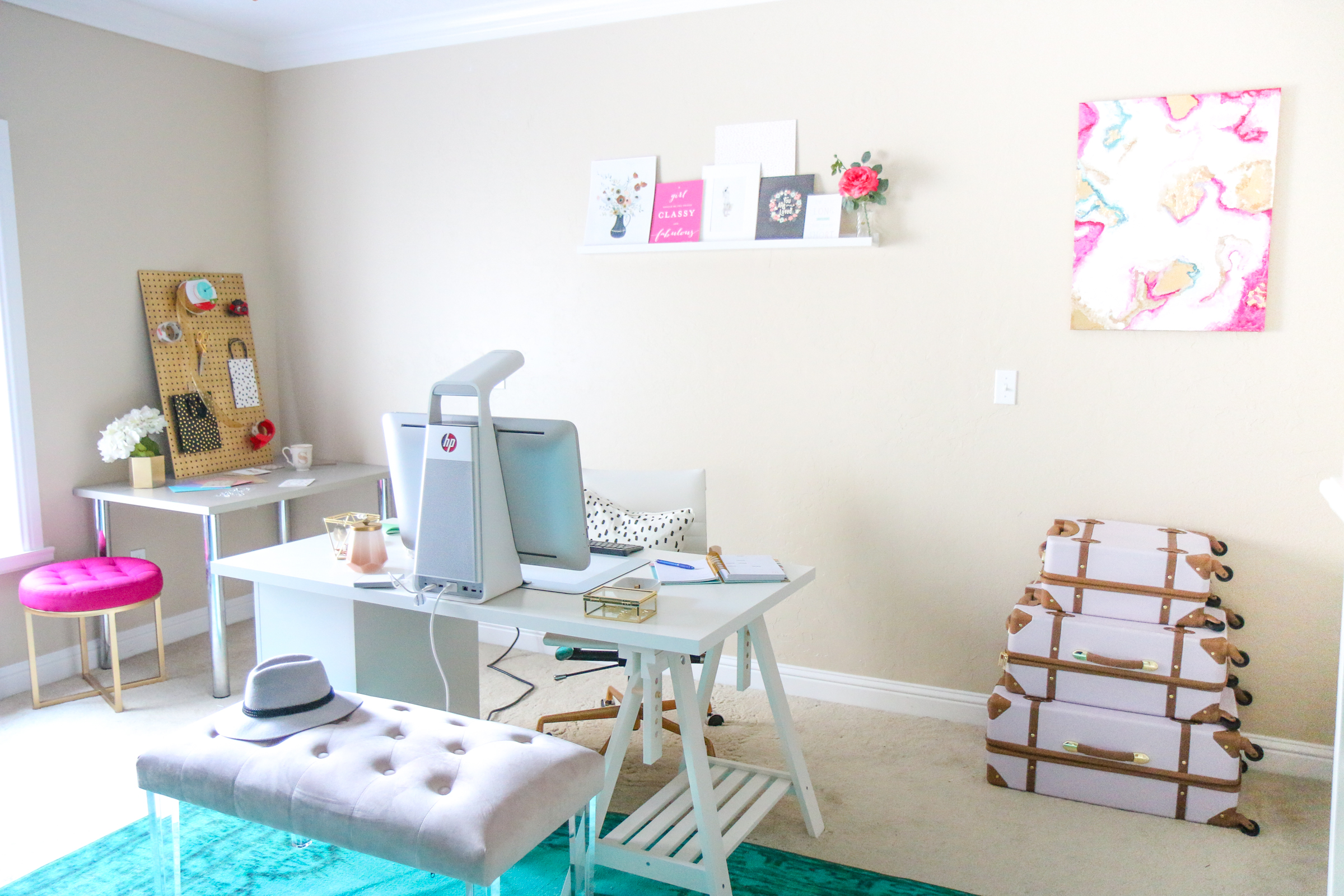 Hey friends! I am sooo excited to finally share my home office tour with you all! My house is always a work in progress, but I am getting there one room at a time. We've been in our house for over 2 years now, and it's finally done, ha!! A lot of the little details were provided by Lulu & Georgia, which is hands down one my of my favorite home decor online shops! Seriously, I want all of their stuff. I also have to give a shout out to my friend Jill of Hot Pink Style who has helped me organize and style a lot of what you are seeing. She has a great eye for this kind of stuff, as you know my home decor skills are pretty lacking. I really love how this pink and teal home office turned out, and am excited to take you all on the tour! 🙂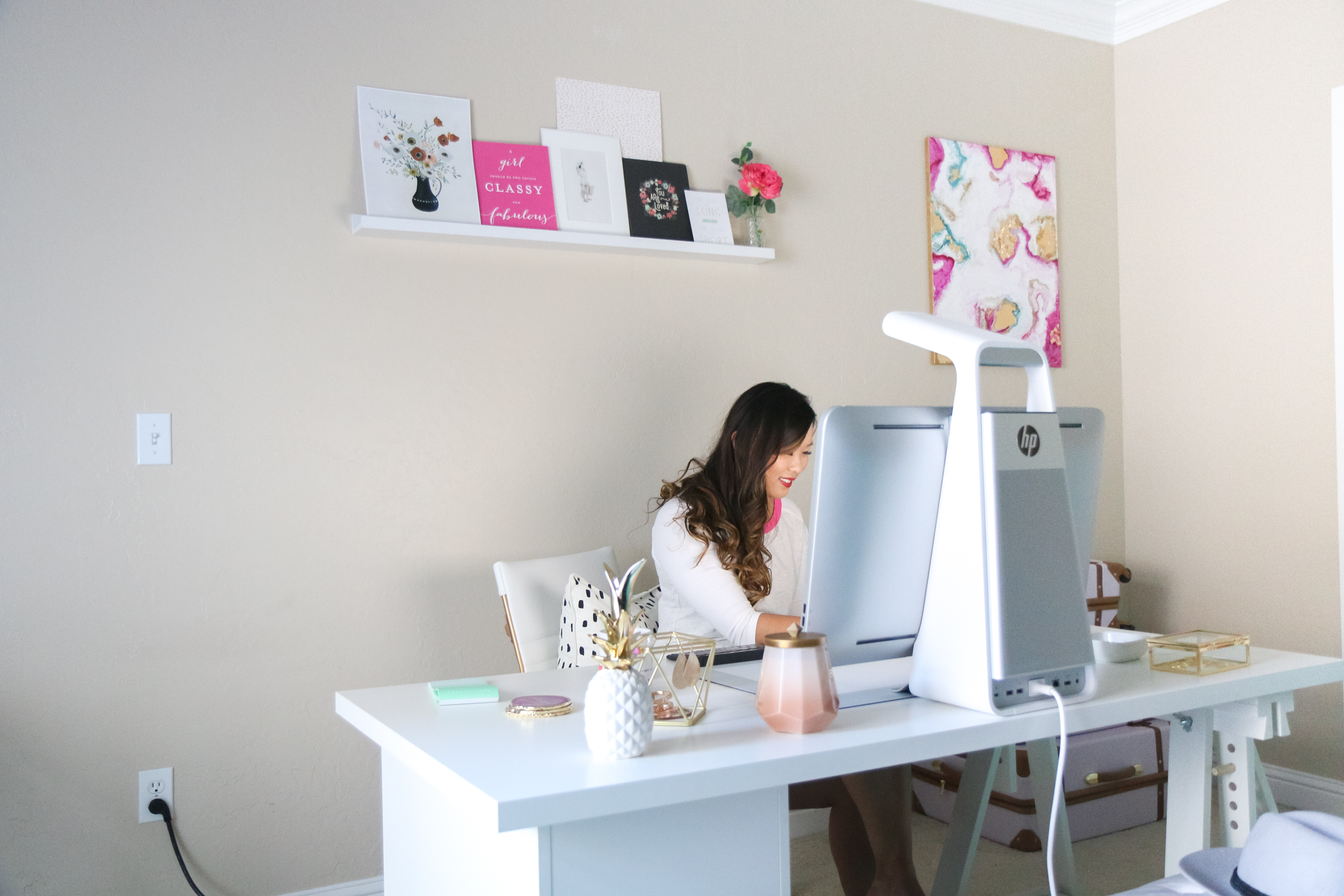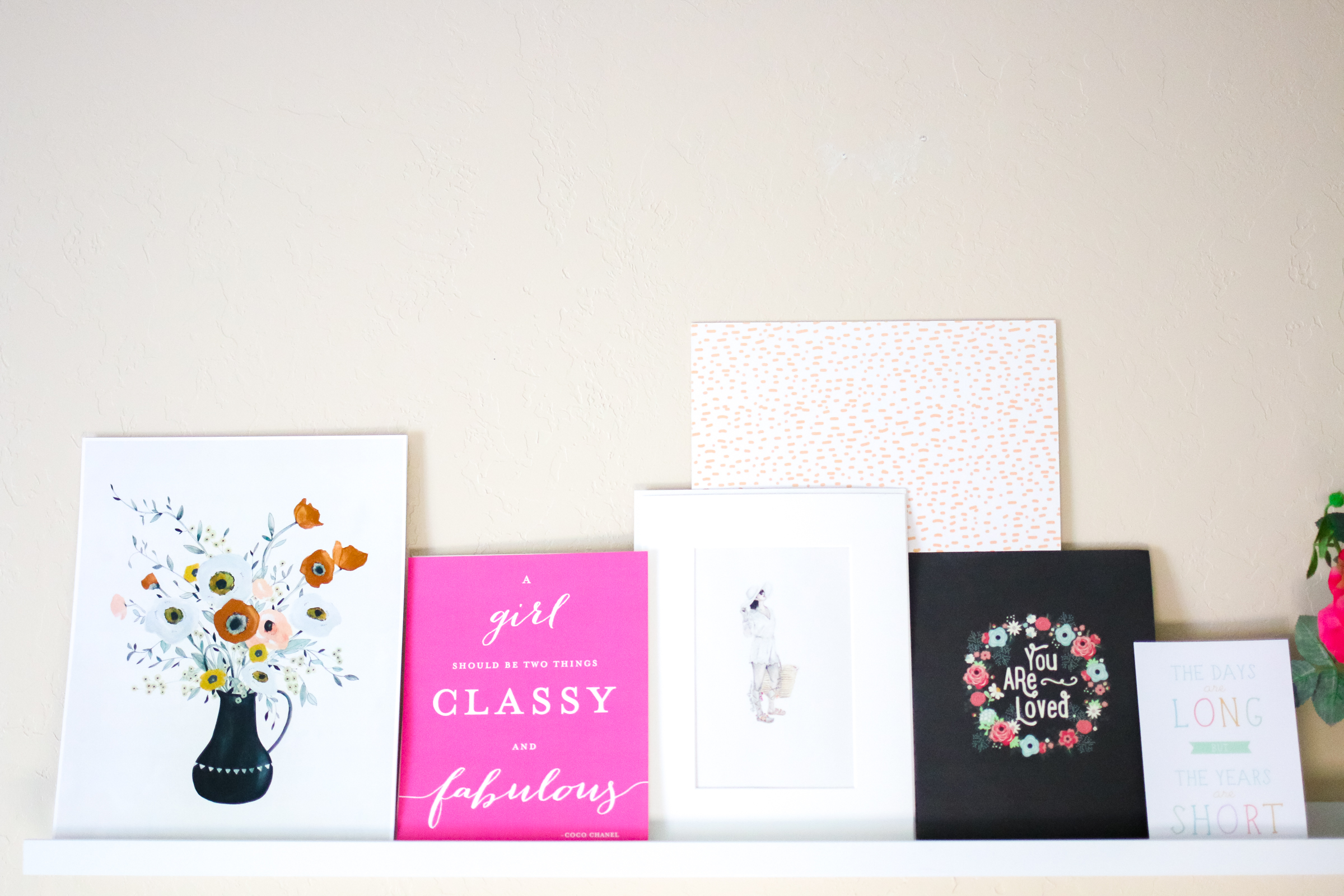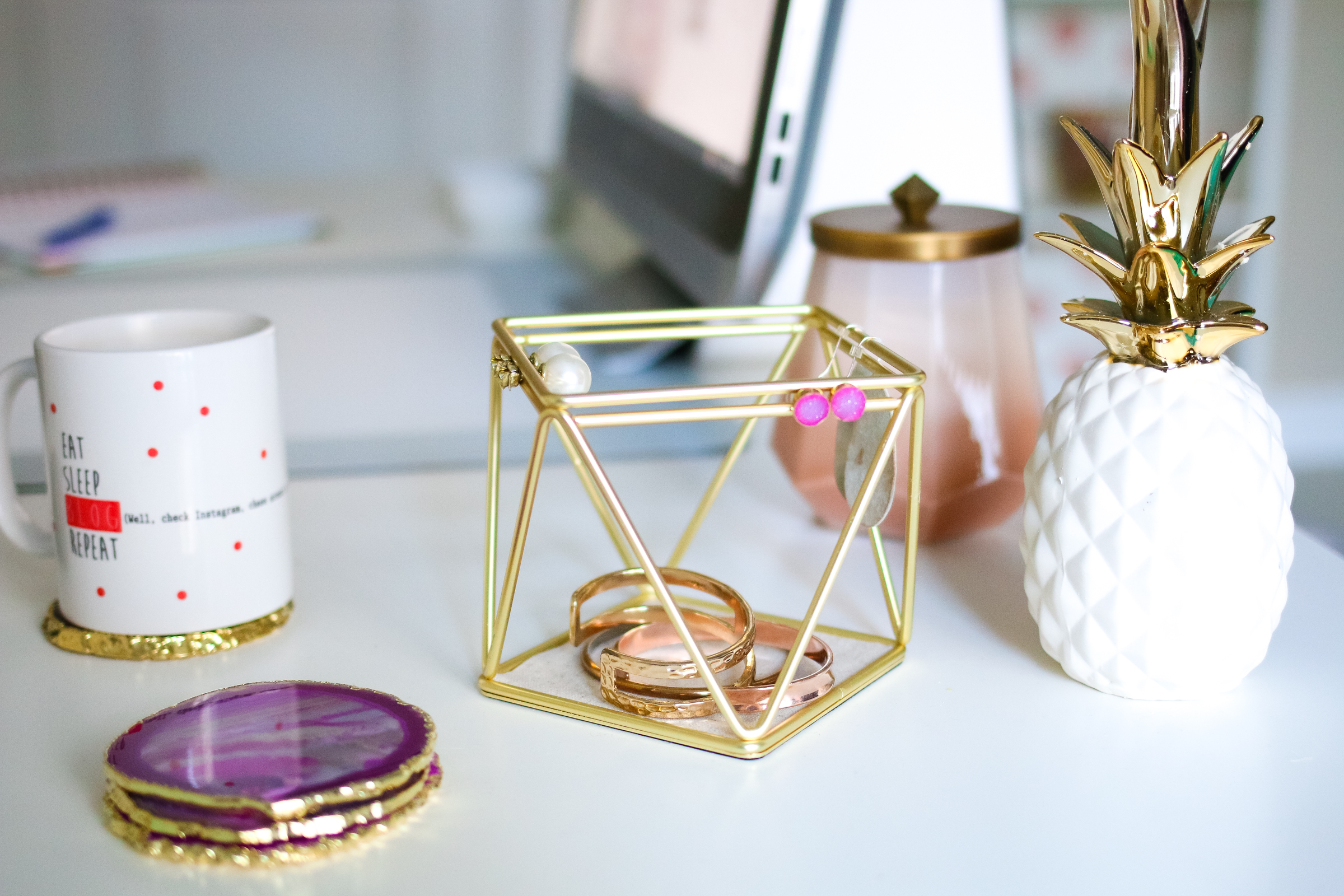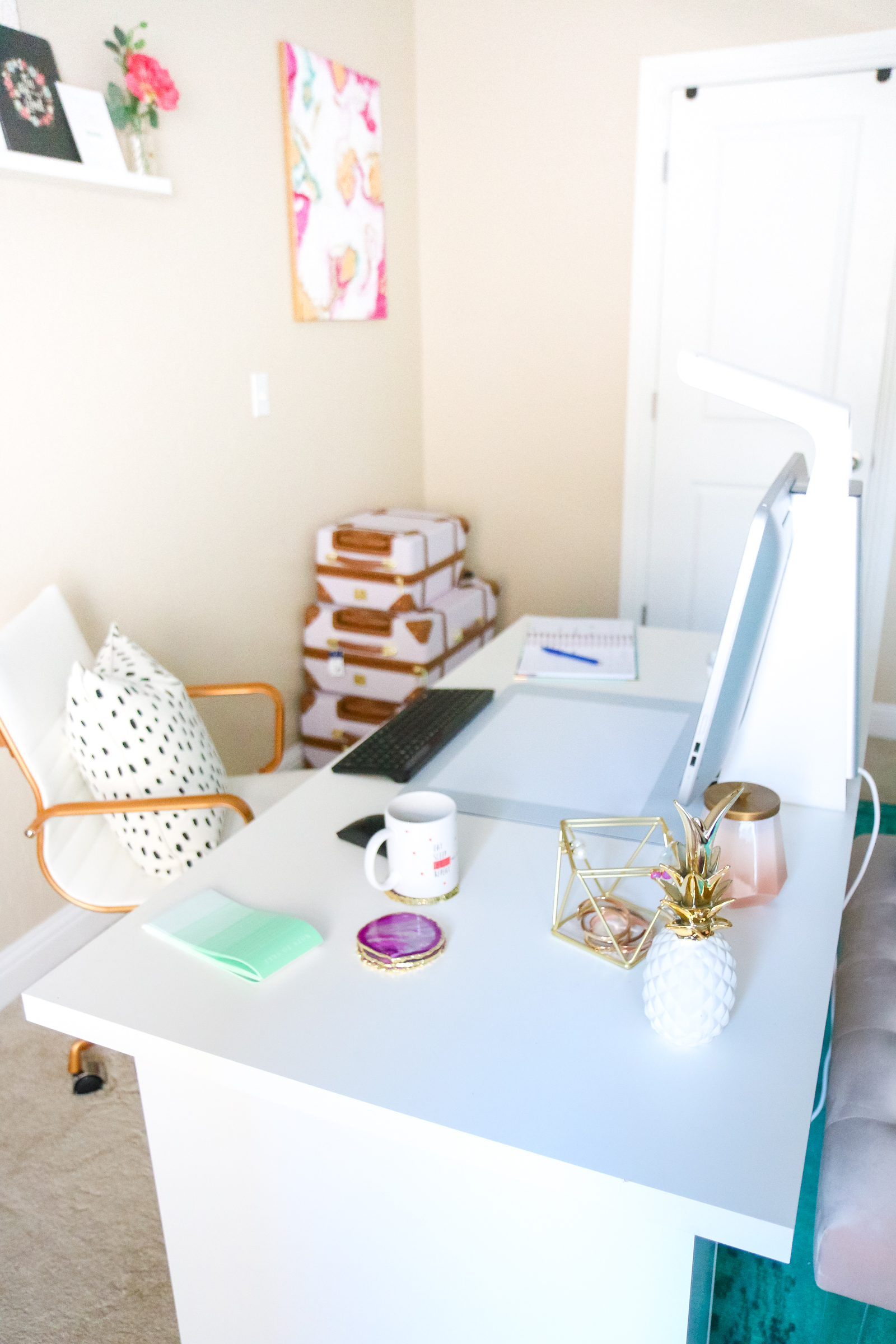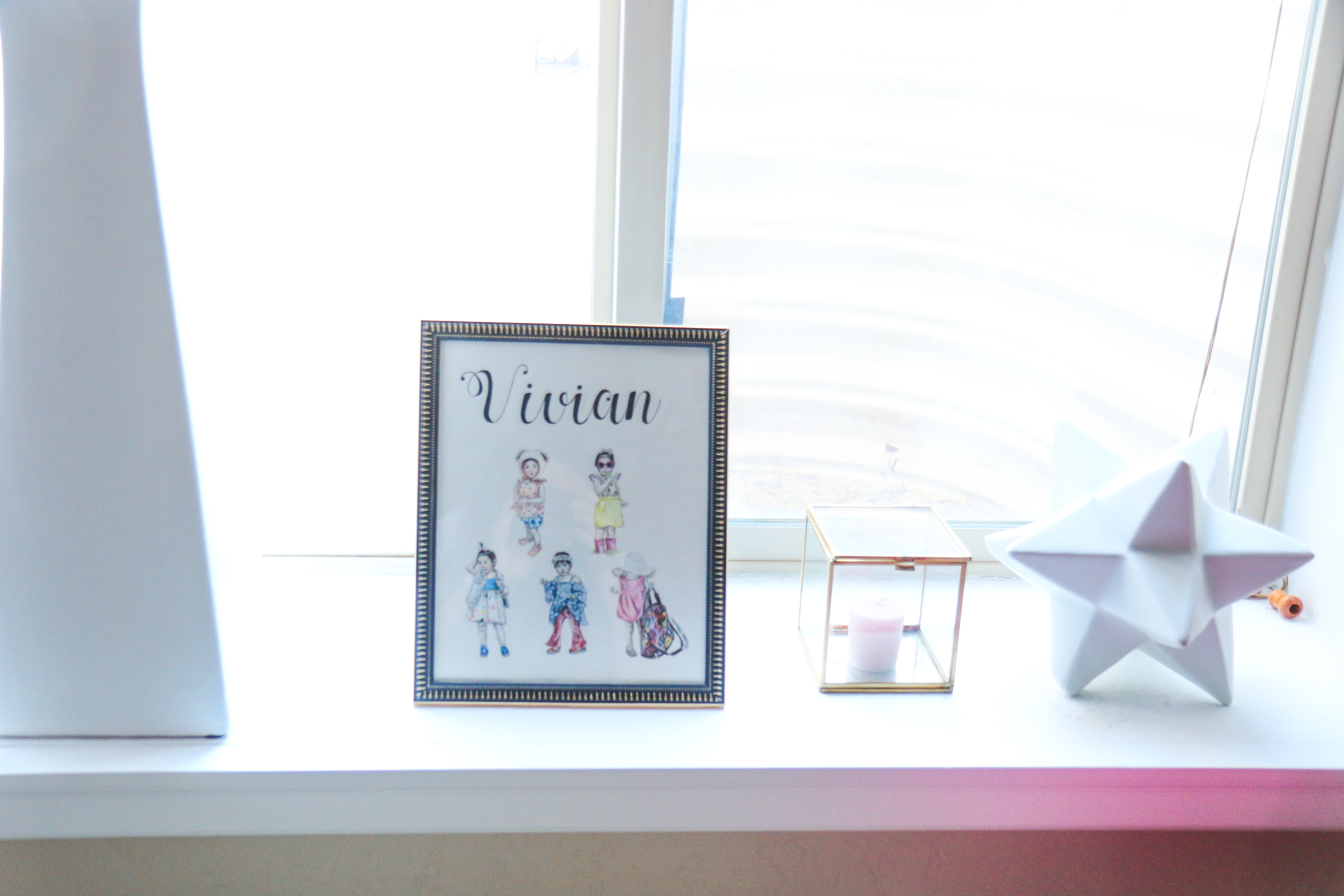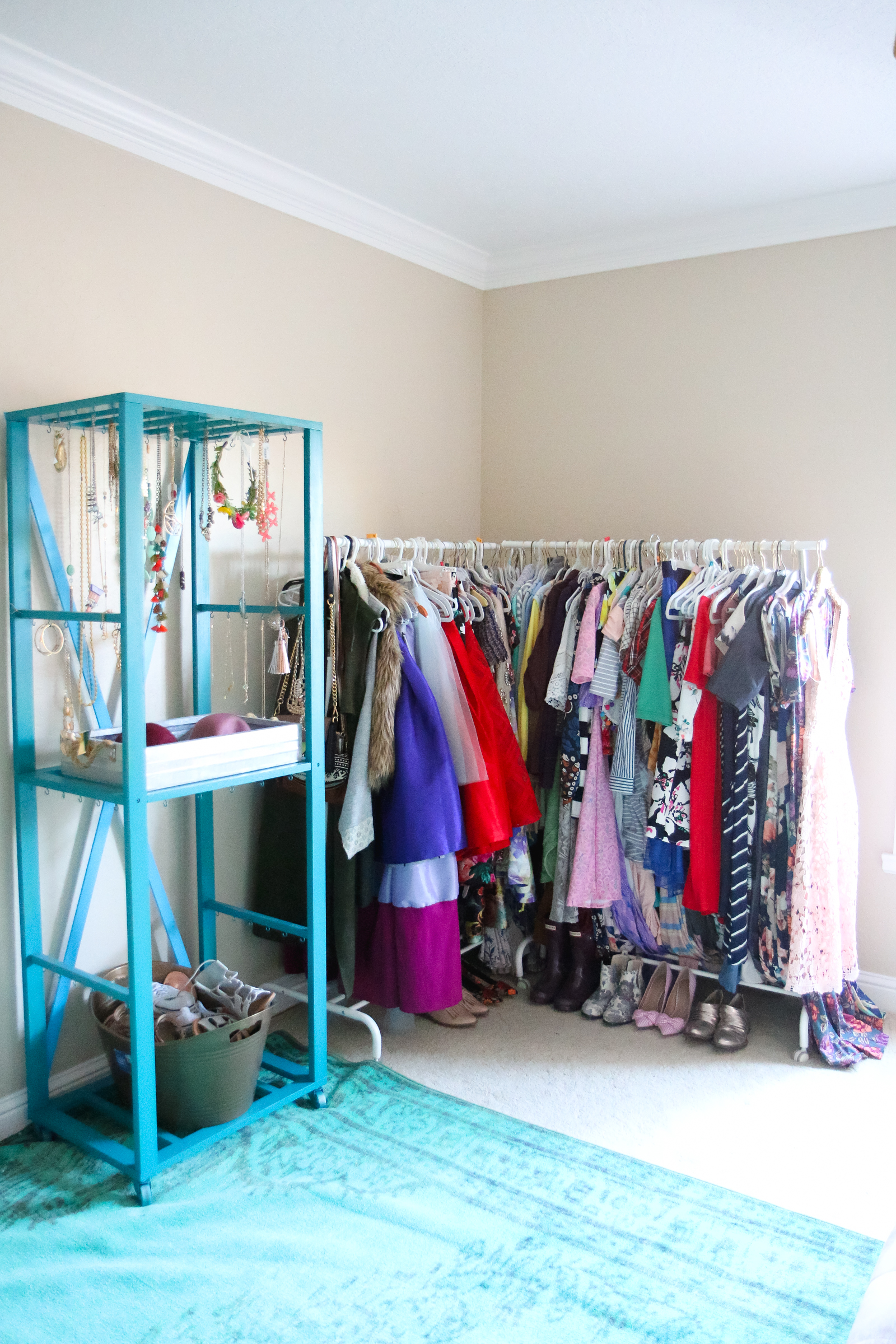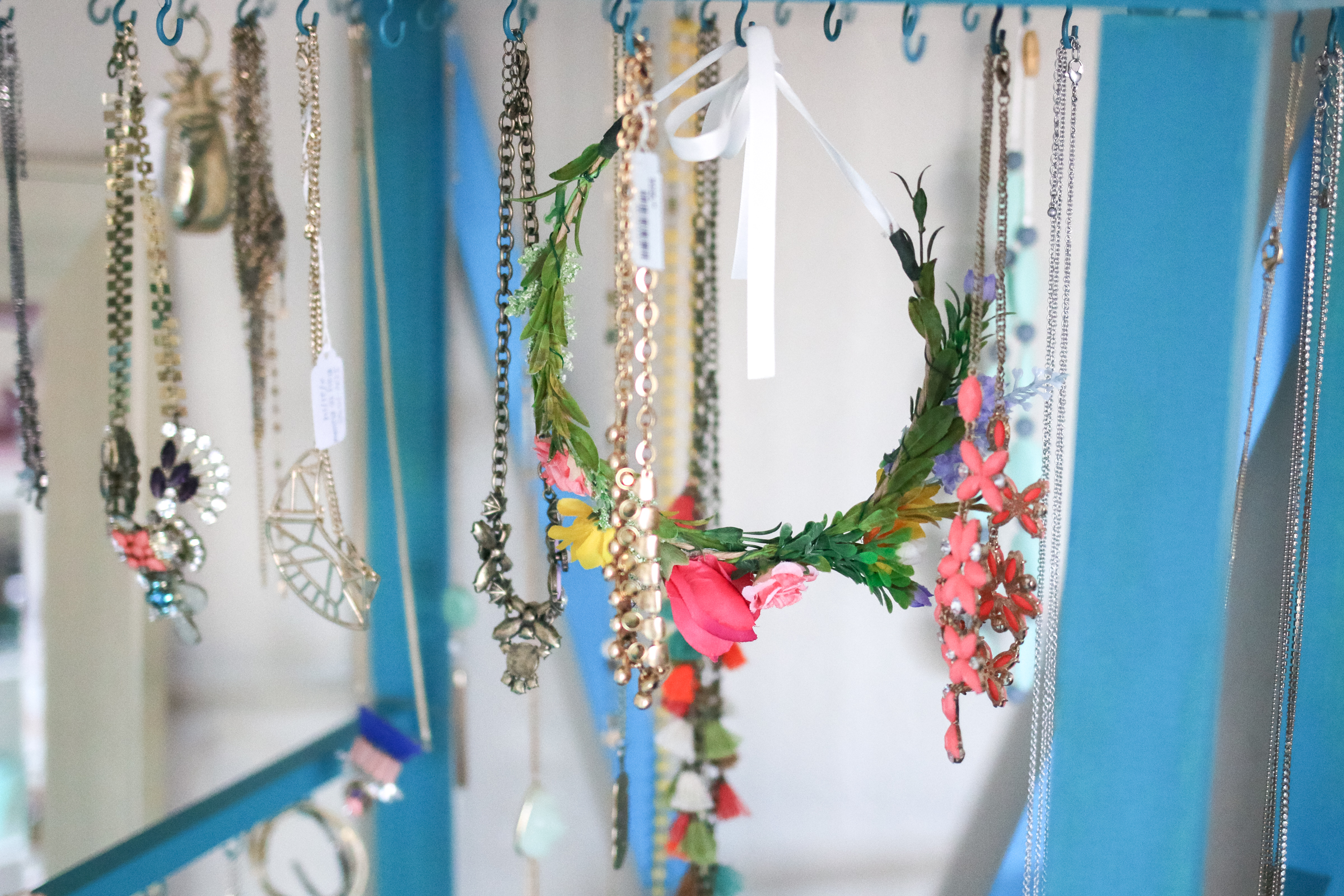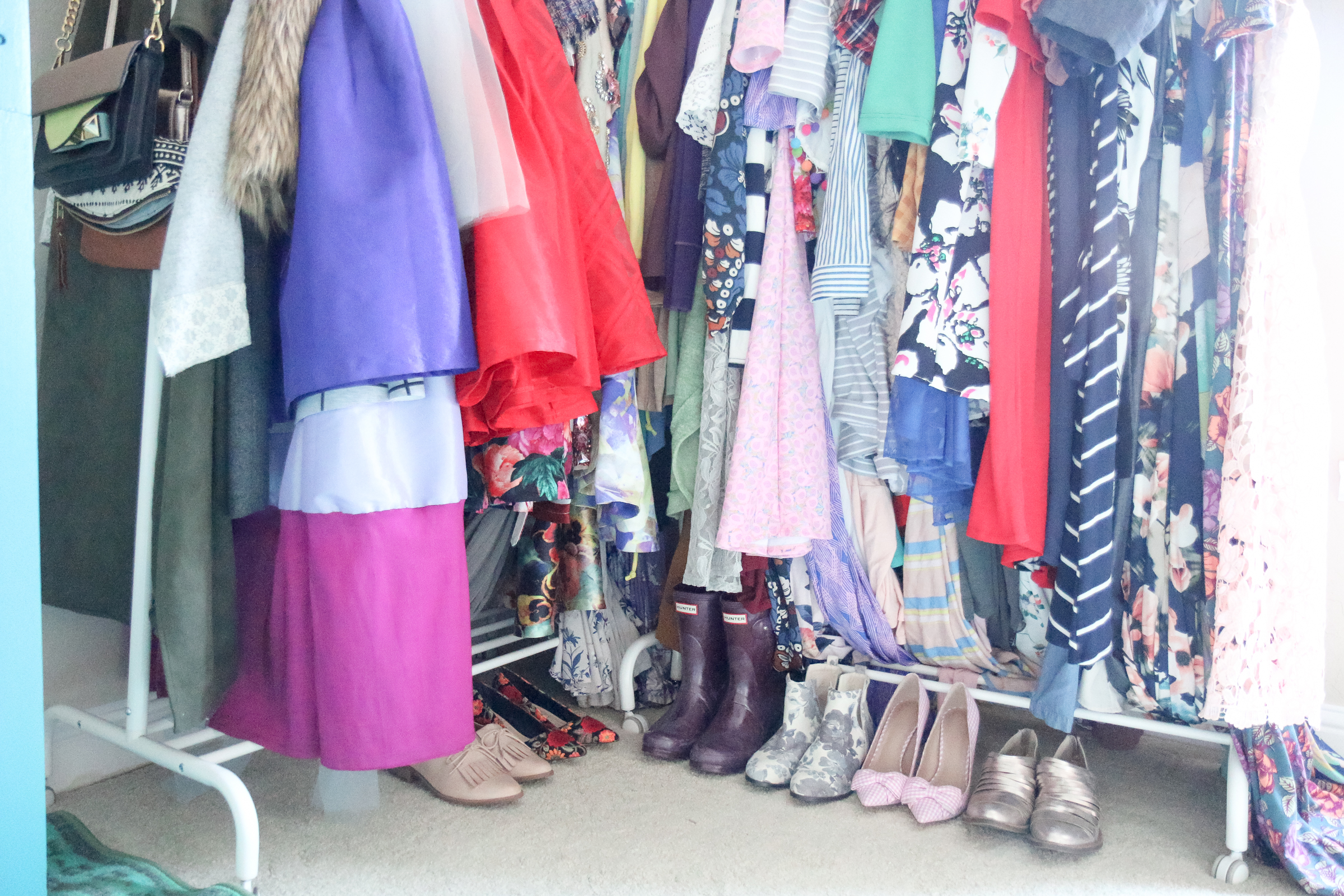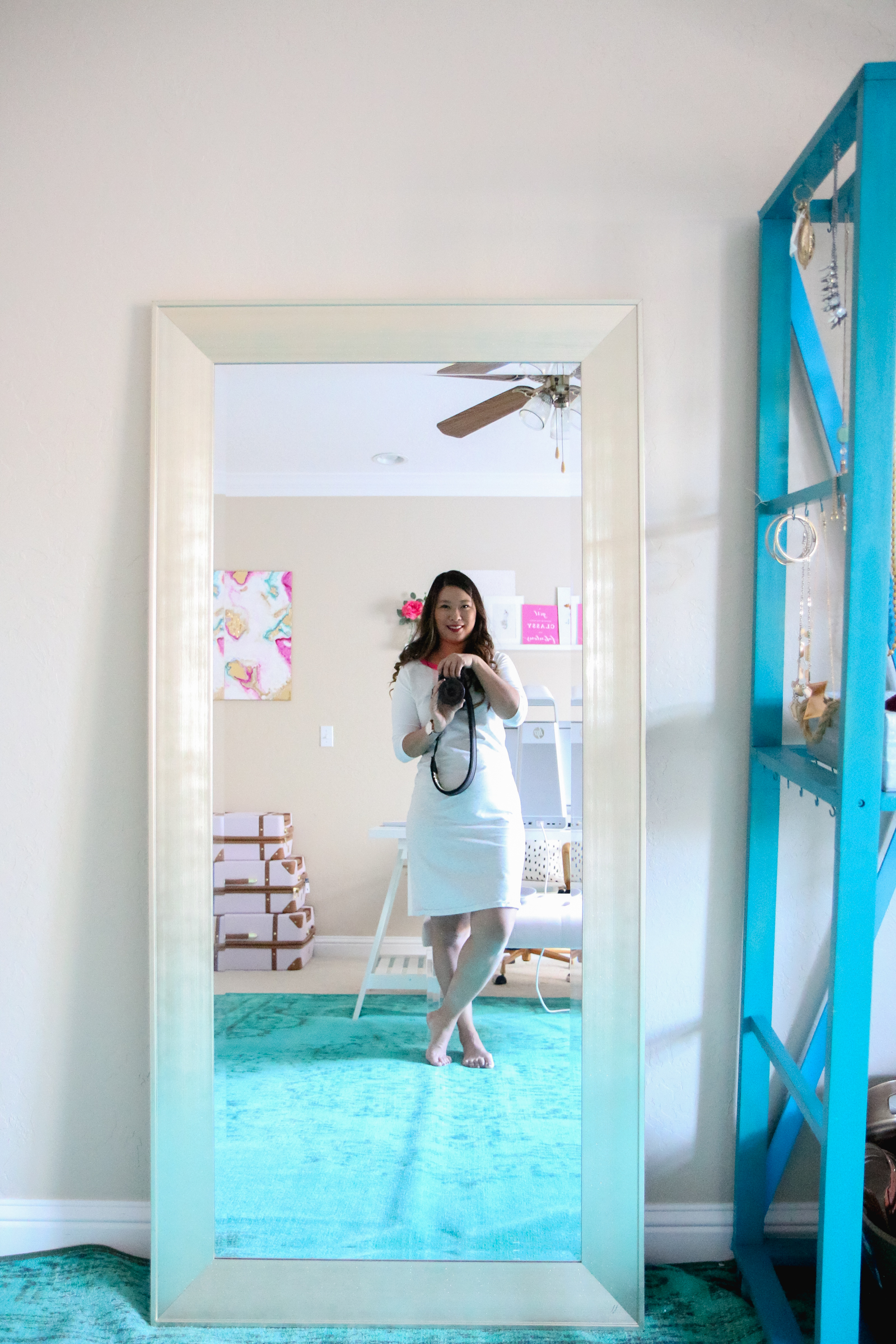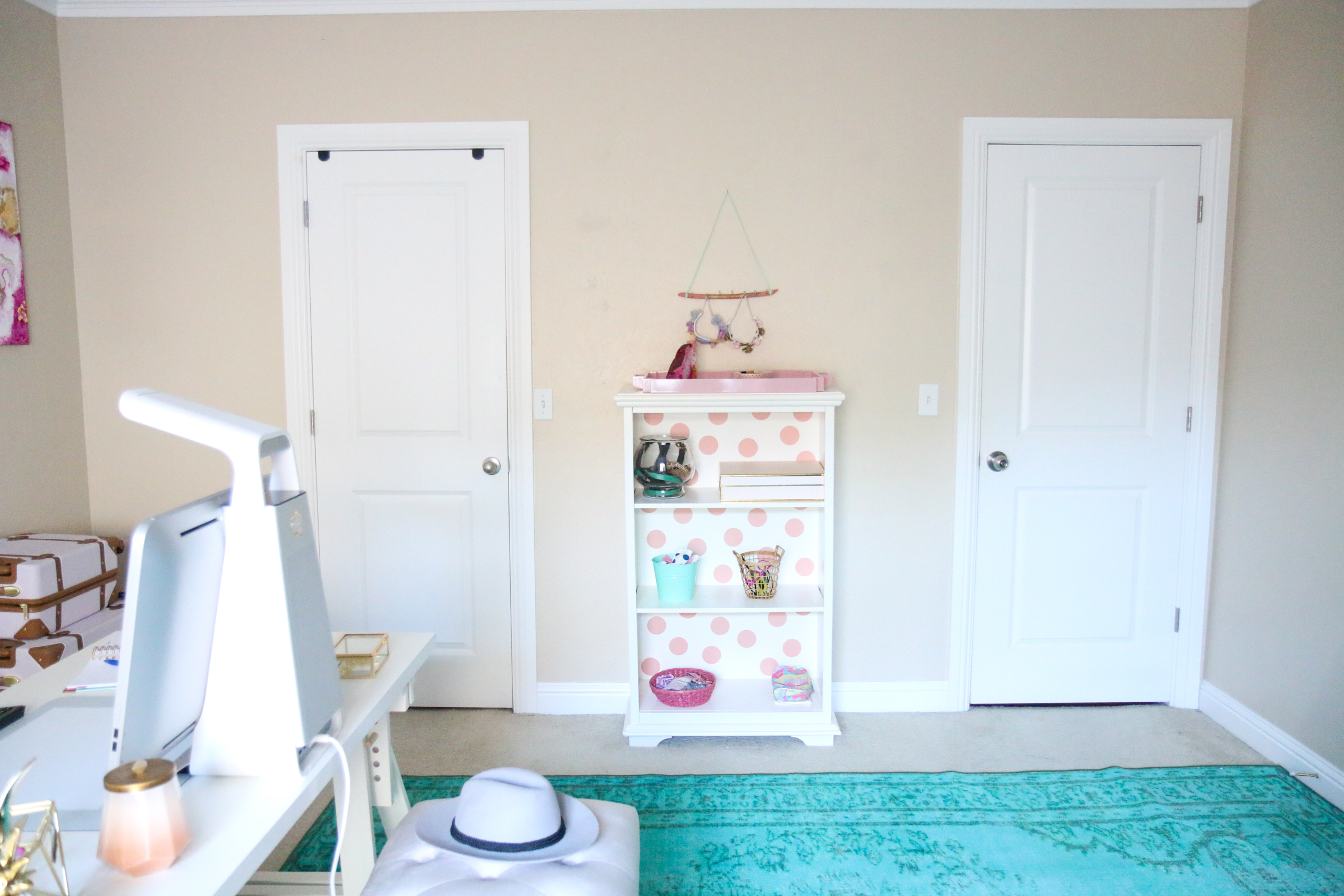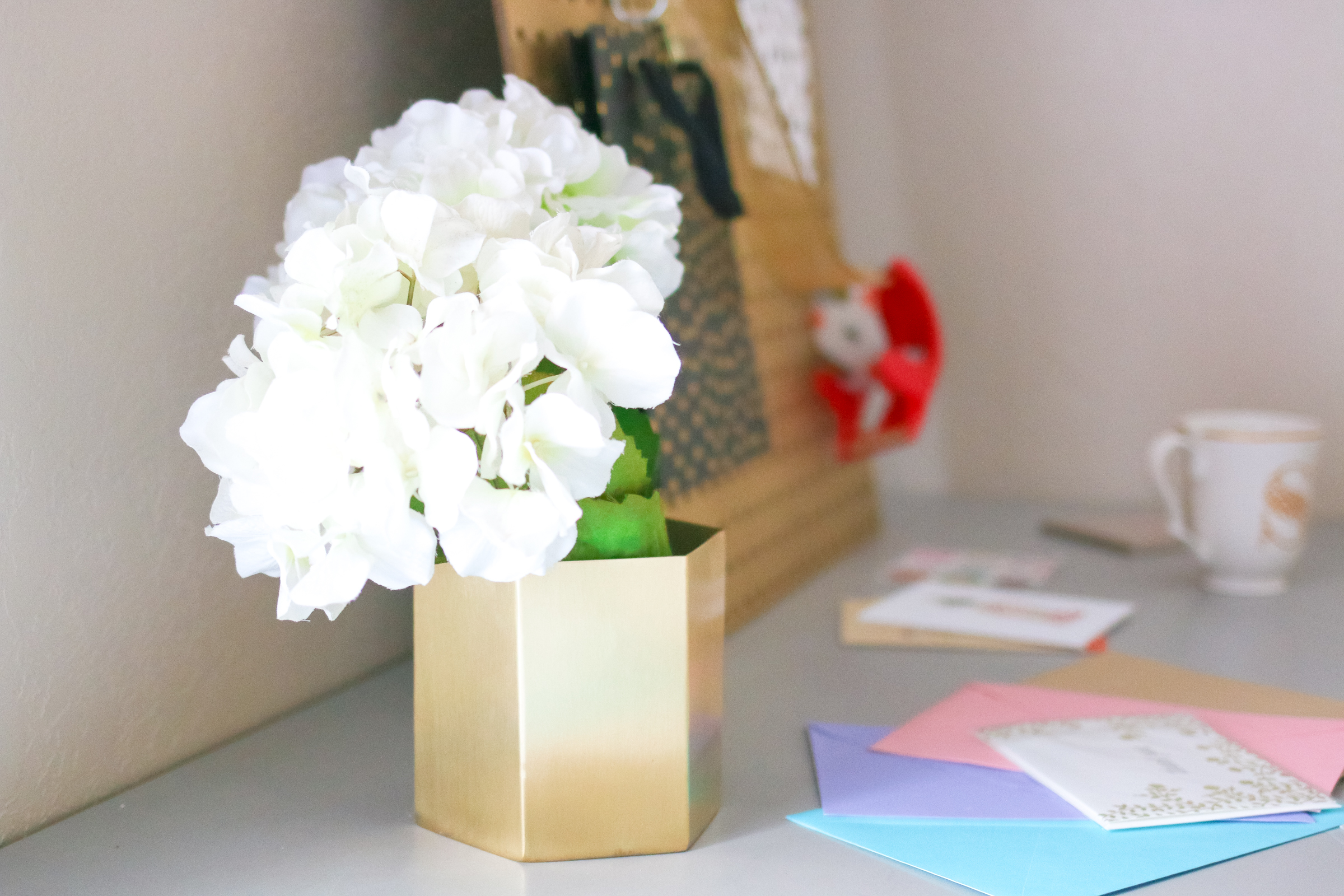 I think my office space is a bit unique, because it's a place for me to blog late at night, listen to music and craft… but it's also partly me and Vivian's overflow closet. Because all of our stuff doesn't actually fit in our real closets. I think that it's in a pretty complete state, but I'm sure I'll be adding more to the walls maybe in the future! Thank you so much for coming along on the tour. I have linked what I can remember below, but if you have any specific questions, let me know!
Desk: IKEA
Computer: Sprout by HP
Bench: At Home
Coasters c/o Lulu & Georgia
Jewelry Holder c/o Lulu & Georgia
Pineapple c/o Lulu & Georgia
Candle c/o Lulu & Georgia
Chair: Wayfair
Pillow c/o Lulu & Georgia
Suitcases: Amazon
Painting:Hot Pink Paints
Artwork/Prints c/o Paulette's Palette
***
Scissors: Amazon
Mug: Anthropologie
Vase c/o Lulu & Georgia
Stool: Target
Clear containers: H&M
***
Clothing Racks: IKEA
Mirror: At Home
Rug: Rugs USA
***
Bookcase/Accessory Holder: Downeast Basics Home
Tray c/o Lulu & Georgia
Heart Tray c/o Lulu & Georgia
***
Styling help by Jill of All Trades / Hot Pink Style (Utah based, but can work virual) – take 10% off your service by mentioning this post!
Shop the post:
Pin for later: