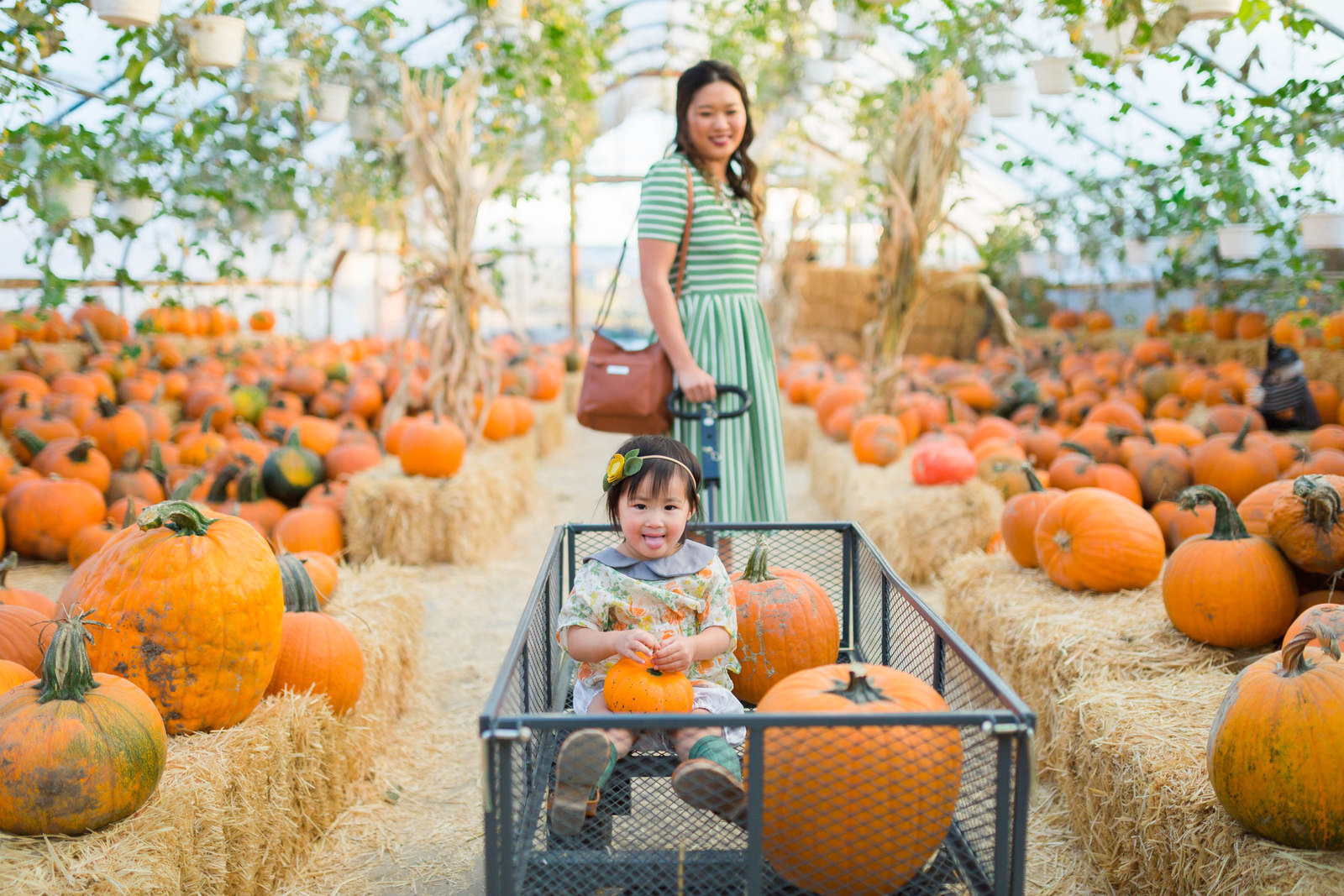 If you live in Utah and haven't been to Kuwahara Farms for photos or pumpkin picking yet, you are missing out. It's seriously the PLACE to go for all sorts of big, small, ghost, orange, weird looking pumpkins and it's just an adorable place for photos. I took Vivian here the other day and she was having so much fun picking up pumpkins and *ahem* gently setting them down afterwards. 😉 We picked up a bunch to decorate our front porch and I can't wait to share that with you. For the pumpkin patch, we just had to wear our orange and green Fall outfits! 🙂
For this outfit, I am wearing the Lily Jade McKenna bag which isn't so much a diaper bag, but more a get out the door or quick errand bag. I love that it is crossbody which means I can still hold Vivian, it's small but still big enough to hold essentials and the camel color is so perfect for Fall.
Dress: LulaRoe Amelia Dress c/o Alicia Wolverton
Clogs c/o Lotta from Stockholm
Bag c/o Lily Jade
Hair styled by Runway Hair (They are based in Draper, Utah. You can book your custom color and receive 30% off +an AVEDA shampure dry shampoo to ensure you will love your style longer. Book your appointment now 801.553.6337)
Lipstick: LipSense Dusty Rose (email me or message me if you'd like to order)!
Vivian's outfit:
Top c/o Pirapir
Bloomers: Mabo Kids
Knee Highs: Shop Happy Tights
Clogs: Old Navy
Headband: Meg's Place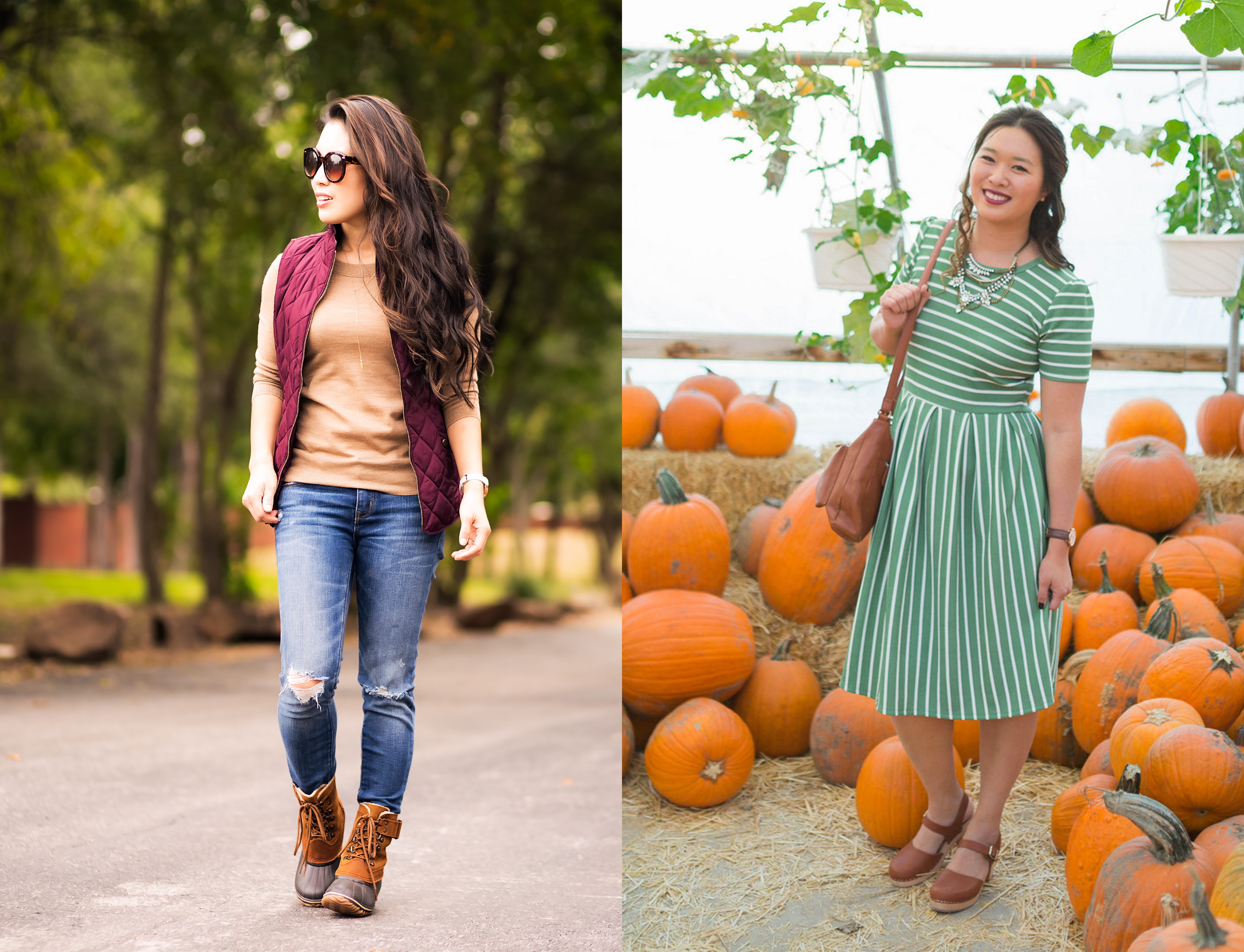 Kileen | Me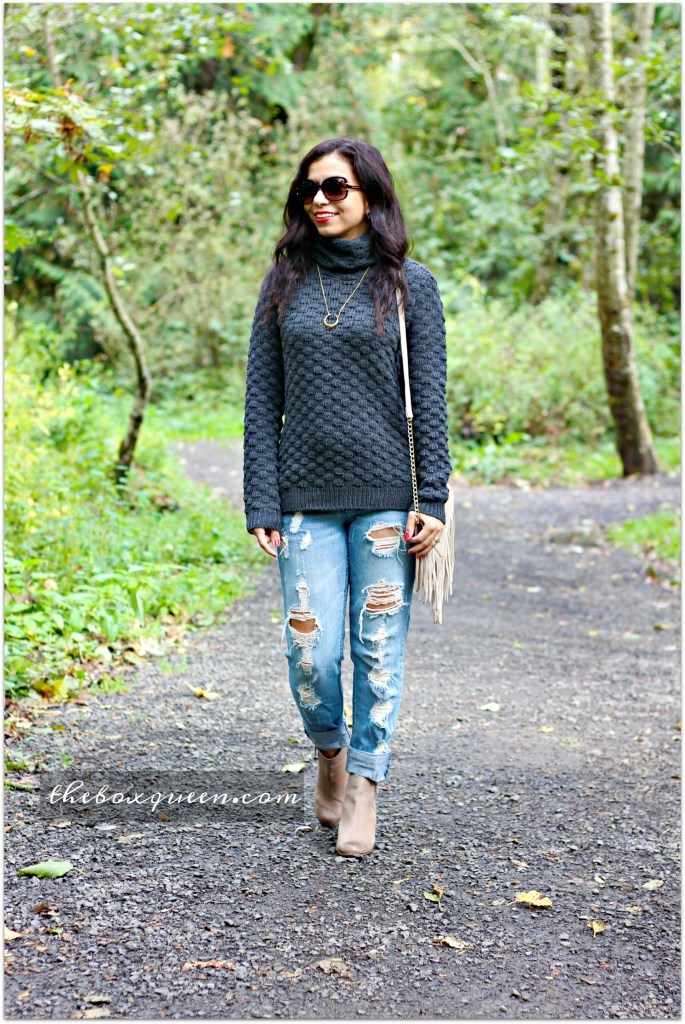 Last week's most clicked link was Elif of The Box Queen! Congrats girl! I have to say, I just love seeing all these Fall outfits with chunky sweaters!!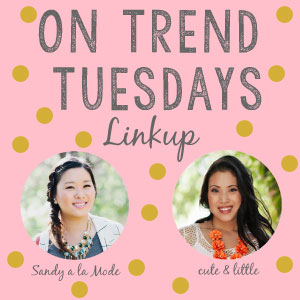 Please make sure to add the button or link back to myself and Cute & Little in your post and go and comment on at least 5 other blogs, please please!!! 🙂 We want this to be a community of fashionistas to keep you inspired and supporting each other is what we are all about!
Save
Save