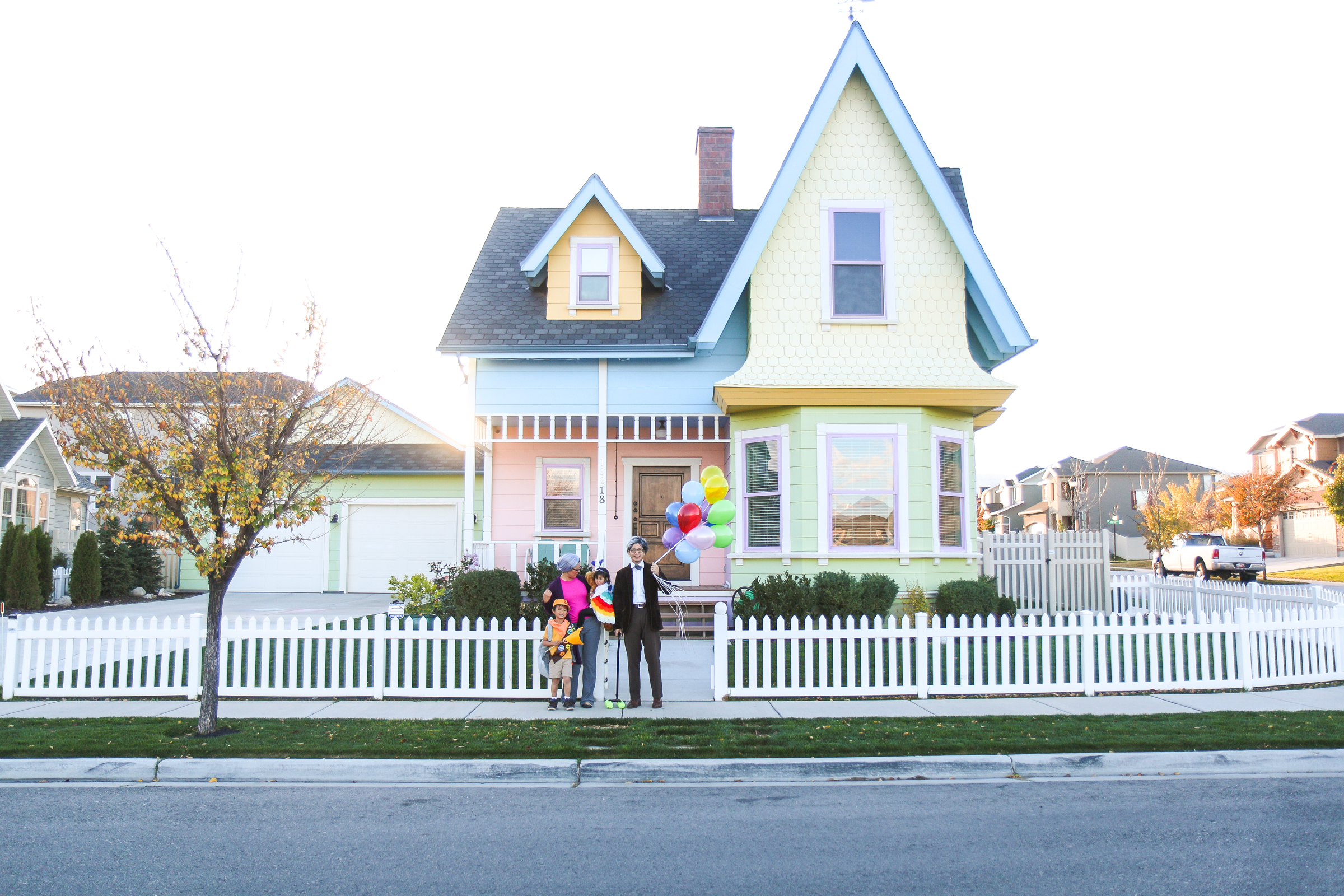 I've been planning these costumes for over a month now and I am so excited to share our VERY FIRST FAMILY HALLOWEEN COSTUME with you all. You see, the past few years, we'd only get the kids dressed up and Marvin and I stayed costume-less. But now that Vivian is older, I thought it would be super fun to do a family themed costume and I totally want to keep doing it (although Marvin doesn't… men). I recently discovered that there was The Real UP House not too far from our house. Austin has seen the Disney movie Up a few times at school already and to prep them for their outfits this year, we made sure to have a Friday movie night to watch Up and eat pizza and popcorn!
Anyhow – without further ado, here are some more pictures of our fun Up Halloween Costumes! If you can't tell… Marvin is Carl, I am Ellie, Austin is Russell the boy scout, Vivian is the bird, and we have a stuffed dog. 🙂 Our little bird wasn't the most cooperative… but she's 2, so what can you expect? She still looked cute!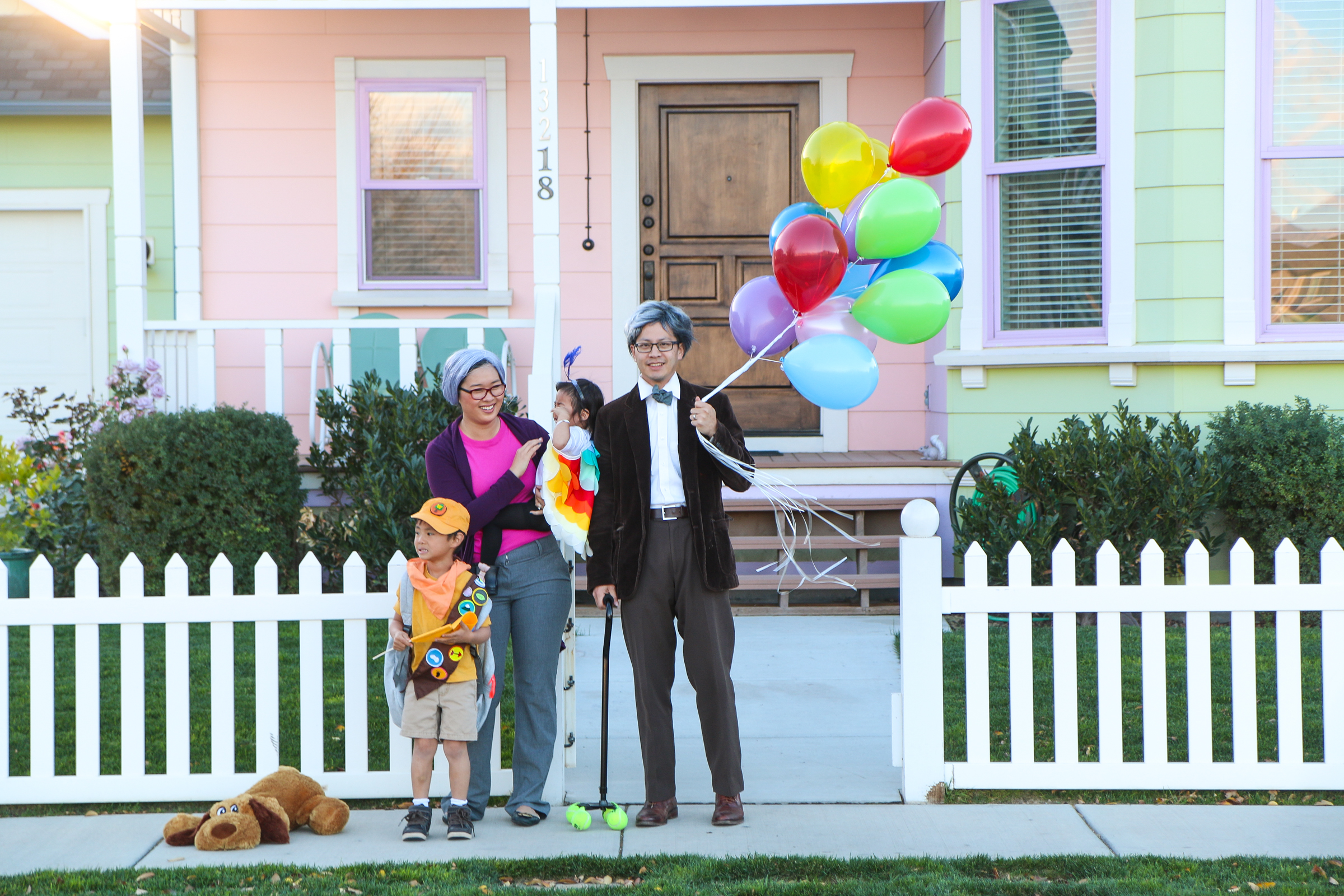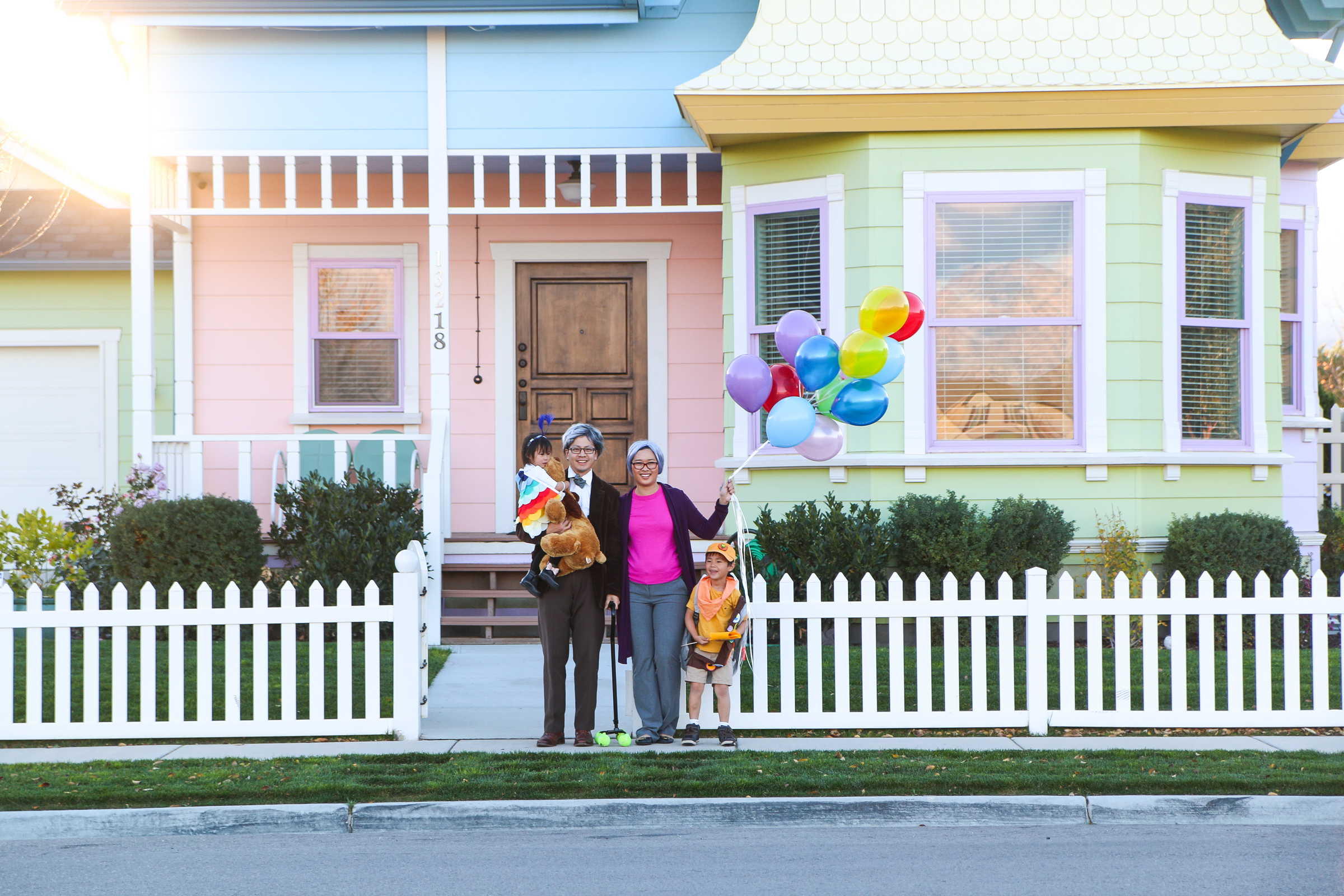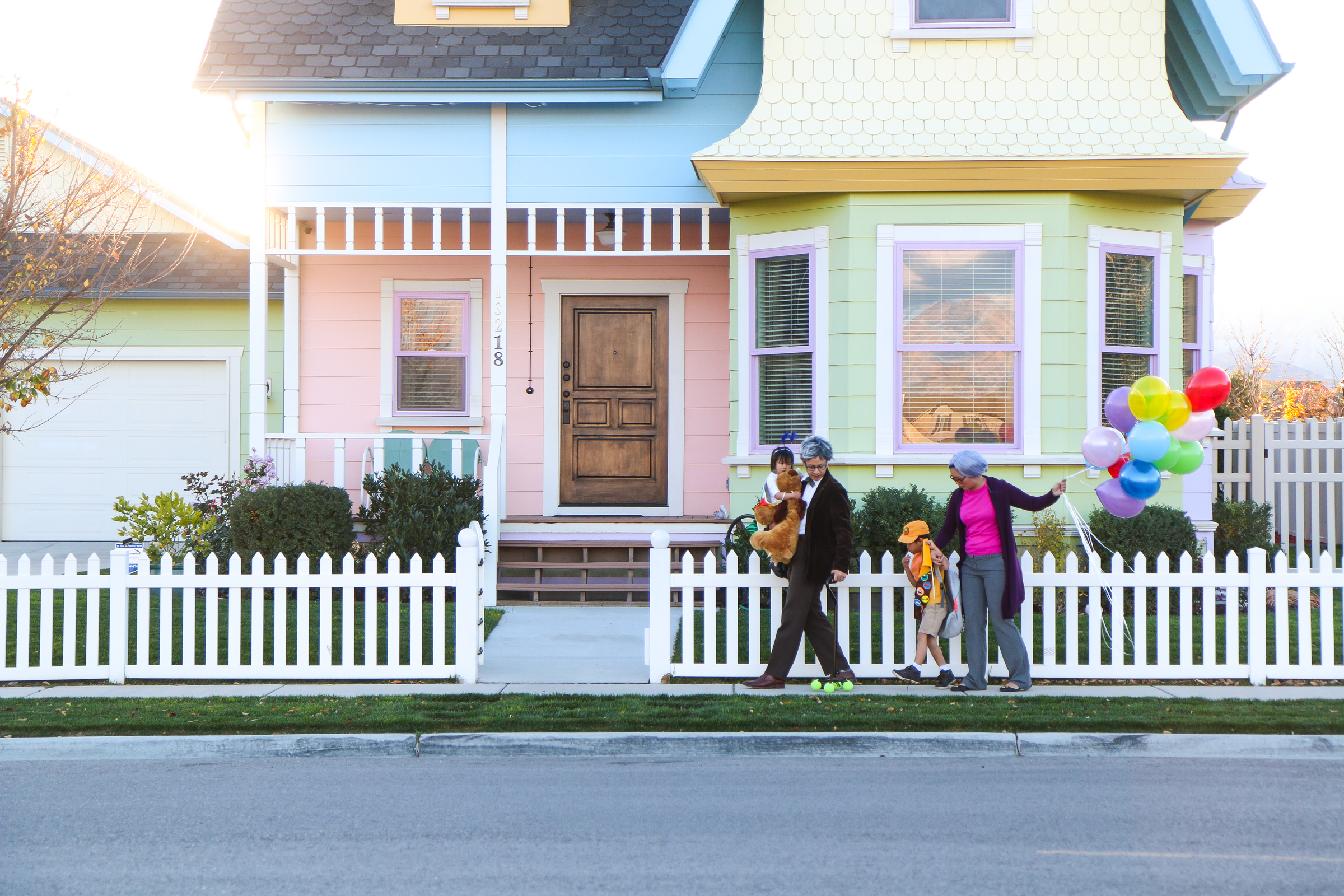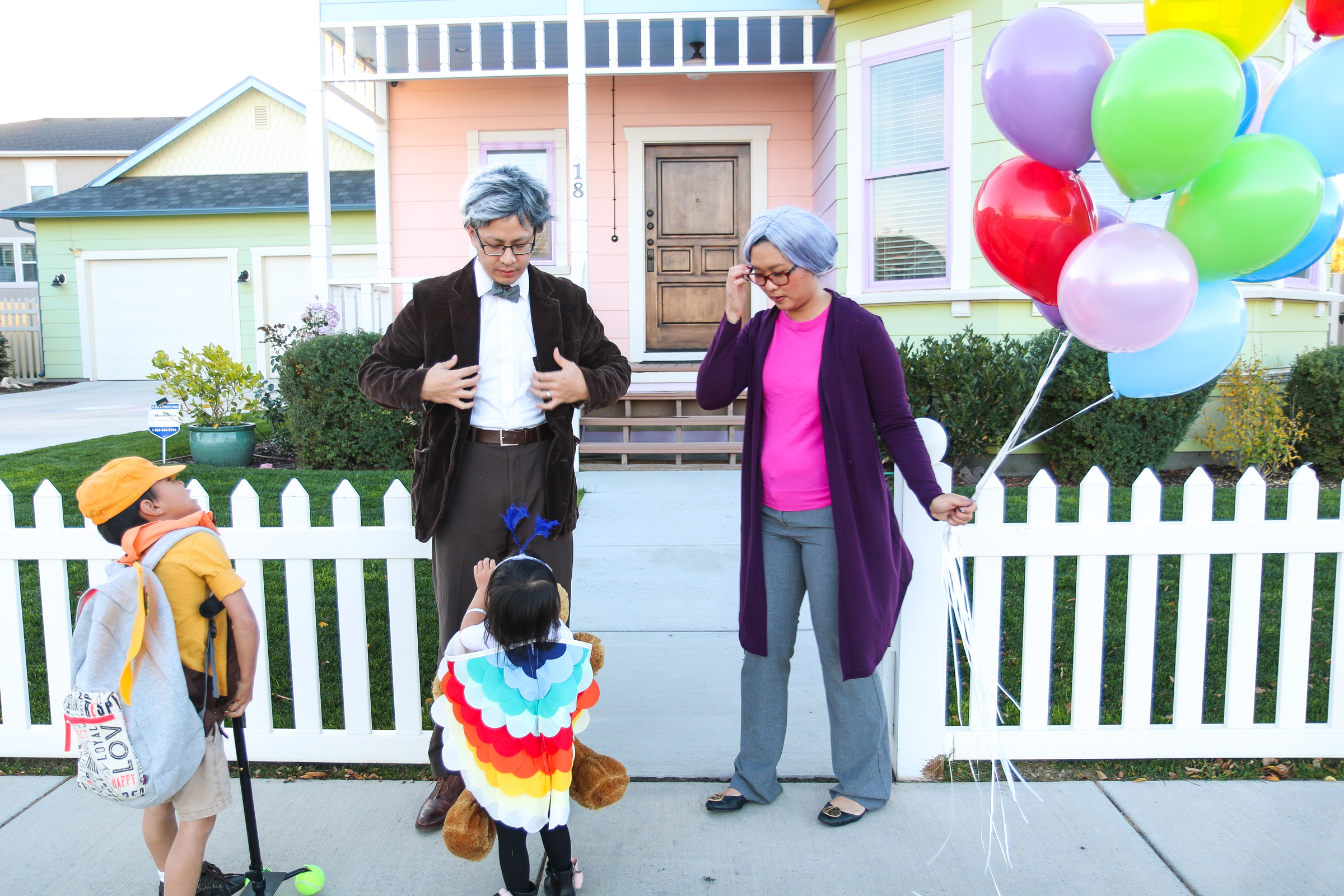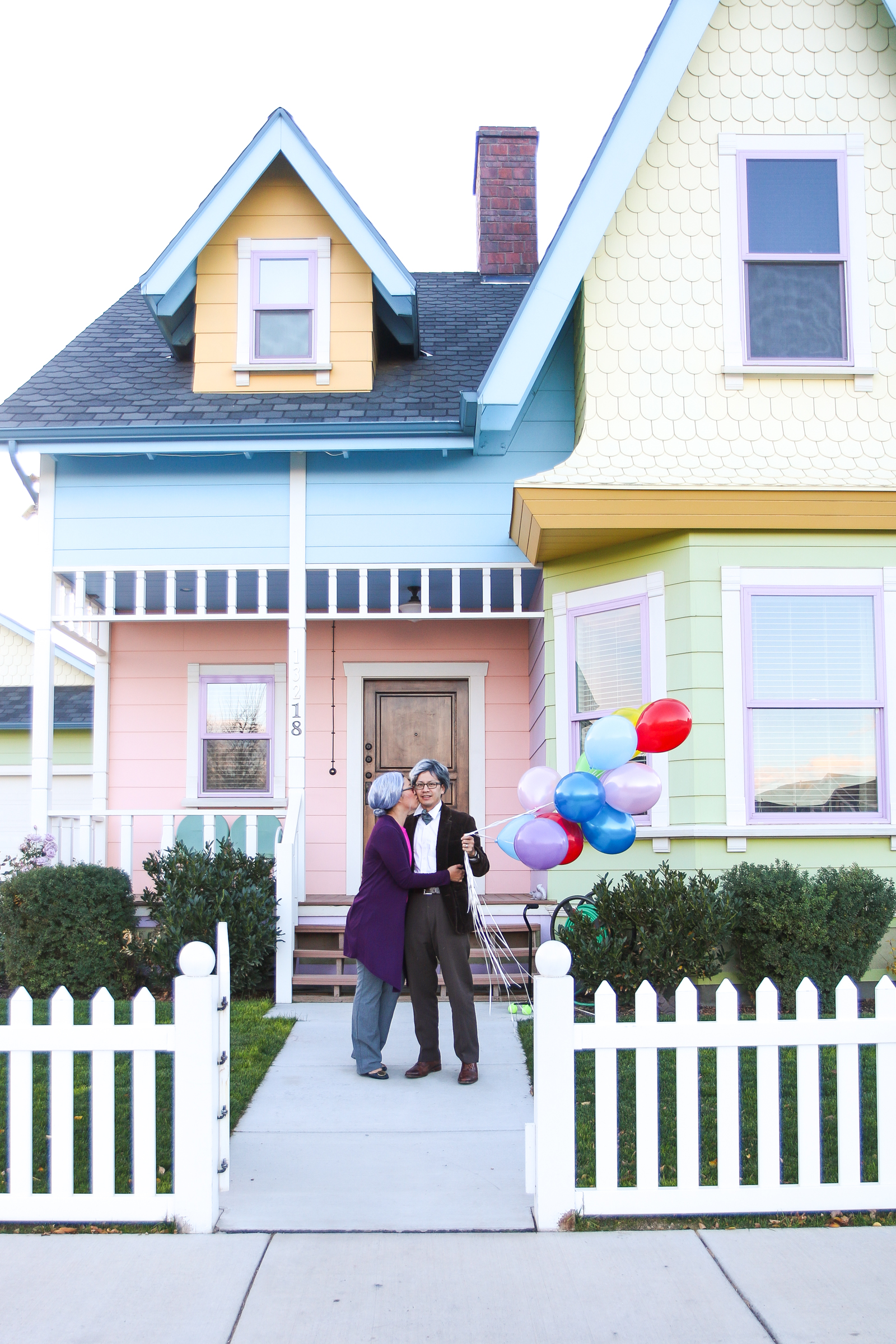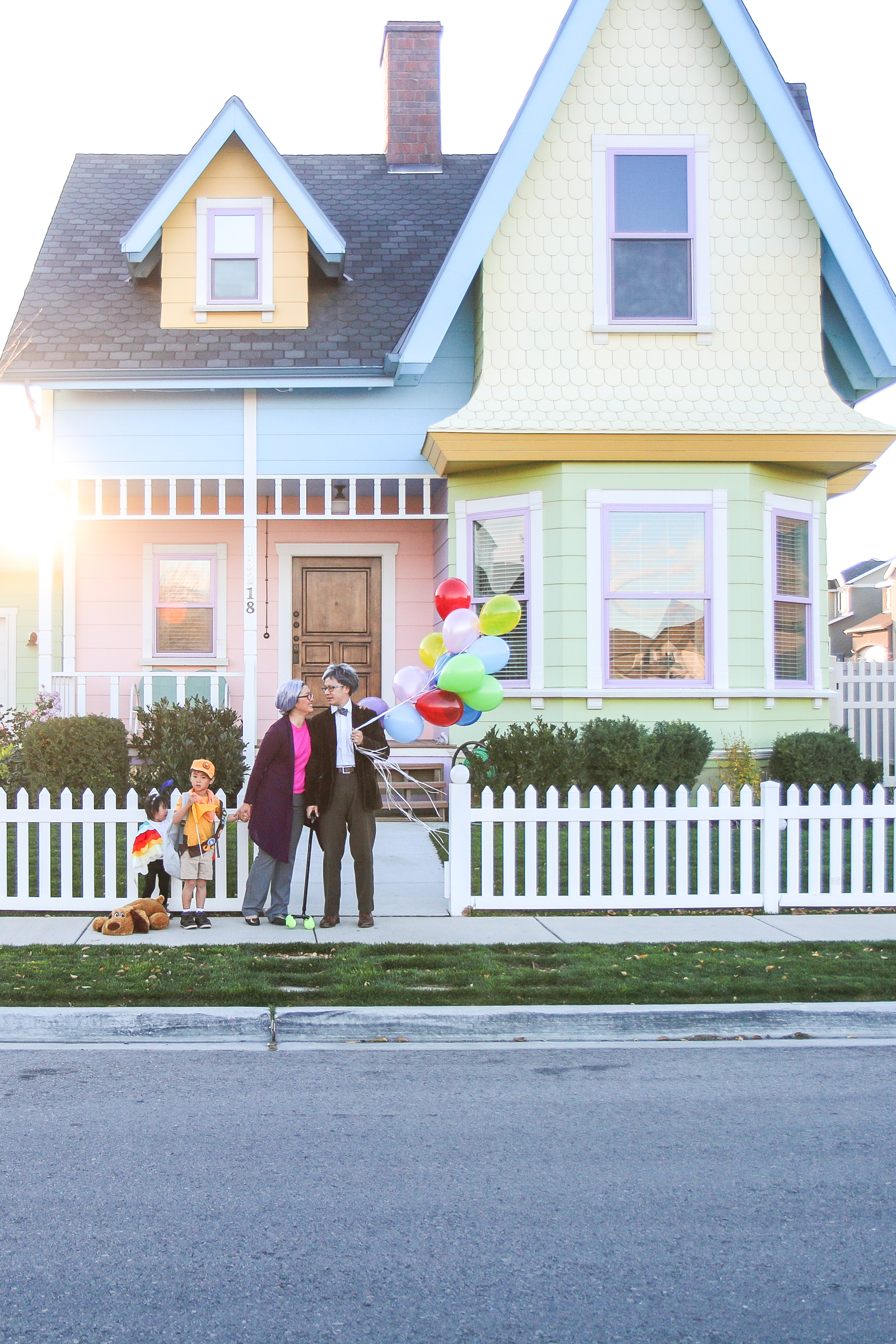 Shop Carl's costume:

Shop Ellie's costume:

Shop Russell's costume:

Shop bird's costume:

Another funny fact is that Marvin had NO idea how to tie a bow tie, so that's why you might notice that it's not quite a perfect bow. It was kind of interesting to see what each other would look like with silver/grey hair, only thing we were missing was some more wrinkles. :/ But seriously, how fun was it to be able to take pictures in front of the Up house, I think I am ready to start planning next year's family costumes now!