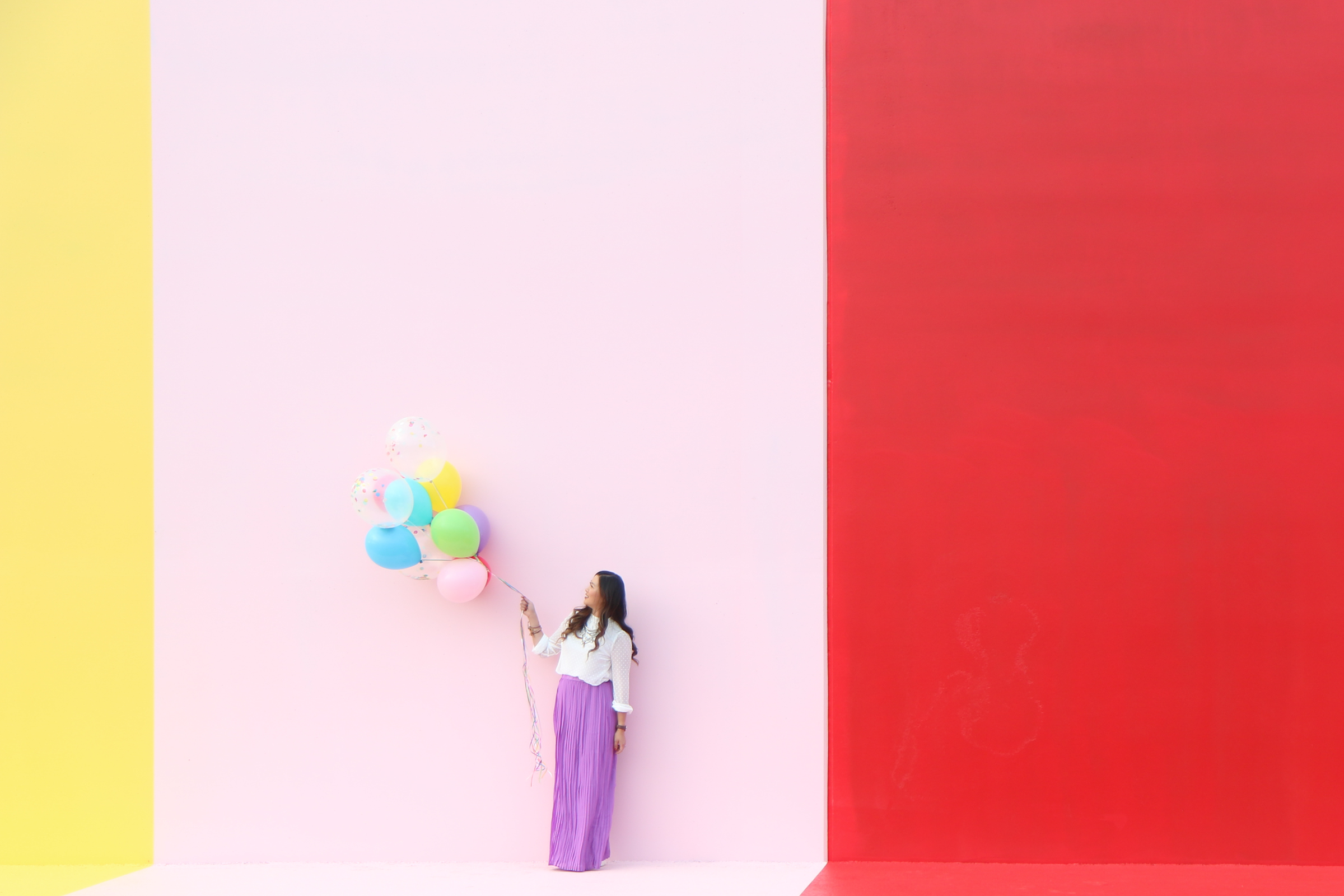 Do I actually have to share how old I am turning this year? Let's just say I'm over 30 and under 40, mmmm k? It's actually VERY timely that one of my favorite shops Cents of Style just painted this wall so it was only natural that I take my birthday pictures here! 🙂 In the past year, I really have been obsessed with the colorful wall trend, so I thought this was only fitting! 🙂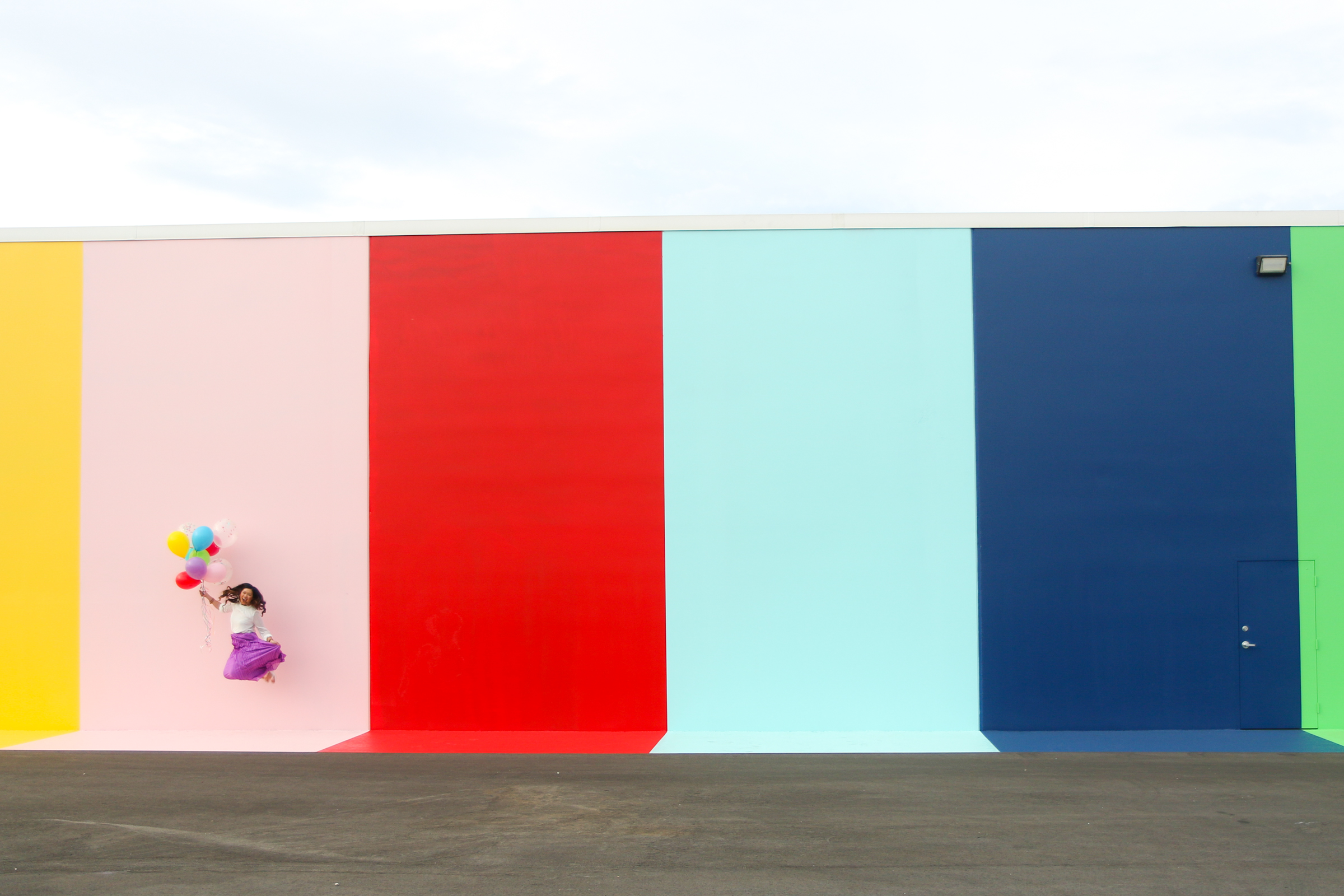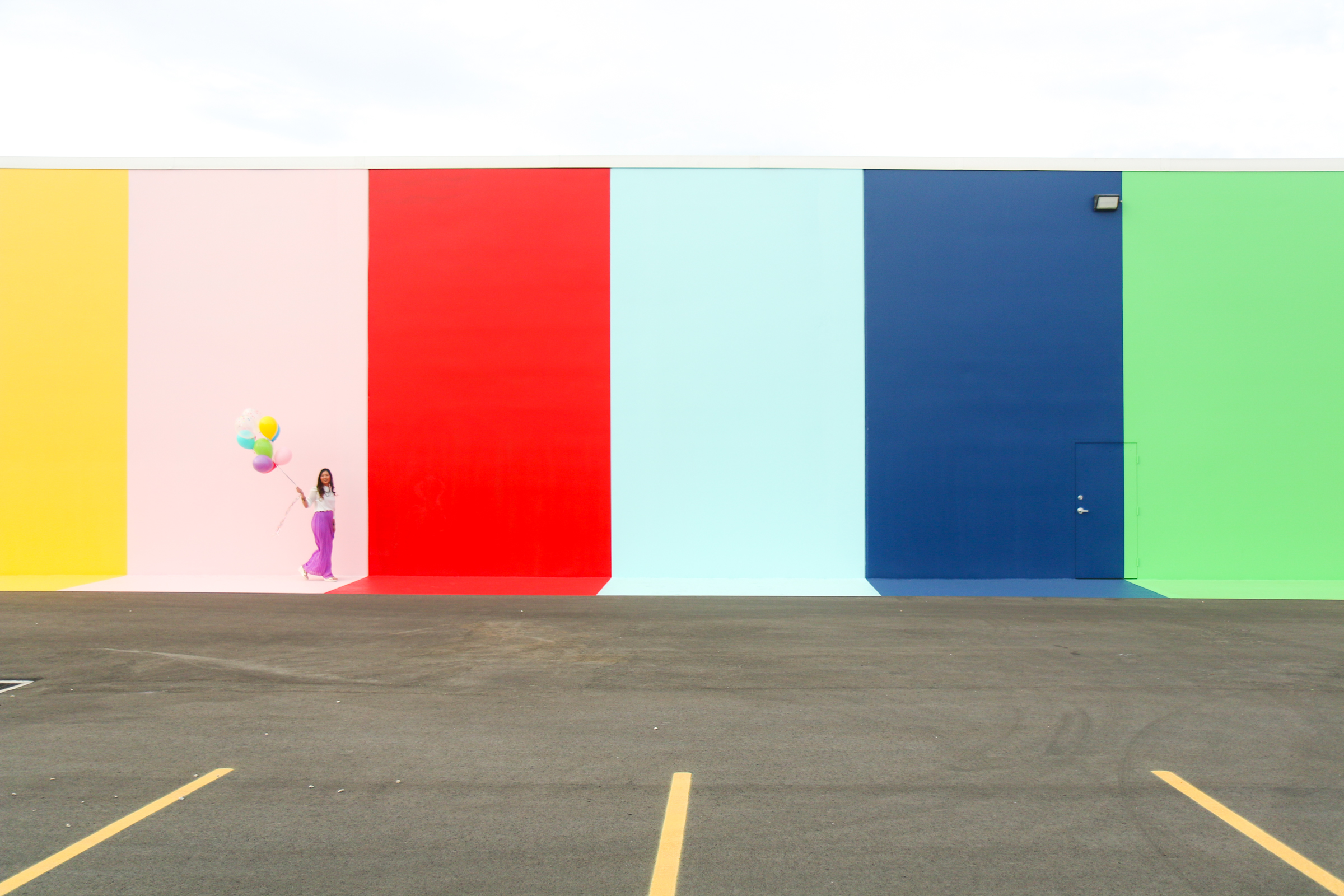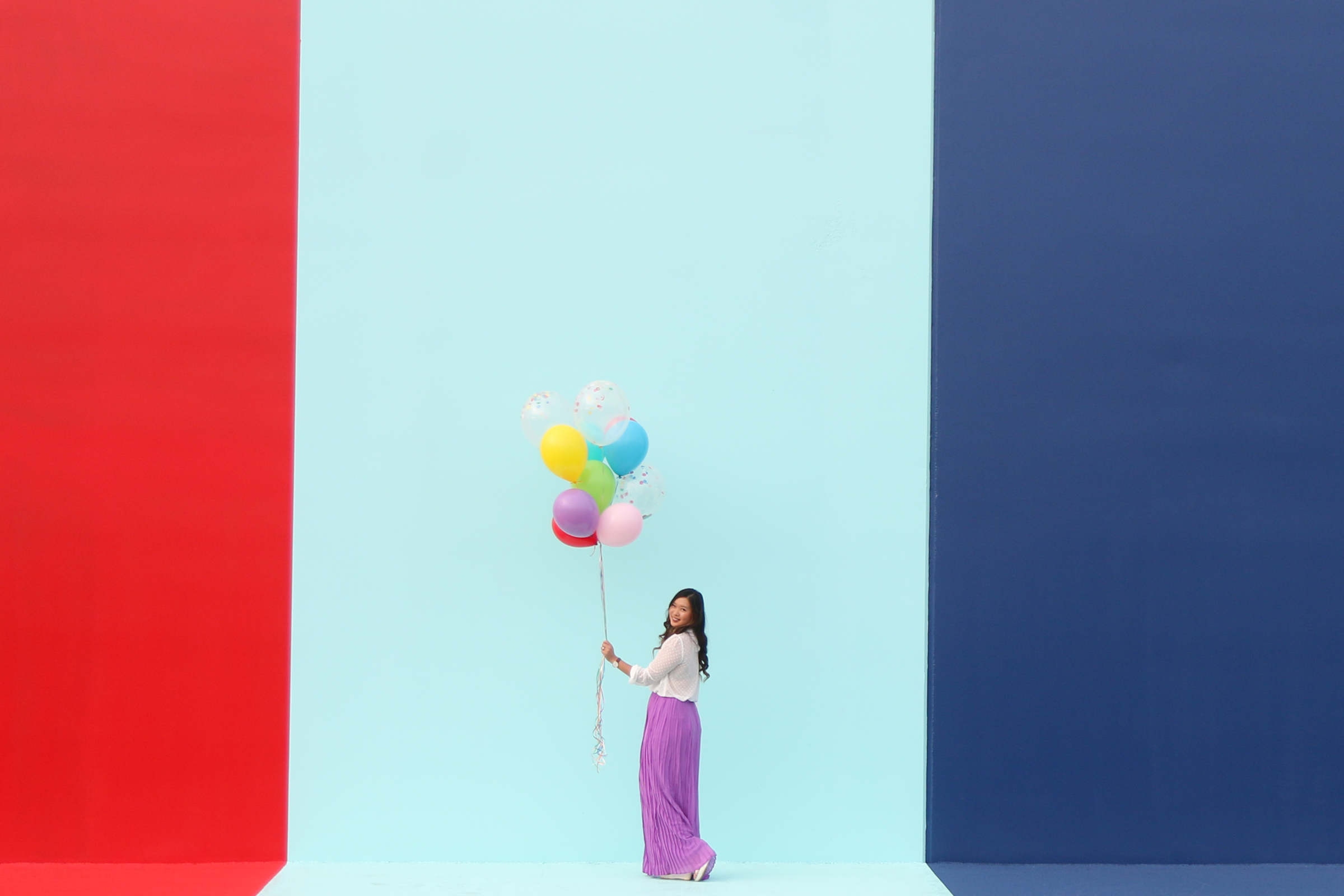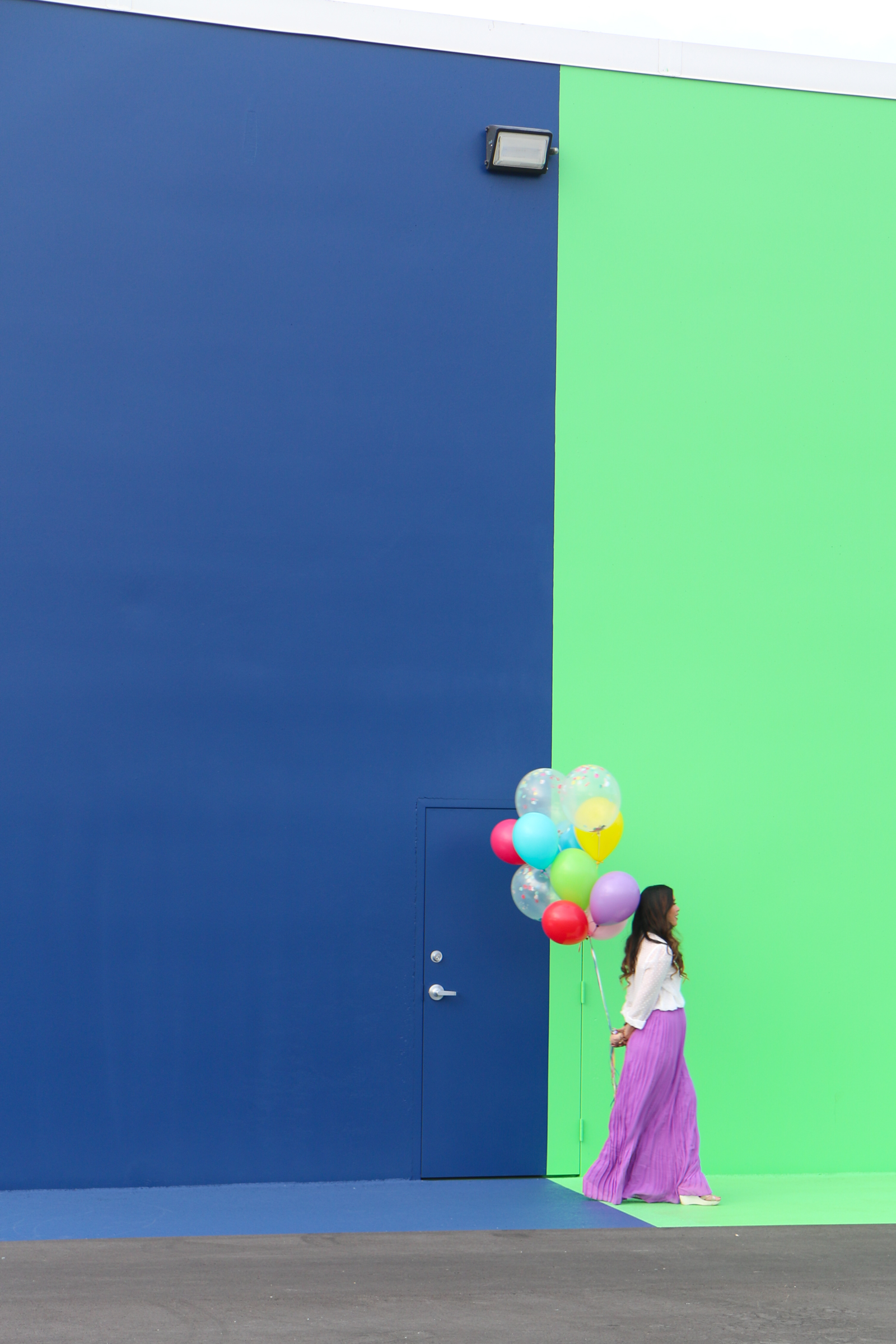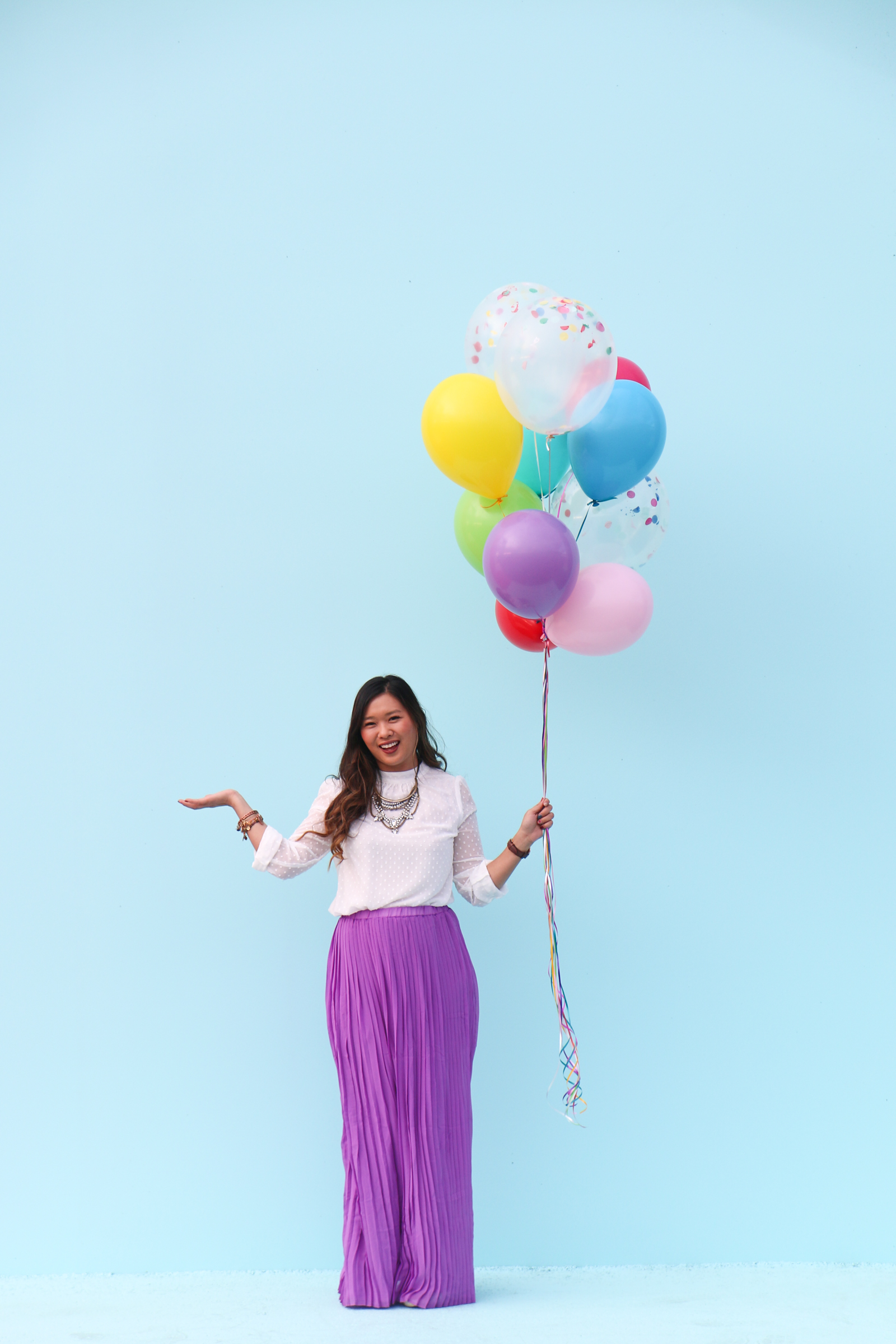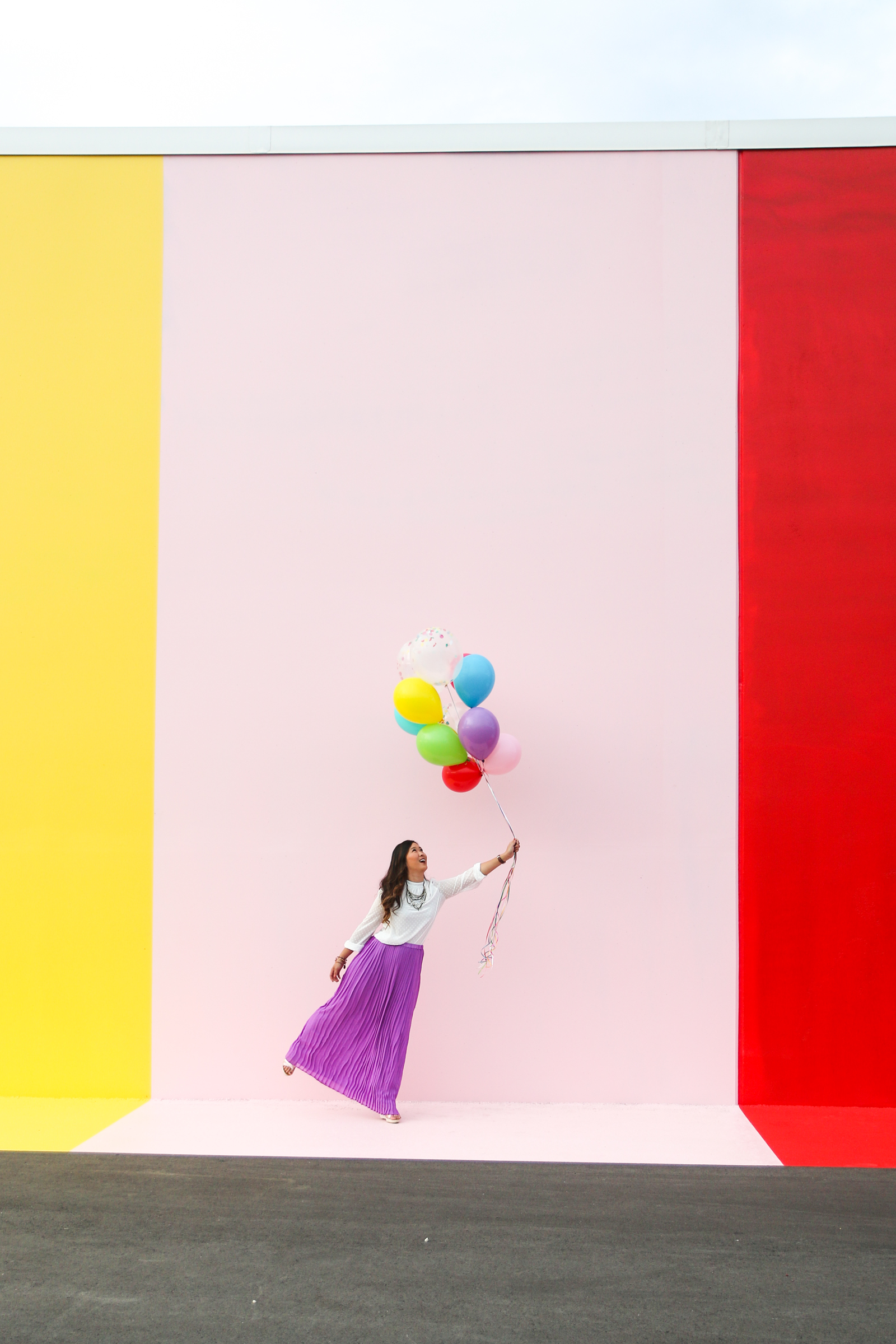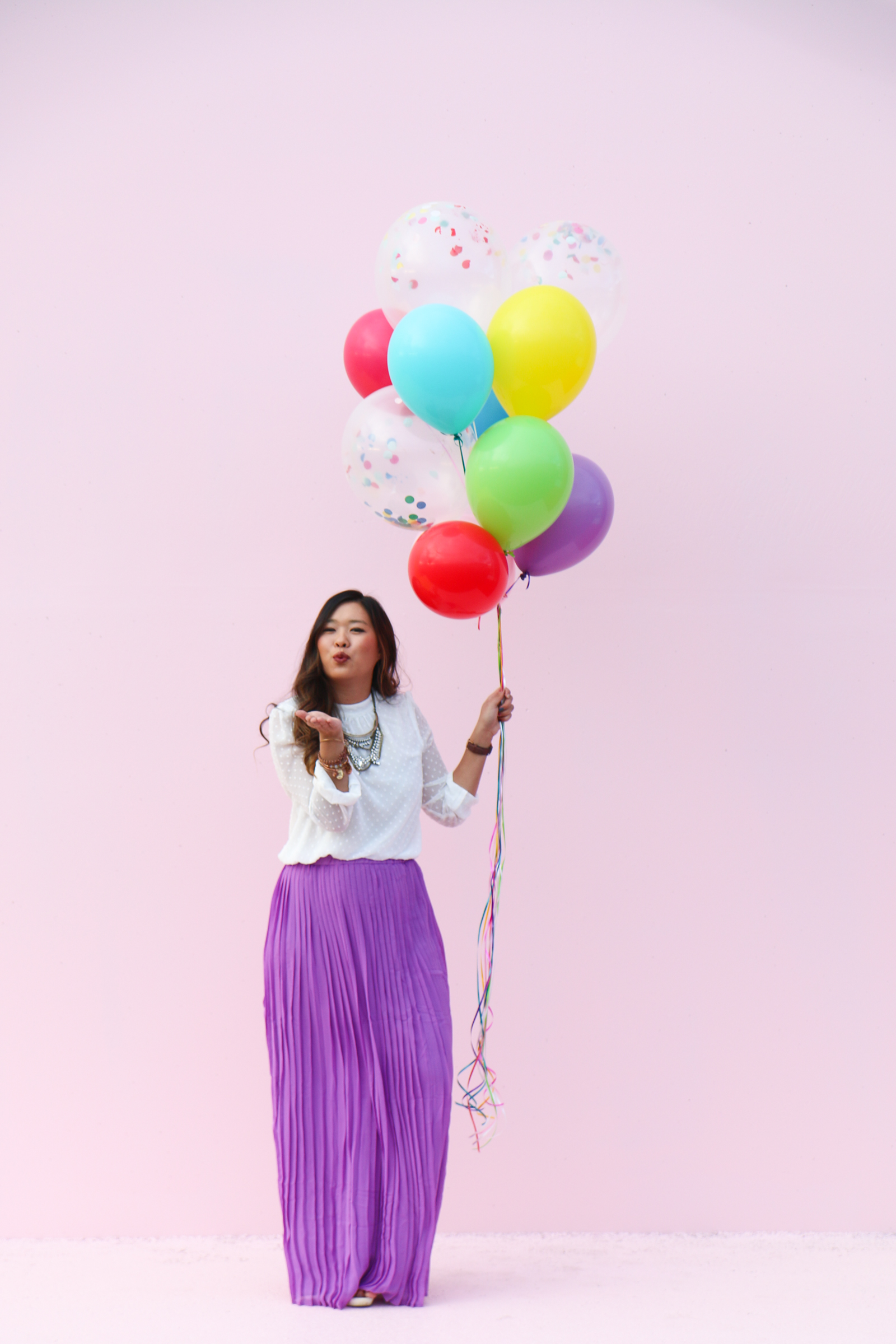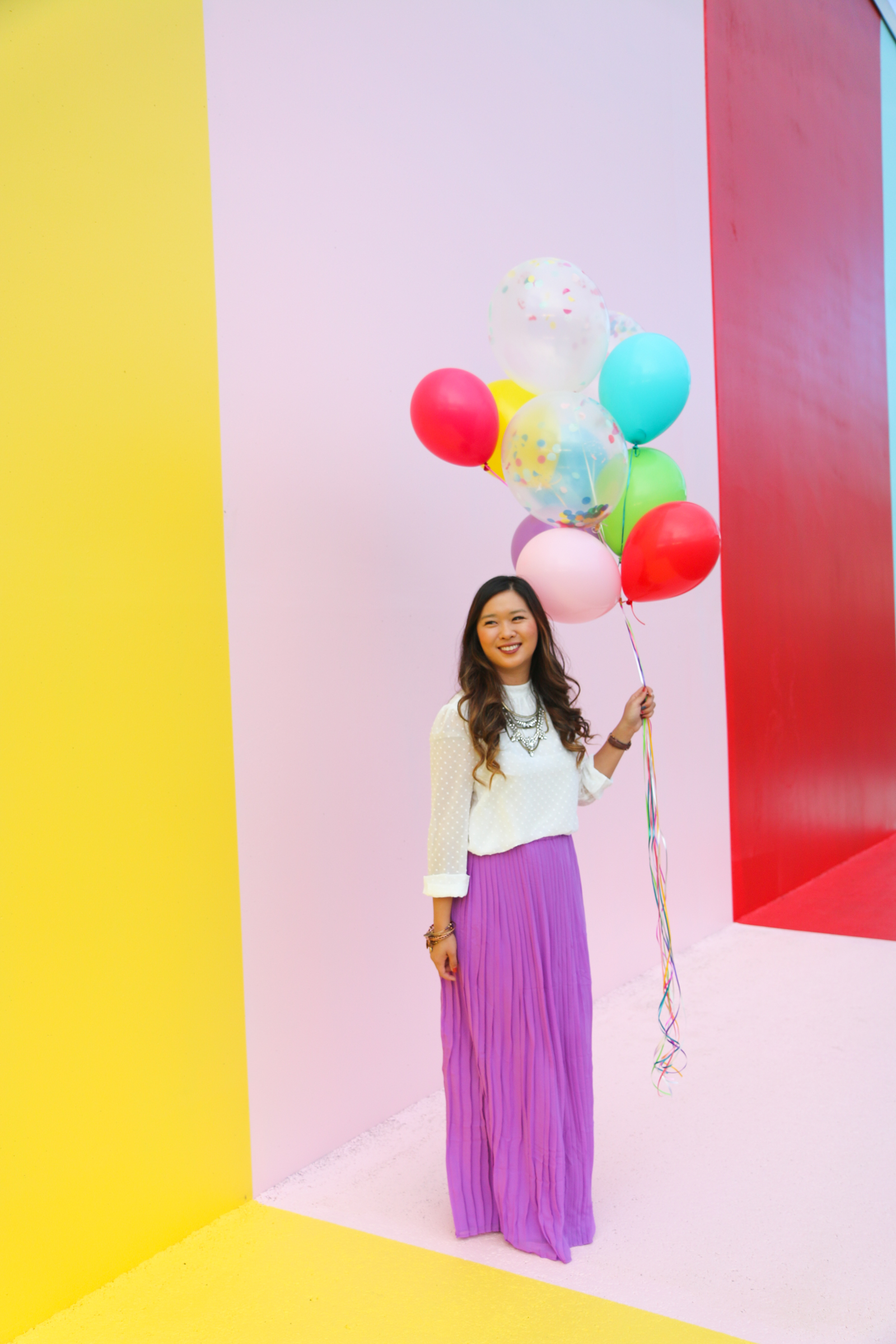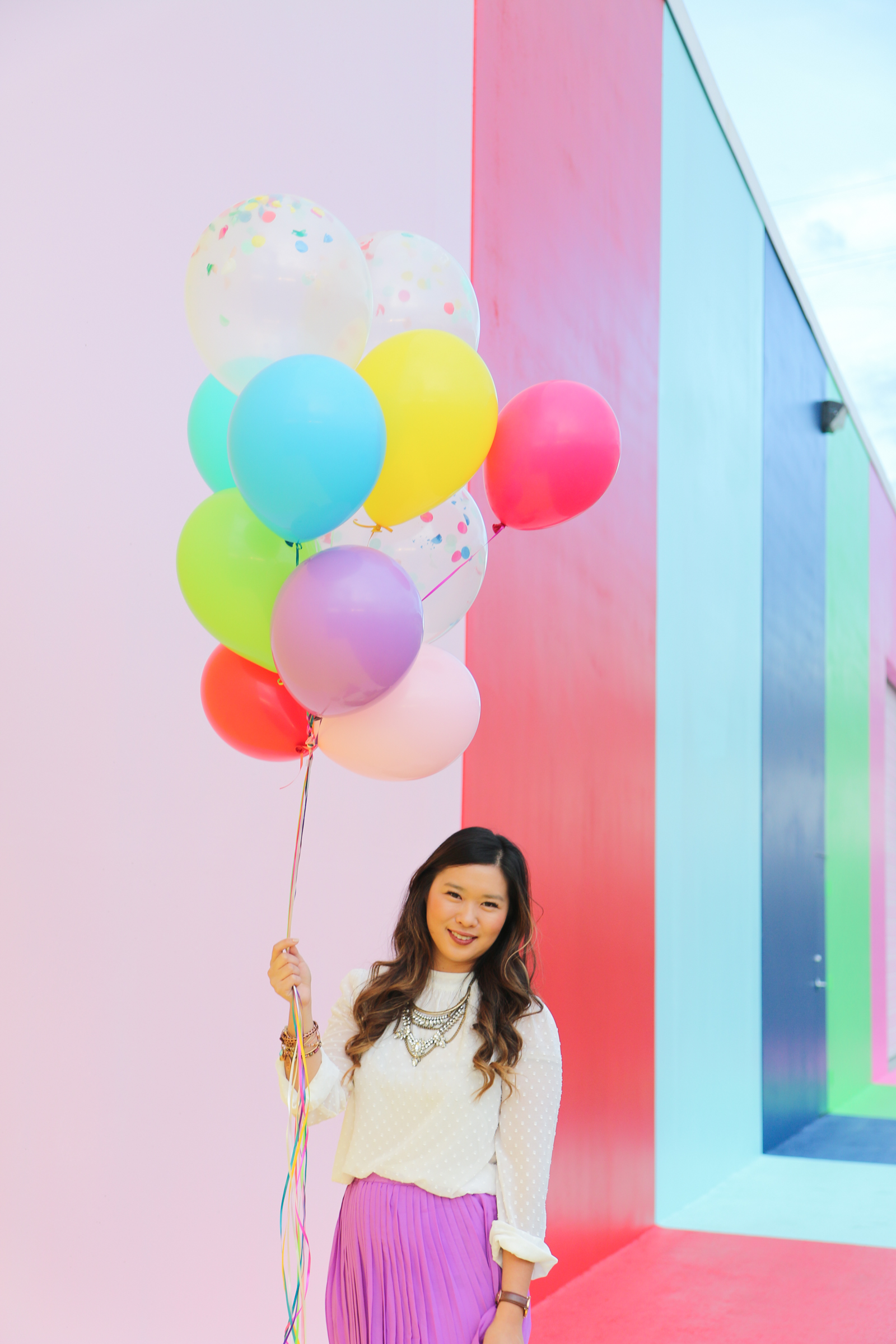 Outfit Details:
Top: Morning Lavender
Skirt: Pink Blush
Thanks to Hearts of Gold Blog for taking these photos for me!