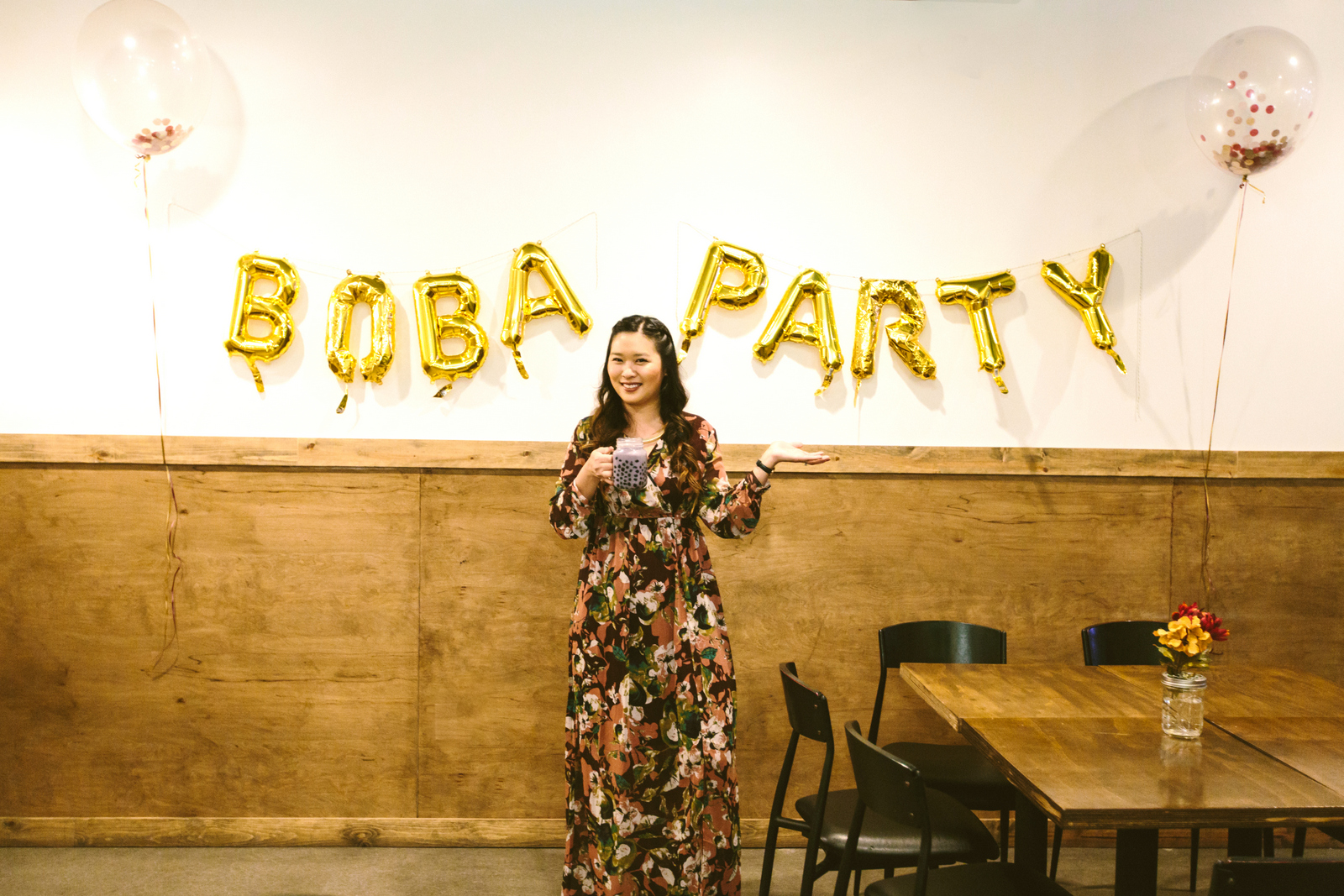 For my birthday party this year, I decided to plan my own party. You see, I LOVE planning parties and have ALWAYS ALWAYS wanted to be a party planner. So being able to throw my own party, plan all the details, invite who I want, and just being in control of it all, was totally up my alley. Because I figure I'm at the age now, where I just want to get all my friends together to have a good time. So I did it, I threw myself a BOBA PARTY and it was FABULOUS!!! I had a little pumpkin craft going, there was some old school jams on, Tea Bar in Salt Lake City, Utah provided amazing drinks and food, I had a "guess how many boba are in the jar game", and invited some of my closest friends. It was an intimate little gathering and SO much fun!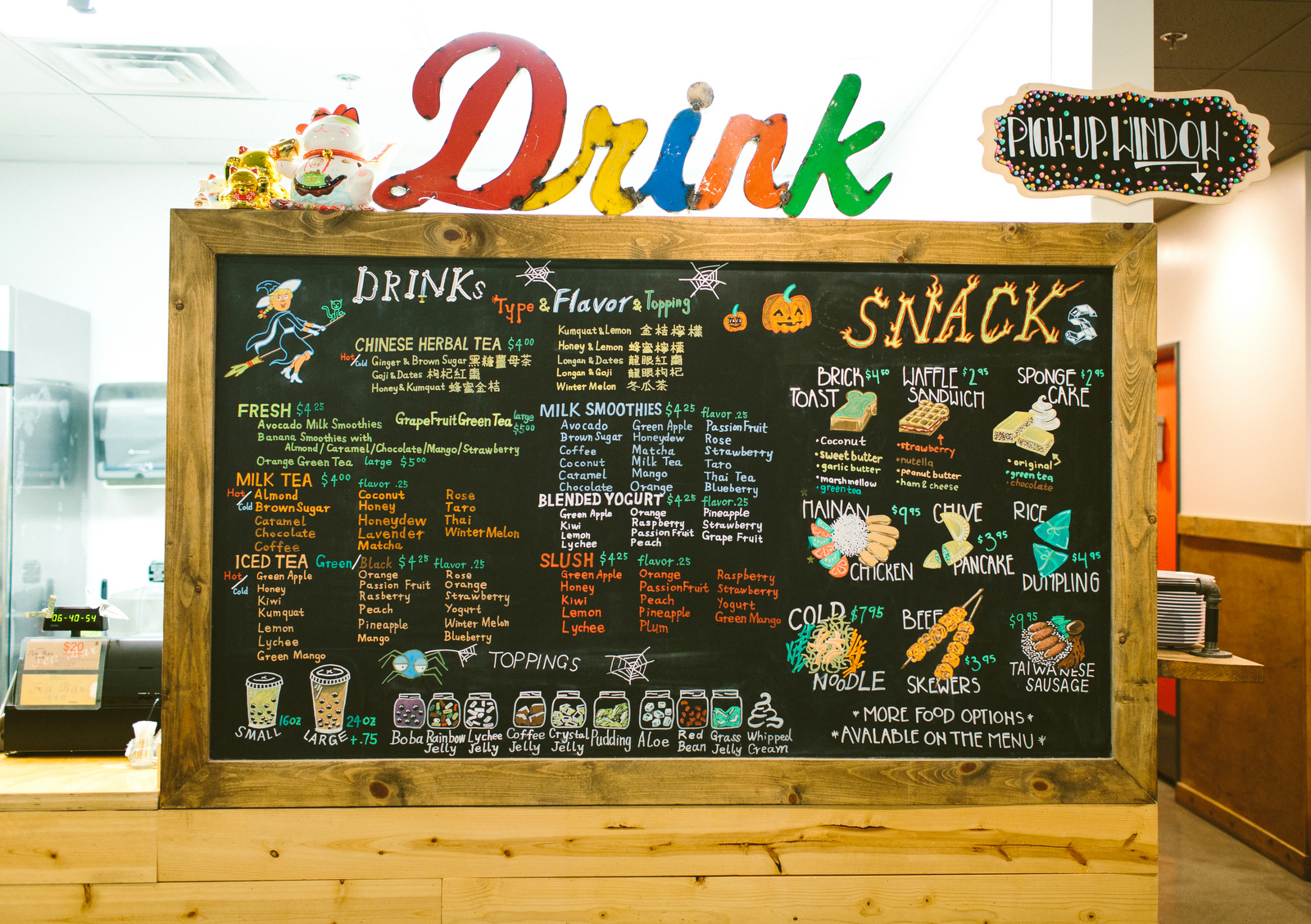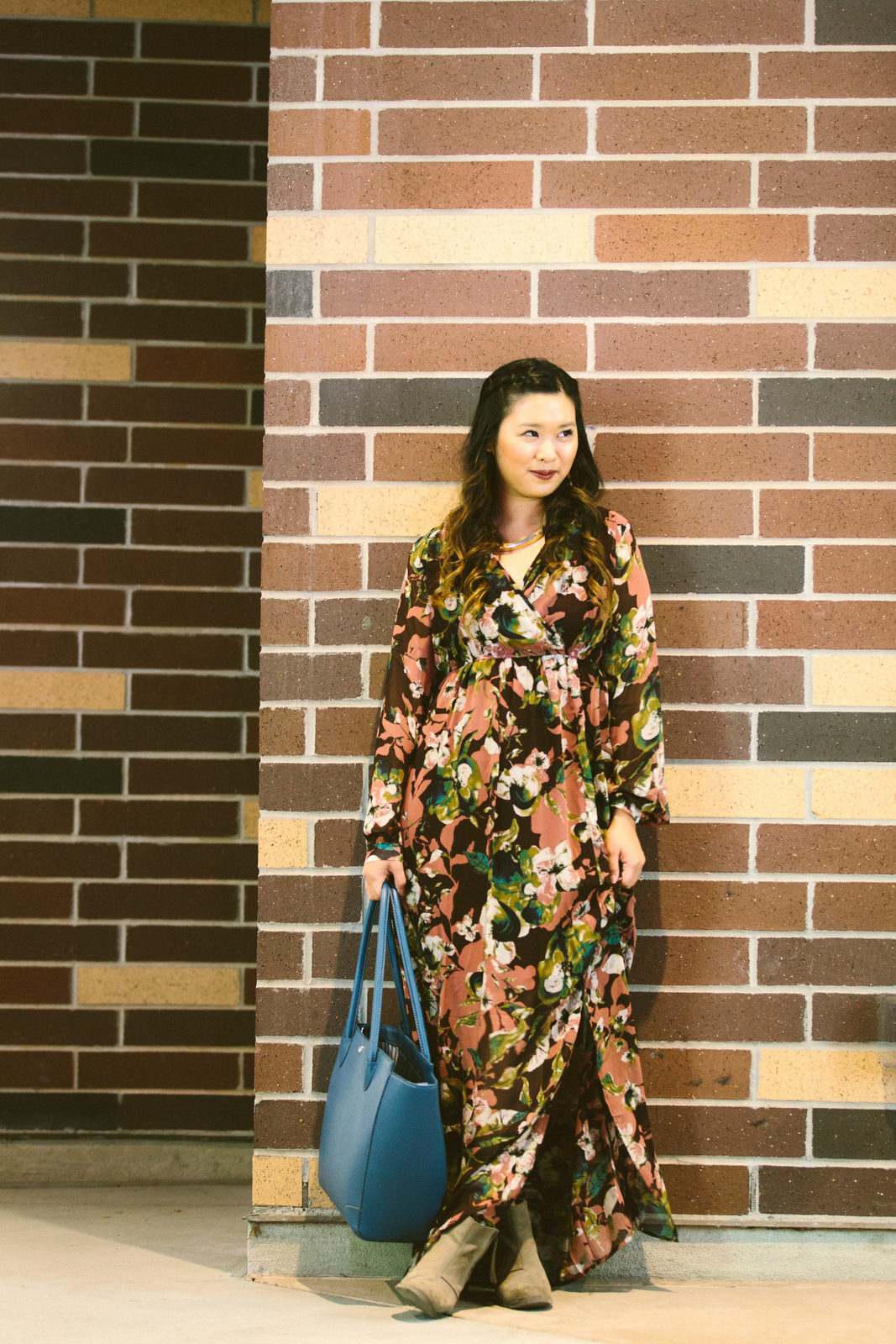 First of all, just have to give some props to Pink Blush for providing me with this pretty floral dress! I told my guests to dress in FALL COLORS as my birthday is in the fall and it seems like everyone always want to know what to wear for events!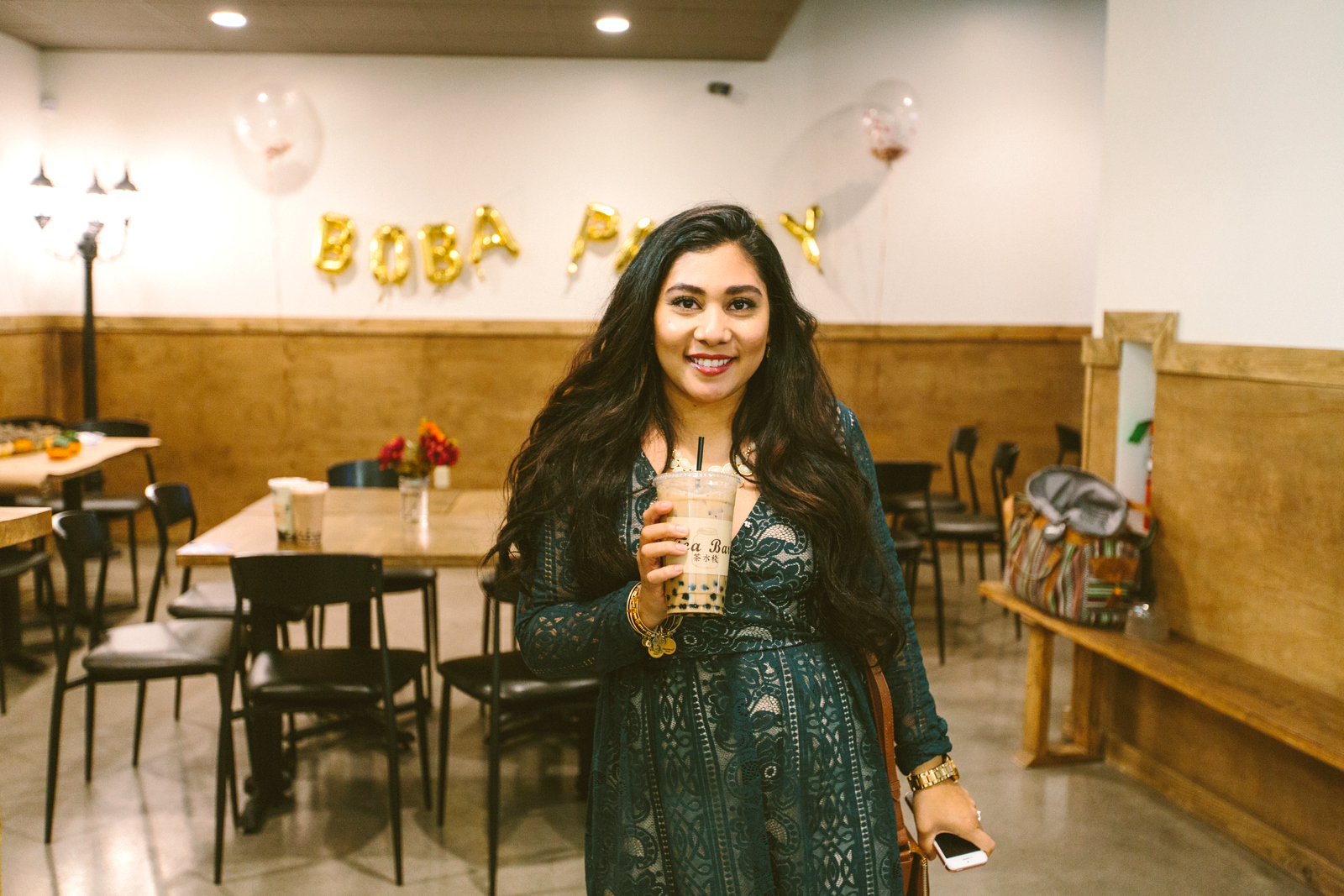 My friend Rachel of Tutus and Heels was my best helper! She helped me prep the craft (you'll see it below) days ahead of time and was my person I would text to bounce all the ideas off of!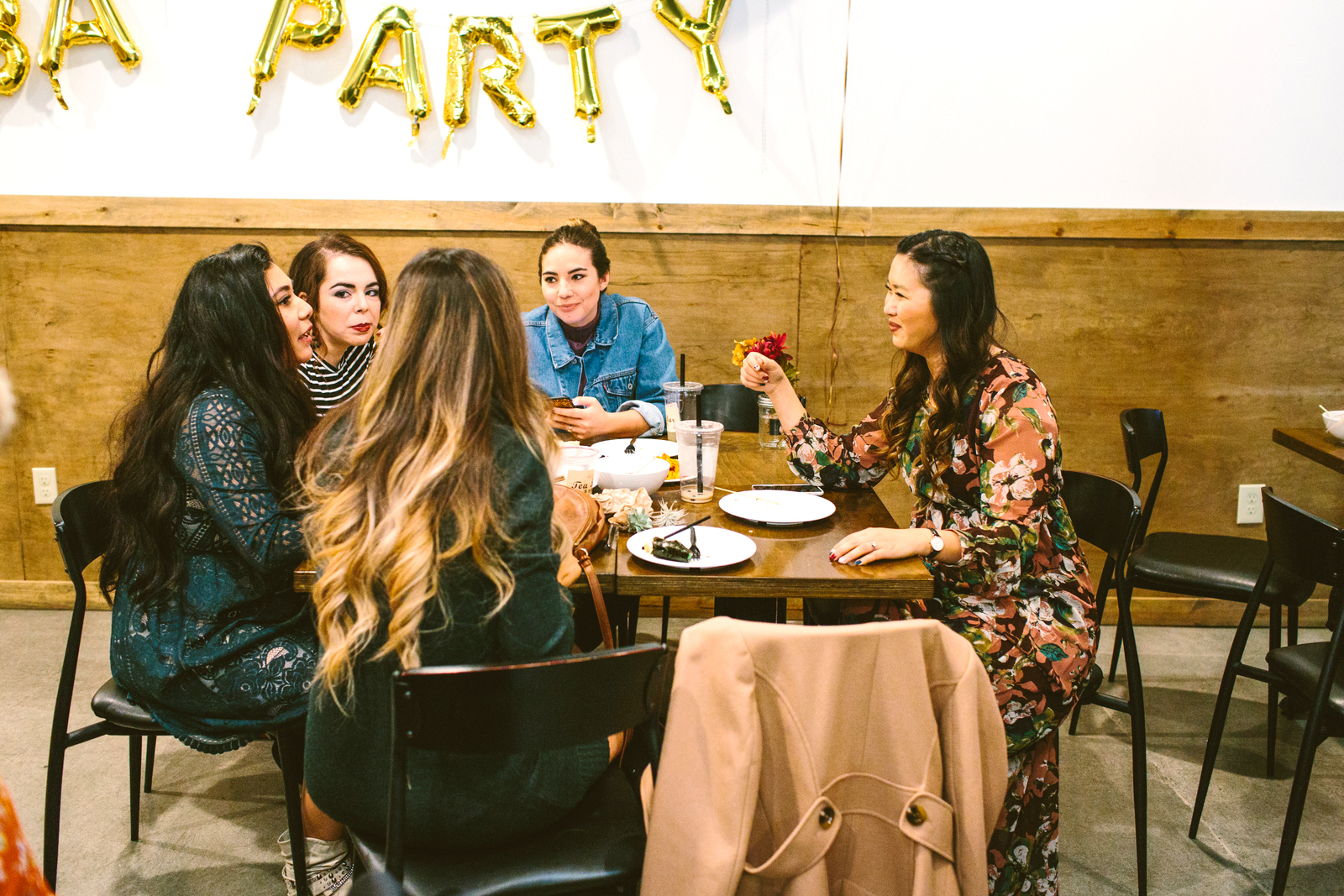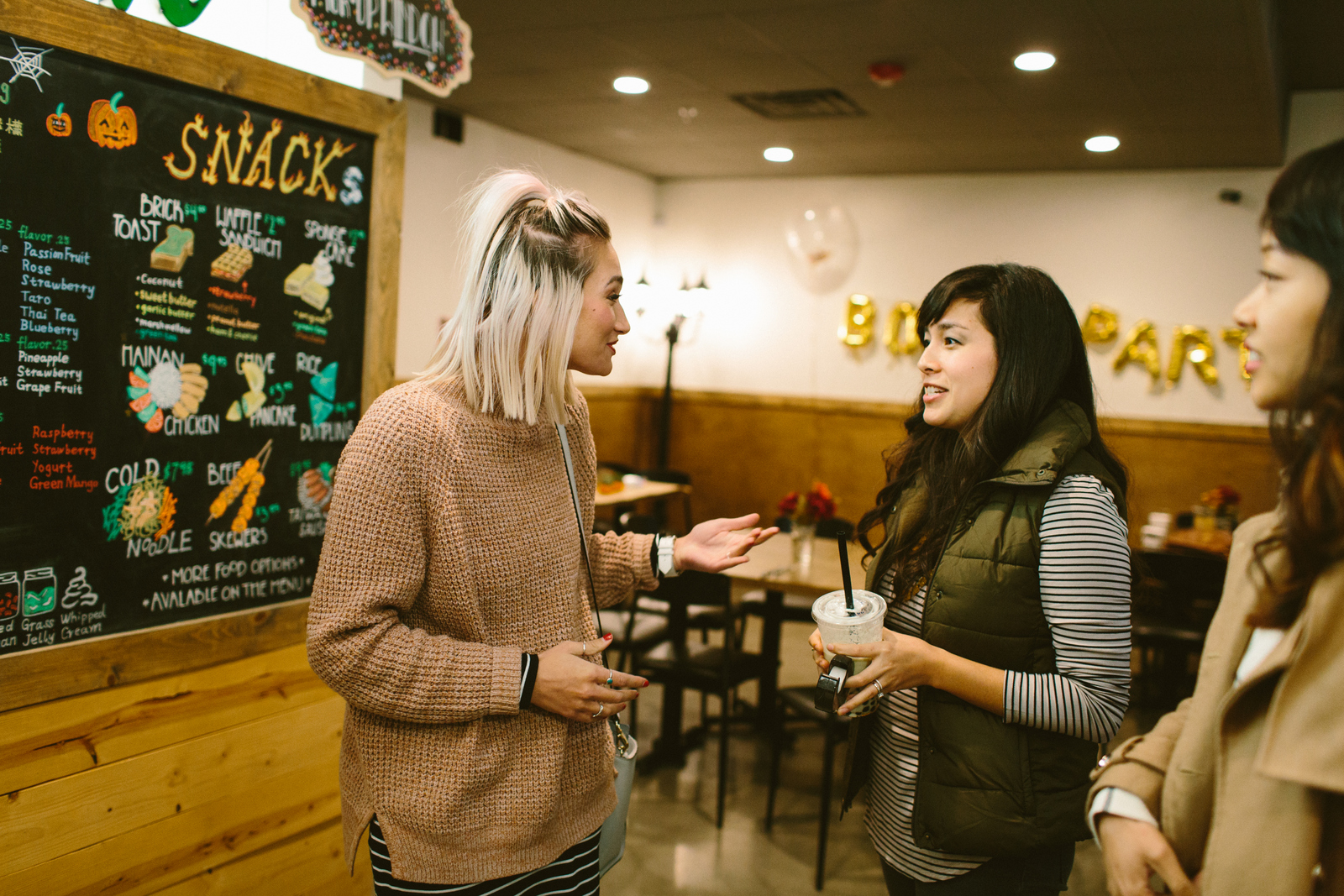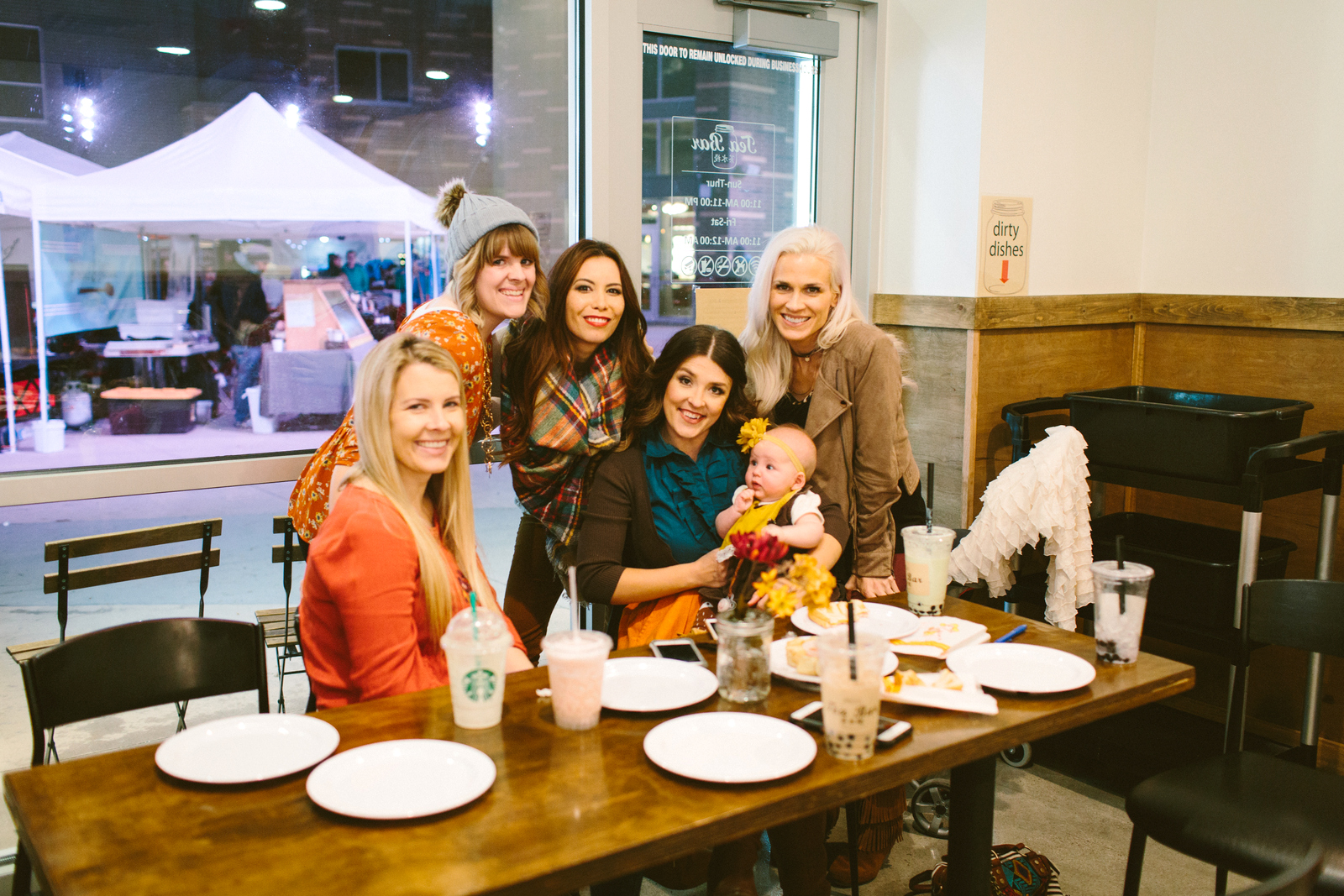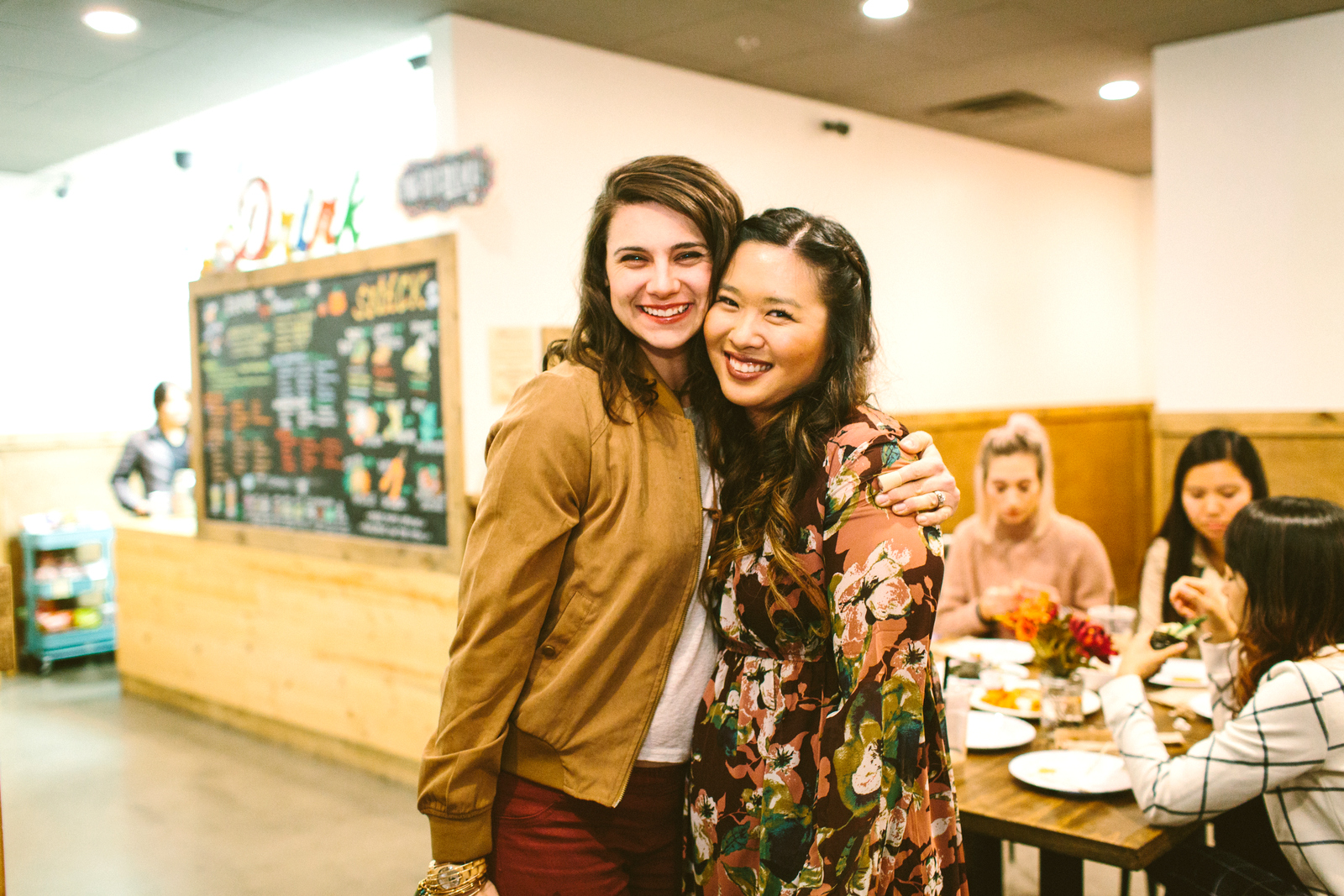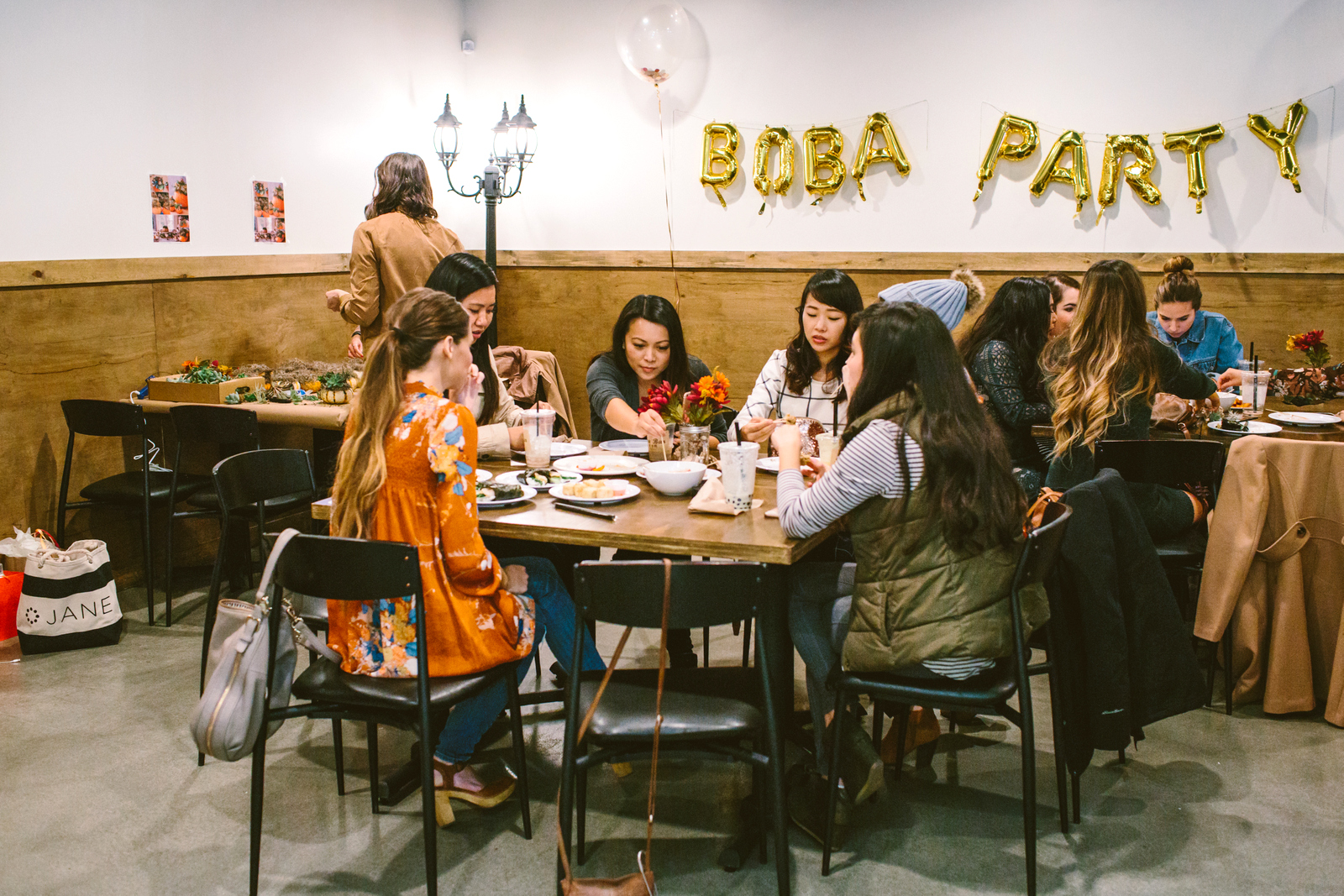 Tea Bar is one of my FAVE places ever in Salt Lake City, UT to get bubble tea or boba tea. I usually just get the regular milk tea flavor with boba and half sugar, half ice. This is pretty much my GO TO drink everywhere I go!! They also have some fun snacks like dumplings, Octopus balls, green onion pancakes, deep friend tofu, popcorn chicken, waffles, and SO much more!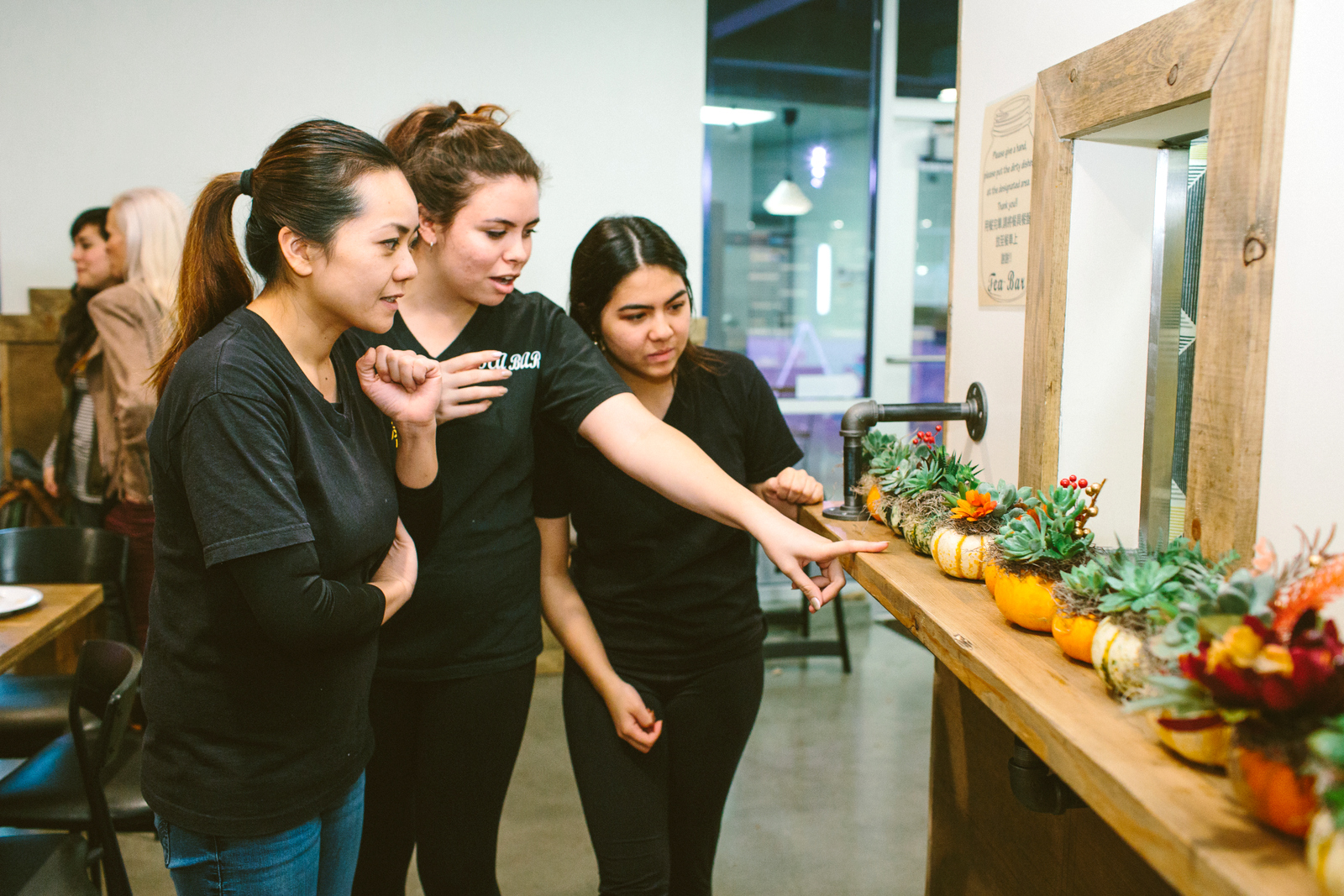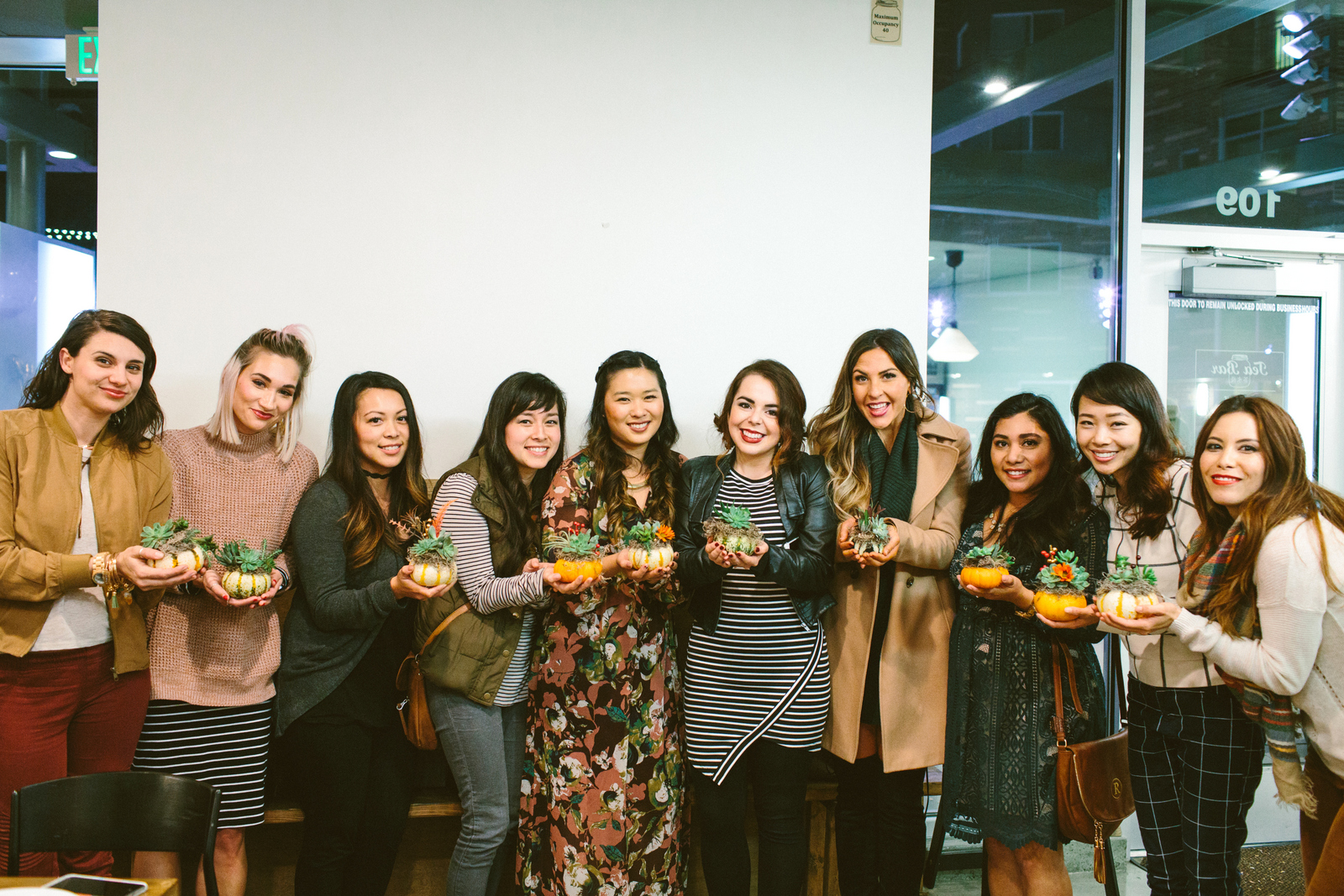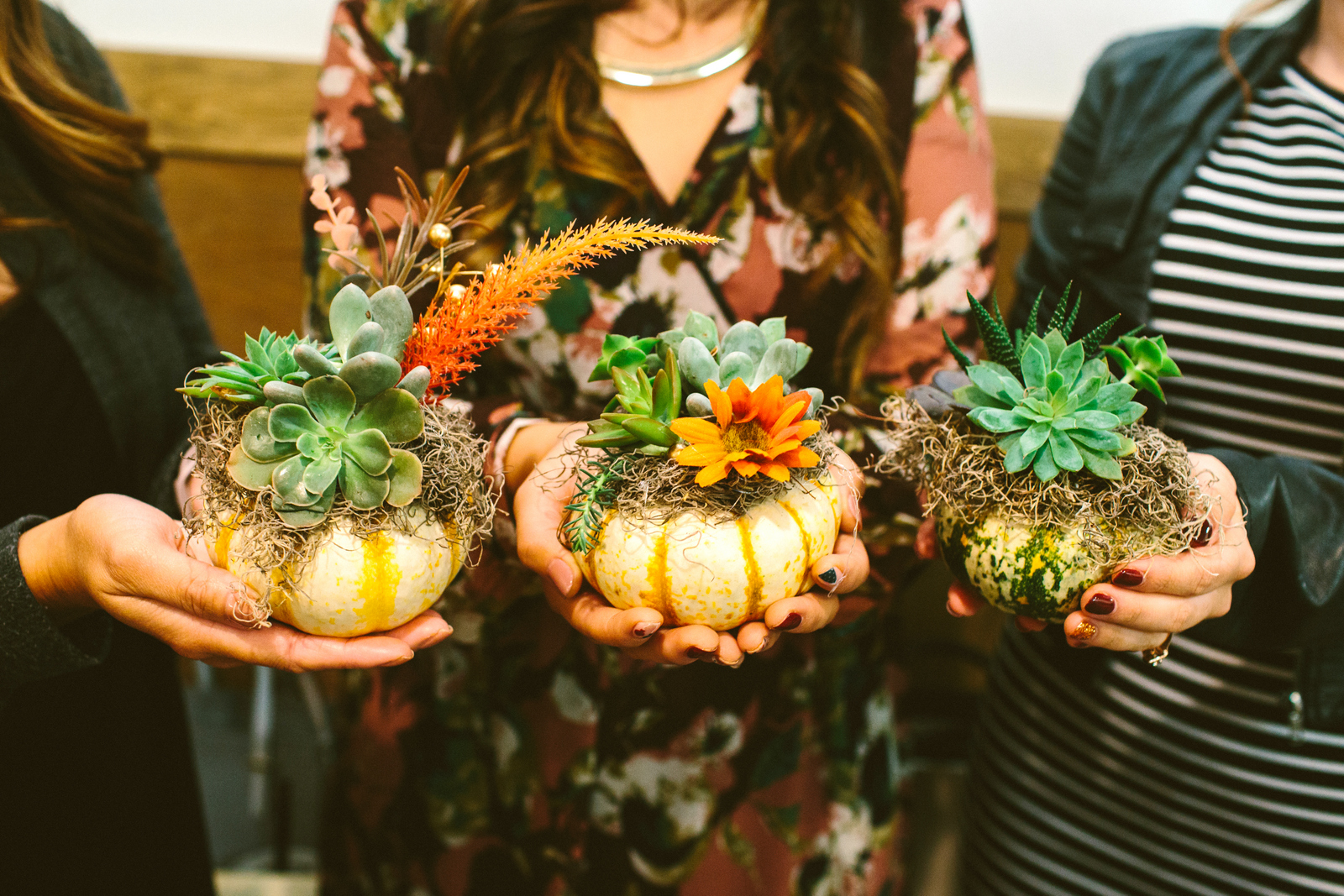 I decided to have a little craft at the party so that people could have something to do. And it would be a cute take home favor and something cute to put on your Thanksgiving table setup. Basically we just took a pumpkin and used spray glue to glue down moss on top of it. This was done ahead of time actually. Then all I did was bring succulents and different craft things from Hobby Lobby and some hot glue guns and scissors. Basically all you do is create your own DIY pumpkin succulent by gluing them on top of the moss! So super easy and totally cute!I had the workers pick their favorites and they got a gift card to Tea Bar, how fun! 🙂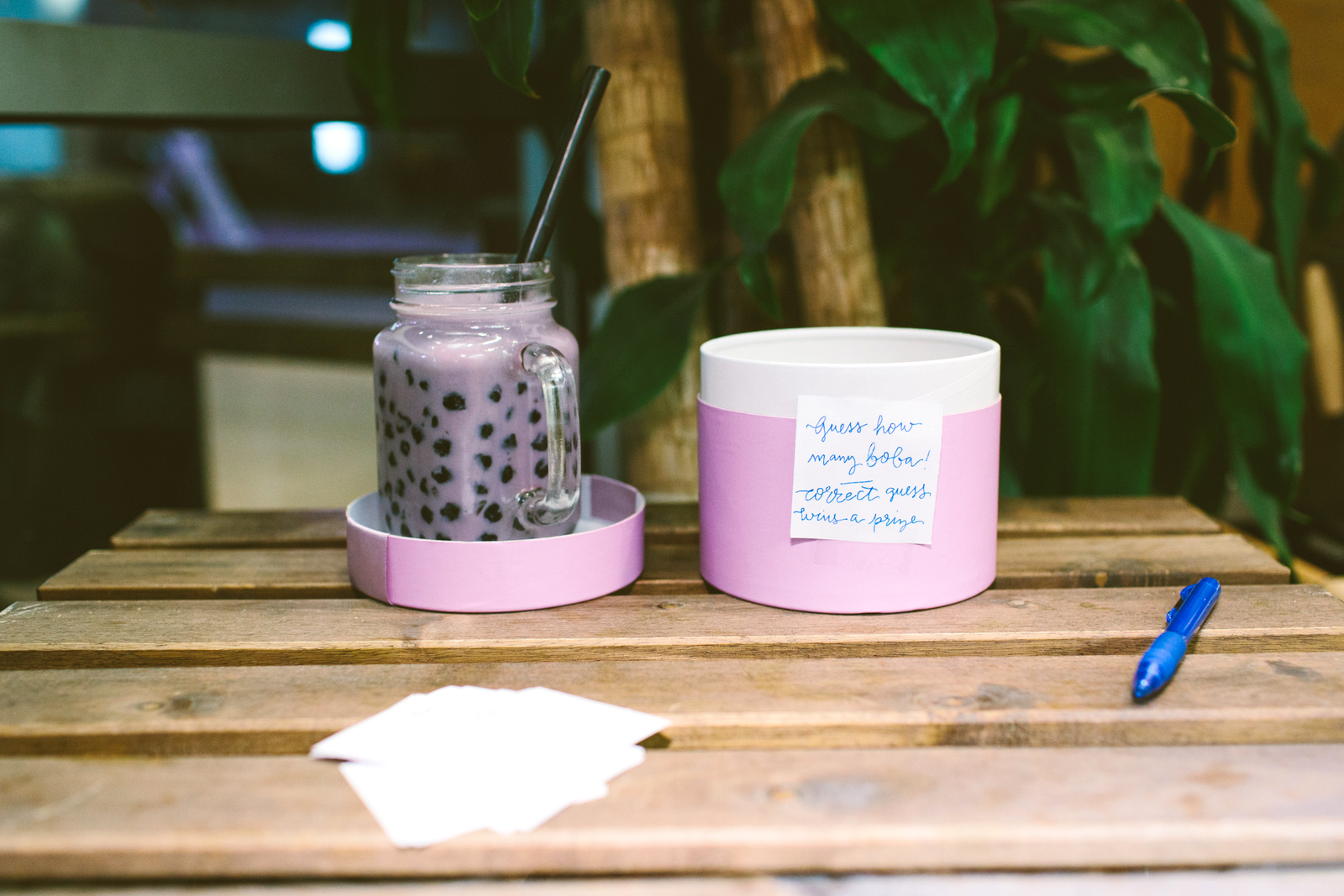 I also had a guessing game for people to guess how many boba were inside that jar. What's your guess??? It's probably more than you think!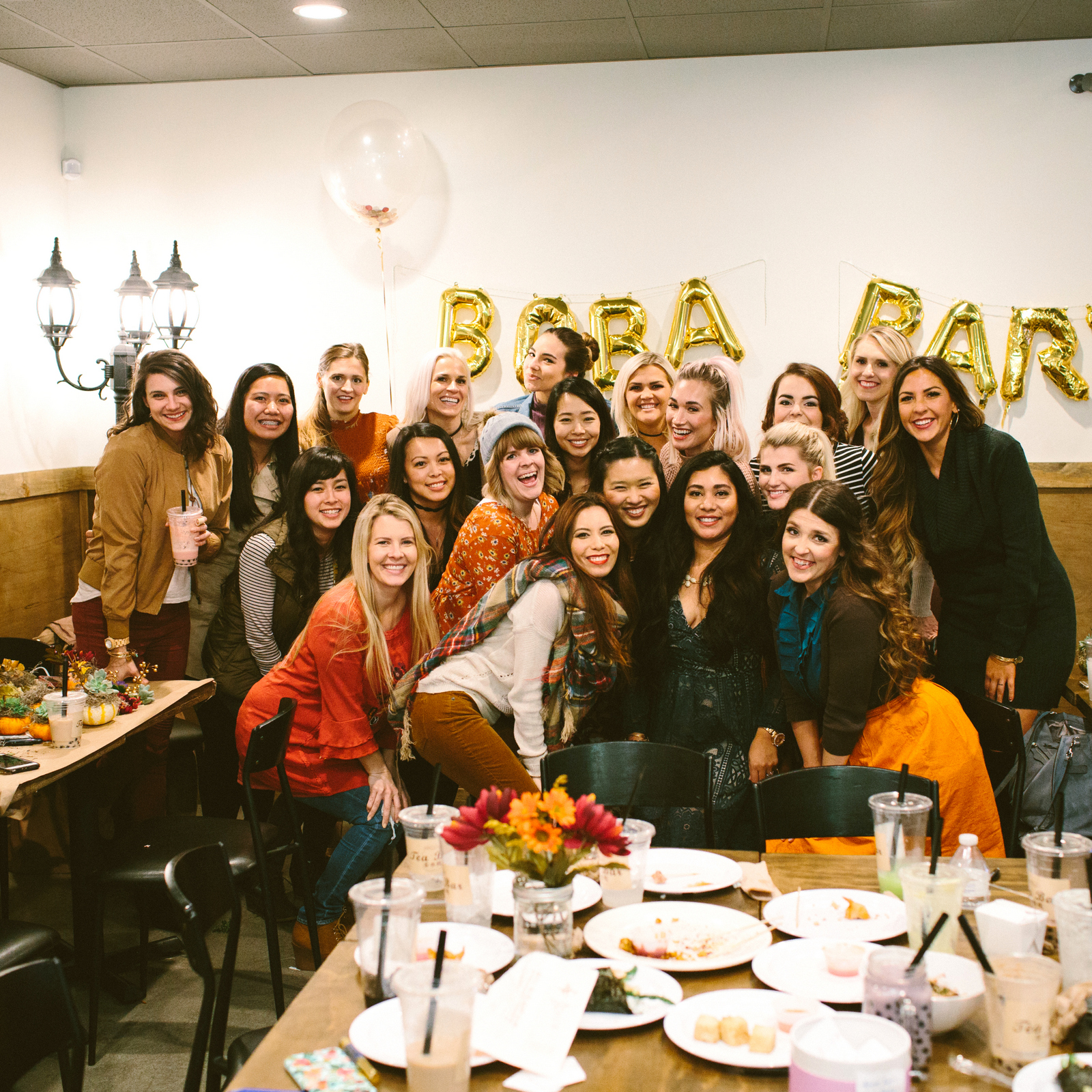 Photography by Summer Nicole Photo
Honestly, I am just so grateful that I have made such good friends in the past 2.5 years that we have been in Utah. I'm so blessed for each and everyone of their friendships that it was so fun to have a little girl's night out with them to celebrate! 🙂 And I can finally mark off "having a party centered around boba tea off my bucket list". Because boba tea is where it's at and I don't know if anyone else in the world is more obsessed with it than I am.
Save