This post is sponsored by Aussie, but as always, all opinions are 100% my own.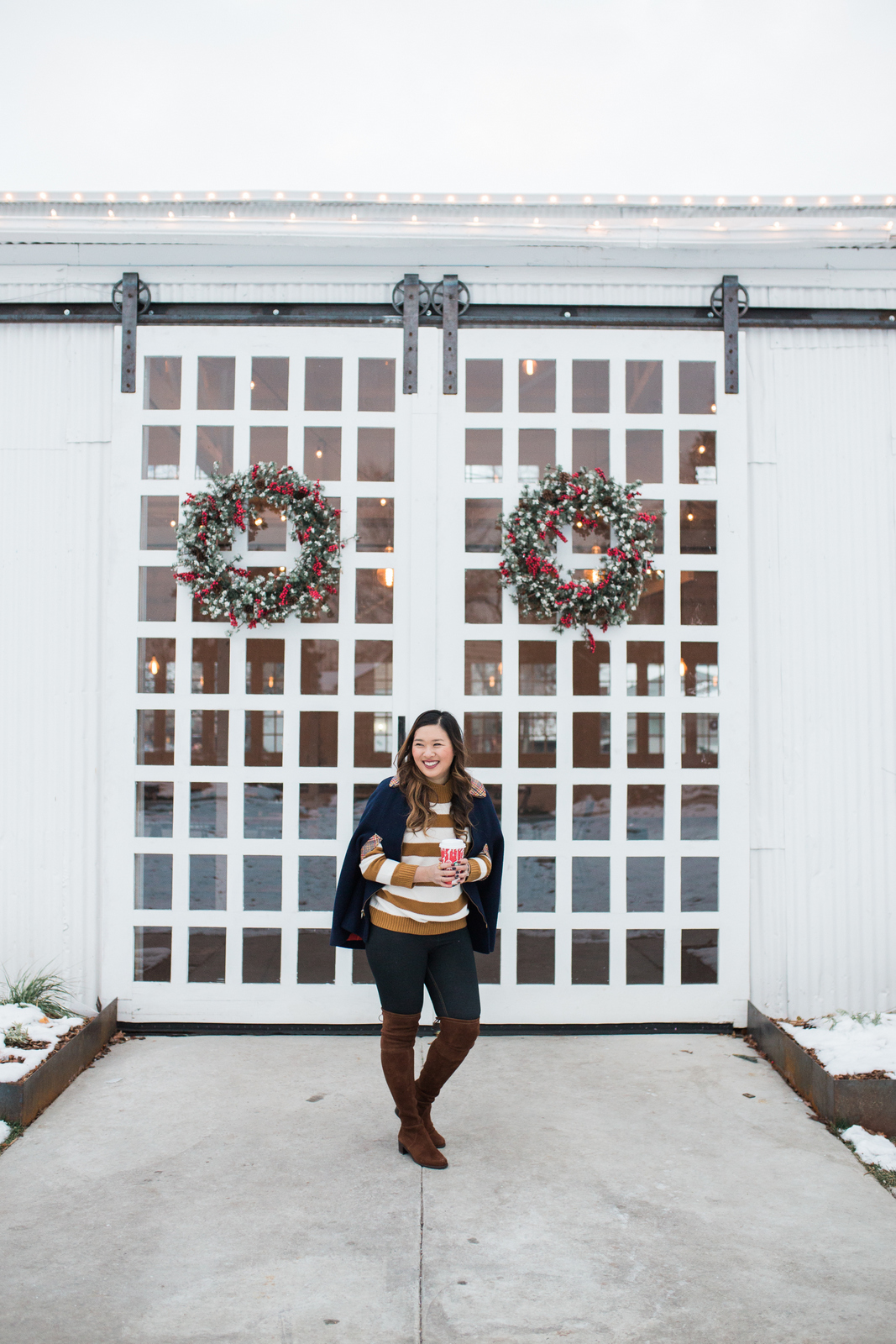 Ever since I was in middle school, I've gone through waves of color. From blonde to brown to highlights to all black to now an ombre golden to brown balayage highlights. I realize that adding all the color to my hair is not the healthiest of choices, but what I honestly love about the color is that you can see curls and hairstyles way better. The caveat being that my hair can be somewhat dry, but that's not always a lost cause, with the right products, you can always get that silk, shine and moisture back into your hair. However, over the years, and talking to different stylists, I have learned a few tricks and tips for repairing dry hair.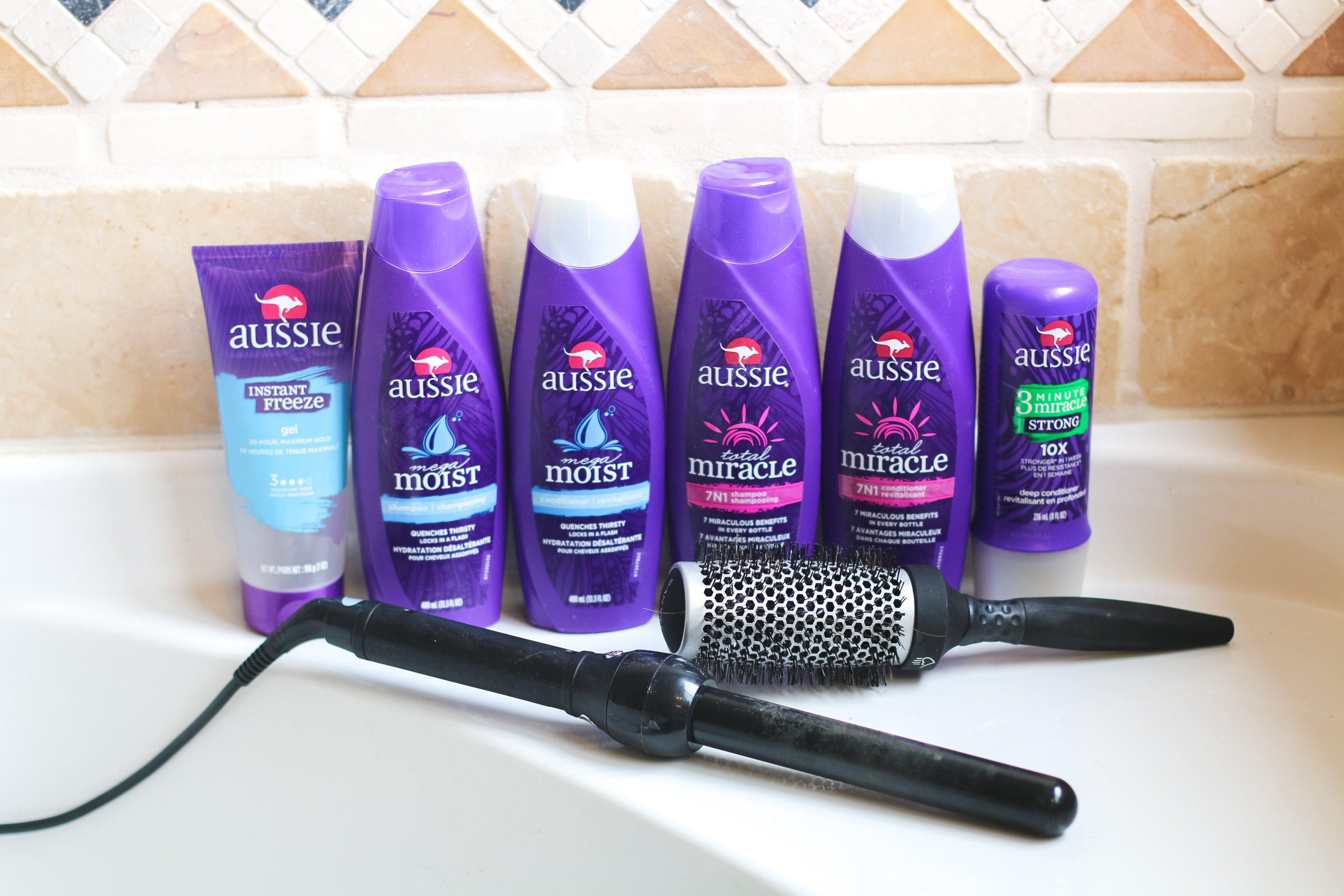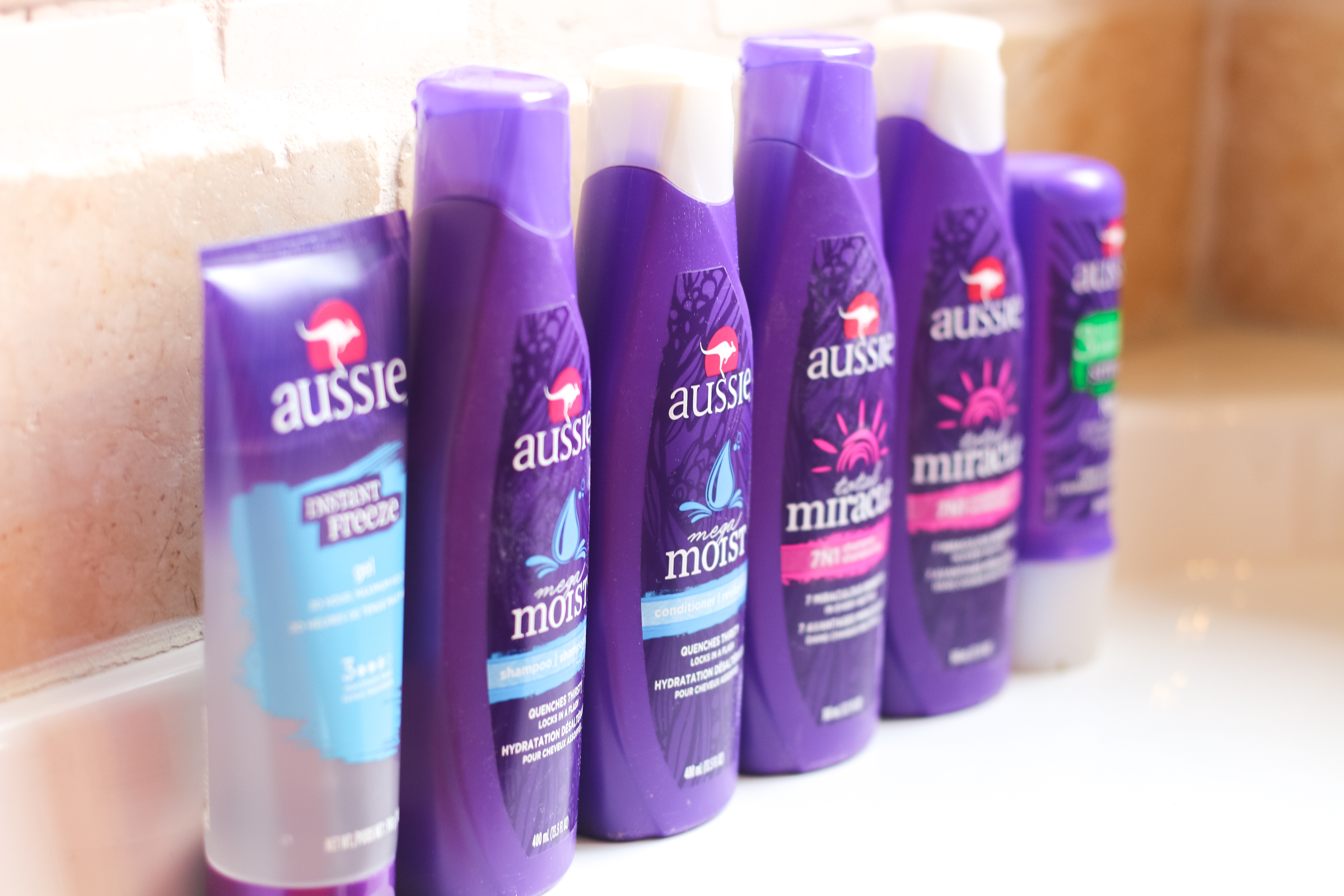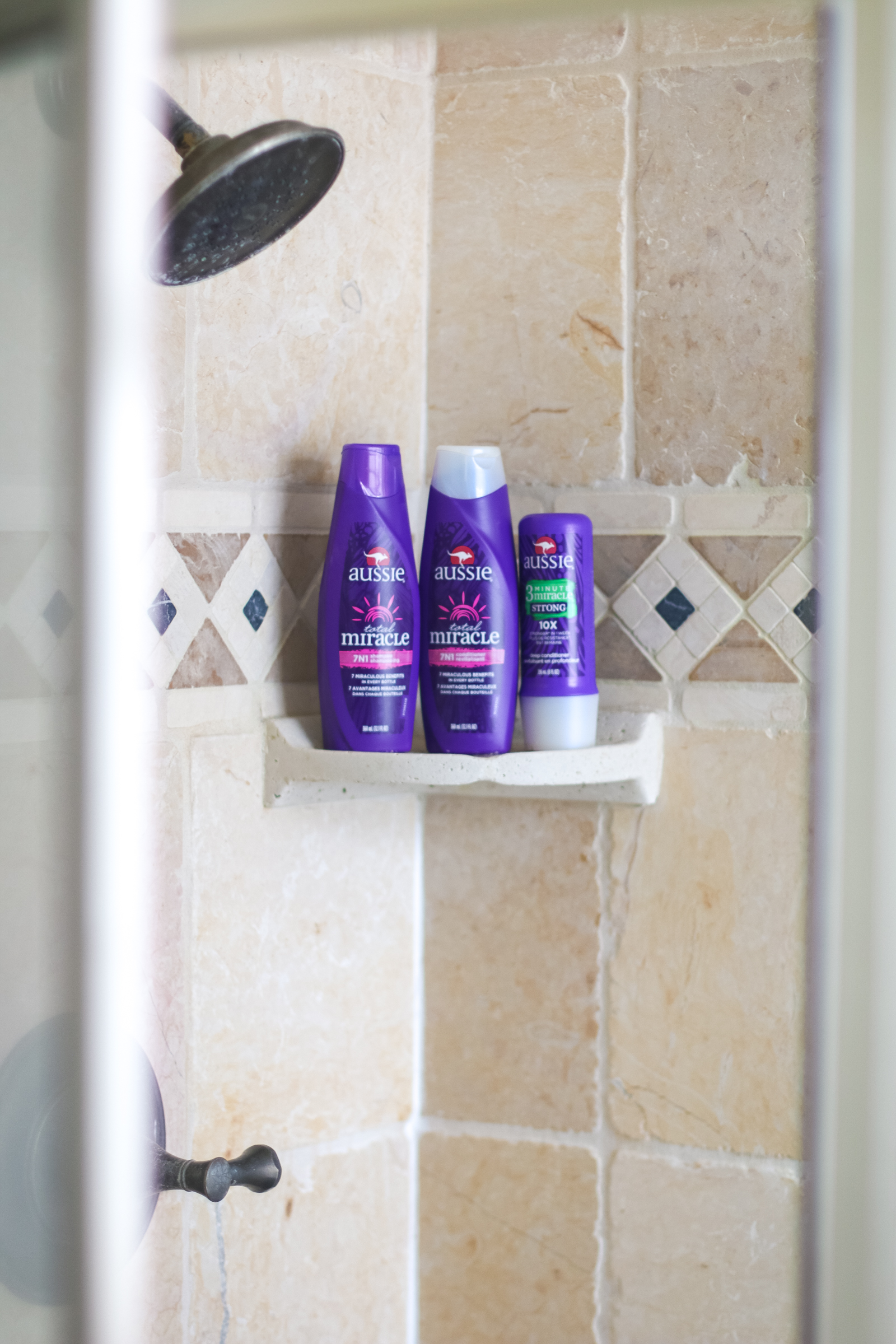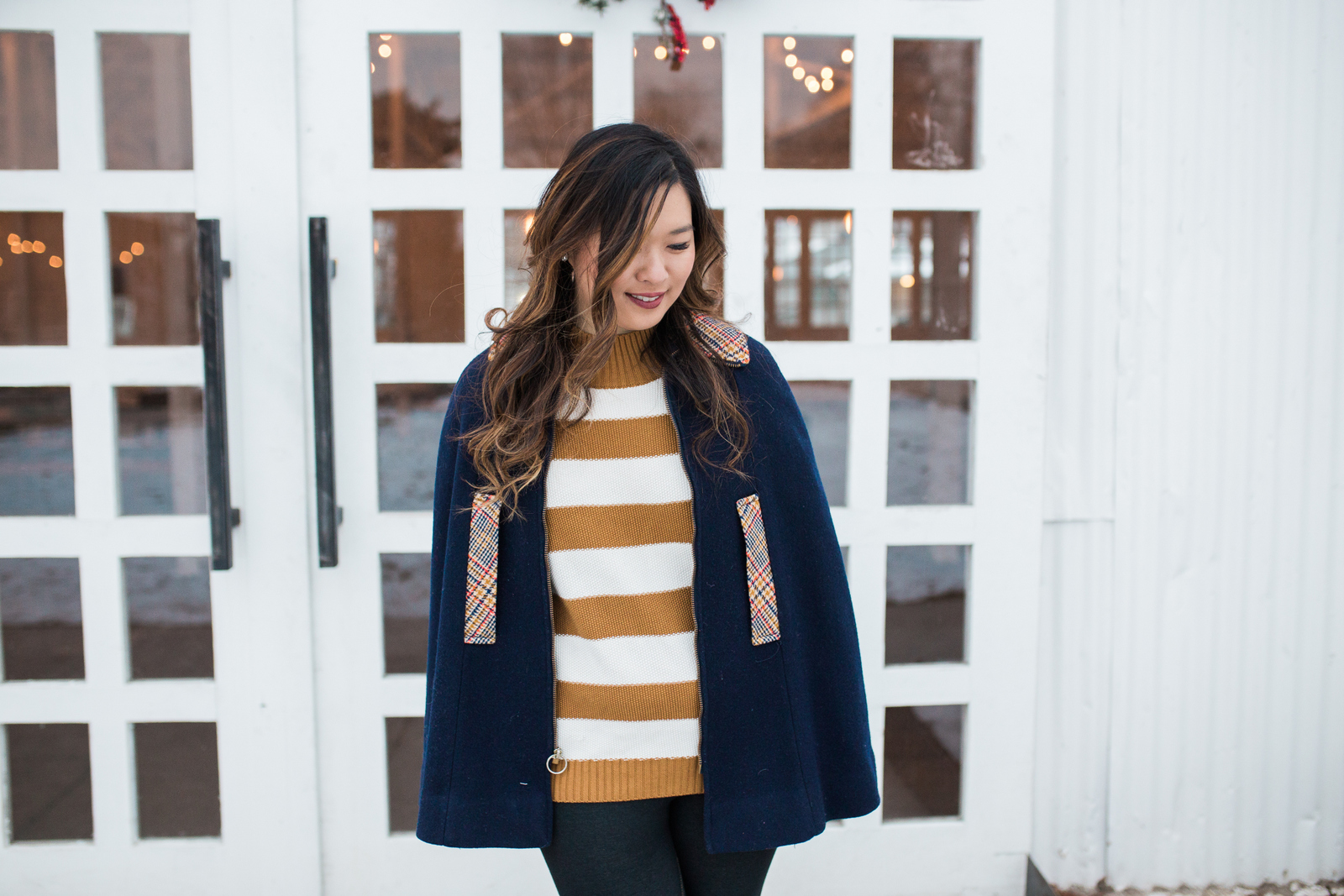 Photography by Kiely Ro Photography
Top: Recks & Relle
Cape: Maeberry Vintage
Boots: Shopbop
5 Tips For Repairing Dry Hair
Use the right products that will strengthen your hair. Aussie is all about giving women great looking hair without all the fuss. I've been using the Total Miracle Collection 7N1 Shampoo and Total Miracle Collection 7N1 Conditioner for awhile now and I love that it provides strength from damage and split ends, and leaves hair silky smooth. But I think my favorite product is the 3 Minute Miracle Strong Conditioning Treatment, it makes hair 10x stronger against damage vs. non-conditioning shampoo and lengthens the life of your locks by helping reduce damage. I can instantly feel my hair softer, think of it as lotion for dry skin, it's like moisturizing lotion for your hair. And because I was always taught that you shouldn't use the same shampoo and conditioner for too much time in a row, I like mixing it up with the Aussie Moist Shampoo and Conditioner too.
Don't wash your hair every day. This one can be hard for me sometimes, but I usually just alternate between curled hair one day, leftover curled hair the next day, top knot the next day and then wash. 🙂 The Aussie Instant Freeze Sculpting Hair Gel is great for styles and braided top knots!
Rinse with lukewarm water. Colder water will help close the scales on hairs cuticles and seal in more nutrition.
Take it easy on the heat. This goes for blow drying your hair and using styling products. I try to let my hair air dry if possible or use colder air if I must use the hair dryer. Also, make sure to use a heat protector before using a curling iron/straightener. You don't always have to set your tools at the highest heat setting either is what I learned from a hair stylist once!
Trim your hair every few months. I will be the first to admit that I tend to get split ends often, and then I start to pick away at them, and that certainly can't be good. Getting a trim will keep your ends and your hair healthier as well.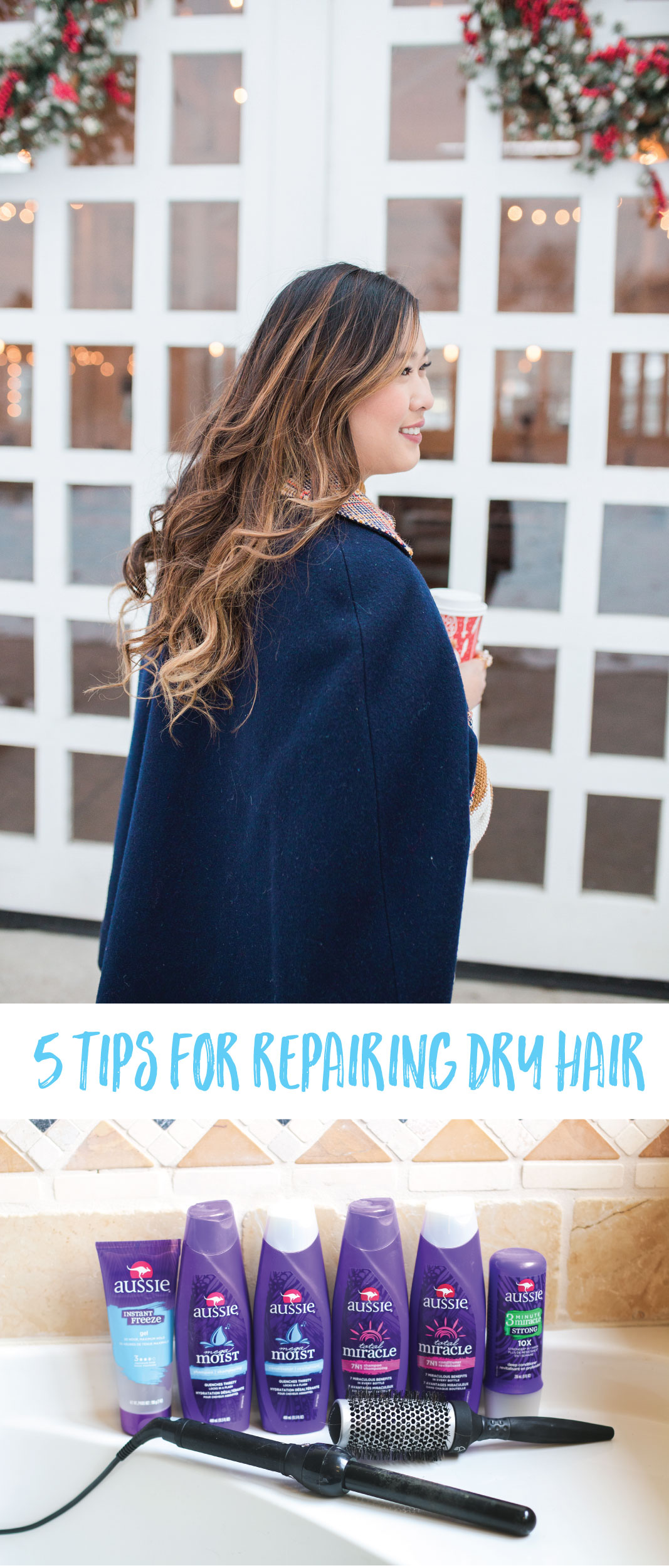 I wouldn't say that my hair is perfectly healthy right now as I recently just got it colored again, but I can tell that I am on my way there. You can find Aussie's 3 Minute Miracle Strong Conditioning Treatment, Instant Freeze Sculpting Hair Gel and Aussie Total Miracle 7N1 Shampoo and Conditioner and many more products on Amazon! Having your hair products shipped to your home is a huge time-saver.