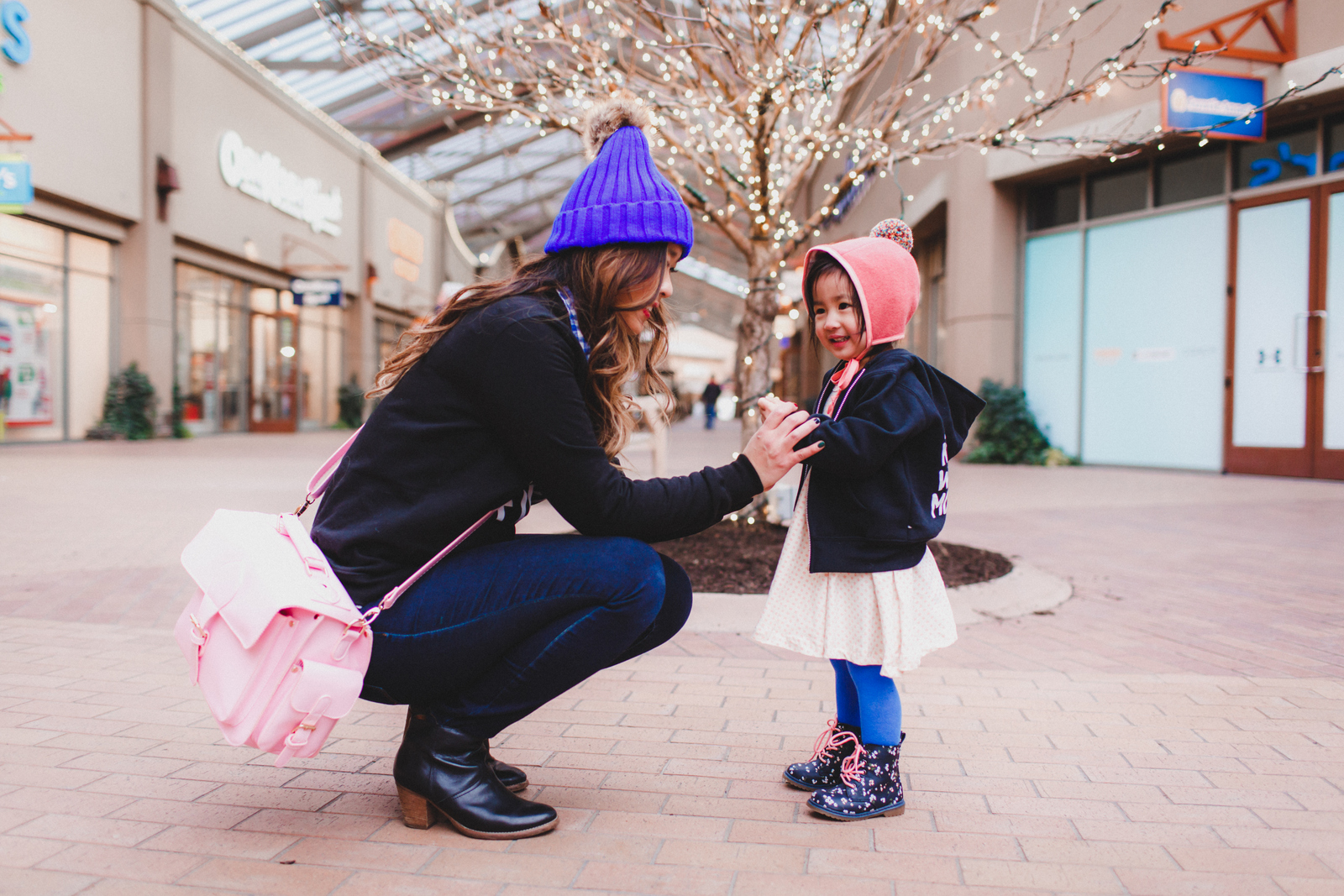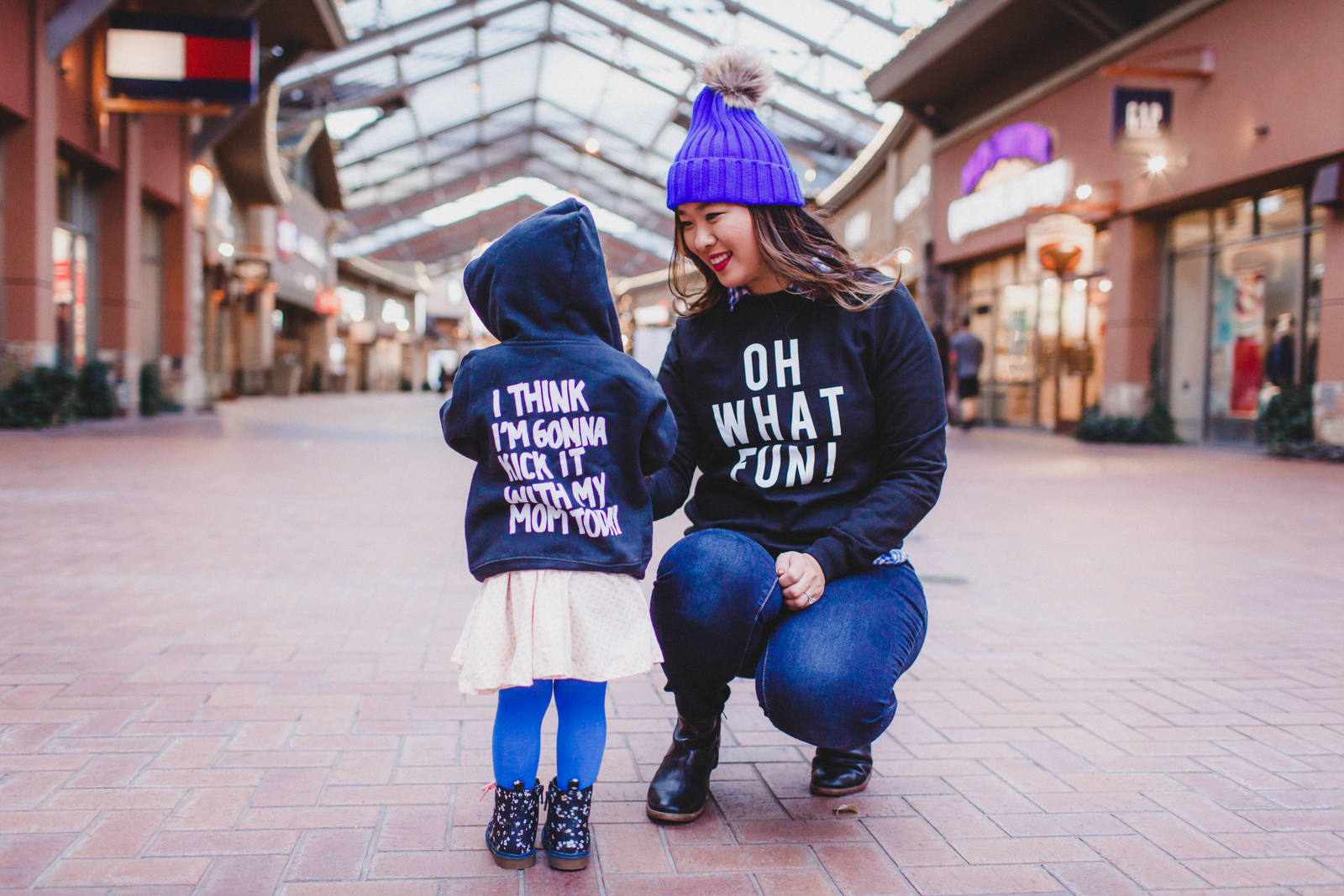 I still remember last year when graphic tees became super popular. I would wear them casually, with skirts, my kids would wear them. It was like being on the hunt for the most awesome phrase, something cheeky, something fun. But since it's like 20 degrees out, I've gotten a few graphic sweatshirts for me and my babe and I'm still having fun wearing them! My Oh What Fun sweatshirt is from the amazing Amy Tangerine collection at Cents of Style. If you don't follow her blog, you should, it always makes me happy just looking at all of the color on it! And then if you own any pieces for your kids from Kenzie Jaws, well maybe you should. They have graphic leotards, chambray shirts and sweatshirts that are adorable for minis!
Also, for all those stylish mommy photographers out there, have you heard of The McKenzie Camera bag!? It was made by an amazing Utah photographer McKenzie Deakins and it was pretty much love at first sight when I saw the big. I mean seriously, PINK!?!? Yes please. It's got big pockets and a divider for your camera and an extra lens, and has lots of other little pockets for your essentials like ID, credit card, cell phone, etc! I love that I can carry it with the top handle or cross body, I am obsessed!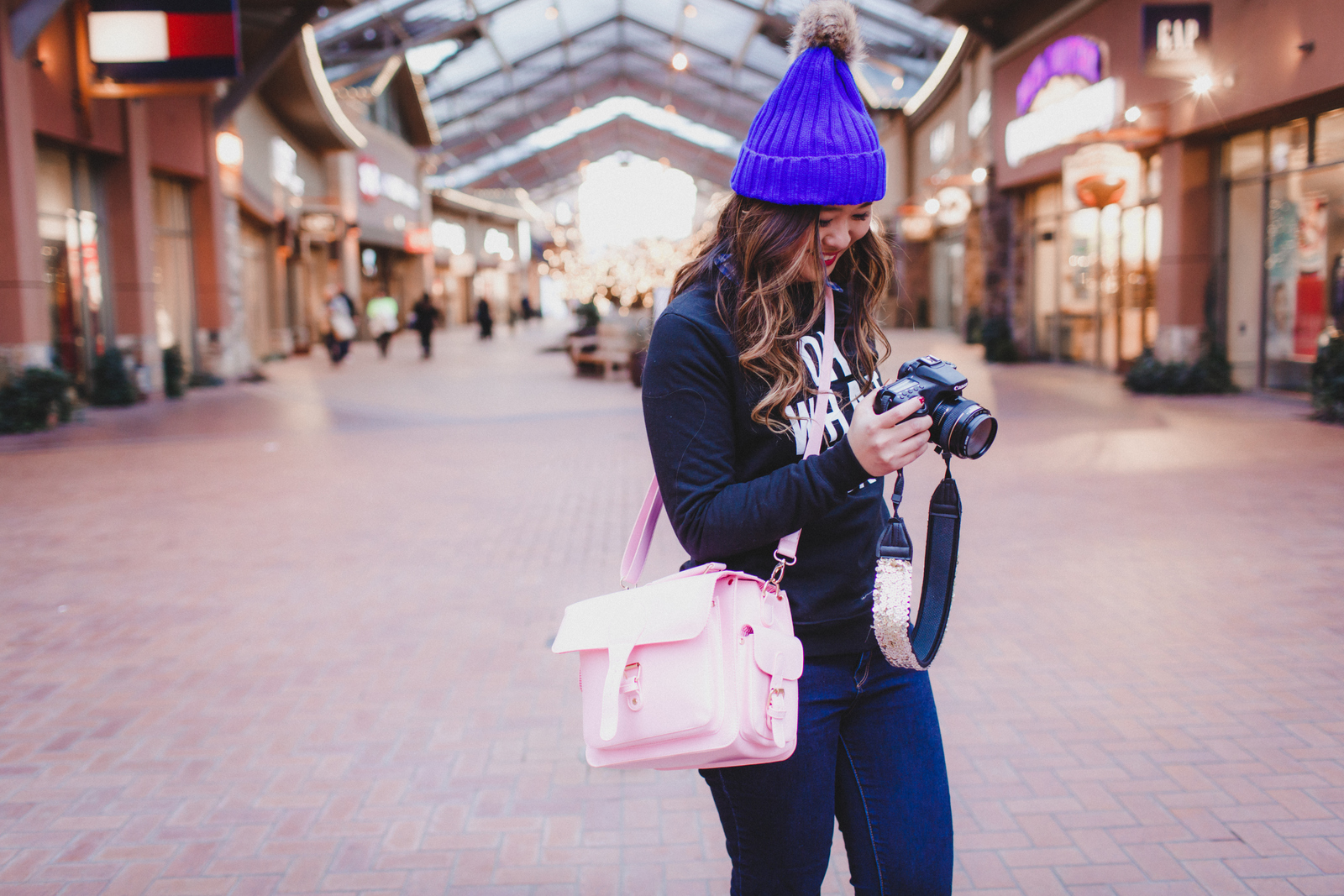 I've had the Canon 70D camera for 2 years now and absolutely love it! It's just more than a beginner camera, but less than a super professional camera – so it's just great for a serious hobbyist like me!! The 50mm F1.4 might by my fave go to lens (but sometimes with a cropped body censor I do need to back up). But the F1.4 really gives it that in focus subject and blurry in back bokeh that I love! And then the 17-55mm F2.8 is great for those landscape or group photos!! Right now I am eyeing the Sigma 35mm F1.4 Art Lens as it will treat me like the 50, but I won't have to back up as much and I just hear the bokeh is gorgeous!! Do you have any lens suggestions??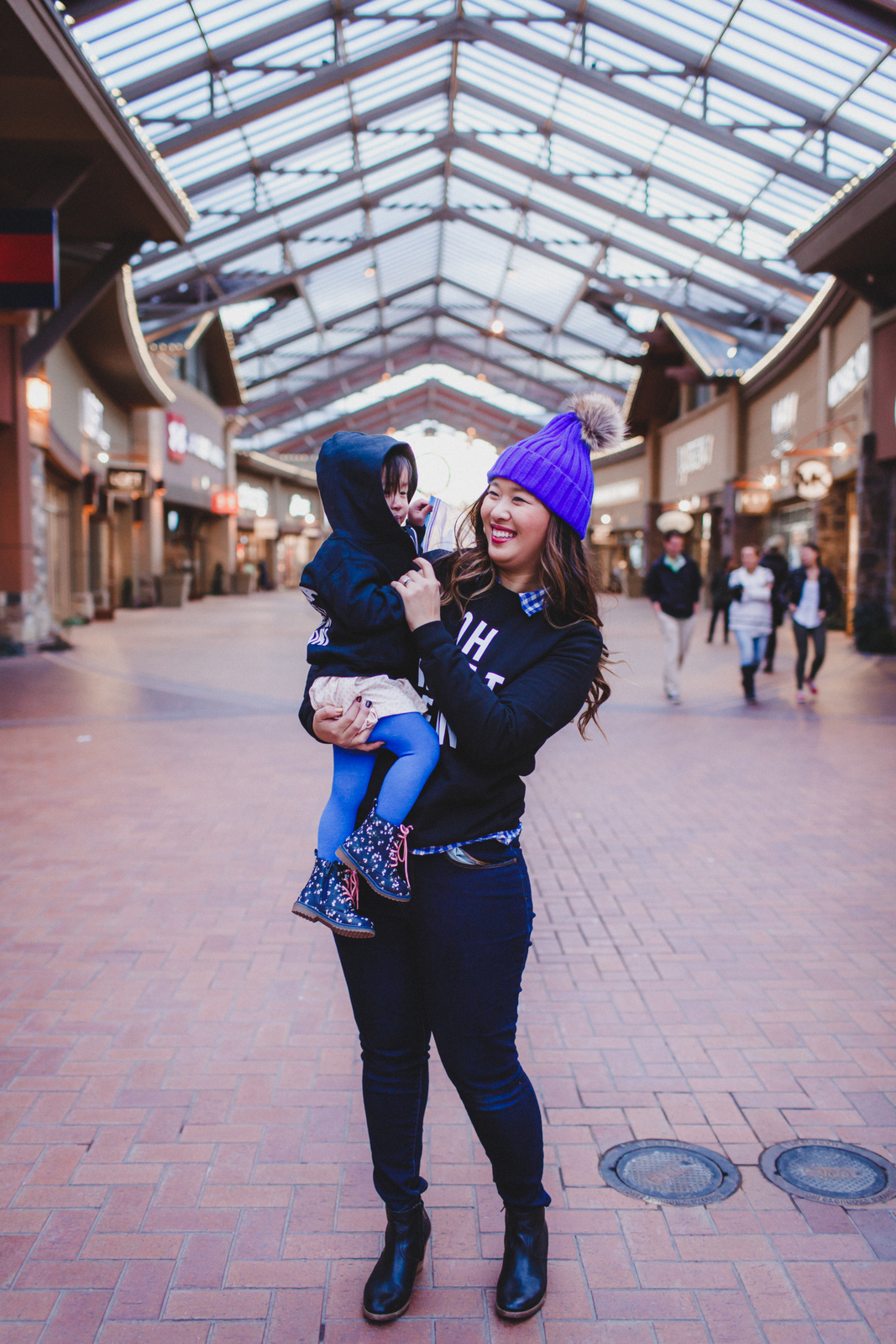 Photography by Summer Nicole Photo
My outfit:
Sweatshirt c/o Cents of Style
Pants: Target
Boots: Madewell
Hat c/o Cents of Style
Camera Bag: The McKenzie Bag
Vivian's outfit:
Dress: Alice + Ames
Leggings: Lunaby Baby
Boots: Old Navy
Sweatshirt: Kenzie Jaws
Hat: Briar Handmade
My camera equipment haves and wants: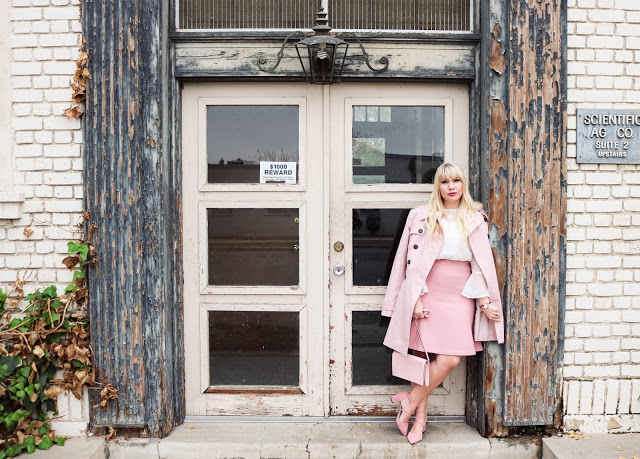 Last week's most clicked link is the gorgeous Lizzie In Lace in pink hues! Congrats girl, you are a babe!! Thanks to everyone for linking up to On Trend Tuesdays Linkup! Excited to see your looks this next week, the last week of 2016!!!!!