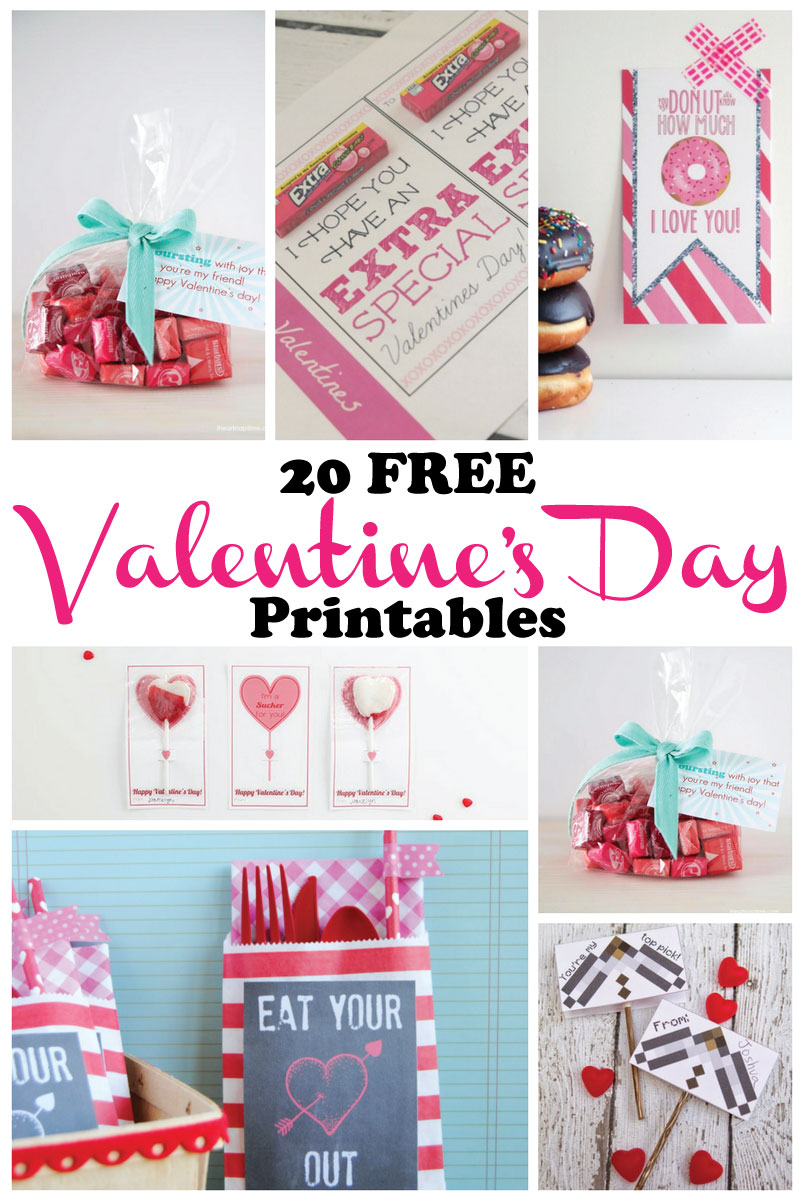 Just the other day, my husband said to me, can you believe that January is almost over?! And I was like holy cow, you are right! We are one month down into 2017 and gosh that just means life/time is flying by! Valentine's Day is around the corner, are you ready for it? I sure am ready to eat all my kid's candy again, I kid. One of my favorite parts of Valentine's Day as a kid is being able to bring a treat to class for all of my friends and "Valentines" and well of course receiving them in return. But let's get real, usually your parents are the ones who have to make the card or craft for you to bring in, right? So for you mamas (and papas) out there, I've rounded up some cute and creative Valentine's Day Printables that are completely FREE. All you need to do is print them out on your printer!

And here is the complete list!!
Which ones are your favorite? Let me know if you decide to use any of them!
Save