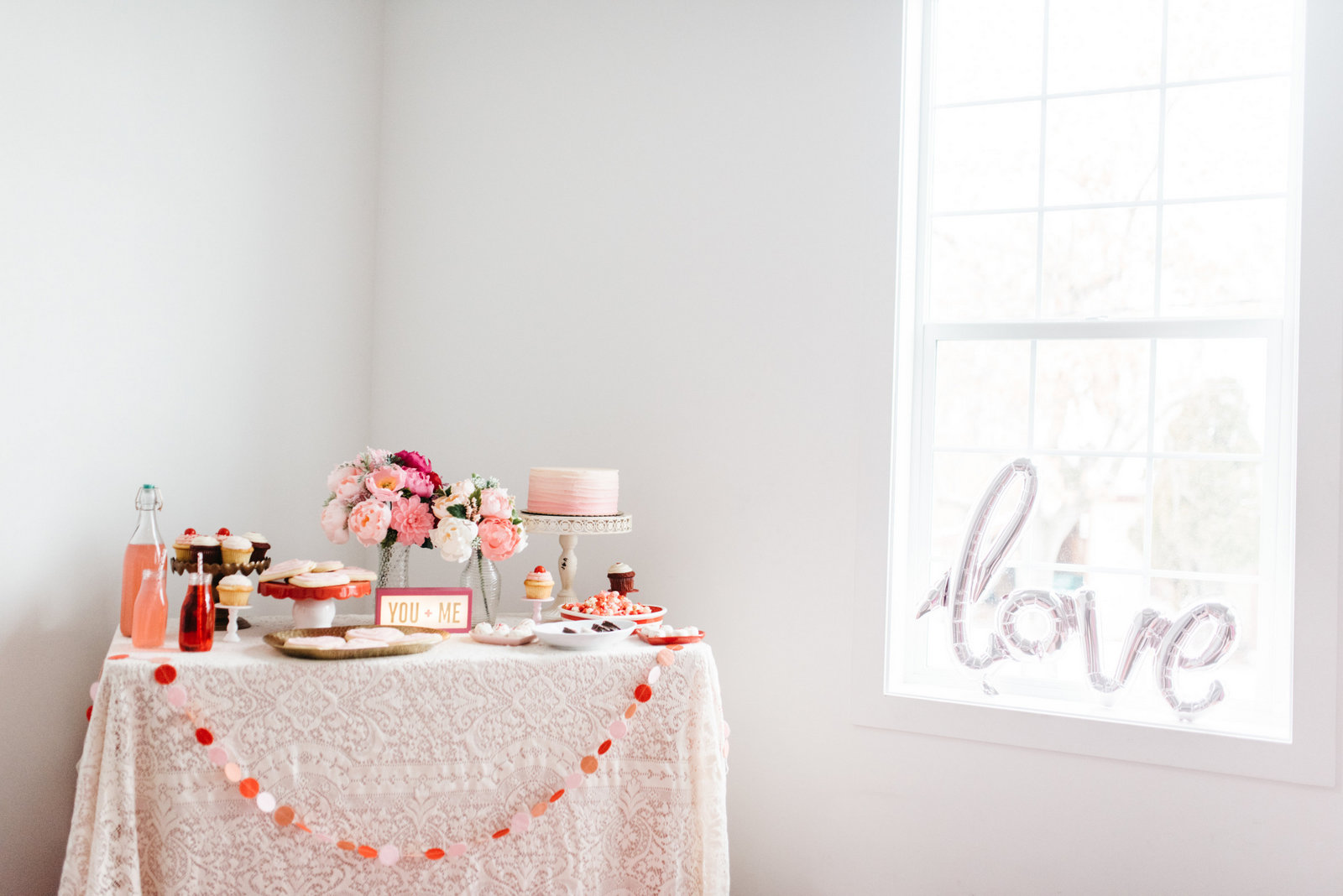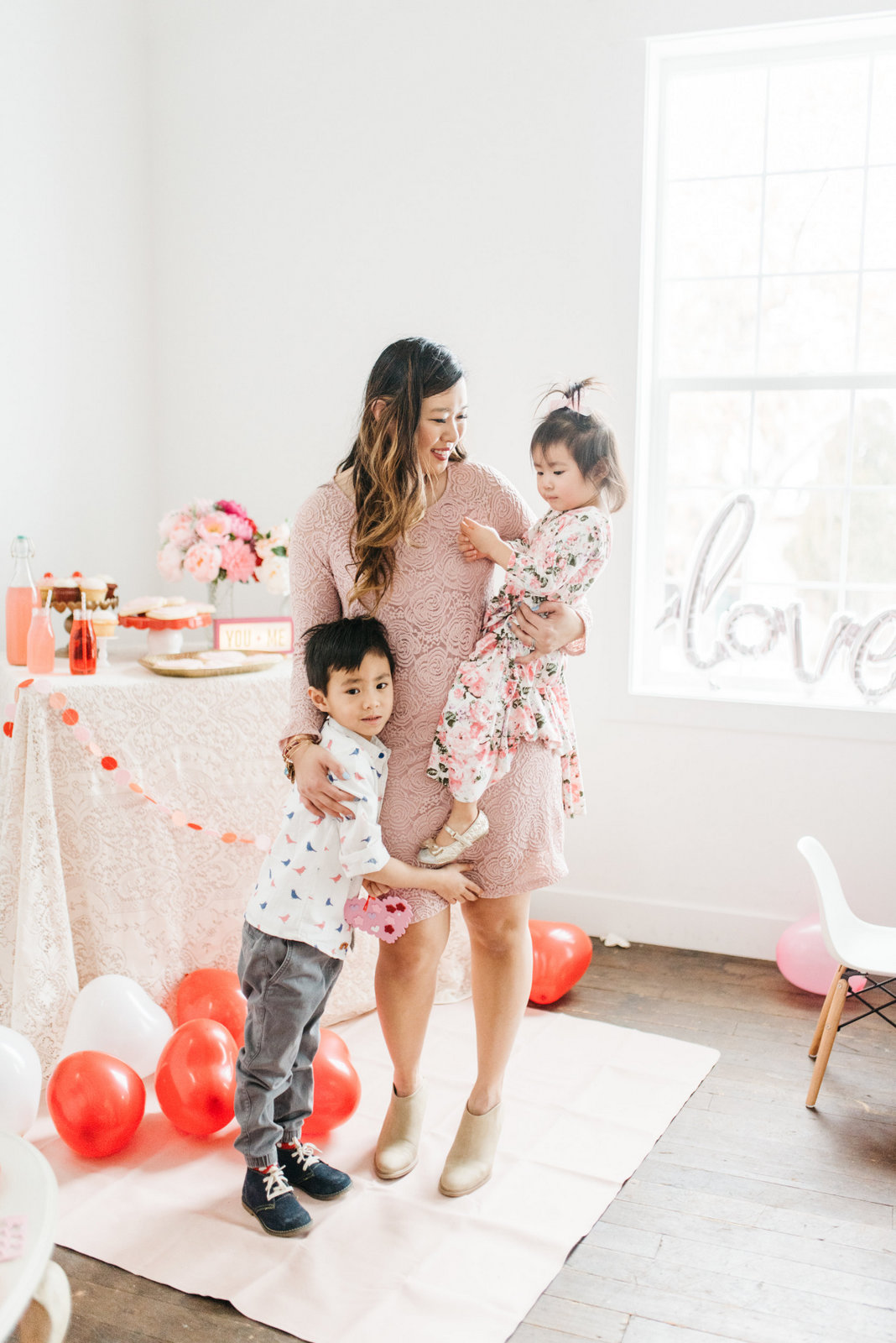 Valentine's Day is just around the corner, can you believe it? I love this holiday and all that it stands for. Just the other night when I was putting Vivian to sleep, out of the blue, she goes "I love you mommy" and I pretty much melted. If there is anything I want to teach her as she grows up, it is love with an open heart. I feel like every day should be Valentine's Day ha! I recently got together with a few of my Utah Mommy friends to plan a little mommy and kids Valentine's get together which you can recreate for your perfect family Valentines Day! We got all dressed up, set up a sweet desserts table scene and even had a kid's craft. I have to admit, it was a bit of a crazy time, but what can you expect from 10 kids in an open space with sugar in sight?
So I hope this post and pictures seen here can inspire you for your own family Valentines Day party ideas!

The Dessert Table Setup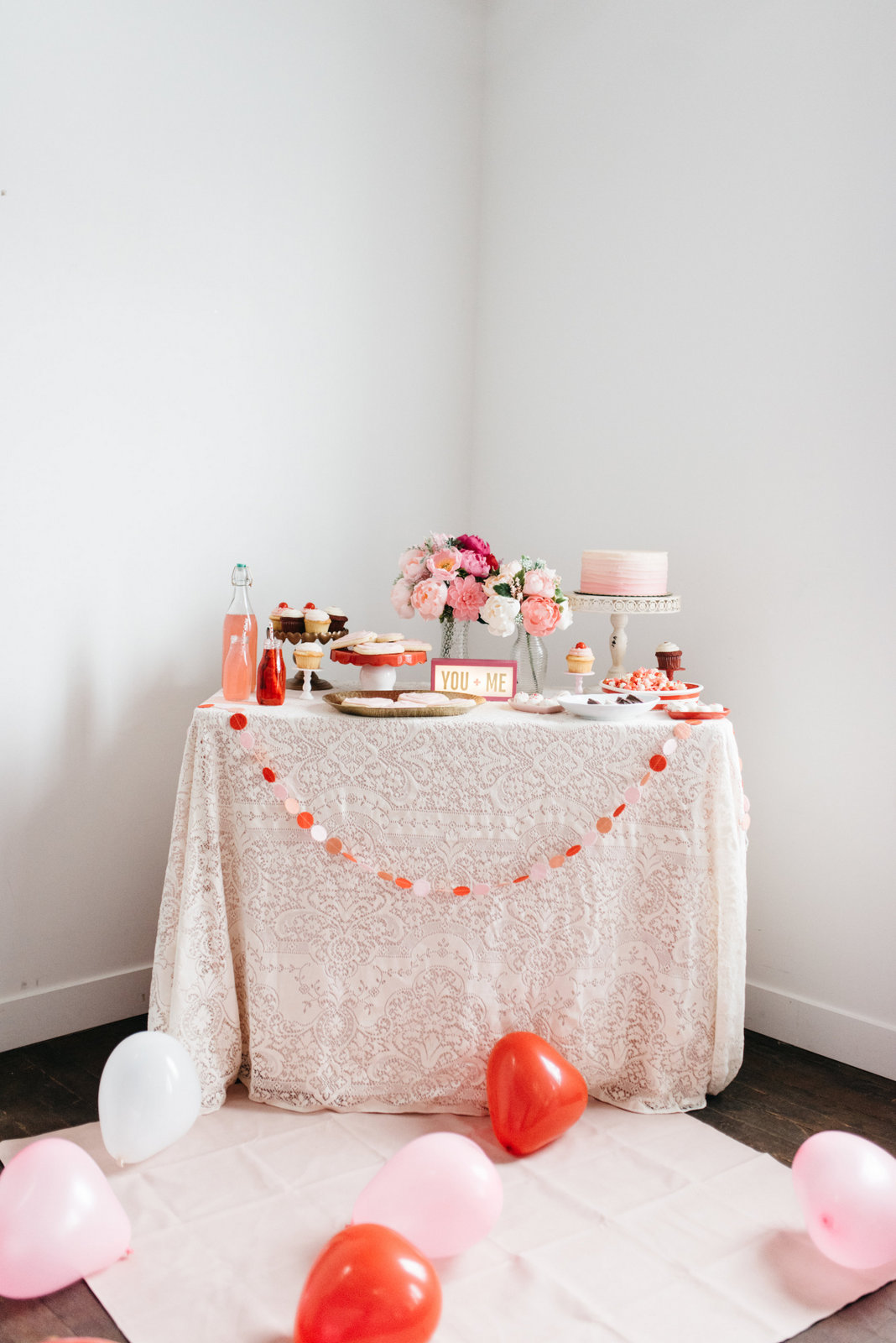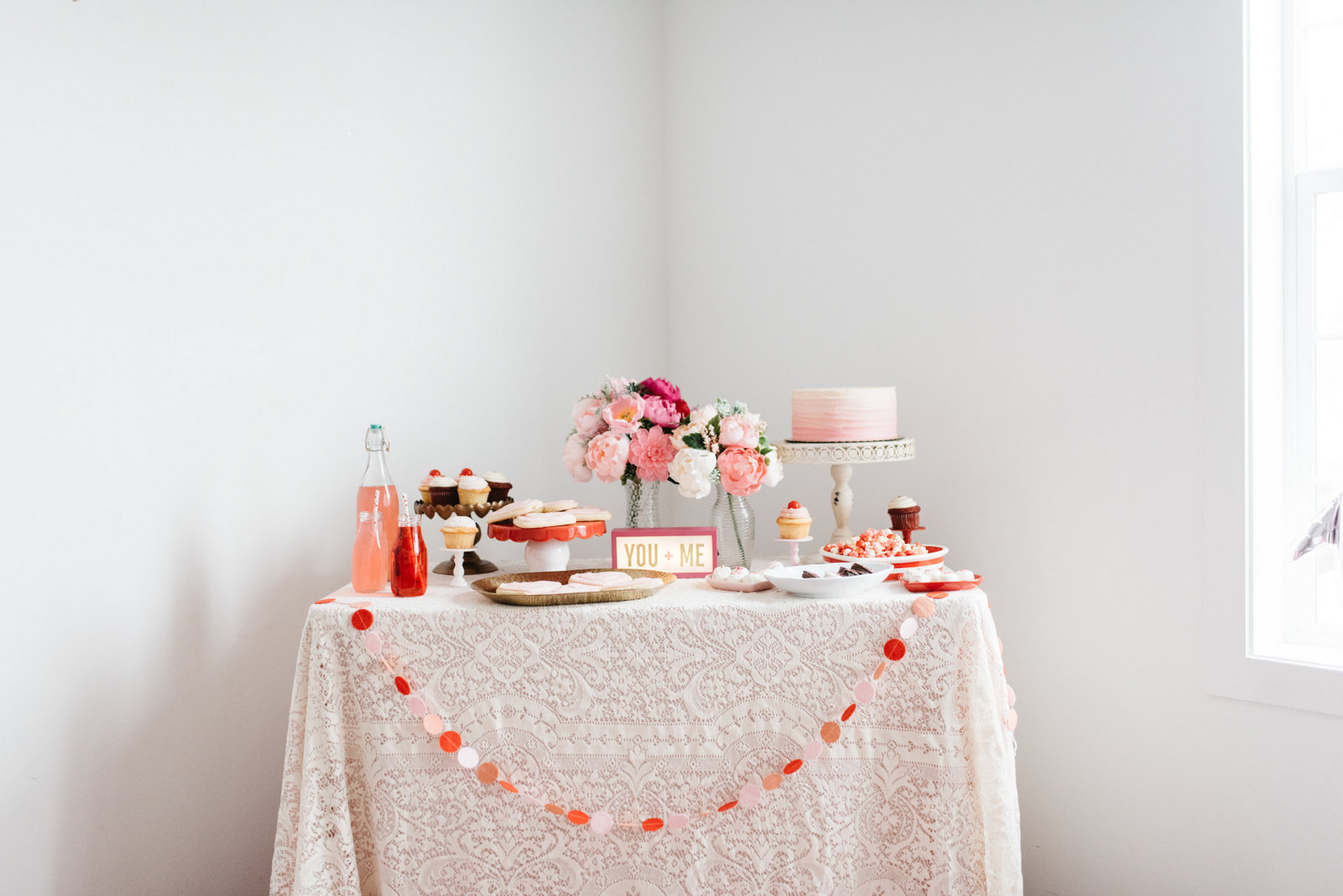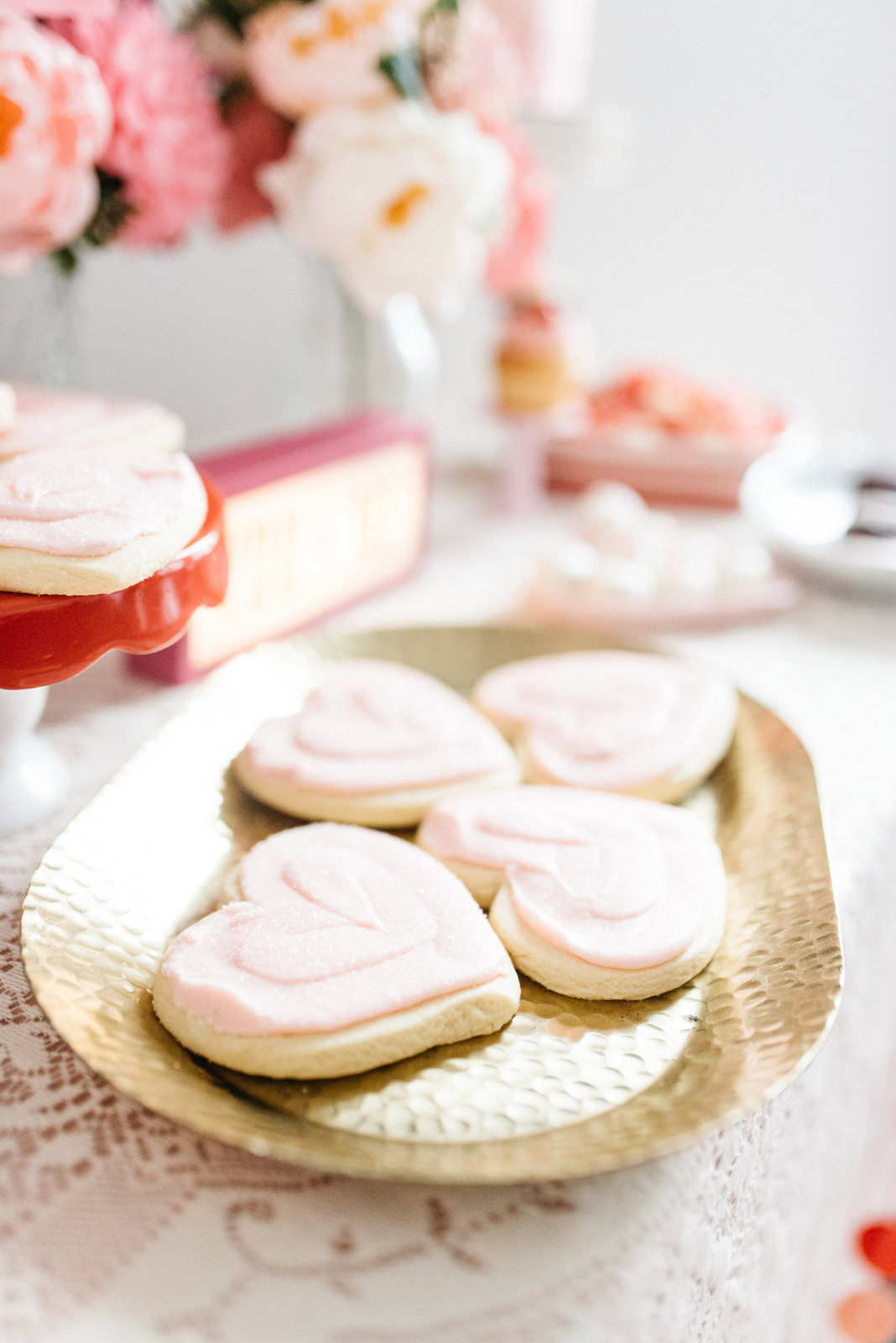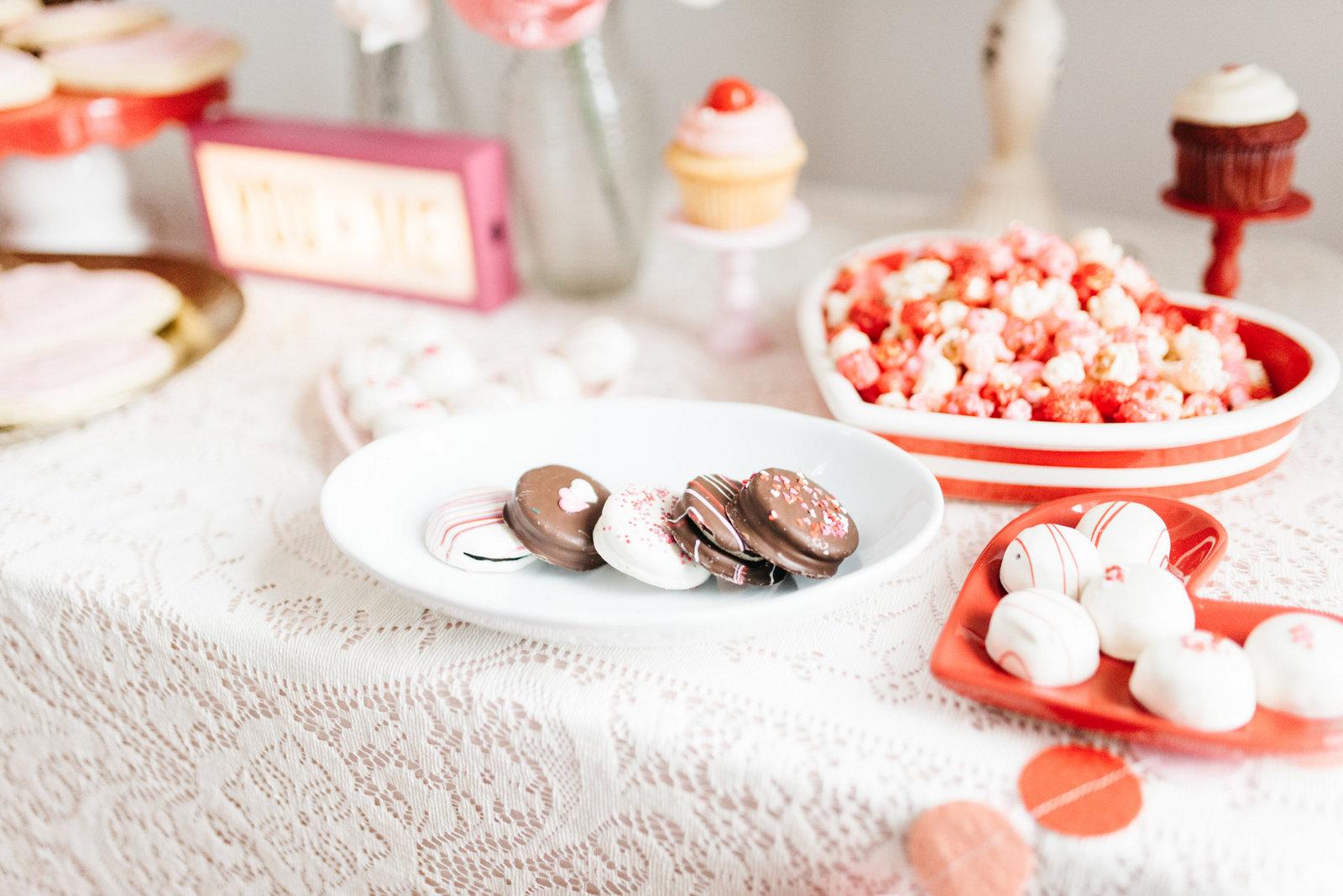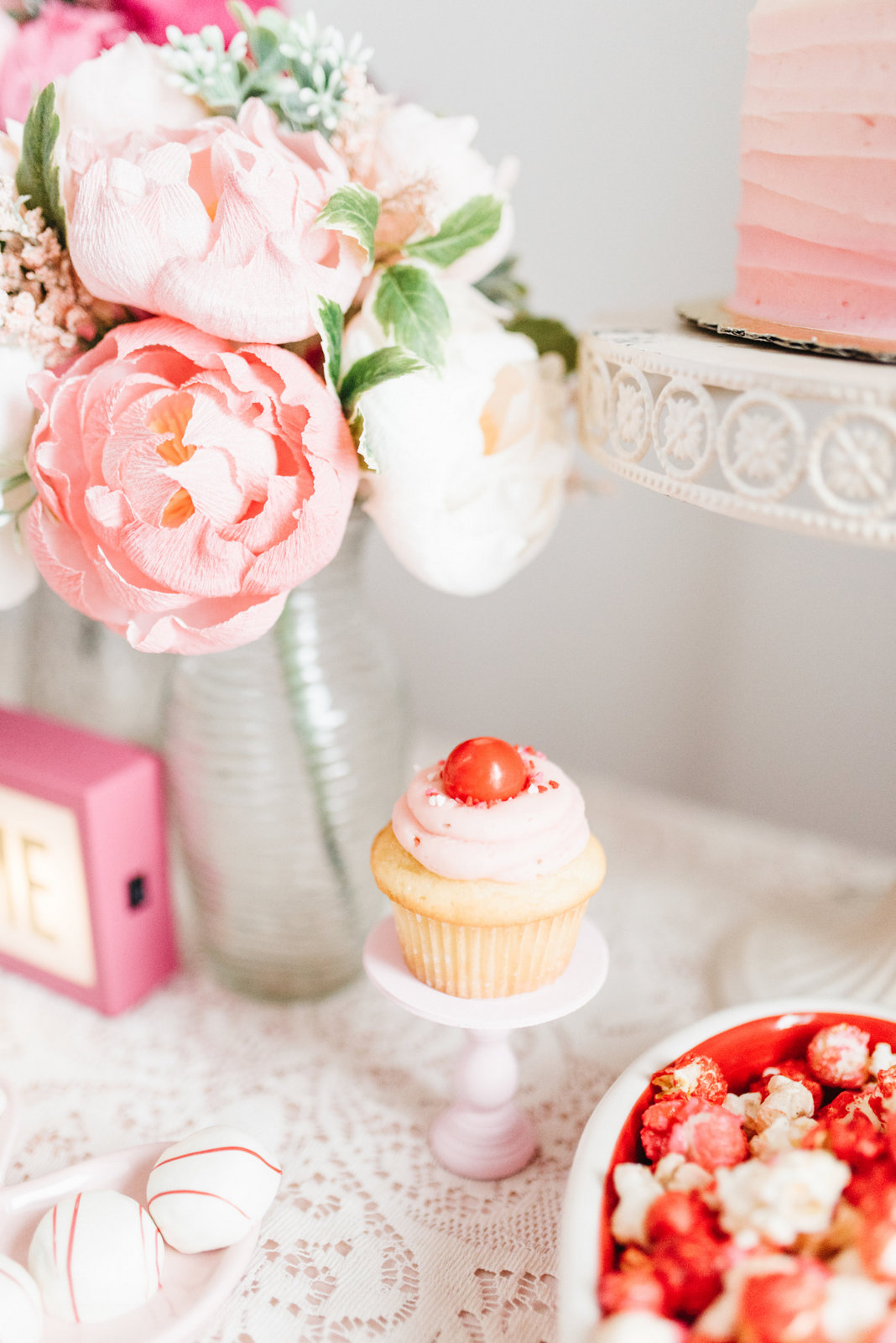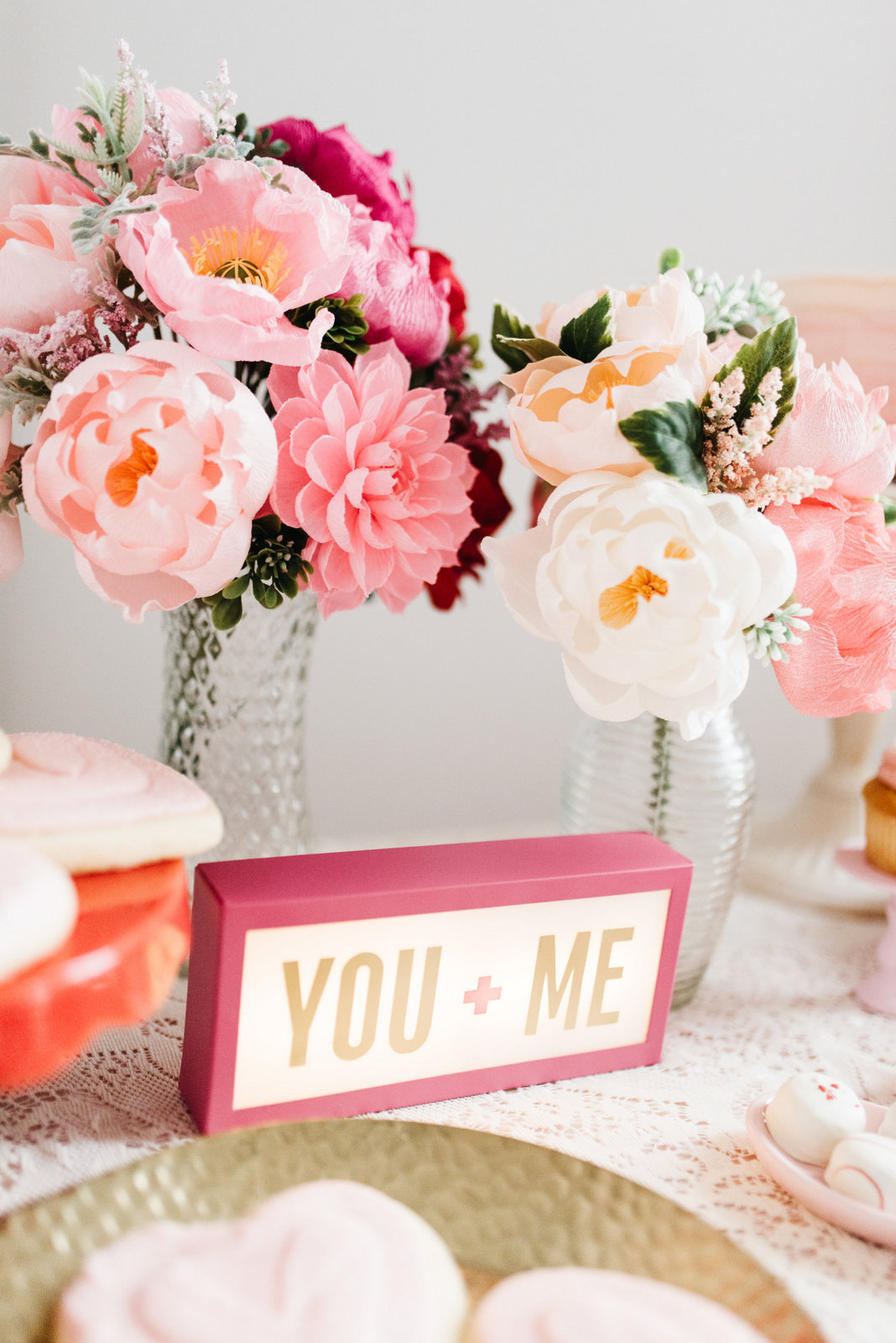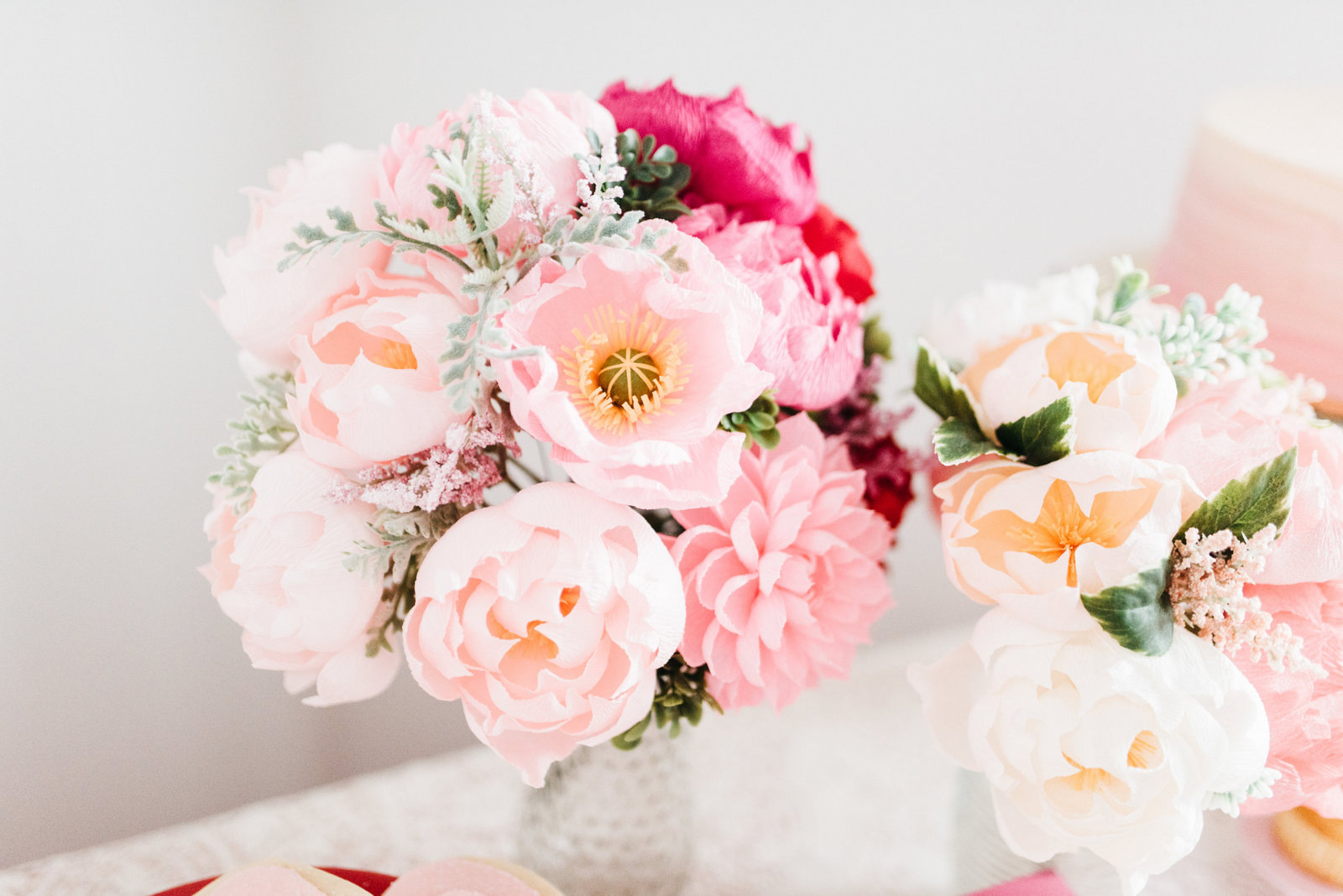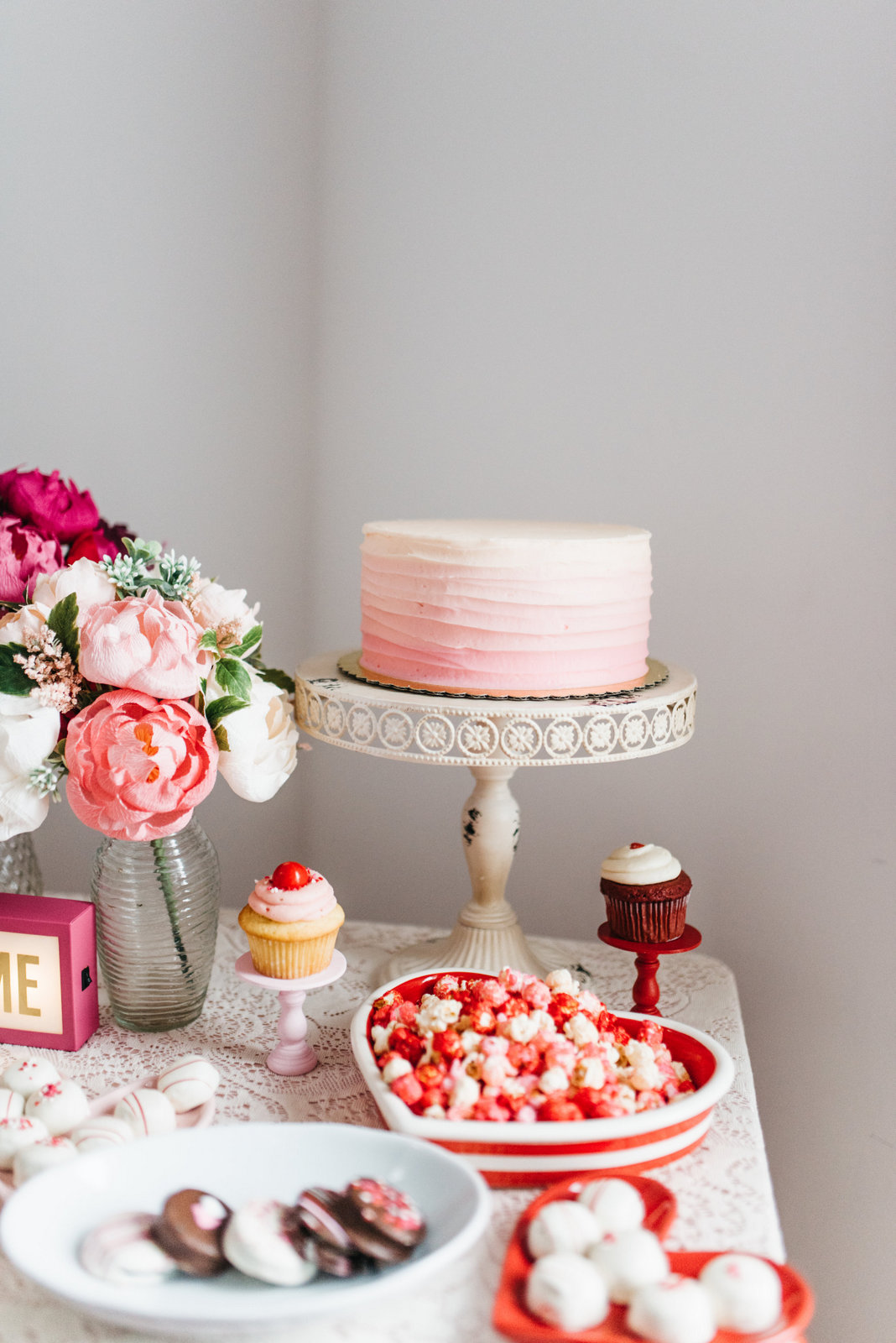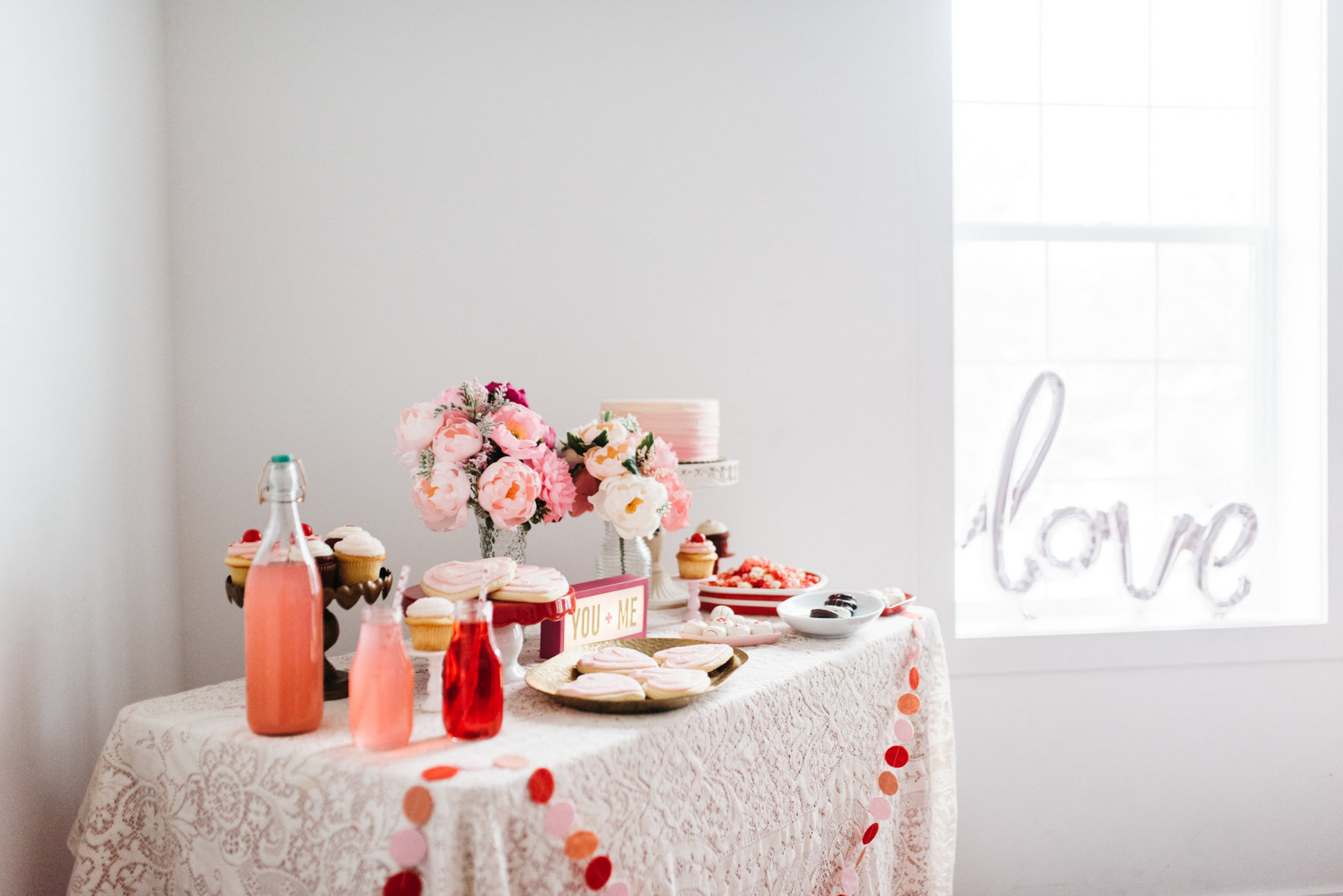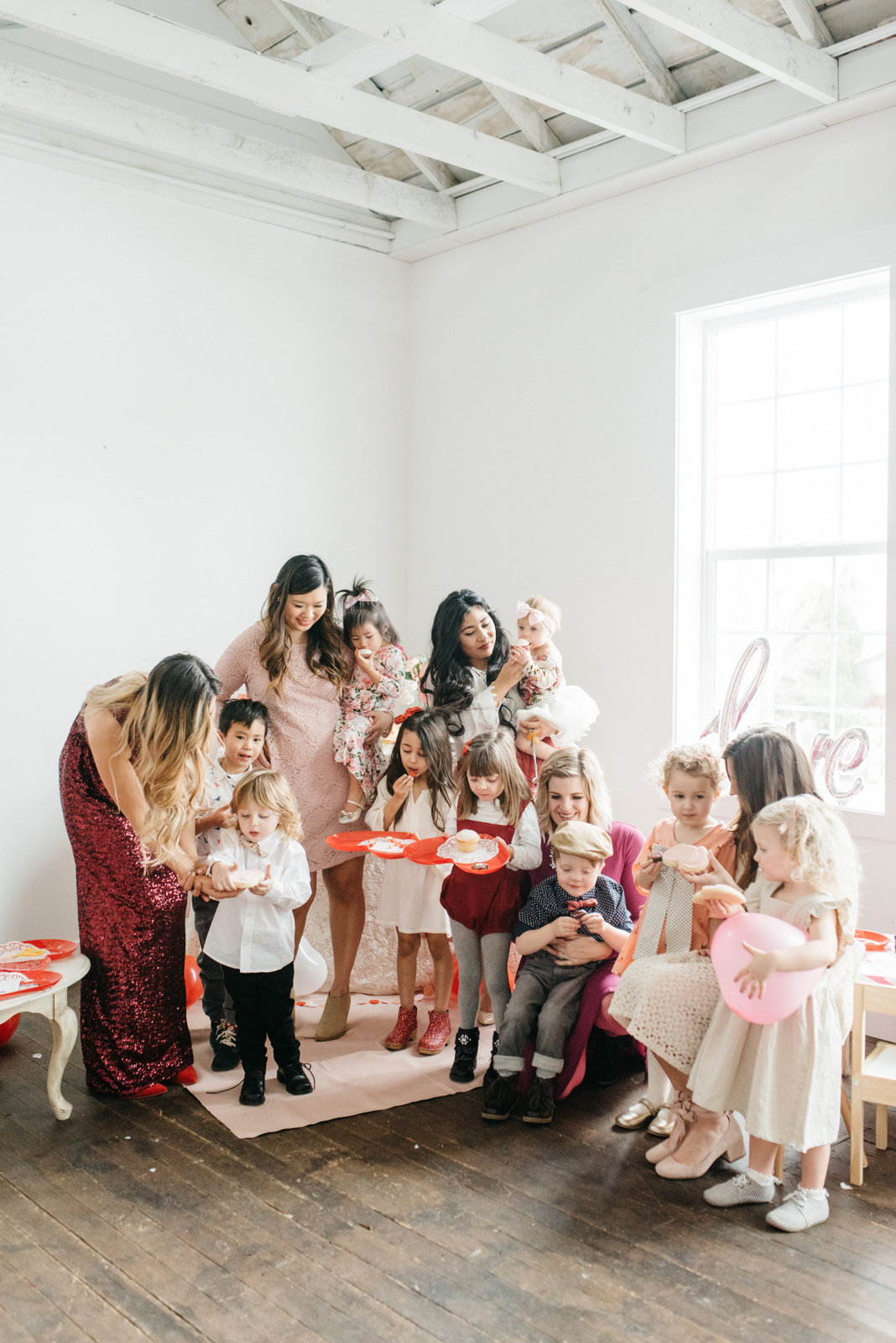 The makings of a perfect dessert table setup (which I LOVE to create) are a pretty table cloth, desserts of course, platters and trays (I love when they are of varying heights) and of course flowers for Valentine's Day. Sweet Tooth Fairy is a Utah based dessert shop that has some physical stores and does a lot of custom designs and desserts (they were featured in Vivian's 2nd Boho Birthday Bash). They make anything from cakes to cupcakes to little bites to selling popcorn and let me tell you, it's all delicious! Also on the table are gorgeous flowers from The Lovely Ave, but the most amazing thing about these flowers is that they are paper flowers, that look SO REAL (remember the "1" sign she made for Vivian's 1st Birthday Party)? Like seriously, I am good friends with the owner of the shop and her flowers constantly get better and better and completely blow me away. And again, making sure your table is filled with these things, different height platters and a few other decor pieces from none other than Target or some vintage shops, is perfect. On the floor, we've placed a Gathre mat, which is a perfect leather bonded mat to catch any spills or crumbs.
The Kid's Craft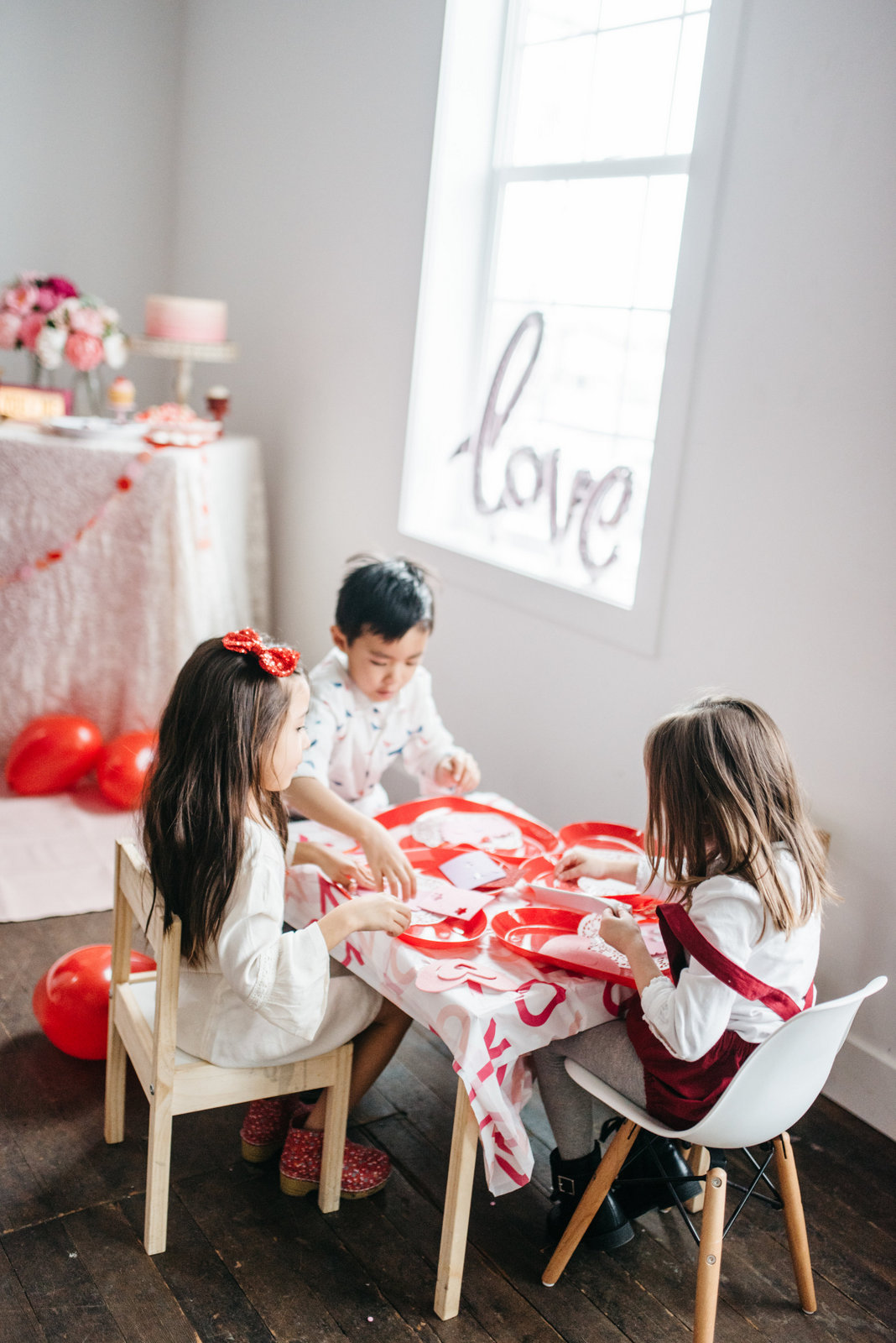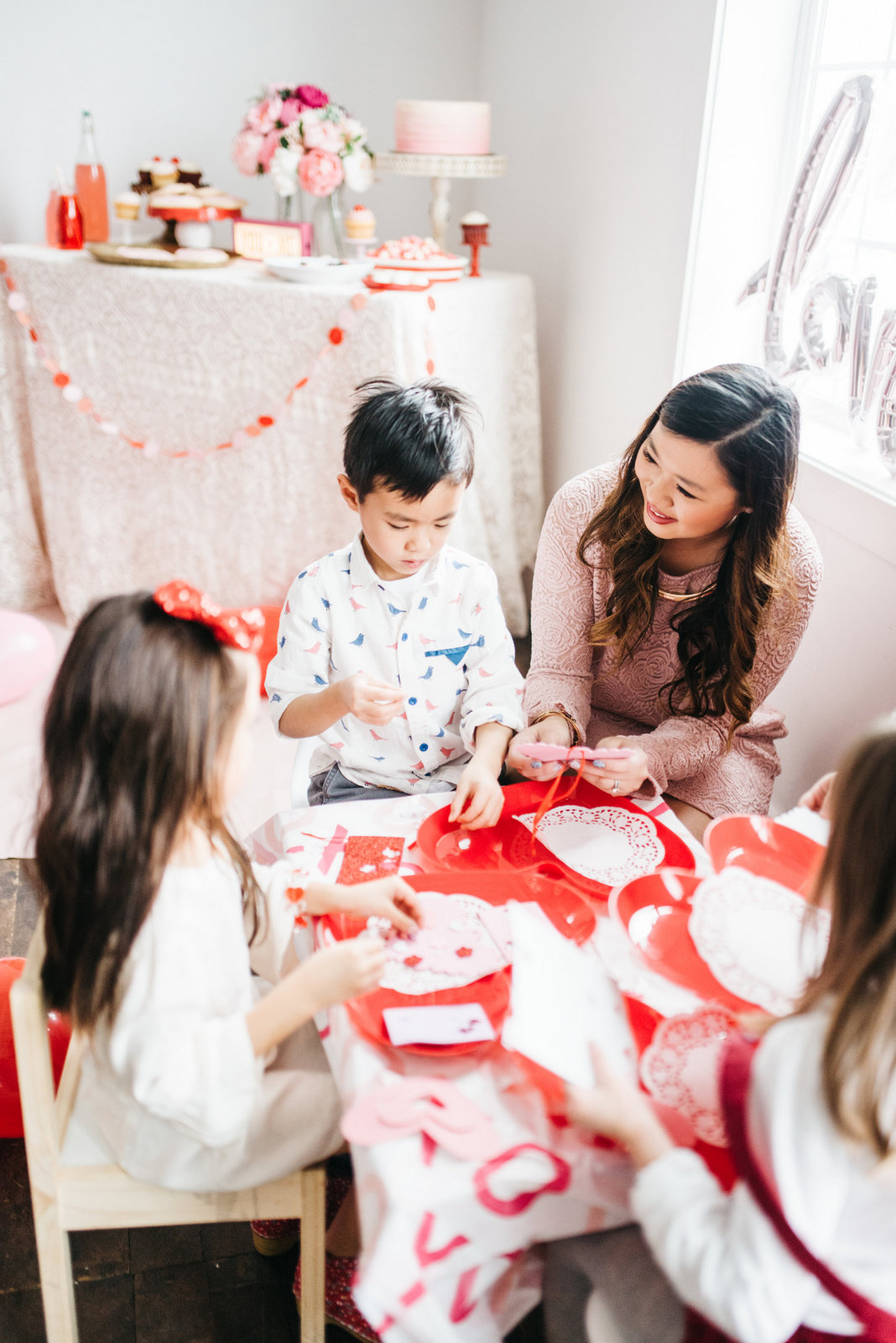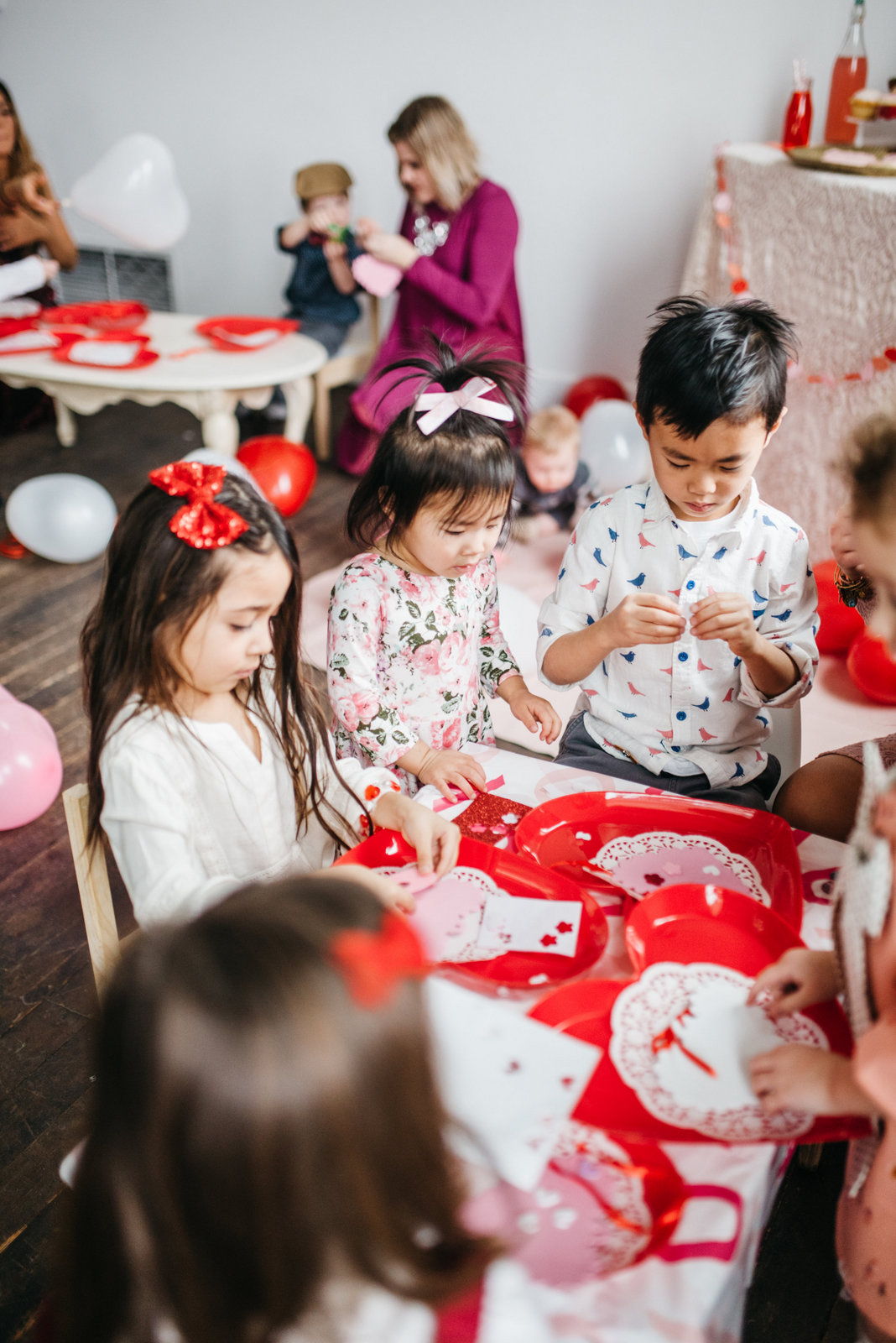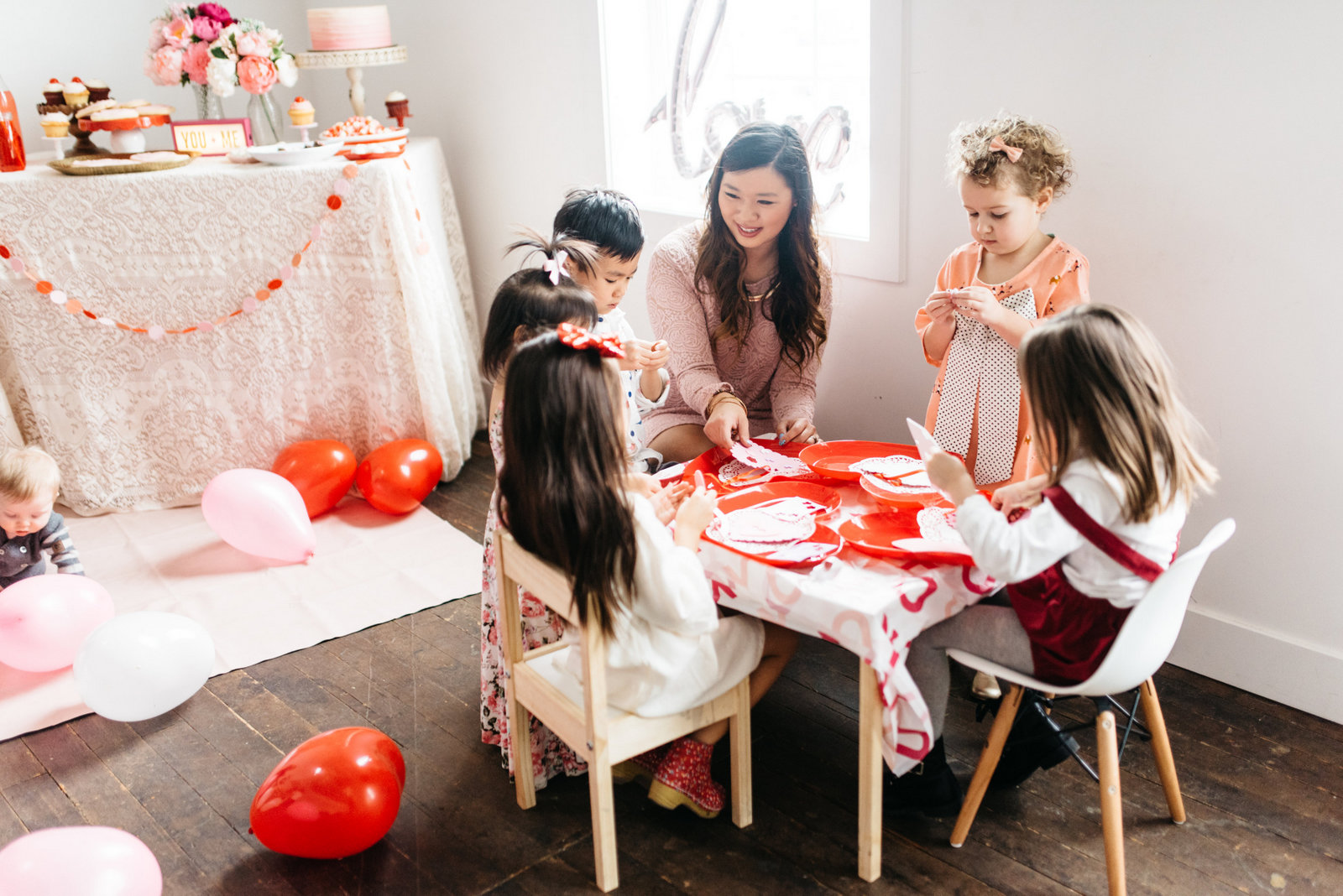 For the Valentine's kid's craft, we got some plastic heart plates as a place setting for all the kids. Then we got some heart foam cutouts, a variety of foam stickers and a string to hang up their crafts. All of the kids were age 2-5 and it was a great use of motor skills too and imagination for them to get to play with stickers and create their own masterpiece.
What To Wear (Kids and Moms)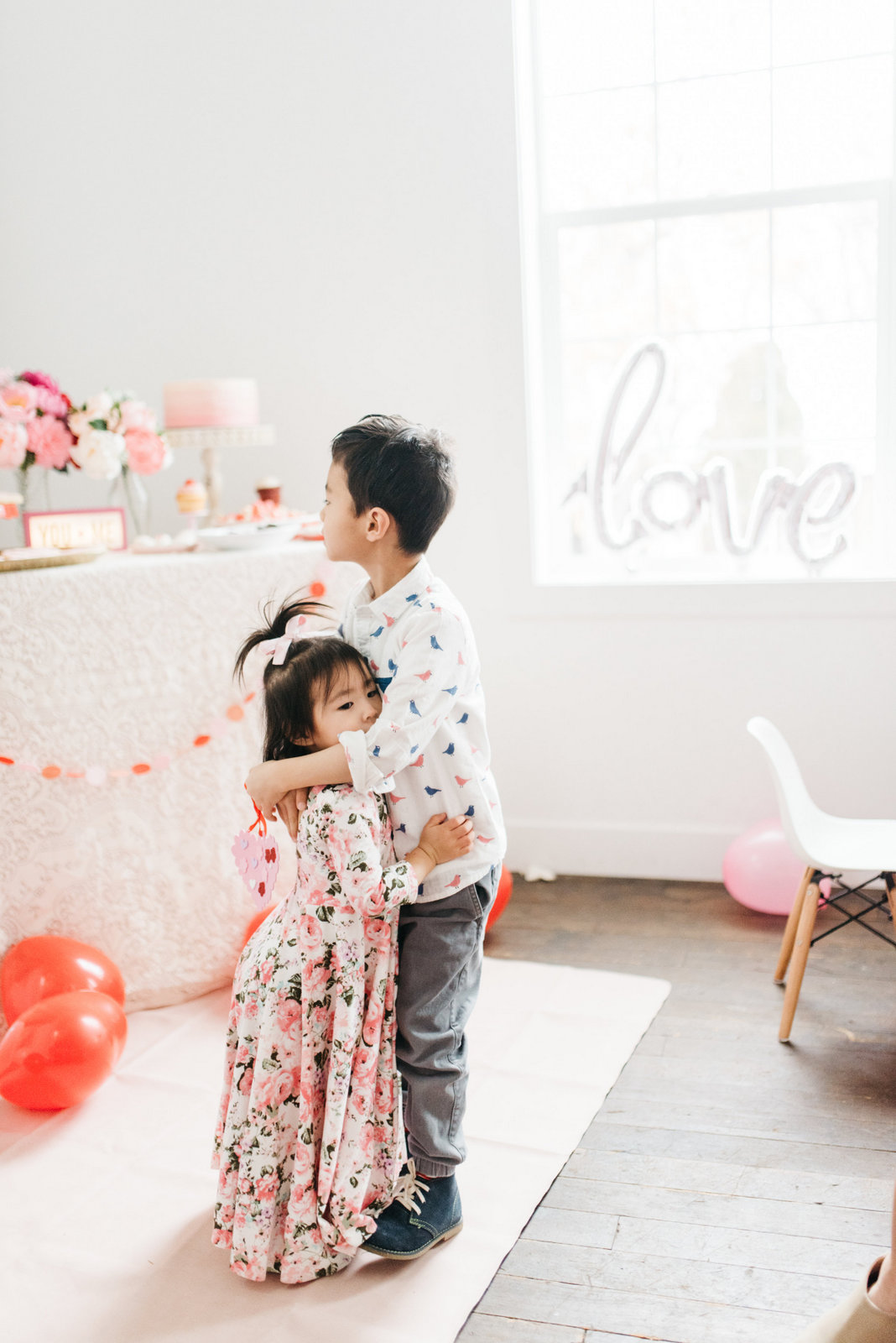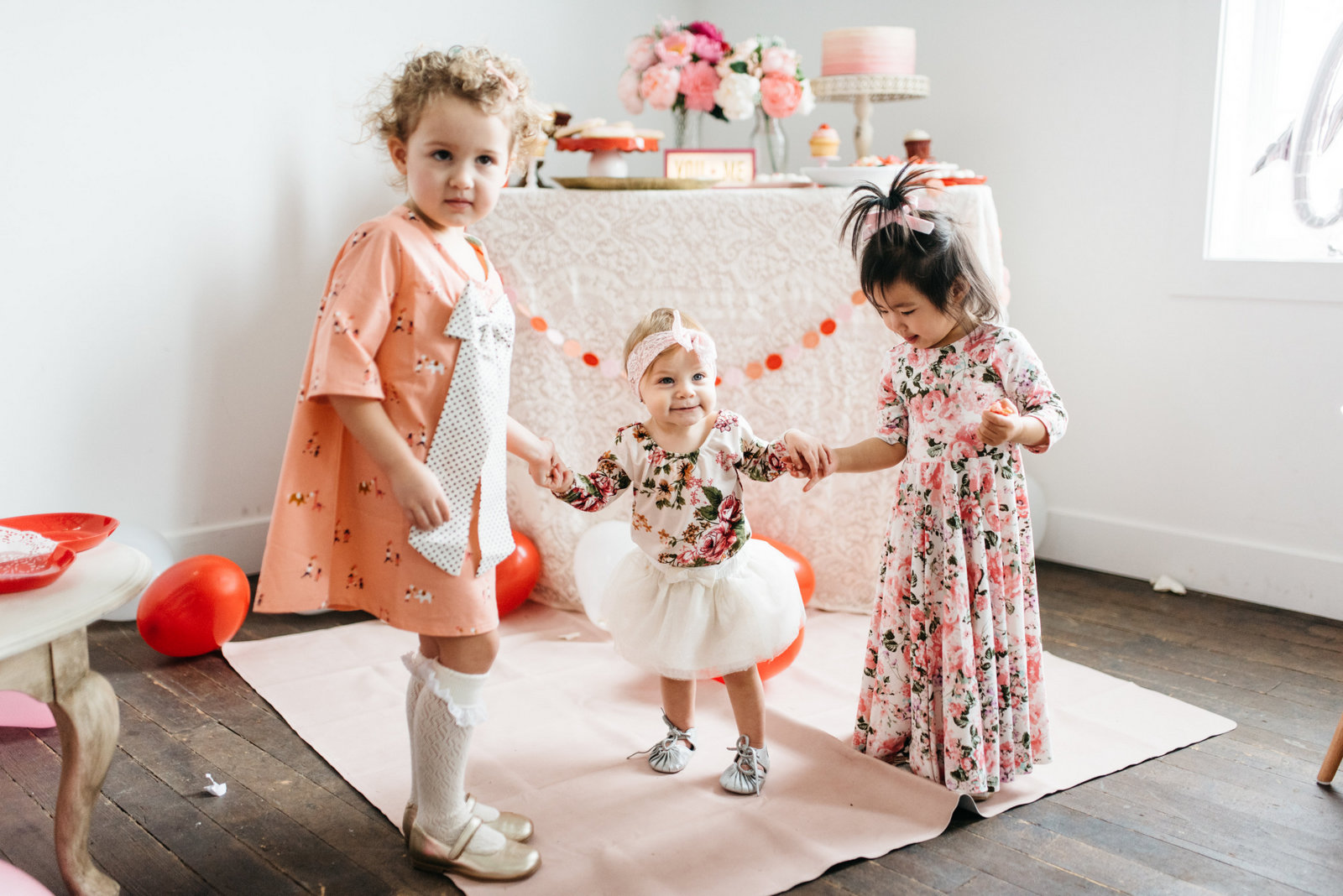 Girl's outfits:
Left c/o Vivi's Jewels
Middle c/o Xaria and Co
Right c/o Maisie Jayne
All part of Dressed Collective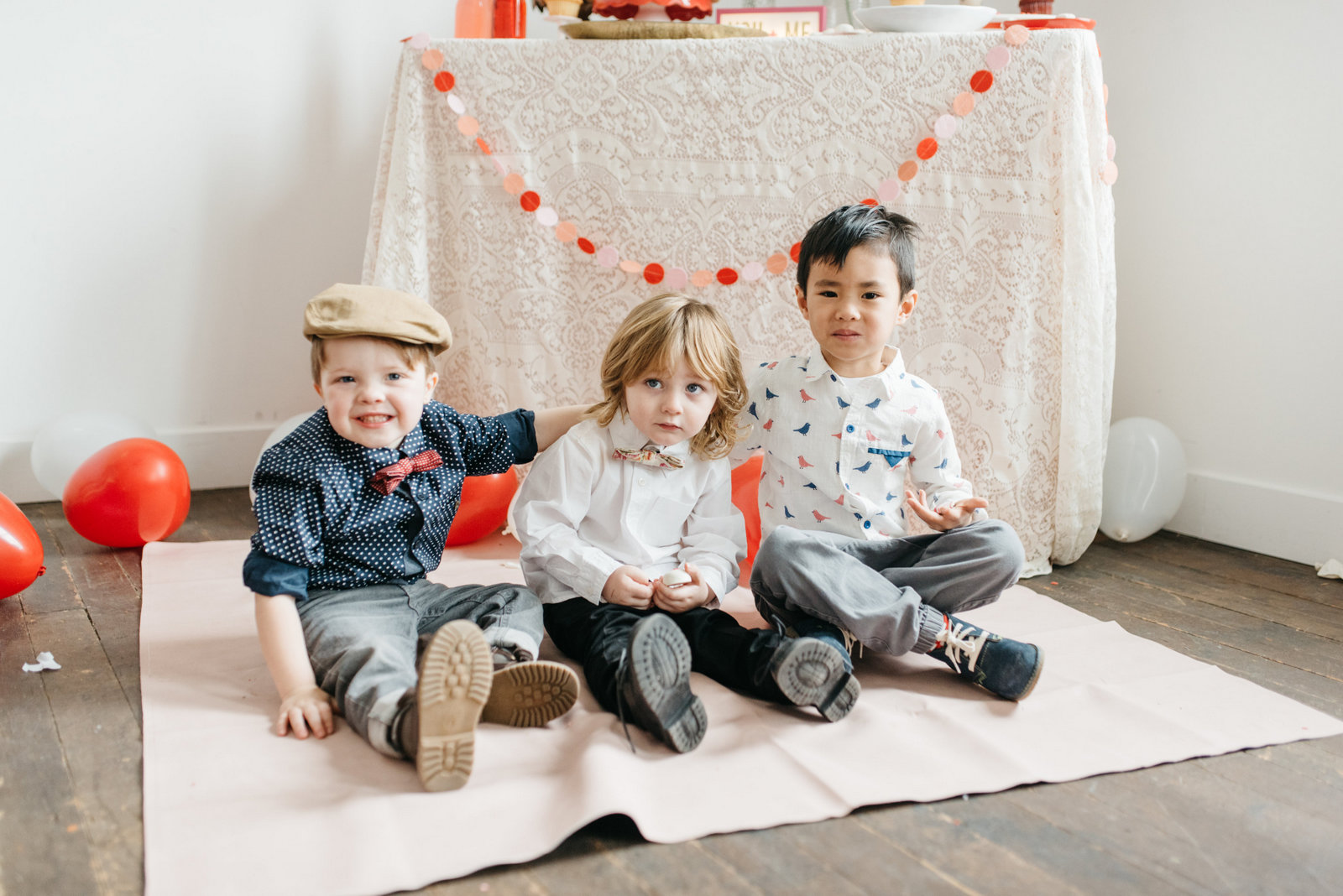 Boy's Tops and Floral Bow Tie c/o Potato Bug Shop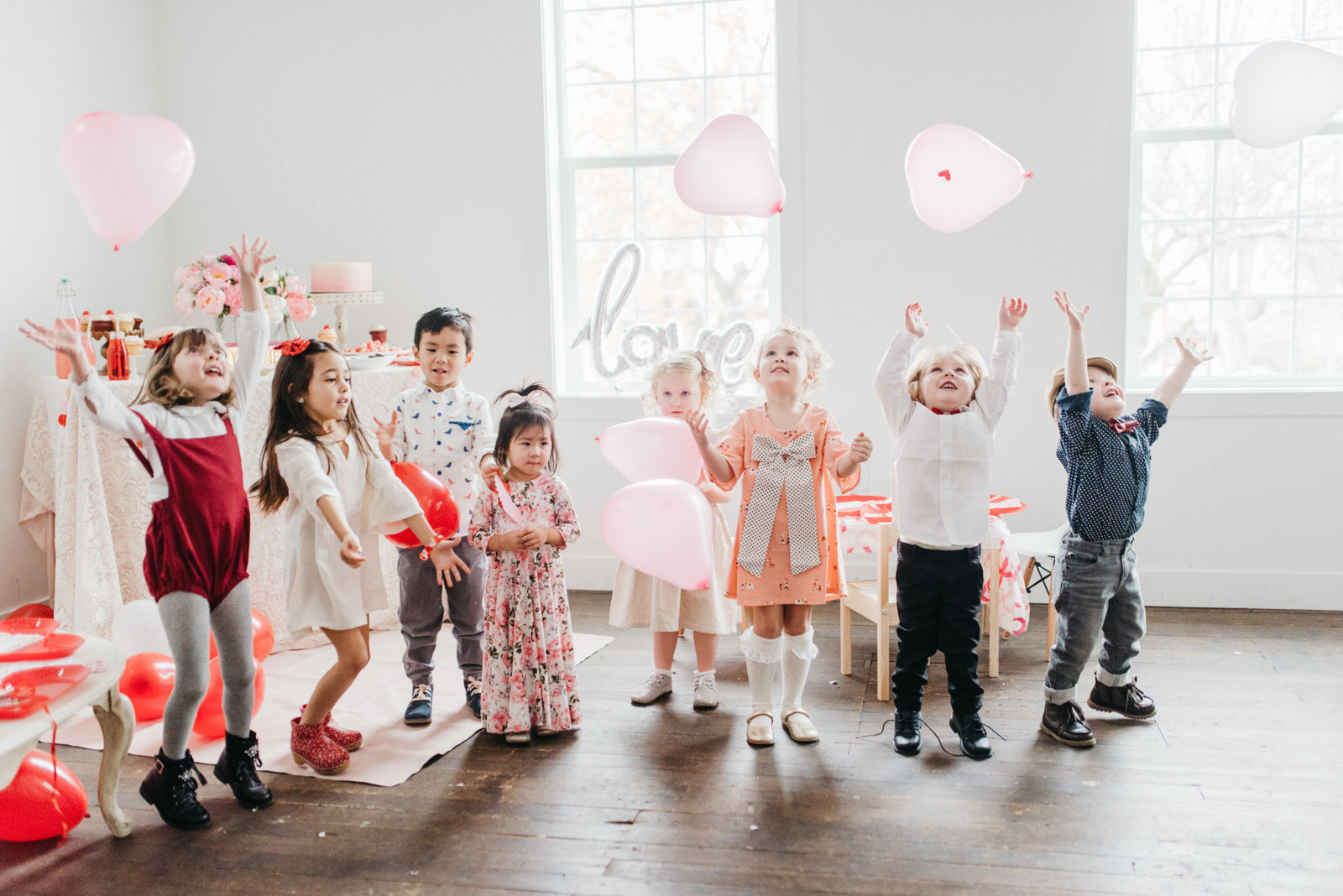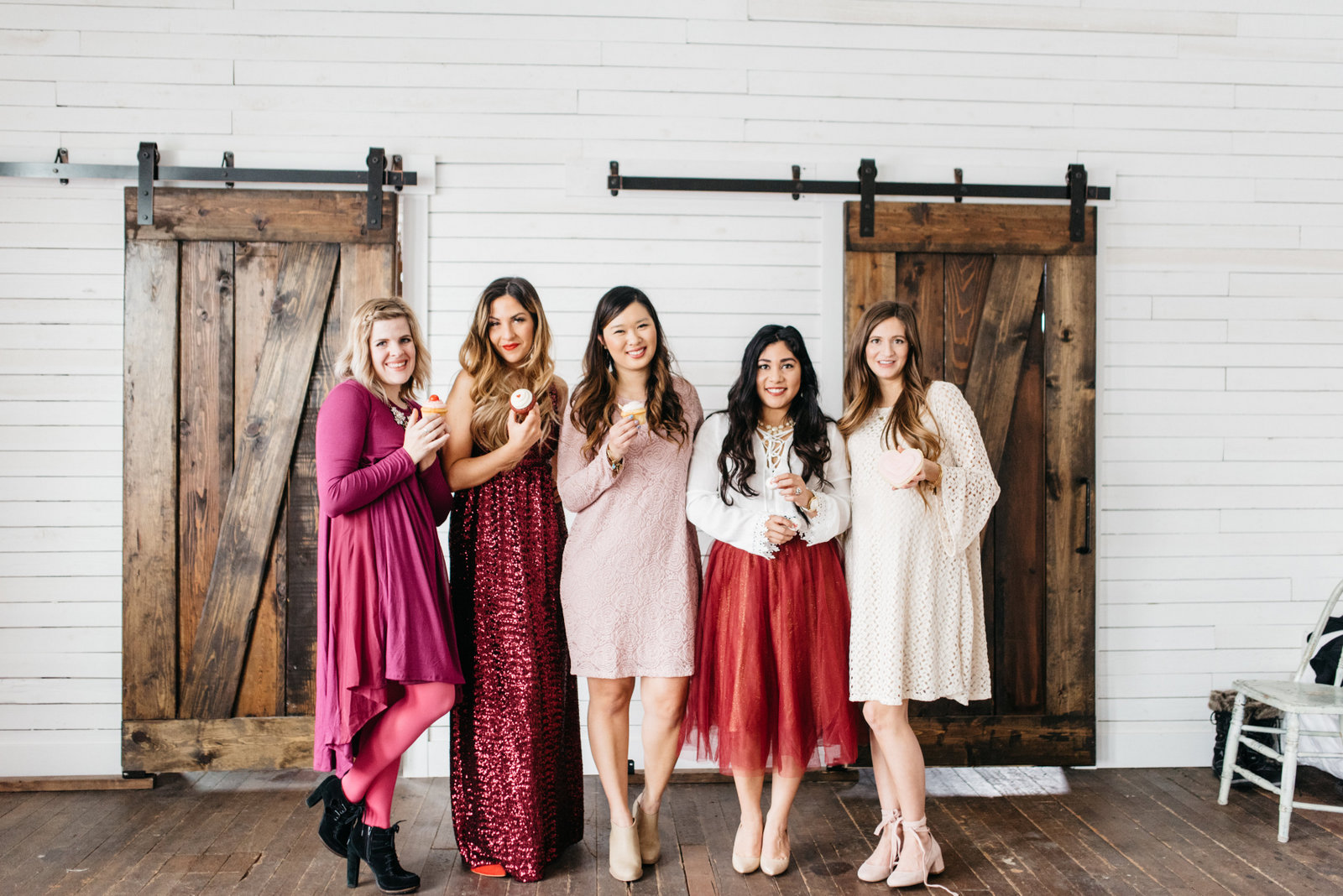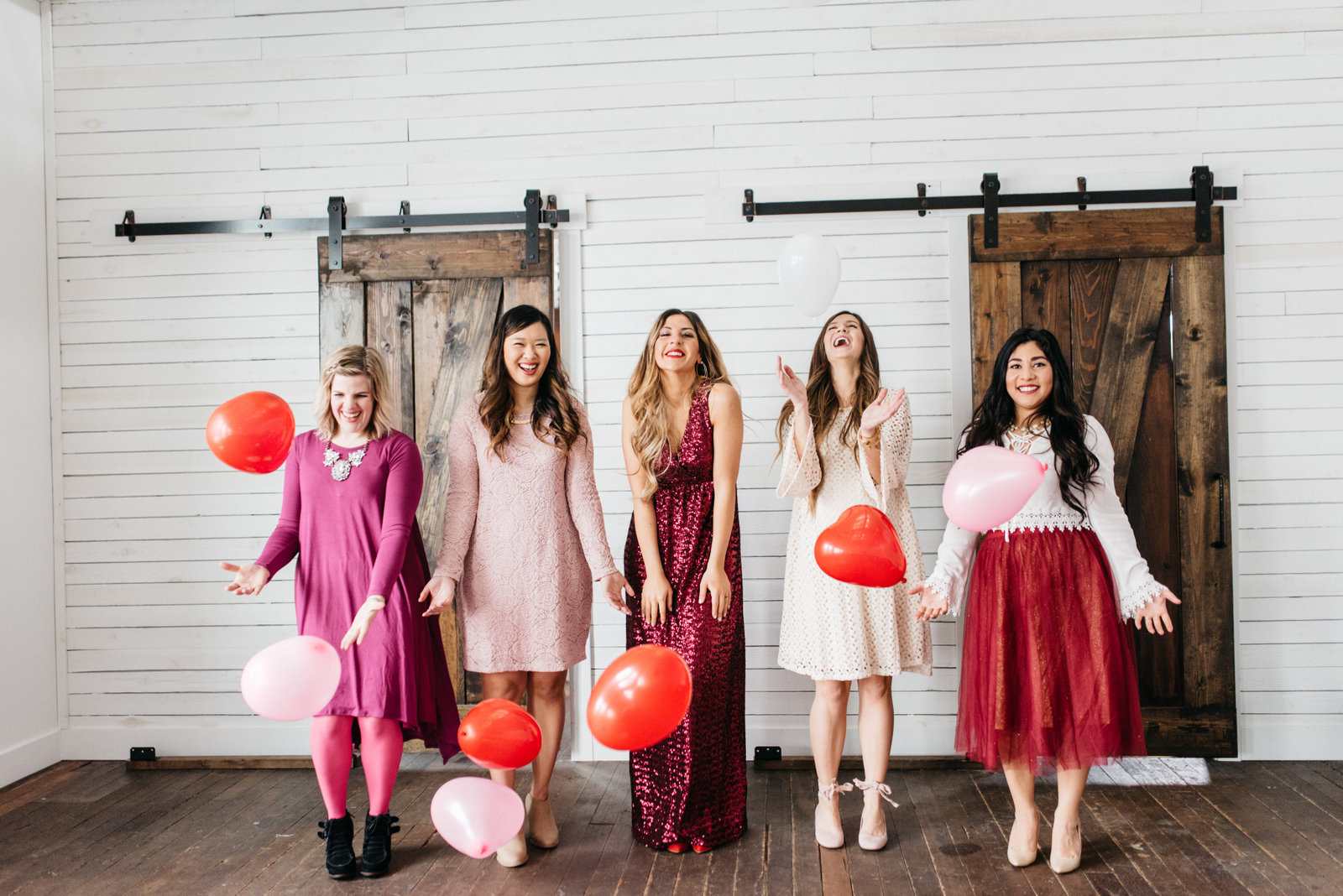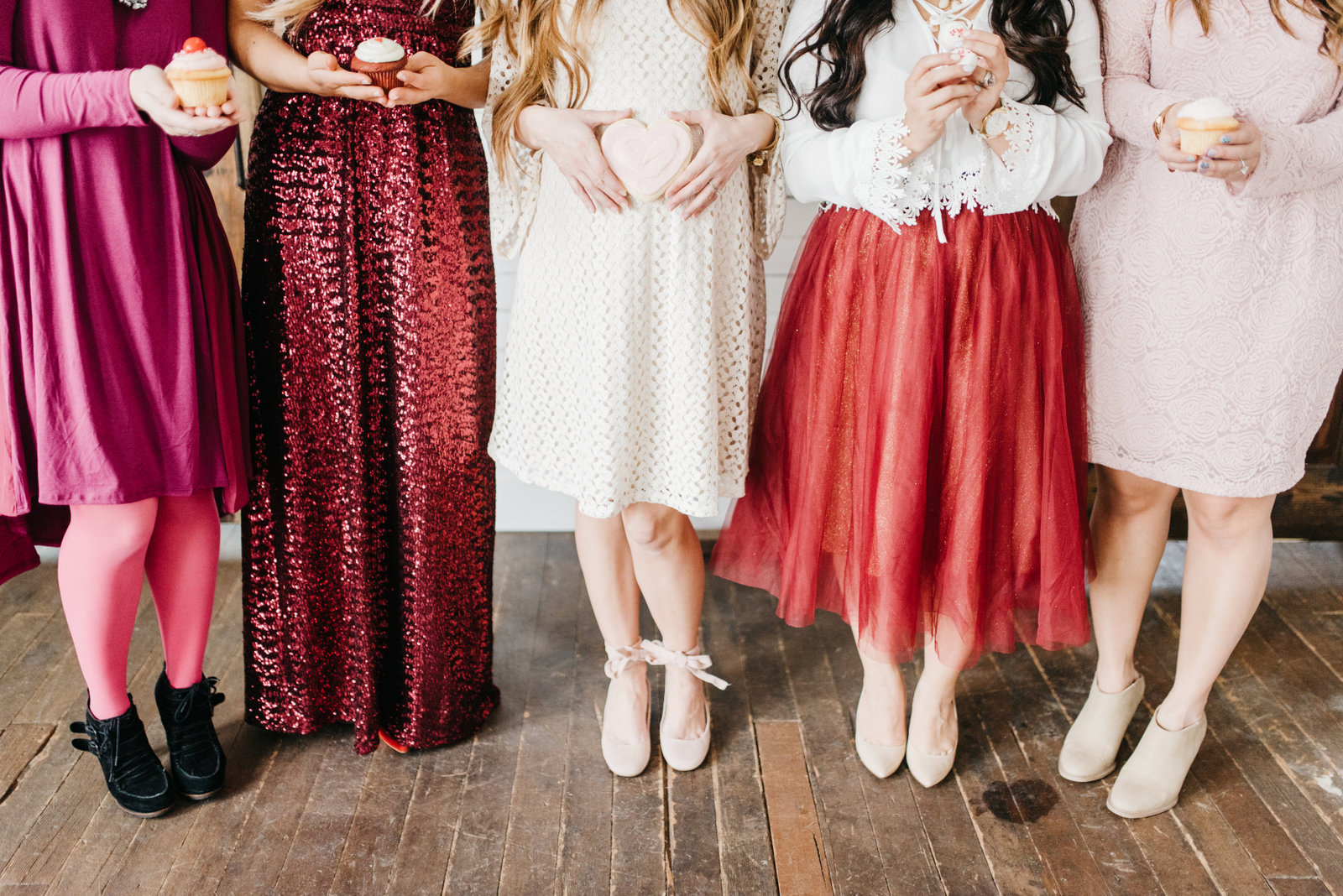 Outfits c/o Shop Pink Blush
For what to wear, we stuck with reds, pinks, whites/creams and that was it! There's no real fashion rules but I think if you stick to these colors, you can't go wrong. And if you dress your outfit up a little, then it's perfect for your Valentine's Day date night! I love lace, sequins and florals especially! Make sure to check out the other mamas that were part of this fun party! I adore them all! <3
The Mumsy Blog | Myself | A Mermaid Diary | Blakely B | Tutus and Heels
Photography by Lisa Miller Photography
Shop decor:
Shop craft: