Thanks to Rockets of Awesome for collaborating together on this post. All opinions are 100% my own.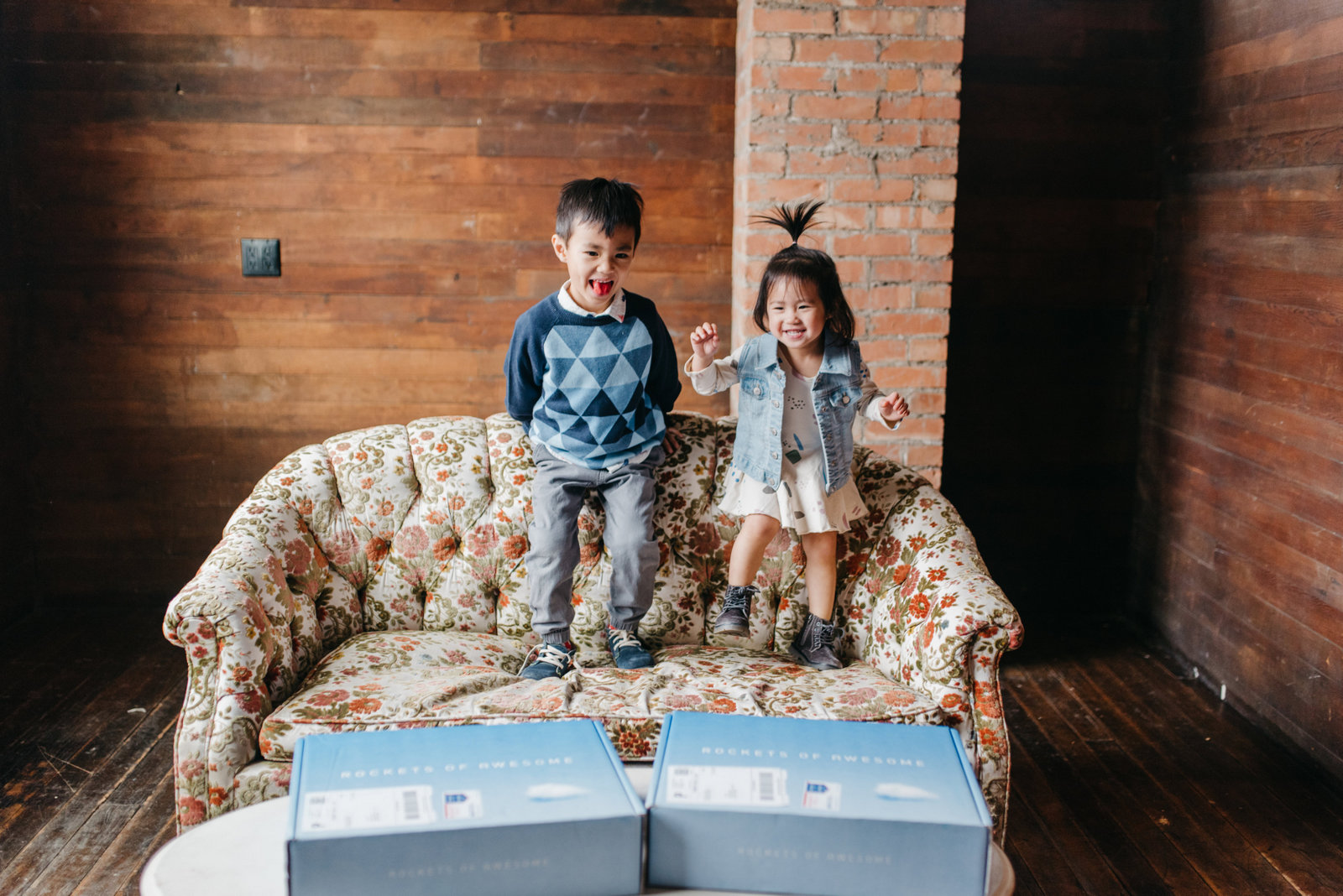 As Spring is finally on it's way (yay!), I know that lots of people are cleaning out their winter wardrobes and starting to look for more Spring options! I recently partnered with Rockets of Awesome, which is a kids clothing subscription box that I think is such a great idea, especially for the changing seasons. There's nothing better to kick start your kids wardrobe and have things delivered to your door without having to go through check out lines.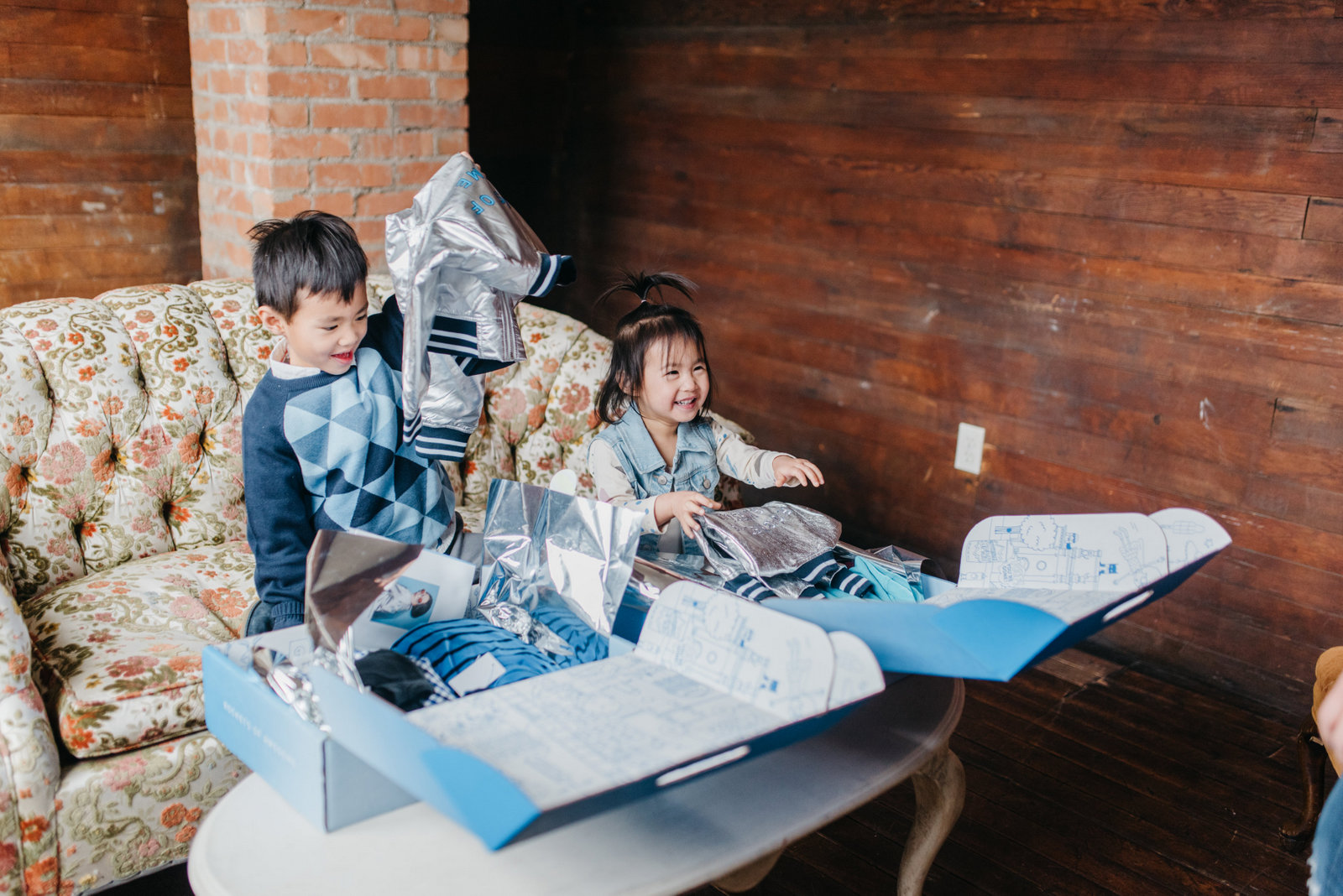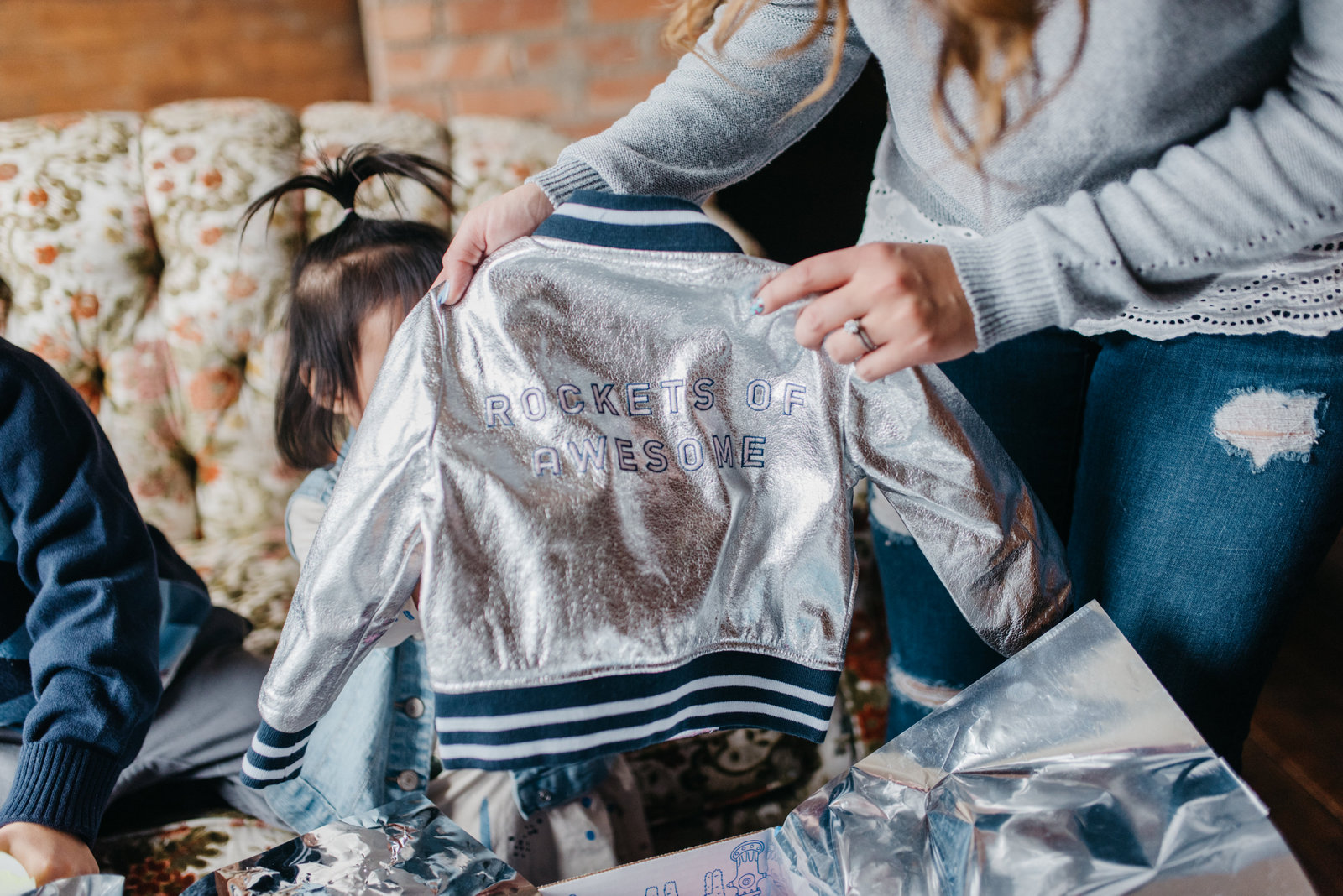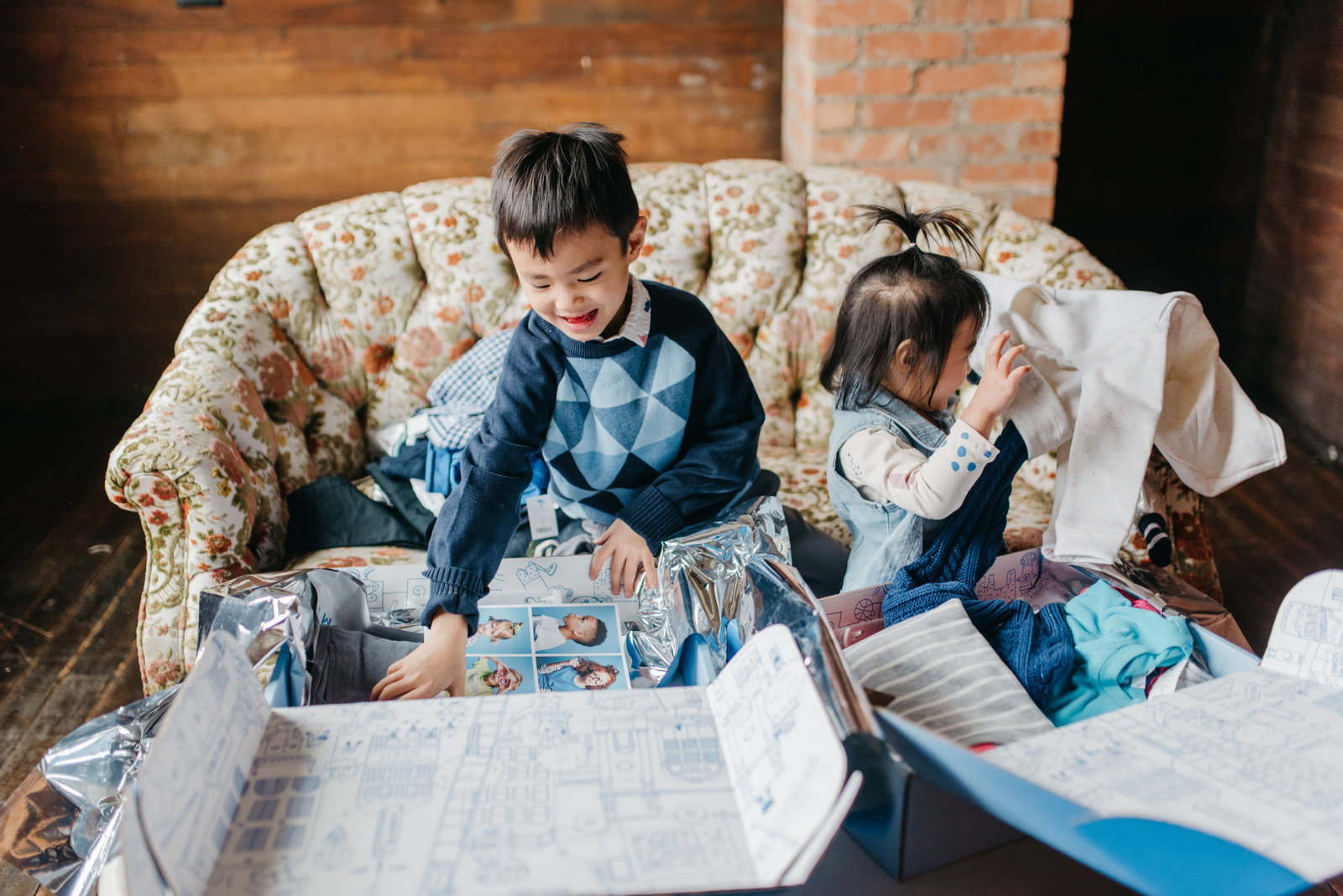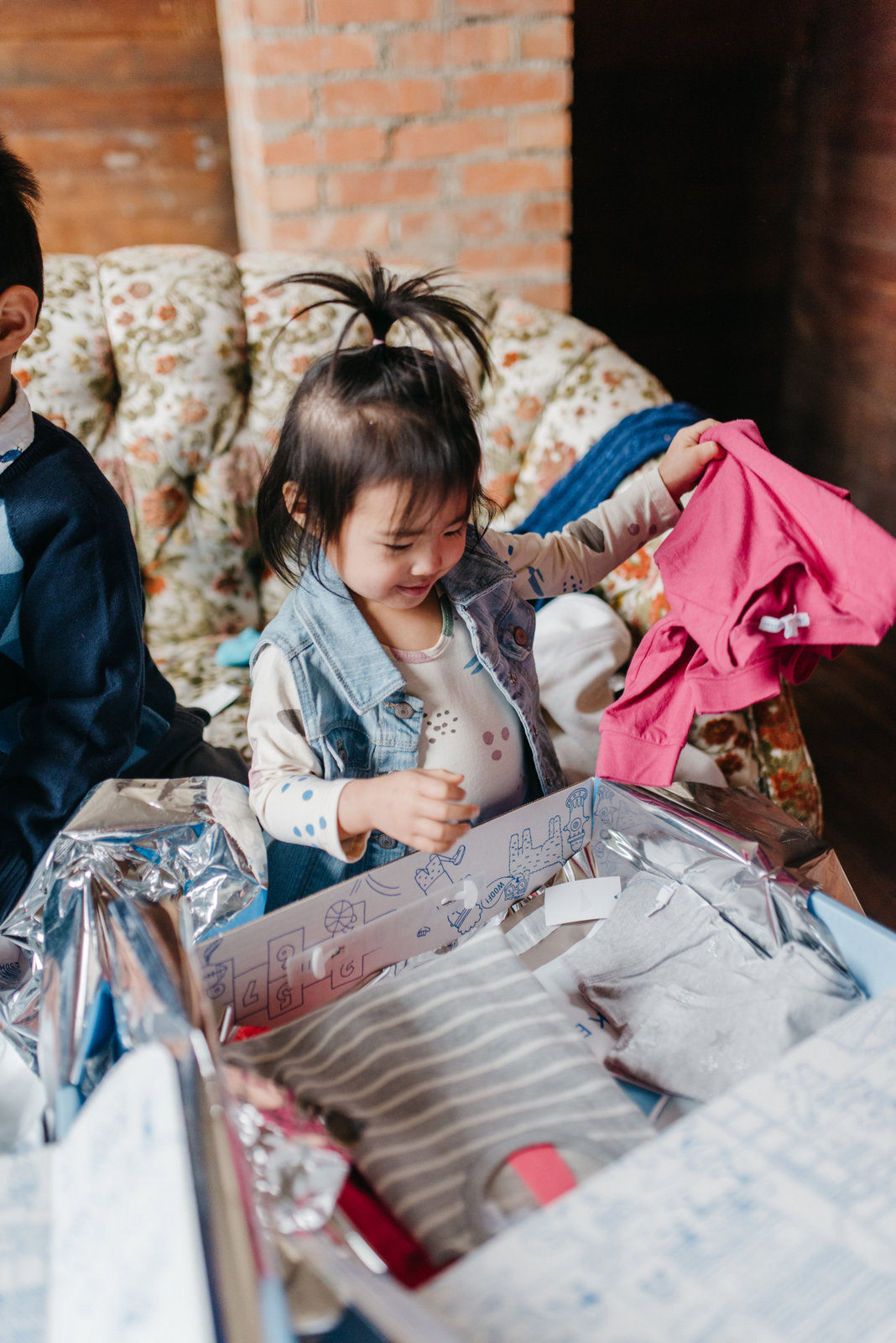 The best part about Rockets of Awesome is that first you fill out a style profile on your kids. They ask your kid's clothing size, favorite colors, colors they won't wear, favorite sports teams, what they need clothes for, what types of patterns and prints they like, etc. And then they show you some outfit options and you get to pitch one fits your child's style the best. Then they hand select and pick out a variety of items to send in your box. The cool thing is, it is free shipping to you, there is no styling fee, you decide what you want to keep (they charge you for that) and they include an envelope to return everything (for free).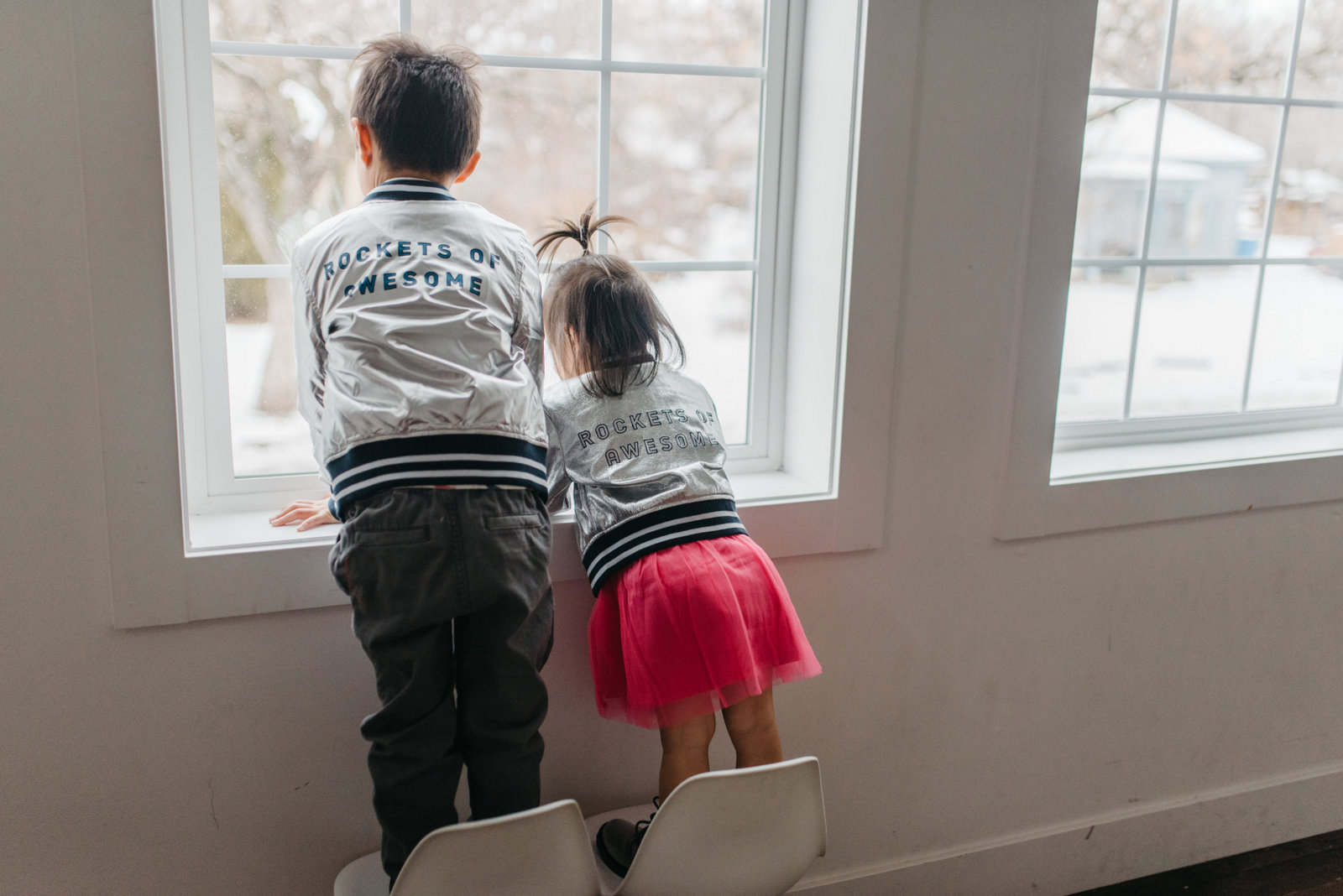 Photography by Lisa Miller Photo
I am pretty much obsessed with the name of the brand and these silver bomber jackets they sent. Like these are too cool and they make my kids feel awesome! 😉 You really have nothing to lose with this kid's clothing subscription box service, especially because it's all free. If you decide you don't want to keep anything, then it's no money spent at all!
Save