)The mamas of the Mamas and Minis Collective are back, and this month we are talking all about toddler books because did you know that next month (March) is National Reading Month?! This is a topic that we are all so passionate about, as personally, I feel like reading to your children at a young age is incredibly important. Every night we make sure to read to the kids before bedtime, and Austin is even starting to read some simple books on his own (he is 5)! Vivian (age 2), loves reading books too, and especially being the "page turner". And if you know me, by now you probably know that I love subscription boxes and surprise packages on my doorstep, that the excitement even carries on to my kids. Because who doesn't love the feeling of Christmas… not in December!? 😉 We've tried quite a few KID'S BOOKS SUBSCRIPTION BOX, and I just wanted to round up some of our favorites and talk about them in a post so you could see which one would fit your child the best!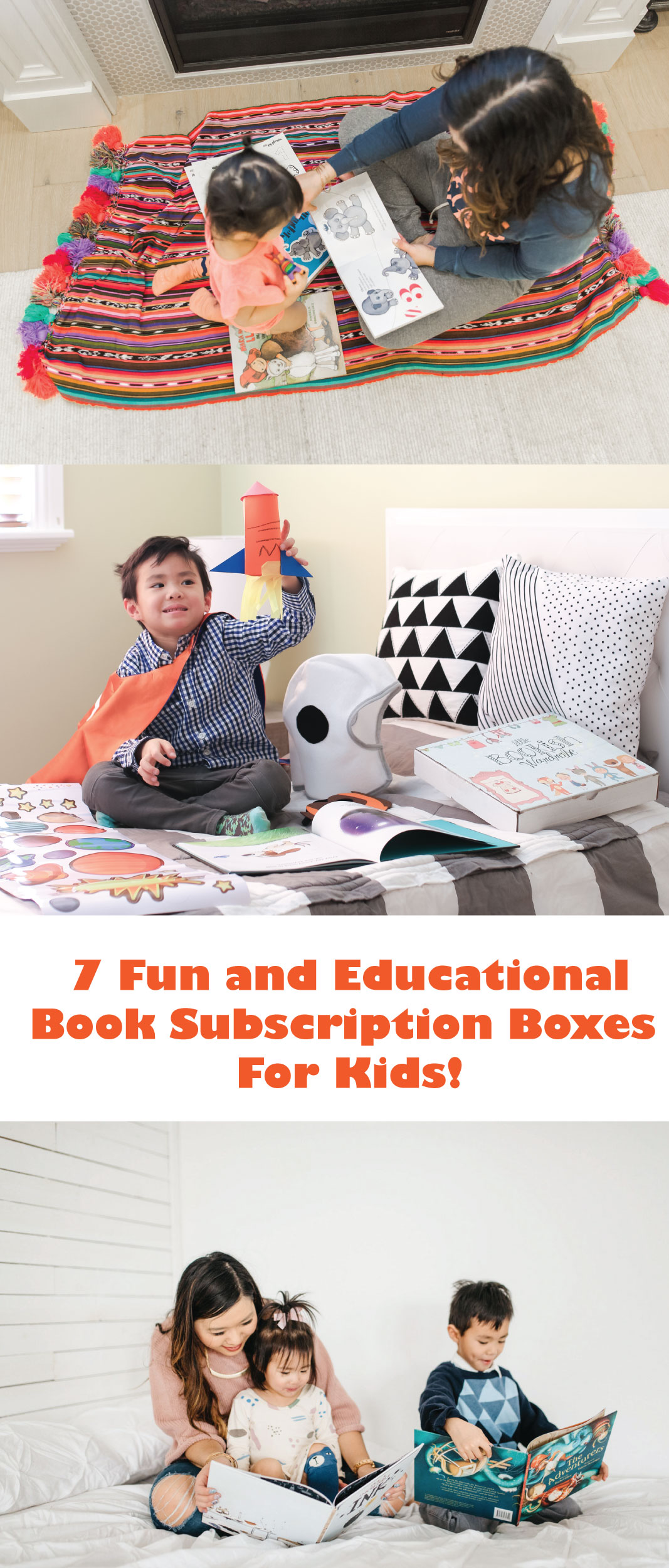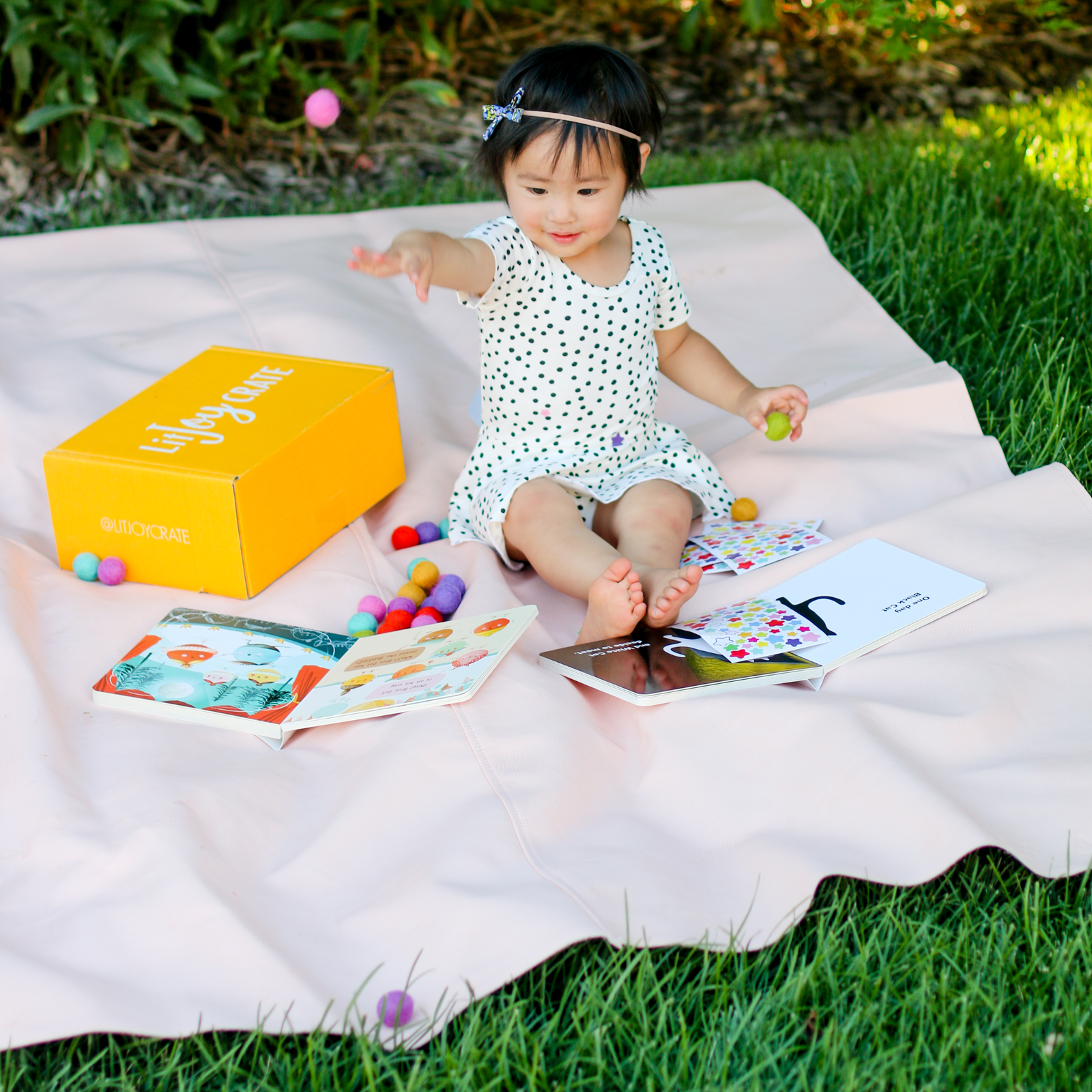 1) LitJoy Crate – This one is dear to my heart, mainly because my good friends Kelly and Alix started this one. I feel like I was with them since the launch of their boxes, and have been so proud of their success since! I absolutely love how their boxes have a "theme" each month and come with books, toys and items that fit around that theme. It gives the children the ability to live and play out the books with props and toys. So fun!
Recommended Ages: 0 – Young Adult
Price (1 month): $29.99
Subscription Options: 1 month, 3 month, 6 month
Discount: Use code SANDY15 to get 15% off your order!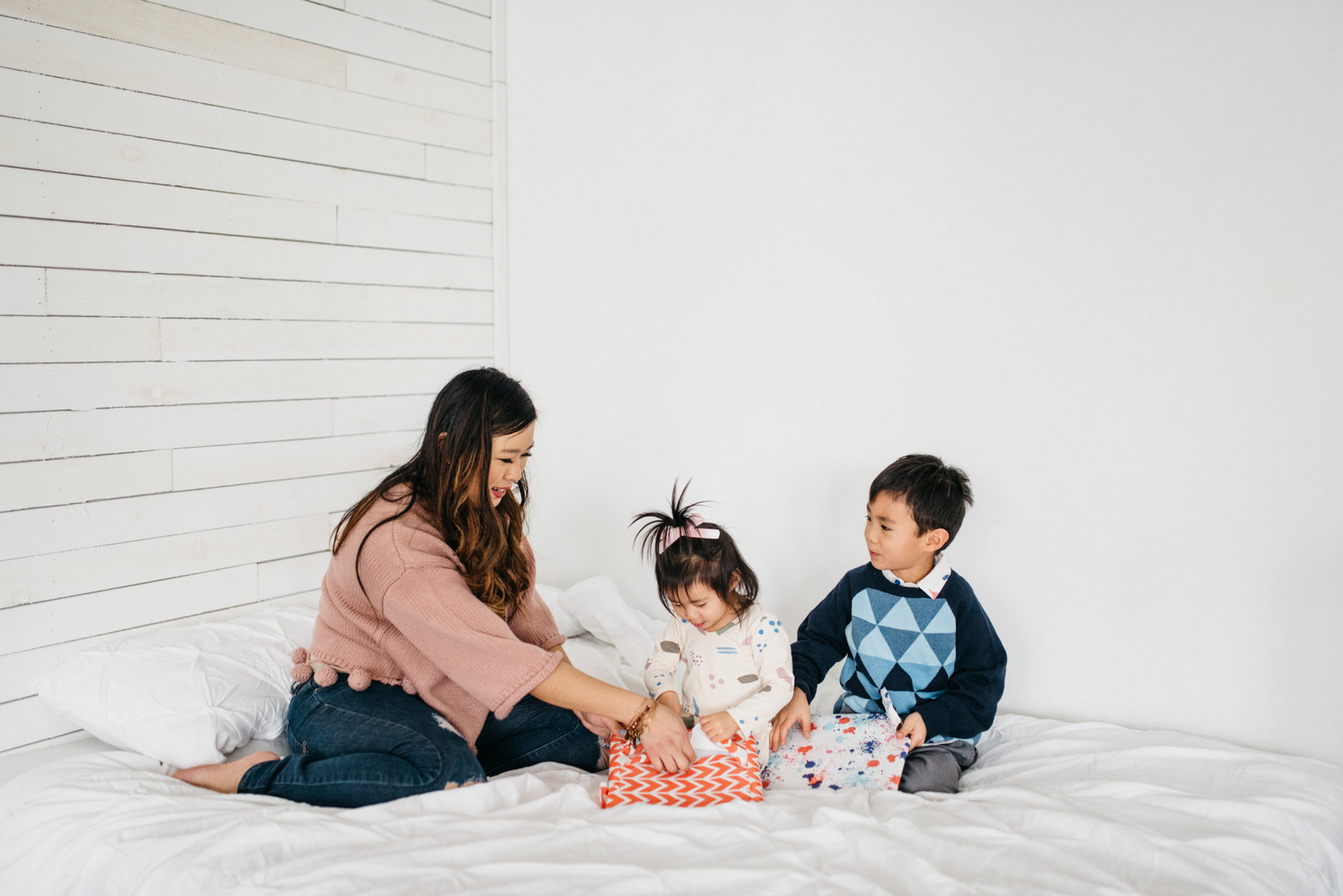 2) Bookroo – I recently did a review of Bookroo (that you can read here), but what I really love about their service is that first, their books are wrapped like presents, but second, that their selection of books is truly unique. When my kid's got their first subscription box, I was surprised to find that I hadn't even heard of the books that they got!
Recommended Ages: 0-6
Price (1 month): $17.99
Subscription Options: 1 month, 3 month, 6 month, 12 month
Discount: Get 20% off here!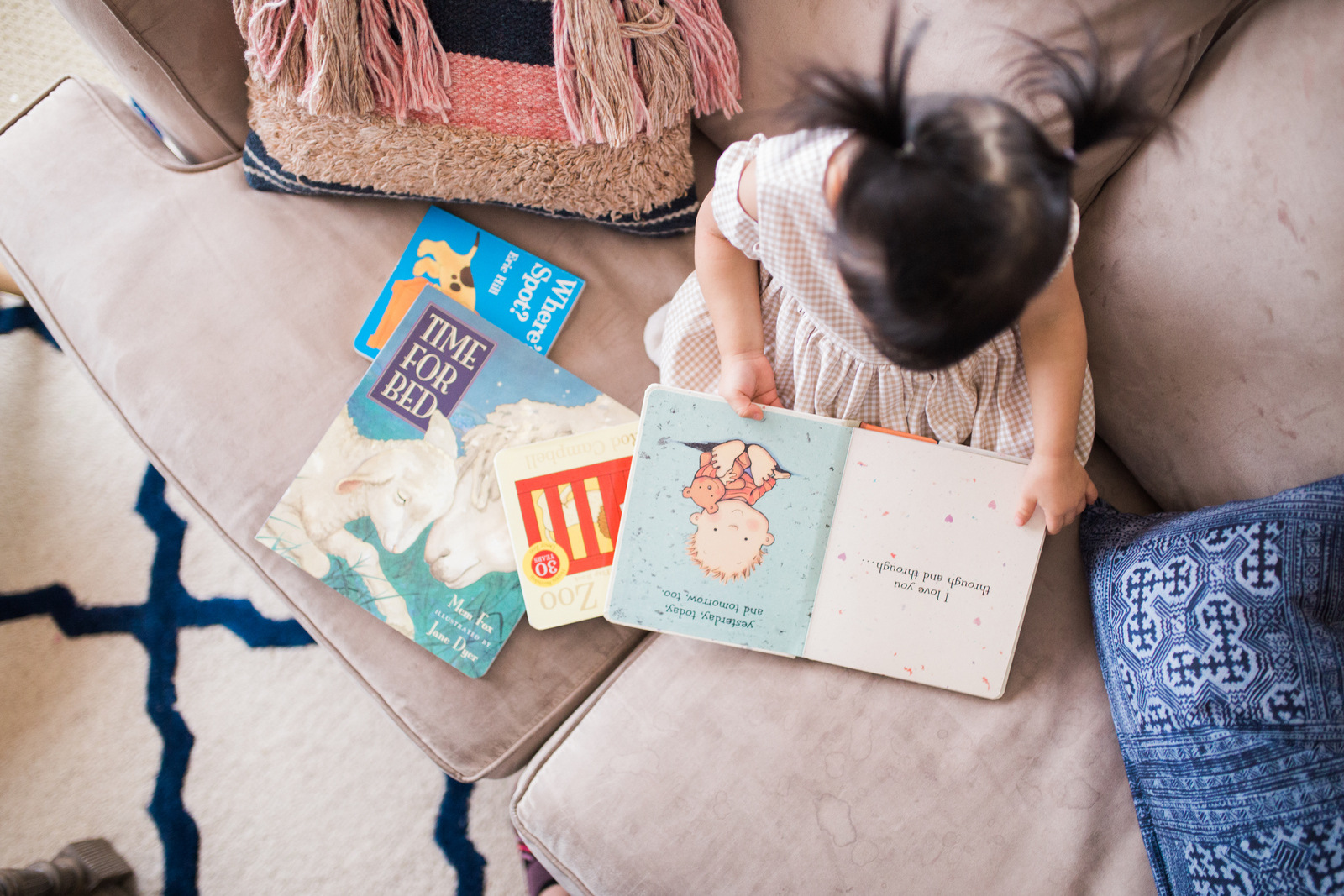 3) Incredibundles – This service is unique in that they have some recommended standard book bundles, but you can also create your own bundle. Many of the books they carry may be ones you have heard of before, so it's great you can customize your own "bundle" to have books your child doesn't already have. Not only do they sell book bundles, but they have toy bundles and even diaper bundles too!
Recommended Ages: 0-3 years
Price: $49 for standard bundle (but you can create your own)
Subscription Options: Order on demand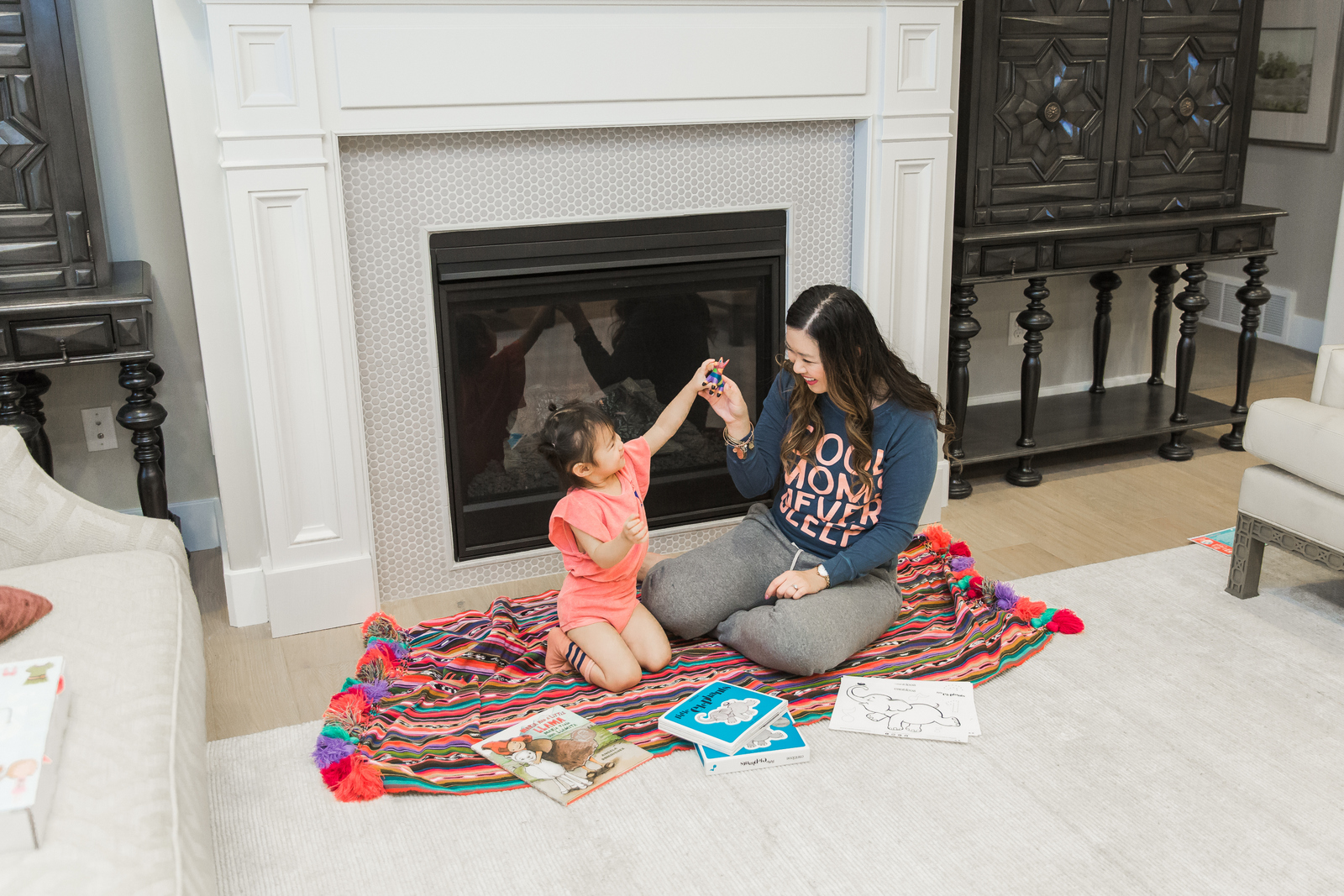 4) My Spanish Sorpresa – This one is also special to me because my friend Jazmin started this one! It is a book subscription box for Spanish speaking bilingual children, but the great thing about it is, the books have English on them too. Their bundles come with books, a coloring sheet and toys and are just so fun for kids. I really enjoyed their book selection, as again, I hadn't seen the books before and it was fun to teach my daughter (and remind myself, I did take Spanish in high school you know) of the language.
Recommended Ages: 0-12 years
Price for 1 month: $32
Subscription Options: 1 month or 3 months
Discount: SANDY10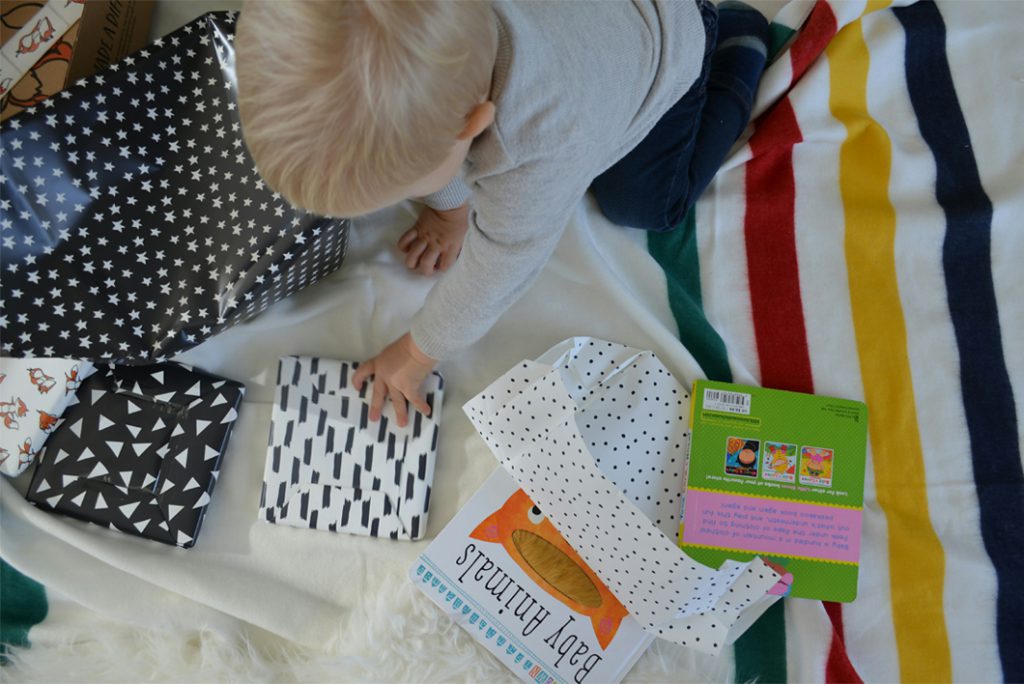 5) Lillypost – These boxes come with a good variety of books and are all wrapped! Again, my Christmas in any month metaphor, this one has got you covered! They also have a few bonus items in the box usually like stickers.
Recommended Ages: 0 – 3+ years
Price for 1 month: $26
Subscription Options:1 month, 3 month, 6 month, 12 month
Discount: SANDYALAMODE for 10% off any 3, 6, or 12 month subscription using the coupon code at checkout (Can only be used towards first time purchases.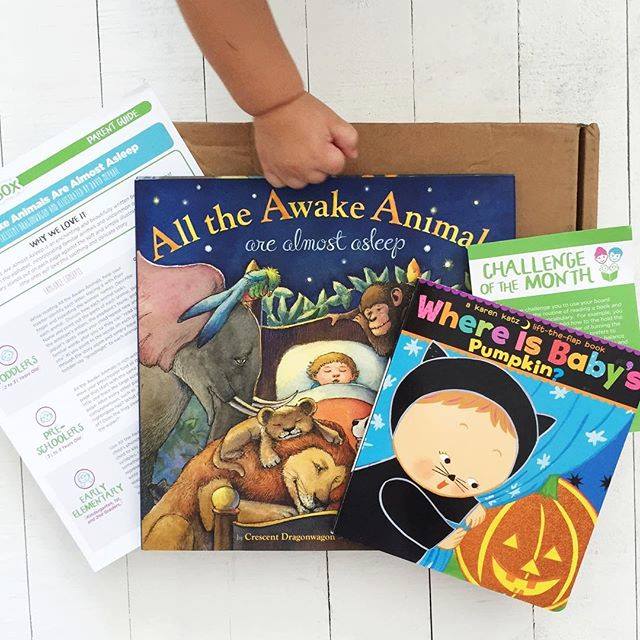 6) The Story Box – We haven't personally tried this box, but I have had friends who have and loved it. The neat thing about this one is that the books and packages are curated by a speech language pathologist – so these books are sure to help out with speech and be educational. They even come with a Challenge of the Month card.
Recommended Ages: 0-6 years
Price for 1 month: $14.99 – $17.99
Subscription Options: 1 month, 3 month, 6 month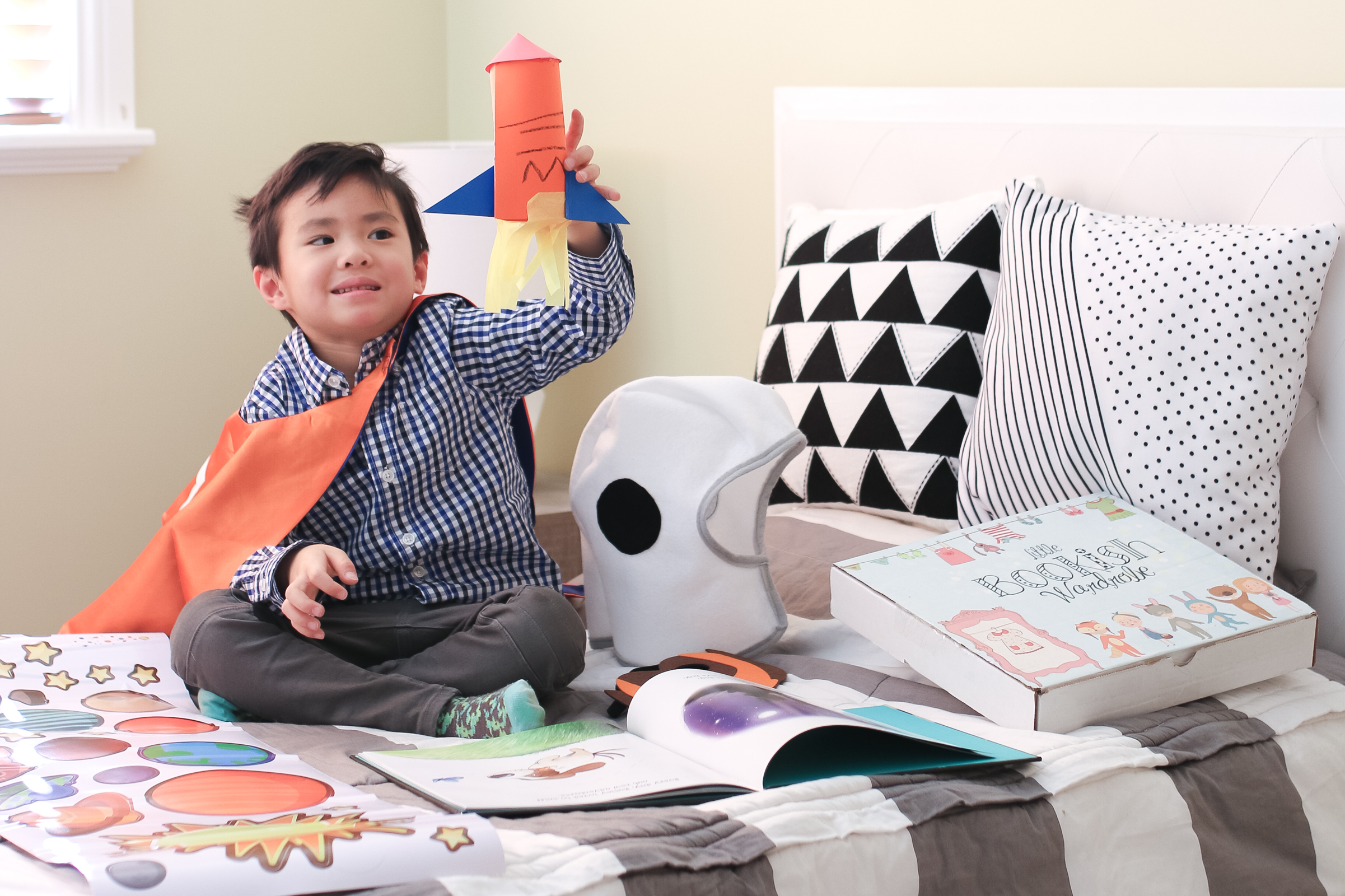 7) Little Bookish Wardrobe – I like to think of this one of where art and literature meet imagination. This subscription box is unique because they have a theme, books that surround that theme, activities to make with your child and even some things to play dress up (they ask for your children's size too)! This past month's theme was rockets and Austin had SO much fun with it, especially building that rocket with his Dad!
Recommended Ages: 3-7 years
Price for 1 month: $32.99
Subscription Options: 1 month, 3 month, 6 month, 12 month
Discount: Use code BOOKISHBOX to get 10% off your order!
Make sure you stop by and visit the other ladies of the Mamas & Minis Collective, Lipgloss & Crayons, Walking In Memphis In High Heels and Chasing Davies, to see which books they'll be reading for National Reading Month!
Are there any other kid's book subscription box I am missing? Any others you have tried and loved?
Save
Save