This post is sponsored by Loveland Living Planet Aquarium, all opinions expressed are 100% my own.
Last weekend, my little family took a trip to the Loveland Living Planet Aquarium in Draper, UT. We've been here a couple of times before, but I think as Vivian gets older and more aware of things, these trips become more and more meaningful. The Living Planet Aquarium is a must-see destination for Utah locals and tourists as it showcases much more than just fish and sea life. You get to experience different ecosystems from around the world, including Journey to South America, Expedition: Asia, the Deep Sea, the South Pole, the Ocean and more, without actually having to leave Utah. The Living Planet Aquarium is huge and you can definitely spend a whole morning or afternoon visiting all of the attractions.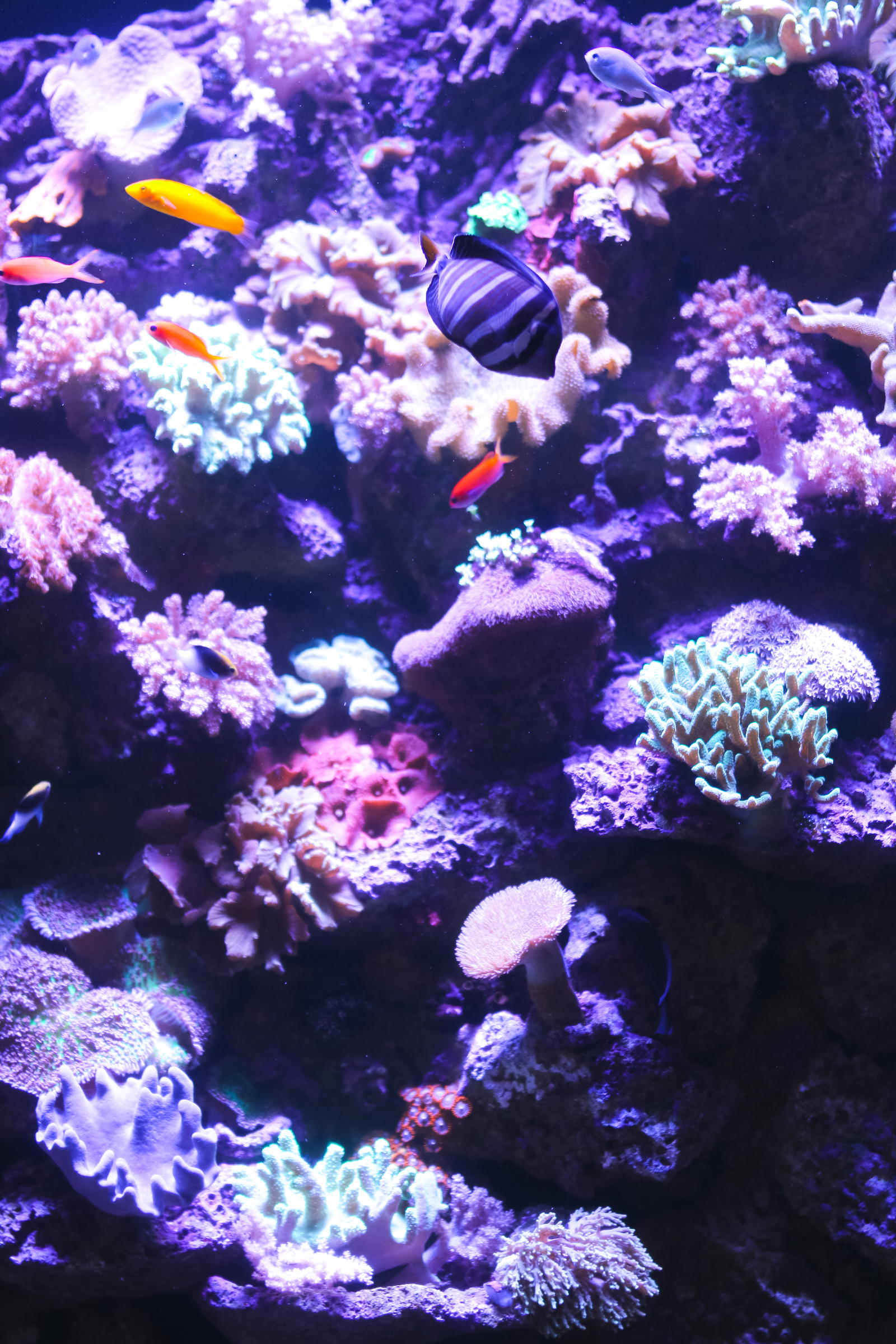 The kids seriously spent the whole time walking up to the fish and looking back at me and Marvin, while saying "Mommy, Daddy, look at the fishies." And then they would proceed to count all of the fish, sharks, etc. that they could see.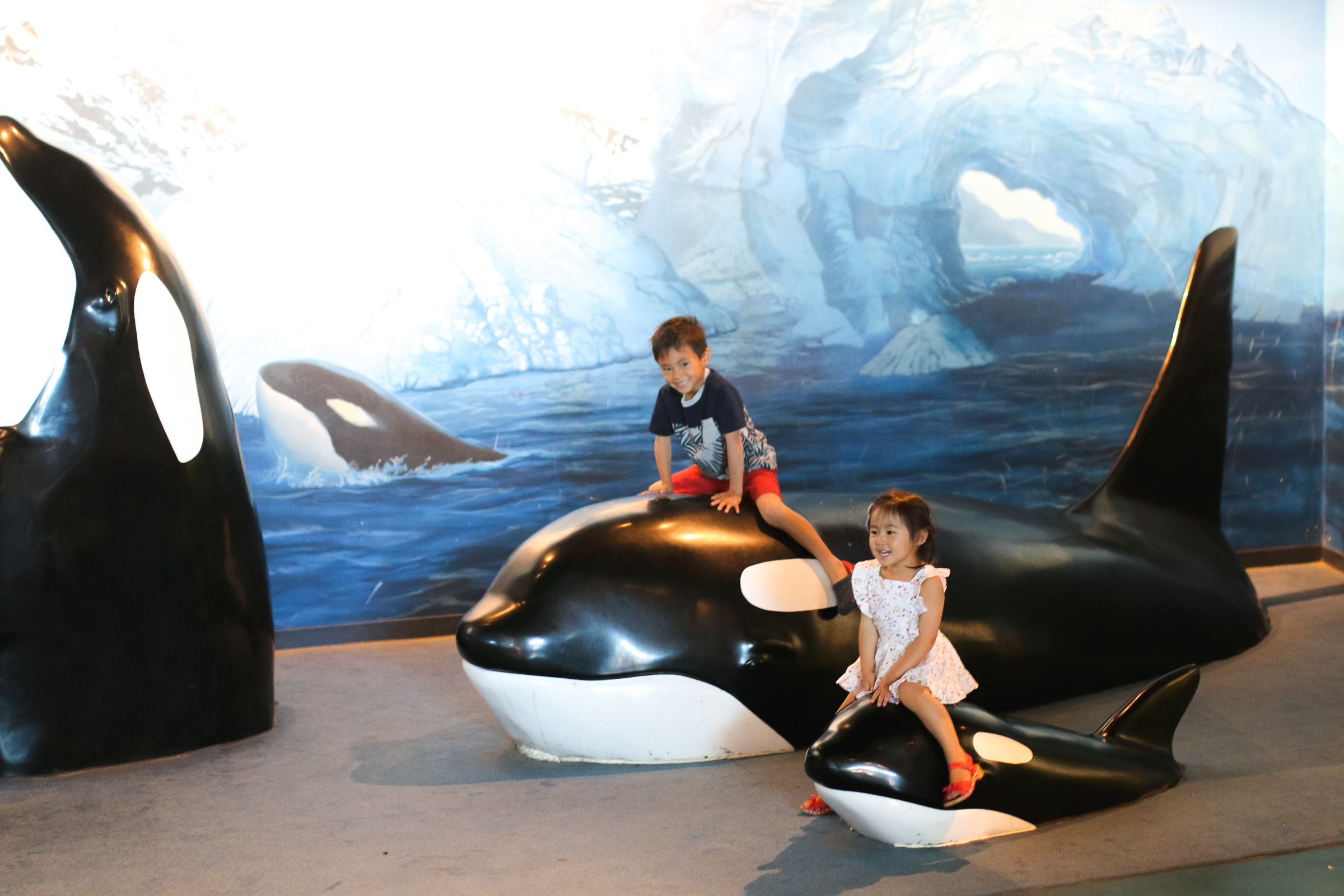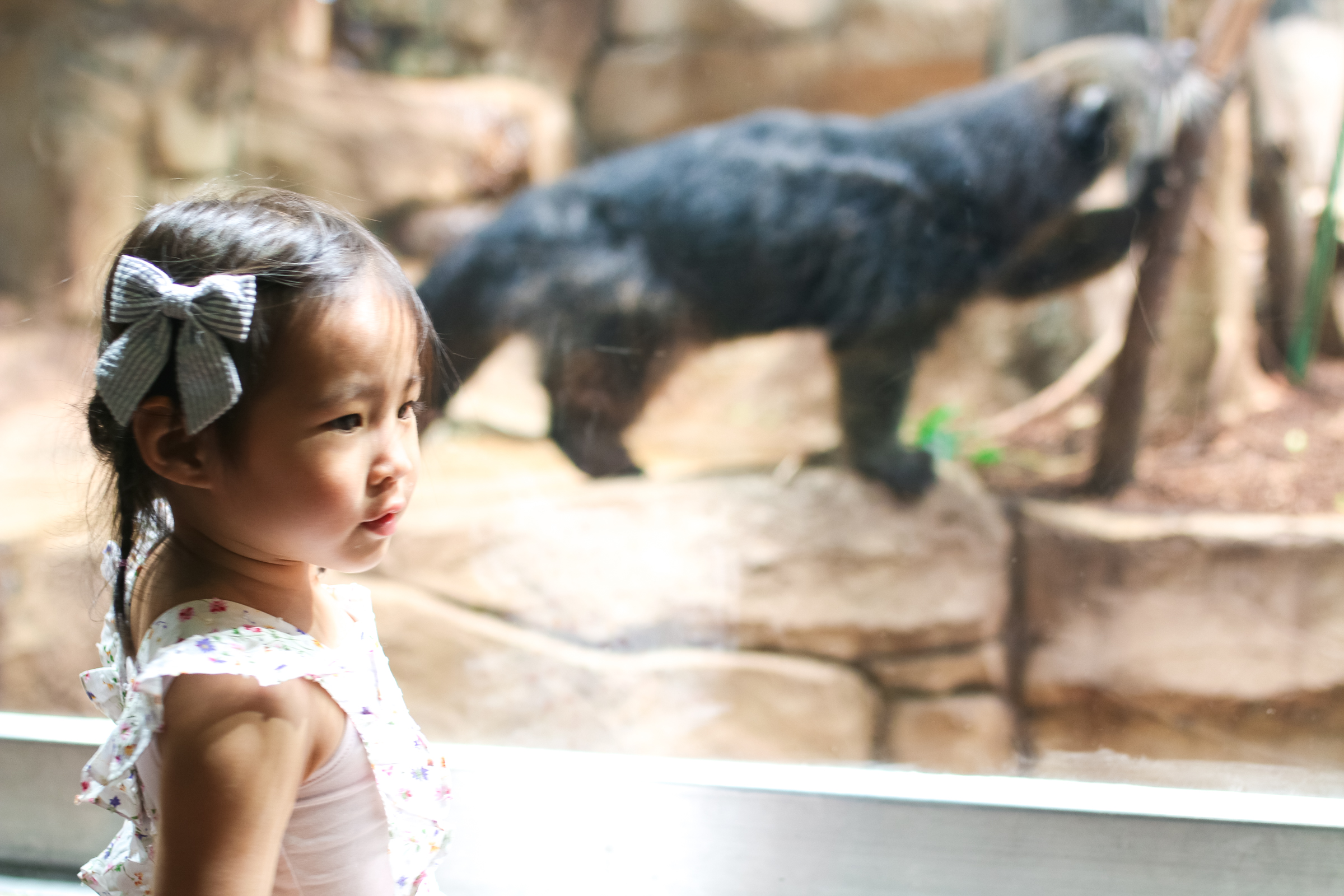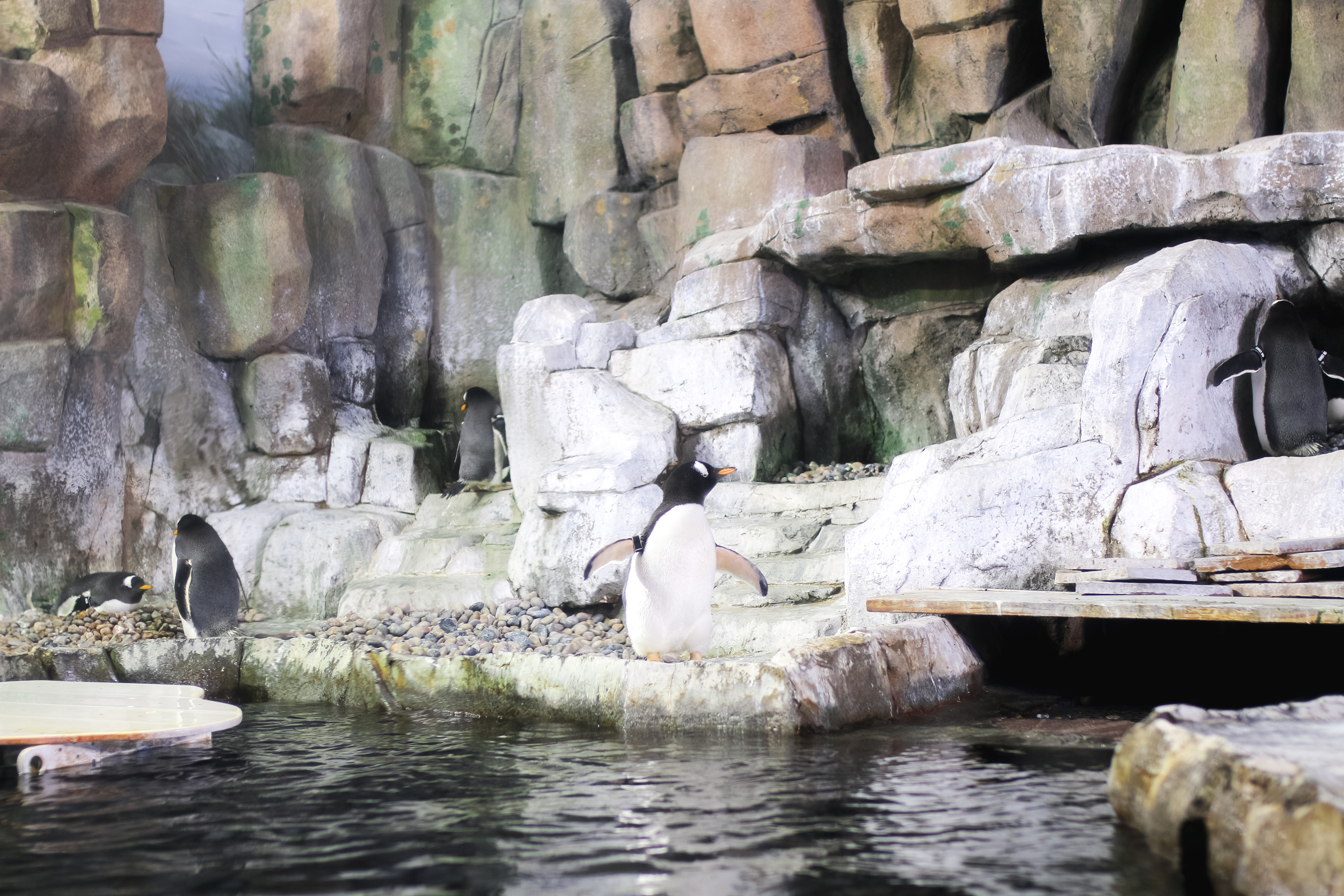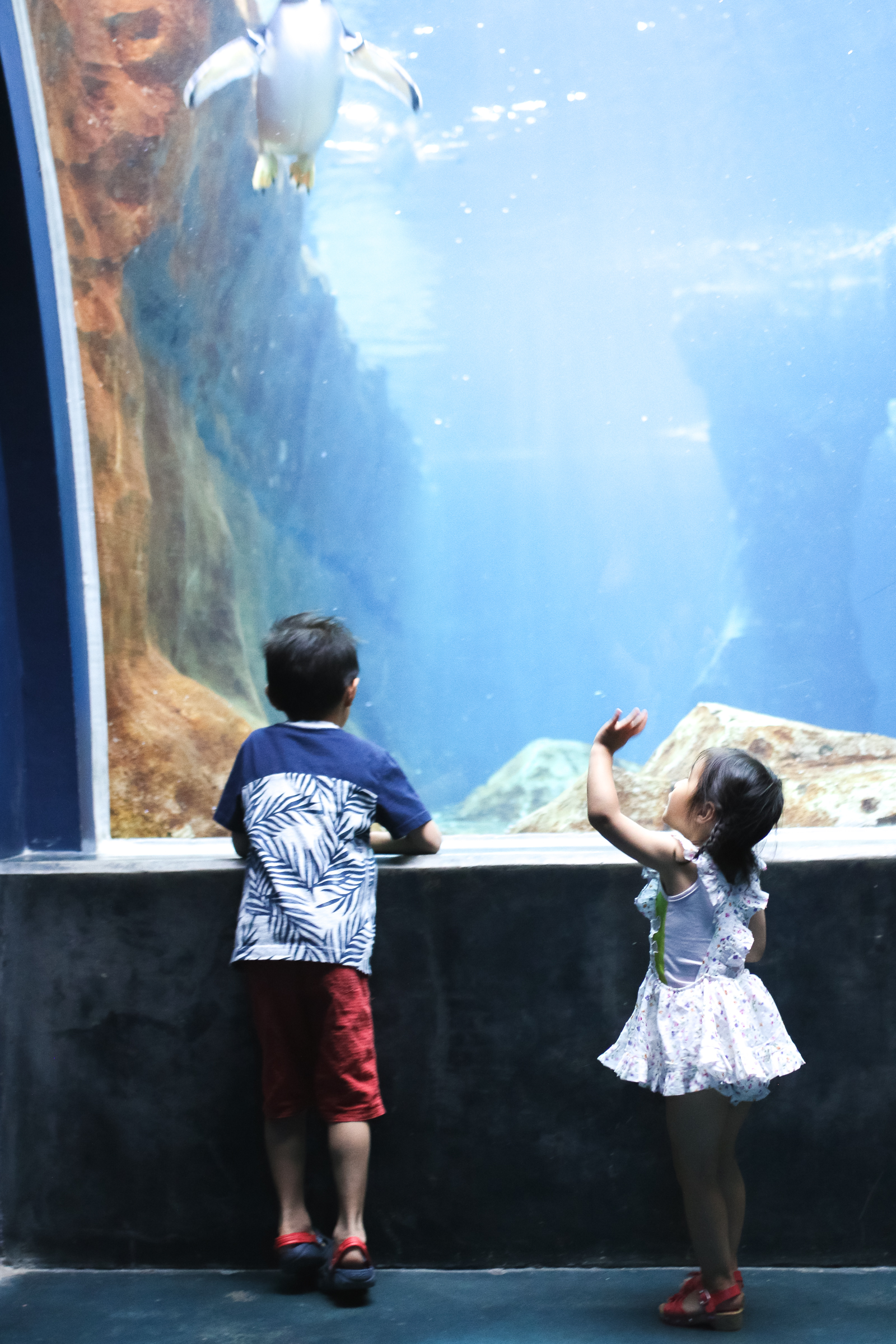 The penguin exhibit has been and was still one of their favorites. I think we literally spent 30 minutes watching them waddle around and swim in the water. There are also all of these extra activities people can do at the Living Planet Aquarium, such as Animal Feeds, Animal Meet & Greets, Story Time, etc. Vivian got to pet a ray and starfish for her first time ever and she was a happy camper!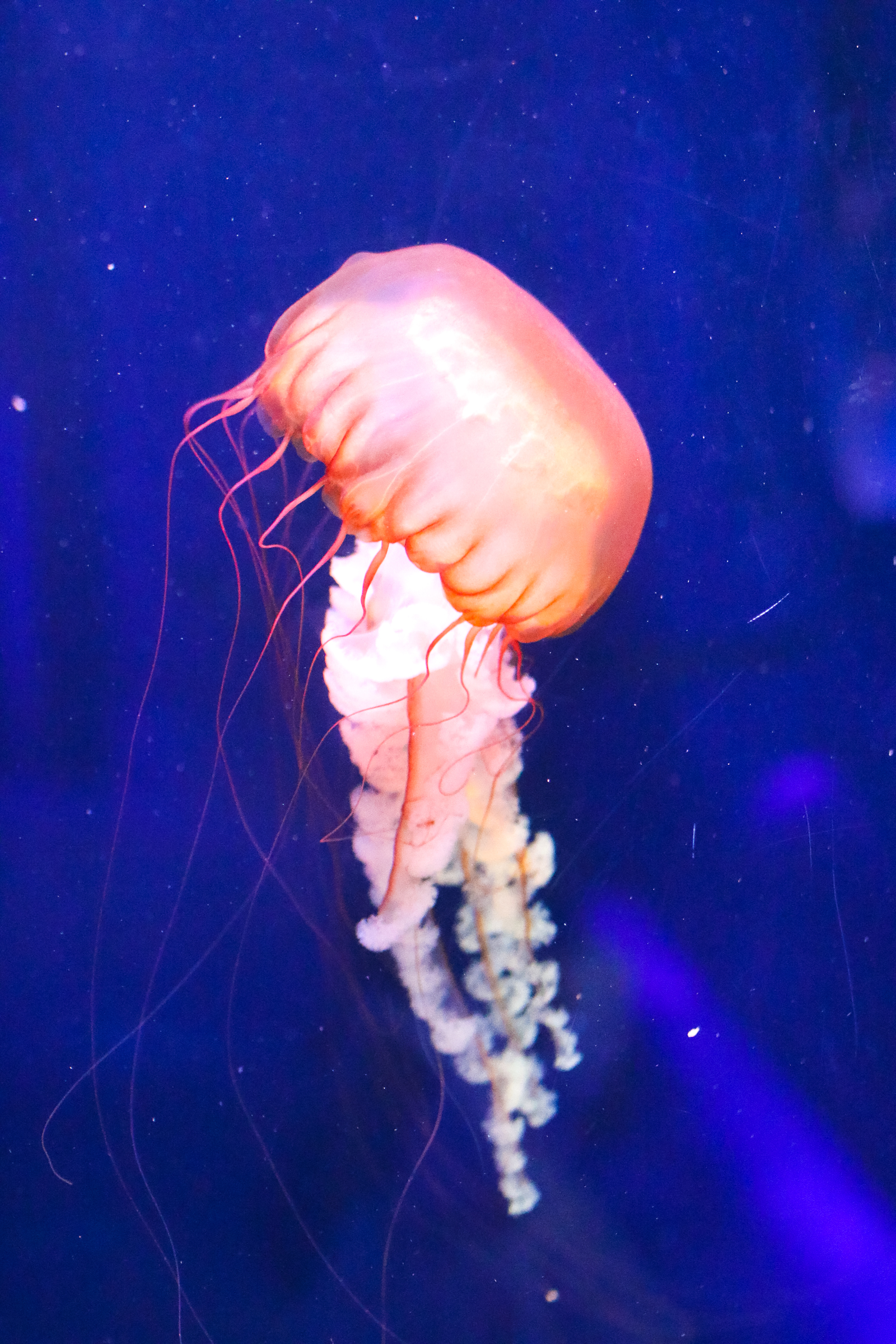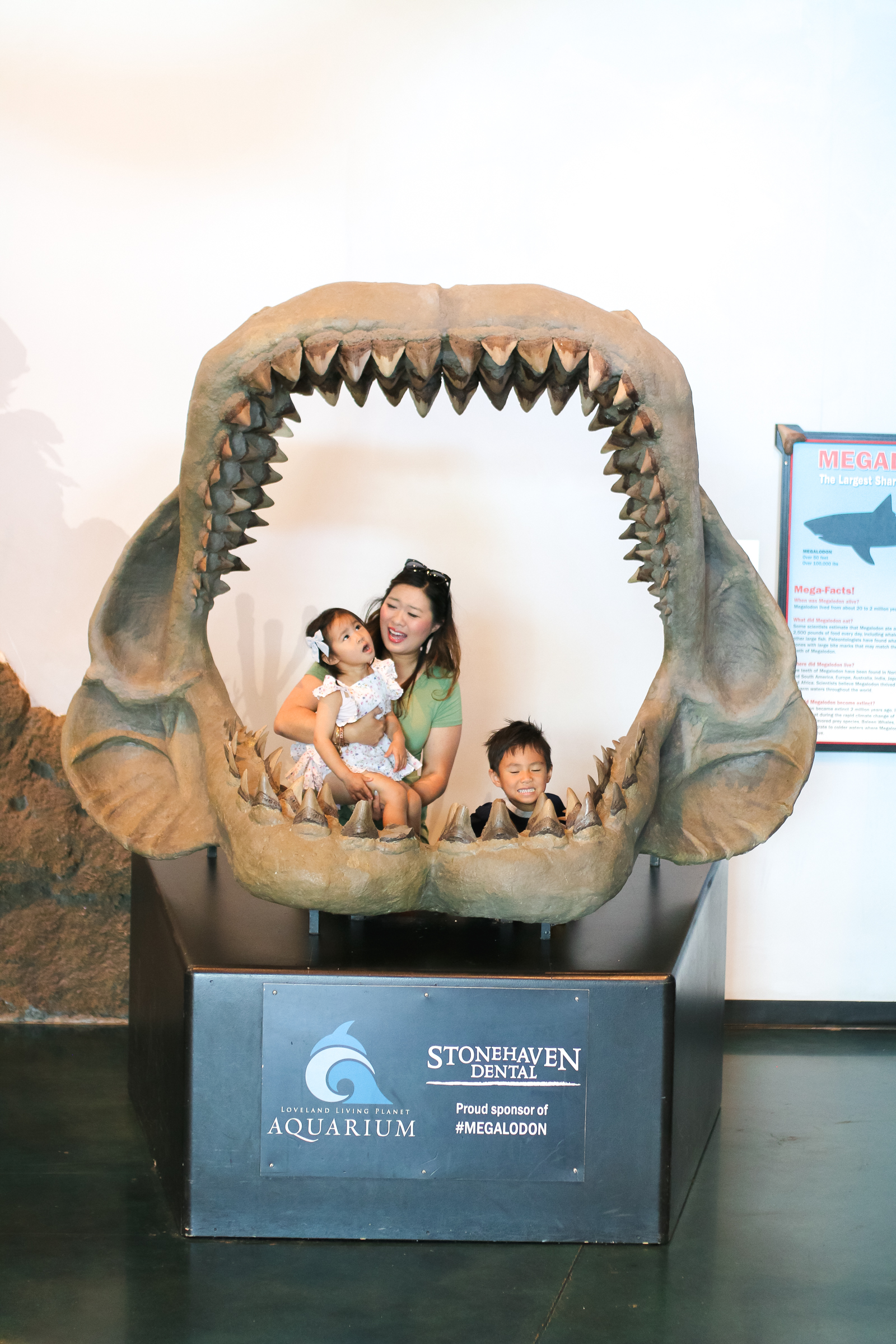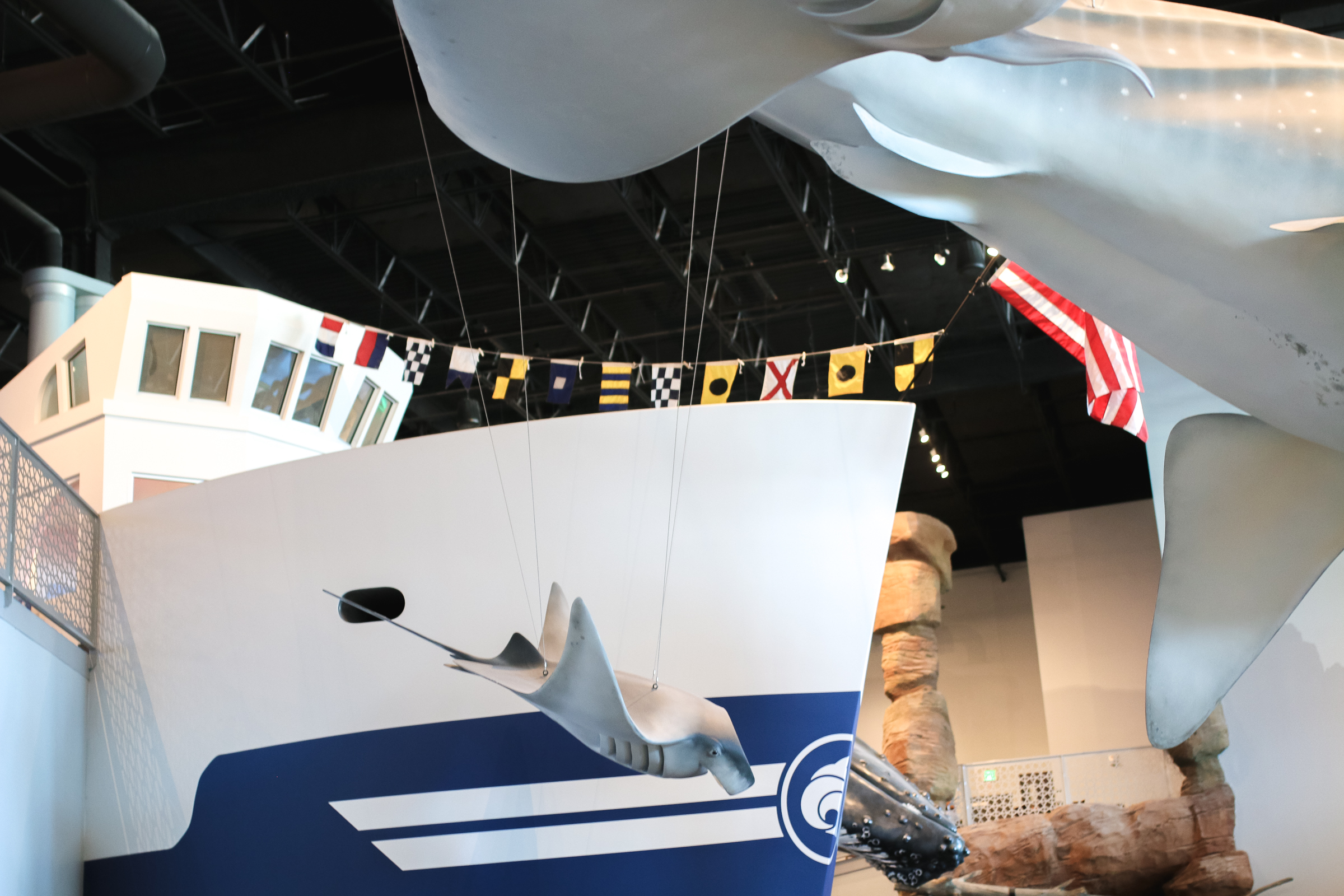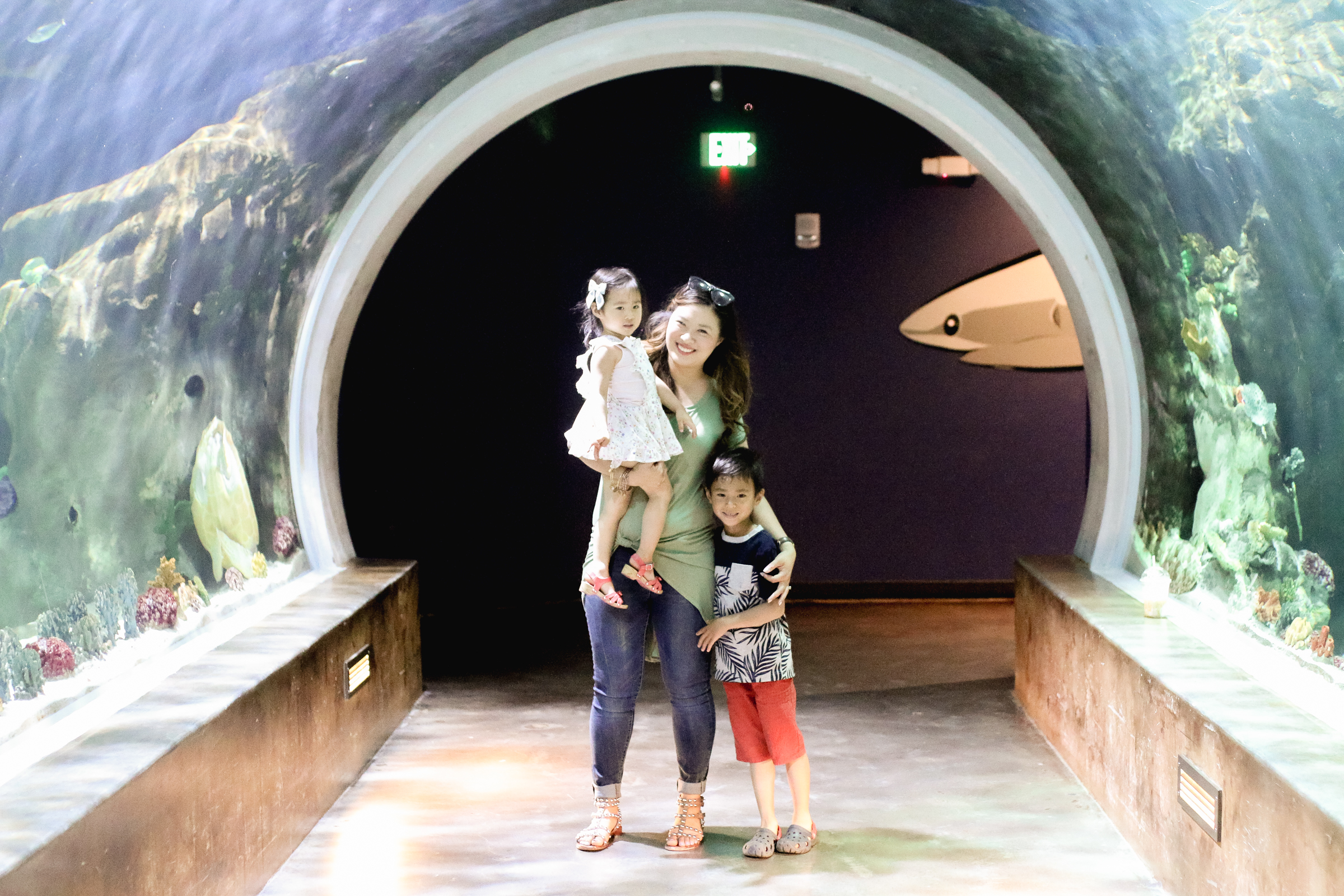 The tunnel is also one of our favorite attractions as you can see so many different types of fish above you, we ended our trip with this one and I could tell the kids didn't want to leave. It was great that the kids got to learn, see, touch, all while having fun!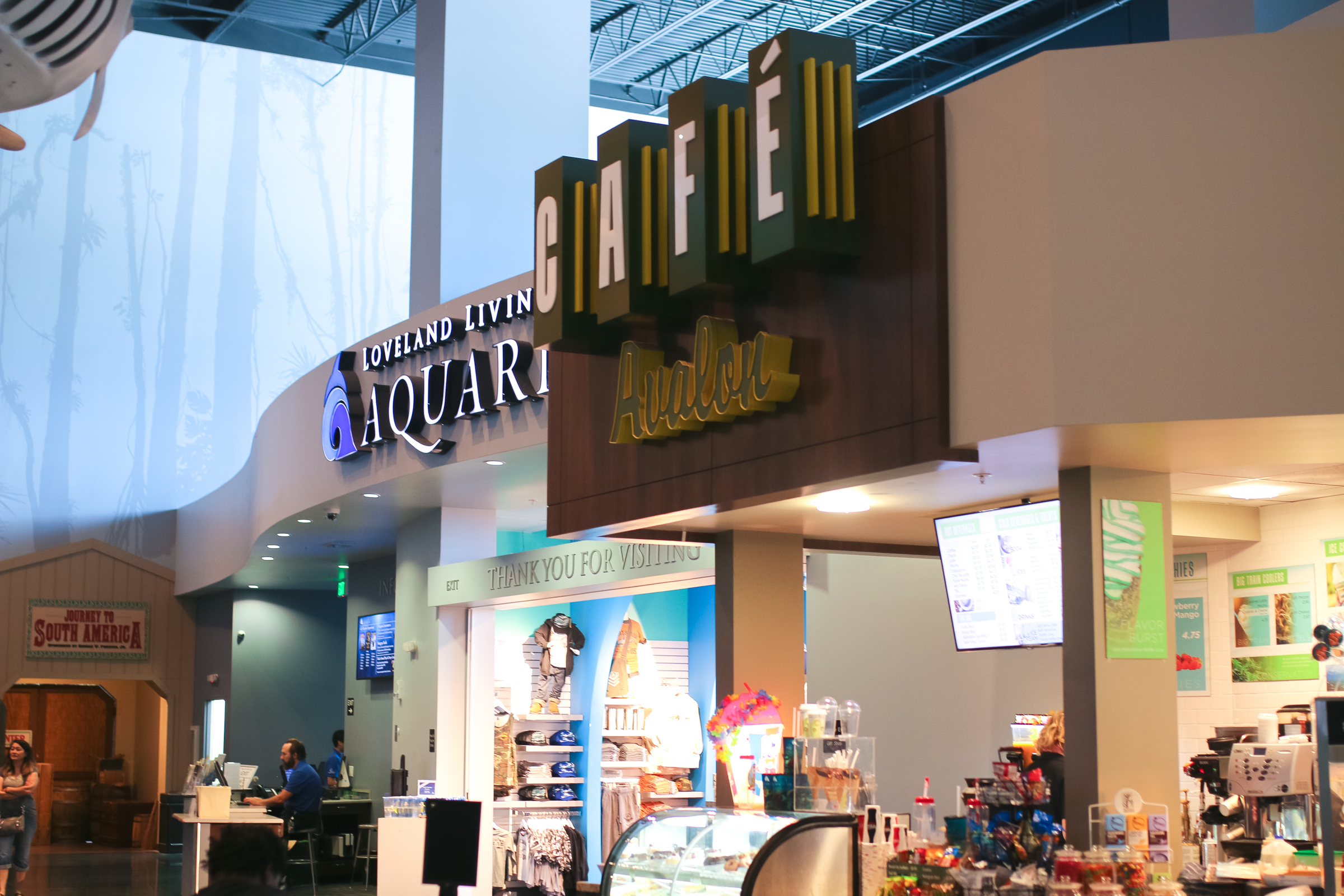 3 Tips to Visit the Loveland Living Planet Aquarium With Your Family
Check the Events calendar – The Aquarium has $5 Off Family Night every Monday, where guests can get $5 off regular admission prices after 4:00 p.m. and the Aquarium is open until 8:00 p.m. Before you go, make sure to check out the calendar page before your next trip so you can make sure to catch all of their fun events!!

Save money: consider buying a membership – If you are local to the area and have young kids, I would consider getting a membership to the Living Planet Aquarium. You will likely not be able to visit the entire place in one outing, but also each month there are different events happening. There are also other perks to having a membership that could save you money!

Start with the exhibits you want to see first! – It's definitely a big place with many different ecosystems. Get a map as you enter and plan out which exhibits you think your kids would have most interest in first. After a few hours, their energy levels may slow down and they may become worn out from all there is to see and the walking! (But if you get a membership, you can always hit up different areas the next time you go)!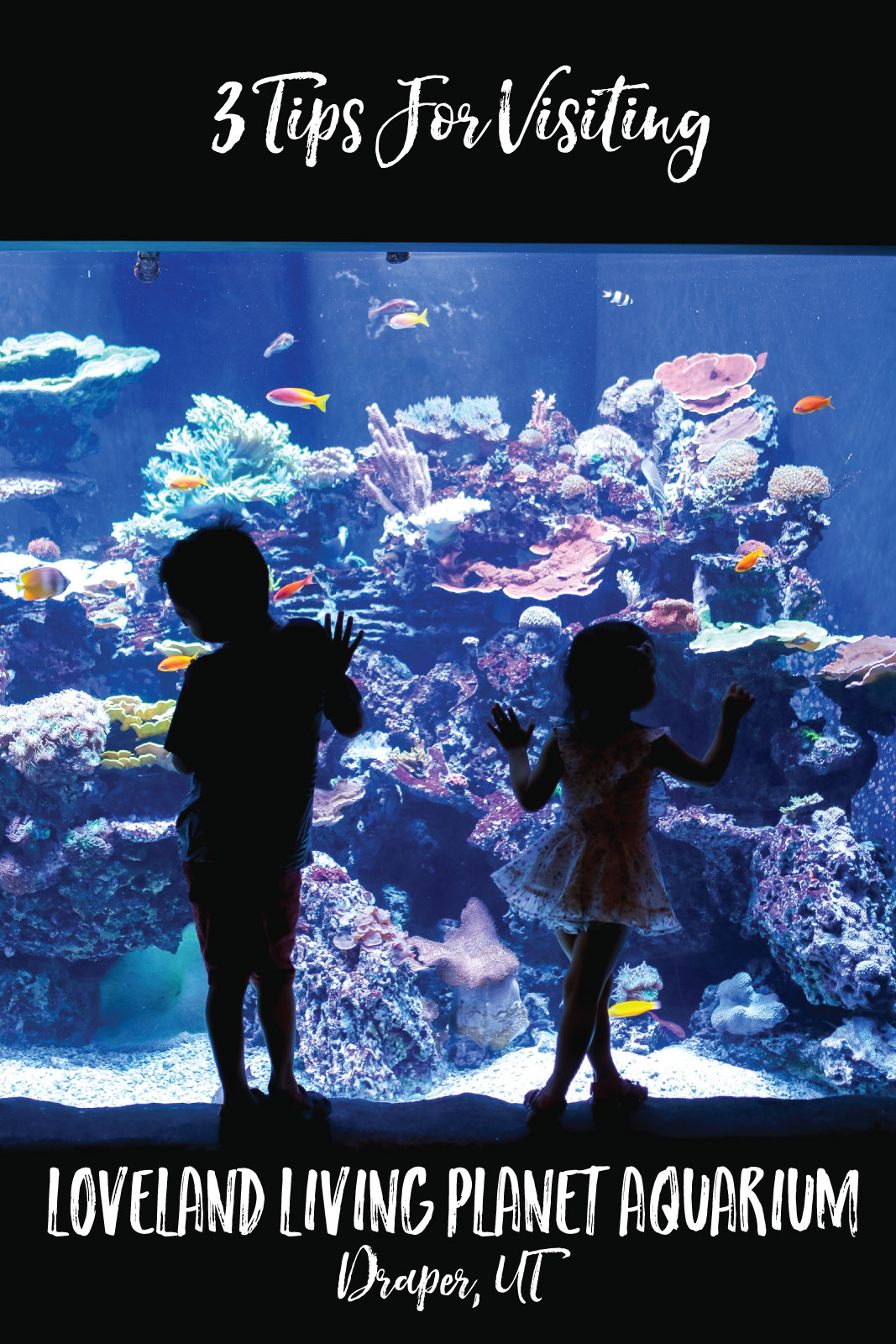 And if you get hungry while you are there, the Living Planet Aquarium has Cafe Avalon that has all of the food and desserts you could wish for, you can bet this mama got a drink while she was there. While we were there, the kids also got to make a flower necklace to celebrate Pacific Islander month, and in July they will be celebrating Shark Week!
Have you been to Loveland Living Planet Aquarium yet? What are your thoughts?
Have you Save
Save