Since shopping for all things back to school is a hot topic right now, I thought it might be helpful for moms if I created a back to school capsule wardrobe for kids. A capsule wardrobe is something I feel like I am doing well for my son… but my daughter's wardrobe probably needs some work on trimming down, I just keep buying and buying for her. :/ For those of you who don't know what a capsule wardrobe is, it's a collection of clothing pieces that usually don't go out of style and can be mix and matched to create many different outfits. And why do I suggest a capsule wardrobe? Because they truly are a great way to save money on back to school clothes. The more outfits you can create from a smaller amount of pieces, the more bang for the buck you will get.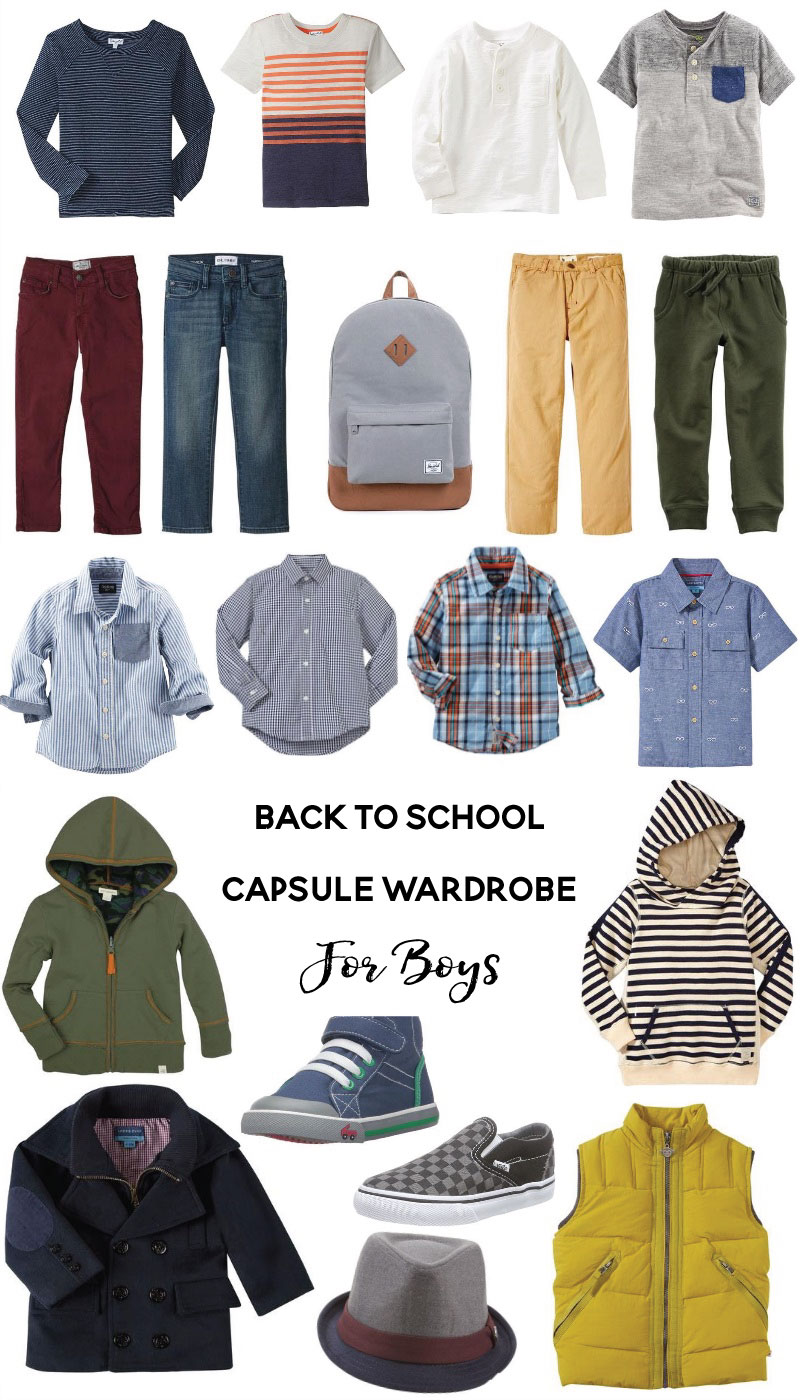 I went with a 20 piece collection in this boy's capsule wardrobe and it contains a handful of tees in varying prints, button down shirts, layering shirts, skinny and colored jeans, a backpack, hat, a vest, pea coat, and a few comfortable yet stylish shoe options. My son seriously LOVES slip on shoes, and it makes getting ready in the mornings so much easier. Since back to school usually coincides with Fall, layering outfits can really add a bit more style to the look.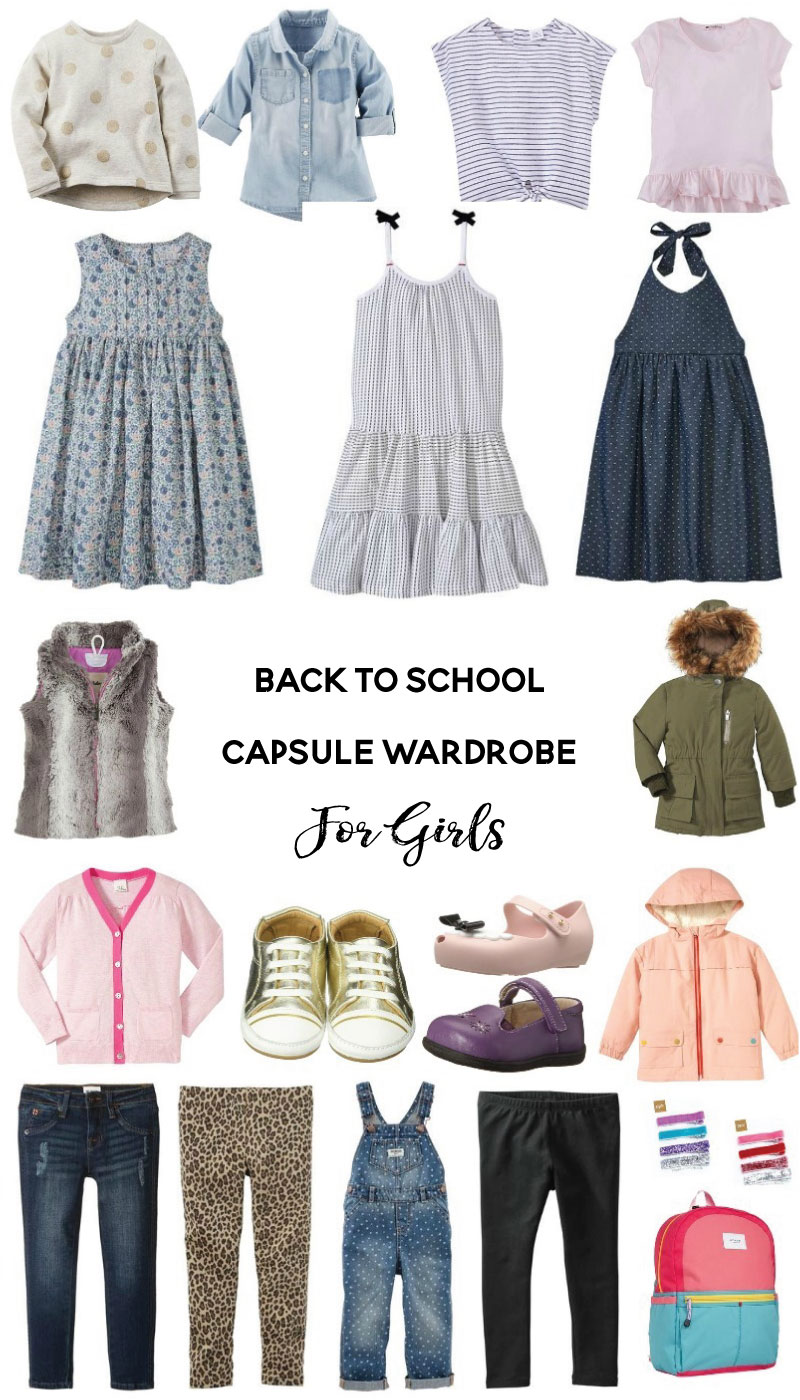 For a girl's capsule wardrobe, having some good basic tops, a good amount of legging options, overalls, a dress for picture day, a fur vest for layering, jackets to keep warm on cold days, hair clips, casual and dressy shoes, and a backpack should cover it for back to school styles. However, I'm such a color person, that having a few pops of color in a girl's wardrobe always adds a little fun.
Want a few extra money saving tips?
Make sure to search online for coupon codes.
Buy reliable shoes. Since they will probably get the most wear and tear quickly out of all the pieces of a back to school wardrobe, ensuring you are getting good quality shoes that can withstand children running around all day is key.
Sell to a kid's consignment/thrift stores and buy from there too. You might be able to make a little cash on your gently used pieces in a smaller size, and then turn around a buy other's gently used pieces in your kids new size for cheaper.
Do a clothing swap with friends.
If you know a store always has certain semi-annual sales or Black Friday sales, save up or those times. You don't have to buy everything all at once, but it can be a wardrobe in process.
Do you have any other money saving tips for kid's back to school clothes?
Save
Save