This post is sponsored by Swiffer, but all opinions expressed are 100% my own.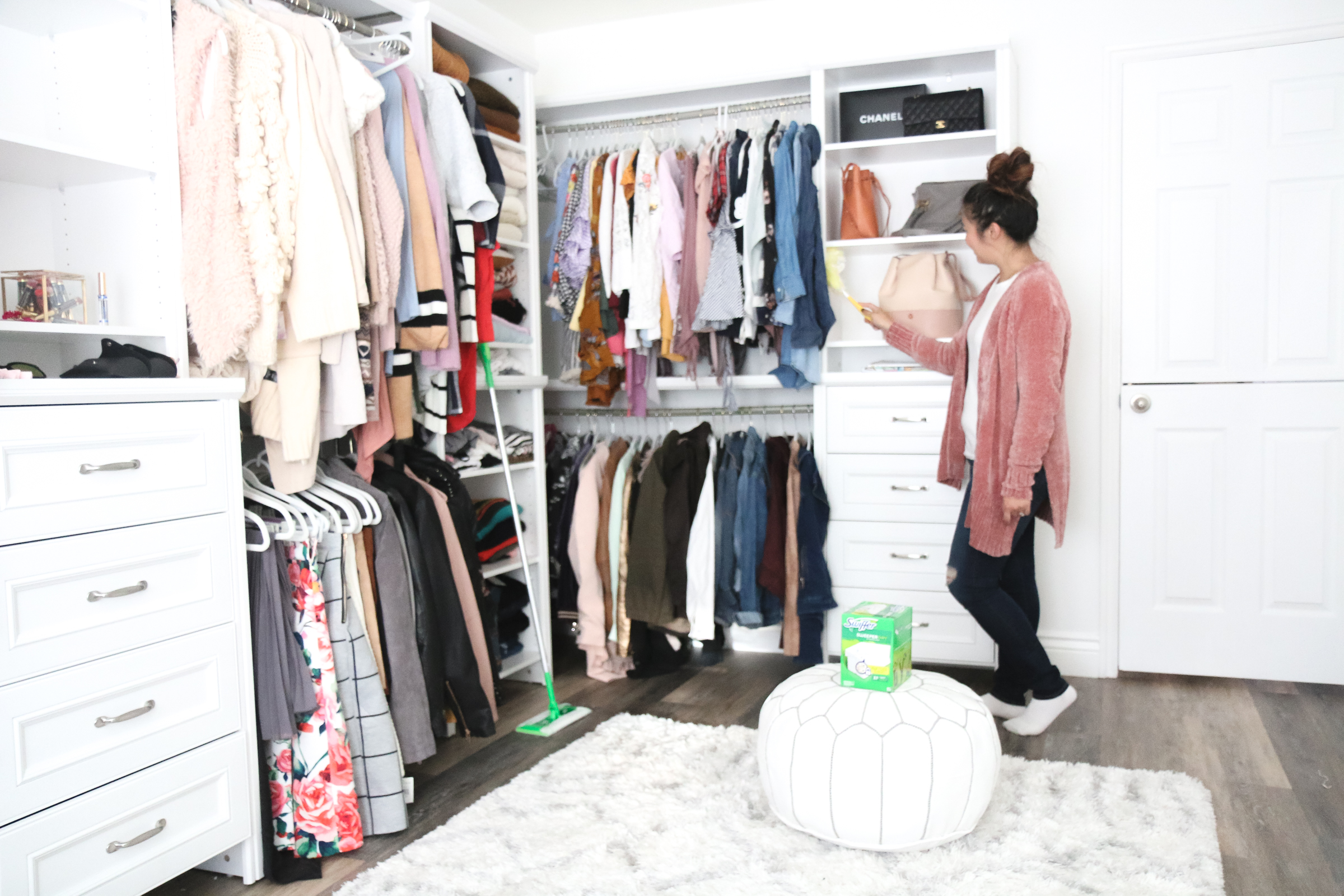 A few weeks ago, I got to go on a special trip to Los Angeles with a handful of other Swiffer Fanatics. It was a nice little getaway and I am so honored that my blog has given me opportunities like this. It was a two day event where we did some community service, sight seeing, and even recorded a song! I really got to know the wonderful team over at Swiffer and even get a sneak peek into a few new products that will be launching – so exciting!! With our move to our new house, and me wanting the house to look picture ready at all times, I am so thankful for Swiffer products and how they make adulting SO much easier. Their products are affordable, simple to use and get the job done.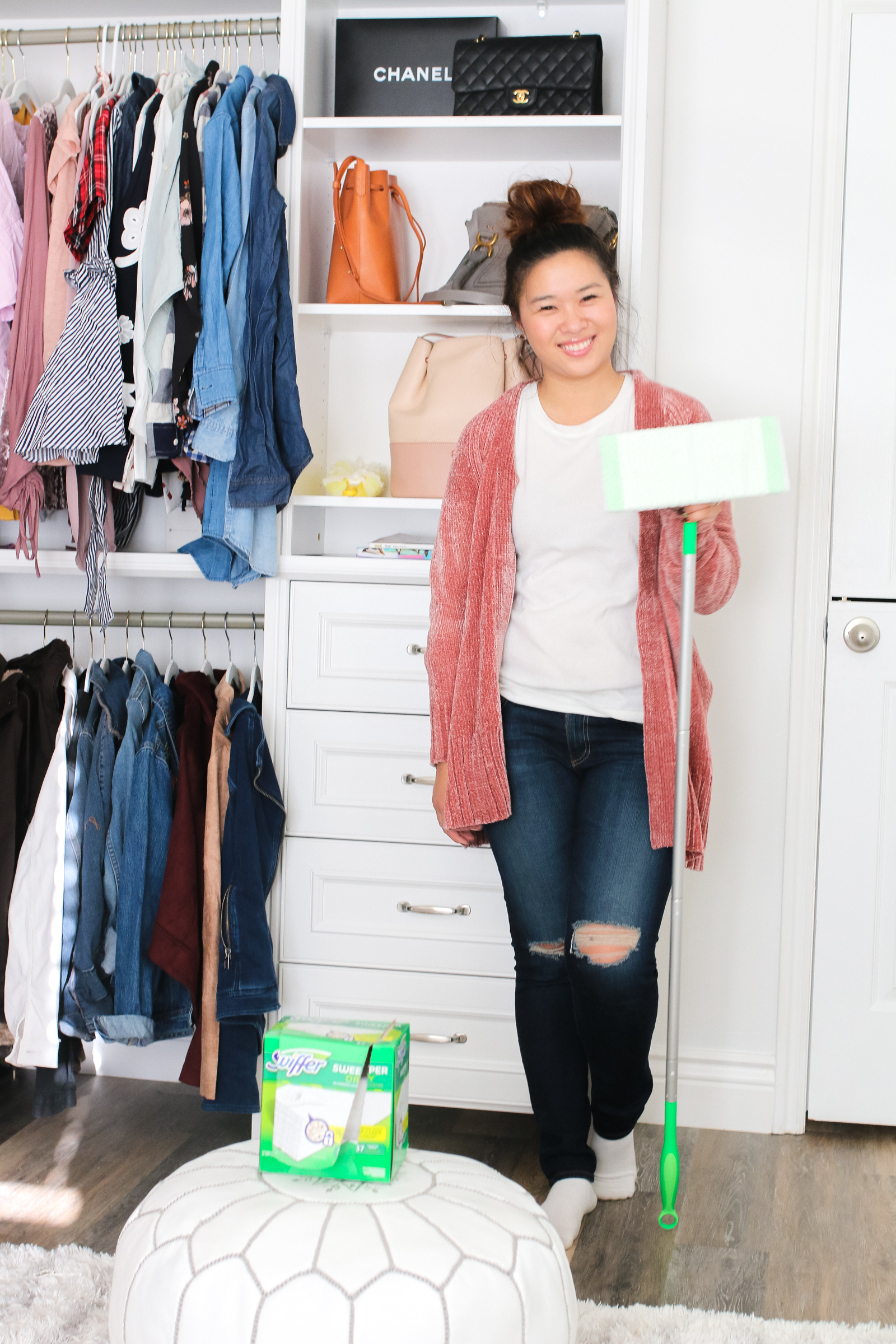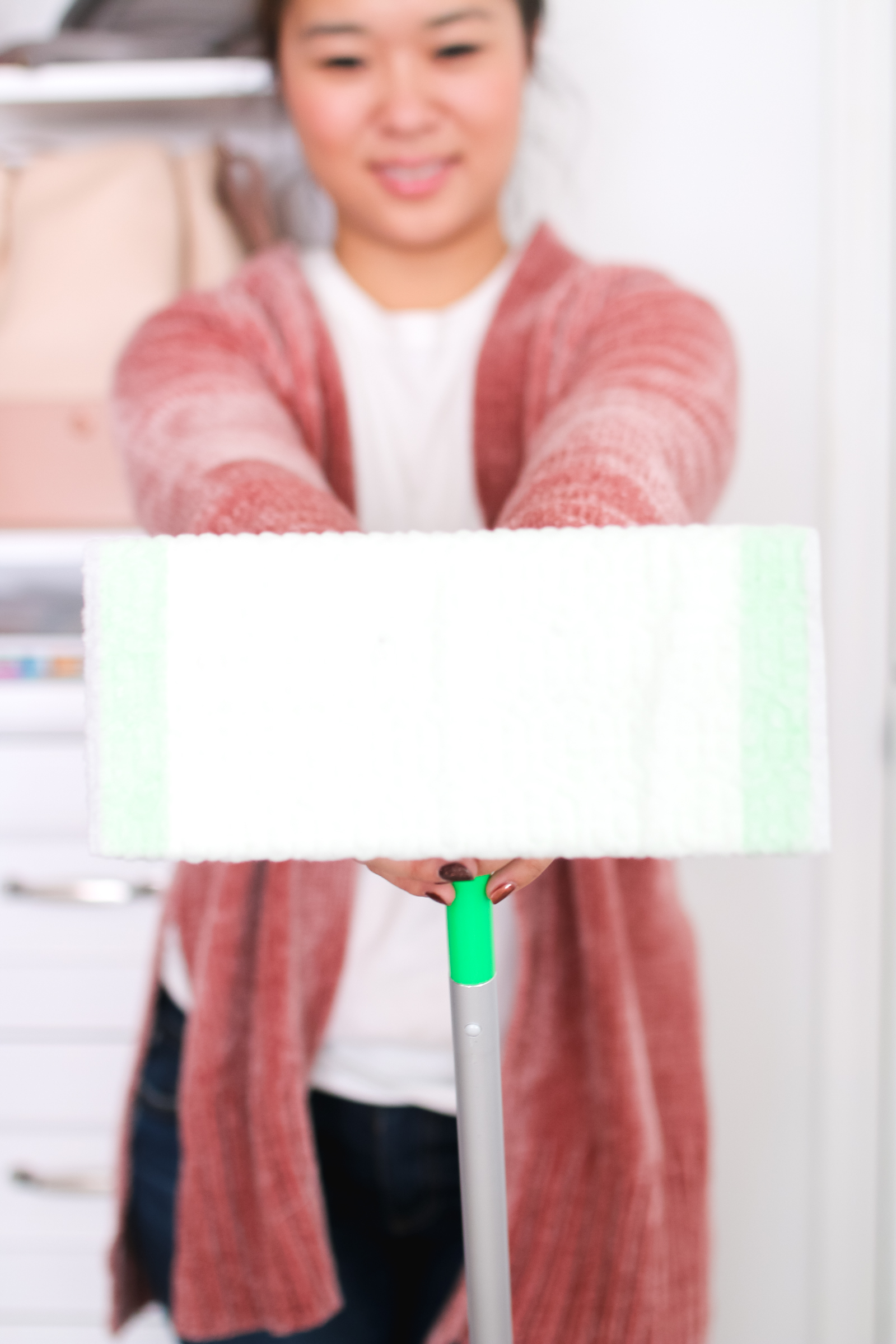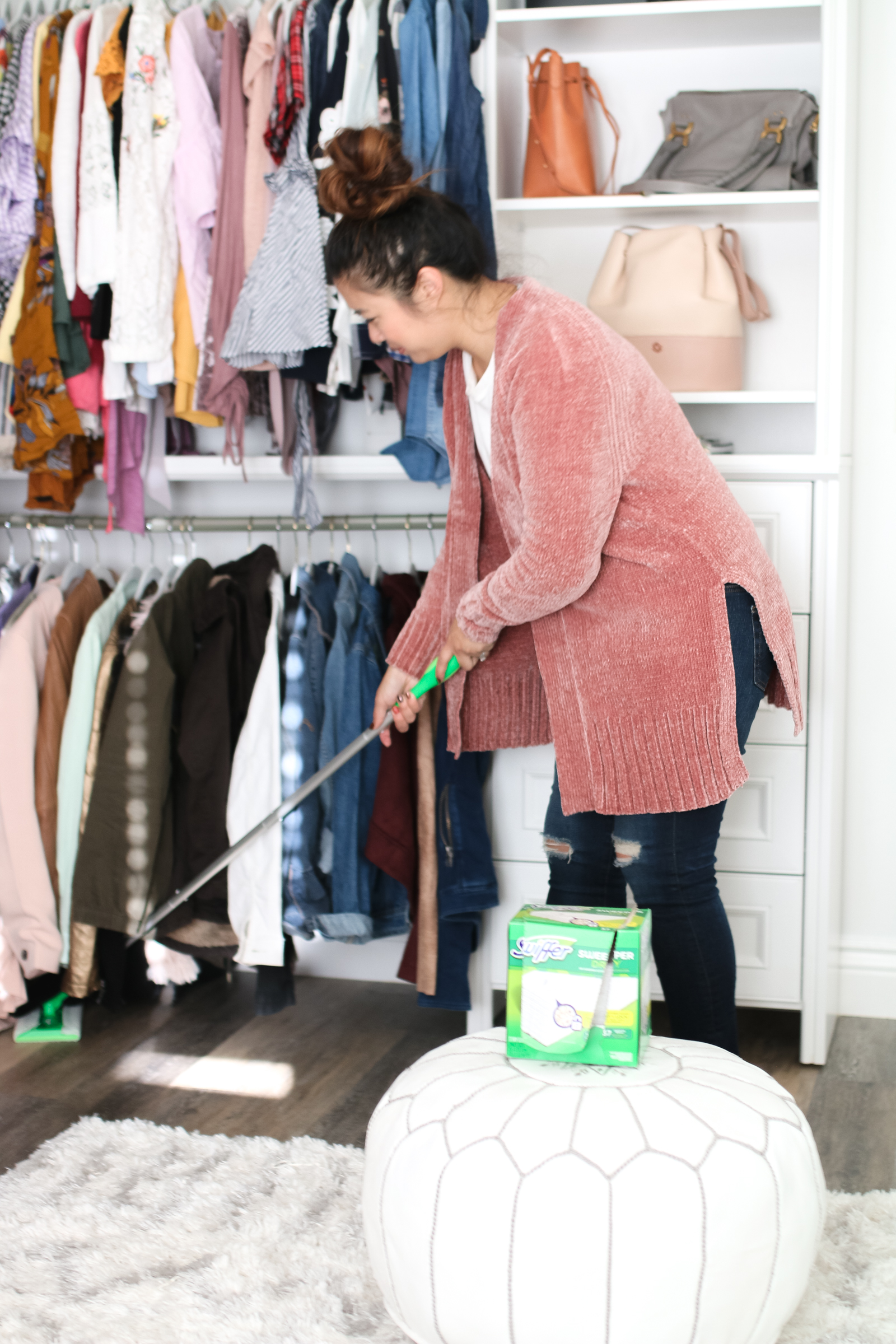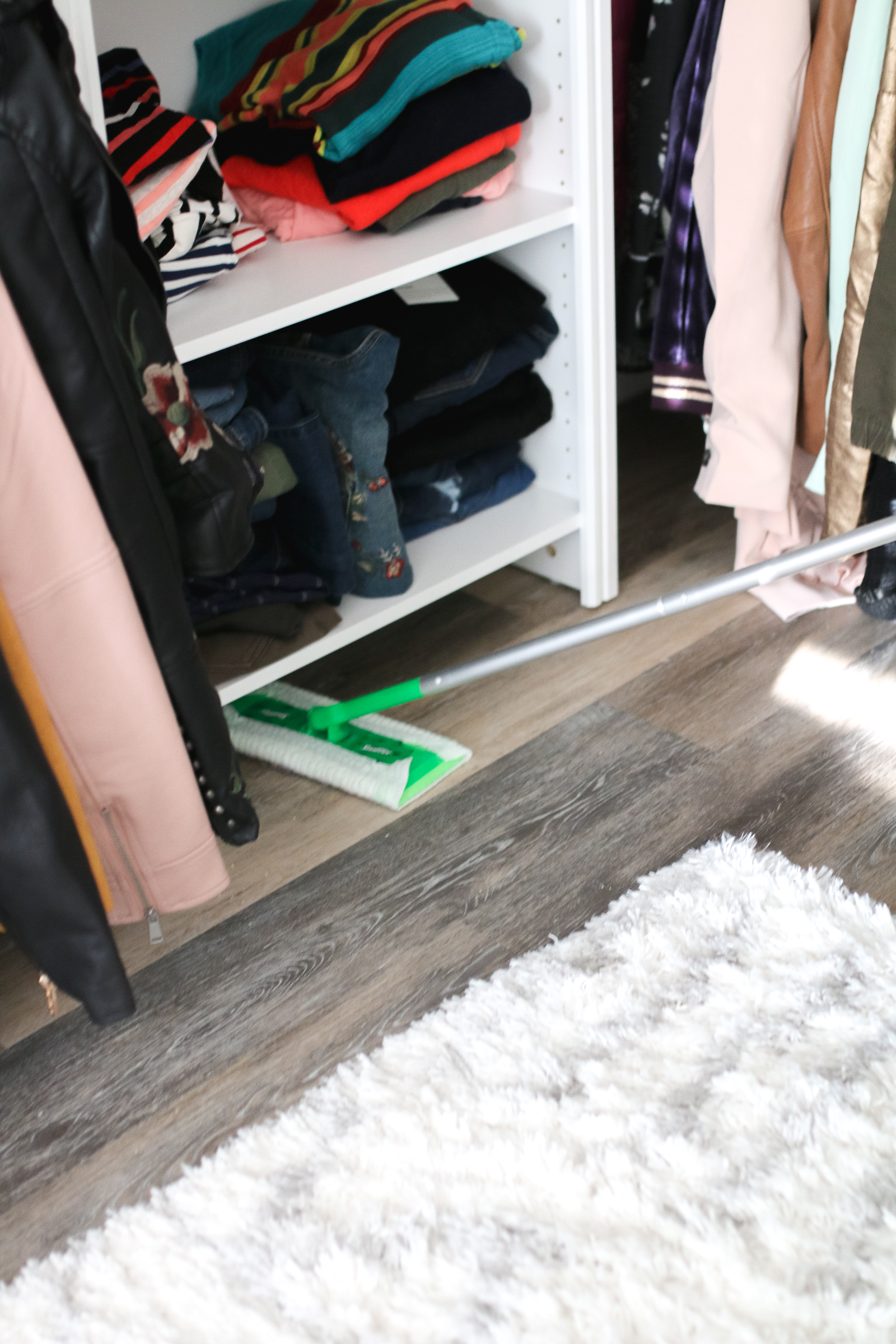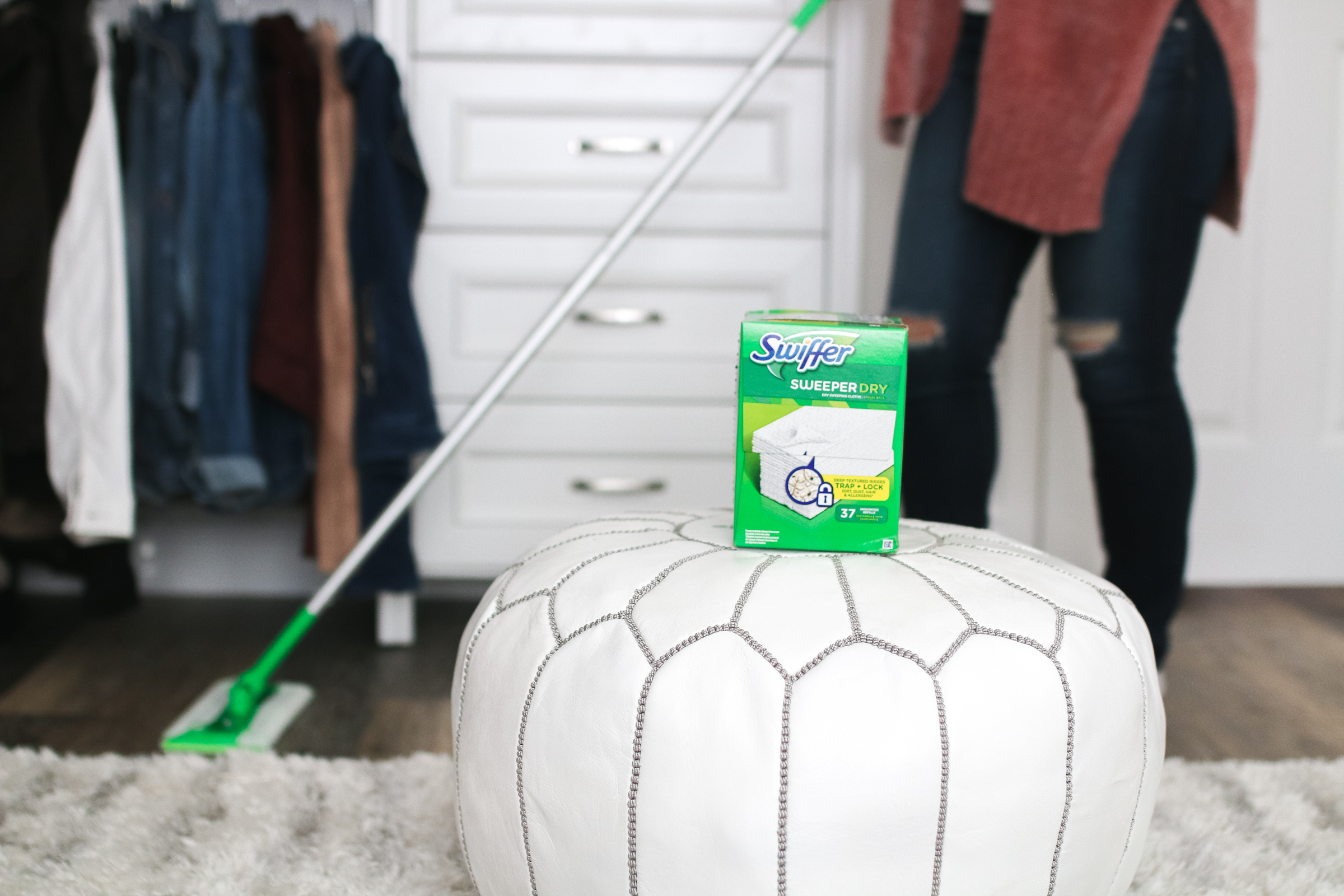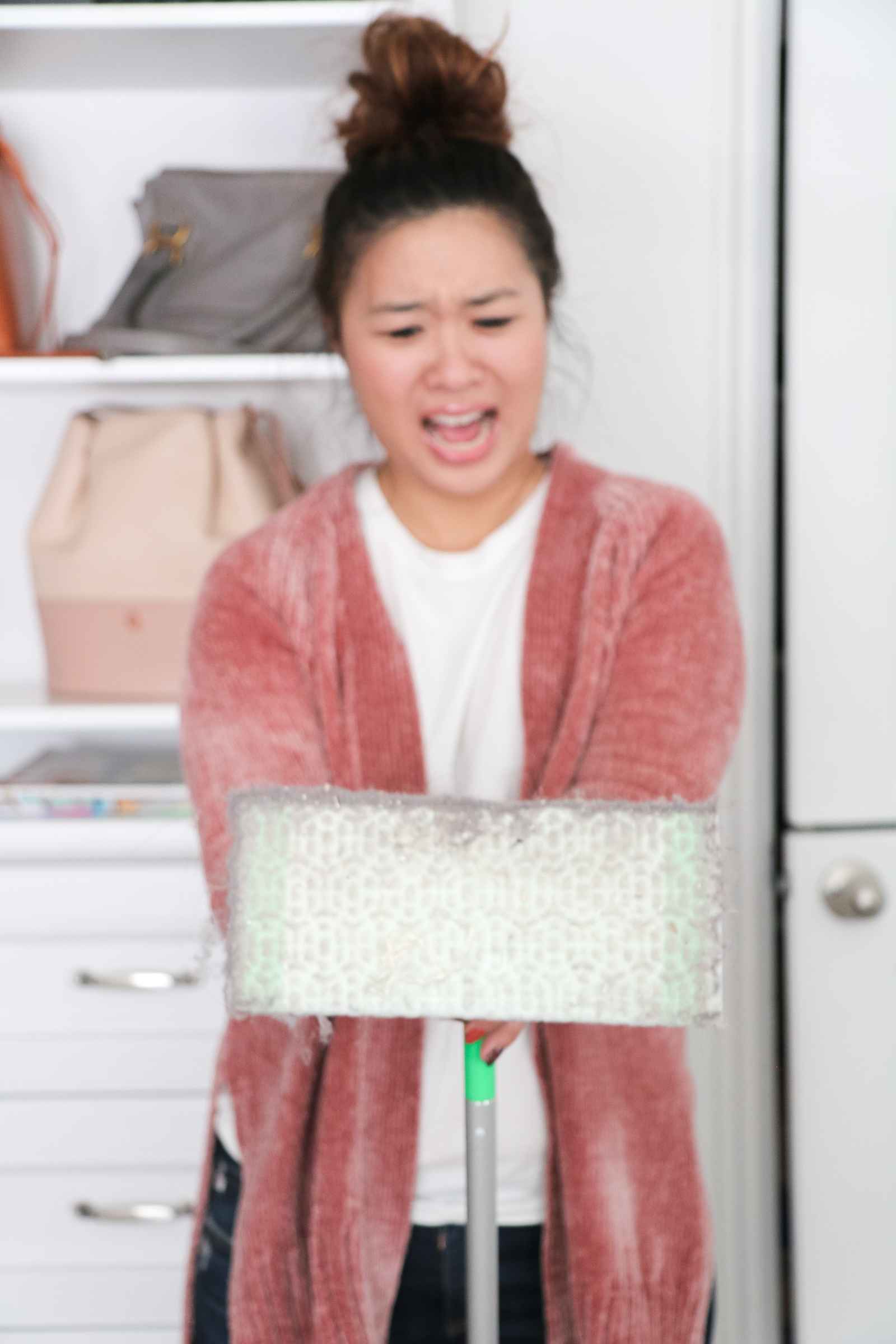 Adulting 101#1 : first, meet the Swiffer Sweeper. This is a CLASSIC Swiffer item and a must have in probably every home. I typically use the Swiffer Sweeper Dry Cloths when I am picking up dust and dirt from the floors. The pads are so easy to snap on to the bottom of the handle of the sweeper and you just sweep away. With our Luxury Vinyl Plank flooring (which I am totally obsessed with), I want to make sure they are clean so that the grey/oak tones shine through well in photos (and in real life)! Gosh, I am totally embarrassed to show you that after picture, but hey, it's real life, and real life can be pretty messy around these parts…
Another easy trick though is to store a bunch of the Swiffer Sweeper Dry Cloths wipes in every cabinet or drawer and if you see some dust, just grab it out and wipe!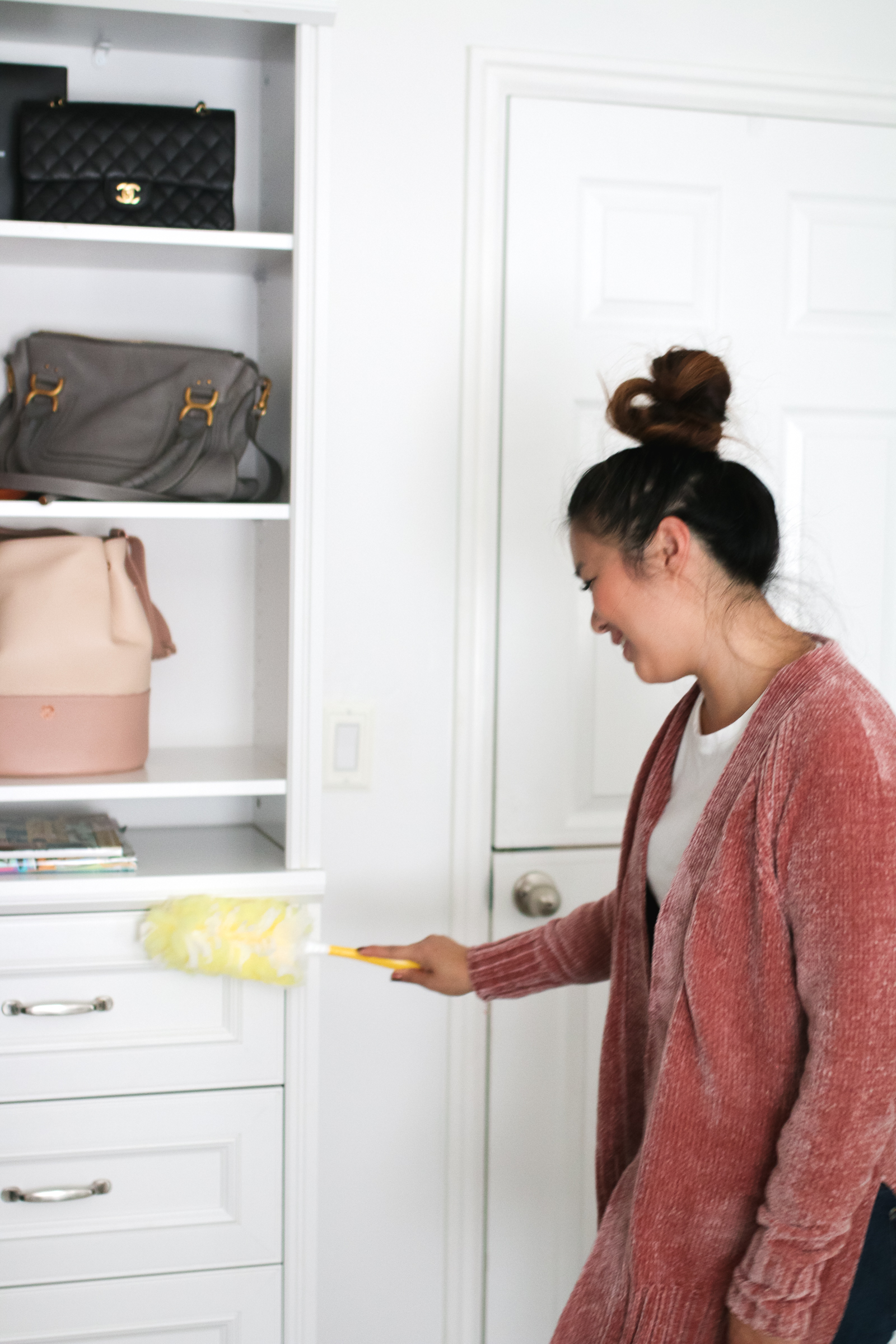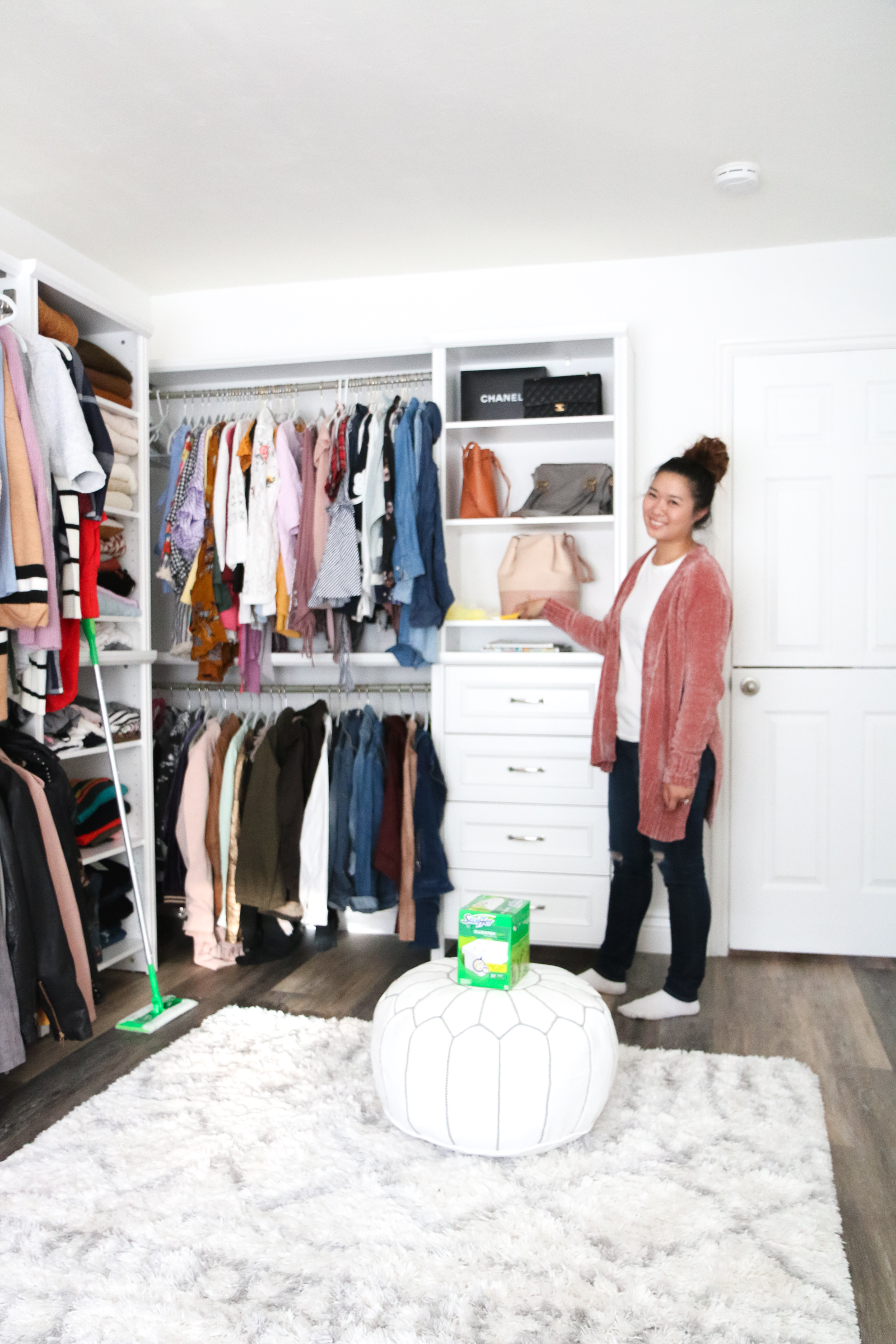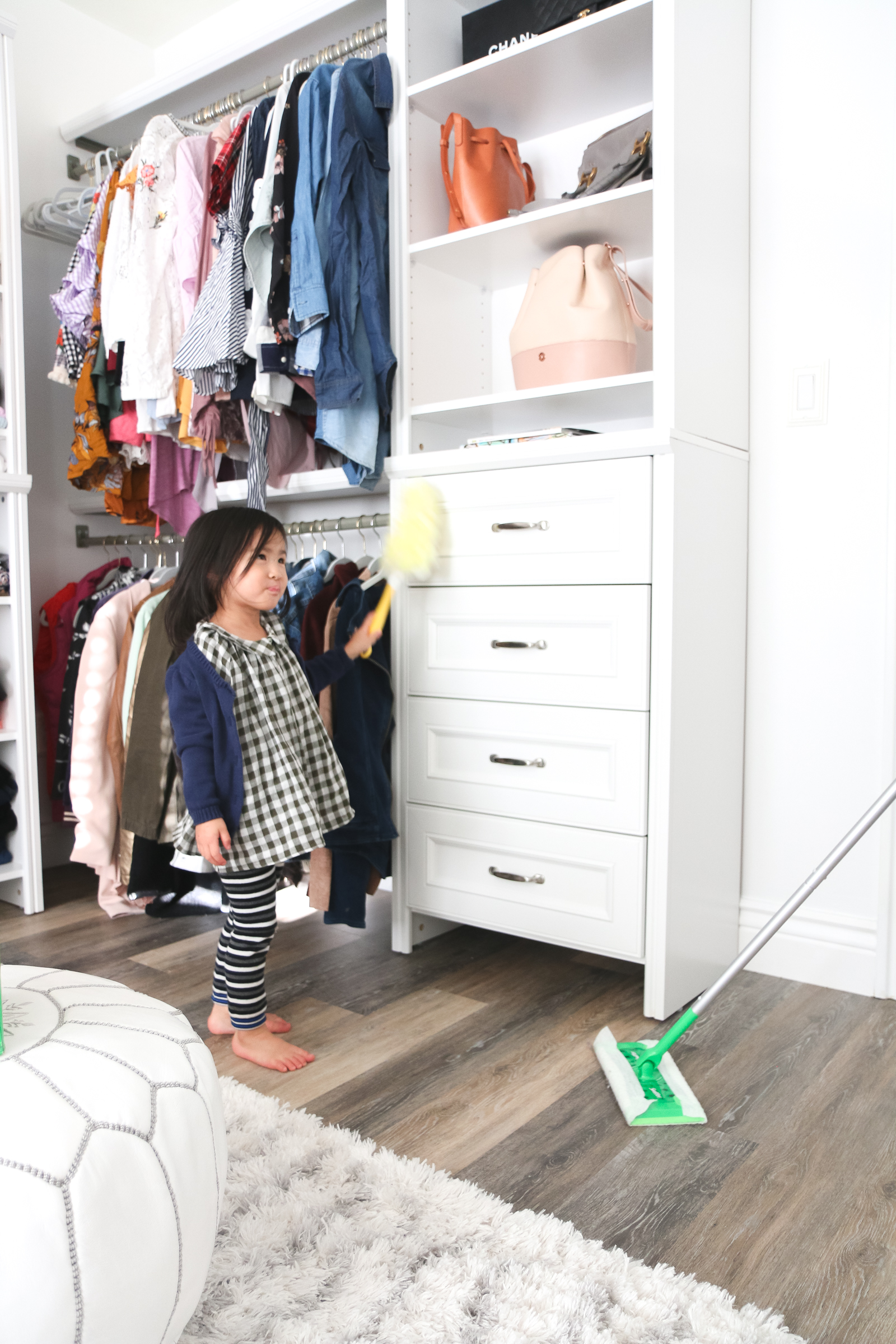 Adulting 101 #2: The other product is the Swiffer 360°Duster, they TRAP + LOCK dust & allergens and are great for dusting electronics,dusting furniture, knick-knacks in your home or office, blinds, ceiling fans, and even your car interior. They are even easy for kids to use so they can help around the house too! 😉
Adulting is hard, but Swiffer makes it easy.
What about you? What are some adulting tips and tricks you care to share? Let me know in the comments below!!
Shop the post:
Save