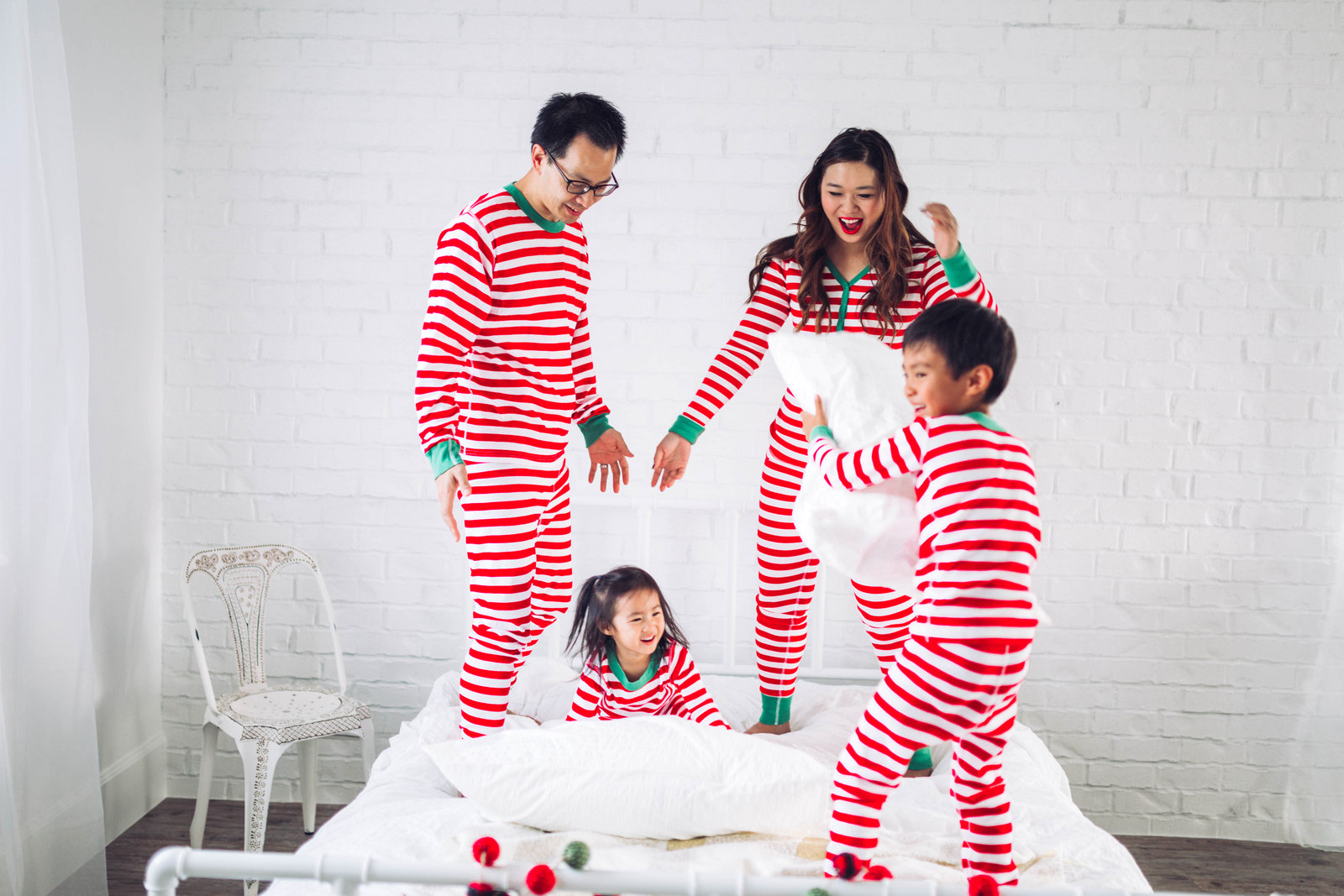 If you are anything like me, once October hits, it's ALL about the fall decorating, fall outfits, and of course getting ready for the Holidays with matching family pajamas, am I right!? I am OBSESSED with all things holidays because of the decorations, the idea of family getting together, the EATING ALL THE FOOD, and of course fall/winter fashions. And of course because I LOVE mommy and me fashion, the holiday just wouldn't be complete with entire family matching and twinning! Matching family pajamas makes such an easy and amazing gift for your family, or your brother's family, or really your entire family! My kids always like to point out when they are "matching" with us and they love it!
Our Very Merry Stripes matching family pajamas is a special one this year… because you just might see us featured on the Hanna Andersson website AND in print catalogs you may receive in your home!!! Eeks, so exciting and one of the things I am so grateful for from having this blog. I am humbled to be able to work with such amazing companies and to promote the things I genuinely love!! Right now, their PJs (and most of their site) is having a 20% off sale and they have some of the BEST matching family pajamas, ranging in classic holiday prints, Star Wars, superheroes, and so much more! No matter what the print is, as long as you are matching, you will be IN STYLE! And for the dog lovers out there, they even have dog johns!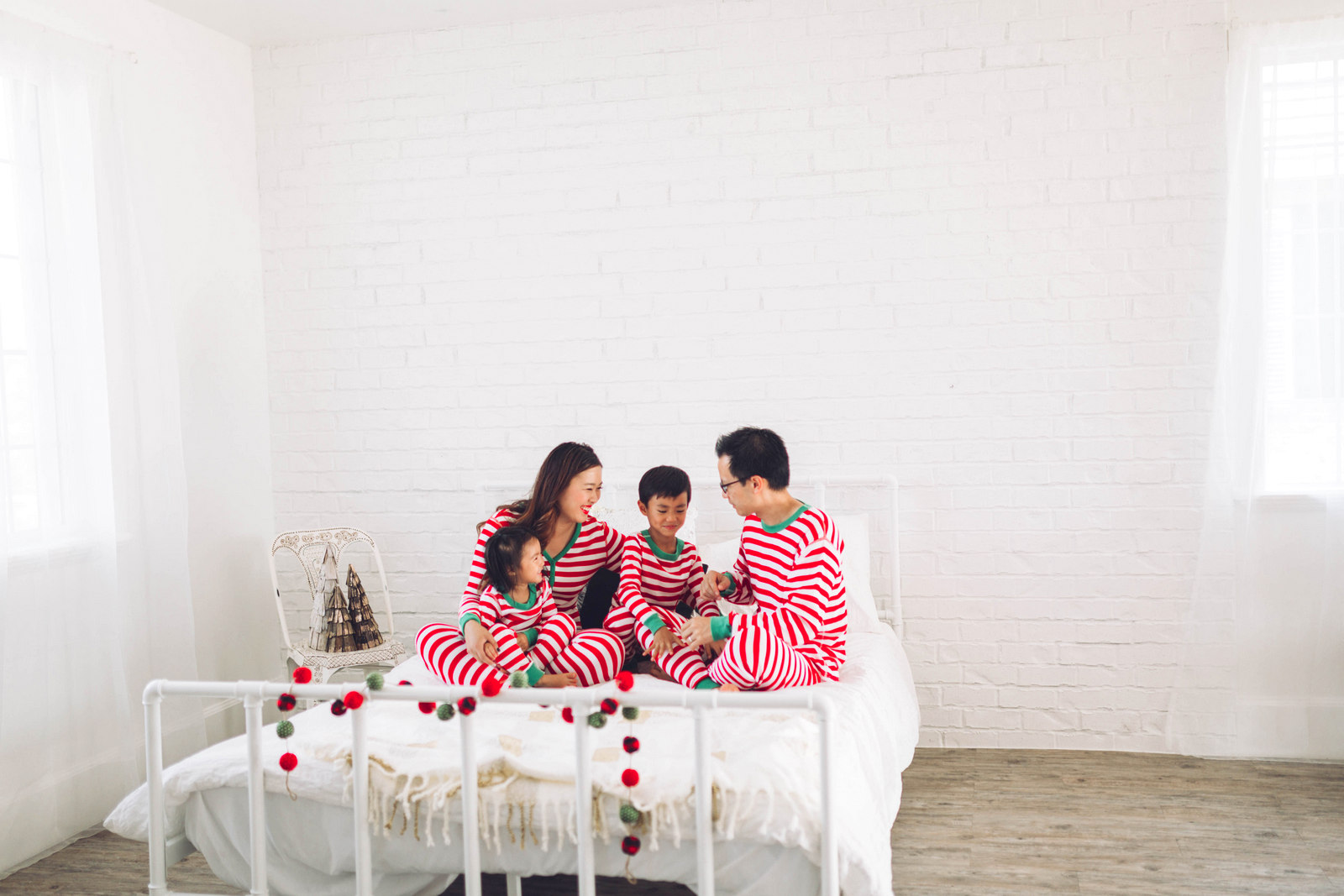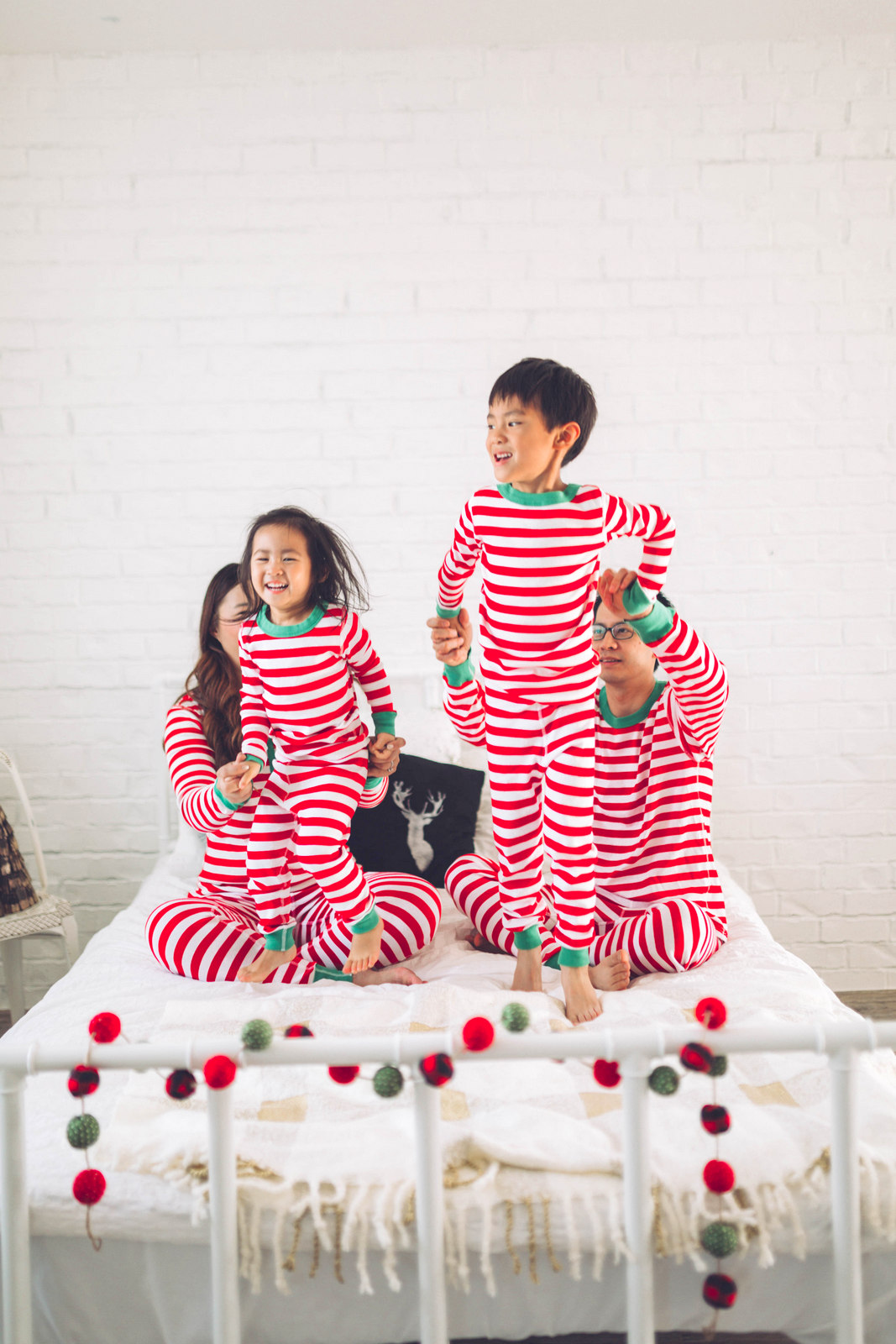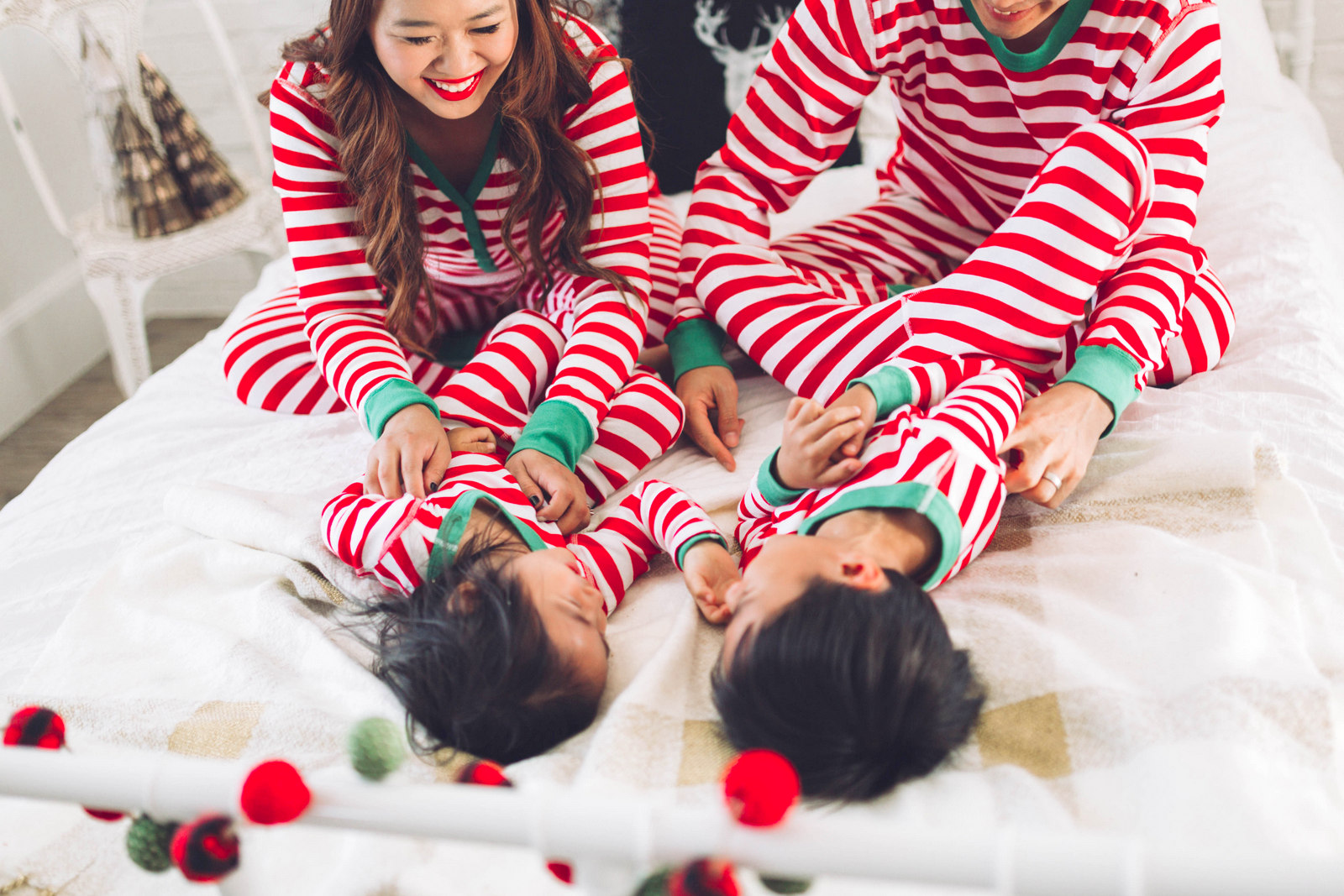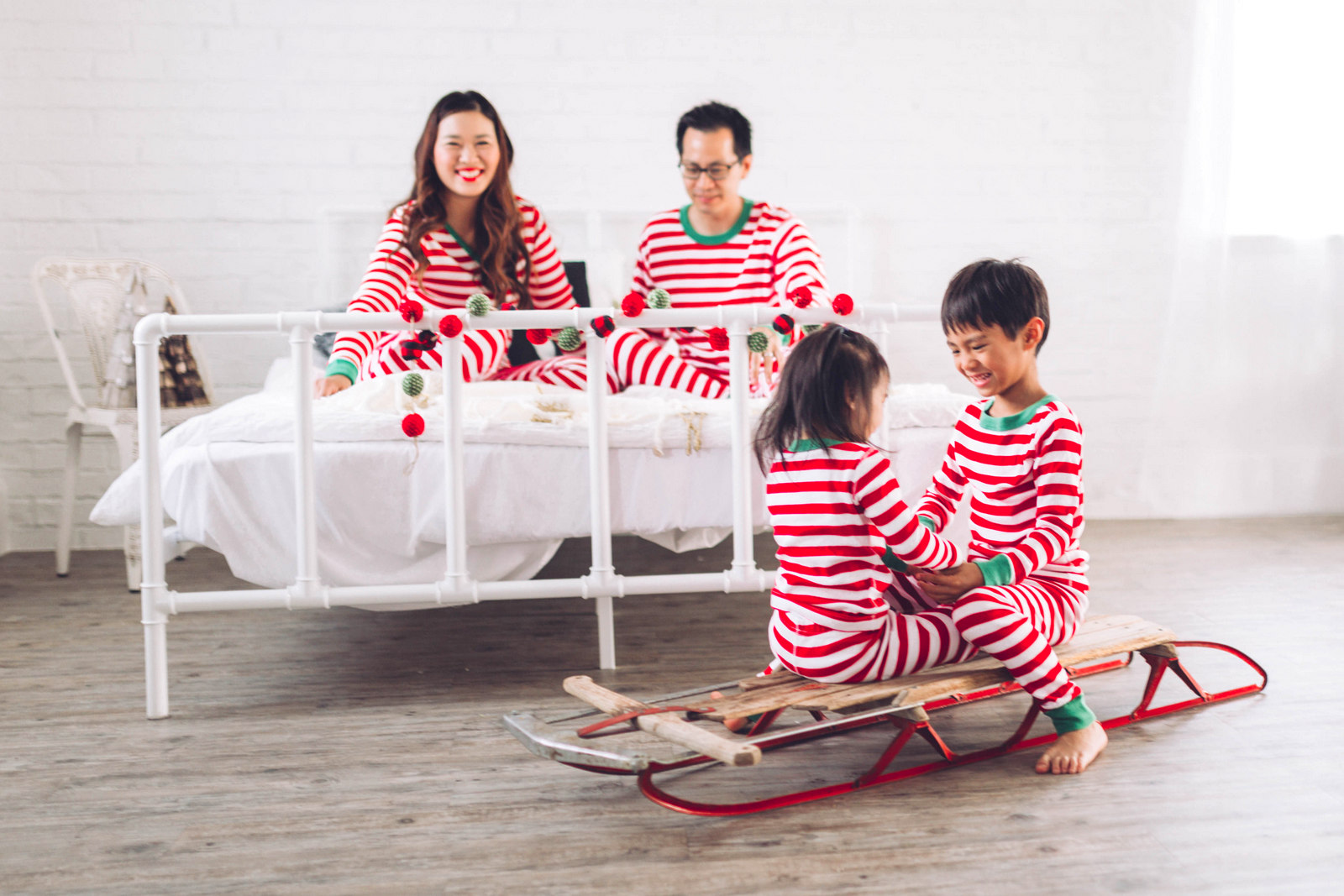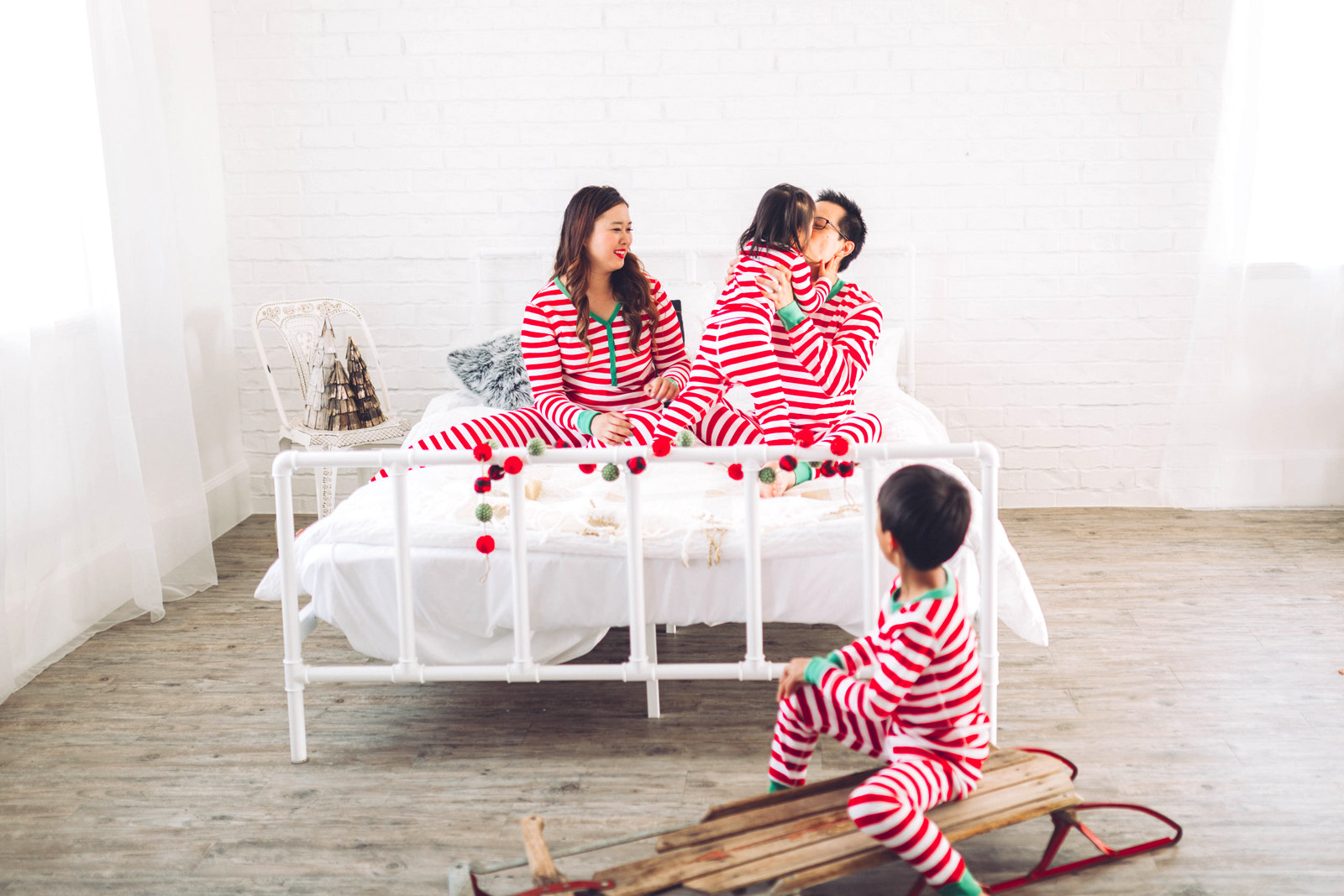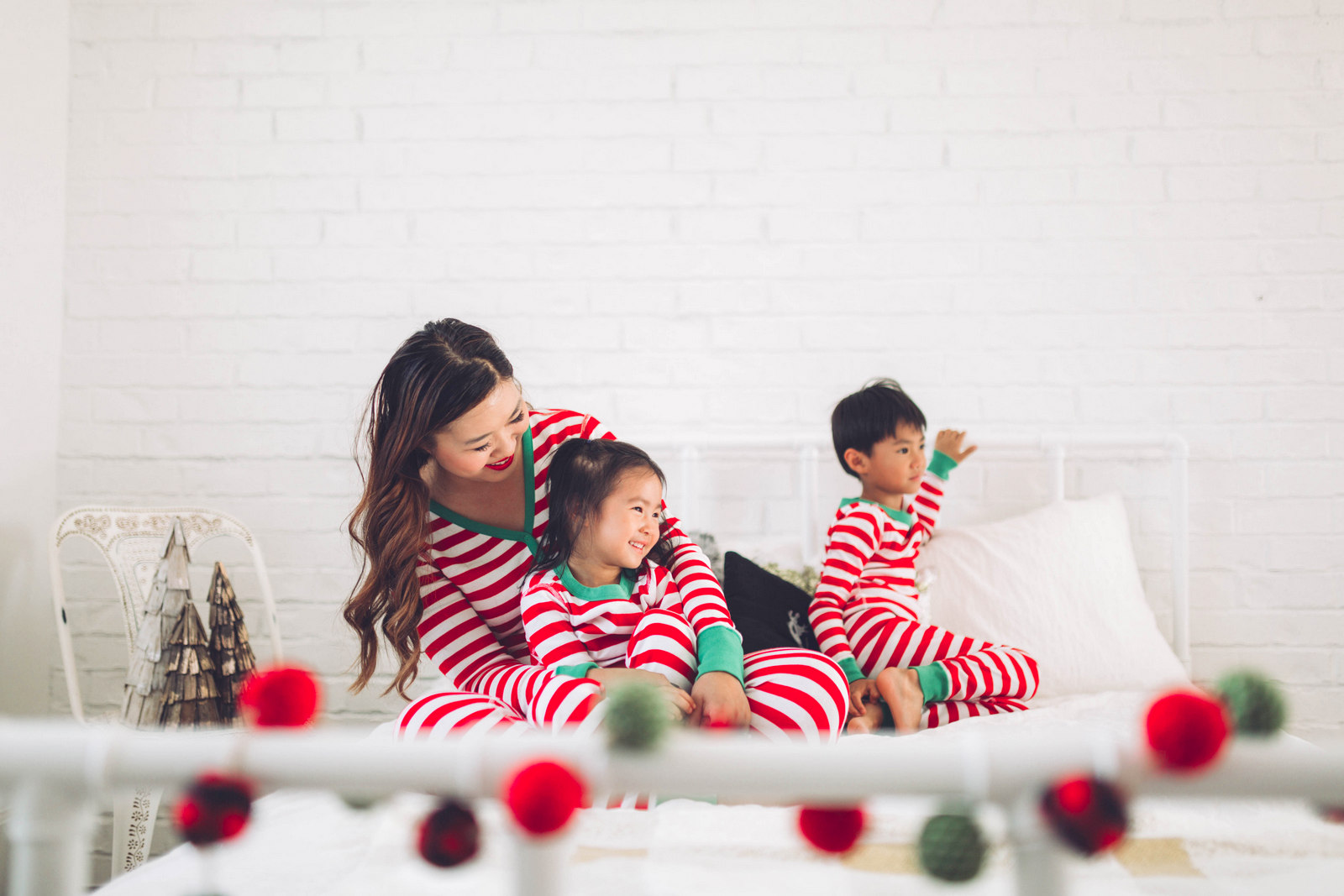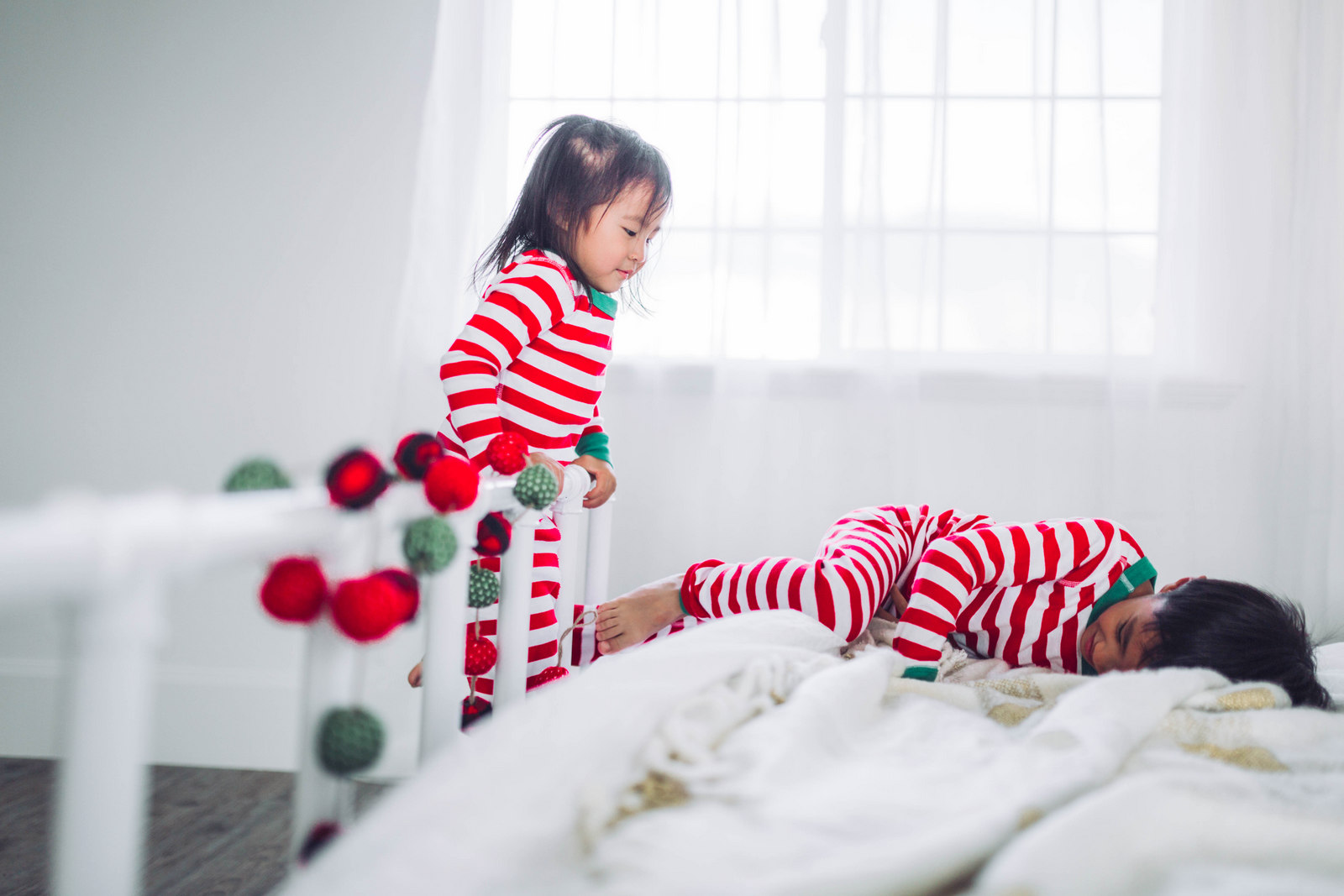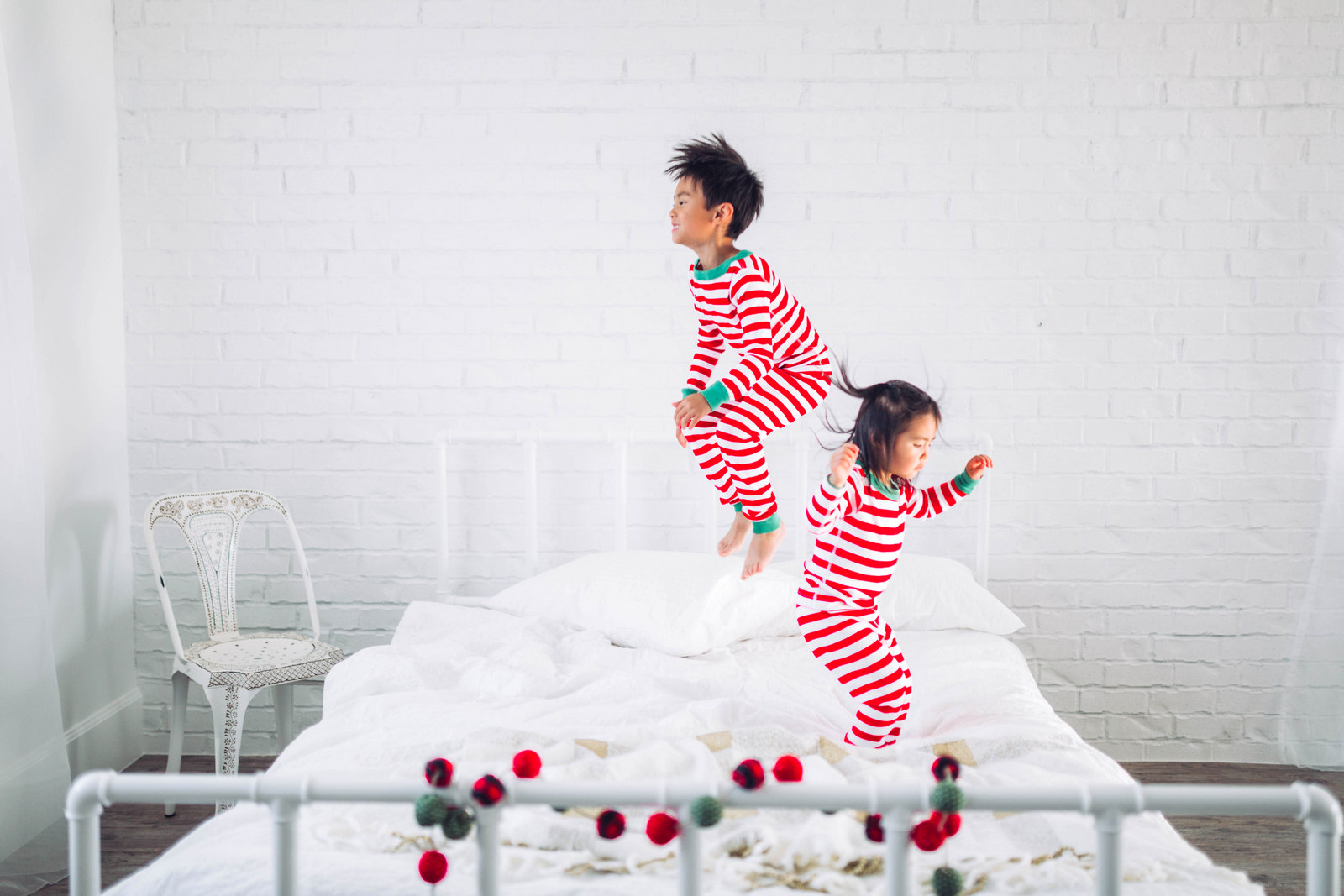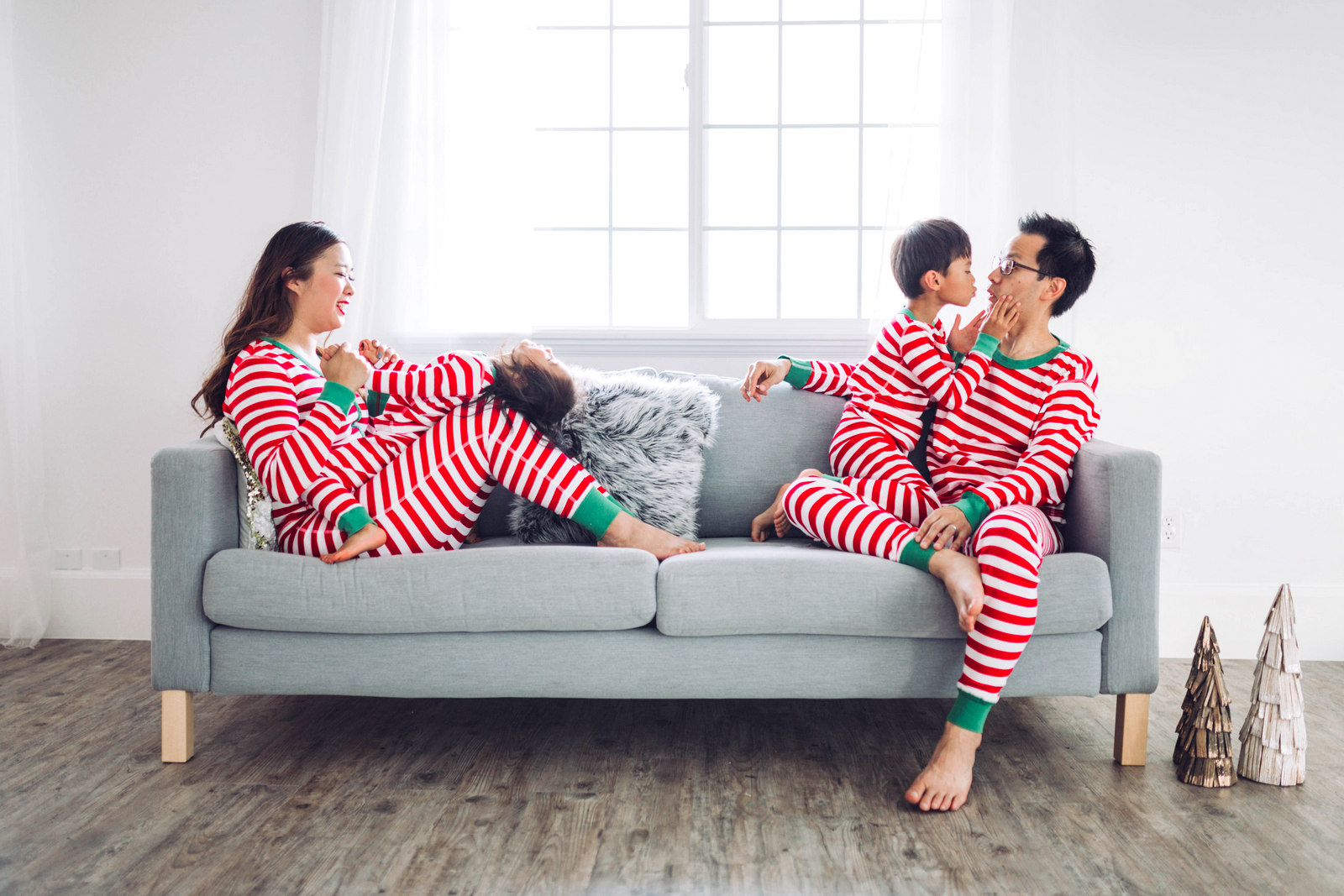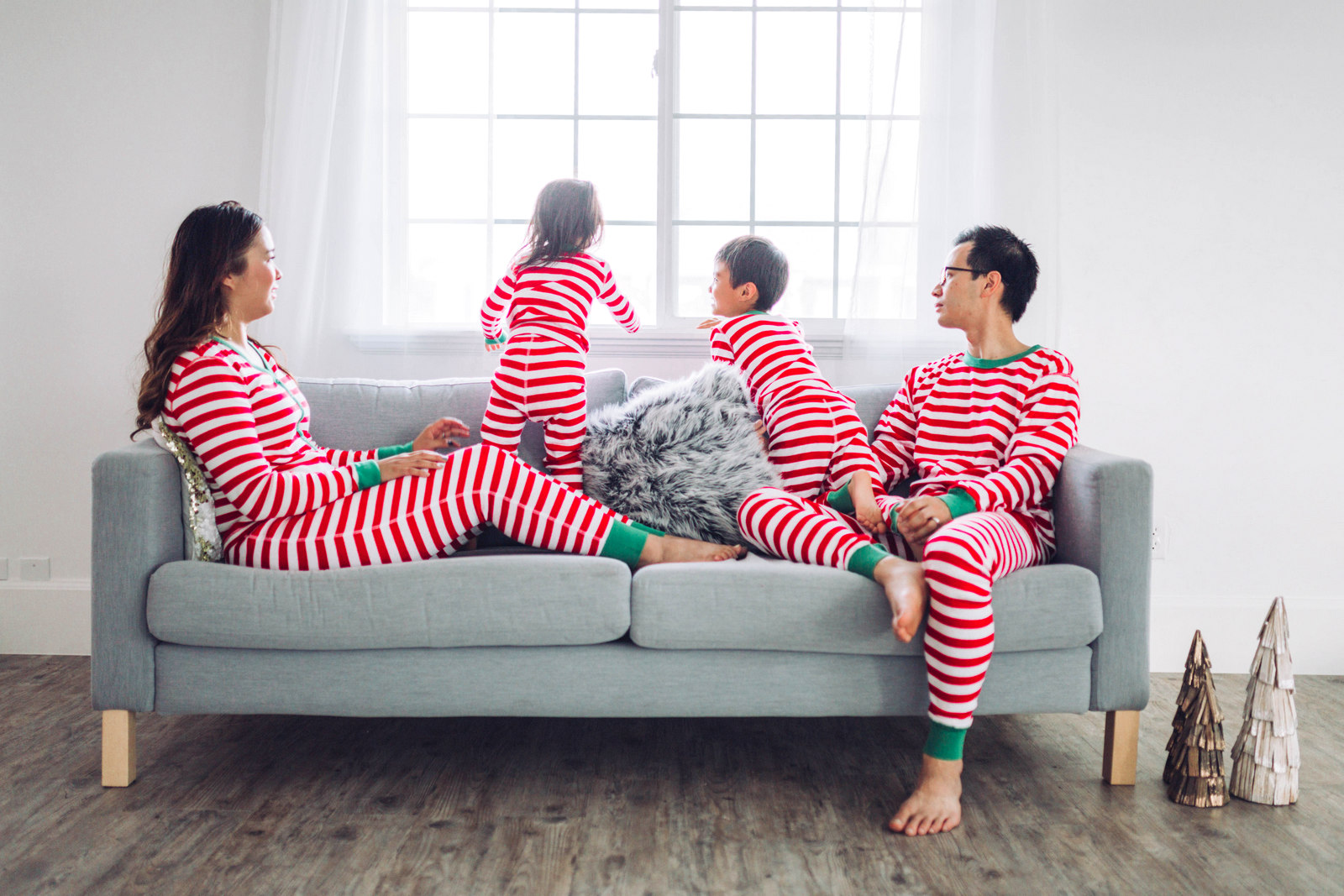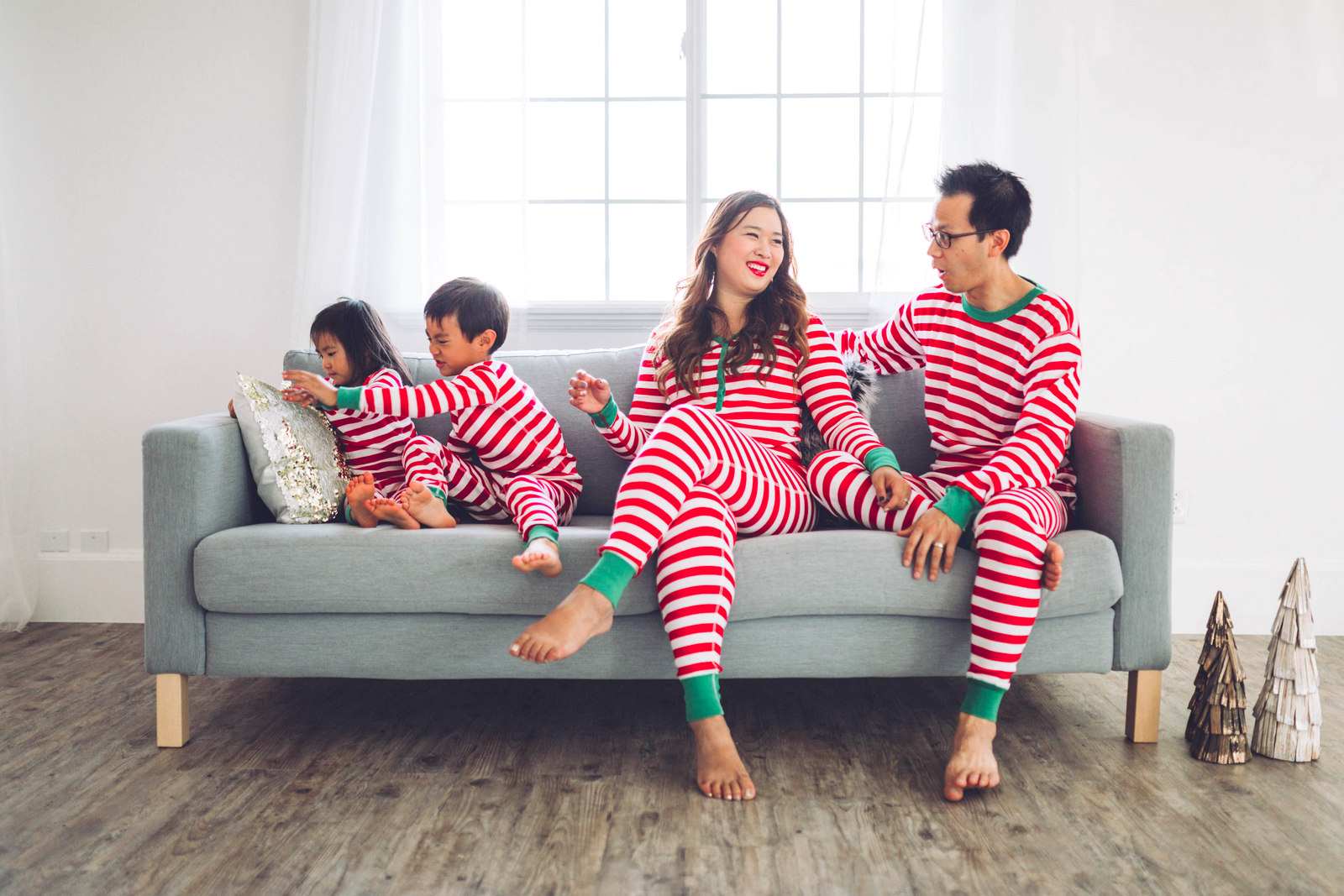 Photography by Shailynn Photo and Film
Shop other Hanna Andersson faves:
Star Wars Limited Edition; Star Wars Carolers, Star WarsHoliday
I want to share a few other places to get matching family pajamas as well, in case you want some other options. Target has a great selection (love the Burt's Bees plaid as well as the green plaid in the new Chip and Joanna Gaines Hearth and Home line) and Macy's surprisingly has a huge selection as well as Amazon (how funny are these Bear Cheeks). And if you are looking for some personalized or monogrammed pajamas, Etsy is always a great place to look! I'll share some of my fave sets below!
Macy's faves (classic red plaid, love)!
Etsy faves (for the customization options)
Pin now, shop later!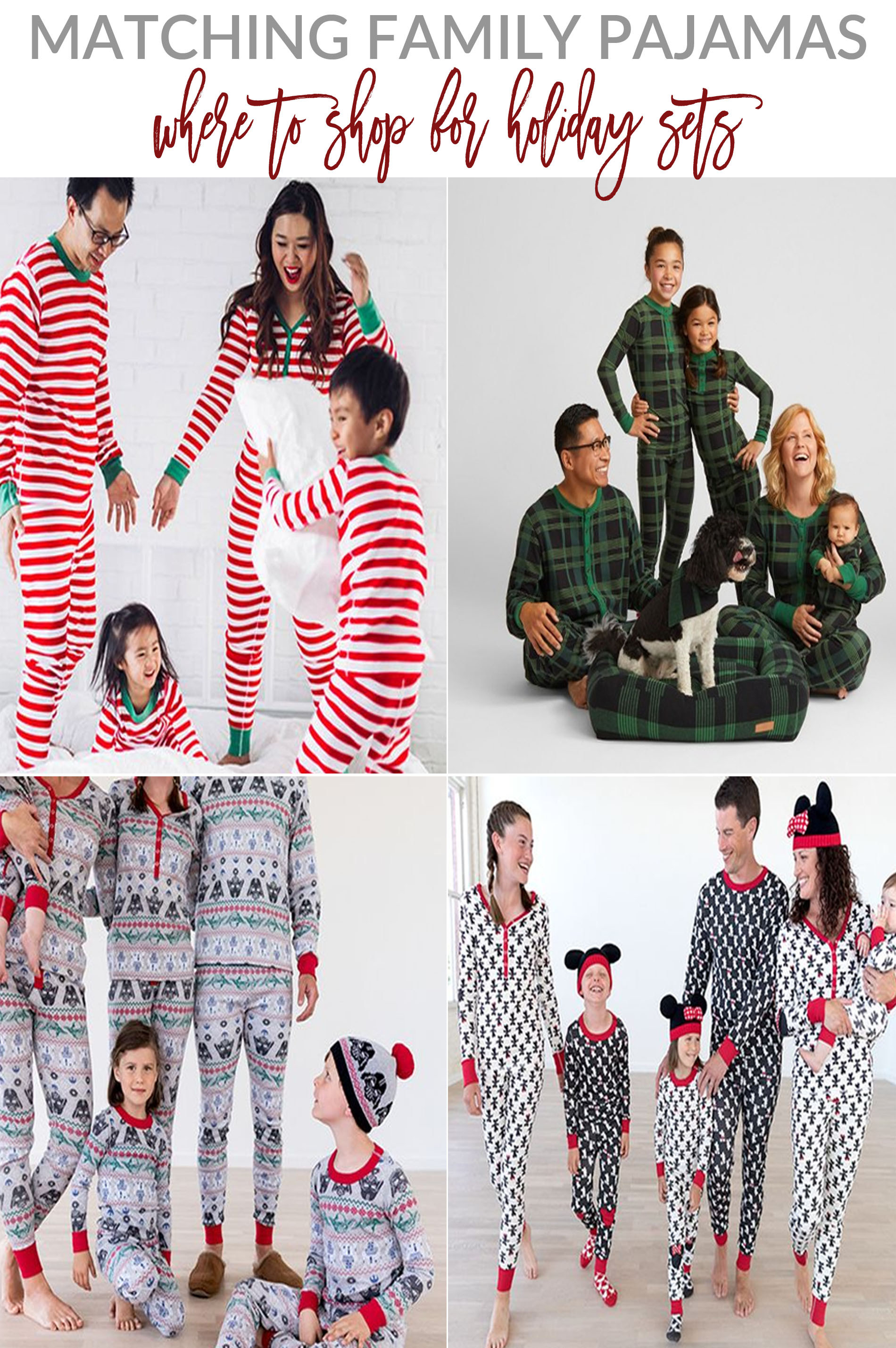 Do you like to wear matching family pajamas? (If the answer is no, I'm not sure we can be friends, just kidding, maybe). 😉 Also, if you want to see me and Vivian twinning in PJs when she was one years old, I did a post 2 years ago on matching family pajamas too!
Save